10 Best Sports Massage in Singapore To Ease Muscle Aches [2023]
Today, we'll be introducing the 10 Best Sports Massage in Singapore and hope that it will benefit you in one way or another.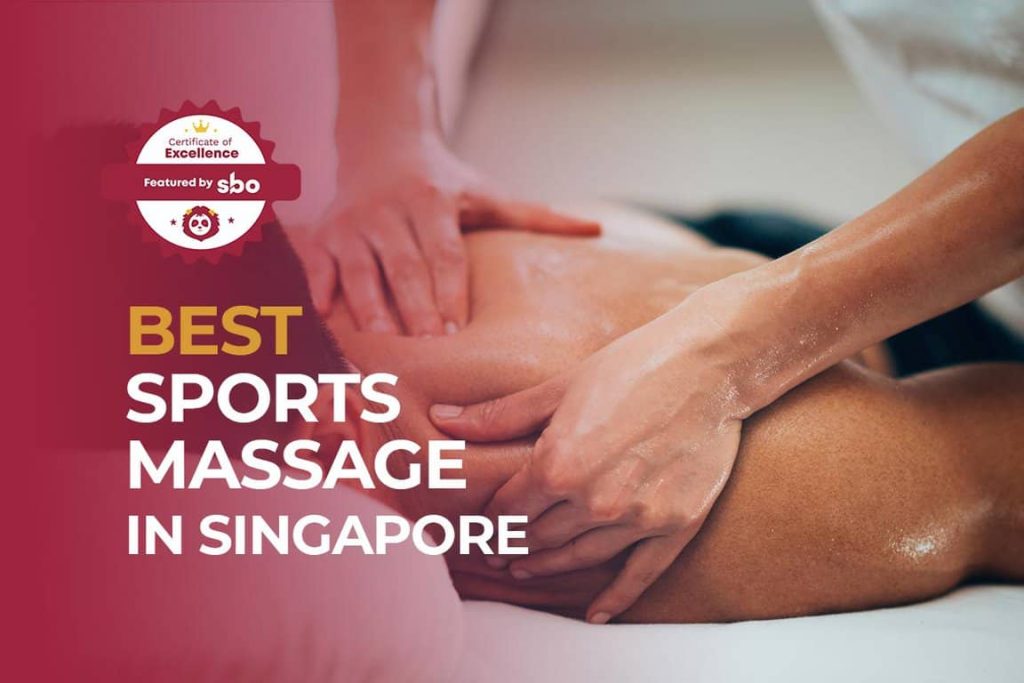 After working out for 2 years since the start of the Circuit Breaker in the middle of 2020, I have realised the importance of sports massages to ease my muscle aches, improve my performance and aid in preventing injuries.
Today, we'll be introducing the 10 Best Sports Massage in Singapore and hope that it will benefit you in one way or another.
More about Sports Massage…
Designed in its entirety for the physically active, a sports massage incorporates techniques from other massage styles to become an entity that works to provide a deep and rehabilitating process that manipulates the soft tissue to prevent injury, elevate muscle or tendon pain or rid the soft tissue of any stress they are holding on to. Extremely beneficial to athletes, gym-goers, or even those that are desk-bound between 9-5, a sports massage experience will vary from person to person depending on what their injuries or aggravations are.
Sports Massages can be split into 4 categories:
Pre-Event – Designed to stimulate, this massage will focus on the areas of the body that will be exerted during the activity. Typically given 15-45 minutes before the event.
Post Event – Received within 2 hours of undertaking the activity, it aids the tissues to normalise.
Restorative – Often received regularly whilst training for an event or for those looking to improve their personal bests and train harder. Restorative sports massage works to enable further training by preventing injury.
Rehabilitative – Serves to alleviate pain from an injury and return the affected tissue to normal.
Let's start with our compiled list of the 10 Best Sports Massage in Singapore!
1. Re:Chiropractic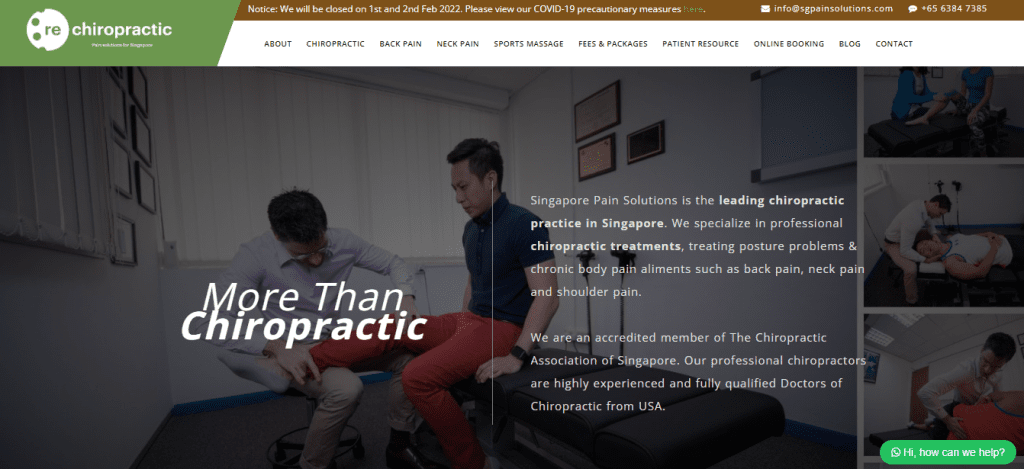 Singapore Pain Solutions is the leading chiropractic practice in Singapore. They specialise in professional chiropractic treatments, treating posture problems & chronic body pain ailments such as back pain, neck pain, and shoulder pain. Being an accredited member of The Chiropractic Association of Singapore, their professional chiropractors are highly experienced and fully qualified Doctors of Chiropractic from the USA.
Their doctors also work with Physiotherapists, Orthopaedic Surgeons, Personal Trainers, and Naturopathic Doctors to ensure a holistic assessment and a comprehensive solution to your pain and posture problems.
2. Aylwin Sports Therapy
As someone that had to forgo his dream of being a professional track athlete, the founder tried to establish himself in the industry as he took up skills (such as IASTM, dry cupping, and CIBTEC qualifications) to make himself relevant and unique in his offering. With these certifications, he manages to land work opportunities at Camden Medical Centre and Scotts Medical Centre.
Currently, he set up his professional clinic and is happy to be still contributing to the industry and something that he was lacking in his youth, for future and current athletes here in Singapore.
With over 300 perfect ratings, many looked forward to their sessions as the founder is knowledgeable and professional, solving all their bodily problems or injuries. Countless athletes have also visited him as part of their peak conditioning for competitions in a wide range of disciplines.
3. The Sports Massage Clinic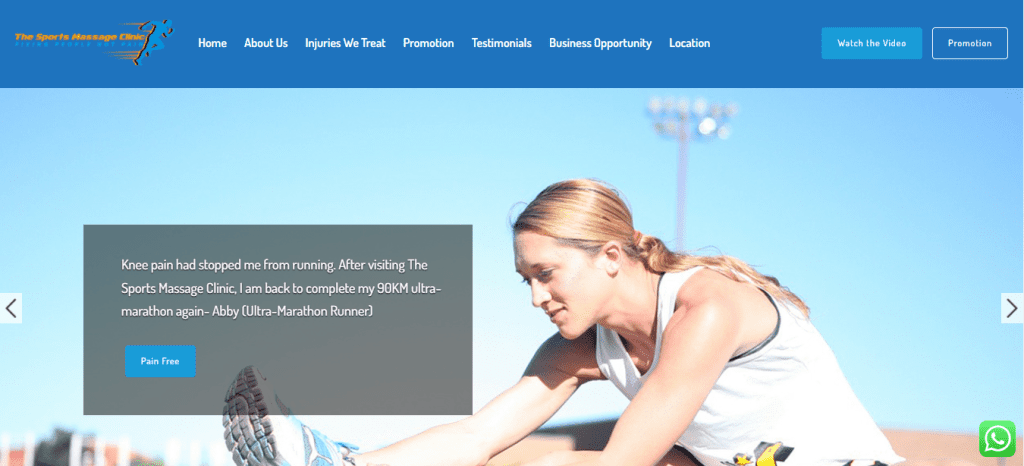 Sports massage is a massage technique that manipulates the soft tissue to prevent or improve sports injury and musculoskeletal pain. Sports massage therapy mainly focuses on the injured or pain area (Eg. the shoulder, knee, lower back, and other musculoskeletal points). Ideally, the sports massage should be performed by a trained Sports Massage Therapist who understands contradiction and refers the client out to see a medical professional when necessary. This is the job of The Sports Massage Clinic!
The Sports Massage Clinic focuses on fixing your pain with their signature Sports Massage Treatment and Corrective Exercise Therapy Program to help you to get back to your health as quickly as possible. Be it a post-injury or training and competition recovery, their team will tailor a pain-relief program to get you there.
4. SportsRelief Therapy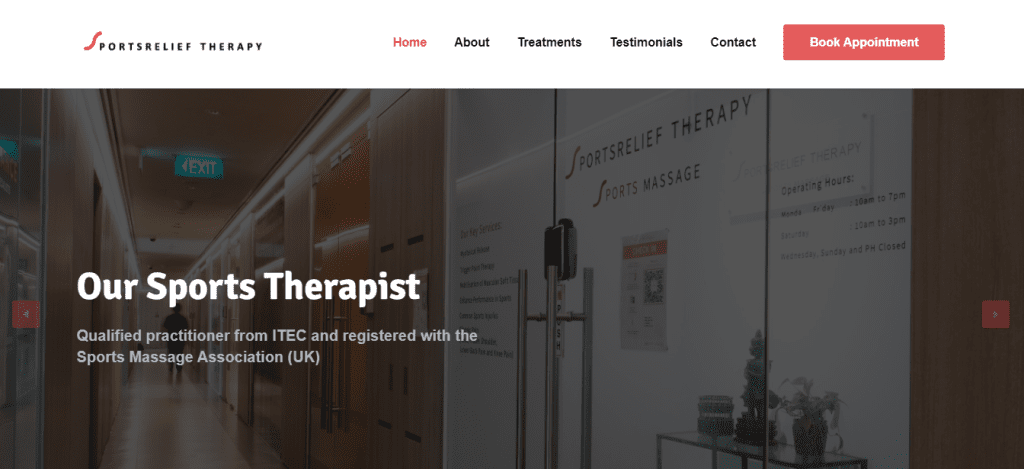 The founder of SportsRelief Therapy, Wendy Lee is an avid runner with aspirations to compete in marathons in-between treating her devoted clients. She focuses on injury prevention and rehabilitation recovery, using such techniques as sports tapping, craniofacial therapy, deep tissue massage, exercise rehabilitation, and clinical sports massage. She also treats non-run-related health problems, in addition to targeted sports injuries.
As a certified sports therapist and member of the Sports Massage Association with more than a decade of experience, Lee's ITEC sports massage and holistic massage credentials make her an expert in all aspects of remediating soft tissue injuries, pains, and strains—there's not a sport or activity she hasn't studied assiduously enough to diagnose and treat. Feel assured already? Try a session with her and you won't regret it!
5. My Sports Center
Consistent sports therapy can offer very positive results for chronic issues and painful conditions. The therapists will be able to recommend the best therapy options to help with your concern in the shortest possible time. It's important to also note that a single session may not completely fix or reverse a chronic condition and neither will you gain recovery if the sessions are spread too far apart. You even might lose the initial recovery effects. Thus, regular sessions should be arranged for the optimal effect.
6. Knotty Strokes Singapore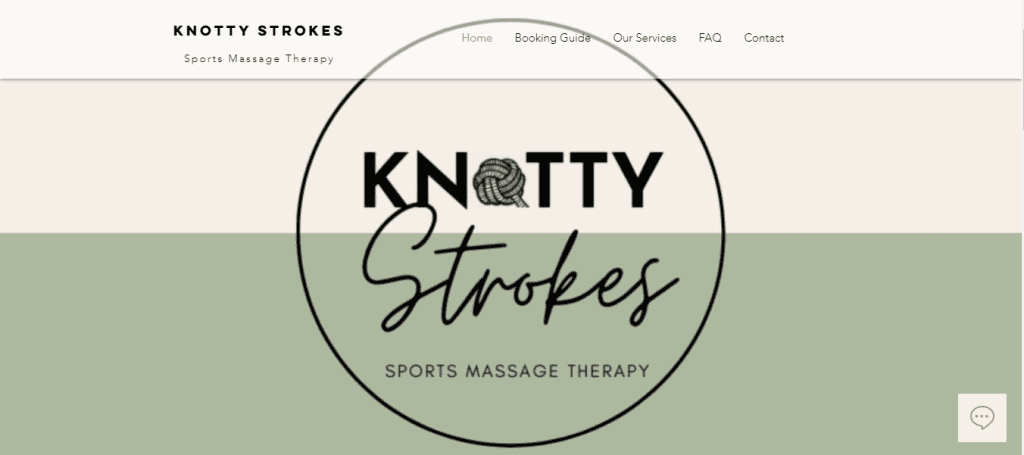 Knotty Strokes Singapore provides sports massage therapy by their friendly masseuse Gloria (or Sharp). She was originally a National athlete, representing Singapore in Women's contact rugby for about 4 years before her retirement due to her "collection" of injuries.
Having been injured so much, she realised the importance of foam rolling, trigger ball therapy, and understanding your body better. She then decided to share her experiences with everyone, especially in the areas of pain management & sports massage, so you would not have to suffer the way she did.
7. Singapore Physio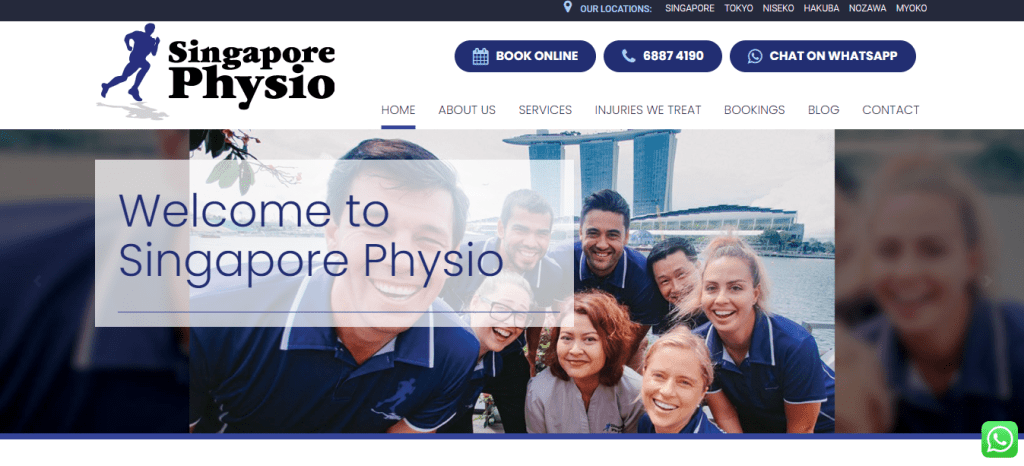 Singapore Physio specialises in endurance sports, knee injuries, back and neck pain, women's health, and post-operative rehabilitation. The facilities there have been customised to ensure that clients receive the best possible treatment. To guarantee a comforting experience, their facilities also include a private women's health room and massage space.
All the staff at Singapore Physio are highly professional and fully committed to their patients' health. They actively keep up to date with the latest in injury management techniques to ensure that your experience with them is smooth and seamless, from first contact to the last appointment. Their therapists are all highly trained and experienced, with degrees in physiotherapy from leading universities in the field so you can put your faith in them!
8. The Muscle Lab Singapore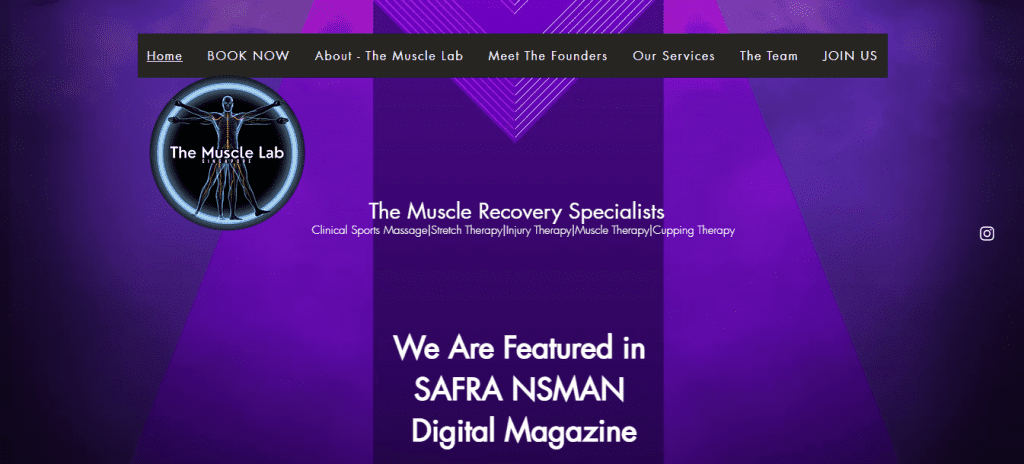 The Muscle Lab Singapore consist of a dedicated team of professional therapists who specialises in their respective skills and expertise to provide clinical, customised and affordable therapy catered to each individual needs.
Having perfect reviews attest to their capability and attention to their customers. A welcoming ambience, skillful techniques and informative experience is what brings customer back for their next session. Book a session here to try it yourself!
9. FHYSIO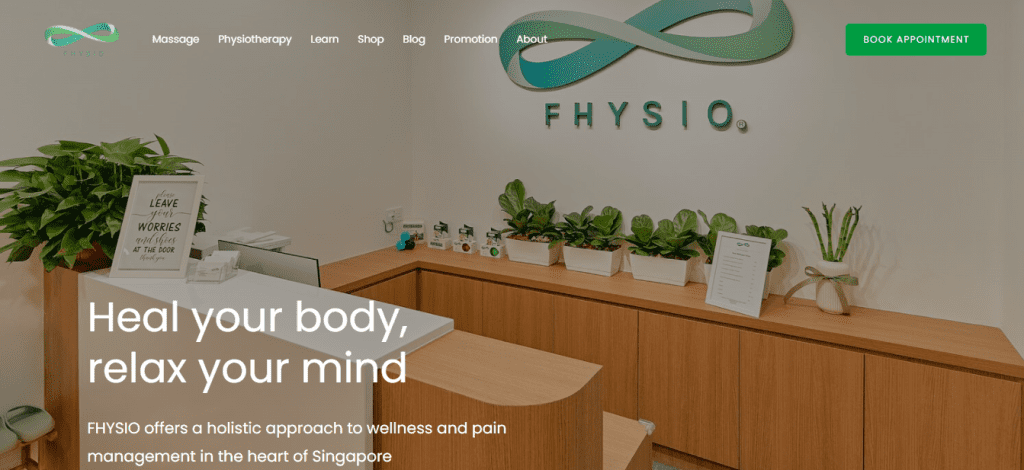 "Treating patients from all walks of life, I realized many of them had something in common. Their injuries could have been prevented – if only they knew how to.
That was our a-ha moment. Instead of just treating them, why not help them avoid it, to begin with?"
– Shaun Toh (Founder & Lead Physiotherapist)
FHYSIO started with simple home equipment to help release muscle tension and increase strength. They began offering Sports Massage courses and Myofascial Release courses to the public and healthcare professionals, not wanting to stop there. Today, FHYSIO is the leading Sports Massage course provider in Singapore.
Their vision is to offer you a truly exceptional, personalized wellness experience. With their desire to share their expertise with more people, they decided to revamp the whole massage industry with their wellness center. Having such a passionate team, are you sure you won't want to give them a shot?
10. Heal360 Physioclinic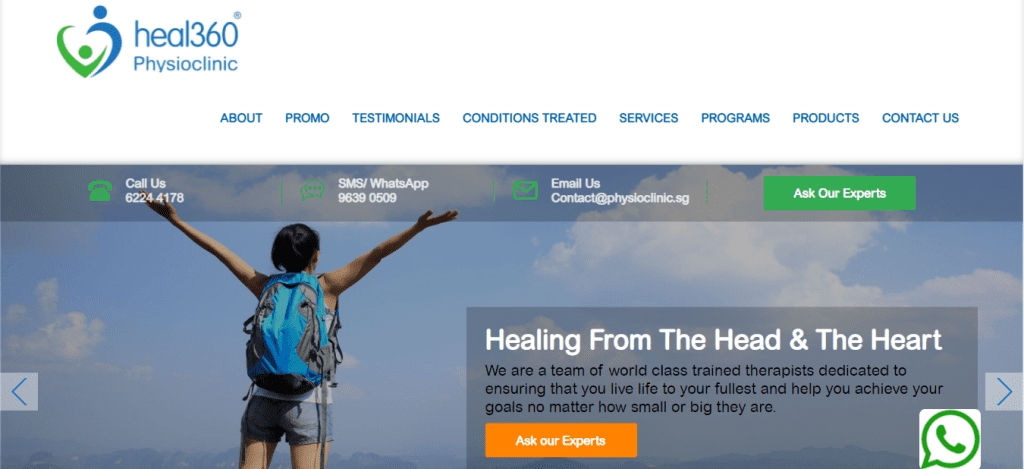 At heal360 Physioclinic, they take pride in providing their Signature heal360 proprietary program of personalized therapy, with qualified physiotherapists and physical rehabilitation experts with extensive clinical experiences. With a wide range of modern equipment and treatment techniques, heal360 is confident to cater to your every need!
With over 300 positive reviews, it is not surprising how reputable they are! Many credited them for their professionalism and responsiveness that earned them repeated customers. The team of physiotherapists was also able to provide great recommendations and advice to help each customer see improvements.
Conclusion
With our compiled list of the 10 Best Sports Massage in Singapore, why not try out some interesting activities in Singapore that can let you break a sweat?
Check out the 10 Best Kickboxing in Singapore for the ultimate workout!
Explore More Content