10 Best Hearing Aid in Singapore to Improve Your Hearing [2023]
Hear us out.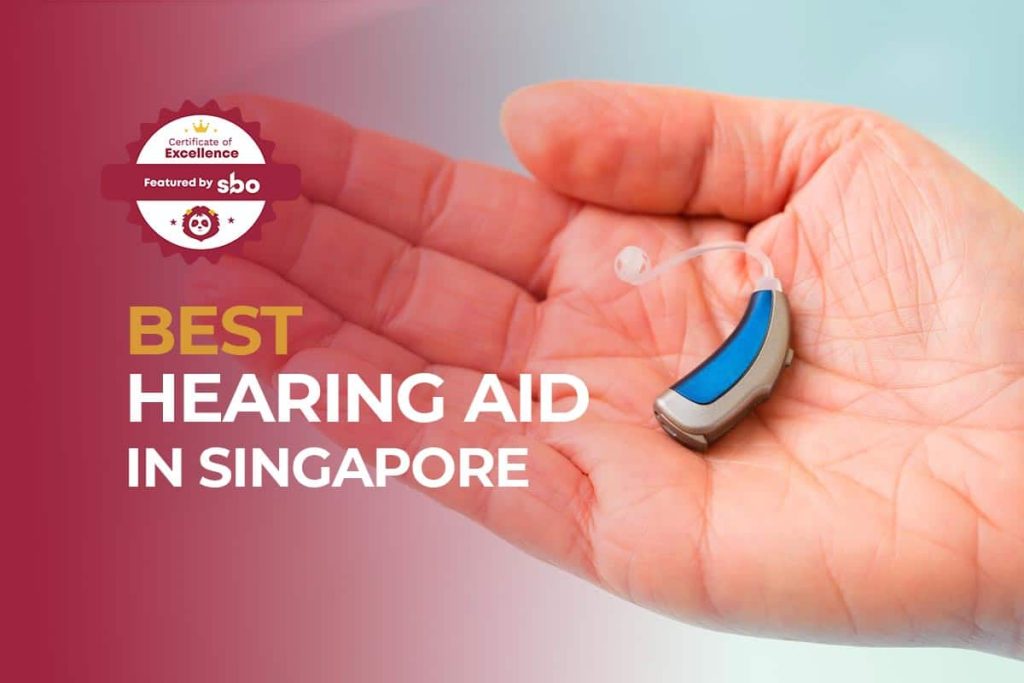 The numbers paint an appalling picture: studies suggest that 1 out of 11 people in the general population are hearing-impaired.
Given the population of 4 million in Singapore, there may be as many as 360,000 persons with hearing loss here.
This figure is set to increase in future because of the ageing population in Singapore.
This is where a hearing aid in Singapore comes in.
It is an electronic device that can be worn inside or behind the ear.
It amplifies sounds in the environment, like speech, so that they become louder and clearer to the hearing-impaired individual.
There are three primary styles of hearing aids that differs in features, size, and style.
Getting the right hearing aid for your hearing needs and lifestyle is crucial.
Types of Hearing Aid in Singapore
1. Behind-The-Ear (BTE)
Behind-the-ear (BTE) Hearing Aids sit behind the ear, with the case connected to an earmold by a piece of the transparent tube.
BTE hearing aids are suitable for mild to profound hearing loss and are suitable for children and older people.
2. In-The-Ear (ITE)
In-the-ear hearing (ITE) aids include in-the-canal (ITC) and completely-in-canal (CIC) styles.
This hearing aids is designed to fit the outer ear but is only suitable for adults as the size is small for children and people with arthritis to handle.
The ITE hearing aids are designed for people with mild to profound hearing disability.
3. Receiver-In-Canal (RIC)
Like BTE devices, receiver-in-canal (RIC) hearing aids sit behind the ear; however, it includes thin plastic microtubes that extend into the wearers' ear canals.
Tiny in size, this type of hearing aids is a perfect fit for people who like to be discreet.
Looking for a hearing aid in Singapore? In this post, we've gathered the details to compile a list of the 10 best hearing aid in Singapore to improve your hearing.
1. Phonak Naída Paradise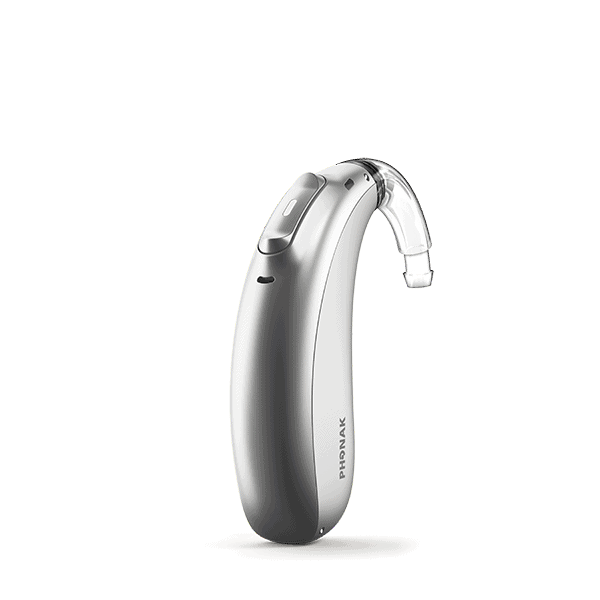 Integrating new hardware and enhanced software, Phonak Naída Paradise is your best pal in various listening situations.
New features of the hearing aid in Singapore include Speech Enhancer, Dynamic Noise Cancellation, and Motion Sensor Hearing.
You will be able to connect directly to either your iOS or Android smartphone or Bluetooth enabled devices.
You will also be able to enjoy hands-free calls and seamless switching between two active devices with the hearing aid in Singapore.
That's not all: with the myPhonak app you can personalise your hearing experience by fine-tuning sound settings and creating your own custom programs.
You can also get real-time hearing aid adjustments from your hearing care professional.
2. Phonak Sky Marvel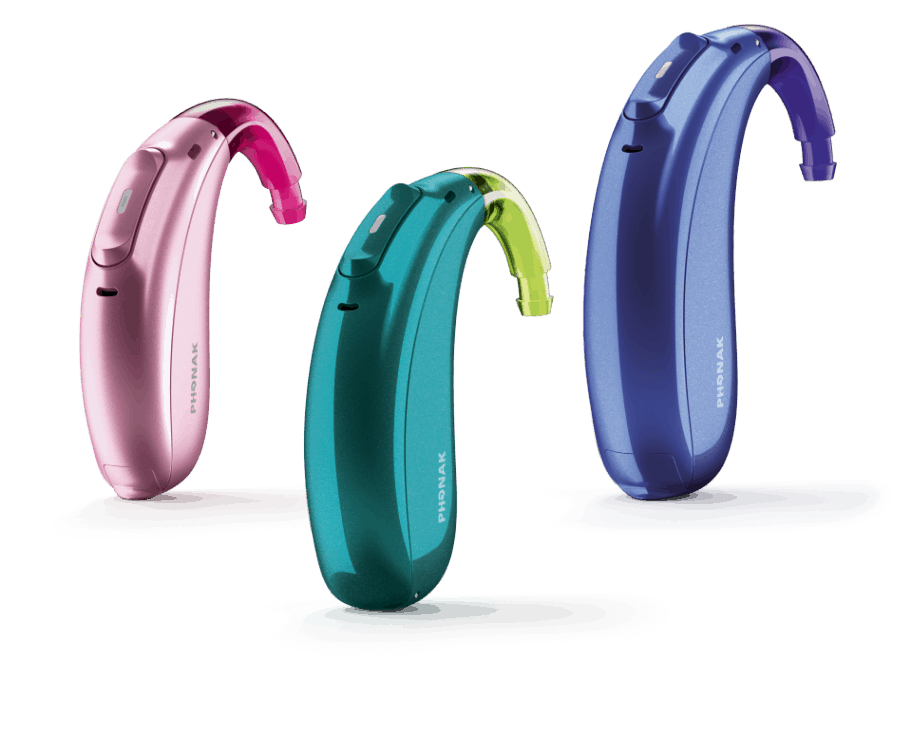 Looking for a hearing aid in Singapore for your children?
AutoSense Sky OS is the world's first operating system specially manufactured for children and provides a favourable listening experience in situations like noisy classrooms and outdoor playgrounds.
Sky Marvel connects directly to smartphones and other Bluetooth enabled devices, allowing children to hear speech, music, TV and many more.
Sky Marvel comes in various colors ranging from fun and dynamic to discreet skin-tone shades.
Children can pick colors that suit their personality, helping them to muster the confidence needed to embrace and enjoy wearing their hearing aids.
The hearing aid in Singapore is equipped with powerful rechargeable technology, with gives a full day of hearing, including 10 hours of Roger or media streaming.
3. Phonak CROS B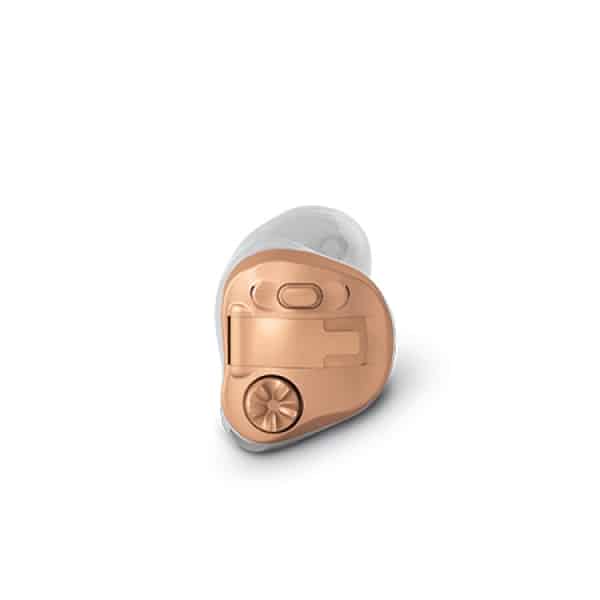 Ever found yourself in a noisy room and unable to hear those around you because they're not on the side of your 'good ear'?
We know how it feels.
If so, the Phonak CROS B could be the single-sided hearing aid in Singapore you've been looking for.
Powered by Phonak Belong™ technology, CROS B automatically detects your listening situation and switches to the best possible setting for it.
Without any effort, you'll understand individual voices in noisy places, hear sounds from whichever direction they come and be more cognisant of your surroundings.
The hearing aid in Singapore is designed to last.
You will be able to get one day of hearing from both sides with no battery hassles.
Now you can get on with life without worrying about battery changes and carrying spare batteries with you.
4. Phonak Virto M-Titanium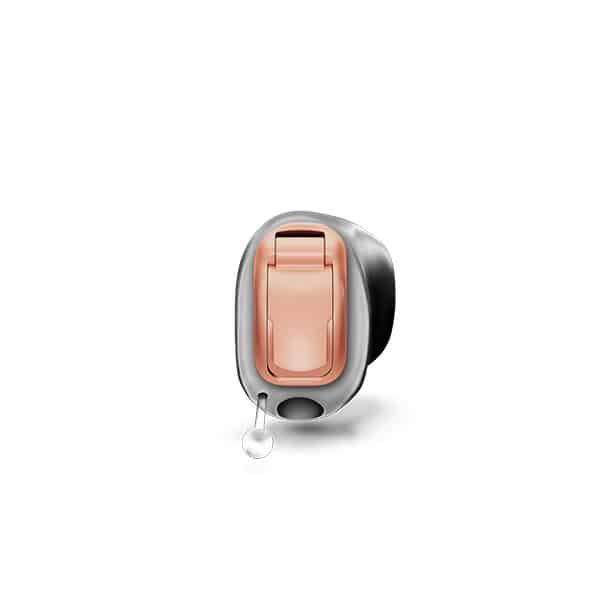 Looking for a pair of discreet hearing aid in Singapore?
Virto Titanium is the smallest Phonak hearing aid ever. 
It is also is custom-made to fit perfectly in your ear.
Made from titanium, the hearing aids are incredibly strong, light and durable.
Virto Marvel hearing aids have exceptional sound quality from the first fit.
They adapt to every sound environment so there is no need to manually adjust them.
It is also an award-winning product, having clinched awards like the CES Innovation Awards 2019, the 2018 Stevie Gold, and the Red Dot Award 2018.
5. ReSound ENZO Q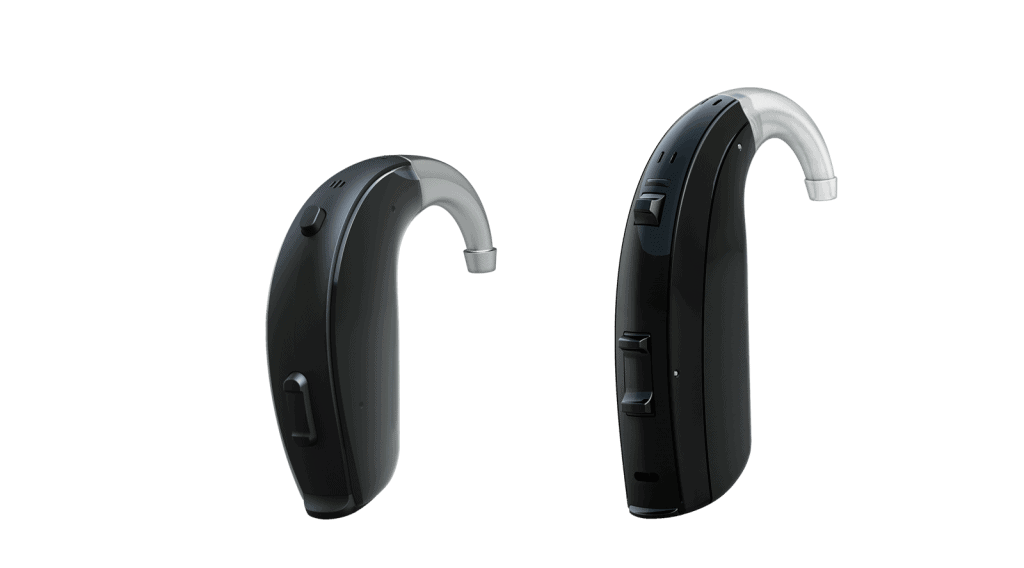 ReSound ENZO Q, the company's latest hearing aid for grave hearing loss and acute hearing loss, is manufactured with the most advanced technology yet so you can hear clear and comfortable sound, on top of great connectivity and support.
Research shows that people with severe-to-profound hearing loss see a 60% average improvement in recognising speech in noisy places with their technology.
A fan of personalising your listening experience?
Well, with the hearing aid in Singapore, you can personalise your hearing experience to suit your preferences.
6. ReSound Key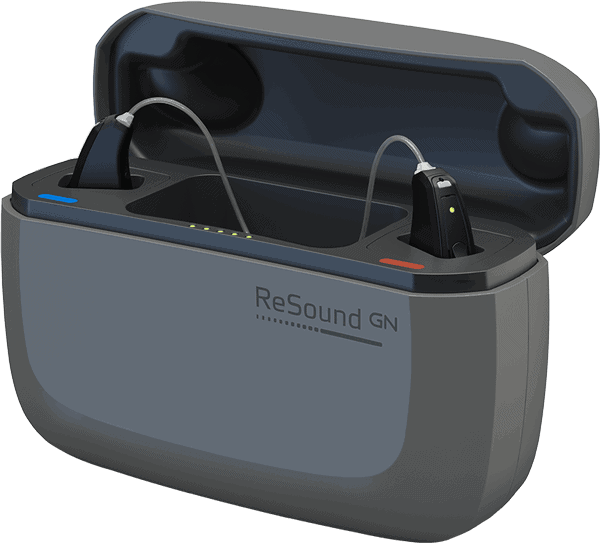 Looking for a pair of comfortable hearing aid in Singapore?
Give the ReSound Key a try.
The ReSound Key is founded on the company's unique Organic Hearing philosophy, which strictly emulates the natural hearing experience to a T.
Rechargeability is a contemporary must-have for any hearing aid in Singapore.
Your rechargeable ReSound Key comes with an easy-to-use Desktop charger. You can also upgrade to a Premium portable charger, which is perfect for travelling.
You will also be able to keep in touch with your hearing care professional with their convenient remote care options that are compatible with their app.
Simply send a request to your hearing care professional and they can begin a session with you.
7. Signia Styletto X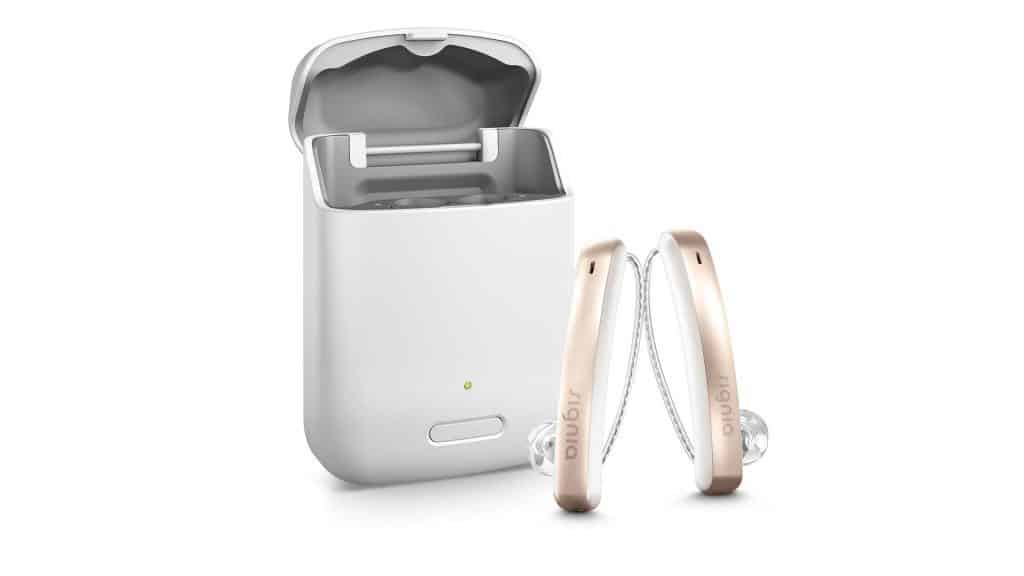 Styletto X transforms the outdated image of hearing aids into elegant earwear.
Pure in design, sophisticated in form, its graceful lines, refined fit and true-to-life hearing experience mean you feel the difference as soon as you slip it on.
The hearing aids come with a pocket-sized portable charging case, which is the world's first hearing aid charger with Qi wireless technology, enabling you to simply place the charger on a charging pad instead of having to plug it into the mains.
Their special acoustic-motion sensors allow Styletto X to optimise your hearing to every situation, as 82% of wearers say Xperience hearing aids provide the best speech understanding across all situations.
So you can hear what matters whether you are running outside, in a bustling shop or restaurant, or relaxing with your pals.

8. Signia Motion 13 Nx
Whether you are having a nice chat over a coffee, playing in the garden with your grandchildren or just sitting on the balcony listening to the birds sing, Motion 13 from Signia allows you to enjoy the most natural sound experience and unparalleled audio streaming coming from both your TV and smartphone.
As a behind-the-ear, or BTE model, the small Motion 13 sits snuggly and discreetly behind your ear.
Its ergonomic design makes it super comfortable to wear.
The battery door of Signia's Motion 13 can be fitted with a Telecoil.
In places with an induction loop, this helps you hear speakers with greater clarity.
Simply select the T-program on the hearing aid in Singapore whenever you see the Telecoil sign.
9. ReSound LiNX Quattro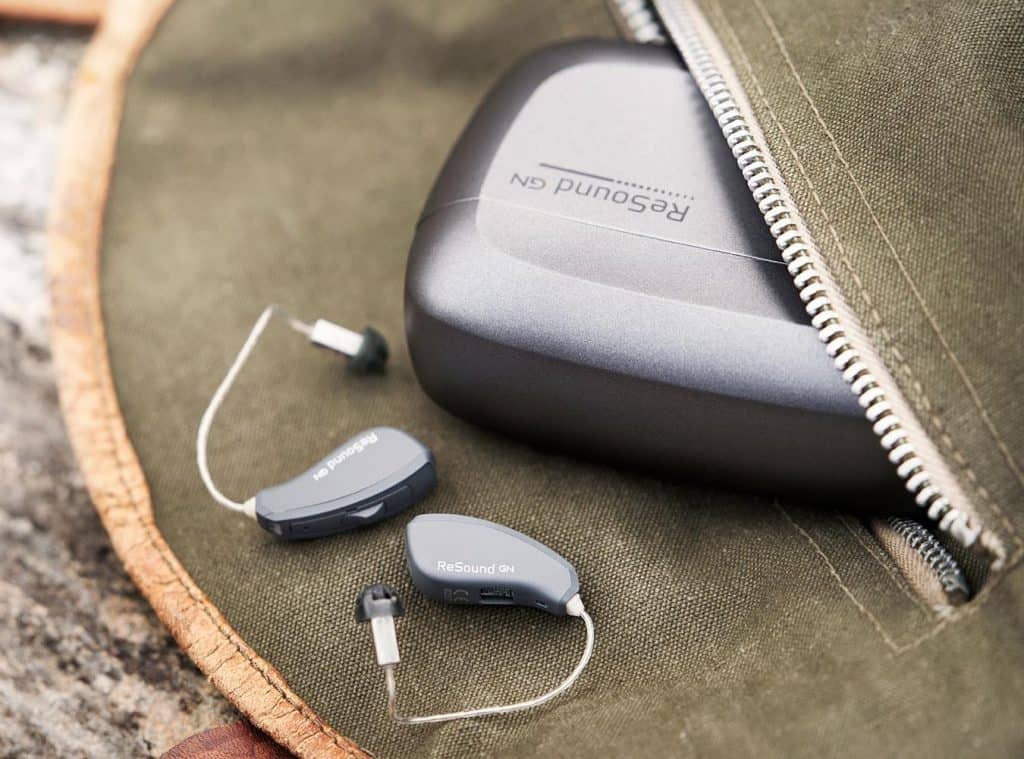 The ReSound LiNX Quattro collection of premium hearing aids offers a brilliant sound experience with Layers of Sound.
The hearing aid in Singapore catches the finer details.
Low and high-pitched sounds are fuller and more natural.
Quiet places are truly quiet and louder sounds are pleasant, crisp and distortion-free.
Stay connected to people and entertainment by streaming in stereo directly to your wireless hearing aids.
All models offer a full range of streaming, including directly from iOS and Android™ devices without the need for an intermediate device.
ReSound LiNX Quattro is tiny, discreet and has the longest-lasting battery.
You get power that lasts more than a full day – without having to search for batteries.
10. ReSound ONE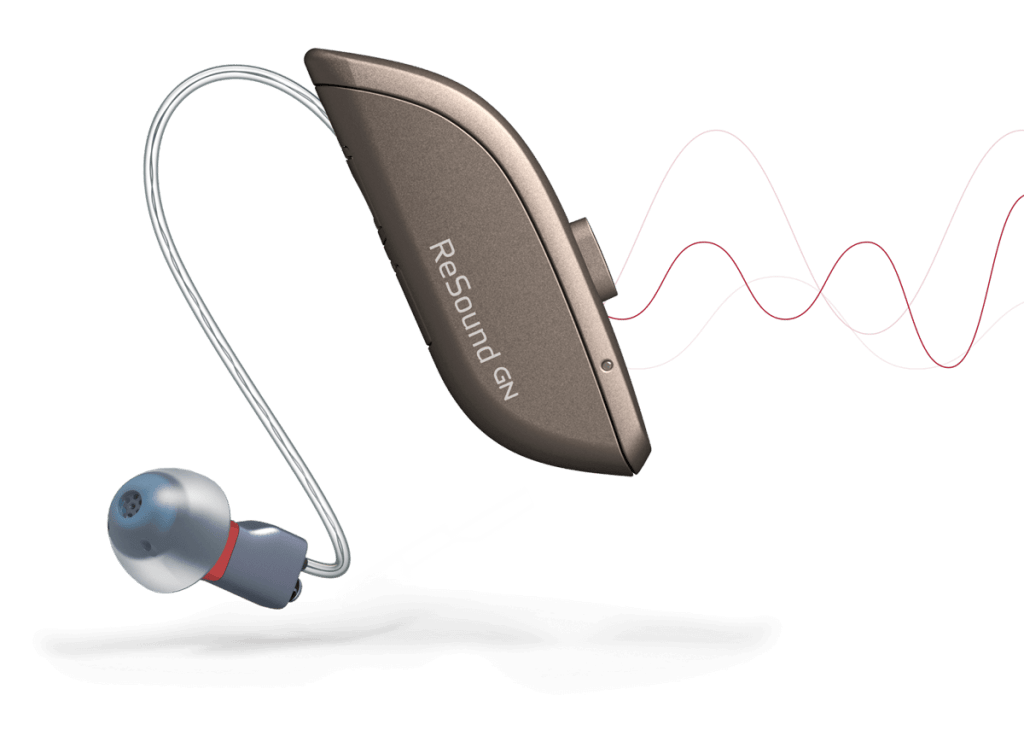 Designed to address your individual needs, you will be able to get the truest sense of space and easily detect sounds with M&RIE, a Microphone & Receiver-in-Ear design of the ReSound One.
The hearing aid in Singapore augments daily sounds with both direction and depth.
The microphone and receiver sitting in your ear make use of your ear shape to receive sound the way that is intended by nature.
With the ReSound ONE, you can connect the hearing aid in Singapore directly to your iPhone or Android™ smartphone and the world around you, and stream both audio and wireless calls to your ears via the reliable Bluetooth® Low Energy.
Conclusion
Do you have any reviews and comments to share regarding our choices for the best hearing aid in Singapore?
While SBO is committed to supporting our local businesses, we welcome any feedback and anonymous sharing regarding your experience with the best hearing aid in Singapore.
We hope that this guide will be useful in helping you to make an informed decision when it comes to finding the best hearing aid in Singapore.
Explore More Content