10 Best Clinics for Allergy Test in Singapore [2023]
Can't figure out what's causing your rash to flare? Check out the 10 best clinics for allergy test in Singapore you'll definitely react to!
Allergy got you down?
From food- to skin-related allergies and many, many more, there are plenty of existing allergies that can frustrate you, especially if you've no idea what's causing it. Most of the time, we're unaware that we even suffer from one, if the symptoms aren't obvious enough. One surefire way to help discern if you have an allergy and narrow down its cause is going for an allergy test.
You can find a myriad of clinics that offer allergy tests, but why go through the trouble when we've prepared a curated list for you? Let's have a look at the 10 best clinics for allergy test in Singapore below!
1. DB Medical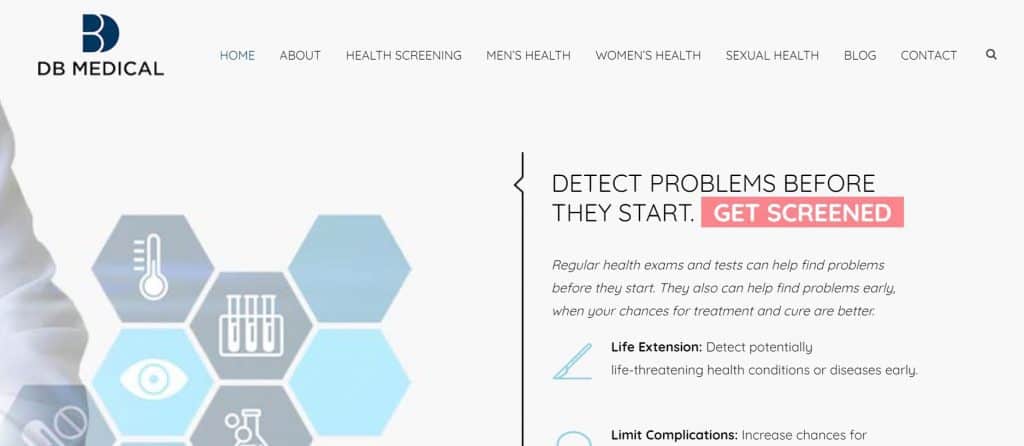 DB Medical specialises in women's and men's health, as well as various general health screening services. Allergy testing is but one of these services offered. It has a range of allergy testing services to meet your concerns and needs, like a skin prick test for dust mites, mold, and animal dander.
You can also get a blood allergy RAST test for food allergens and airborne allergens, as well as an allergy patch test for perfumes, materials, make-up products, and body dye. When you first meet for a consultation, the doctor will discuss your condition with you and explain the different benefits and drawbacks of each allergy test.
Different people are suitable for different tests, so it is important to find out which best fits you!
2. DTAP Clinic @ Raffles Place (Dr. Tan & Partners)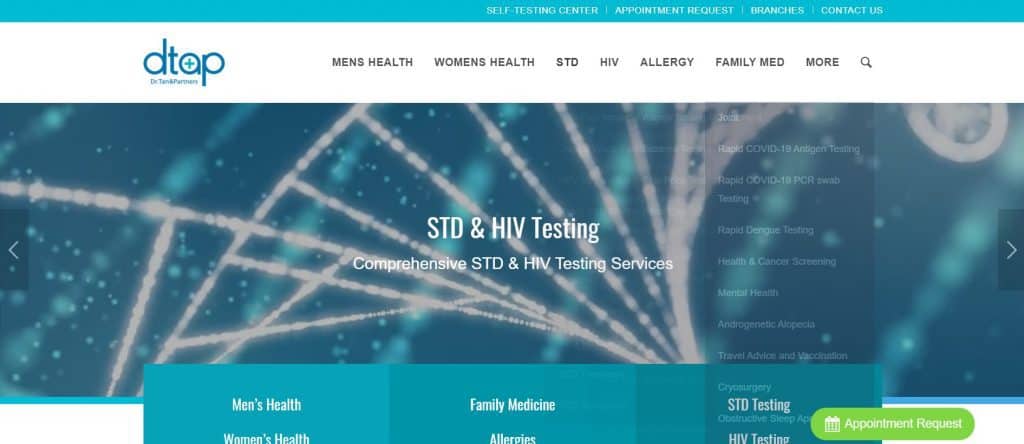 DTAP is a group of clinics that covers an extensive variety of medical problems, ranging from women's health to allergies and family medicine. They provide a wide range of allergy-related services, including allergy tests for seafood, eczema, animal and insect and more.
They have various outlets located islandwide, so you can find the clinic nearest to you and make an appointment there. At DTAP, they use an IgE blood test or Skin Prick Test as the two main allergy tests to diagnose your allergy. These tests are capable of testing for both food and non-food allergies.
The entire process is quick, taking just 15 to 20 minutes to reveal the results. You can choose your preferred allergy treatment, one of which includes sublingual immunotherapy (SLIT), the only treatment that can treat the root cause of your allergy.
3. Zenith Medical Clinic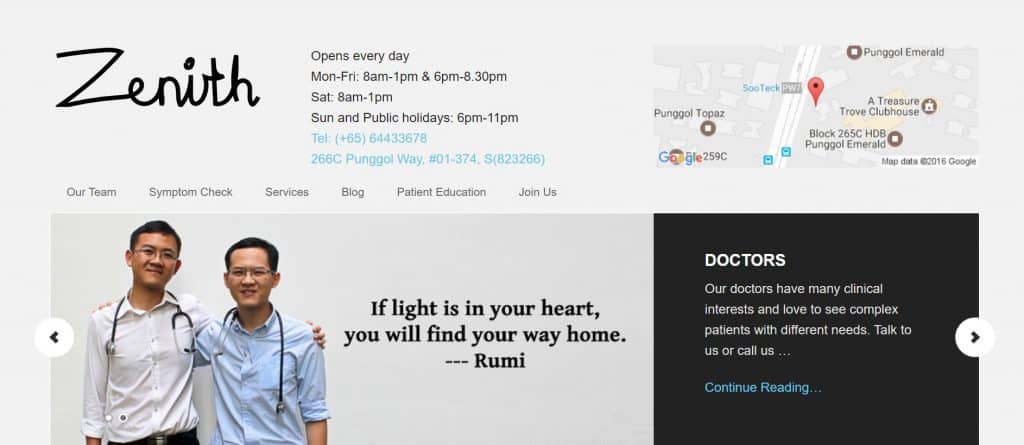 Apart from providing allergy tests, Zenith Medical Clinic also offers an impressive lineup of medical services. This includes psychotherapy, paediatric services, ENT services, minor surgeries, STD screening and more. Its doctors come from various clinical practices to see and treat patients with different needs and ailments.
While they used to perform the skin prick test, they have ceased doing so and have resorted to other reliable ways to test instead. It performs allergy testing for both children and adults, and also use the SLIT treatment method, which has been proven to help children reduce their nasal symptoms significantly.
The doctors will work together with you to determine which allergens you want to treat, before supplying allergens to you that you will administer for a period of time. After 6 months, you should see a difference!
4. SBCC (Rivervale)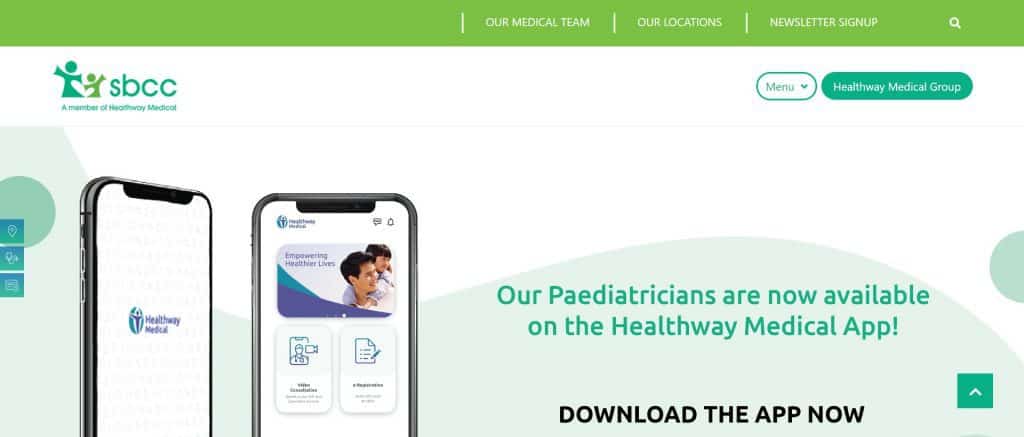 SBCC is a group of clinics and doctors with various locations in Singapore. It specialises in personalised care for children in different aspects, like General Paediatric Medicine, Asthma, Lung, Sleep & Allergy, Neonatology, Speech Therapy and many more.
It also looks at managing childhood allergies that can range from food allergies to allergic rhinoconjunctivitis and asthma. You can also bring your child over for consultations on the evaluation of recurrent infections that exclude primary immunodeficiencies.
Tests and services offered include skin prick tests, blood tests, pulmonary function tests, food and drug provocation. Some treatments they have are food oral immunotherapy, adrenaline autoinjectors and SLIT. If you're unable to make a trip down, you can also opt for their teleconsultation service as a convenient solution.
5. Angeline Yong Dermatology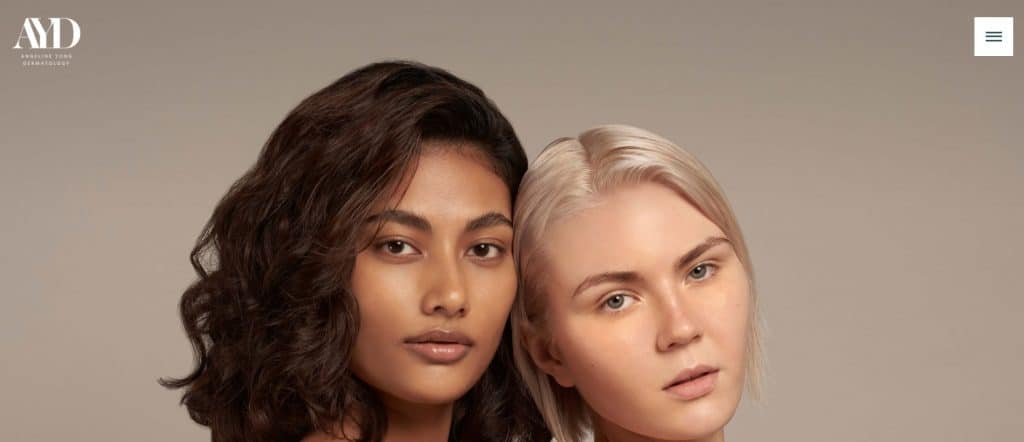 Dr Angeline Yong is a dermatologist who strives to offer comprehensive dermatological services and treatments with customised care. Services range from cosmetic to surgical and medical varieties. Dr Yong provides allergy testing and evaluation, where the type of test performed will depend on the allergy suspected.
Food or drug allergies warrant a skin prick test or blood test, while a patch test will be done for a contact allergy. She will also assess your history of work setting, hobbies, and products you use on a daily basis to help reach an accurate diagnosis.
Remember to bring a food diary that logs the history of the symptoms you experience if you suspect a food allergy!
6. The Respiratory Practice (Mount Alvernia Hospital)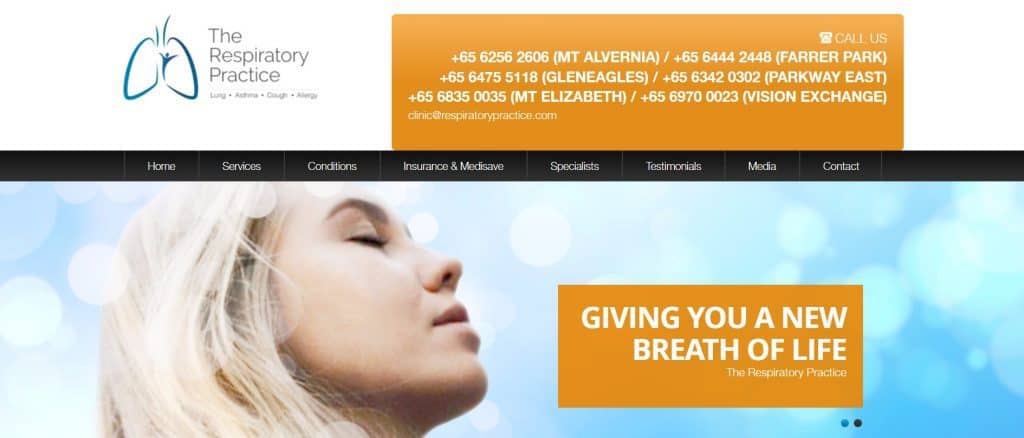 The Respiratory Practice is as its name suggests: it treats lung-, asthma-, cough- and allergy-related conditions. It has five specialists and 6 dedicated clinics spread out across Singapore in the different private hospitals.
If you need a full-range respiratory- and lung-related consultation and treatment, you can make your way to one of their clinics. Services include bronchoscopy and lung biopsy, sleep treatment, management of lung conditions, vaccination, lung function testing and other types of uncategorised services like allergy testing.
They provide skin prick tests for children and adults alike to test for food allergies, skin allergies and more. After identifying the allergens, they will take the relevant steps to lessen exposure to allergens while maximising the management of allergic rhinitis as well as asthma.
7. Parkway East Paediatric Clinic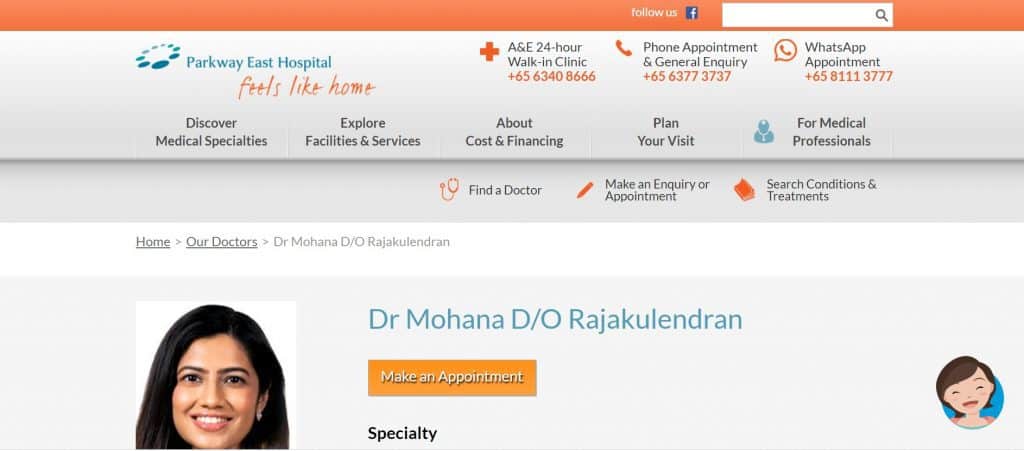 Dr Mohana Rajakulendran is a paediatrician who helms the Parkway East Paediatric Clinic. Apart from providing the general treatment of common paediatric conditions, she has particular interest in treating paediatric allergic conditions and respiratory allergies.
In addition, she is highly experienced in handling food and drug allergies. Your child can get skin prick tests, blood tests and food and drugs challenges for diagnosis and management at her clinic. For example, diagnosis for food allergy covers assessing your child's medical history, skin prick tests or blood tests, and an oral food challenge.
Allergy management involves avoiding food triggers, recognising the signs and symptoms of an allergic reaction, and having a written action plan for proper care.
8. SOG – HM Liew Skin & Laser Clinic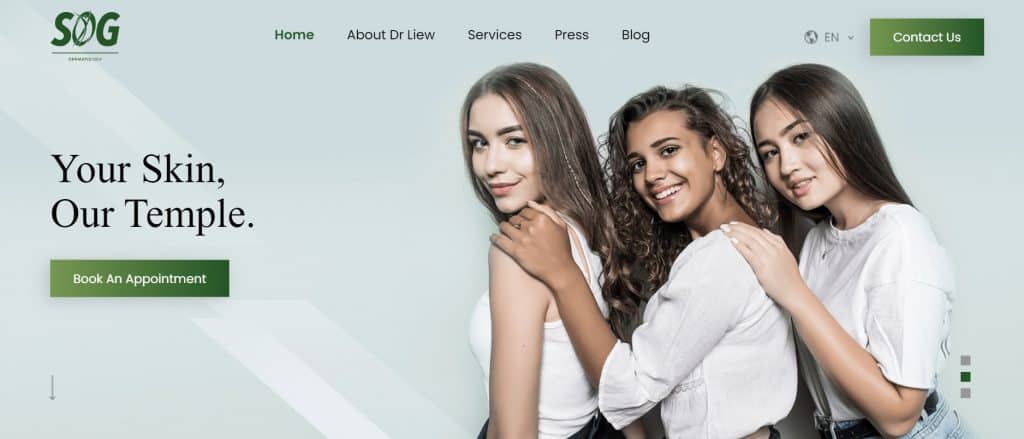 Dr Liew Hui Min is a dually accredited dermatologist practicing at Gleneagles Hospital and Parkway East Medical Centre. She is accredited both in Singapore and in the United Kingdom as a dermatologist. One of her interests lies in paediatric conditions, where she treats newborns with dermatological issues, skin infections, as well as skin and food allergies.
She offers the skin prick test and blood test to discern the type of allergy and the allergen your child is suffering from. Bring your child for a comprehensive discussion to decide on the best type of test your child needs. She recommends keeping a diary for at least one month to aid discussions and treatment.
For adults, she manages skin allergy treatments, particularly contact dermatitis. Patch testing will be recommended to check if there is a potential trigger. It can be done for common allergens as well as your own products, whereby you will be needed to visit the clinic thrice a week.
9. Dr Dennis Chua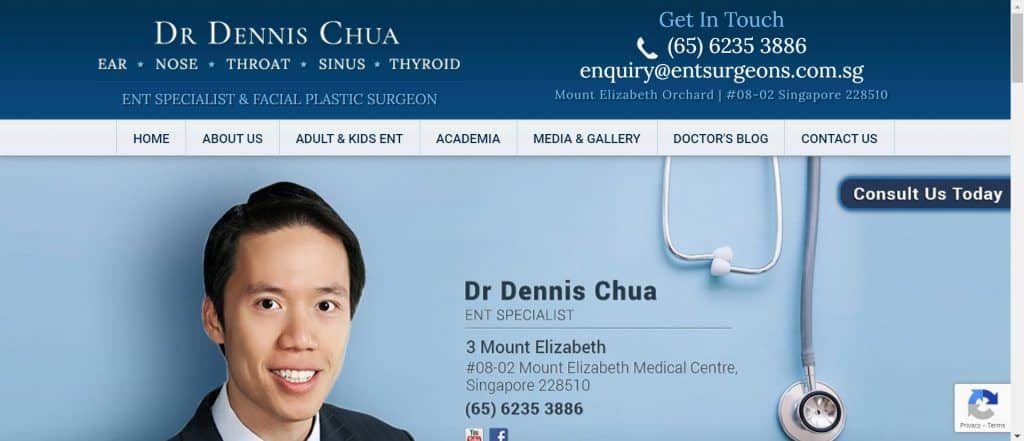 Dr Dennis Chua heads a clinic as its leading ENT specialist. If you have ENT-related conditions, like nasal allergies, that have been plaguing you for a long time, you can get it tested with a skin prick test. Results will be out within 30 minutes for this painless and speedy procedure.
Both adults and children can receive this allergy test in the clinic, and effective treatment like sublingual immunotherapy (SLIT). Dr Dennis Chua believes that prevention is better than cure, though, so he'll advise you to take measures like using anti-dust mite covers, washing your sheets in hot water, and other allergen avoidance advice.
Plus, you can rest easy knowing that it is insurance- and Medisave-claimable, so you may not need to fork out a substantial amount in cash.
10. Dr Annabelle Leong
An otolaryngologist that provides services for both children and adults, Dr Annabelle Leong practices at both Gleneagles and Mount Elizabeth Novena hospitals. Dr Leong is a seasoned expert with over 15 years in the field across different countries, and is the only recipient of the distinguished Royal Society of Medicine (RSM) National Temporal Bone Prize.
At her clinic, you can receive allergy testing for ENT-related conditions. You will be assessed to determine the trigger that causes your allergic reaction using skin or blood tests. Skin prick tests only check through 8 to 10 types of allergens while the latter can diagnose up to 46.
You can also choose from two different types of treatments offered, which are the Radiofrequency Ablation of Inferior Turbinates (RFIT) treatment and using turbinoplasties.
Conclusion
Do you have any reviews and comments to share regarding our choices for the best clinics for allergy test in Singapore?
While SBO is committed to supporting our local businesses, we welcome any feedback and anonymous sharing regarding your experience with the listed clinics for allergy test in Singapore.
We hope that this guide will be useful in helping you to make an informed decision when it comes to finding the best clinics for allergy test in Singapore.
Explore More Content