10 Best Hearing Test in Singapore to Ensure Your Hearing is Still T-ear-riffic! [2022]
Need to know where the best hearing tests in Singapore can be taken? Then read this list.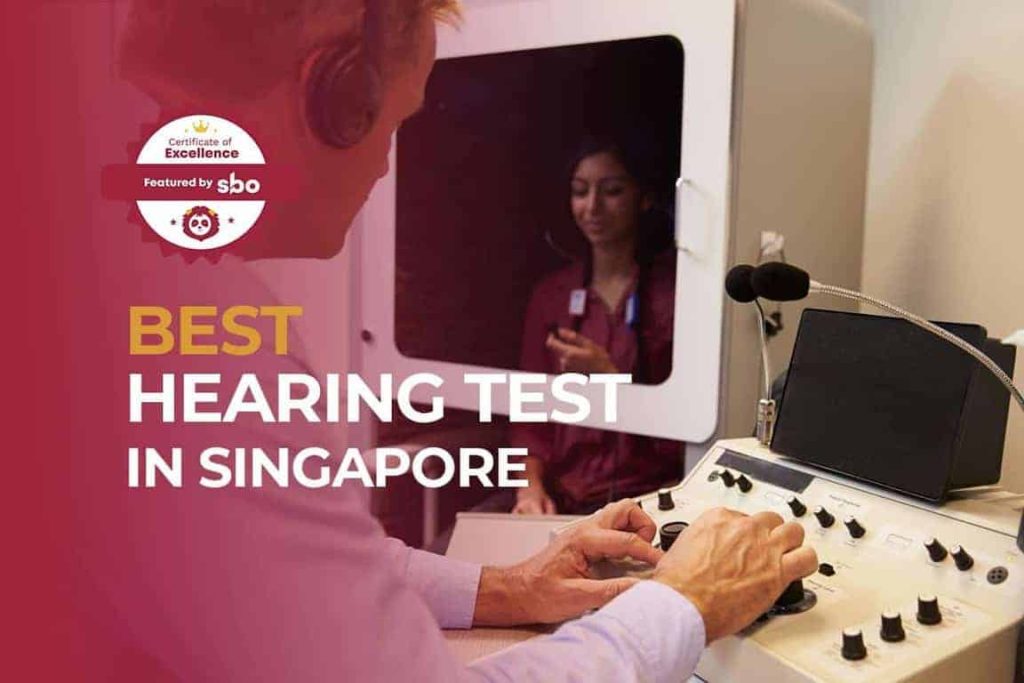 A hearing dissonance would make anyone anxious and terrified, even if it seems to be minor. After all, it will be a challenging life experience if it turns out to be something serious — that's why there are hearing tests to make sure that your worries are not unfounded. If you want a better diagnosis, this calls for a consultation with a hearing test.
With a hearing test, you would be one step closer to making sure your hearing is on point, or if it's an early sign or something else. Of course, these tests must be organised by a trained and skilled professional who has the knowledge and advanced tools to carry it out properly.
We know that it can be confusing to decide where to go for a hearing test, so we've taken the liberty to organise this list of the best hearing test in Singapore for your convenience.
1. Listening Lab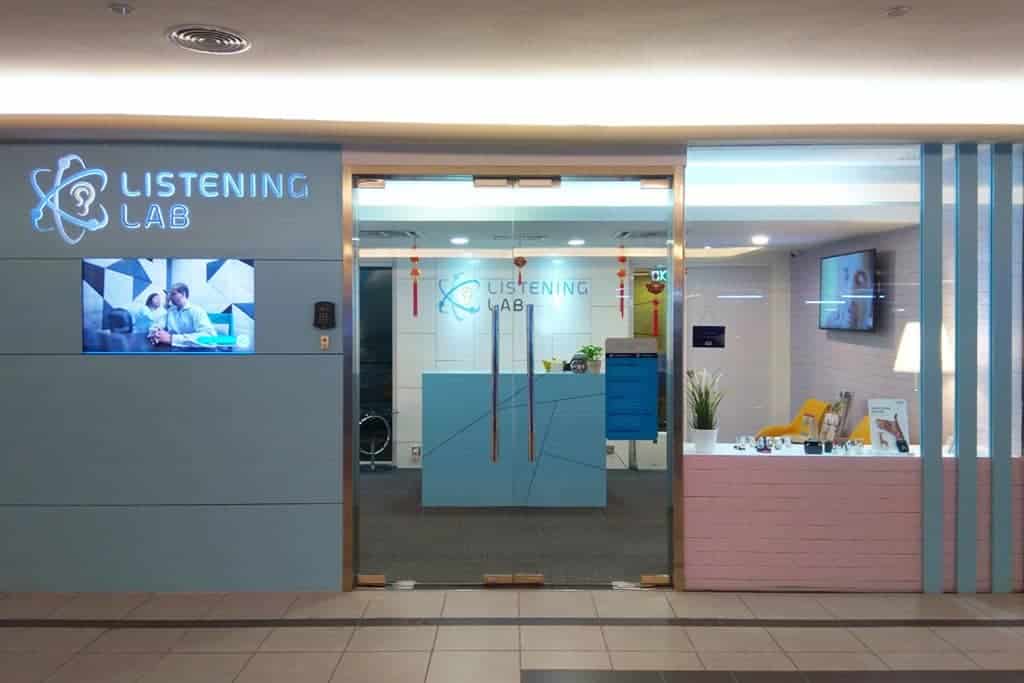 A hearing care company founded by a team of audiologists who have forty years of global and regional experience when it comes to a variety of services such as assessing hearing, hearing aid or tinnitus device fittings, aftercare, counselling and the necessary assistance for post fitting services. Whether you are there for a hearing test or are in need of a hearing care aid, you can be assured that your hearing needs will be covered effectively.
In particular, when it comes to hearing tests, The Listening Lab Singapore will access an individual's hearing levels through state-of-the-art hearing testing technology, along with an advanced audiometry room. This allows you to receive immediate results and the consultants can also explain the results you get from your hearing test.
2. Amazing Hearing Aids Centre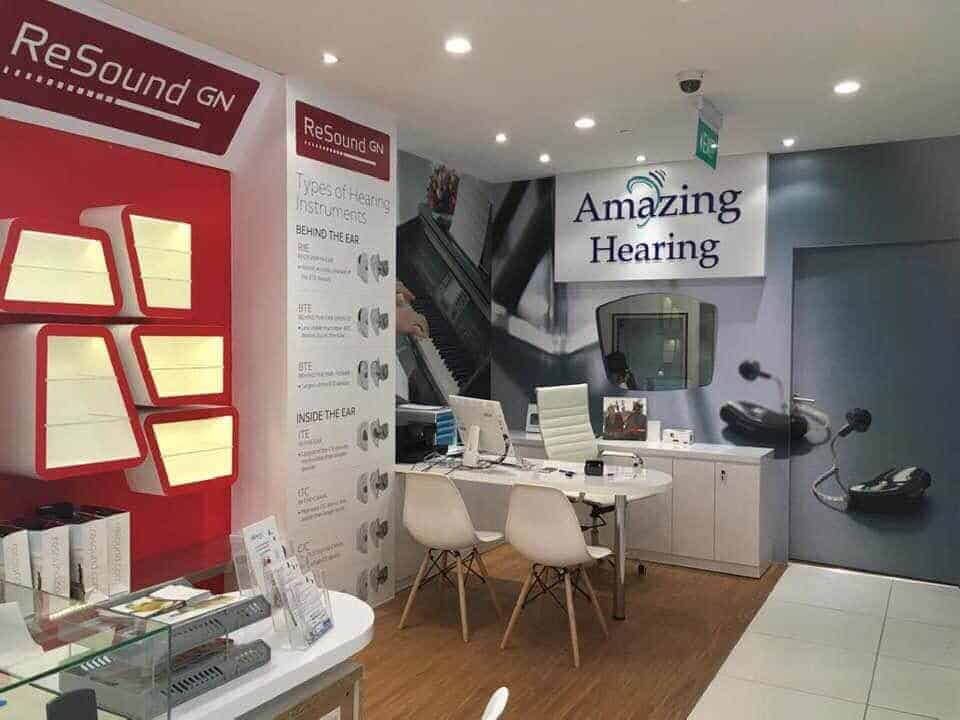 Amazing Hearing Aids Centre remains steadfast when it comes to providing the best hearing tests in order to give out better hearing care to their patients and to serve the community. In fact, in relation to their goals, their staff, services and products mainly targeted people that have hearing loss or hearing difficulty as well as helping to be there for the ones with hearing loss and their family.
In order to meet the different needs of every patient, they work with renowned hearing aids manufacturers such as ReSound (GN Hearing), Phonak (Sonova), and SONIC (Oticon). They also provide personalised consultations that allows the hearing specialists to understand their situation and come up with the appropriate solutions for them.
In order to accommodate you better, they provide home visits for those who have difficulty going to the venue, allowing you to take the hearing tests in the comfort of your own home.
3. Faith Hearing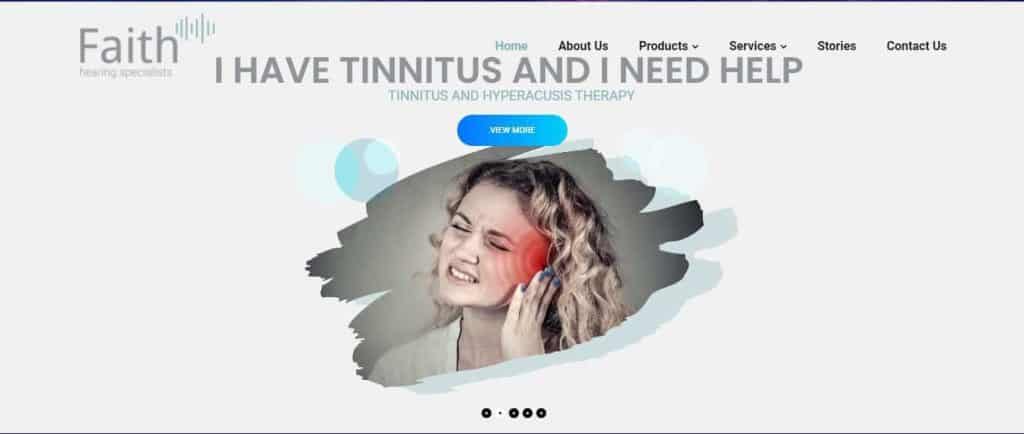 Founded by Dr Charmaine Teo, Faith Hearing Specialists specializes in providing efficient hearing care, such as consultations and hearing aid technology, to those with hearing loss, as well as those with tinnitus. Faith Hearing has over 25 years of experience in the audiology field, making them one of Singapore's oldest group of hearing care professionals. This also makes them stand out in terms of recognition and trust among the local and international community.
Their consultations are unrushed, giving plenty of time to cover any and all concerns patients have, and for consultants to navigate through the available treatment that will suit their needs. For more personalised care, they will designate one audiologist to each patient for consistent care. This increase the chances of developing a treatment plan that will help the patient effectively. Faith Hearing also caters to children and elderly, so if you are seeking different types of hearing tests catered to certain age groups, you can find them right here.
4. Hearing Partners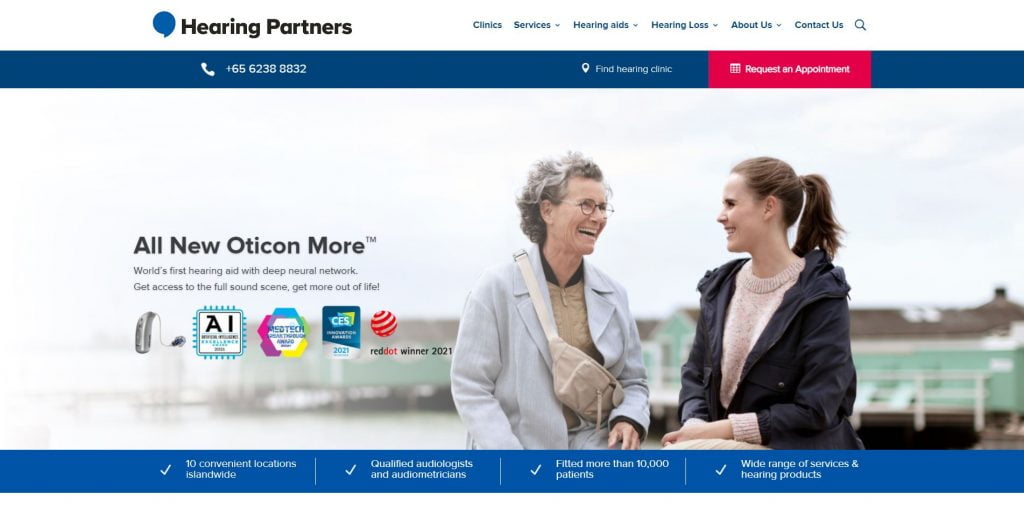 Established in Singapore in 2000, Hearing Partners provides comprehensive hearing tests in order to determine the exact conditions causing your hearing issues. They provide services such as screening audiometry, eat check-up, occupational health screening and hearing aid consultation for those suffering from hearing loss due to ageing and noise exposure.
They strive and do their best to provide customers with the best possible hearing care results through consistent free hearing tests, best quality hearing aids, and clinical advice from expert audiologists. With this vision to empower customer's ability to hear clearly and accurately as part of important communication, they aim to help them feel included in social activities and live life smoothly.
What is more, they have ten branches located all over Singapore at present. They even have establishments in countries such as Malaysia, Vietnam, Myanmar, Indonesia and the Philippines. This assures their brand is one of the best in Singapore and can give you the individual quality service that you need.
5. The Hearing Solution Company Pte Ltd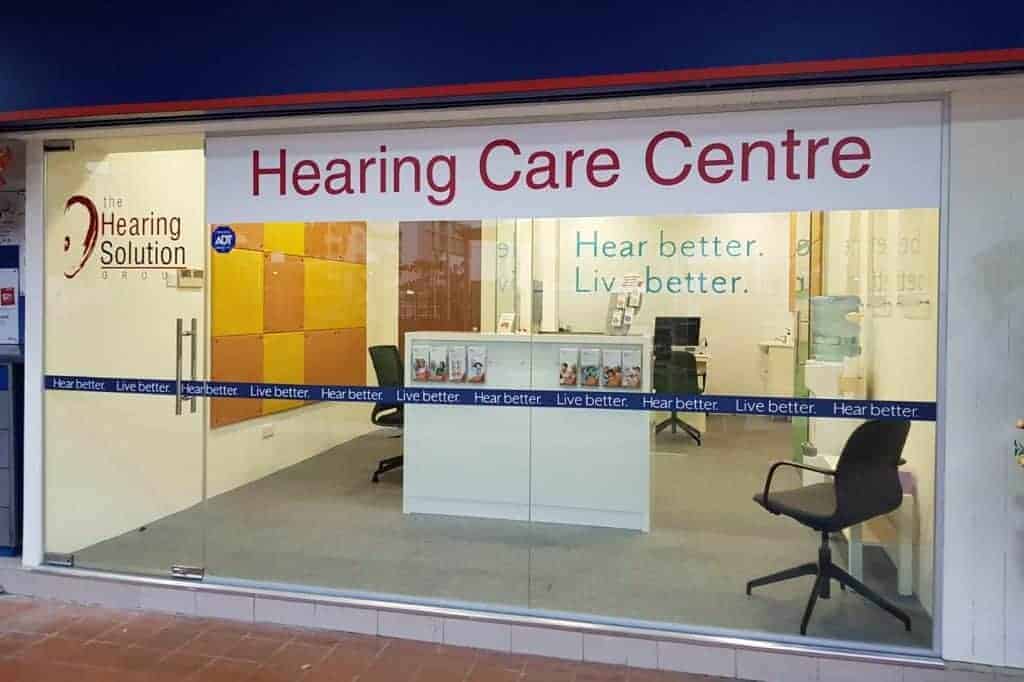 If you are in need of a hearing assessment first before seeking consultation, Hearing Solution Company will provide a free hearing test that you can take at one of their hearing centres or online at the comfort of your own home. What is more, the Hearing Solution Company is made up of expert audiologists and hearing care consultants, who will be able to provide their customers with quality hearing care in the long run.
There are also useful articles in terms of hearing loss in their blog for you to understand what hearing loss is better. It may also act as a guide on helping you maintain your hearing and even improve them for those who have perfect hearing. To attest to their experience, Hearing Solution Group is the largest Hearing Health Care Provider in SEA with close to 50 centres across four countries: Singapore, Malaysia, Indonesia and South Korea.
6. The Hearing Specialist Group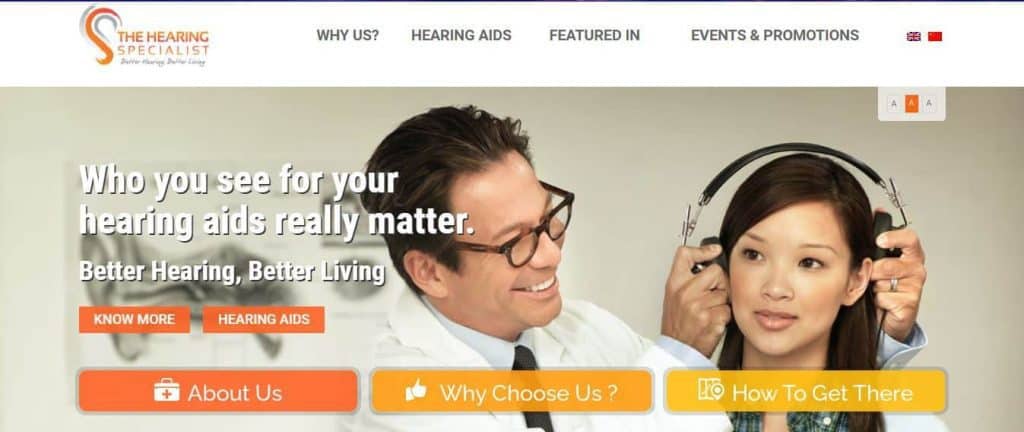 With more than 20 years of experience in patient care, The Hearing Specialist offers both technological expertise and professional audiology service, which is considered the best mix. Unlike most healthcare centres who may have nurses or audio technicians conduct the hearing tests, the hearing tests in The Hearing Specialist Group's hearing tests are done by gets professional audiologists.
This ensures precise diagnoses, so as to provide the correct solution that caters to each individual well. The Hearing Specialist Group believes that every patient is unique and all of them deserve a service that is specially catered to them with the care they need. They provide the detailed diagnosis and individualised hearing solution for their patients, without the belief that "one-size-fits-all".
What is more, if a patient finds themselves unable to go in person to their venue, they provide house call services to give those patients the same quality treatment in their very own homes.
7. hearLIFE Hearing Care Centre Singapore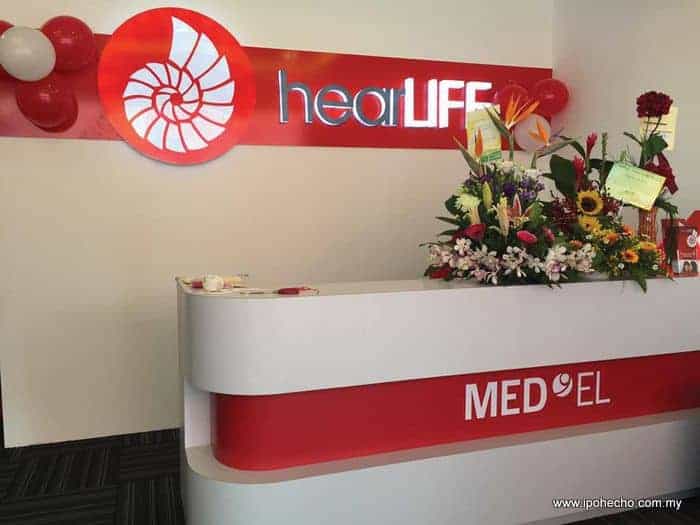 hearLIFE Hearing Care Centre is a hearing aid and implant provider established in 2011. Started off as a clinic in Mount Elizabeth Novena hospital, it has since set up shop at Orchard Medical Suites at Lucky Plaza to take in the support teams from the regional MED-EL and Grason-Stadler Inc.
If you ever need an assessment from them, they will offer a full range of assessments in order to diagnose a diversity of hearing disorders. They conduct them through soundproof rooms, which is one of the largest in the country, increasing the accuracy of the diagnosis.
This then allows them to be able to provide the appropriate solutions and treatment options to those with hearing problems. In addition, they will help others build a positive outlook towards hearing aids so that it will aid the patients in enjoying their lives and gain a positive perspective towards their aids, as opposed to seeing them as a deficiency. With the clinic's large range of services and the team's high capabilities and knowledge, you can be assured that any hearing needs will be catered to efficiently.
8. Clariti – Hearing Care Professionals

Founded in 1997 by a person named Ronald Pang, Clariti is a one-stop provider that offers products and services with the aim to better customers' lifestyles by improving their hearing. Clariti provides a range of hearing aids that consist of over 100 models that differ in terms of brands, sizes, styles and technological features.
They also provide a completely free hearing care program that covers aspects such as hearing assessment, first fit and training on hearing aid use, and professional after-care half-yearly consultations.
Because of their exemplary services, they have earned many loyal customers and have referred other customers to this establishment.
It also allowed him to win multiple awards, such as Best Hearing Aid Dispenser Award, Best Hearing Aid Dispenser Award, Siemens Quality Assurance Award, Phonak Professional Service Quality Award, and ASME Entrepreneur of the Year Award.
So if you're in need of a hearing assessment, make sure to stop by Clariti for a second opinion.
9. Sonova Singapore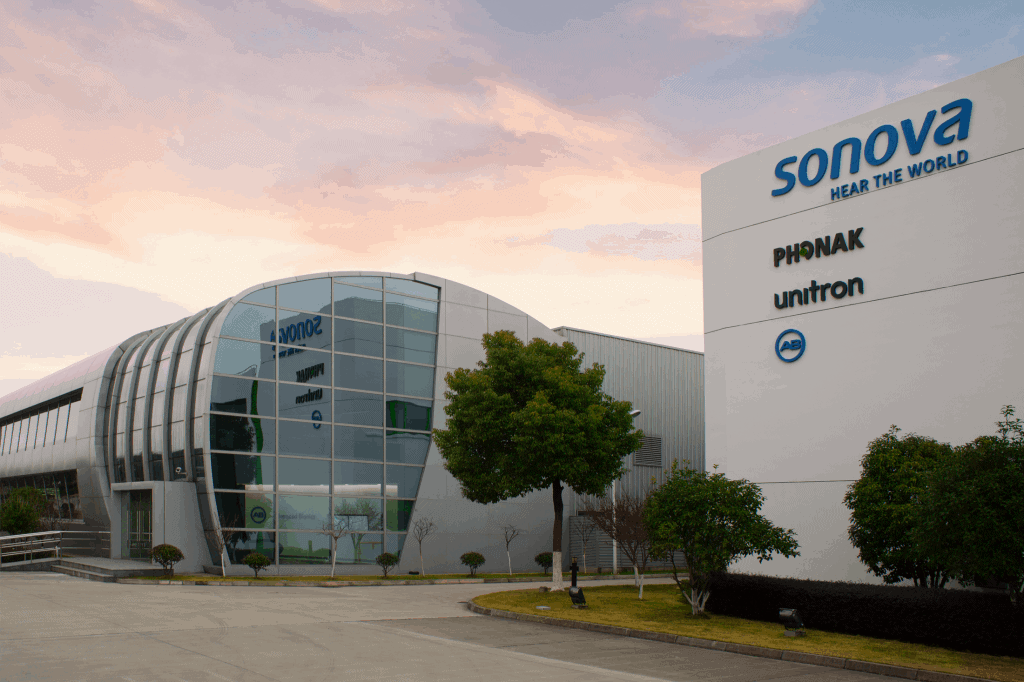 Established in 2008, Sonova Singapore is part of a leading provider of innovative hearing care solutions that originated from Switzerland. Today, Sonova Singapore works together with brands such as Phonak, Unitron, Advanced Bionics and Digisound Hearing in order to serve the needs of those with hearing loss. This is done by providing equipment such as hearing instruments, cochlear implants and even wireless communication solutions.
It has a large presence, being in over 100 countries around the world, with a workforce consisting of over 14,000 employees. They aim to not only be a service provider to their patients but also aims to get their customers to enjoy the pleasures of hearing and living a life without restrictions.
Its influence also allows them to form Hear the World Foundation, a non-profit organisation seeking to give hearing-impaired children from low- to middle-income countries access to audiological care.
10. Winston Oh Hearing (Previously Beltone)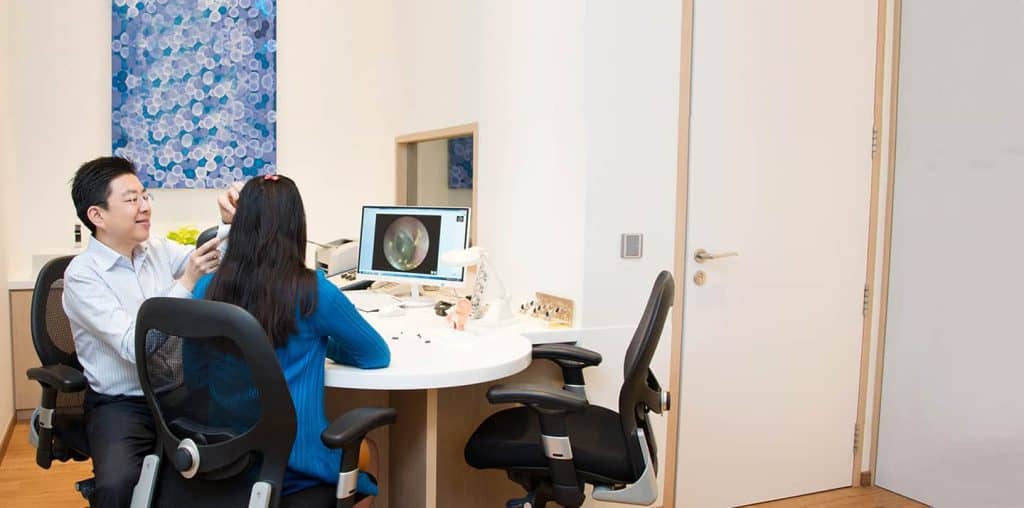 Led by full-time hearing care specialist Winston Oh, Winston Oh Hearing (formerly Beltone) provides comprehensive services that include hearing tests to determine the exact nature of your hearing issues.
Considered a renowned leading expert in hearing across Singapore and overseas, Winston Oh has worked with people from different backgrounds and has the gift of helping others get through their hearing issues and get them back to their best.
Mr. Winston Oh's experience also helps him know what works and what does not in various situations. With a variety of conventional and non-conventional methods in his arsenal, he and his team are able to treat any challenging hearing conditions and tinnitus.
He is willing to go above and beyond to make sure his customers will get the best treatment that his business has to offer. Because of his one-of-a-kind approach to achieve astounding results for his clients, it earns him the reputation of being one of the most successful hearing care consultants.
Conclusion
Do you have any reviews and comments to share regarding our choices for the places to go for the best hearing tests in Singapore?
While SBO is committed to promoting our local business, you are free to share any feedback and anonymous sharing if you have any experience with the listed clinics to take a hearing test in Singapore.
We hope that this guide will be useful in helping you to make an informed decision when it comes to being able to take the best hearing tests in Singapore.
If you are in need of medical assistance at your own home, why not check out the best telemedicine in Singapore?
Explore More Content
Are you featured in this?
Display this exclusive SBO badge proudly on your website and get more sales!