20 Best Vets in Singapore to Keep Your Fur Child in the Pink of Health [2023]
Keep your furry bestie happy and healthy with the best vets in Singapore!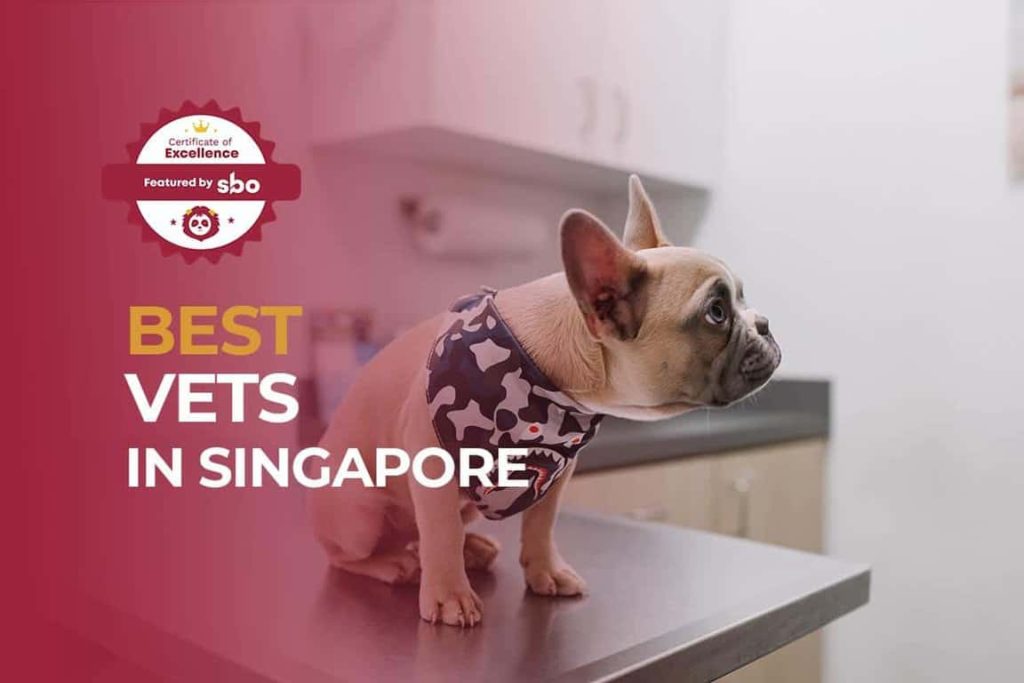 For many of us, our pets are pretty much fully-fledged members of the family. Thus when crisis strikes and our furry babies turn sick, it can be highly disorienting and panic-inducing.
To help prevent such occurrences or find optimal methods to manage them when they do unfortunately happen, here are the best vets in Singapore.
*Operating hours stated do not include lunch breaks.
1. Apex Veterinary Clinic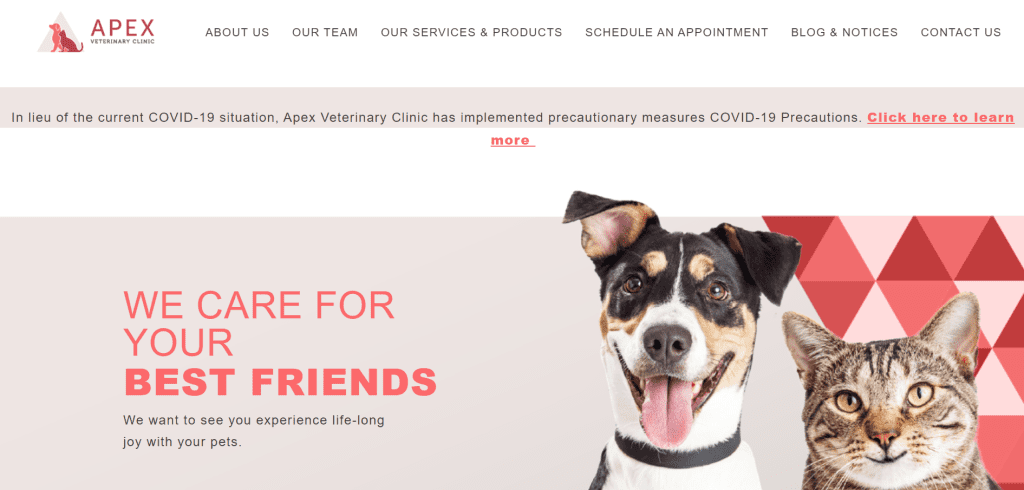 This vet brings together a blend of Eastern and Western medication to expand the selection available for treatment of your pet.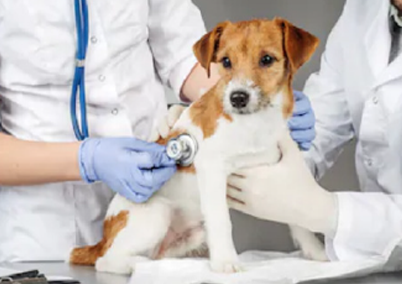 While the clinic offers a wide array of treatment options including diagnostics and dental procedures, it also offers extensive options for preventative services such as annual vaccinations and heartworm prevention.
2. The Visiting Vets Clinic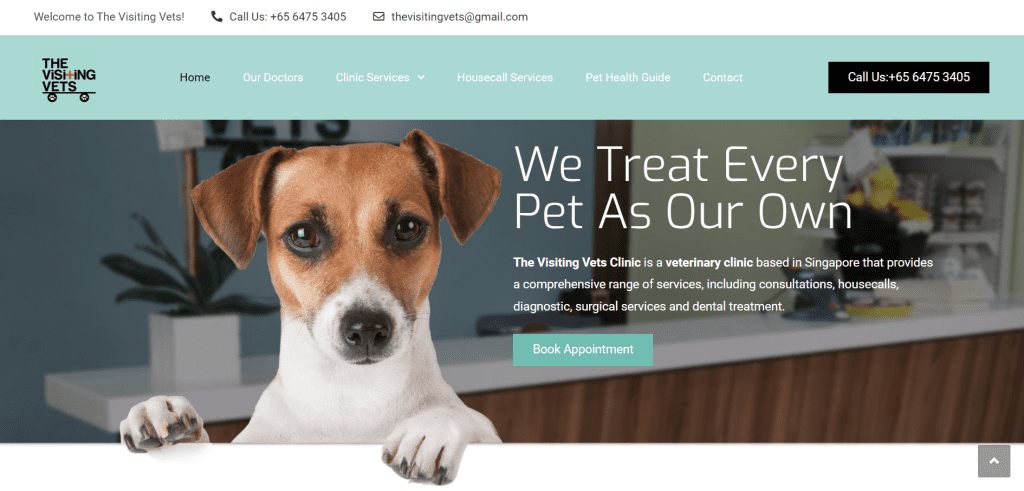 At this vet clinic, you can get a comprehensive array of services for your pet. With experts specializing in internal medicine and surgery alongside their fully-equipped facilities, here your pet will have access to pretty much any healthcare service that they might need.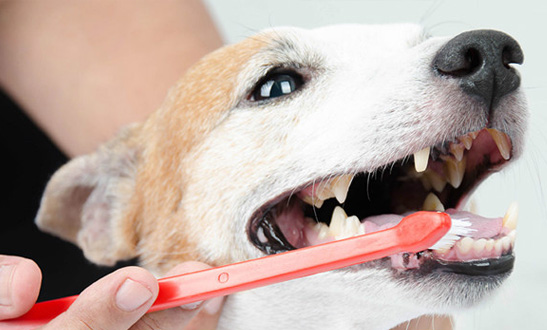 Best of all, their house call services mean that you can get access to healthcare with full comfort for both you and your pet!
3. Pets Avenue Veterinary Clinic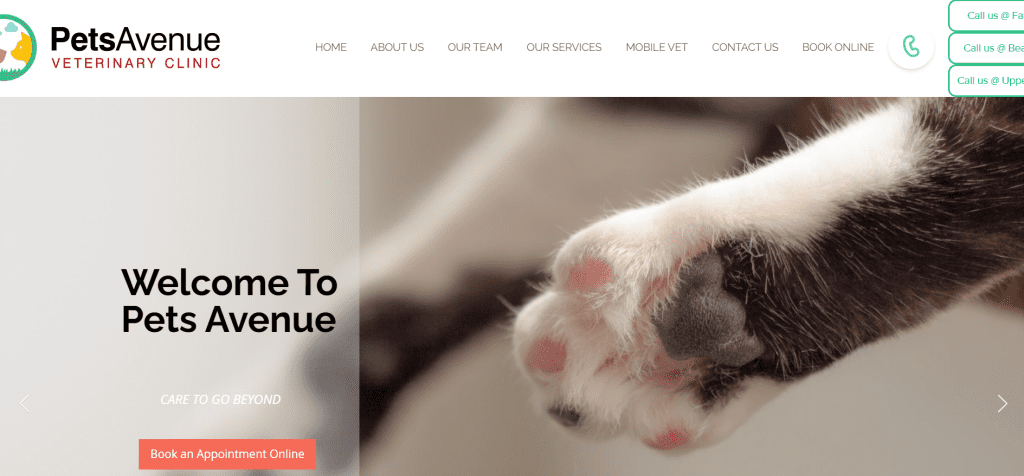 This vet clinic offers a robust selection of healthcare services and options that include but are not limited to dermatology, nutrition and hospitalization care. While its staff will try their very best to offer solutions for your pet, they also recognize that some conditions are beyond help and thus provide palliative care for terminal cases.
4. Gentle Oak Veterinary Clinic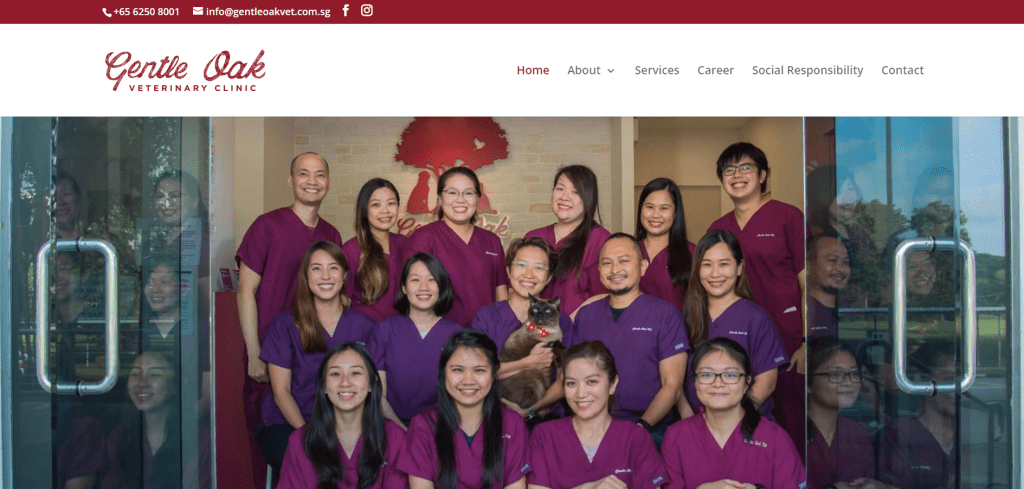 At this vet clinic, the wide range of treatment options offered includes essentials like vaccinations as well as more specialized medical services such as the management of cancer.

Their recognition of corporate social responsibility, as seen by their volunteering efforts at an animal sanctuary in Johor Bahru is testament to their genuine dedication to improving animal lives.
5. Furiends Veterinary Clinic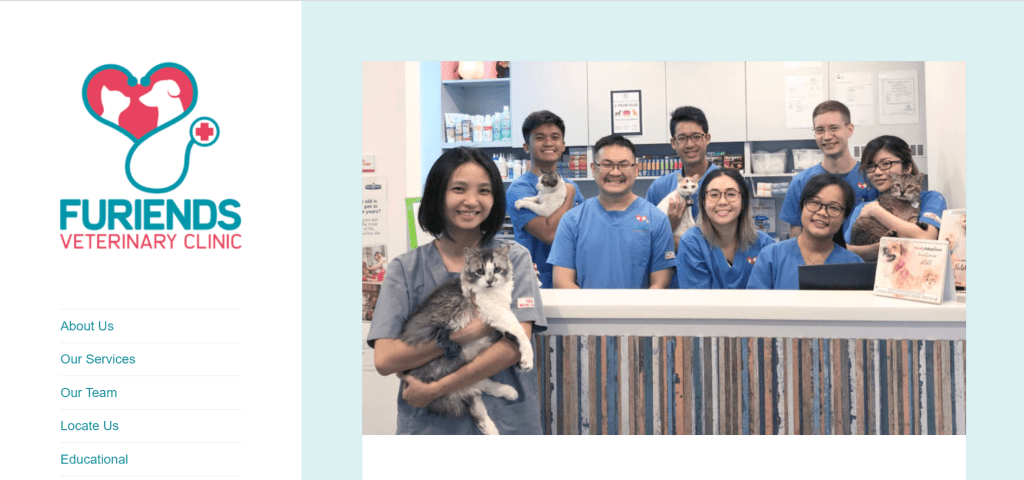 This vet clinic's team has a set of core values that says it all – camaraderie, affection, respect and excellence.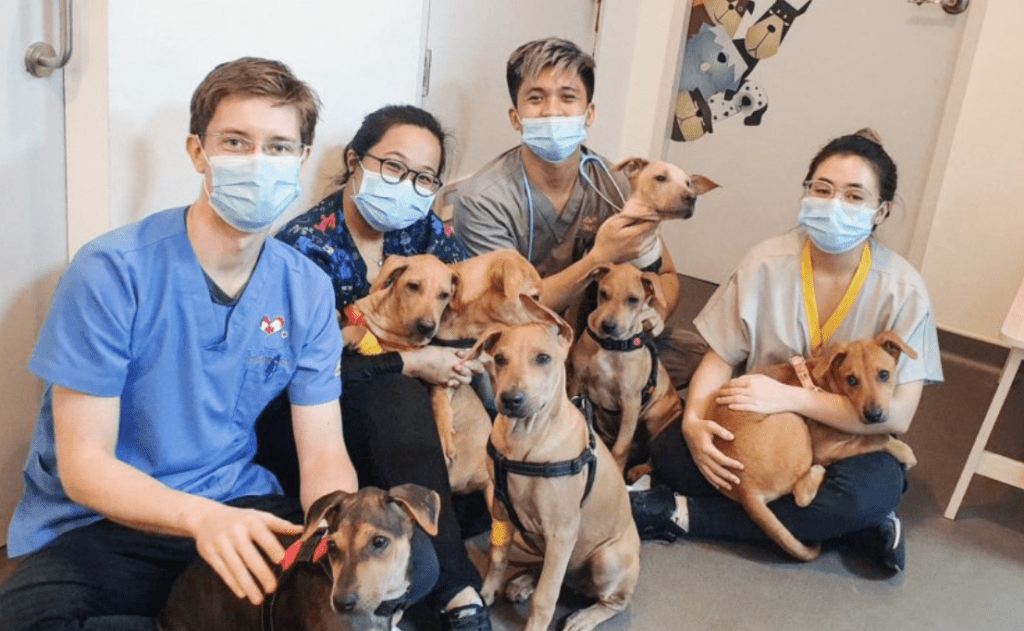 With their variety of medical services, here you can be assured that your furry friend will be in good hands given their strong commitment to providing the best experience for all the animals that come through their doors
6. Oasis Vet Clinic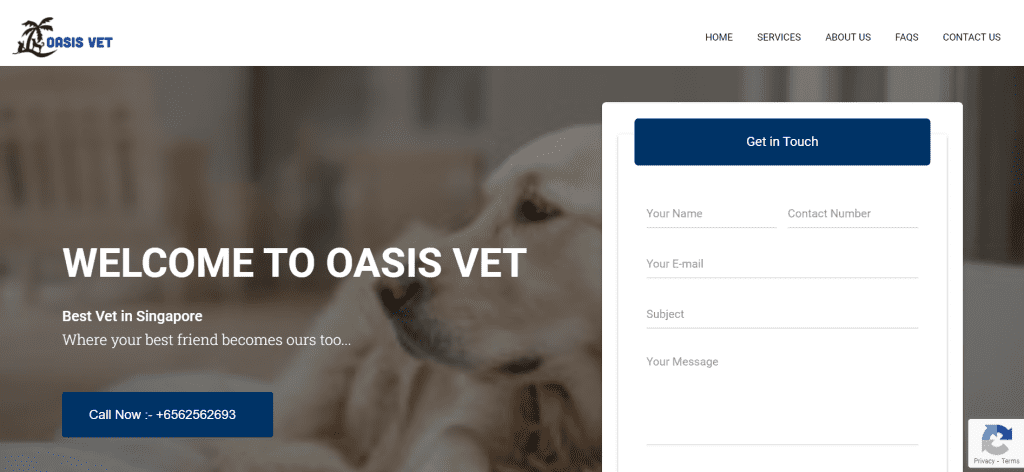 This vet clinic places the needs of patients first, which means that you can expect an effort to maximize well-being and offer the best possible results for your pet.

With its certified cat-friendly facilities, here you won't have to worry about whether or not your feline friend will be adequately given attention and treatments that best fit.
7. Genesis Veterinary Clinic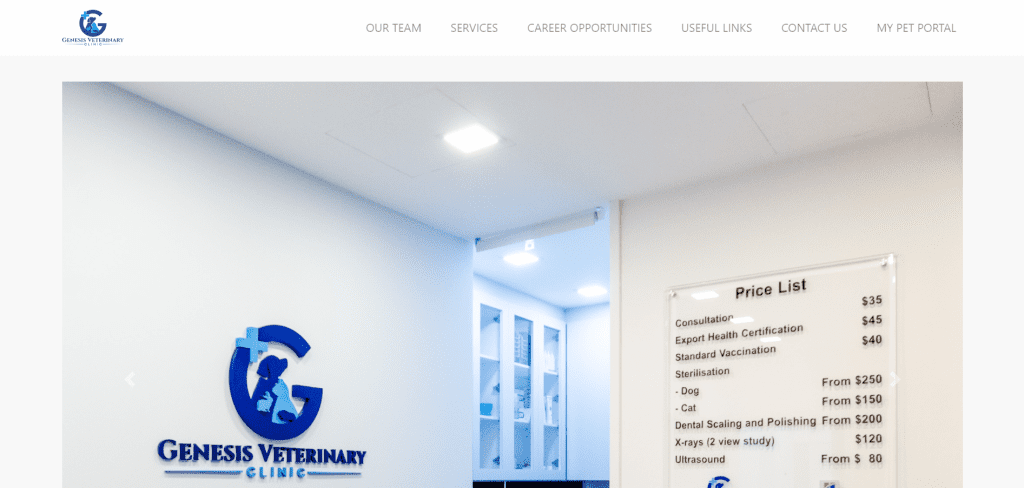 This vet clinic offers a comprehensive range of services that make it a one-stop solution for all your pet's medical needs, from consultations to hospitalization.
With their online portal, you can easily book and manage appointments at your convenience. Their location within the northern heartlands also makes them ideal for pet owners living further away from central Singapore.
8. Hillside Veterinary Surgery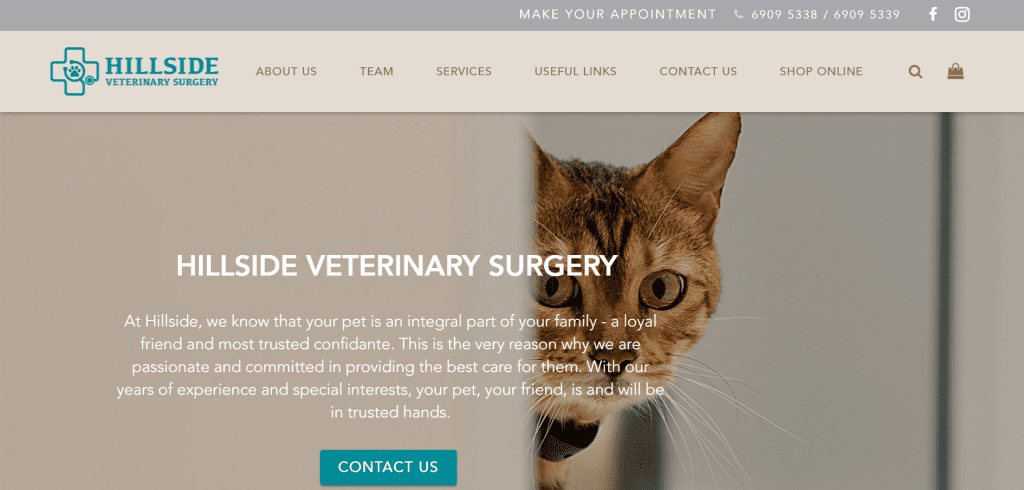 This vet clinic offers both routine services as well as less mainstream management of medical issues such as acupuncture.
With its extensive facilities, pets requiring hospitalization will receive maximum comfort with the provision of separate wards for cats and dogs.
Their offered telemedicine options involving partnering specialists also means that you can get access to more expertise conveniently.
9. Town Vets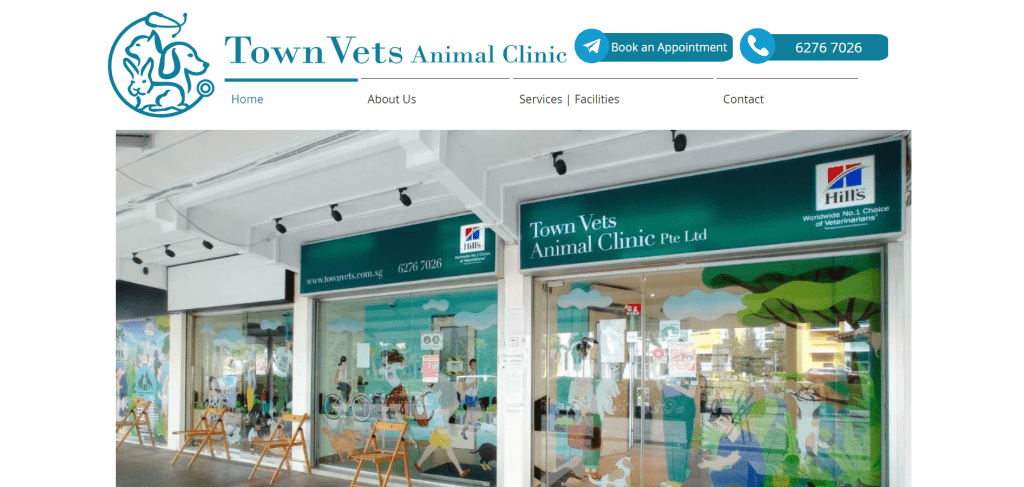 This vet clinic's extensive array of services includes lab tests, microchipping, surgery, and even exotic grooming alongside consultations so you can give your pet a fresh look while providing for its needs all under one roof.
With their team of internationally trained vets, here you can be assured that your pet will be given quality treatment.
10. Jireh Veterinary Clinic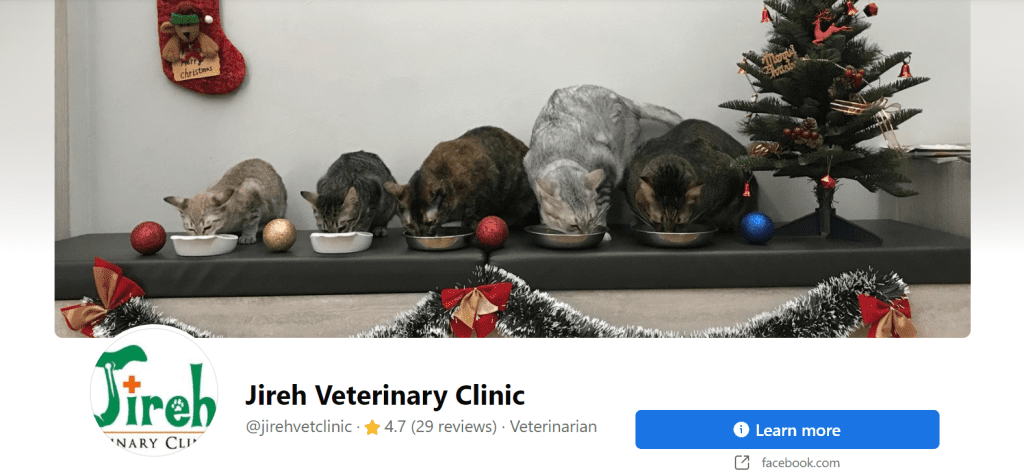 While consulting any medical professional always comes with the risk of exploitation given the asymmetry of information between you and the service provider, at this vet clinic you won't have to worry about that.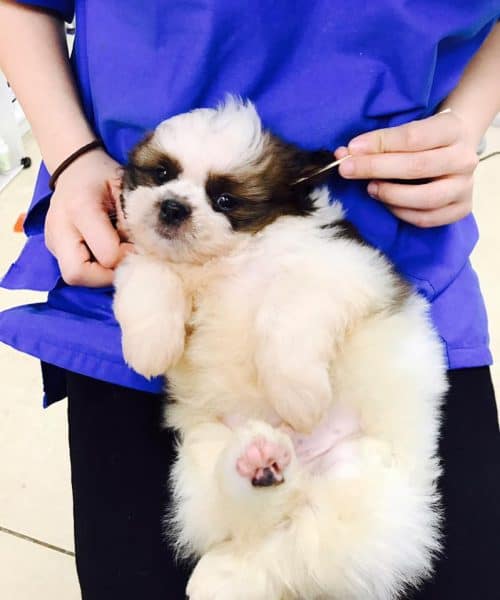 With treatments offered that are reasonably priced and a healthcare provider who is known to only offer what your pet needs, here you can be assured that your pet will be in good hands while not burning an unnecessary hole in your wallet.
11. Animal Infirmary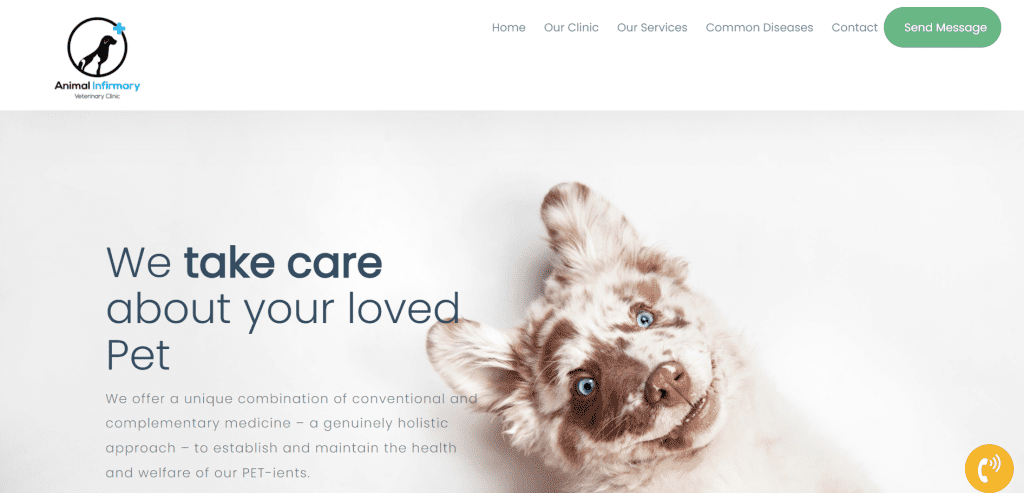 At this vet clinic, you will have access to professionals who are well-versed in common diseases found in cats and dogs so you won't have to worry about something being overlooked in your companion.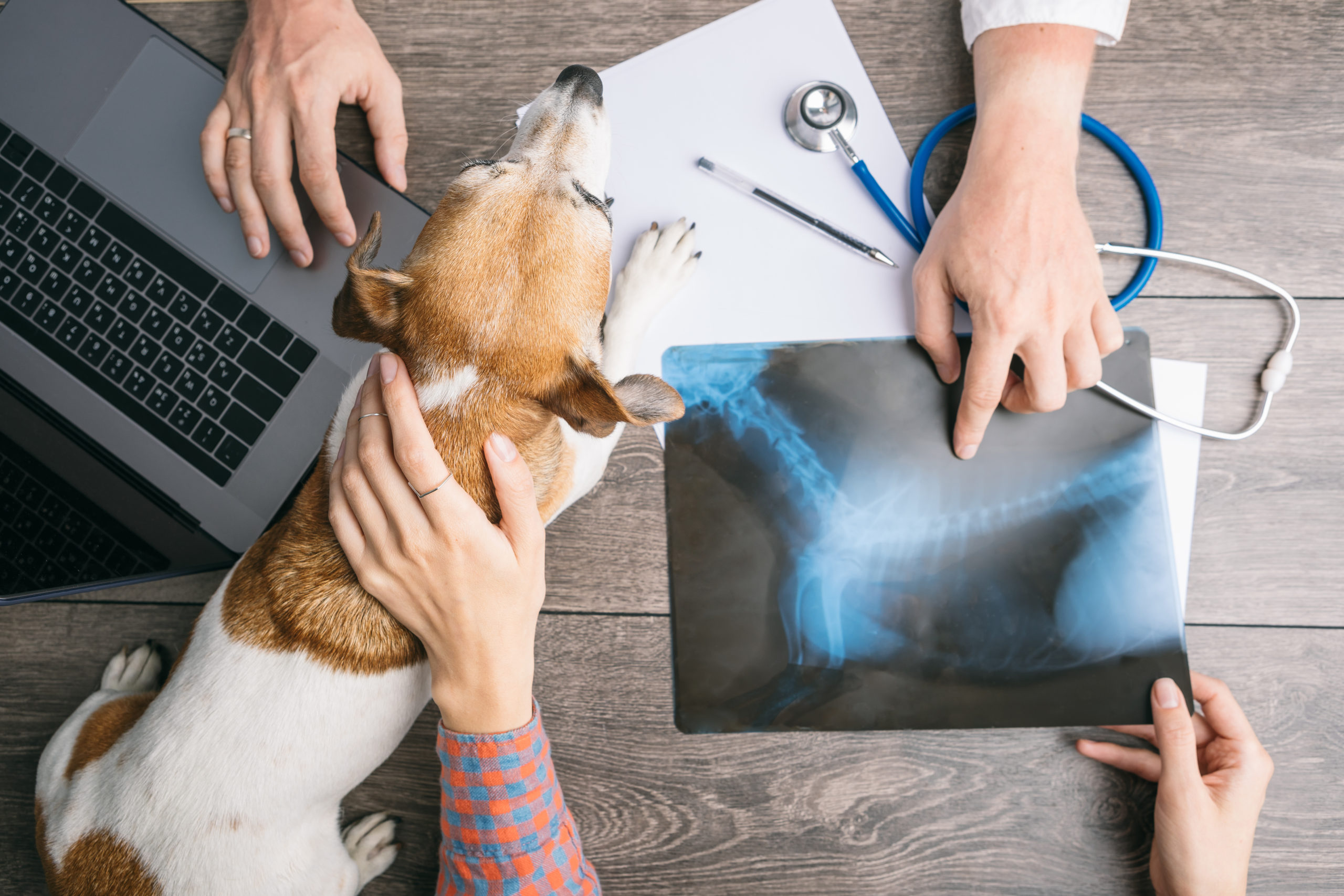 With this clinic's wide range of services that include but are not limited to thorough dental care and soft tissue surgeries, here you can probably find a solution to the most common conditions that might be ailing your pet.
12. Spring Veterinary Care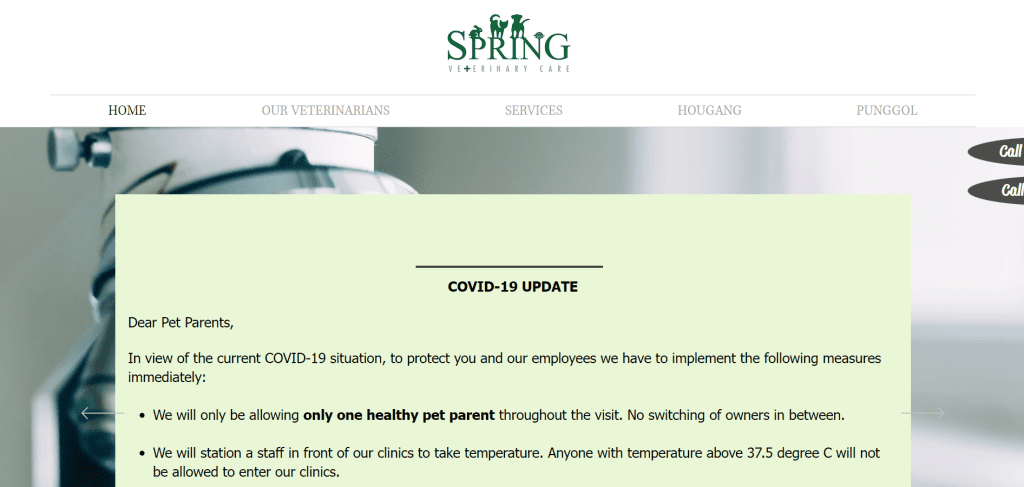 At this vet clinic, you can get the optimal ability to engage in varying forms of complementary medicinal practices for your pet.
While this clinic offers conventional diagnostic services and surgery procedures, it also offers TCM options that could help with a wide range of conditions such as arthritis and chronic skin ailments.
13. Vet Central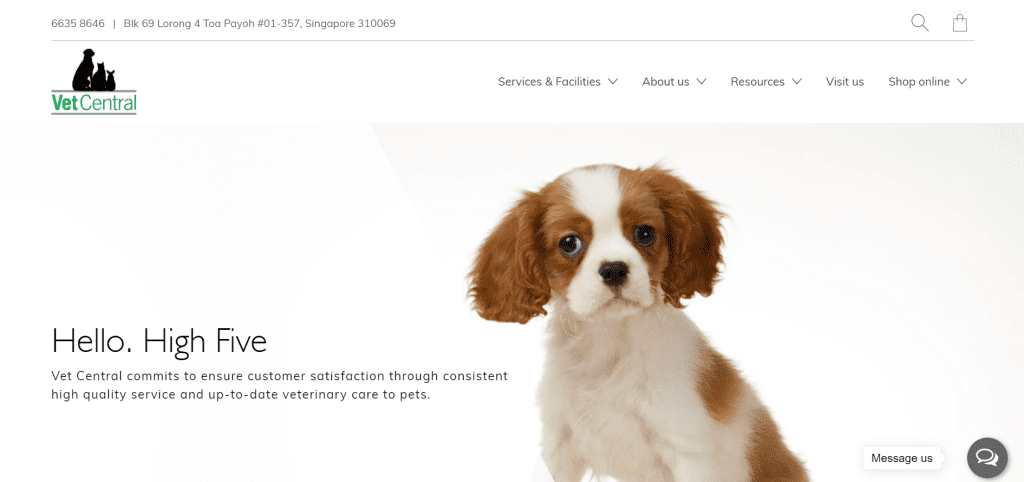 This vet clinic understands that you probably shouldn't only bring your pet for a check-up when there are obvious and major symptoms of illness. To that end, they offer wellness care services that include a comprehensive physical examination so that any issues can be spotted early.
With their provision of senior care for older pets, this clinic can truly offer meaningful assistance in caring for your pet every step of the way.
14. Brighton Vet Care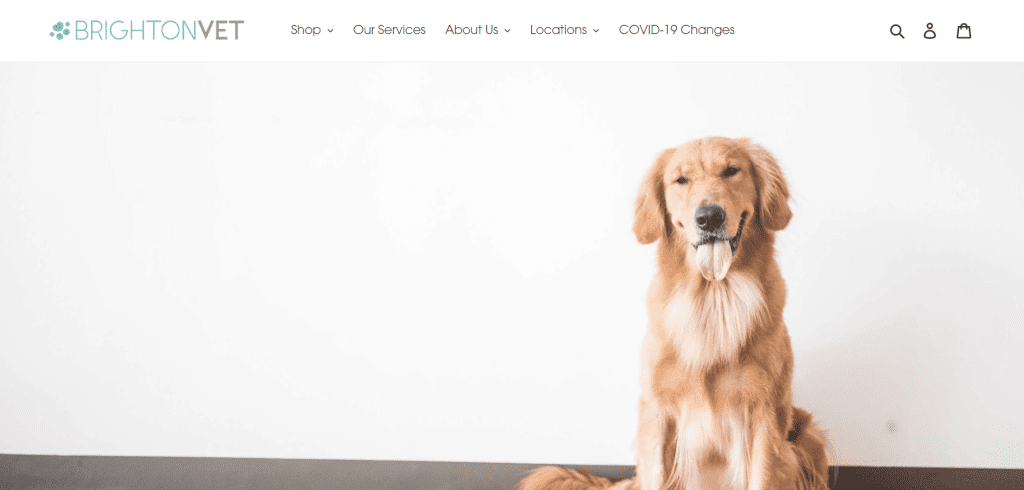 This vet clinic's team of specialists are committed to being the most caring and trusted healthcare providers for pets, with an aim to offer the same kind of diligence that they would to their own furry friends.
With each member's extensive training, it's likely that they easily fit the standards they hold themselves to, warranting your confidence.
15. Monster Pet Vet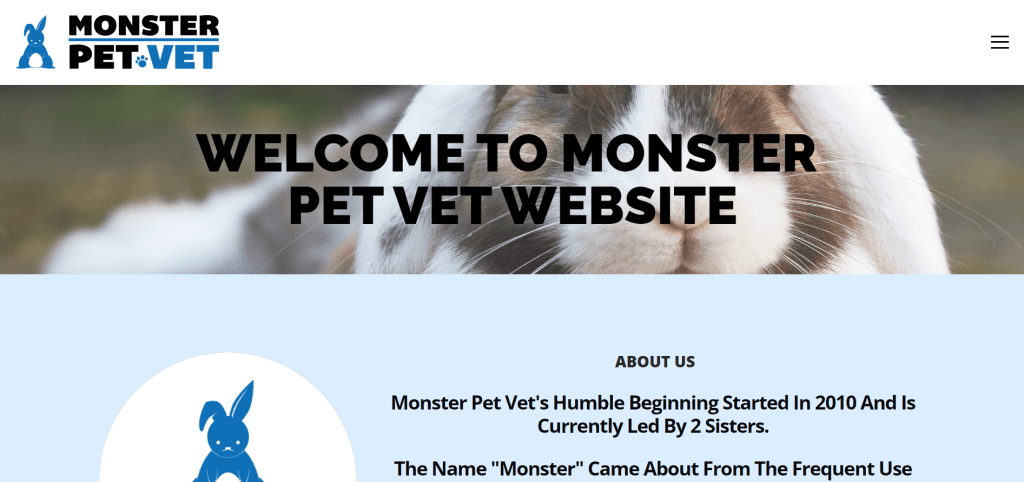 At this vet clinic, you can get an array of treatment options ranging from more general services such as comprehensive physical examinations and prescription diets to more specialized treatment such as basic orthopaedic surgery and blood transfusions.
While many clinics tend to focus on larger animals, this clinic has services that also cater to smaller pets.
16. West Coast Vetcare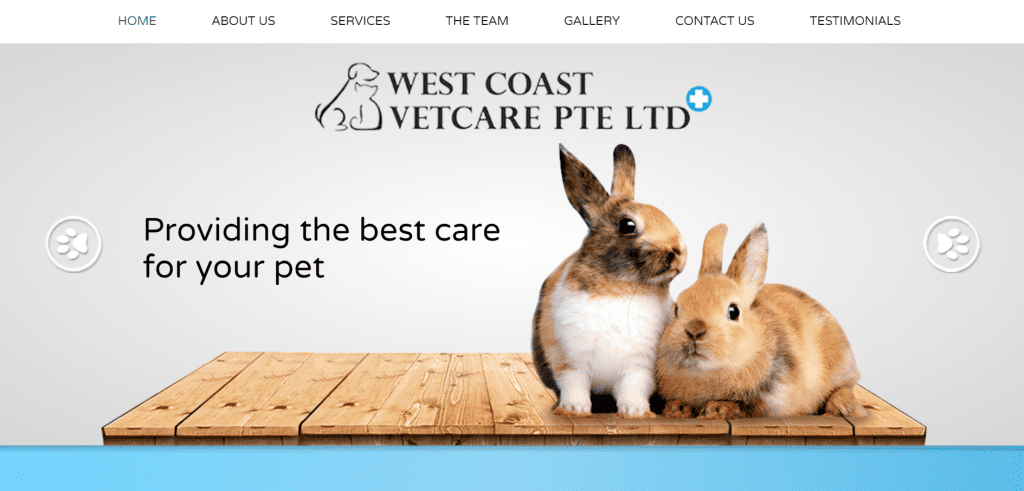 If you're worried about varying possible ailments that might be bothering your pet, this vet clinic is the perfect option given its extensive array of in-house facilities that allow for a wide range of diagnostic tests.

Beyond routine treatment options, this clinic also uniquely offers physiotherapy and rehabilitation options to bring your pet closer to an independent life.
17. Landon Veterinary Specialists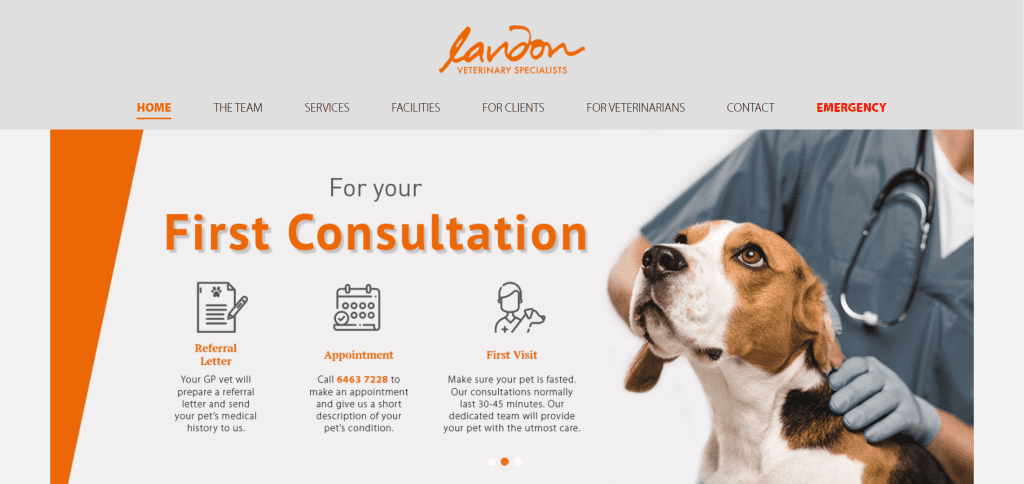 Beyond the routine healthcare services that most vets offer, at this clinic, you can get access to more complicated procedures that your pet may be in need of such as cardiovascular surgery.
At the same time, this clinic also recognizes that emergencies don't come planned and thus offers a separate 24-hour emergency clinic so you always have someone to turn to at any hour.
18. Vets for Pets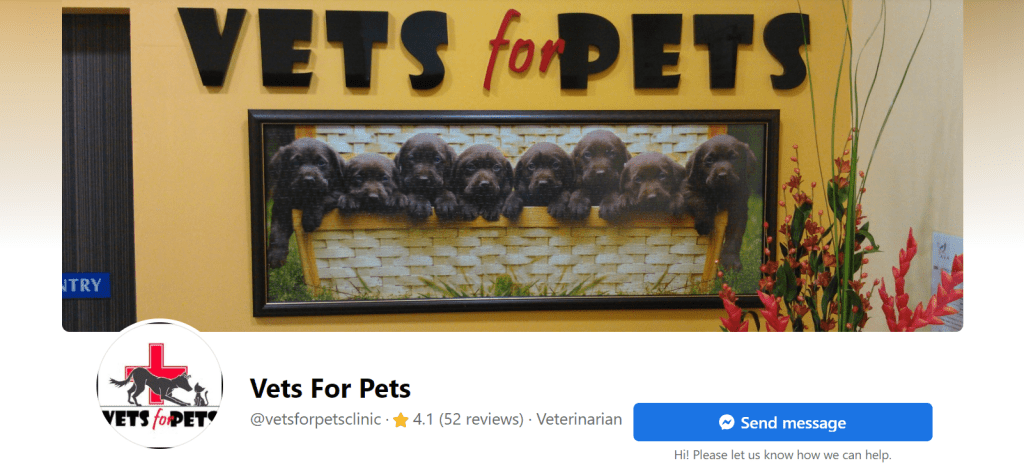 At this vet clinic, you can get access to animal healthcare experts who are reputed for their obvious care and compassion shown towards their patients.
This assurance should give you the confidence to allow your pet's well-being to be placed in their hands without fear. With their reasonably priced services, deciding to pick them really shouldn't be much of an internal debate.
19. Animal World Veterinary Clinic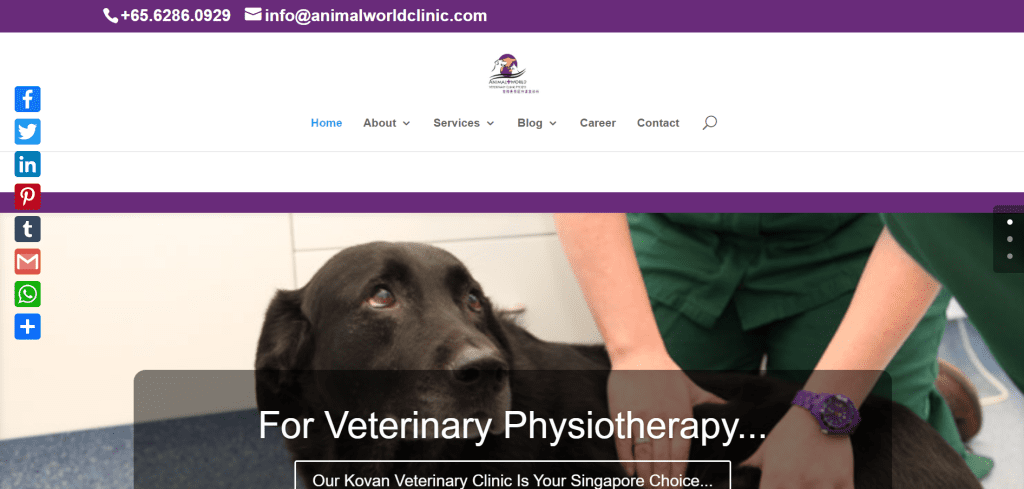 This vet clinic offers less common main healthcare services that include physiotherapy and Traditional Veterinary Herbal Medicine therapy, alongside mainstream offerings such as sterilization and various types of surgery.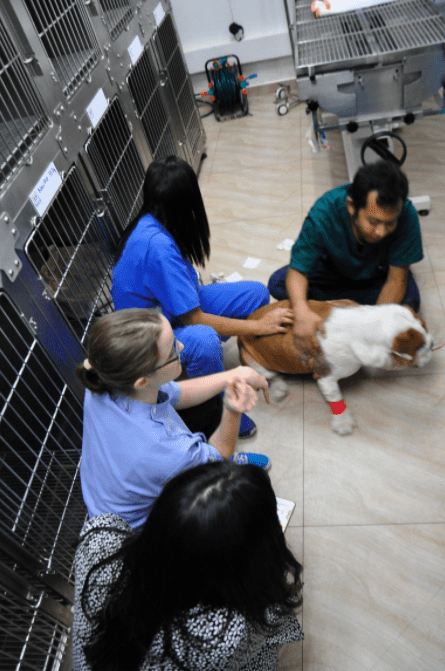 At the same time, in recognition of the fact that at some point all lives must end, this clinic also offers cremation services to help ease your time of distress.
20. Mount Pleasant Veterinary Group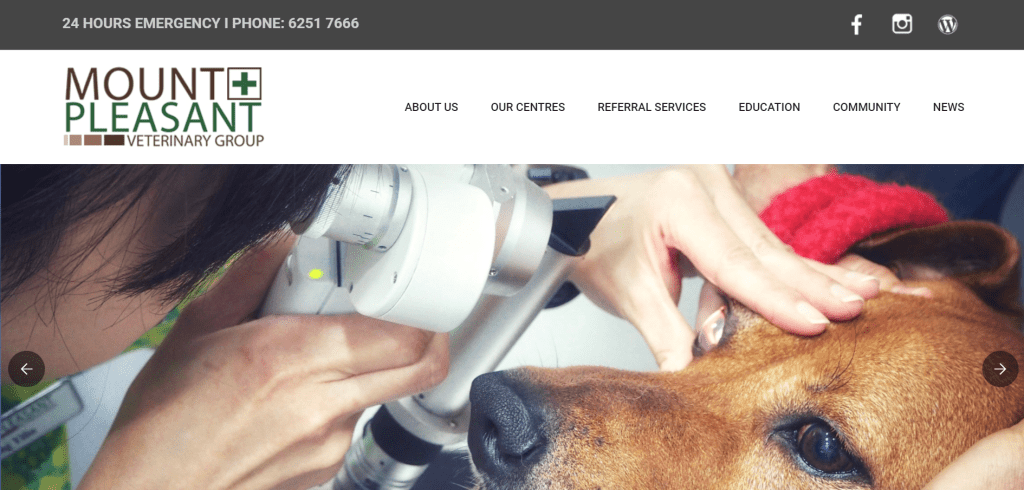 At this vet clinic, diagnosis could not be more efficient. With their advanced laboratory equipment that requires smaller samples and offers results as quickly as within minutes, here you can enjoy the peace of mind that comes with knowing how your pet is in real-time.

With equally advanced surgical equipment, you can truly be assured that here your pet will be given the most advanced medical care possible.
Conclusion
Do you have any reviews and comments to share regarding our choices for the best vets in Singapore?
While SBO is committed to supporting our local businesses, we welcome any feedback and anonymous sharing regarding your experience with vets in Singapore.
We hope that this guide will be useful in helping you to make an informed decision when it comes to finding the best vets in Singapore.
Featured Image by Karsten Winegeart on Unsplash
Explore More Content