10 Best Speech Therapist in Singapore to Speak Up [2023]
Take the first step to transforming the way you talk with these 10 best speech therapist in Singapore and be the talk of the town!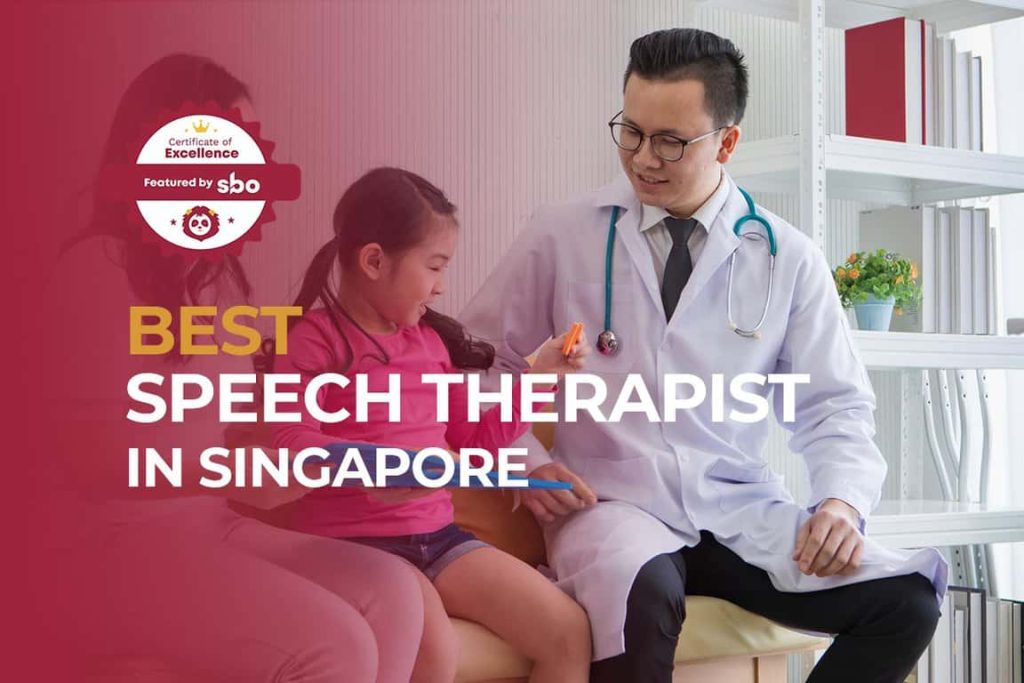 A speech therapist holds a meaningful and rewarding career forged through effort and grit.
While many of us take speech for granted, some children and adults find it hard to do the same. Speech therapists work to help these people who struggle with communication by assessing and finding solutions to help. Some examples of individuals who may seek a speech therapist include those who:
Have communication disorders like aphasia and cognitive communication disorders caused by an underlying ailment
Have vocal issues like articulation disorders
Have trouble eating or drinking
Have hearing impairment
Need help with correcting your speech, or know a loved one who requires this assistance? Take your pick from the 10 best speech therapist in Singapore to fix your problems now!
1. Amazing Speech Therapy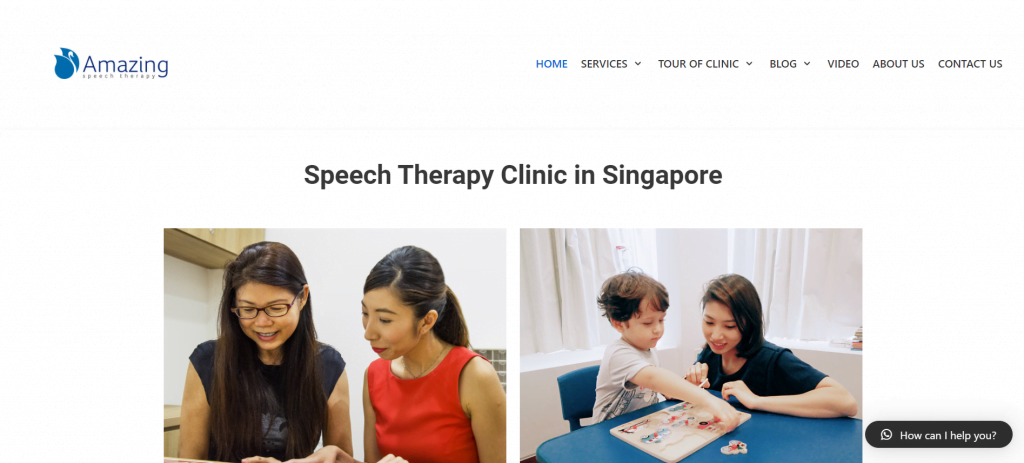 Amazing Speech Therapy's story began in 2016 from founder Beatrice Teo's simple ambition.
It seeks to emerge from conventional speech therapy limits, armed with a vision to innovate new possibilities for those with communication and swallowing troubles. Today, with a team of talented speech therapists, it offers diagnosis and treatment for these areas of difficulties:
Speech
Language
Voice
Swallowing
If you find it inconvenient to head down to its office, you can also opt for tailored therapy sessions in the comforts of your home. It also has a telecommunication form of therapy via its digital platform, Telehope.sg.
2. Behaviour Intervention Centre for Children (BICC)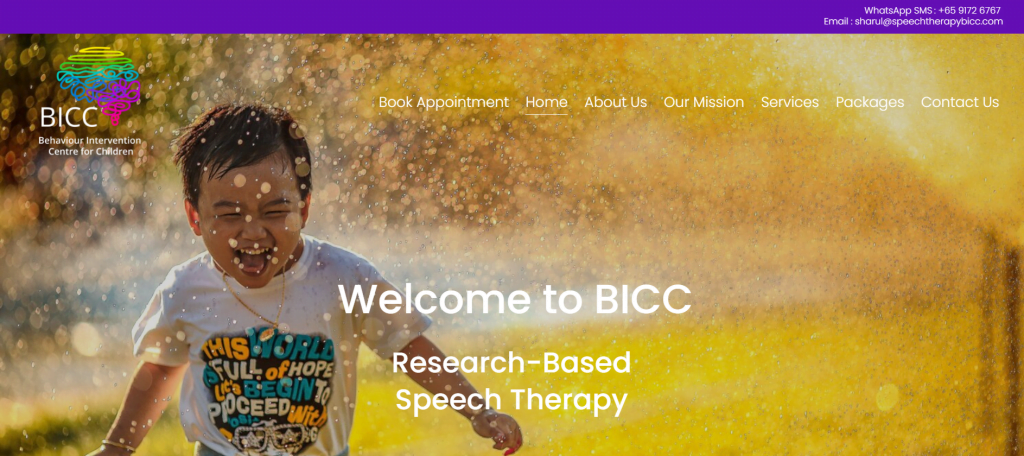 BICC has over 20 years of experience helping children with speech and language developmental disorders and literacy difficulties.
It uses research-based speech therapy, or specifically, Analysis of Verbal Behaviour to carry out its treatment programmes. It constantly seeks research openings related to intervention methods that are effective and offers outreach consultation services for families and preschools as well.
Treatment forms include assessment, consultation and therapy. It involves treating selected parts of the language system with these techniques:
Phonetic and phonemic awareness
Metalinguistic approaches
Triggering speech creation
Parents can choose from 2 packages for a more cost-effective solution to address their child's needs.
3. Speech Bubbles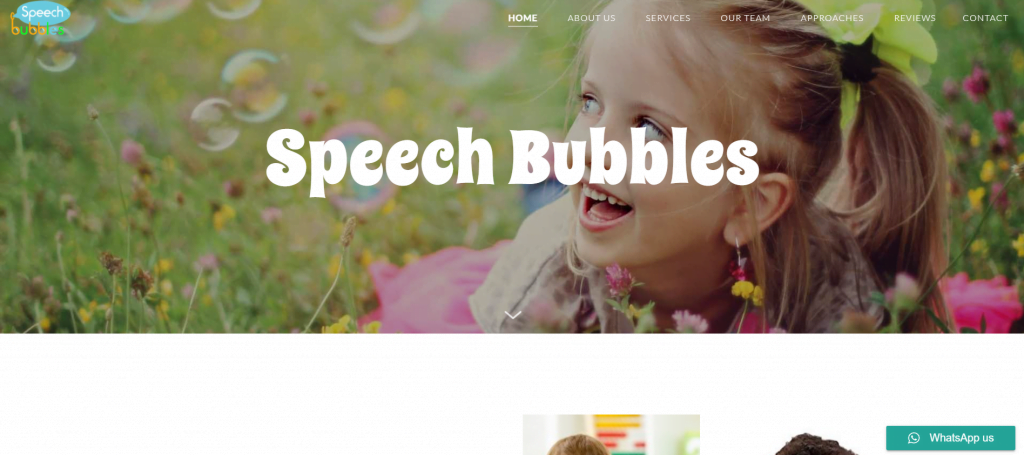 Speech Bubbles is a private speech therapy service for kids and juniors who have speech and language troubles.
They firmly trust in a well-rounded, practical and spirited manner to therapy. All of their therapists are accredited and registered with the Allied Health Professions Council (AHPC).
Speech Bubbles helps those with:
Stuttering
Language delay
Dyslexia
Social communication issues
Global Developmental Delay
Autism
Speech difficulties
Dyspraxia
ADHD
Specific Language Impairment
Poor phonological cognisance
Therapists employ a number of different treatment methods to retain your child's interest and to reach their full potential.
4. The Learning Umbrella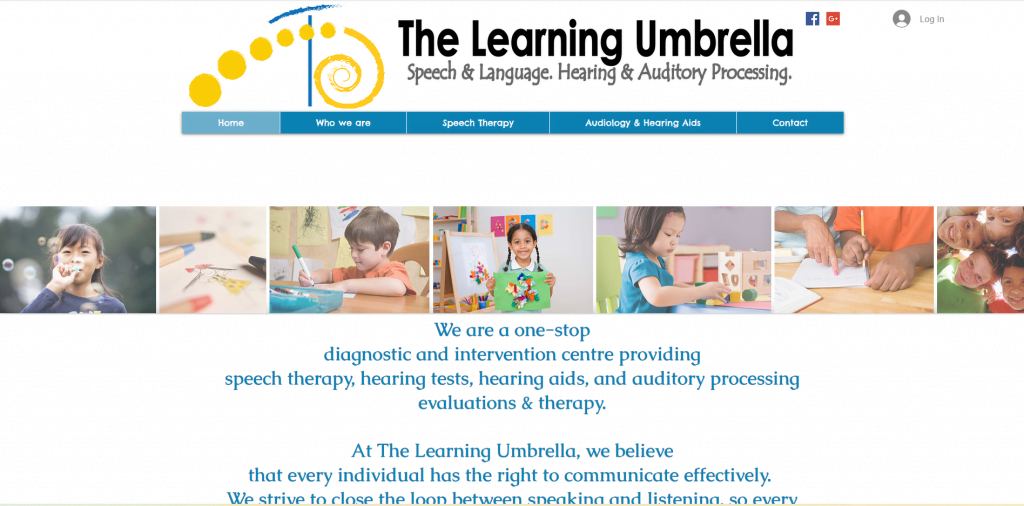 The Learning Umbrella is an all-in-one diagnostic and intervention facility that provides:
Speech therapy
Hearing tests
Hearing aids
Auditory processing evaluations and therapy
They believe that every unique person has the right to communicate effectively and experience the wonders of communication. The centre is led by a skilled Speech-language therapist/Audiologist who has 16 years of firsthand experience.
Therapy sessions are centred around activities under the guise of fun games to engage the children!
5. Total Communication Therapy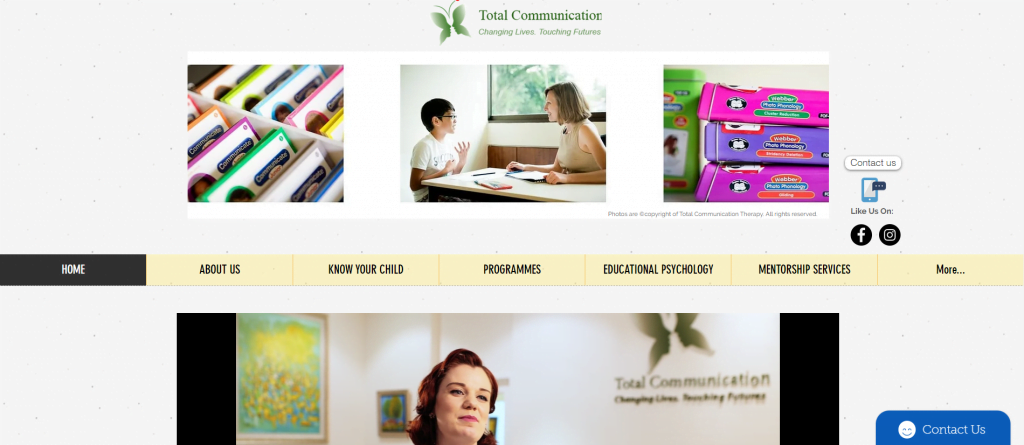 Total Communication Therapy is no greenhorn, having started out 15 years ago.
The team at Total Communication Therapy is made of Speech-Language pathologists, occupational therapists, and educational therapists who hail from different countries' distinguished universities.
They are committed to helping your child develop in these areas while providing the best level of care:
Language
Communication
Motor skills
Adaptive skills
Socio-emotional development
Cognition
Academic performance
Driven by their beliefs and values, they continue to strive towards the nurturing of every special child's growth and development, unleashing their potential without limits.
6. AutismSTEP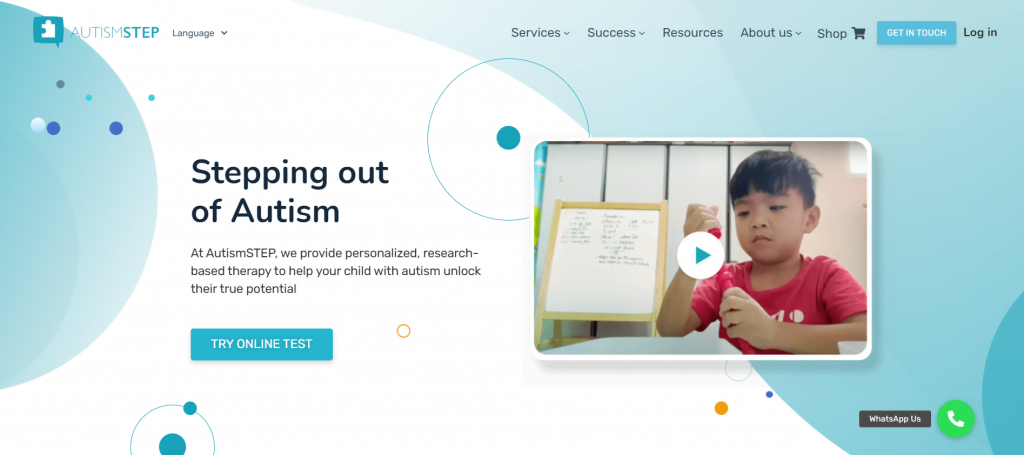 AutismSTEP is supported by a group of internationally licensed therapists who are fully equipped to bring about a lifetime of cultivation and betterment. They work closely by their core values:
Professionalism
Achievement oriented
Communicative
Emotionally involved
An AutismSTEP therapist has the relevant certification, experience, and goes through strict personality checks, tests and supervision. They have a number of services to help your child, which includes speech therapy, a school shadowing programme, vocational training and more.
7. The Speech Practice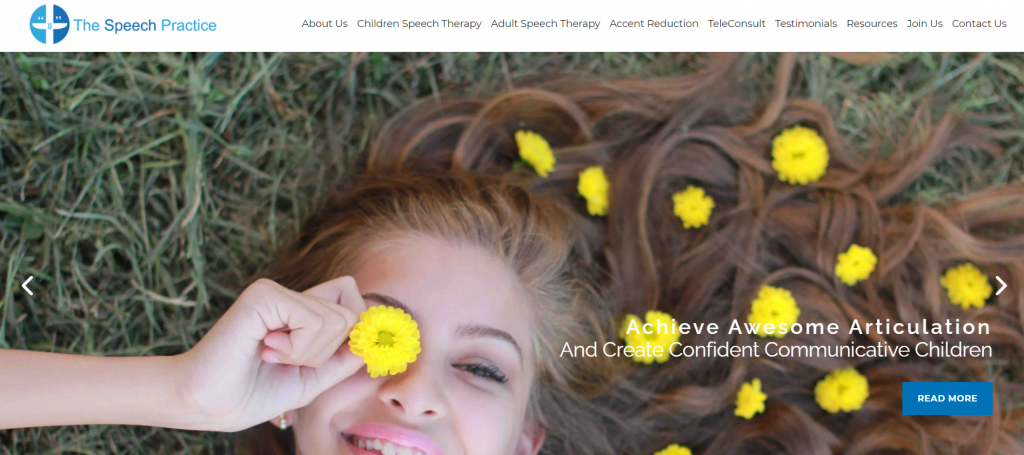 Sometimes, all you need is a close-knit and cosy group to provide the answers and help that you are looking for.
Run by 3 speech pathologists, The Speech Practice is a cosy clinic in an accessible part of Singapore that works closely with you to solve your needs. All 3 members of the team are accredited with a strong portfolio of education and working experience.
Here, you can sign up for adult or child speech therapy, and even opt to have your sessions conducted online. This allows you to continue receiving care in the safety and comforts of your own abode. It may even help you feel more relaxed and facilitate the therapy sessions better.
8. Happy Talk – Eva Loh Speech Therapy Practice
A fun-sized private practice, Happy Talk was established back in 2011 to accommodate the varying needs of children with communication challenges. It provides individual assessment therapy services for these children, as well as trains and empowers the adults with the necessary communication skills.
It is experienced in assisting children who have:
Autism
Cerebral palsy
Down syndrome
Speech or language difficulties
Cognitive or learning delay
Other complicated requirements
Founder Eva Loh has a wealth of experience and is fully accredited with the relevant institutions. She is also a pioneer in the field of Key Word Sign and Gesture that she uses to help others. She employs a variety of treatment methods with the sole aim of helping those who need it improve.
9. Leo Magan Speech Sanctuary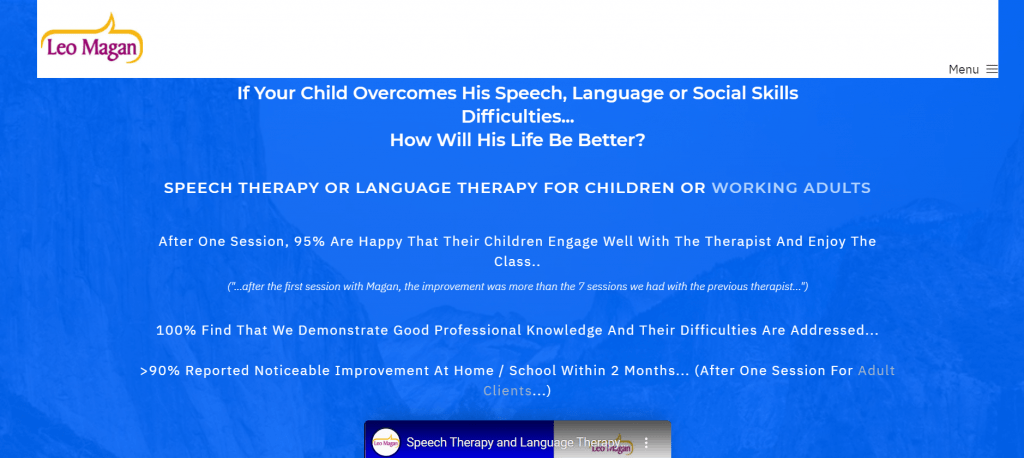 Leo Magan is run by a team of 2 who focuses on speech and language therapy for children and working adults. Equipped with 29 years of experience and has served over 1,500 customers, they are your prime choice for therapy.
Sessions are separated into individual and group options to boost your child's results, be it in speech, reading, language, oral or social skills. The programmes are also customised to their needs to attain the utmost results and progress.
You can even pick between Zoom or on-site therapy sessions, whichever suits you.
10. Psych Connect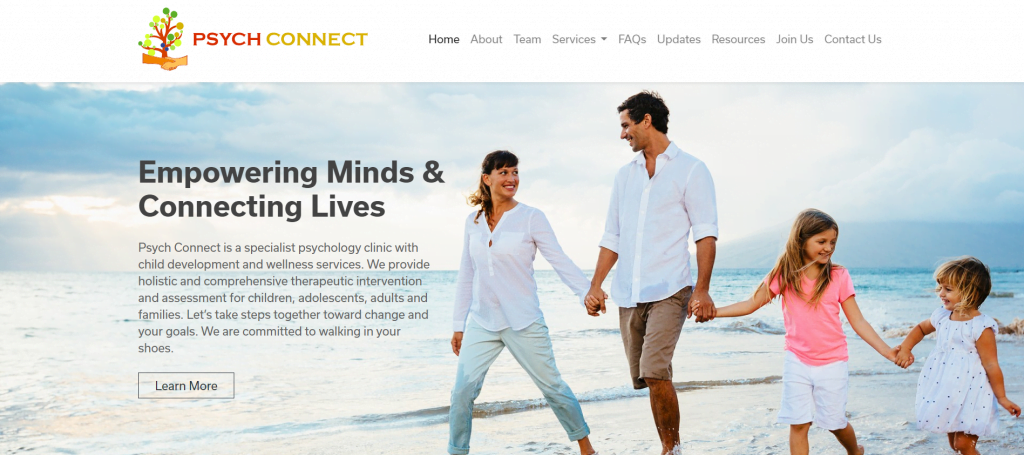 A specialist psychology clinic that offers child development and wellness solutions, Psych Connect has comprehensive and extensive therapeutic services for children, adults and families.
Here are the services it has:
Psychotherapy
Adult psychological assessment
Child and adolescent psychological assessments
Educational therapy
Occupational therapy
Speech and language therapy
Behaviour therapy
Clinical supervision
Partnering with educational institutions and communities
Corporate and employee assistance programme
The specialist team knows your struggles and worries. They use a whole-person method to develop therapies and assessment sequences to meet individual needs.
Conclusion
Do you have any reviews and comments to share regarding our choices for the best speech therapist in Singapore?
While SBO is committed to supporting our local businesses, we welcome any feedback and anonymous sharing regarding your experience with a speech therapist in Singapore.
We hope that this guide will be useful in helping you to make an informed decision when it comes to finding the best speech therapist in Singapore.
Explore More Content