10 Best Vascular Surgeon in Singapore To Get Your Flow Back In Order [2023]
Give your body the fix it deserves with the best vascular surgeon in Singapore!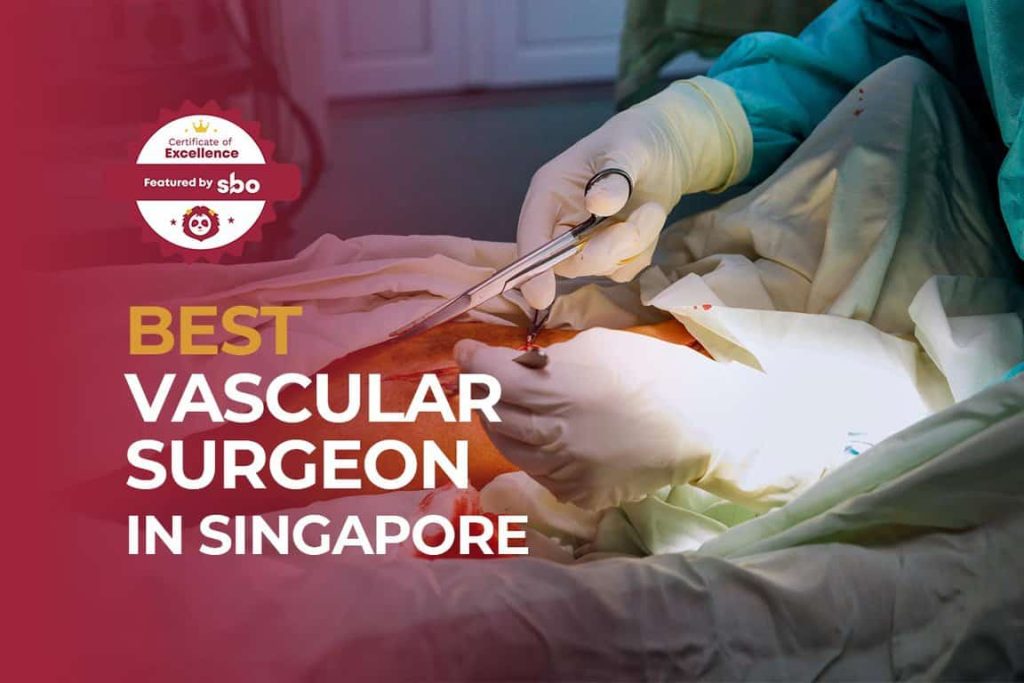 Vascular surgery is highly risky and when considered at all, often highly necessary. The last thing you want is to put your life in the hands of a someone who does not appreciate the cruciality of the situation.
To help you get the medical attention that you both need and deserve, here are the best vascular surgeon in Singapore!
1. Vascular & Interventional Centre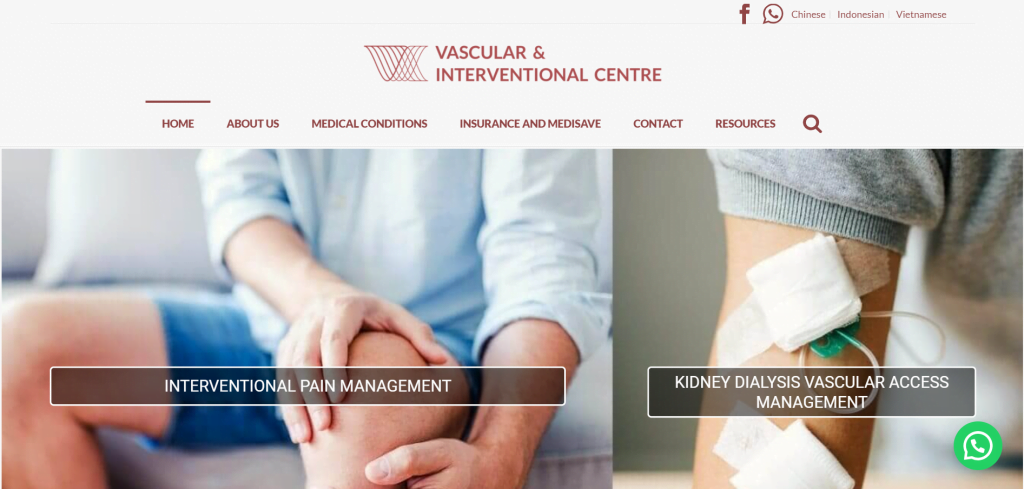 This vascular surgeon clinic focuses on providing holistic services, going beyond just addressing symptoms in isolation and ensuring that the roots of your condition are dealt with.
Beyond vascular treatments, the clinic also offers services in a wide range of other areas as a testimony to their extensive expertise.
2. The Harley Street Heart and Vascular Centre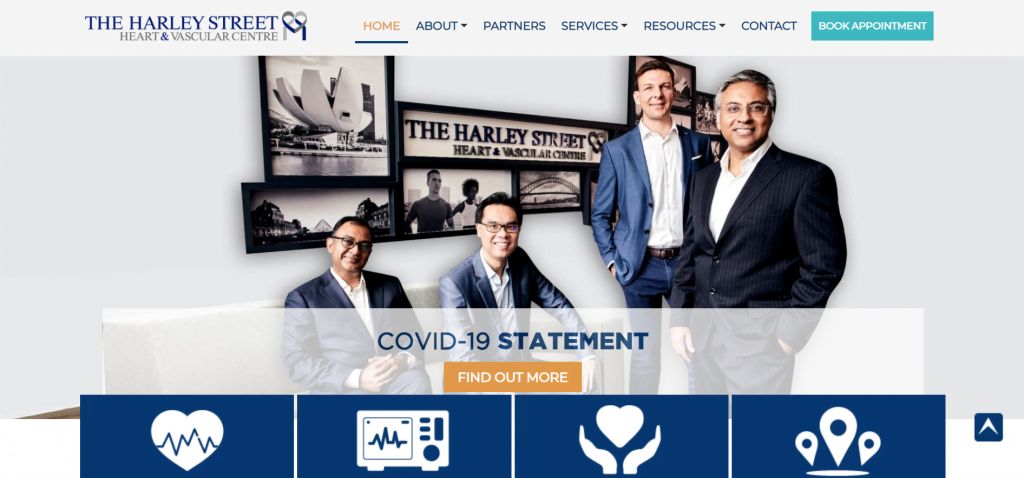 This vascular surgeon clinic gives you a good chance at getting your conditions accurately identified with their extensive array of in-house vascular assessments.
Recognizing that every person is different, their procedures are adapted to your specific issues so you get the exact treatment that is best suited to you.
3. Farrer Vascular Vein and Wound Centre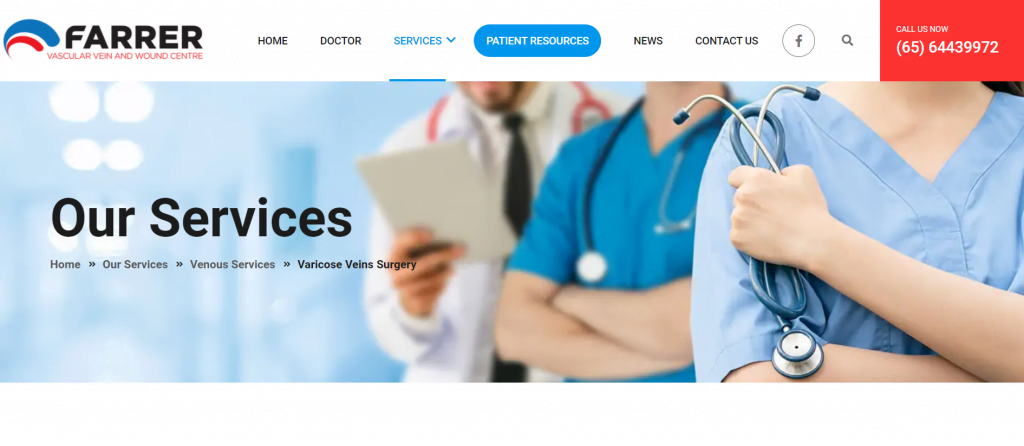 This clinic's vascular surgeon can definitely be relied upon to have great expertise on how best to deal with your condition, as showcased by the key role he played in the setting up and expansion of Vascular and Endovascular Services at Changi General Hospital.
His many published works in peer-reviewed journals are also proof of his knowledge and skill.
4. The Heart and Vascular Centre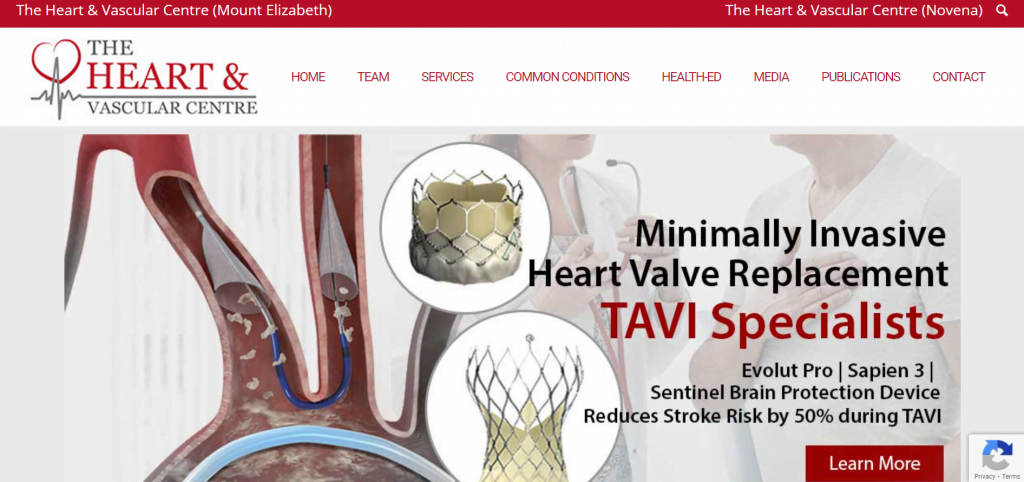 This clinic's vascular surgeons are highly experienced in treating many common vascular and heart conditions including coronary artery disease and heart valve disease.
With its team of highly accredited specialists, you can be assured that you will be in good hands.
5. Vein & General Surgery Clinic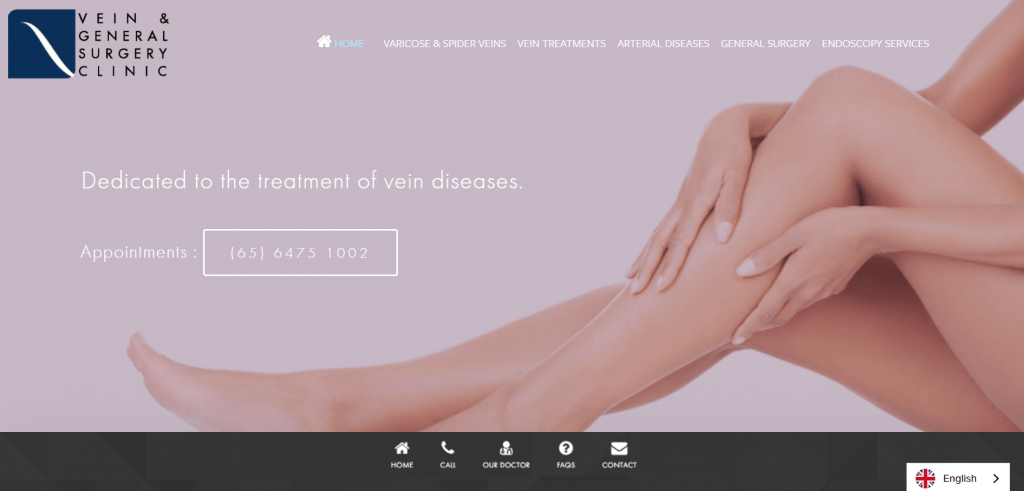 This vascular surgeon goes beyond treating life-threatening conditions to also offer aesthetic services as well such as the treatment of spider and varicose veins.
His unique patient-centered approach is aimed at giving you an in-depth understanding of your condition so that you can make the most informed decisions.
6. Nexus Surgical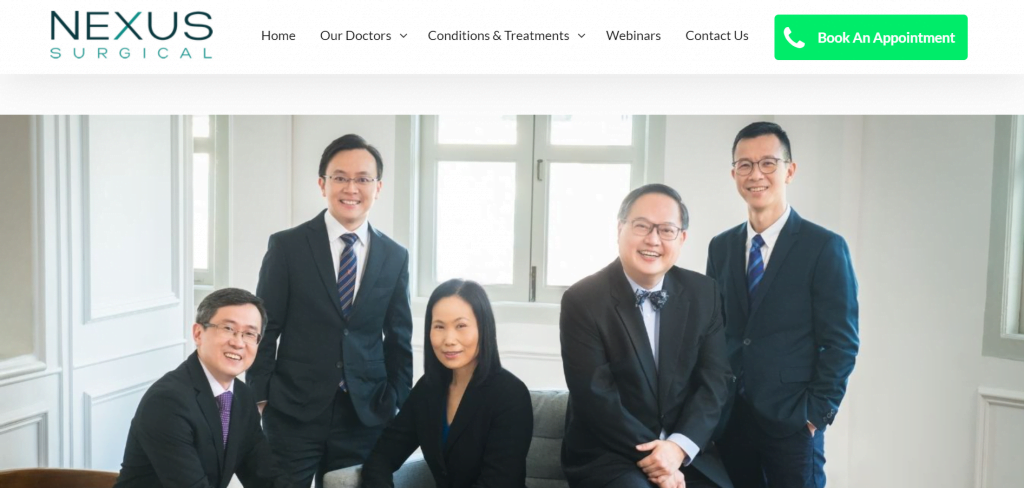 This clinic's vascular surgeons provide both aesthetic and medical treatments. Their procedures cover a wide variety of conditions ranging from spider veins to laparoscopic surgery for more serious issues such as resolving large liver cysts, and surgery for the facilitation of kidney dialysis.
7. Andrew Choong Vascular Surgery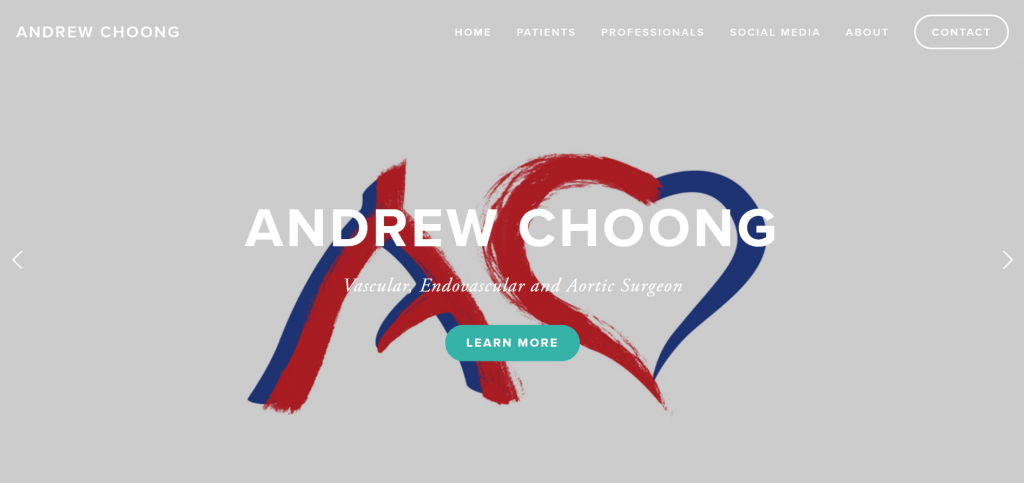 This vascular surgeon is highly knowledgeable in his field, as shown by his numerous awards including the HJ Windsor prize from the Royal College of Surgeons of England and the Professor William Burnett Research Fellowship from the University of Queensland.
This, combined with his dedication to putting your well-being first, makes him a first-rate choice for your vascular needs.
8. Asian Heart & Vascular Centre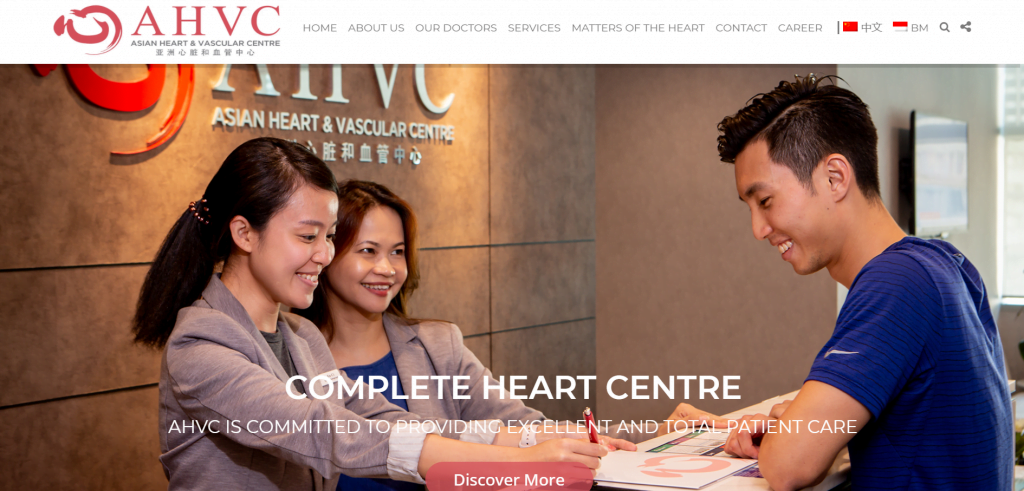 This clinic offers a comprehensive range of services including cardiac assessment, non­invasive diagnostic testing and invasive diagnostic and therapeutic procedures.
With its highly experienced and skilled in-house specialists and technicians, you can be assured that you will get thorough and reliable treatments for your condition.
9. The Vascular & General Surgery Centre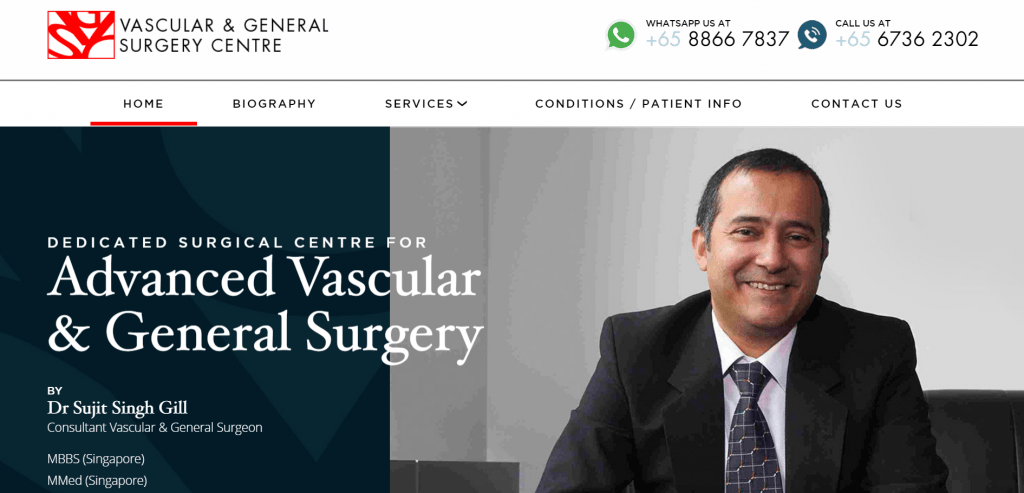 This vascular surgeon offers a wide range of technologically advanced procedures for numerous issues, with a focus on minimal invasiveness and optimal recovery.
Services also include endovenous techniques to deal with varicose veins and spider veins.
10. The Vein Clinic & Surgery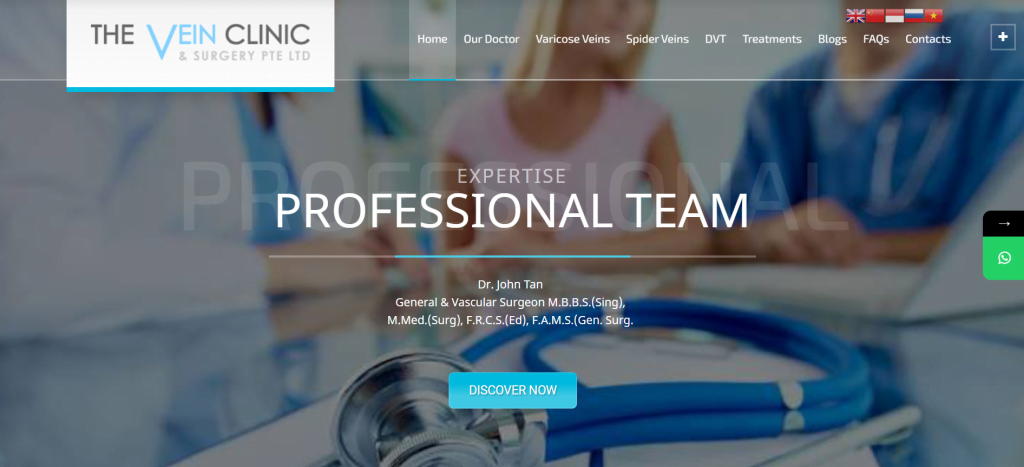 This vascular surgeon is an expert in vein and arterial surgery. His skill and extensive knowledge can be seen from his previous posts as Vice President of the Vascular Surgery Society of Singapore as well as Chief of Vascular Surgery and Director of Vascular Lab in Tan Tock Seng Hospital.
With the amount of trust that various notable institutions have placed in him, you can be assured that your trust will also be well-placed.
Conclusion
Do you have any reviews and comments to share regarding our choices for the best vascular surgeon in Singapore?
While SBO is committed to supporting our local businesses, we welcome any feedback and anonymous sharing regarding your experience with vascular surgeons in Singapore.
We hope that this guide will be useful in helping you to make an informed decision when it comes to finding the best vascular surgeon in Singapore.
Explore More Content