10 Best Respiratory Specialist In Singapore To Make Breathing A Breeze [2023]
Make breathing easy again with the best respiratory specialist in Singapore!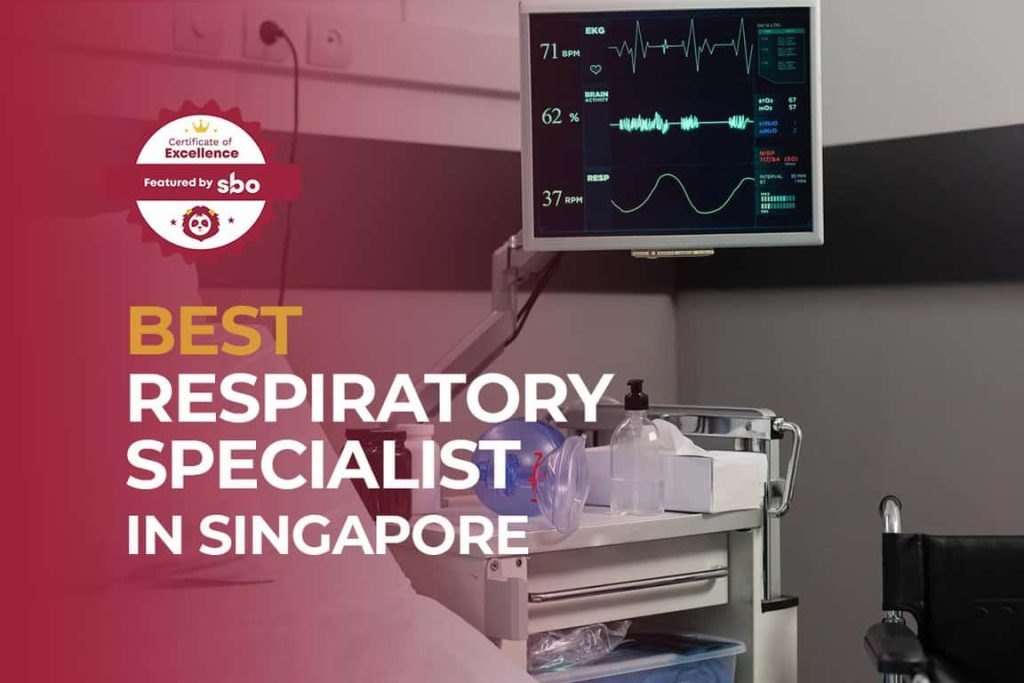 Facing breathing and other respiratory difficulties is no light matter. Given the urgency that often comes with respiratory concerns, the last thing you want to do is go on a wild-goose chase trying to track down a medical professional who can adequately address your issues in your time of need.
To make your road to recovery smoother, here is a list of the best respiratory specialist in Singapore!
1. Jane Yap Chest & Medical Clinic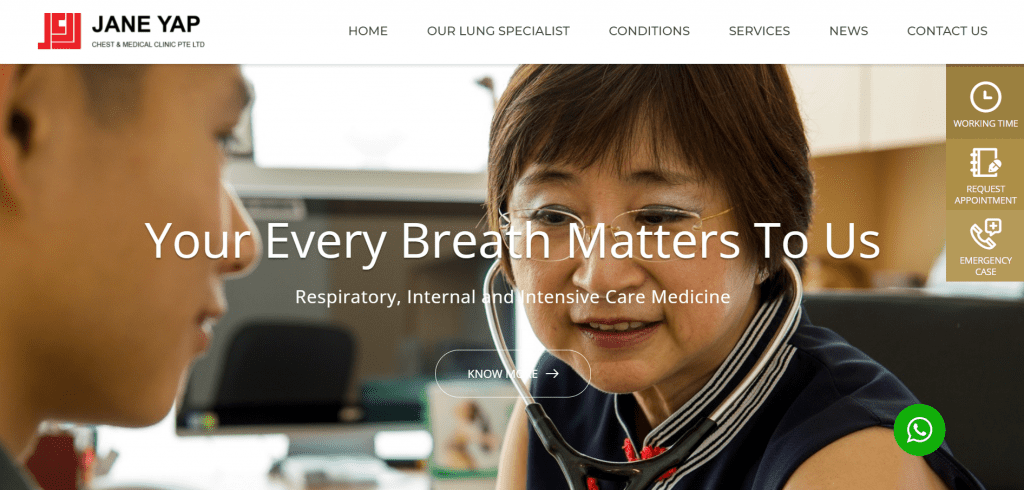 With nearly two decades of experience, this respiratory specialist can definitely be depended upon to show expertise in treating conditions, attention to detail, and patience in fully explaining the relevant ailments to her clients.
At this clinic, you can also be assured that the clinical laboratory services used will be thorough and not cost more than necessary.
2. The Respiratory Practice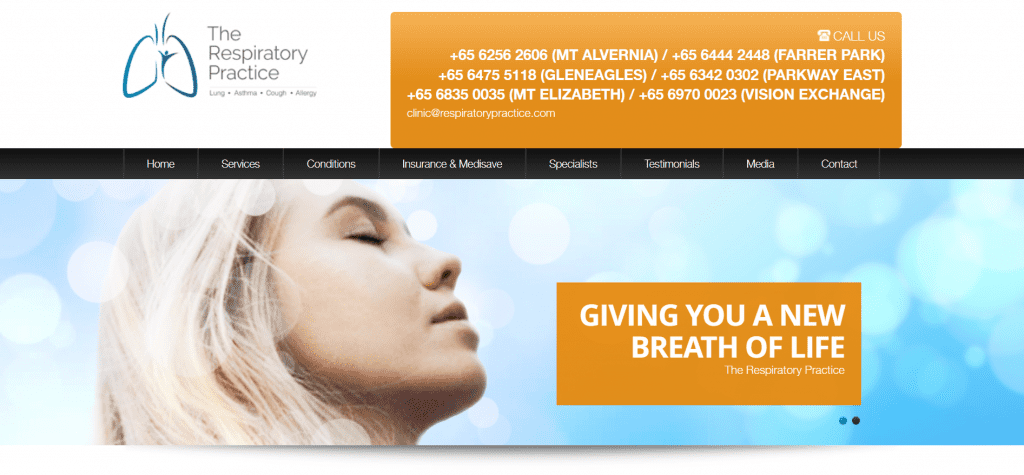 This respiratory specialist treats a wide array of conditions ranging from chronic coughs to obstructive sleep apnea and pneumonia.
At this practice, you can also access various services including a range of vaccinations as well as treatments such as long term oxygen therapy and the management of chronic lung infections, facilitated by their equipment that incorporates the latest technology.
3. Respiratory Medical Associates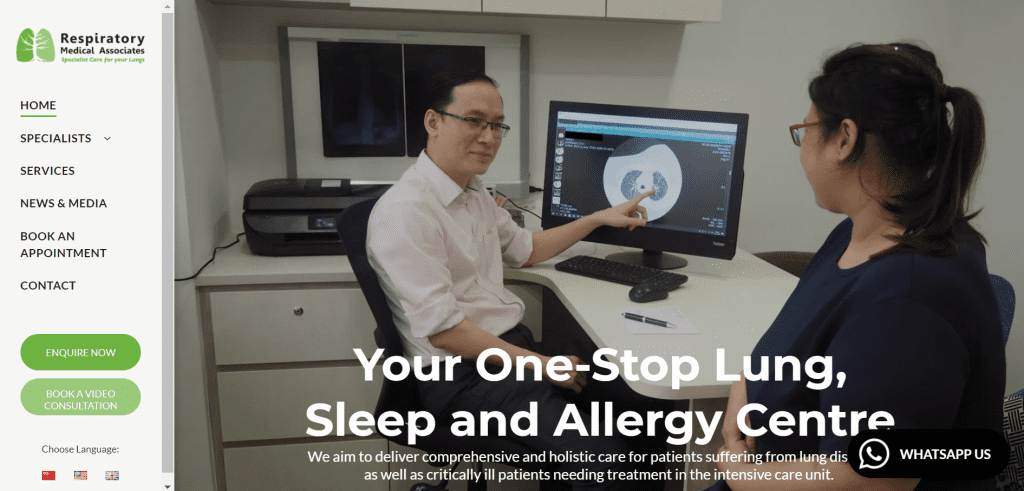 At this respiratory specialist centre, you can expect to have the proper attention required for your condition given their sizeable team of experienced professionals.
Beyond just treating common respiratory problems, the services here also deal with diverse issues such as smoking cessation management and the treatment of hives.
Best of all, you can book a video consultation and talk to an expert about your symptoms from the comfort of your own home!
4. Hui Kok Pheng Respiratory and Internal Medicine Clinic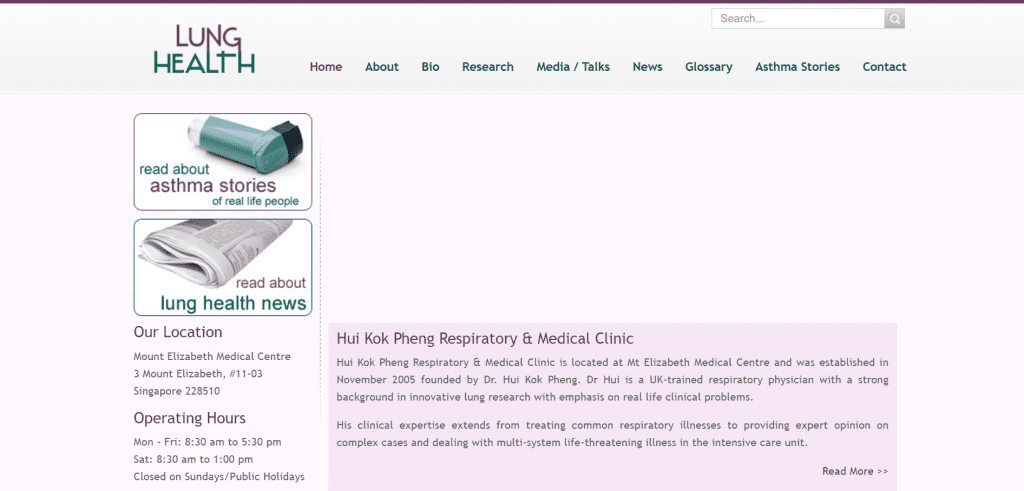 This specialist's background in innovative lung research and expertise in complex cases means that you will be in good hands regardless of whether you need help with textbook symptoms of common respiratory ailments or out-of-the-ordinary conditions.
With his attention to context and detail, you can rest assured that the treatments you receive will be best suited to your particular respiratory circumstances.
5. Yap Wee See Respiratory And Sleep Clinic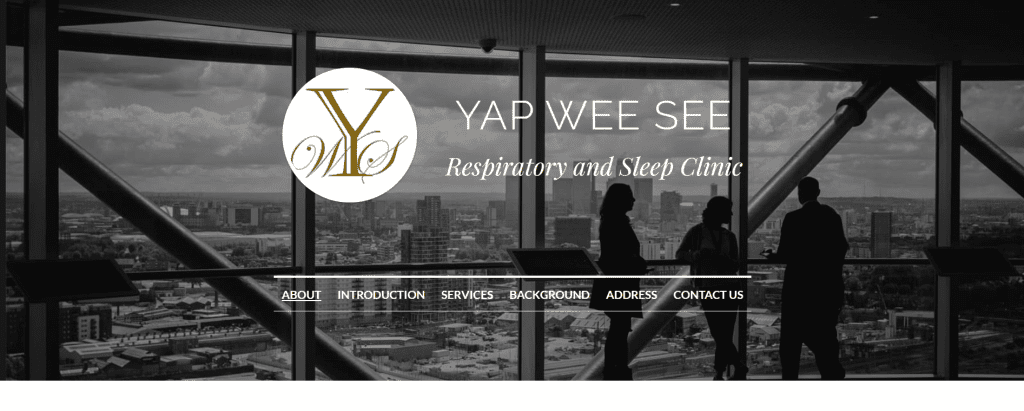 As testimony to his abilities, this respiratory specialist has held numerous prestigious posts and received awards including the Commendation Medal for his contributions to fighting SARS.
With his experience and expertise, you can rest assured that few conditions will be too much for him to handle and that he will be as thorough in his understanding and treatment of ailments as possible.
6. Lee Respiratory and Sleep Clinic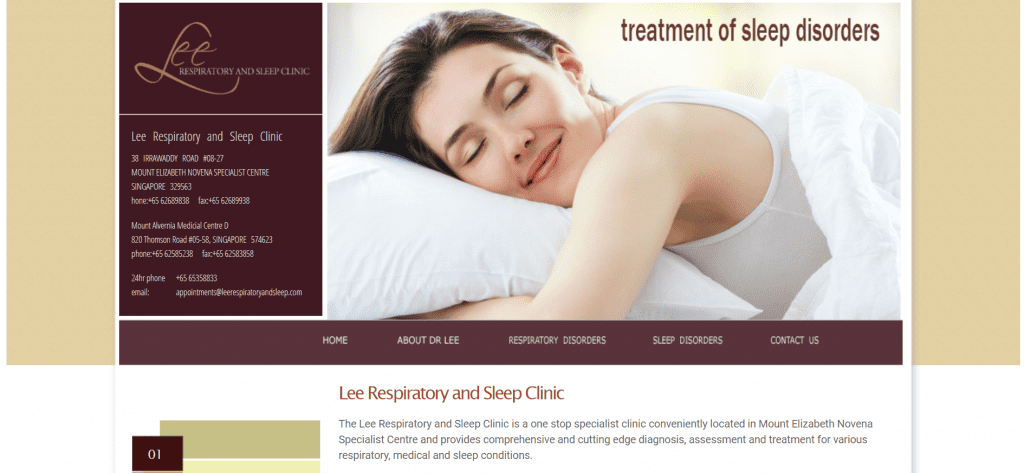 Beyond being highly competent in general respiratory care, this specialist is particularly knowledgeable in sleep disorders and managing them.
His expertise has international acknowledgement, as shown by the numerous invitations he has received to speak at major conferences including the World Congress of Sleep Apnea in Seoul in 2009. With sleep being such an essential part of our well-being, this specialist's importance cannot be understated.
7. Petrina Wong Clinic for Children Respiratory and Sleep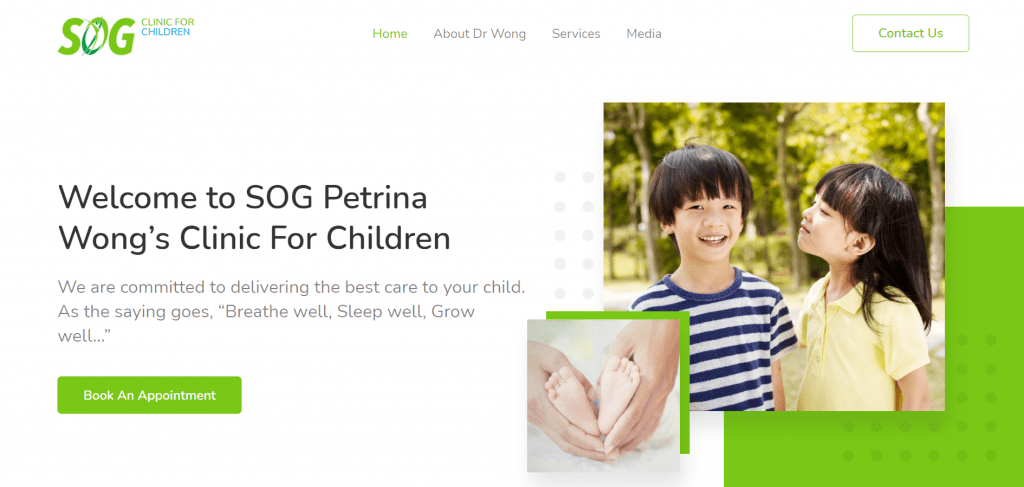 Medical issues become all the more urgent with the fragility of children and the gap in being able to understand what their exact condition is given the limitations of their ability to express themselves.
With the unique requirements of child medical care, this specialist's expertise in childhood respiratory and sleep conditions make her an excellent choice when you're dealing with problems affecting your little one.
8. Philip Eng Respiratory & Medical Clinic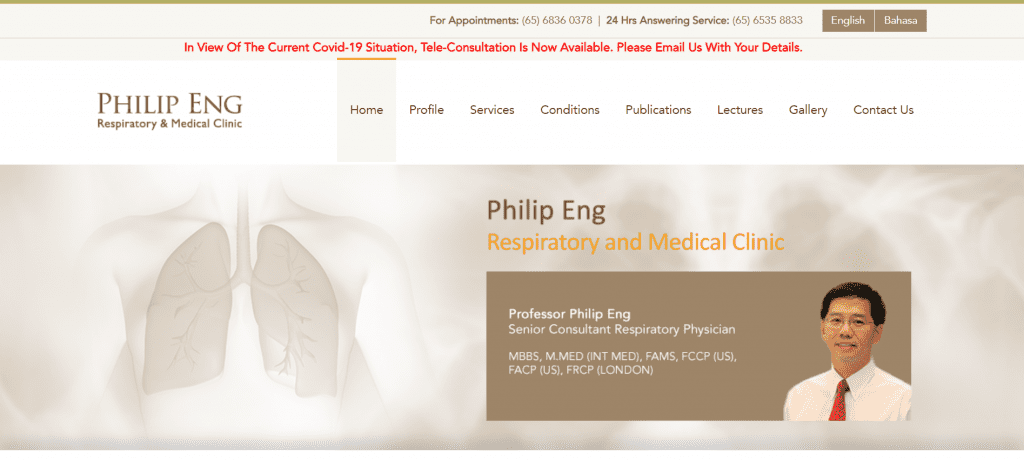 This specialist focuses on the evaluation and management of lung conditions and offers evidence-based treatment and patient care.
With a wide range of conditions being treated here which include coughs and wheezes as well as Acute Respiratory Distress Syndrome in the ICU, you can probably find the treatment you require with this medical professional.
9. Cough & Chest Specialist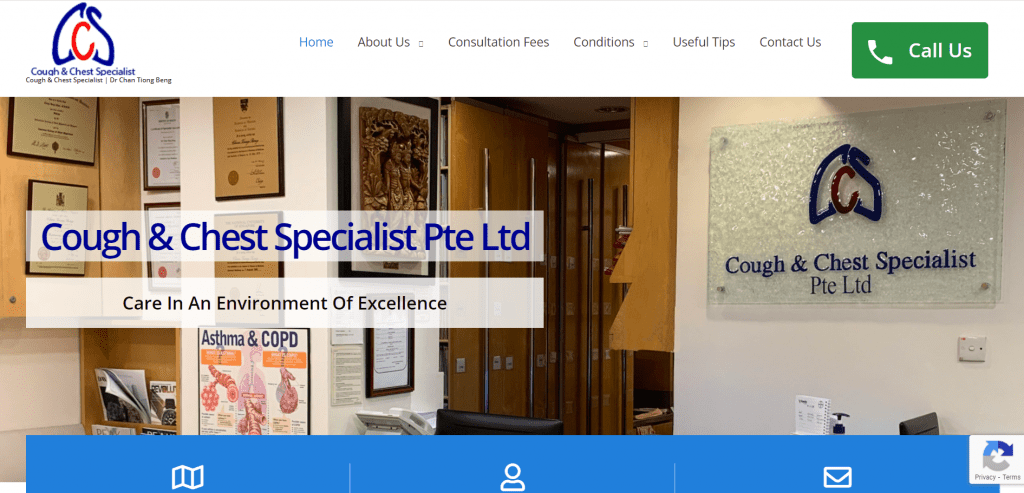 This respiratory specialist covers a wide array of issues and conditions including sleep apnea and pulmonary tuberculosis.
As seen from past patient reviews, with this specialist you can expect to be put at ease with his down-to-earth manner, while also receiving all the necessary options and treatments that work.
10. M K Tham Medical & Respiratory Clinic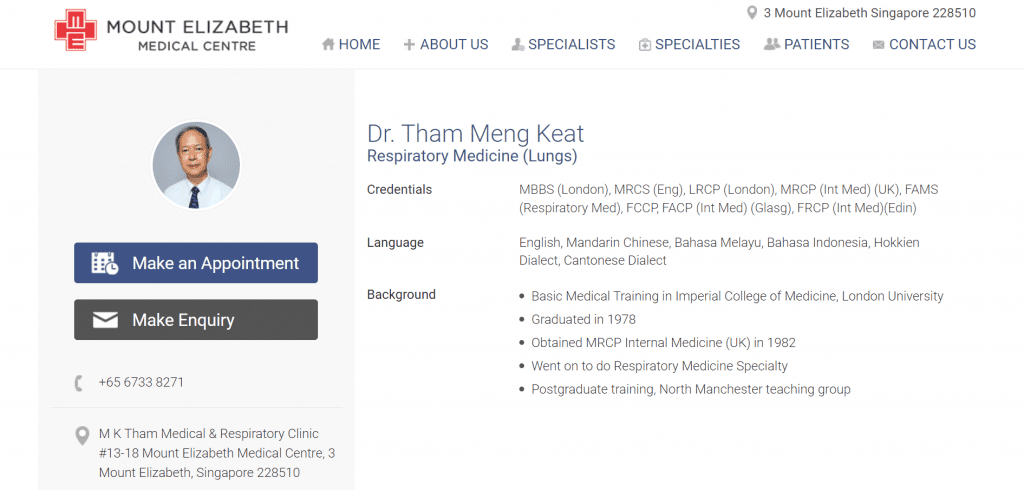 Like his peers, this respiratory specialist is well-equipped to identify and manage a diversity of conditions from more common issues like asthma to more serious problems like tuberculosis.
Coupled with his medical competence, this specialist's ability to converse in many languages makes him a natural choice for those caring for non-native English speakers so that they too can fully understand their respiratory issues and the treatment is applied.
Conclusion
Do you have any reviews and comments to share regarding our choices for the best respiratory specialist in Singapore?
While SBO is committed to supporting our local businesses, we welcome any feedback and anonymous sharing regarding your experience with respiratory specialists in Singapore.
We hope that this guide will be useful in helping you to make an informed decision when it comes to finding the best respiratory specialist in Singapore.
Explore More Content