11 Best Psychologist in Singapore For Mental Health Issues [2023]
Mental health is just as important as physical health. Treat them well with the best psychologists in Singapore!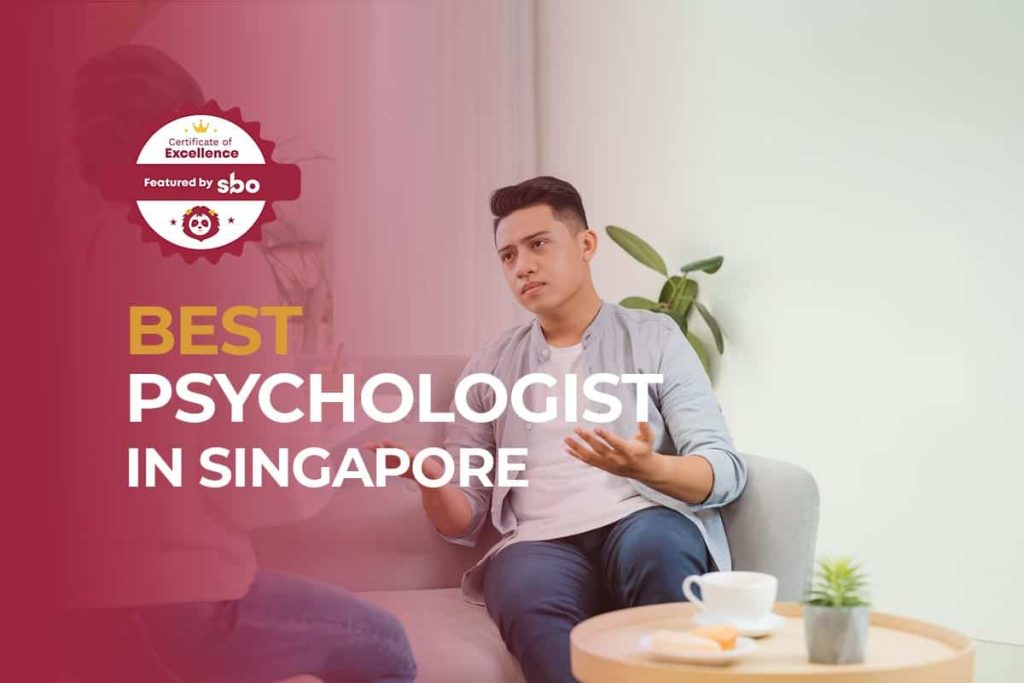 Contrary to traditional belief, psychologists aren't just for people who are mentally unsound. They are certified to provide normal people with advice, therapy or in simpler terms, a professional listening ear to your problems.
Thankfully, with the power of social media, mental health issues have been gaining traction online and more people have been speaking up about the negative stigmas against people with mental health problems.
If you're feeling overly pressured or depressed, don't keep your problems to yourselves or try to self-diagnose. Help is here, with this list of the best psychologist in Singapore that can provide you with a fresh, unbiased perspective on your issues and suitable ways to tackle them!
1. Annabelle Psychology
Annabelle Psychology has some of the most professional psychologists in Singapore, with their specialists accredited under reputable organisations locally and globally. This includes the Singapore Psychological Society, Ahpra Psychology Board, Australian Psychological Society and American Psychological Association.
Their clinic offers therapy services to mainly couples, adults, children and families. Partnering with other relevant healthcare professionals, they aim to provide holistic care to all their patients.
Aside from individual and group therapy, they are able to provide psychometric assessments, workshops and workplace programs at their clinic. What's more, they are also now on Discord, with a dedicated space for people to chat freely with their community!
2. Psych Connect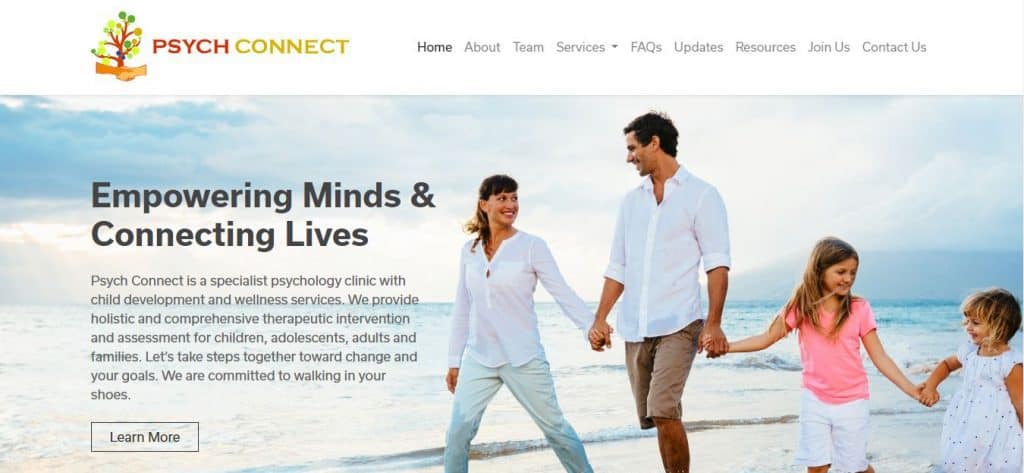 Psych Connect is a reputable specialist psychology clinic with a strong focus on adolescent development and wellness services.
Their multi-disciplinary strategy allows them to work closely with relevant institutions to provide full support for both children and families. Some of their affiliated partners include Allied Health Professions Council, Singapore Psychological Society, Australian Psychological Society, and more.
They also believe the importance of schools as a key player in a child's psychological behaviour. Hence, they also offer workshops for both parents and students with suitable therapy sessions that will assist them in handling negative emotions.
3. The Mind Collected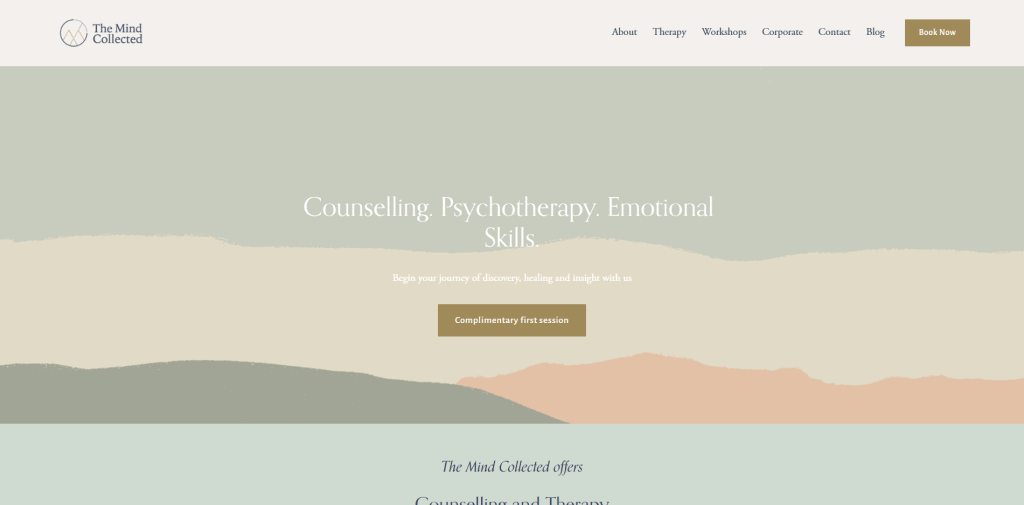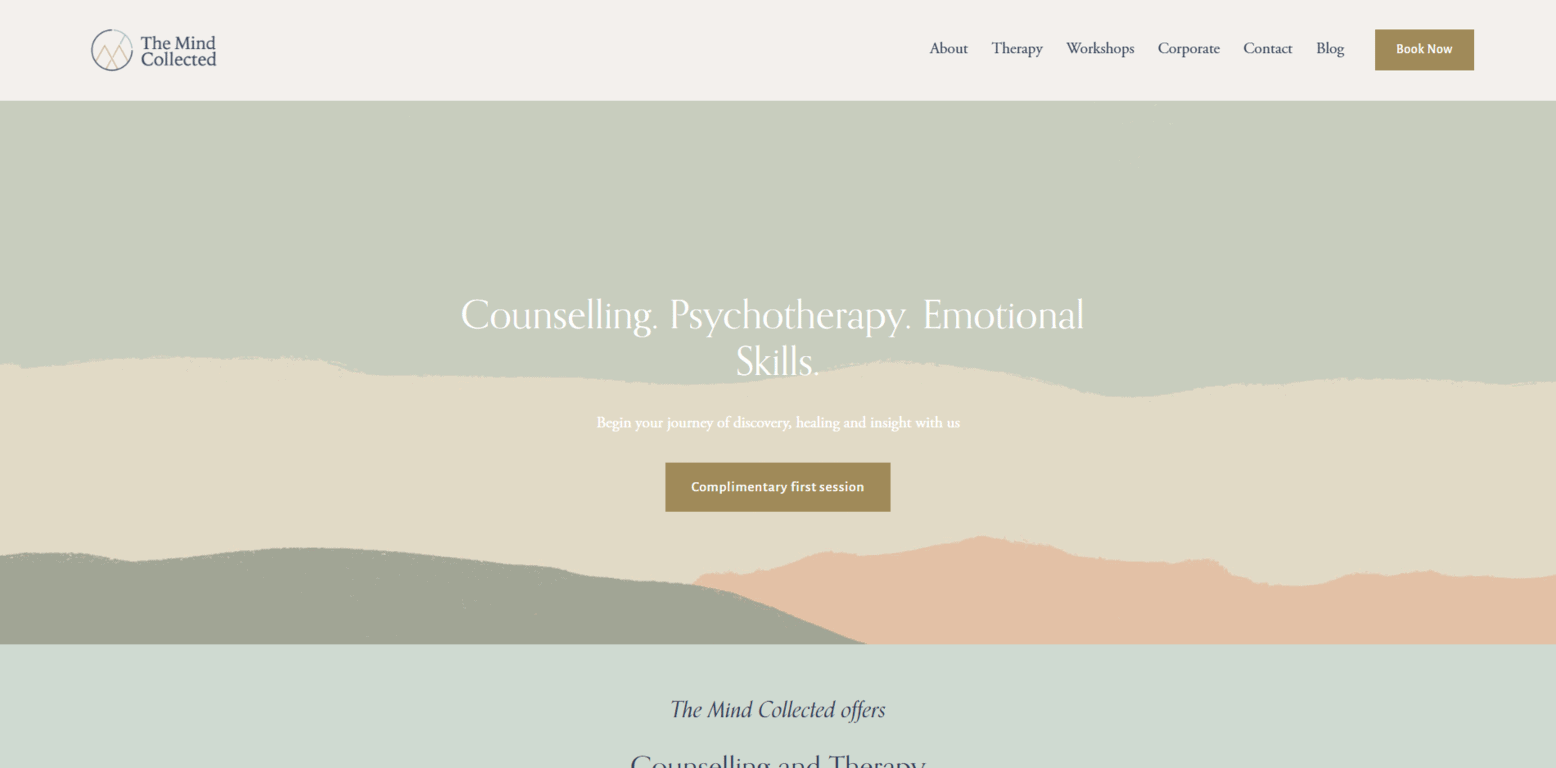 The Mind Collected is a team of mental health clinicians specialising in counselling and
psychotherapy services tailored to meet each person's specific needs. They believe in
working closely with each client, at their pace, with a clear direction and plan. With a suite of
individual, couples, and group therapies, all of customisable lengths and approaches, they ensure
optimal recovery and growth.
Their practice offers a complimentary first session to help clients match with the best
therapist possible, and also therapy packages to keep their services affordable. Available after
office hours and on weekends, they make space for busy professionals, couples and students.
Their team of masters and doctoral therapists are dedicated to providing the best support
possible to those on their therapeutic journey, and utilise a collaborative, systematic
approach, based on regular feedback, to bring about lasting change.
4. The Therapy Room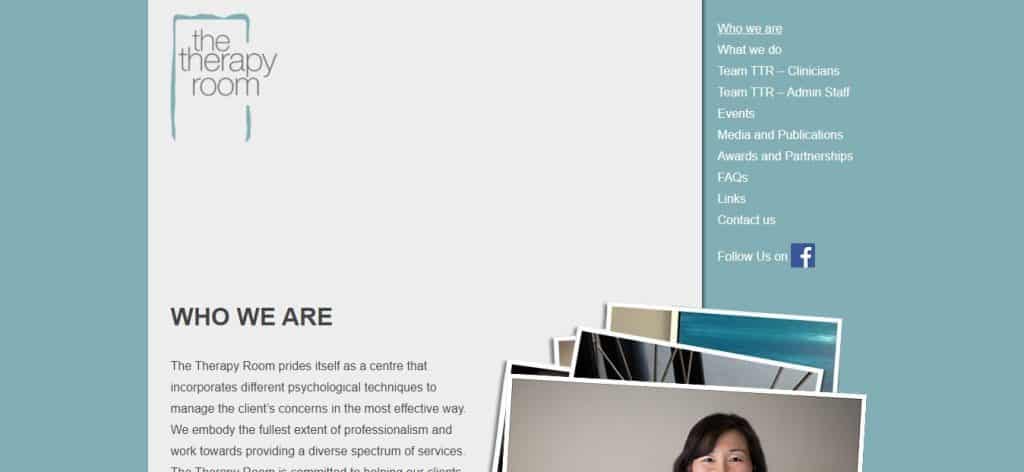 Led by certified and seasoned psychologist Dr Geraldine Tan, The Therapy Room is an established therapy clinic with some of the best psychologists in Singapore.
Dr Geraldine Tan herself is well-versed with several techniques, namely the Choice and Reality Therapy, Cognitive Behavioural Therapy and the Eye Movement Desensitisation and Reprocessing.
With these techniques all under her fingertips, she is more than able to extend her expertise to those in need. At the clinic, they offer therapeutic interventions for adults and children (TTR Space), outreach programs and workshops (TTR Hub) and professional training for psychologists and other related professionals.
5. Mind What Matters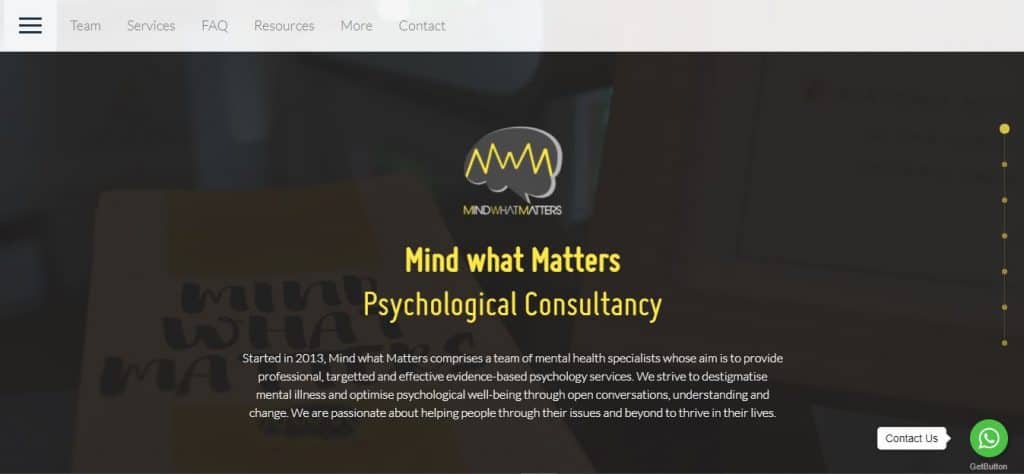 Established in 2013, Mind What Matters aims to destigmatise mental health problems through a highly personal, evidence-based approach towards their treatment programs.
At their clinic, they offer a wide range of psychotherapy services which include Cognitive Behavioural Therapy, Motivational Interviewing, Solution Based Therapy and more. They specialise in treating patients with ADHD, addictive disorders, anxiety or depression with their team of psychologists in Singapore.
Additionally, they work closely with many government organisations and private companies to offer their therapy services. To date, they have consulted more than 12,000 individuals and conducted corporate workshops with over 100,000 attendees.
6. ImPossible Psychology Services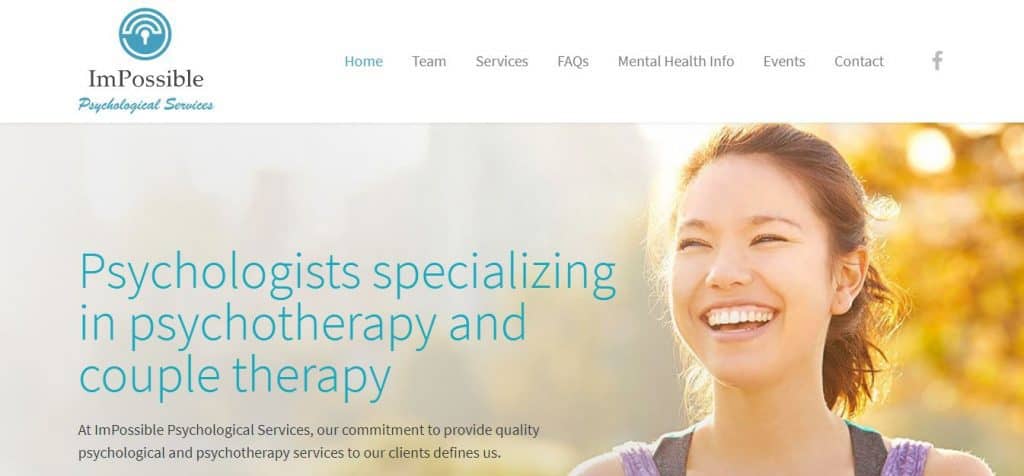 At ImPossible Psychology Services, they house a team of well-accredited professionals dedicated to providing the highest quality of psychological care for their patients.
Their areas of expertise lie in child, adult, and couple counselling. Their psychologists adopt a variety of therapeutic approaches to diagnosing and treating their patients, which includes Cognitive Behaviour Therapy (CBT), Choice Theory and Reality Therapy (CTRT), Schema Therapy and Systemic Family Therapy.
Be rest assured that you will be in good hands as they will pair you with the best psychologist in Singapore that can best address your mental health concerns!
7. International Counselling & Psychology Centre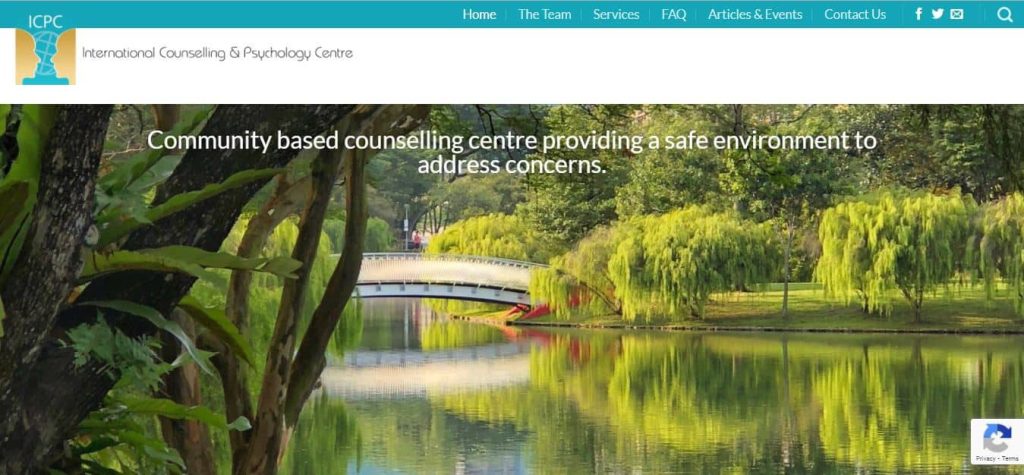 The team of psychologists in Singapore behind International Counselling & Psychology Centre holds a collective 40 years of experience in the industry, serving clients from more than 30 different cultures worldwide.
Their clinic offers therapy services for people from all types of age groups and demographics: be it children, teenagers, adults, couples or LGBT couples, they are able to assist patients with their mental health issues.
Some unique aspects of their services include crisis response, where they aid companies or institutions in managing tricky situations with emotions properly kept in check. Additionally, with their wide exposure to a multitude of cultures, they are able to help employees transit to a culturally-new workplace with their counselling services.
8. Elephant Therapy & Training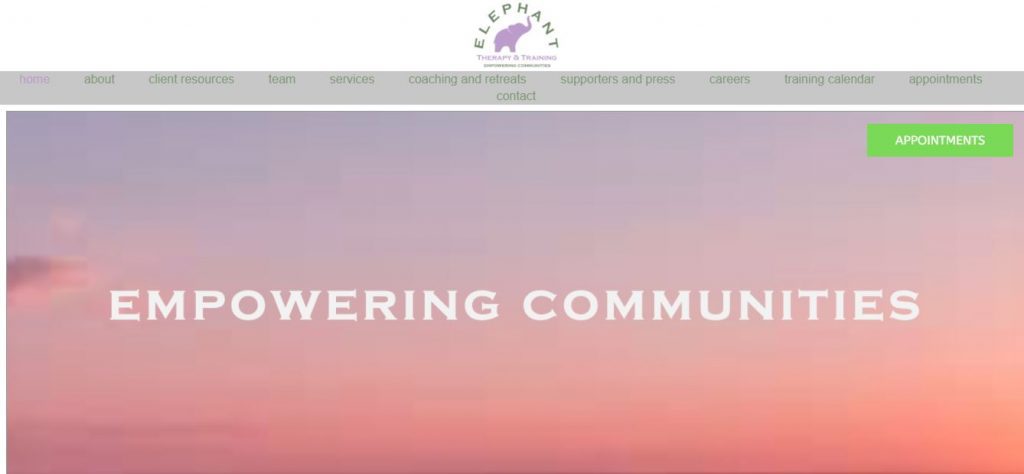 With over 50 years of psychology experience under her belt, founder of Elephant Therapy & Training, Adriana Giotta is one of the most experienced psychologists in Singapore to visit.
Before setting up her practice here, she has travelled around the world to places like Paris, Tokyo and London to work with industry professionals in the psychology field. With her multilingualism, she is able to handle clients of various races and languages.
Apart from providing both personal and corporate therapy services, she is also one of the leading clinics that offer professional training for aspiring new therapists.
9. Neo Cooper Psychology Clinic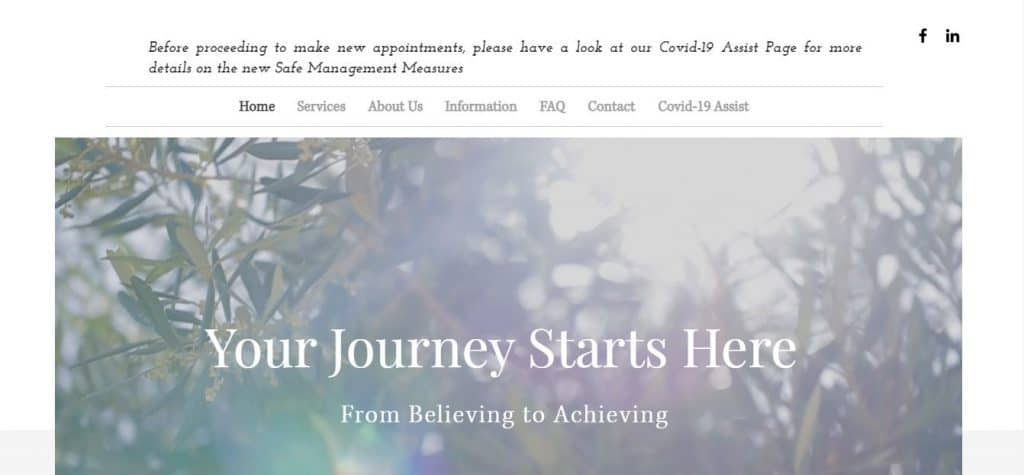 At Neo Cooper Psychology Clinic, they adopt a non-judgmental approach towards patients and caters the same level of care to them, regardless of background, religion or race.
Their clinic mainly specialises with treating adults through individual, couple or family therapy sessions (group therapy). Some of the mental disorders that they treat include depression, anger management, support for LGBTQIA community and other adult-related mental illnesses.
They work closely with industry partners such as the Singapore Psychology Society, American Psychological Association, Canadian Psychological Association and more to always keep their skills and knowledge updated, thereby providing their patients with the best treatment quality.
10. Kaleidoscope Therapy Centre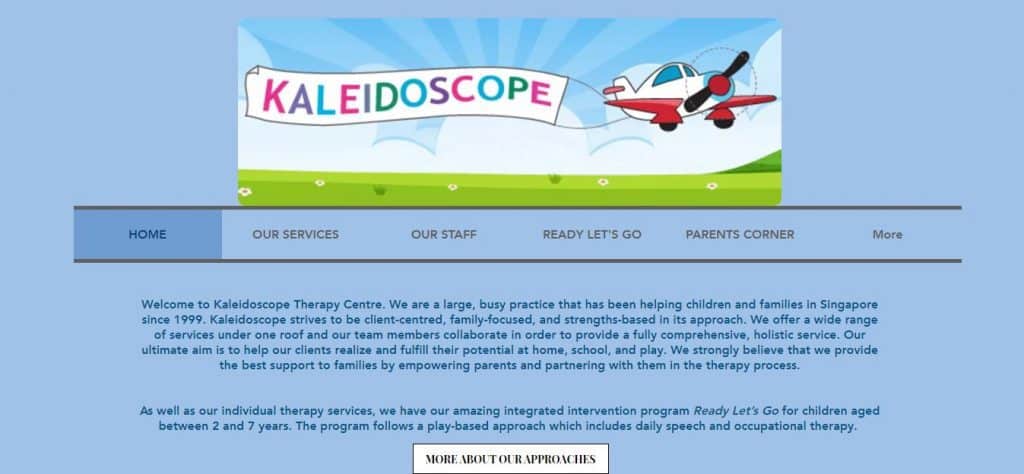 With their team of psychologists in Singapore, Kaleidoscope Therapy Centre is a children- and family- centred therapy clinic that has been offering psychological treatments to patients for close to 17 years.
Their Ready Lets Program is specially formulated for children, featuring an integrated program that adopts a play-based approach for preschoolers to perform well in school. This includes motor skills, speech therapy, sensory play and other related activities.
For the adults, some of the psychological services provided at the clinic include occupational therapy, physiotherapy, educational psychology and more to help adults cope with their physical or mental well-being.
11. The Gifted Lab
For gifted children whose parents are seeking places for early brain training, The Gifted Lab offers industry-recognised psychological assessments, brain development programs and training to fully understand and tap into each child's talents.
The team at The Gifted Lab are all highly experienced in the educational and psychological field, having served numerous clients from across the globe since 2006.
Be it preschoolers, children or teenagers, they are able to provide a full-fledged diagnosis on the child's cognitive abilities and assist the child with managing their emotions through their counselling programs.
Conclusion
Mental health issues are no small matter. It may stem from a minor incident that left negative feelings or memories. As time goes by, with emotional scars left unhealed, it may snowball into something that can affect you tremendously, be it mentally or physically.
It is a pity that many people tend to run away from talking about it or seek help, for fear of social judgement. But one must keep in mind, that there is nothing wrong to feel emotionally unwell.
After all, it's human to err, or be 'imperfect'.
We sincerely hope that our recommendations for the top psychologist in Singapore will help readers out there struggling with mental health issues. We have your back, and so should you!
If you're on the lookout for other health-related specialists to nurse yourself back to health, we have some recommendations ranging from dentists, cardiologists, nutritionists and more!
Explore More Content