13 Best Liver Specialist in Singapore to Treat Your Liver Conditions [2023]
Let's drink to these liver specialists in Singapore.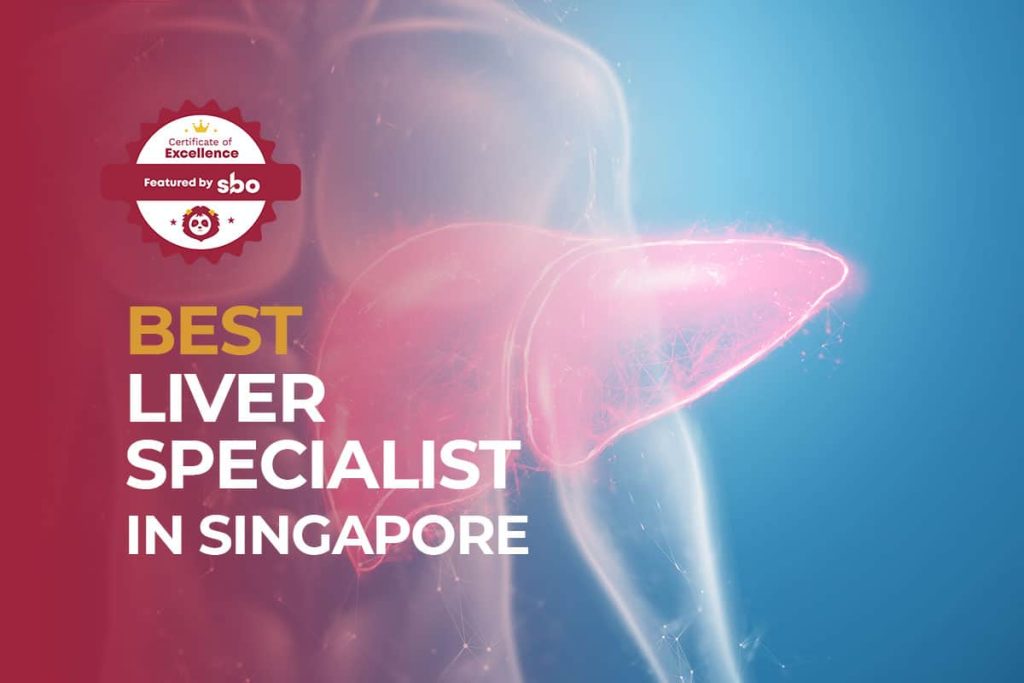 The liver is perhaps the most important organ in our body.
The liver regulates most chemical levels in the blood and excretes a product called bile.
This carries away waste products from the liver and plays an important role of detoxification.
But did you know that liver disease is a significant health issue in Singapore?
In the recent Singapore Burden of Disease Survey, liver cancer and liver cirrhosis contributed 3.2 and 0.9% of years of life lost (YLL) out of 182,753 YLL respectively.
Liver cancer was ranked 8th and liver cirrhosis was ranked 20th in YLL.
Fatty liver disease is also on the rise in Singapore.
Once considered a middle-aged disease associated with excessive alcohol drinking, fatty liver disease is currently also affecting more young Singaporeans who drink little or no alcohol.
Looking for a liver specialist in Singapore? In this post, we've gathered all the necessary details to compile a list of the 13 best liver specialist in Singapore.
1. HOPE Gastroenterology and Liver Clinic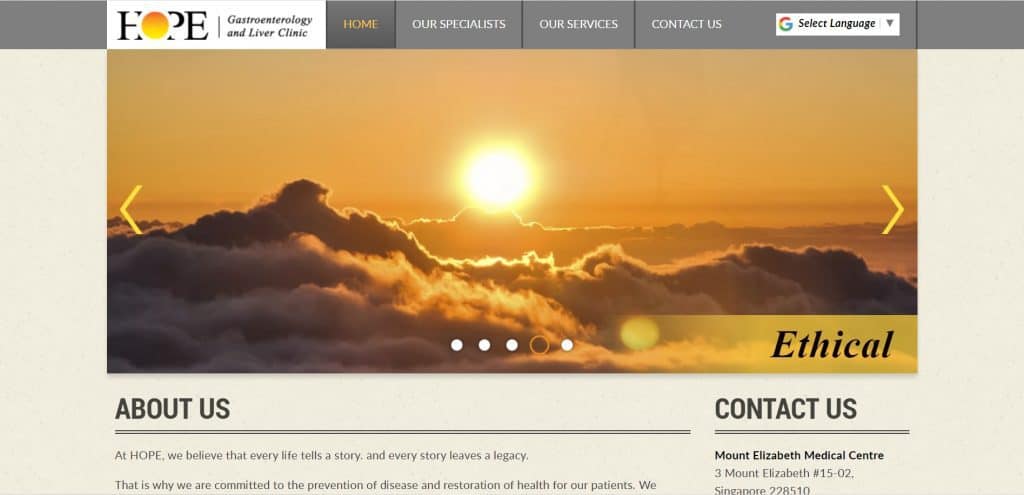 HOPE Gastroenterology and Liver Clinic is led by Dr Kelvin Thia.
Dr Thia graduated from the National University of Singapore's medical school as a Dean's list candidate in 1998.
He was trained in gastroenterology at Singapore General Hospital, which is the largest tertiary acute hospital and national referral centre with more than 1,500 beds.
He is accredited by the Ministry of Health as a specialist in Gastroenterology and has been a Fellow of the Academy of Medicine since 2007.
If you're looking to claim insurance, it is important to note that the liver specialist in Singapore is in partnership with the following insurance providers:
Panel Specialist for AIA, Aviva, AXA, Great Eastern, NTUC and Shenton Parkway
Corporate Insurances managed by Third Party Administrators such as Adept, MHC, Fullerton, IHP and Alliance
International insurances such as BUPA, Cigna, Aetna, InterGlobal and MSH China
2. gutCARE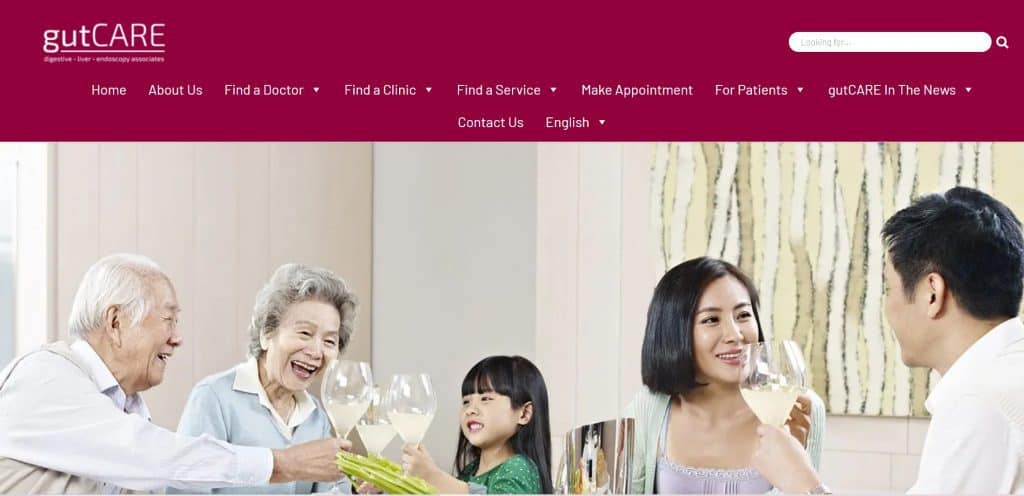 gutCARE was founded with the aim of providing Singapore with a specialised digestive group practice.
Gastroenterology is one of the fastest developing fields in medicine.
As such, it is no longer possible for a single specialist to excel in all the different areas of digestive disorders.
The liver specialist in Singapore brings together established gastroenterologists in each subspecialty in a single team.
gutCARE utilizes a group practice model.
This offers the convenience of multiple clinic locations and multiple doctors for patients to choose from. gutCARE adopts a specialist team concept.
No patient is ever fully reliant on a single doctor.
Hence, there will always be a doctor available to see any gutCARE patient even when the patient's regular doctor is not available.
gutCARE is trusted and recognized by all the corporate insurance panels and can offer direct billing for panel patients.
gutCARE provides an in-house suite of niche services in the various subspecialty fields.
The niche services include:
Motility studies
Manometry
Combined pH-impedance monitoring for reflux disorders
Hydrogen/ methane breath testing for sugar intolerances and small intestinal bacterial overgrowth (SIBO)
FibroScan liver stiffness measurement
Specialist dietetics
Clinical psychology.
3. AliveoMedical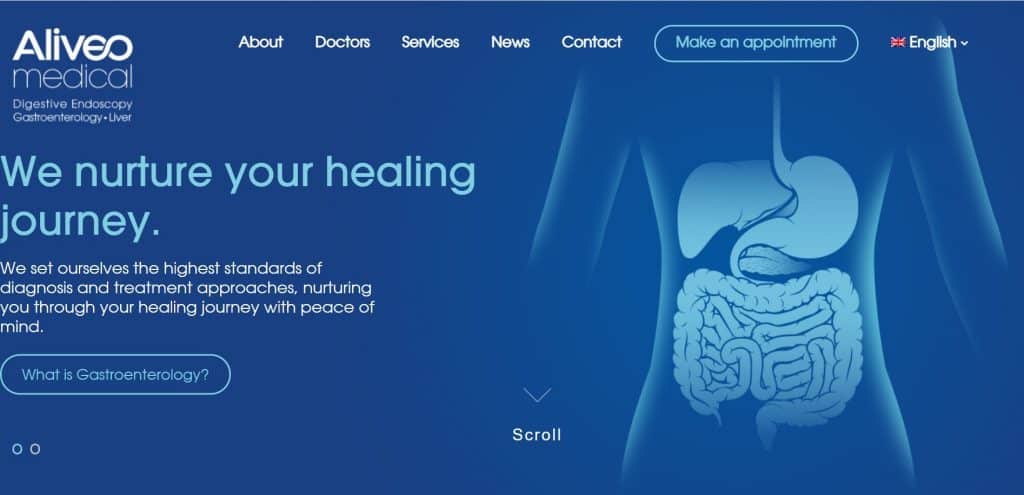 AliveoMedical was born from a firm belief to bring uncompromising standards of healthcare to you.
The liver specialist in Singapore has been around since 2006, offering innovative, evidence-based medical care for gastroenterological ailments.
They have expanded to three locations, namely, Mount Elizabeth Medical Centre, Mount Elizabeth Novena Specialist Centre and Mount Alvernia Medical Centre.
At AliveoMedical, they provide expert management of medical conditions relating to the gastrointestinal tract, liver, gallbladder and pancreas using the most effective evidence-based therapies available.
They also offer endoscopy services such as gastroscopy and colonoscopy to diagnose and treat various digestive disorders.
4. Digestive & Liver Surgery Centre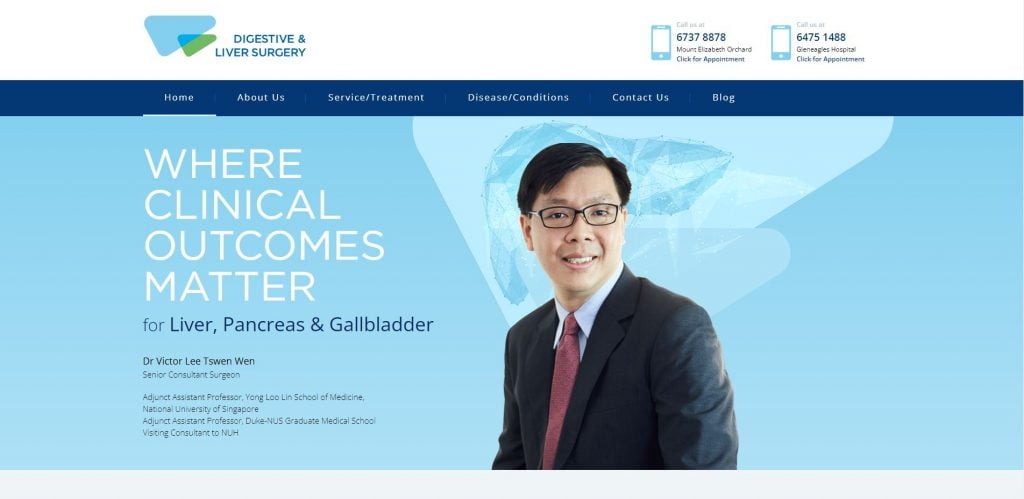 Helmed by Dr Victor Lee, Digestive & Liver Surgery Centre provides specialist care in hepatobillary and pancreatic surgery.
The liver specialist in Singapore gives their patients compassionate and dedicated care.
They are also skilled in advanced minimally invasive techniques to treat various conditions.
They treat a number of conditions namely gallbladder, pancreas, billary, hernia and liver.
For liver, the clinic treats various conditions through medical, surgical and therapeutic means.
These conditions include liver cirrhosis, liver cancer, jaundice, liver cysts and abscesses as well as portal hypertension.
Dr Lee himself is an established surgeon with at least 20 years of experience in the field of liver and pancreas transplant, liver and pancreatic cancer surgery, as well as laparoscopic gallbladder and hernia surgery.
5. KL Ling Gastroenterology and Liver Clinic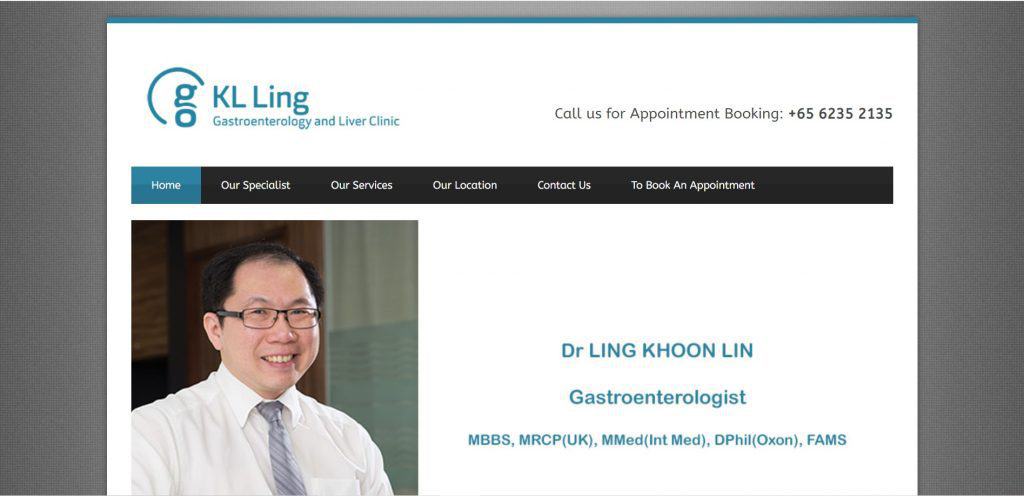 Dr Ling obtained his medical degree from the National University of Singapore in 1993.
After completing basic specialist training in Internal Medicine, he trained in Gastroenterology at the Singapore General Hospital from 1997 – 2000.
He was then awarded a fellowship by the Ministry of Health in 2001 to train in Inflammatory Bowel Diseases at the University of Oxford.
He was later awarded a National Medical Research Council Research Fellowship and remained in Oxford for another 3 years from 2002 – 2005 where he studied for a PhD in cancer immunology.
Dr Ling returned to the Singapore General Hospital as a consultant in the Department of Gastroenterology & Hepatology in 2005 and was made the Head of Department in 2012.
His clinical interest is in Helicobacter pylori-associated gastritis and inflammatory bowel diseases.
Working with the Pathology department in SGH, the liver specialist in Singapore notably helped to introduce Helicobacter pylori stool test and Helicobacter pylori culture into routine clinical service.
Dr Ling is active in the local Gastroenterology community and is the current President of the Gastroenterological Society of Singapore.
Dr Ling has also been engaged in the teaching and training of the next generation of doctors.
He is an Associate Professor at the Duke-NUS Medical School and lectures students on the basic science of the gastrointestinal tract and on clinical nutrition.
He is also a Visiting Consultant to the Singapore General Hospital where he supervises trainees in the management of IBD patients and on the provision of nutrition support.
6. Nobel Gastroenterology Centre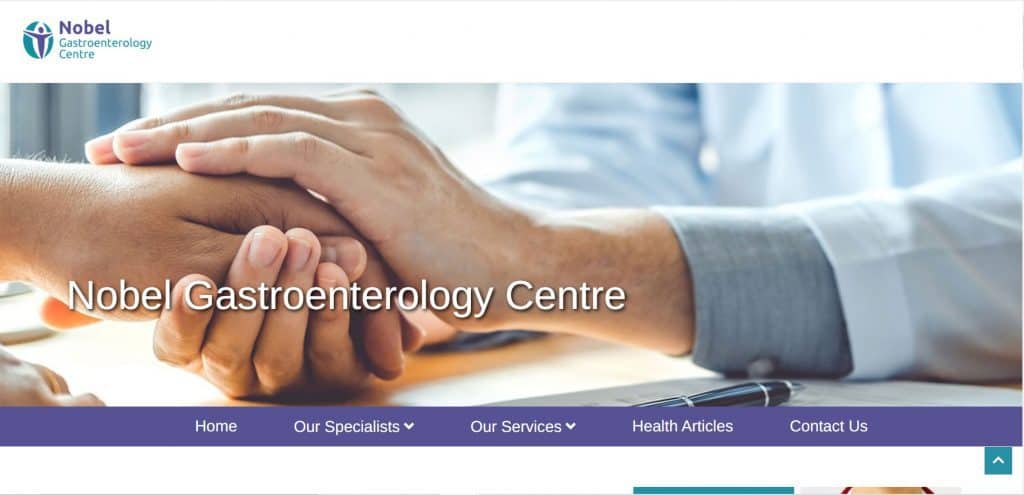 The Nobel Medical chain is part of Healthway Medical Group's extended range of comprehensive adult specialist disciplines and allied healthcare specialists.
Set up in 2009, Nobel Medical manages specialist clinics and allied healthcare centres that are strategically located throughout Singapore.
Nobel Gastroenterology Centre treats individuals with digestive, bowel and liver problems.
Their medical team is helmed by Dr Eric Wee and Dr Wang Yu Tien, both of whom are Senior Consultants, specializing in Gastroenterology and Hepatology.
The liver specialist in Singapore provides a comprehensive range of diagnostic tests spanning the breadth of digestive and liver disorders.
These modern devices assist doctors in reaching an accurate diagnosis, even in challenging situations.
7. Andrea Digestive Clinic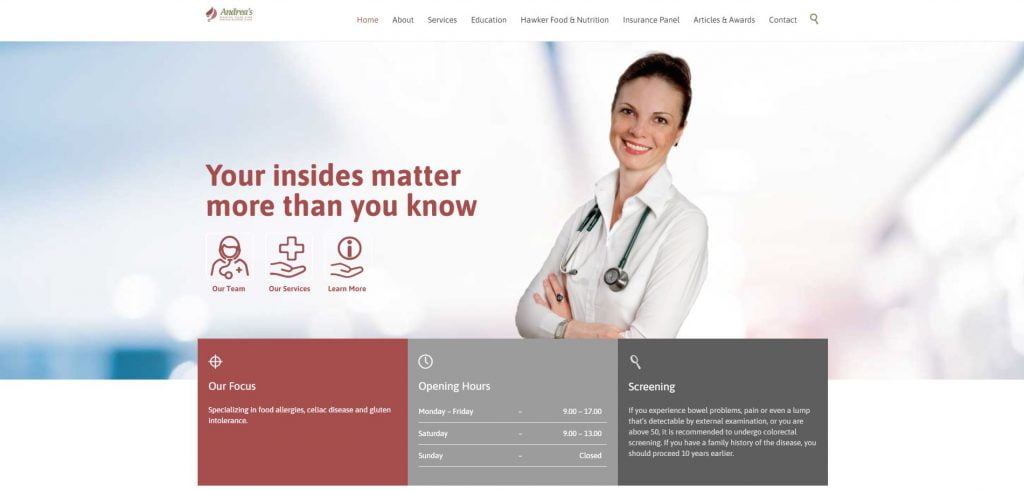 Established in 2010, Andrea's Digestive Clinic is a private specialist medical clinic in Singapore that aims to provide the best possible medical care for patients with digestive and gastro-intestinal problems.
The clinic provides personalized care for their patients such as lifestyle assessment and diet and nutritional advice.
They specialize in detection, treatment and management of Gastro-intestinal problems, including malabsorbtion, Celiac disease and Crohn's disease.
8. Surgical Associates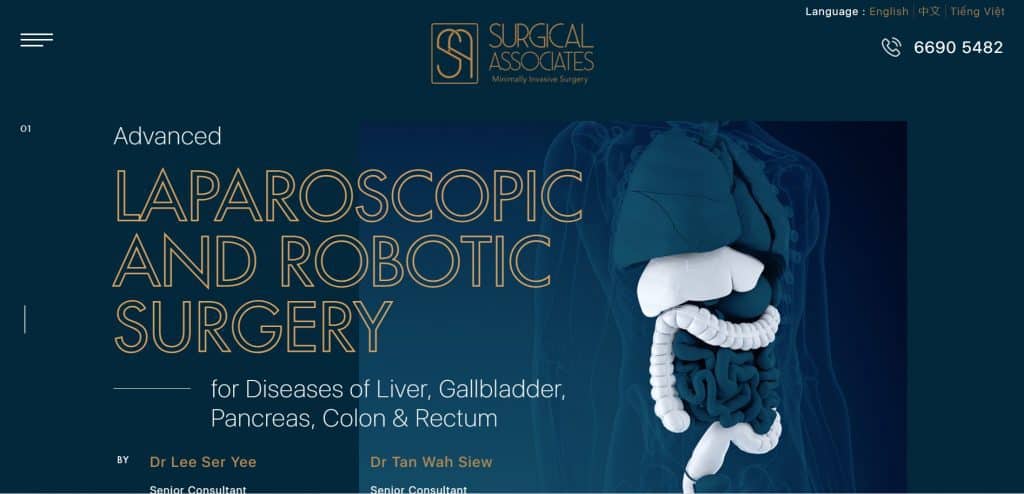 Surgical Associates is founded and led by Dr Lee Ser Yee and Dr Tan Wah Siew, Singapore General Hospital (SGH)-trained General Surgeons who subspecialise in Hepatopancreatobiliary (HPB) and Colorectal Surgery, respectively.
Prior to private practice, Dr Lee Ser Yee was a founding member and Senior Consultant at the Department of Health Promotion Board and Transplant Surgery at SGH.
He previously served as the Director of the Laparoscopic programme and the Director of the Surgical Skills Training Program and the SingHealth Surgical Skills Centre.
With a wealth of clinical experience and a strong research background, they are well-poised to provide patients with up-to-date treatments of conditions of the liver, gallbladder, pancreas, colon and rectum.
They are committed to providing personalised multi-disciplinary care for patients and their loved ones.
9. Dr Eric Wee: Gastroenterology and Liver Specialist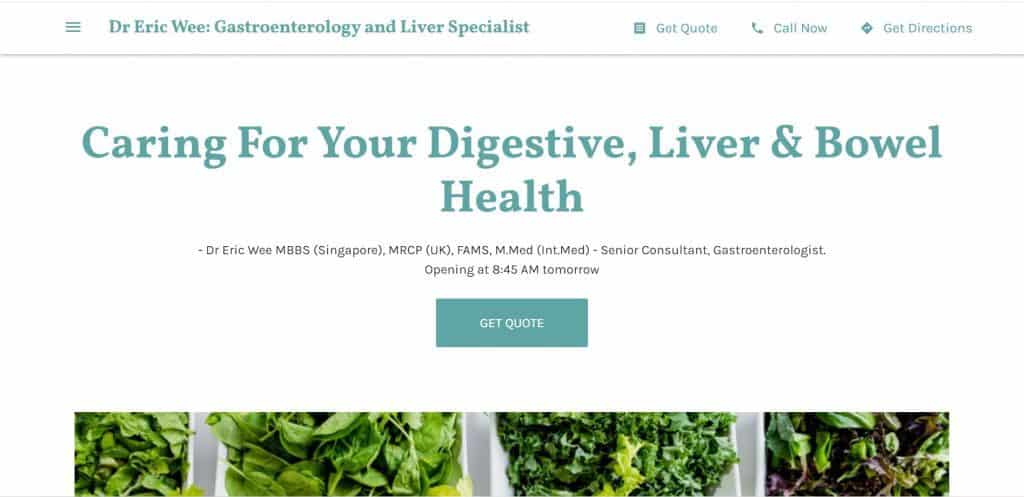 Dr Eric Wee's Gastroenterology practice at Mount Elizabeth Novena treats individuals with digestive, bowel and liver problems.
The clinic is helmed by Dr Eric Wee, a Senior Consultant and Specialist in Gastroenterology and Hepatology.
Dr Wee is a skilled endoscopist who has performed over 10,000 procedures (e.g. gastroscopy, colonoscopy, etc.), of which more than 2000 are complex (e.g. ERCP, endoscopic ultrasound with needle aspiration and core biopsy, enteroscopy).
When performing an endoscopy procedure, Dr Wee adheres to three fundamental principles: performing a quality procedure, which is both comfortable and safe.
Nobel Gastroenterology Centre at Mount Elizabeth Novena is equipped with the Carbon-13 Urea Breath Test (UBT) to test for H.pylori, and a FibroScan 530 machine for the assessment of liver disease.
The Carbon-13 UBT machine detects Helicobacter Pylori, a bacteria commonly associated with gastric pain, indigestion, bloating, ulcers and stomach cancer.
Unlike the Carbon-14 UBT which is radioactive, their test is free of radiation and safe for pregnant women.
The Fibroscan is a painless test, which measures the amount of liver fibrosis (liver stiffness).
Vital information that is obtained from this test allows their specialist to decide on the most appropriate treatment.
The machine is also able to quantify the amount of liver fat using the Controlled Attenuation Parameter technology.
10. DR CH Poh Digestive & Liver Clinic Pte Ltd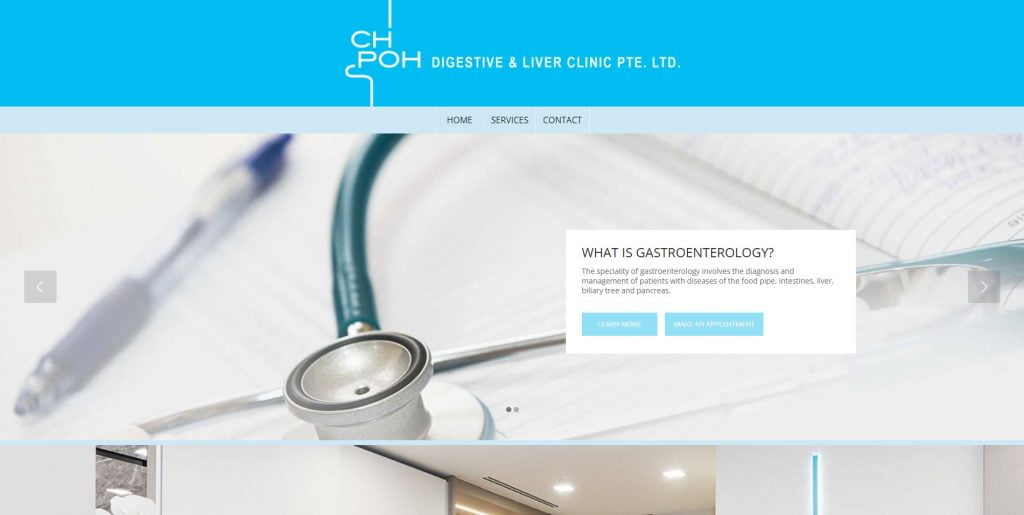 Dr Poh Choo Hean, a senior consultant in Gastroenterology and Internal Medicine, runs a digestive and liver clinic that specializes in gastroenterology.
They provide various services such as liver evaluation and treatment, gastrointestinal tract evaluation and treatment, screening for cancers, gastrointestinal endoscopy diagnostic and capsule endoscopy.
The liver specialist in Singapore can also do percutaneous endoscopic gastrostomy (PEG).
It is a procedure for placing a feeding tube directly into the stomach with the assistance of an instrument known as an endoscope.
The procedure is performed as a means of providing nutrition to patients who cannot take food by mouth because of underlying condition like stroke.
Assessment is usually done prior to insertion to assess if PEG tube placement is suitable for patient.
11. Kieron Lim Gastroenterology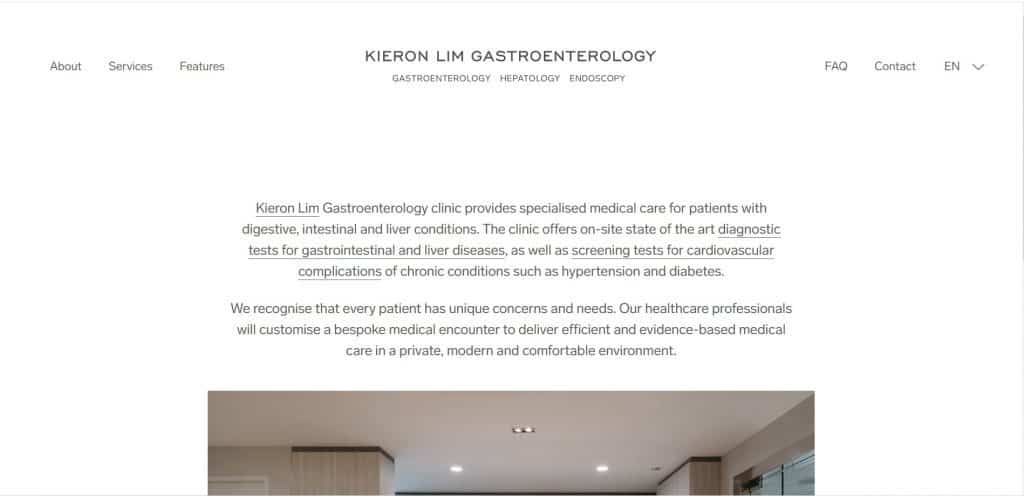 Kieron Lim Gastroenterology provides care for patients with digestive, intestinal and liver conditions.
The clinic offers on-site state of the art diagnostic tests for gastrointestinal and liver diseases, as well as screening tests for cardiovascular complications of chronic conditions such as hypertension and diabetes.
Dr Kieron Lim is a senior consultant specialising in Gastroenterology and Hepatology.
He has extensive experience in caring for patients with conditions related to the esophagus, stomach, colon, liver, pancreas, and gallbladder.
His clinical interests include assessment and treatment of liver fibrosis, liver cirrhosis and its complications, viral hepatitis B and C, fatty liver disease, and colon cancer.
Dr Lim can carry out procedures like diagnostic oesophago-gastro-duodenoscopy (OGD), endoscopic treatment of bleeding peptic ulcers, and treatment of esophageal and gastric varices, colonoscopy, and polypectomy.
Dr Lim also performs capsule endoscopy and liver transient elastography (FibroScan).
The liver specialist in Singapore recognises that every patient has unique concerns.
Their healthcare professionals will customise a bespoke medical encounter to deliver efficient and evidence-based medical care in a comfortable environment.
12. Gastroenterology and Medicine International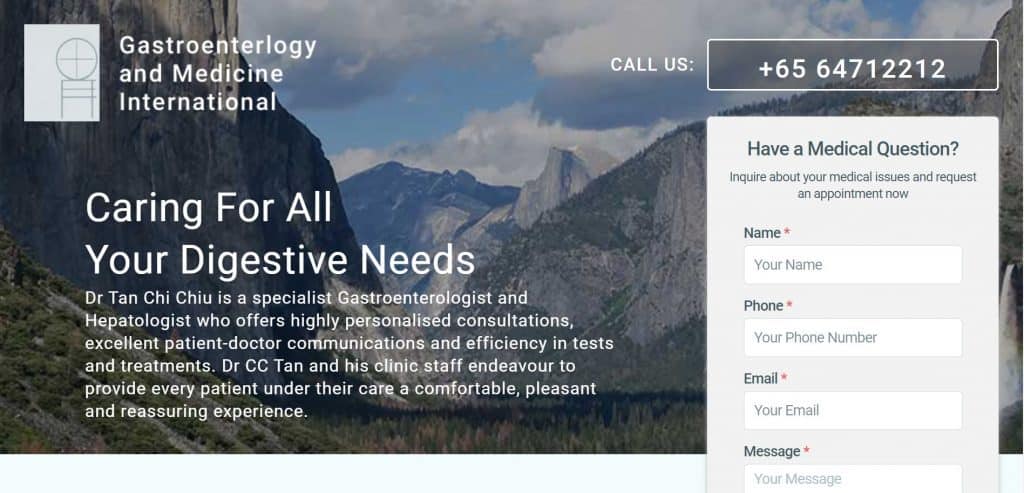 The clinic is led by Dr Chi Chiu Tan, who has been a doctor for 38 years and a specialist Gastroenterologist for 28 years.
The liver specialist in Singapore holds internal medicine qualifications from the United Kingdom, Ireland and Singapore, and professional fellowships from London, Edinburgh and Singapore that recognise his specialist achievements, research and. contributions to the profession.
The liver specialist in Singapore trained in the Singapore General Hospital and National University Hospital and underwent 2 years of advanced therapeutic endoscopy training in the United Kingdom.
Dr Tan completed his public service stint as a Consultant Gastroenterologist and founder of the Gastroenterology Unit in Tan Tock Seng Hospital before entering private practice.
An internationally oriented liver specialist in Singapore, Dr CC Tan has considerable experience in helping local and international patients from every continent except Antarctica (although some of their patients have been there!)
13. Glad Clinic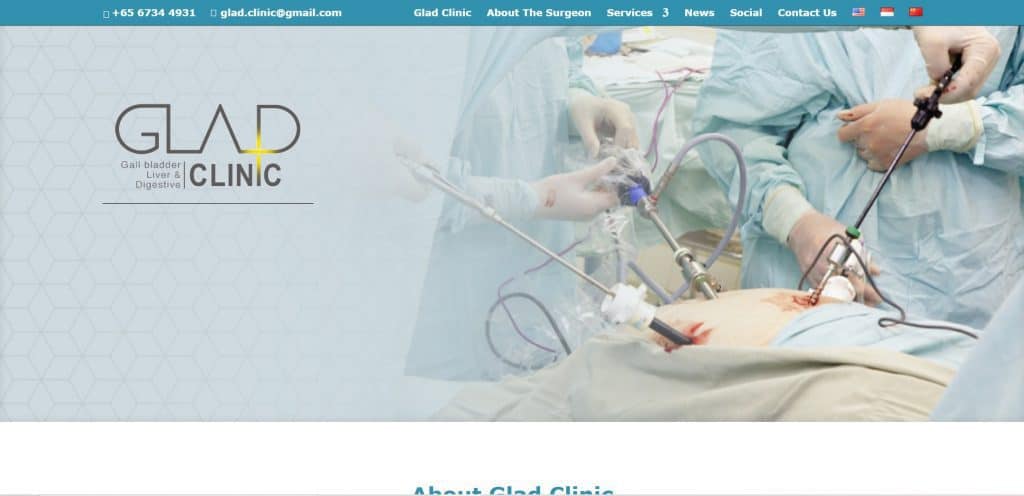 Recent advances in medical science and technology has allowed better outcomes in management of diseases in the gallbladder, liver, pancreas and digestive organs.
This offers patients a cure with the least discomfort and shorter recovery time.
GLAD Clinic utilises such state-of-the-art treatment options to provide effective and expeditious management for clients both locally and internationally.
They also ensure a smooth hassle-free treatment experience with privacy and convenience.
The liver specialist in Singapore is headed by Associate Professor Stephen Chang.
Dr Chang graduated with Bachelor of Medicine and Bachelor of Surgery in 1994 and having obtained his Fellowship in Surgery from the Royal College of Surgeons of Edinburgh in 2003, went on to further training in Laparoscopic Hepatobiliary and Pancreatic Surgery and Liver Transplantation in France.
He is a key developer of the laparoscopic approach to Hepatobiliary and Pancreatic Surgery in this region.
He is also active in developing the Living Donor Liver Transplant Program in Singapore.
Conclusion
Do you have any reviews and comments to share regarding our choices for the best liver specialist in Singapore?
While SBO is committed to supporting our local businesses, we welcome any feedback and anonymous sharing regarding your experience with the listed liver specialist in Singapore.
We hope that this guide will be useful in helping you to make an informed decision when it comes to finding the best liver specialist in Singapore.
Explore More Content