10 Best Cataract Surgery in Singapore for the Vision You Deserve [2023]
Give your eyes the relief they deserve with the best cataract surgery in Singapore!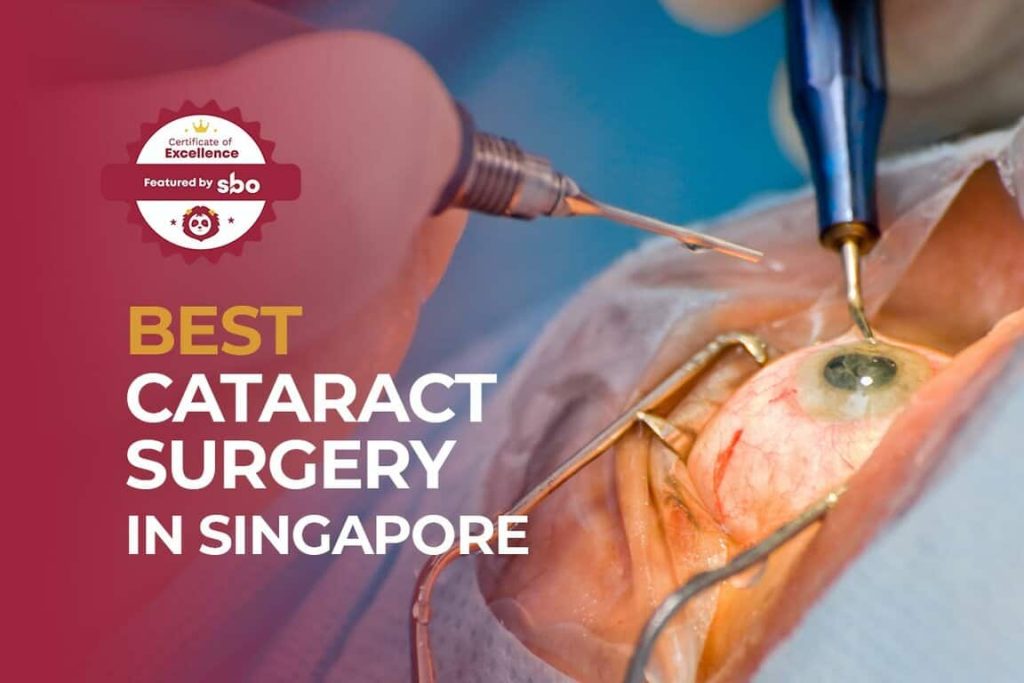 While good eye care habits may spare you from poor vision in your younger years, developing conditions related to aging such as cataracts might be unavoidable for many. If you do need treatment for your eyes, the last thing you want is to risk them with subpar medical attention.
To protect these precious organs, here's a list of the best cataract surgery in Singapore.
1. SNEC Laser Vision Centre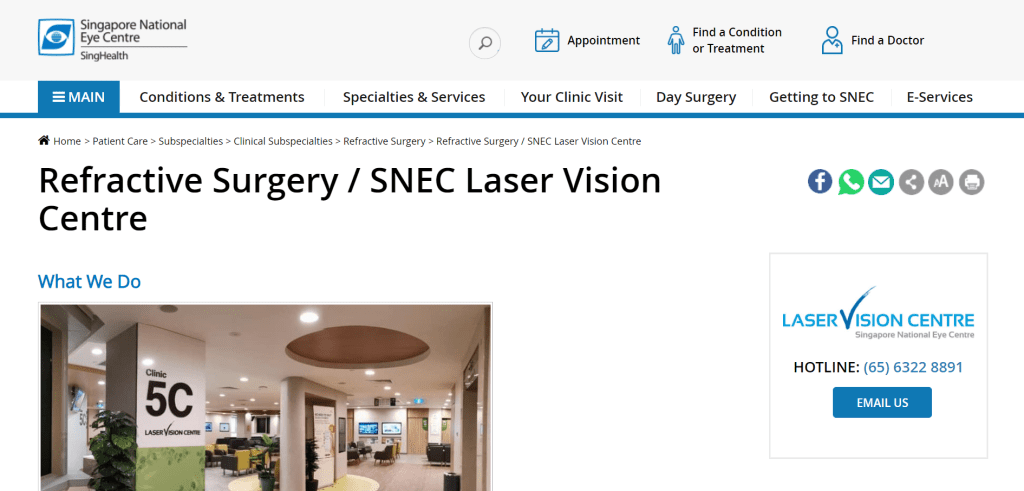 This cataract surgery gives you access to a highly professional medical experience that won't leave you waiting around helplessly and wondering what comes next.
Here you can get the quality treatment you deserve while being able to go about your day right after with their swift methods that won't require you to spend a single night away from home.
2. Hesed Eye Specialists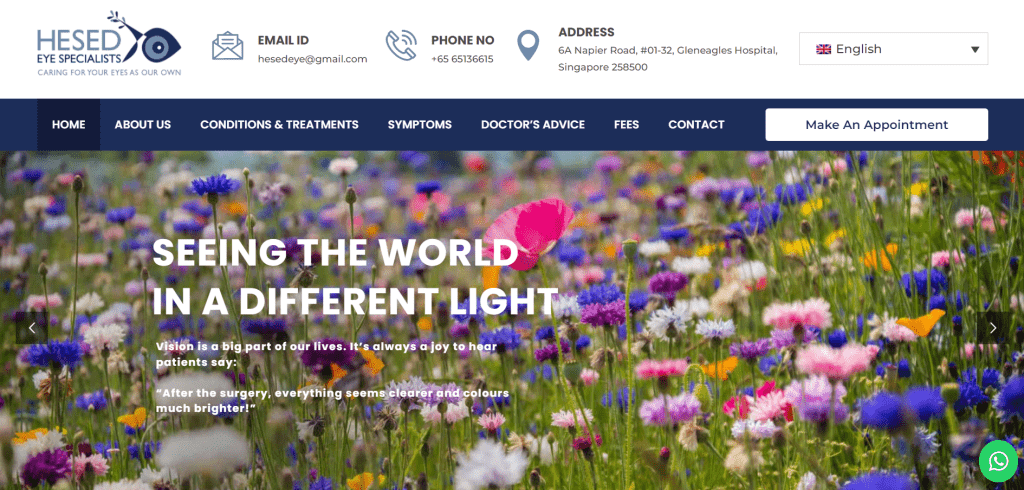 This cataract surgery recognizes that eye treatments can be very scary given what's at stake. To ensure that you don't get scared away from the required procedures, this will keep your comfort and ease of mind a priority from the moment you step through their doors till you leave.
With their integration of various cataract surgery technologies, you can also rest assured that you will get optimal results.
3. NOVENA Bladeless Cataract Surgery & Eye Specialist Centre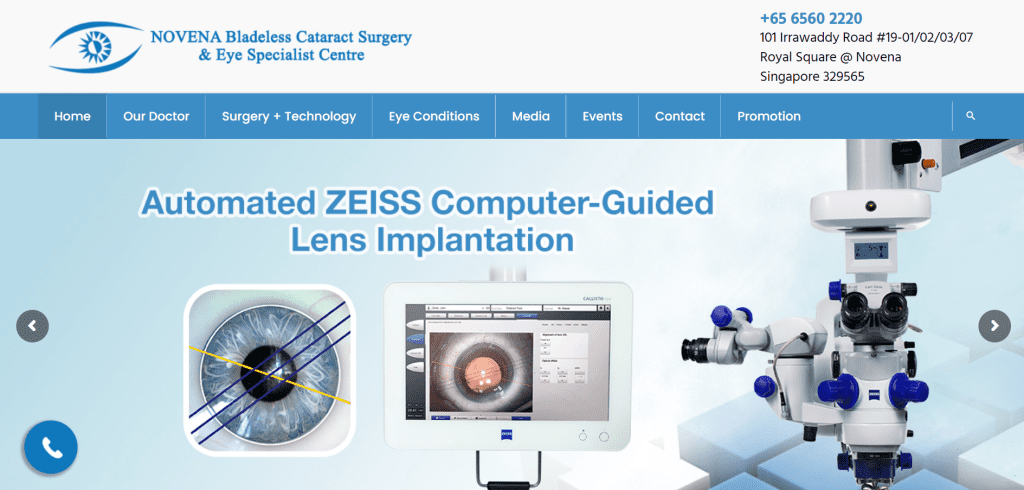 With this cataract surgery, you get to experience the relief of clear post-op vision without actually having to go under the knife.
Through their 100% bladeless surgery assisted by AI technology, at this surgery you can avoid the bulk of the risks associated with traditional cataract surgery while getting better, more accurate results.
Quality need not come at the cost of precision, comfort and safety.
4. Chelvin Sng Eye Centre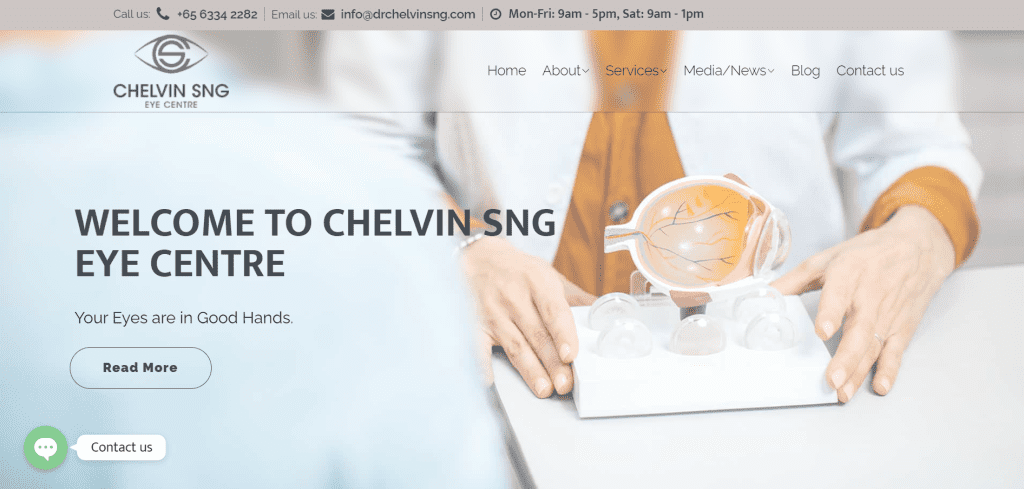 While a lot of the fear surrounding medical treatments tend to come from being in the dark about the details of your condition and the intricacies of the treatments being prescribed, this cataract surgery does the work to give you full information so that you can subscribe to procedures with full confidence.
Their extensive advice about varying intraocular lenses will also ensure that you get the precise sort that you need.
5. Dr Daphne Han Chuk Yin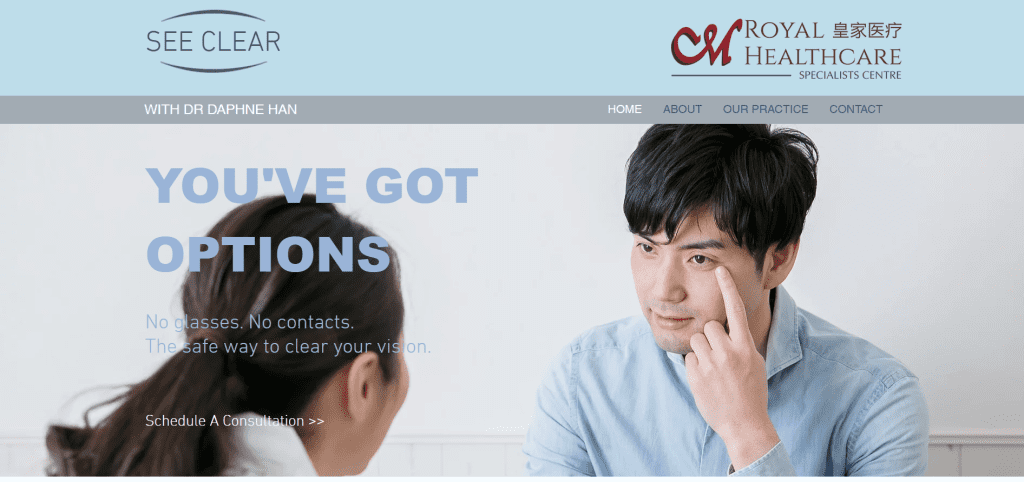 This cataract surgery recognizes that while medical needs might be highly universal, financial means may not. Their commitment to providing customized payment plans will ensure that you get the treatment you deserve without undue monetary stress.
With over two decades of experience, here you can trust that your eyes will definitely be in good hands.
6. Dr Niall Crosby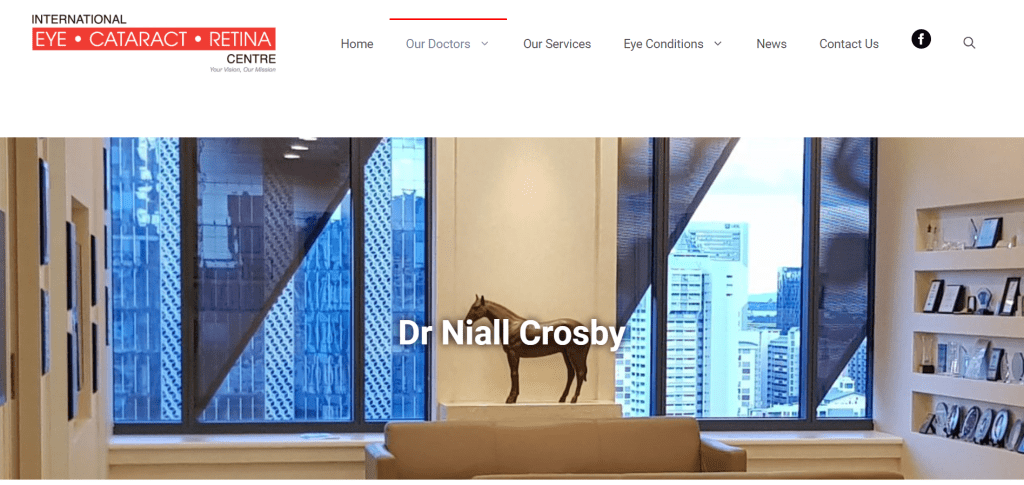 Sometimes, official medical records miss out important details that can only be gotten directly from the patient. At this cataract surgery clinic, your personal account of your experience will be given the proper time it needs to be told and will be accorded all the seriousness it deserves.
With their array of both complex and routine surgery options available, here you can find the treatment best suited to your unique condition.
7. Eye Surgeons @ Napier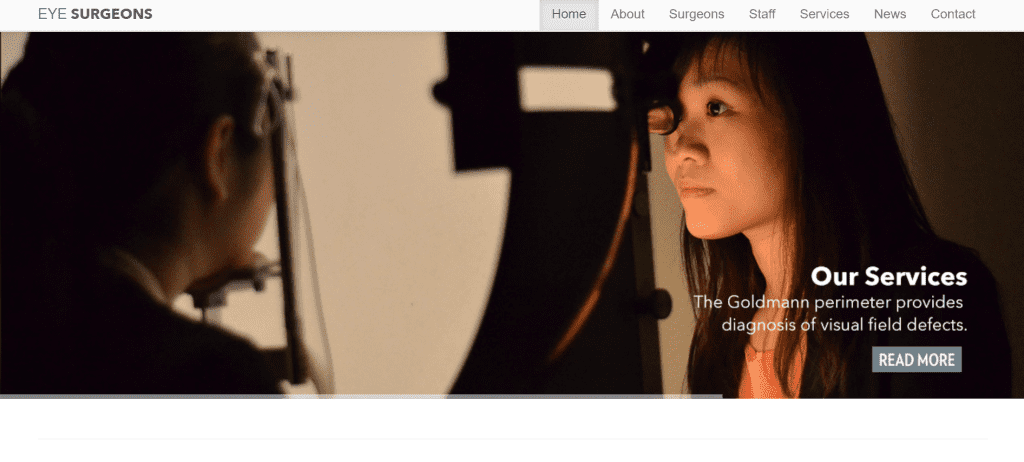 With cataract surgery at this medical centre, you need not worry that some important underlying eye condition may go undetected.
Their expertise in diagnosis and treatment of a wide range of conditions means that you can trust their detection skills and will get all the necessary options needed to deal with your ailments effectively.
8. Atlas Eye Specialist Centre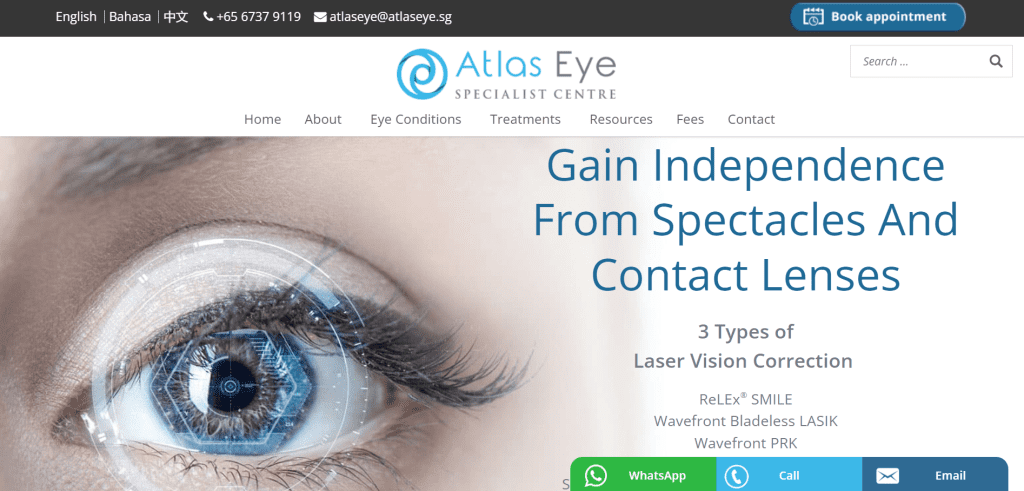 This cataract surgery clinic understands that eye treatments, like other medical procedures, cannot be prescribed in a one-size-fits-all manner. Their provision of different types of cataract surgery means that you can get the best form of treatment that most suits you.
Given that eye problems do not discriminate based on age, they also offer services to treat conditions residing in children as well.
9. JL Eye Specialists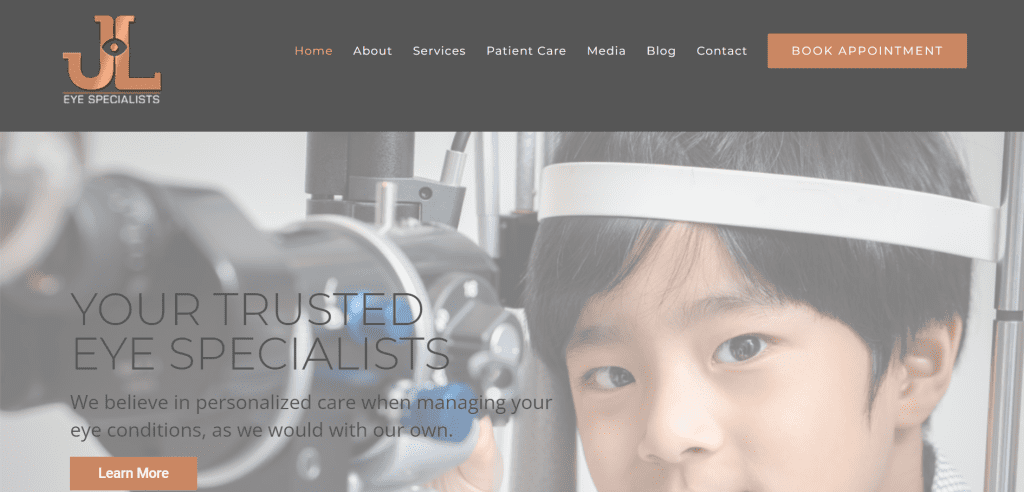 Complications often arise from medical professionals ignoring non-typical conditions in patients. At this cataract surgery centre, unique circumstances such as having a history of other prior eye treatments will be considered and dealt with through the extensive resources they have to treat more complex issues.
10. The Eye Centre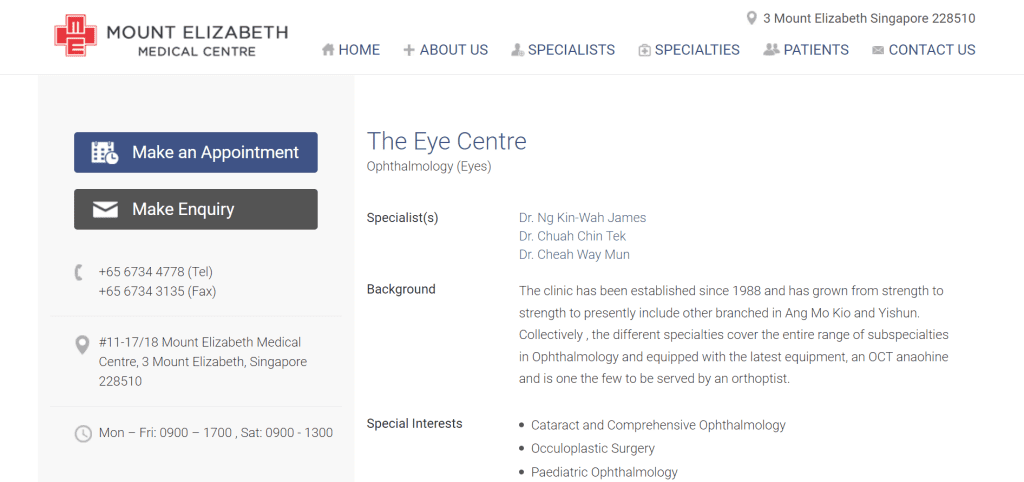 While cataract surgery may be your most pressing need at present, your other less common eye conditions need not be neglected.
At this medical centre, you can obtain treatment for both your main issue as well as other concerns be they in-turned eyelashes or stubborn and concerning bumps on your eyelids that refuse to go away on their own.
Conclusion
Do you have any reviews and comments to share regarding our choices for the best cataract surgery in Singapore?
While SBO is committed to supporting our local businesses, we welcome any feedback and anonymous sharing regarding your experience with cataract surgery in Singapore.
We hope that this guide will be useful in helping you to make an informed decision when it comes to finding the best cataract surgery in Singapore.
Explore More Content