11 Best Clinics for Blood Test in Singapore For Your Peace of Mind [2023]
Manage your health conditions by frequenting the best clinics for blood tests in Singapore.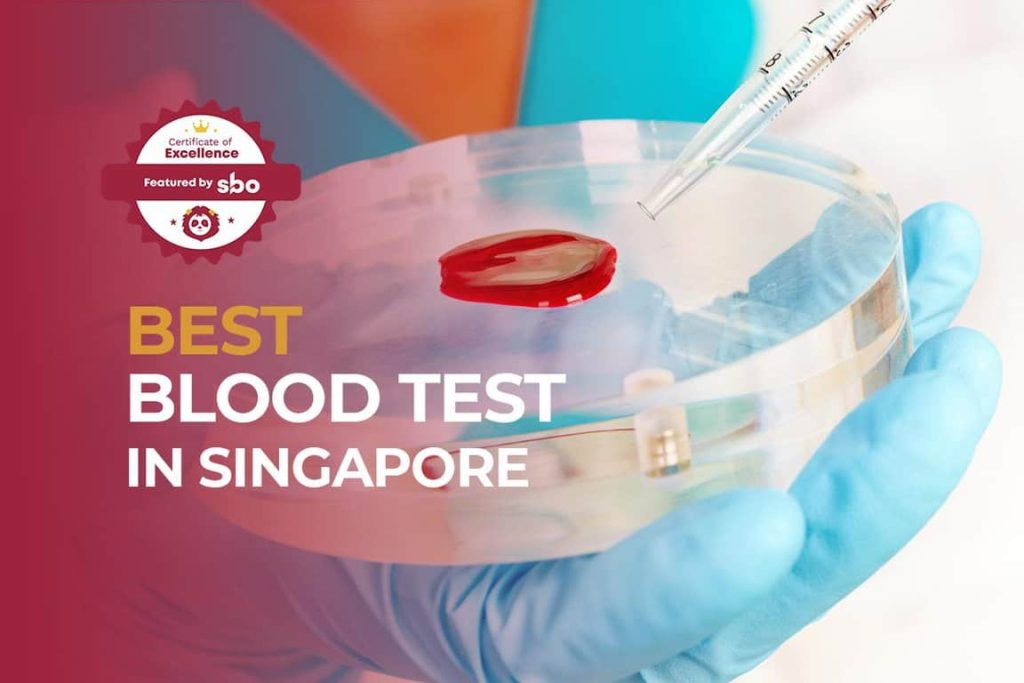 For most Singaporeans, health is a top priority. While balanced meals and regular fitness exercises help to avoid common diseases, one key part of the prevention of diseases is regular health check-ups.
It is advisable to go for regular health screening, such as taking a blood test to rule out any health risks. It also gives you some peace of mind to know that you are in good health.
We've listed the 11 Best Clinics for Blood Test in Singapore that provide you baseline screening packages that address a range of health concerns.
1. Healthway Screening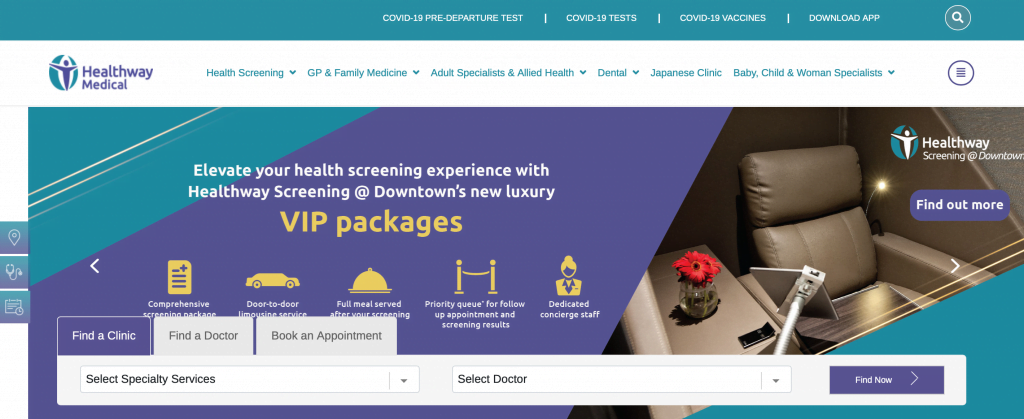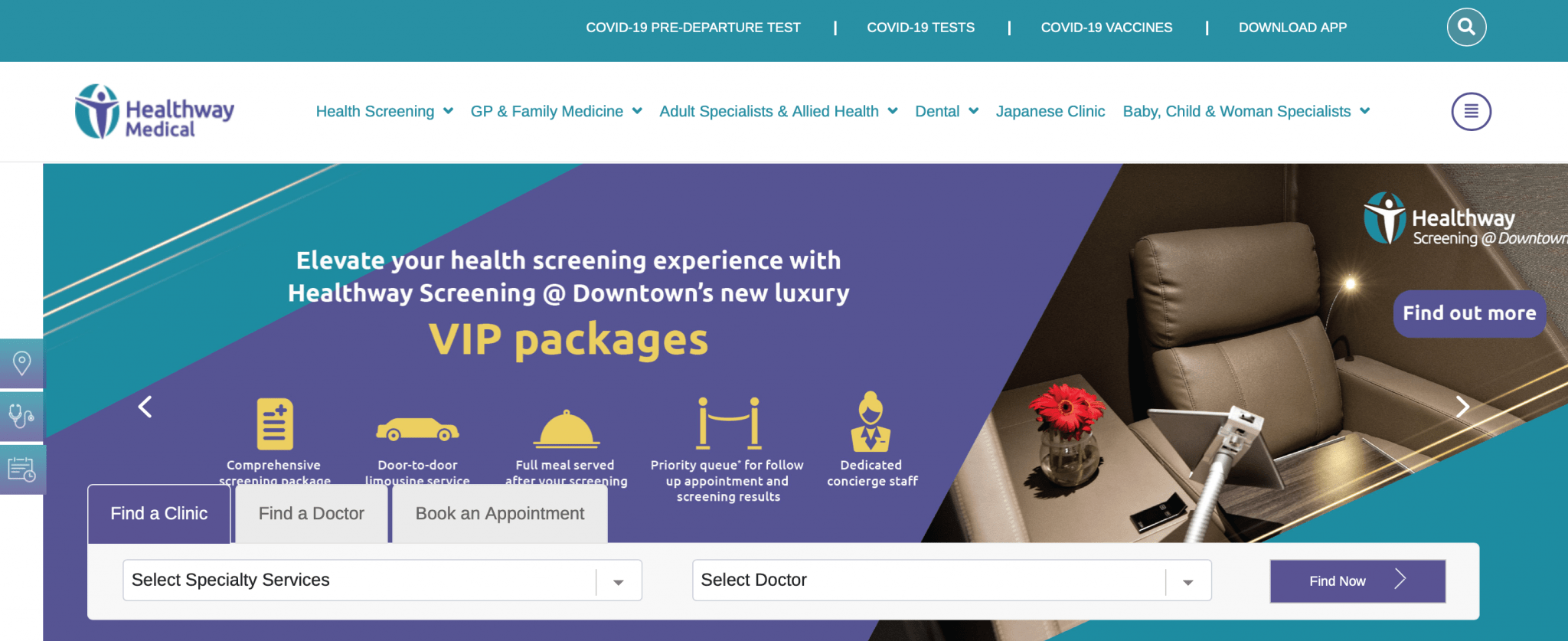 Healthway Screening offers an in-depth examination of specific diseases on top of the baseline tests that measure blood pressure, to give you a comprehensive and holistic assessment of your health.
Their friendly staff will guide you through the screening process and what to expect throughout your visit. Specialised healthcare professionals will then conduct preliminary tests before your consultation. Following this, you will then be subjected to different clinical examinations and selected tests. Once all the tests are completed, you can schedule an appointment for your review and follow up consultation with the doctor.
If you're looking for more reasons why to choose Healthway Screening, you will be delighted to know that their locations provide patients with greater accessibility to their health screening services and a shorter waiting time, perfectly suited for those who want quality and convenience.
2. Mediway Medical Centre


You can sign up for their Mediway Basic package if you wish to have a general overview of your health. It is a simple jump-start package to receive a basic understanding of health indicators such as blood pressure, cholesterol levels & blood sugar level. The post review of your health screening results can be scheduled with the doctor a week from the screening date.
Mediway Medical & X-Ray Centre is fully equipped and designed for optimum quality and performance. Reviews mentioned how efficient the registration and medical assessment was, and deemed the fees to be reasonably priced.
3. Nuffield Medical


Nuffield Medical is a family medicine practice with two clinics situated in Siglap and Orchard. Nuffield Medical recommends that if you are generally healthy, a screening once every 12-18 months is a good routine. Their health checkups help the doctor to find out if you have any underlying medical conditions even if there are no symptoms.
Reviews praise their friendly staff and said they were left assured by the doctor, Dr Lin. In fact, Dr Lin is experienced in various aspects of Family Medicine including health screening, care of chronic conditions, men's health and paediatrics.
4. WL&H Medical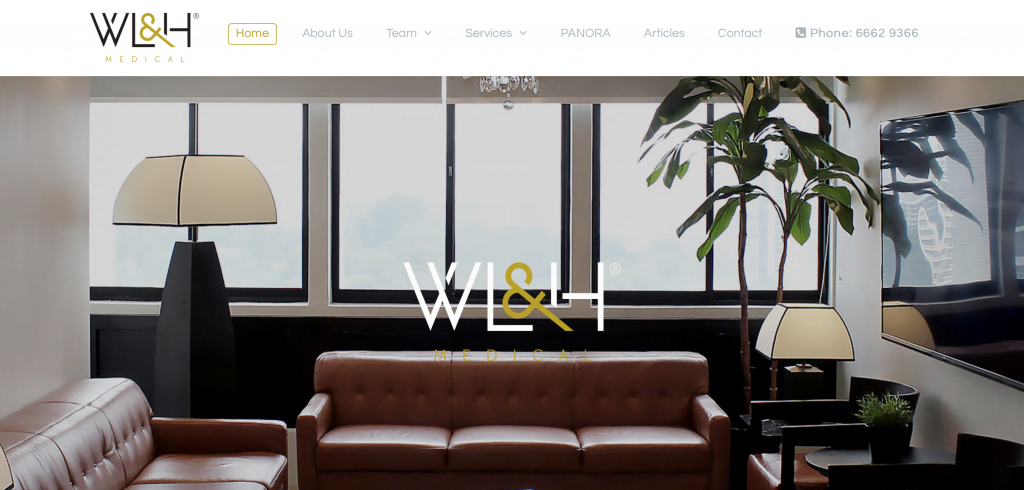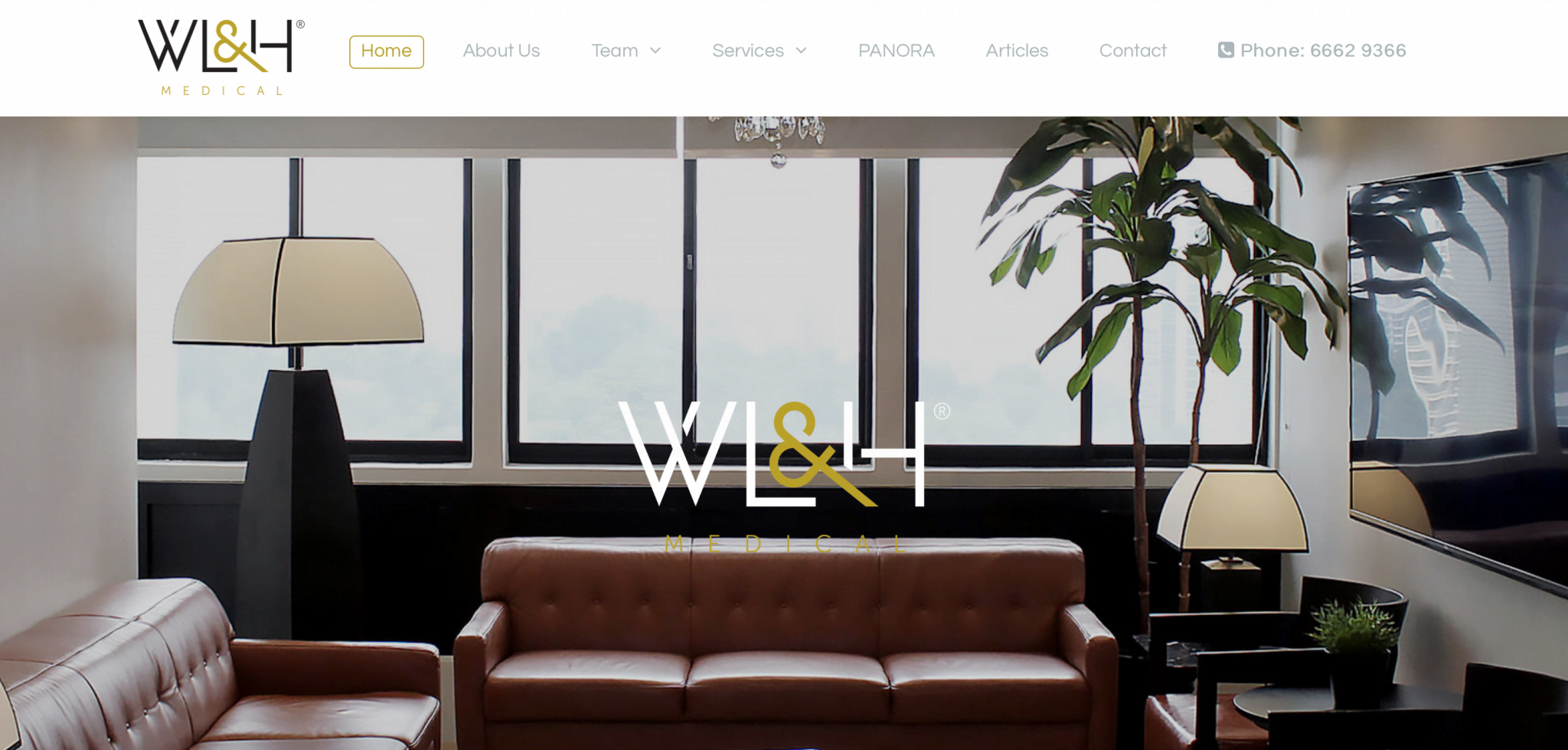 WL&H Medical was founded by renowned specialists, Dr Peter Yan, who is a cardiologist and Dr Teo Cheng Peng, a Haematologist. It is one of the first Specialist Wellness clinics that focuses on personalised precision medicine. Interestingly, they also deliver a unique medical model known as P4 (Preventive, Predictive, Participatory and Personalised) Medicine.
WL&H Medical Clinic is also home to the specialist-crafted ATLAS Multiphasic Health Screening Programs. These health screening programs deliver more than just a basic health screening, but also a tool to empower their clients. Their services help you to kickstart your journey toward evidence-based wellness.
5. Icon Health Screening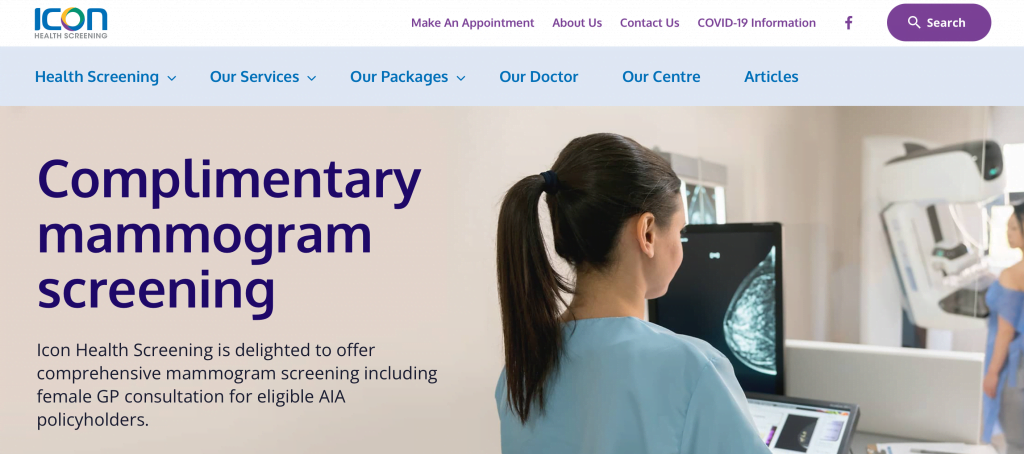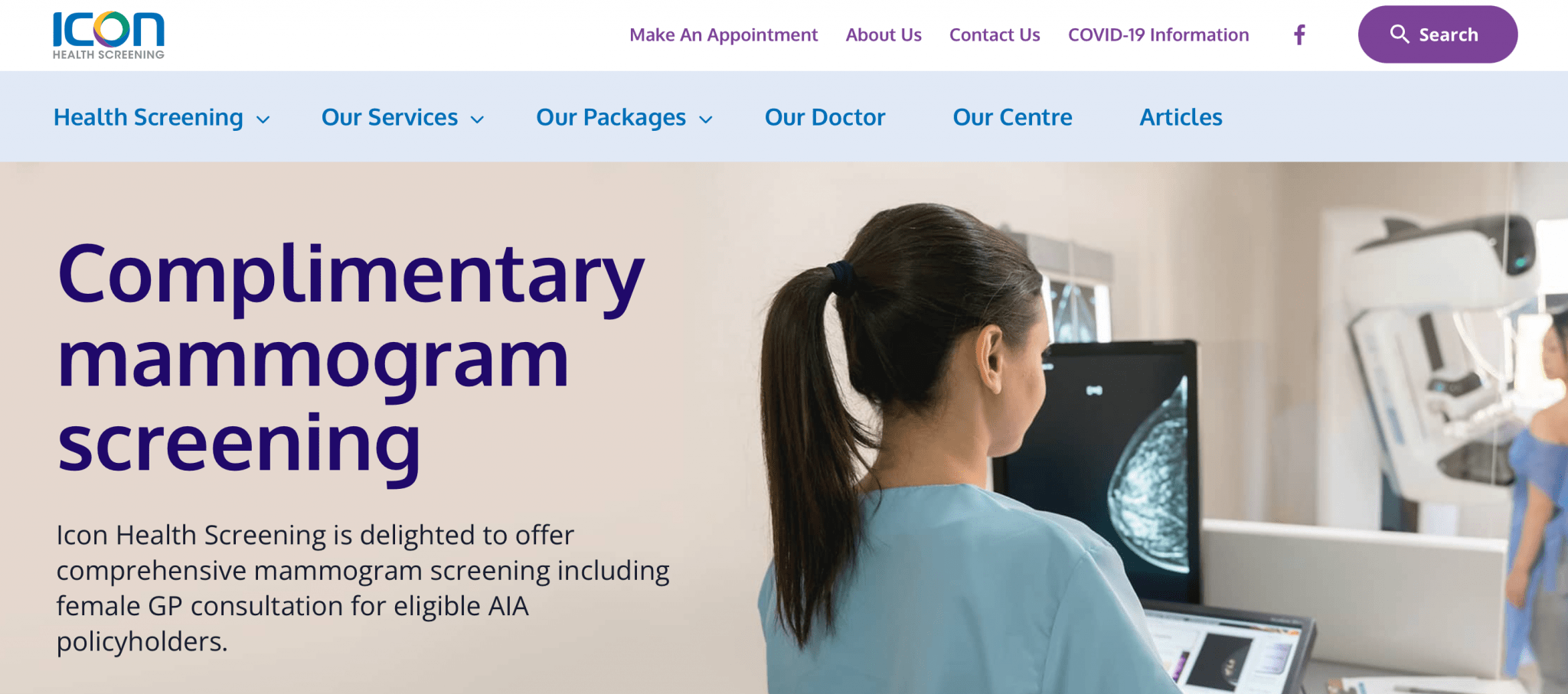 Icon Health Screening is a dedicated screening centre that offers a comprehensive range of screening packages to suit all ages. Their experienced doctor, Dr Lau Pik Onn, and team provide diagnostic services in an efficient and holistic manner.
Nestled in the heart of Singapore in Novena Medical Center, Icon Health Screening is also accessible by MRT for your convenience.
6. Advantage Medical Group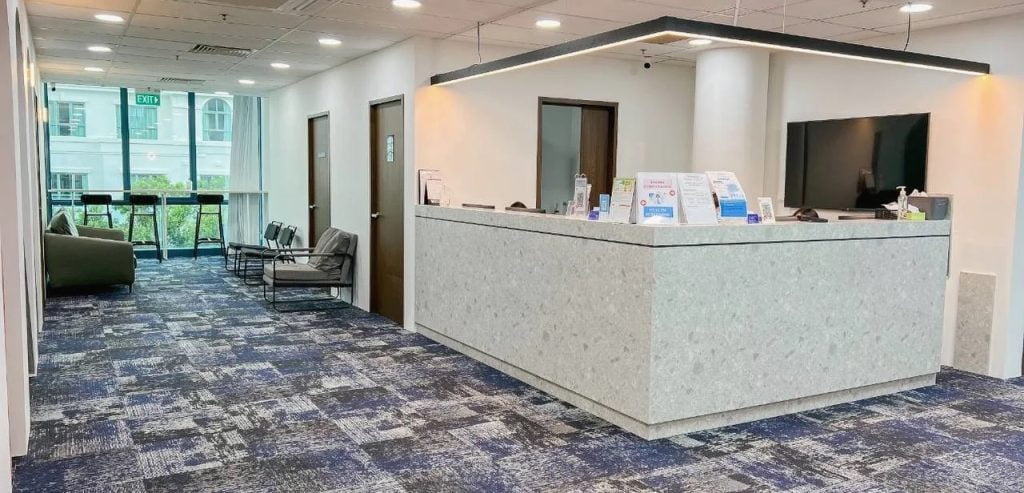 Advantage Medical Group serves Singapore with four clinics in Bedok, Bukit Timah, Jurong West, and Geylang East. Their Bukit Timah clinic doubles as a comprehensive health screening centre, equipped with X-Ray and Ultrasound services. Catering to all age groups, they offer patient-centric care, ensuring everyone from the young to the elderly receives optimal healthcare. Advantage Medical Group is committed to serving their community with high-quality medical services in these strategically located clinics.
For more information, you may WhatsApp them at +65 8784 0093.
7. DB Medical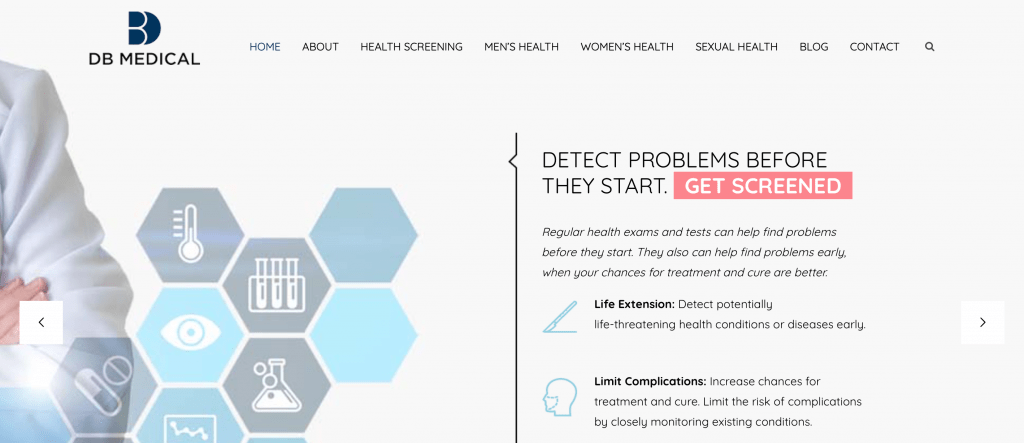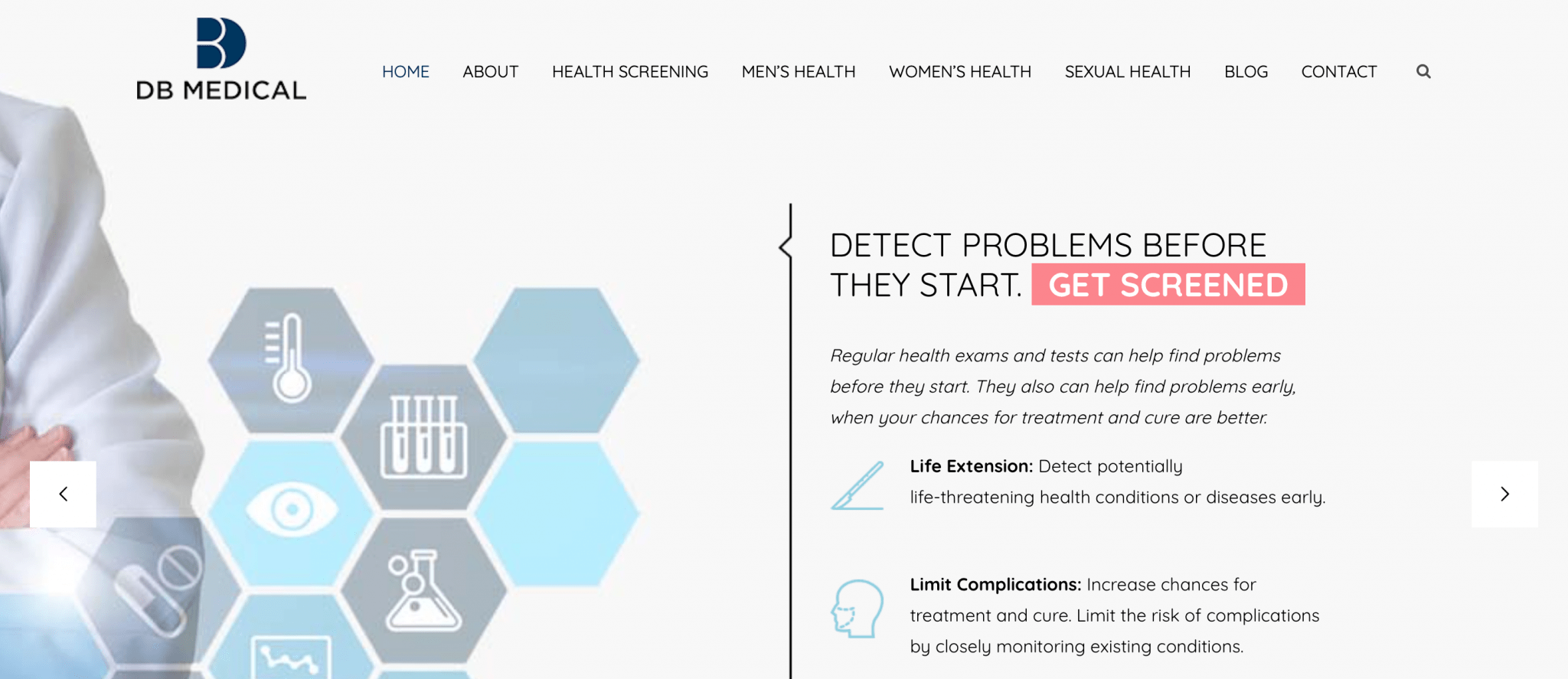 DB clinic is an accredited clinic that offers a seamless, hassle-free, private personal screening and management of various health services. You'll be comforted to know that the Health Screening packages at DB Medical assess your health condition and detect any insidious health conditions. The team and their services are pretty versatile and are willing to listen to and address your concerns.
Reviews love how detailed the walkthrough by the doctor was, and feel comforted by the friendliness and helpfulness of the staff. You can also check out their blog to understand the various medical conditions you might be implicated by.
8. DTAP Clinic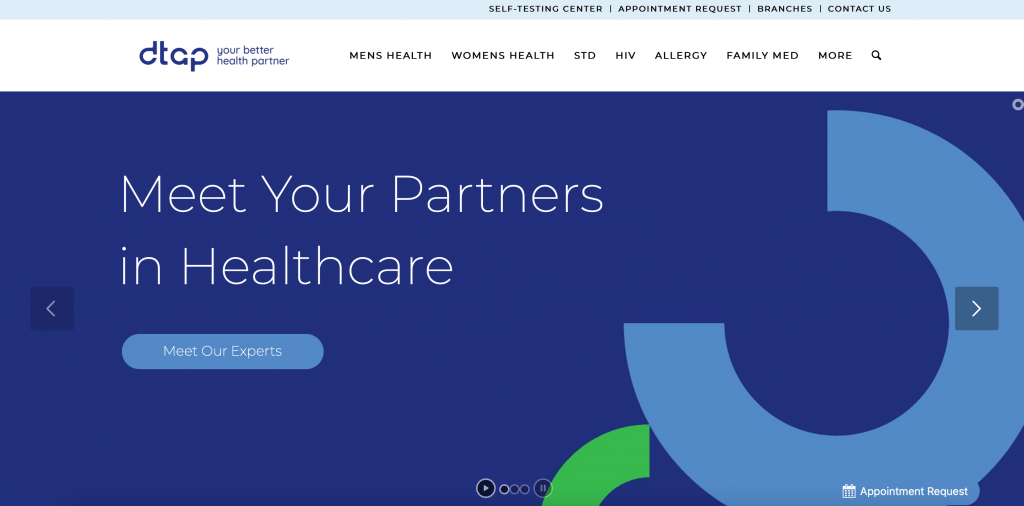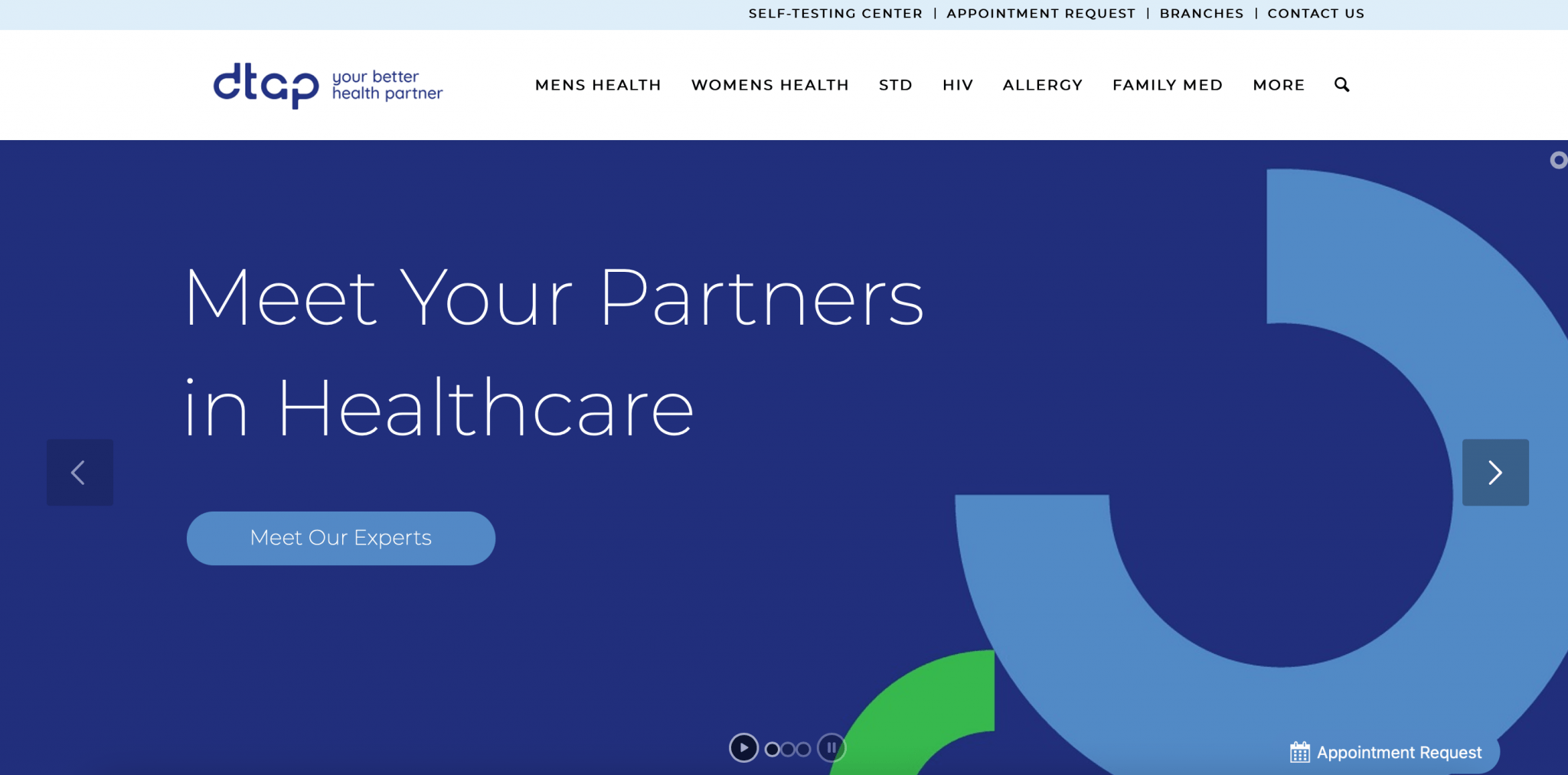 Dr. Tan & Partners (DTAP) clinic provides Essential Health Screening & Comprehensive Health Screening packages that check on your general health, chronic diseases and cancers. There are also other general screenings that may be recommended to you based on your age or individual risk factors.
Since its establishment in 2005, DTAP Clinic has expanded successfully to 12 clinics in both Singapore and Malaysia. Reviews revere how the doctors and staff made them feel at ease by setting a cosy environment, addressing their queries and charging them reasonable prices.
9. Thomson Wellth (Medical and Aesthetic Clinic)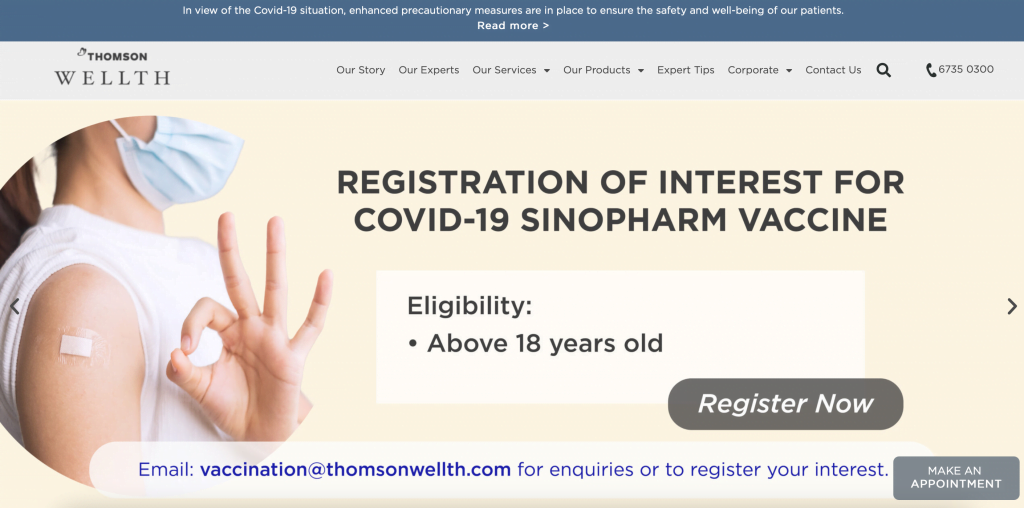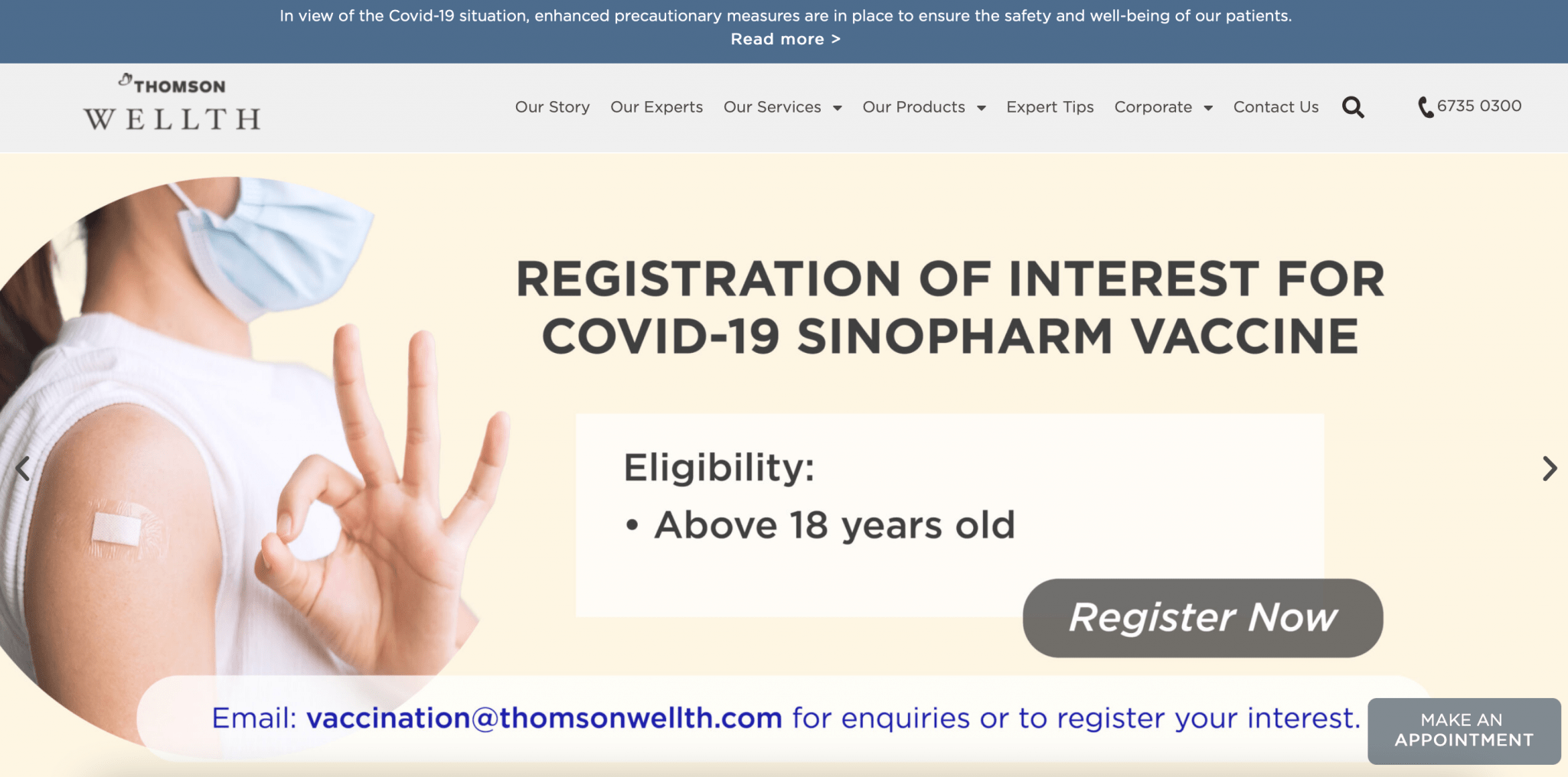 Located in the heart of Orchard Road, Thomson Wellth Clinic offers easy access to healthcare and wellness programmes. Their simple baseline screening can give you an overview of the state of your body, allowing for early detection and intervention if needed. As their screenings are based on your gender, age, sex, and medical history, you can also take a look at their other packages for more accurate readings and results.
Reviews describe how the staff had made their visit a very smooth and pleasant one, and that their doctors and team had provided them with a great service that reassured them. You can also check out the profiles of their Health Screening experts here.
10. Health Outreach Clinic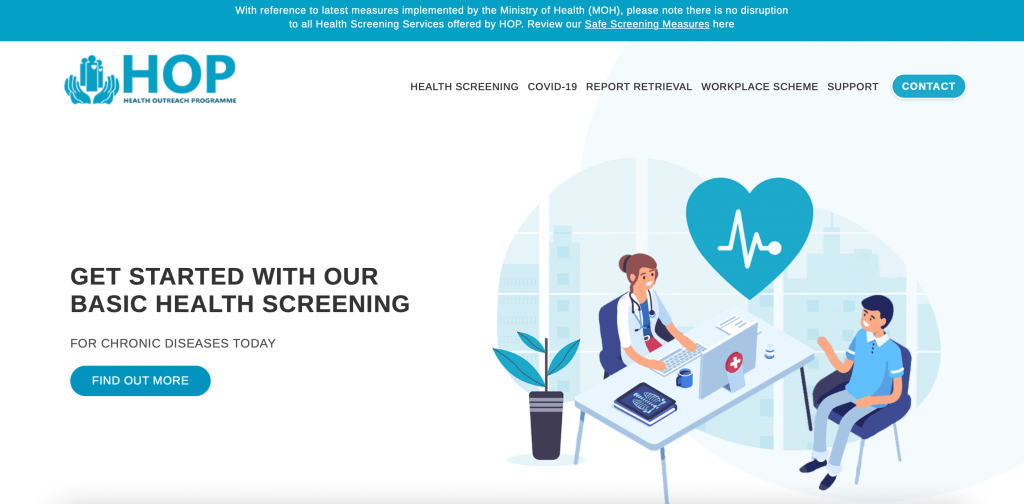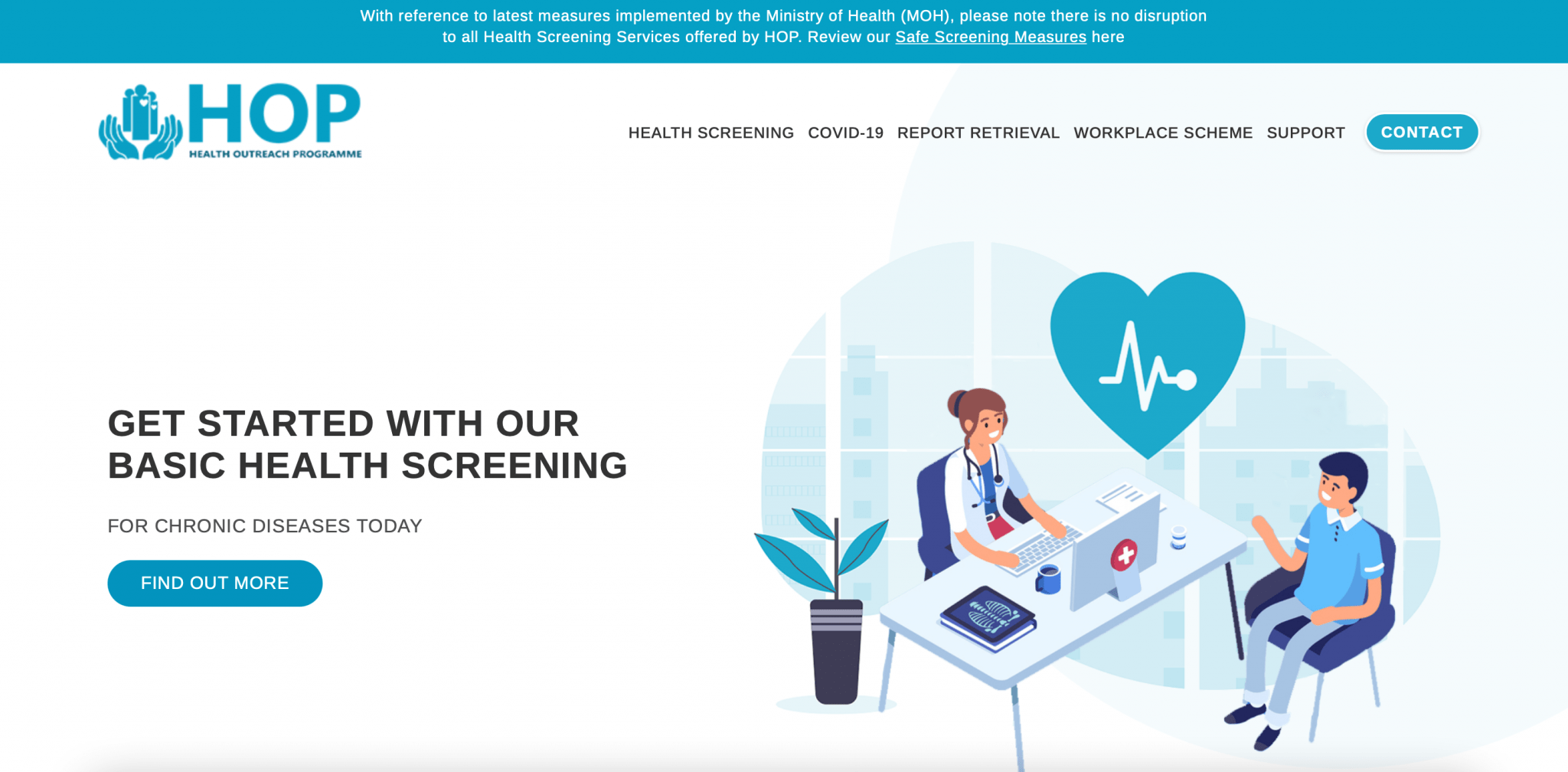 The Health Outreach Programme provides home-based and small group health screenings with more than 15 years of experience in this industry. The process from online registration to report retrieval is an effortless & hassle-free experience for patients.
The health report itself and post-screening follow-up are personalised to help you make better lifestyle choices. Reviews highly recommend their affordable services because the medical team is very thorough and attentive.
11. Healthify Medical Family Clinic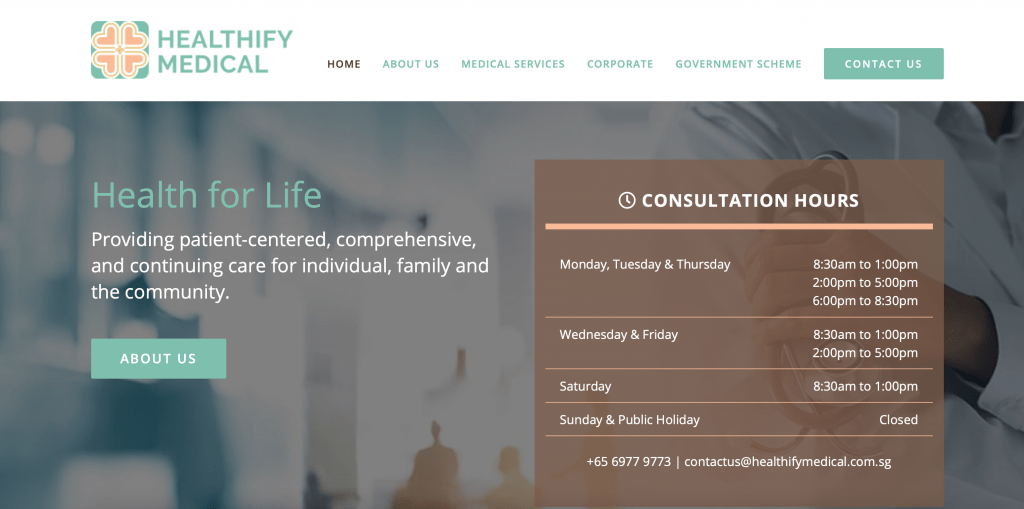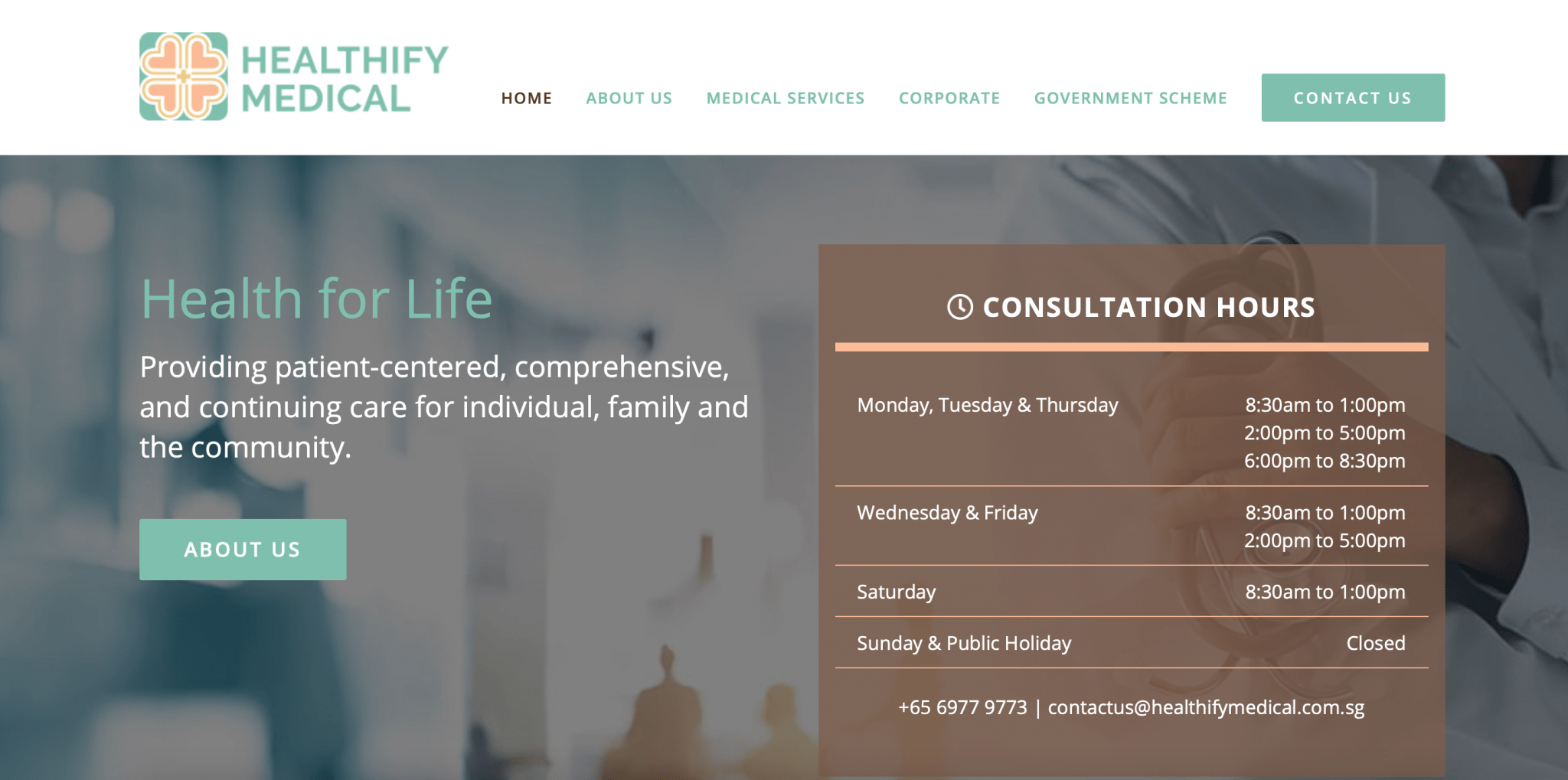 Healthify Medical Family Clinic provides patient-centred, comprehensive, and continuing care, placing a focus on disease prevention and health promotion. Their health screening packages allow for early detection of common chronic illnesses such as heart disease, stroke, hypertension and diabetes. Regardless of age or gender, there are personalised packages available that cater to your needs.
Subsequently, their doctor will review and advise you on health risks, family medical history and stress levels how will affect your well-being. Based on this, you can make and manage lifestyle and dietary adjustments.
Conclusion
Getting a medical check-up frequently can uncover key insights about your current health status, as well as identify future risks for early intervention and avert common diseases.
While SBO is committed to supporting our local businesses, we welcome any feedback and anonymous sharing regarding your experience with our recommended 10 Best Clinics for Blood Test in Singapore.
If you are looking for other health diagnostic services, check out this piece on the best hearing test in Singapore.
Explore More Content