11 Best Vitamin C in Singapore for Stronger Immunity [2023]
Start your day right with a dose of Vitamin C for better health and immunity!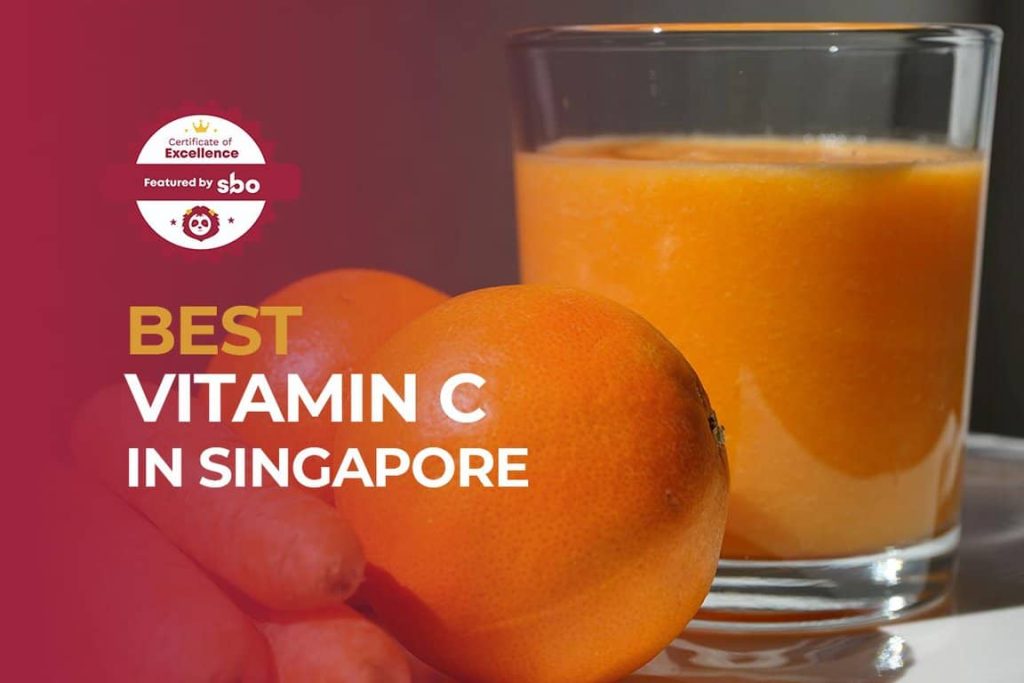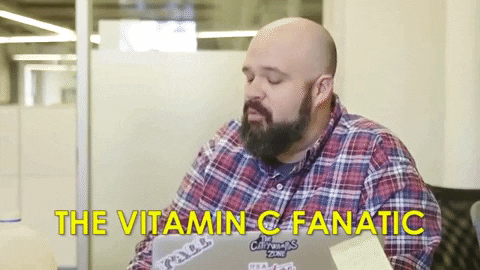 Said to be the safest first line of defence for infection, Vitamin C is a critical micronutrient that supports the growth, development and repair of all body tissues.
Vitamin C is water-soluble and can be found in many fruits and vegetables such as oranges, broccoli, kiwi fruit, kale and spinach.
While it is highly recommended to get your Vitamin C intake from foods, not everyone has a healthy balanced diet and may turn to supplements to meet their needs.
Check out the 11 Best Vitamin C to boost your immunity and stay healthy!
1. Now Foods, C-1000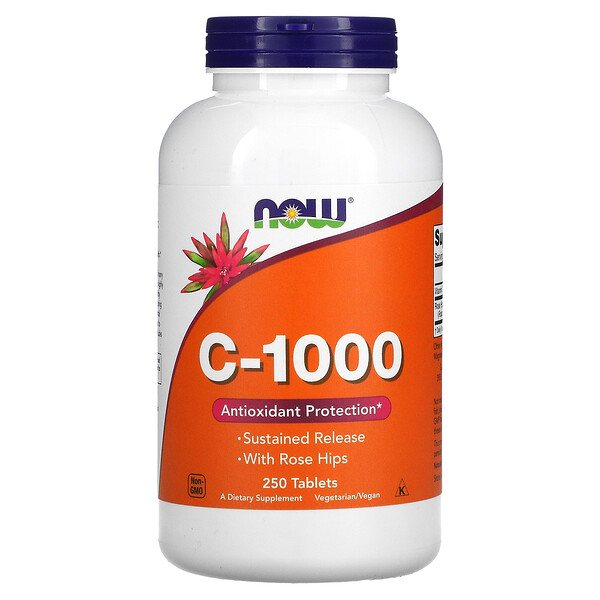 Easy to swallow with no strong or bad taste, this product from Now Foods is specially formulated to provide a sustained release of vitamin C over an extended period.
With rosehips included as an added source of Vitamin C, it is also Non-GMO and Vegan/Vegetarian-friendly.
2. Doctor's Best, Vitamin C with Q-C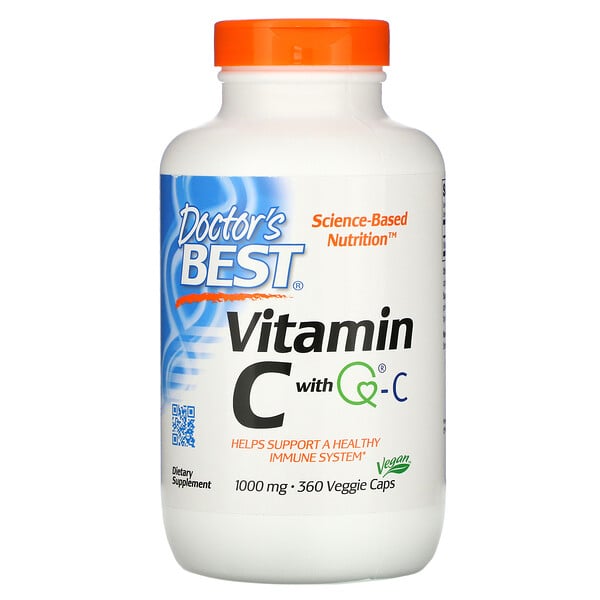 Containing Q®-C, which is manufactured in Scotland and prized for its quality and reliability, this Vitamin C supplement from Doctor's Best is suggested to be taken one capsule daily without food or as recommended by a nutritionally-informed physician.
Besides being Vegan-friendly, it is also Non-GMO, Gluten-Free and Soy Free.
3. Nature's Way, Vitamin C with Rose Hips, Extra Strength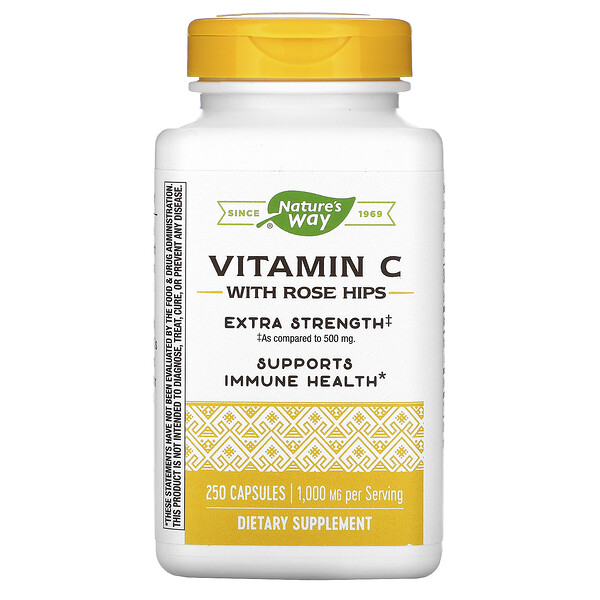 Carefully tested and produced to superior quality standards, this product from Nature's Way has 1,000 mg per serving, which provides powerful antioxidant protection with extra strength.
In addition to being gluten-free, it also does not contain sugar, salt, yeast, wheat, soy, dairy products, artificial colours, flavours, or preservatives.
4. NaturesPlus Vitamin C 1000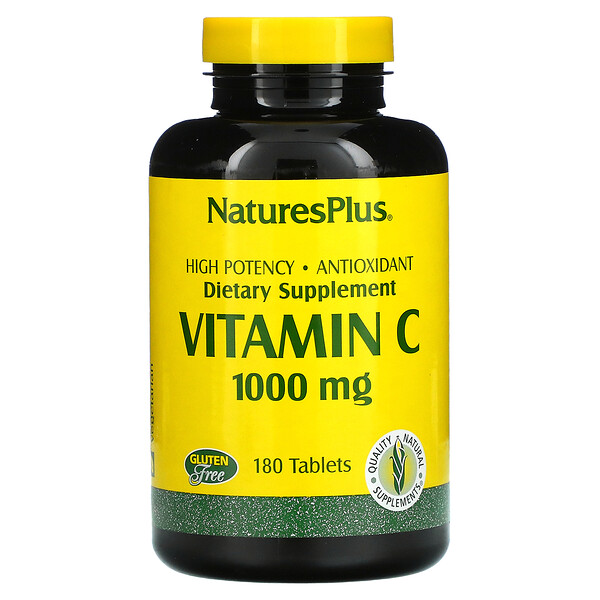 A high-potency Vitamin C supplement that includes Rose Hips (Rosa canina fruit), NaturesPlus Vitamin C 1000 is an antioxidant needed for over three hundred metabolic functions in the body.
Suitable for vegetarians, NaturesPlus Vitamin C 1000 also provides you with nutritional support for free-radical defence.
5. Doctor's Best, Elderberry Gummies with Vitamin C & Zinc, Berry Blast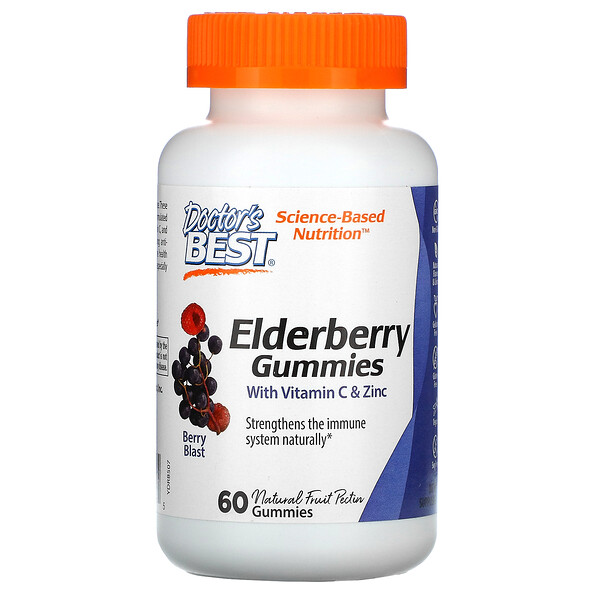 Gelatin-free natural fruit pectin gummies, these tasty Elderberry Gummies from Doctor's Best are formulated with black elderberry fruit, vitamin C, and zinc, all known to contain strong antioxidant properties.
With natural flavours and colours, these gummies are also vegan, gluten-free and soy-free.
6. NutriBiotic® Hypo-Aller C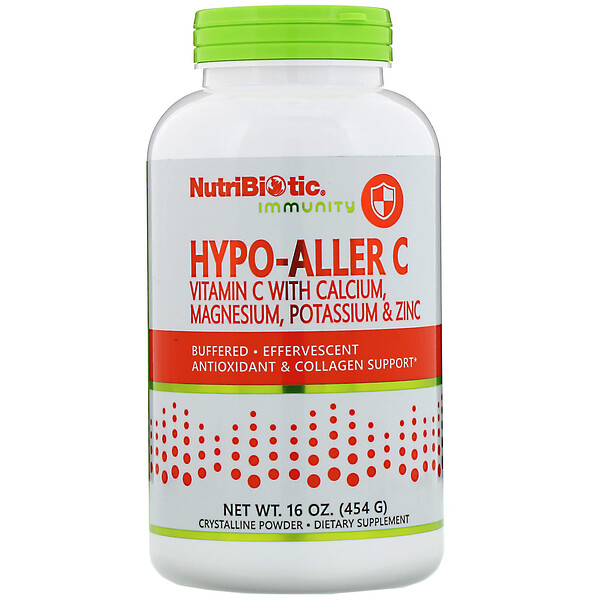 An effervescent powder in a readily soluble form, NutriBiotic® Hypo-Aller C combines 100% pharmaceutical grade L-ascorbic acid (vitamin C) with an array of highly bioavailable minerals, including calcium, magnesium, potassium, and zinc.
To consume it as a dietary supplement, mix 1 or 2 teaspoons of the powder into a glass of juice or water (can be taken with or without meals).
7. Natures Plus, Animal Parade Vitamin C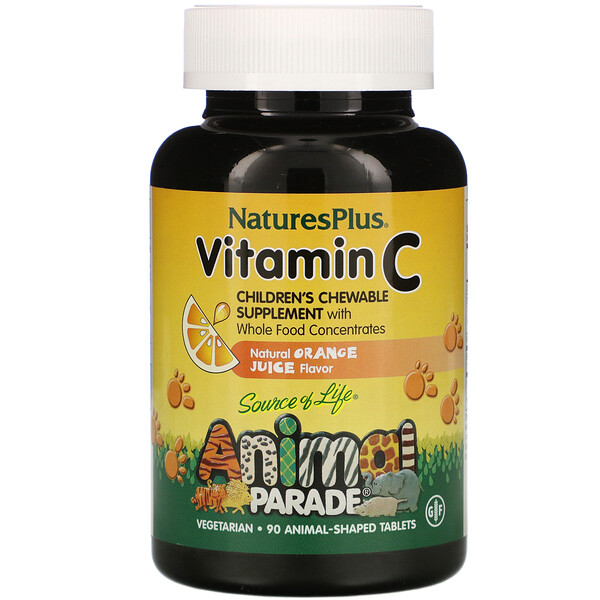 A children's chewable supplement with whole food concentrates, Natures Plus, Animal Parade Vitamin C provides nutritional support for healthy free-radical defence and overall well-being.
Also children-friendly with animal-shaped tablets, it is suggested to take two chewable tablets daily.
8. Garden of Life, Vitamin Code, RAW Vitamin C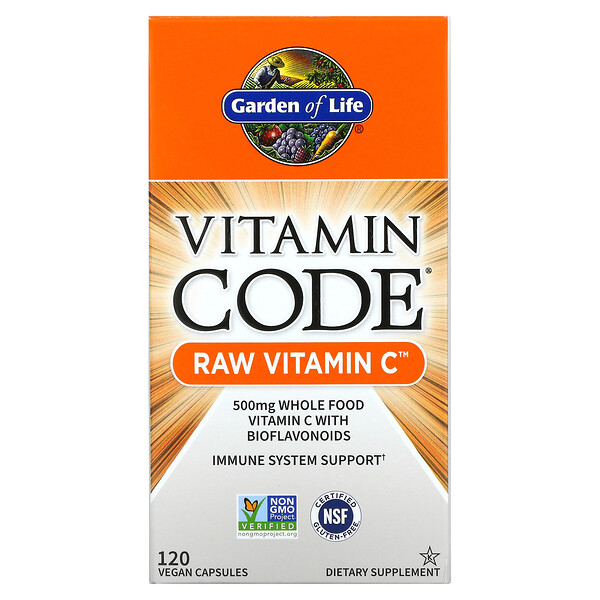 Specifically formulated to provide 500 mg of Vitamin C with naturally occurring bioflavonoids, this product from Garden of Life comprises 23 powdered organically grown fruits and vegetables that support your immune system with added antioxidants, vitamins and nutrients cofactors.
A raw whole food supplement, this Vitamin C supplement has no high heat, synthetic binders, fillers, artificial flavours, sweeteners, colours or additives that are commonly used in tablets.
9. Holistic Way, High Potency Vitamin-C
Timed-released to gradually supply Vitamin C throughout the day, Holistic Way's High Potency Vitamin C helps maintain healthy capillaries, skin, bones, gum and teeth and promotes wound healing.
With added natural Citrus Bioflavonoids, the Vitamin C in the product also helps prevent free radical damage in the body.
10. Natures Aid Vitamin C 1000mg (Time Release)
Specially formulated to ensure a slow release of the Vitamin C into your body throughout the day, Natures Aid Time Release Vitamin C ensures that the water-soluble Vitamin C is kept in your body longer without being washed out of the body after a few hours.
A vegan-friendly tablet that is recommended to be swallowed whole with a cold drink each day, Natures Aid's Time Release Vitamin C is free from any colours or flavours and does not contain any GMO, gluten, yeast, dairy, nuts, soya, sugar or sweeteners.
11. 21ST CENTURY Slow Release Vitamin C-1000 Tablets
A 10% free immune system support guaranteed quality, the 21ST CENTURY Slow Release Vitamin C-1000 Tablets ensures the prolonged-release vitamins slowly release nutrients into the body over an extended period of time.
Useful during times of stress, it is recommended to take one tablet daily or more if prescribed by your doctor.
Conclusion
Do you have any reviews and comments to share regarding our choices for the best Vitamin C?
While SBO is committed to supporting our local businesses, we welcome any feedback and anonymous sharing regarding your experience with the listed 11 Best Vitamin C for Stronger Immunity.
We hope that this guide will be useful in helping you to make an informed decision when it comes to finding the best Vitamin C.
Featured Image by Vedrana Filipović on Unsplash
Explore More Content