10 Best Vitamin B Complex in Singapore for an Energetic Mind [2023]
Here are our top picks for Vitamin B complex in Singapore that you may want to consider for your next purchase!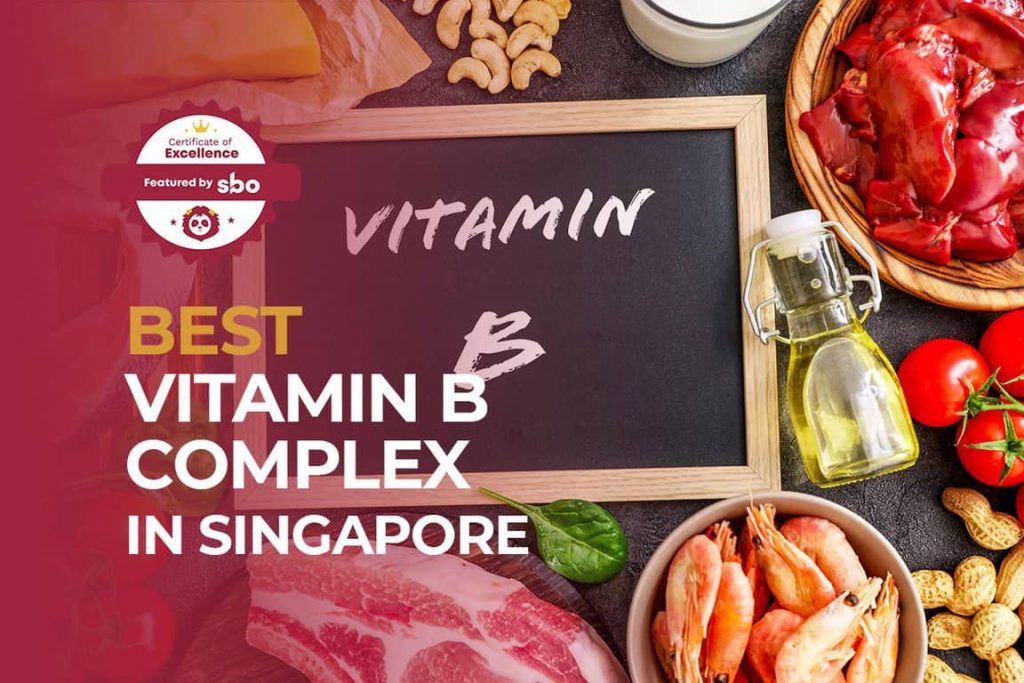 As how all vitamins have a role in maintaining good health and well-being, Vitamin B is an energy supplement that primarily supports our heart and nervous system health.
When taken consistently, this Vitamin could also increase our sleep quality and help in managing stress levels. Here are our top picks for Vitamin B complex in Singapore that you may want to consider for your next purchase!
1. iHerb Nature's Bounty B-Complex

Nature's Bounty B-Complex is a timed released supplement that also contains folic acid and Vitamin C, aiding in the conversion of food to energy. The product is pretty value for money with 125 tablets for S$11.77!
This product is retailing on iHerb an online-only retailer that provides vitamins and protein supplements. Get to enjoy free shipping too for orders over S$54.90!
2. iHerb Doctor's Best Fully Active B Complex

Another Vitamin B product can be purchased on iHerb is that of Doctor's Best Fully Active B Complex which contains all eight important B vitamins for optimal absorption to support overall health and well-being. It can also act as a dietary supplement, something which is all the more important amidst our busy lifestyles these days.
For new customers with iHerb, enjoy 22% off your first order with promo code 22NEW at checkout!
3. GNC Big 100 B-Complex Formula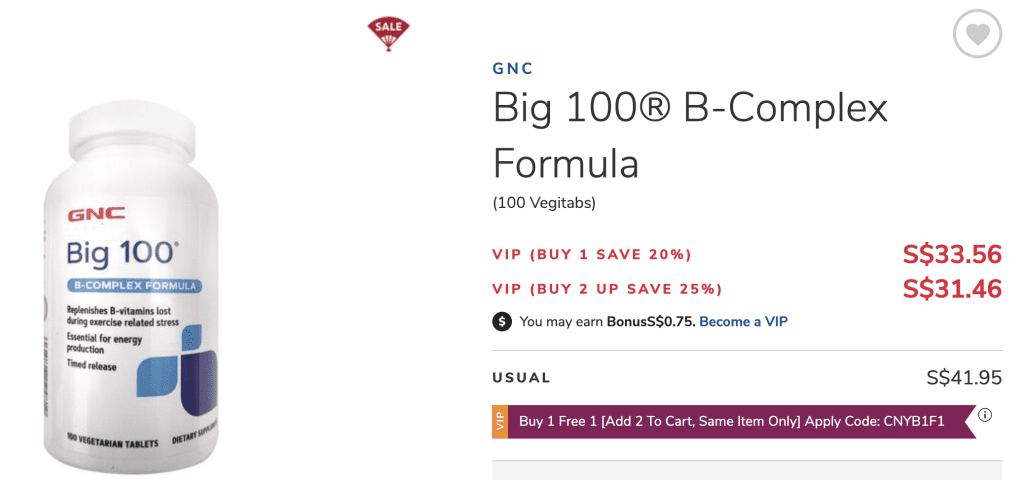 The GNC Big 100 B-Complex Formula is a balanced B-complex that provides essential B vitamins. Recognising that these B-Vitamins are essential for carbohydrate, protein and fat metabolism, and energy production, we see more people turning to these supplements to boost overall health.
Good news for GNC's VIP members who would get to enjoy a 20% discount on the product!
4. Blackmores B Performance Complex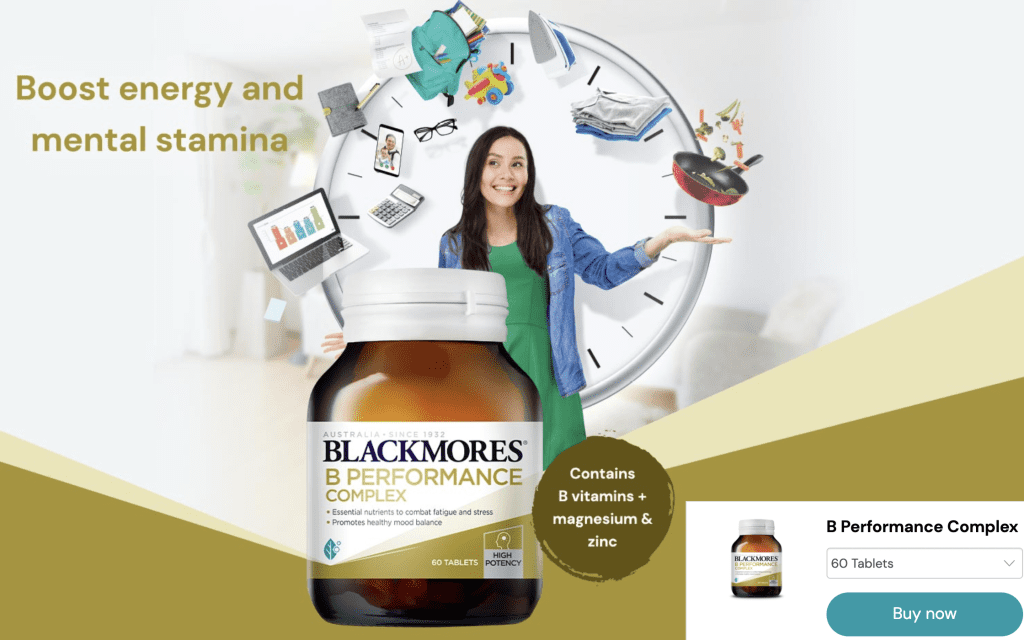 When one talks about getting health supplements, Blackmores would definitely come to mind! If you frequently experience stress or require a boost in mental stamina, this product which contains Vitamin C, Vitamin B6, Vitamin B5, Zinc and Magnesium comes in handy to aid in healthy stress response.
If you're worried about added artificial ingredients, fret not as this product contains no preservatives, artificial flavours or sweeteners! Other than purchasing directly from the Blackmores site, one can also find this product retailing at Watsons, Guardian and Shopee!
5. Kordel's Vitamin B12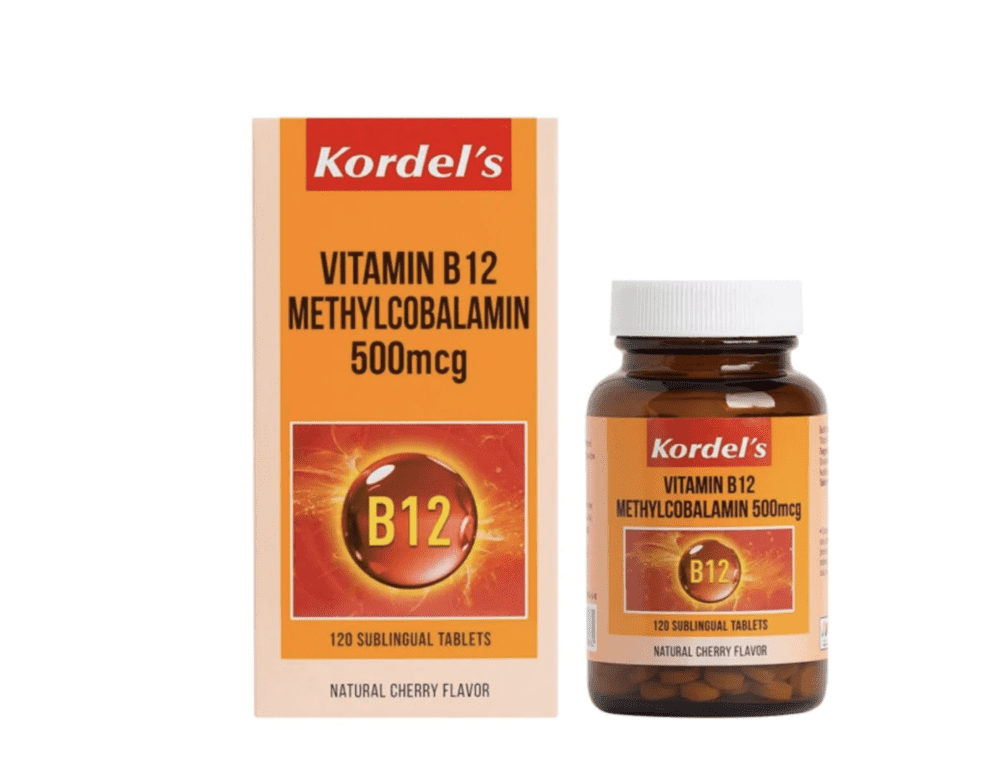 Kordel's would not be an unfamiliar brand to many as we commonly see this retailing in many health supplement and also in Watsons and Guardian. Kordel's Vitamin B12 with 120 tablets comes in natural cherry flavor and is suitable for vegetarians.
This active form of Vitamin B12 helps with red blood cell formation, metabolises fats and proteins, and plays a role in supporting your immune system.
The product is currently running at a 20% discount at Watsons Singapore so this is the time to grab one if you've been keeping an eye on this item!
6. Nature's Plus Vitamin B-12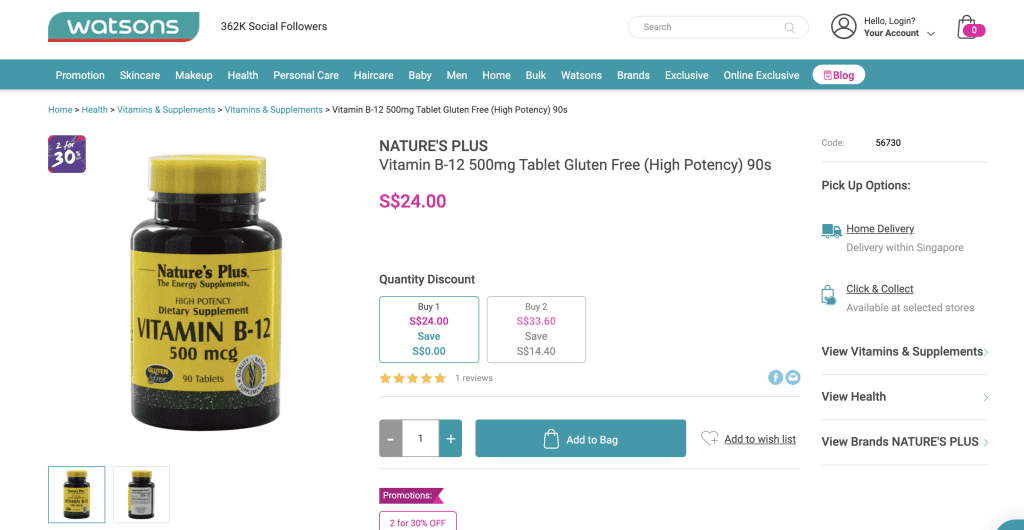 This gluten free product from Nature's Plus like many other Vitamin B products helps in the nutritional support of red blood cells.
Nature's Plus has a range of health supplements from cleansing and digestion to immunity and sleep boosters too.
The brand reputation that they have established over the years is a testament to the quality of their products. This product retails at Guardian, Shopee and also Lazada if you would like to get your hands on one.
7. Vitabiotics Feroglobin Vitamin B Liquid

For those that hate swallowing tablets, Vitabiotic's Feroglobin Vitamin B liquid form of Vitamin B does the trick here!
This honey and orange flavoured product not only contains Vitamin B which helps in maintaining overall health and vitality but also contains Vitamin C which increases iron adoption to reduce overall tiredness.
Iron is important regardless of age and this liquid Vitamin B supplement indeed does the trick.
8. Holistic Way Mega B Complex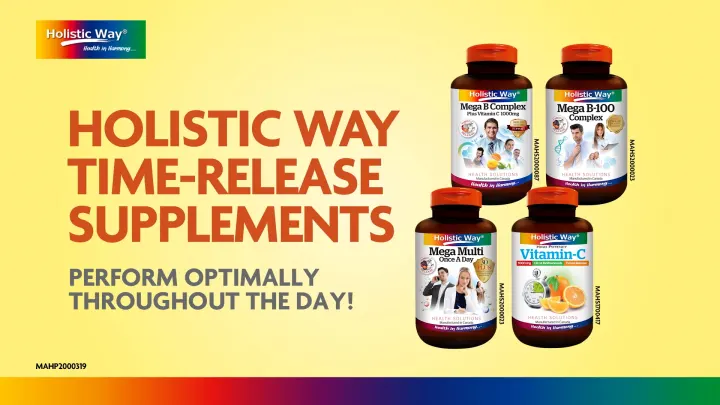 This Holistic Way Vitamin B is a timed-release vitamin that also contains Vitamin C to ensure that you are functioning at your optimal level each day.
As more of us start returning to the office and get busier, taking the right Vitamin B complex would better help to support the body in times of stress.
This vitamin B complex in Singapore retails at quite a few places – you could get your hands on one at Watsons, Guardian, Fairprice and even Shopee!
9. Kordel's B Complex + C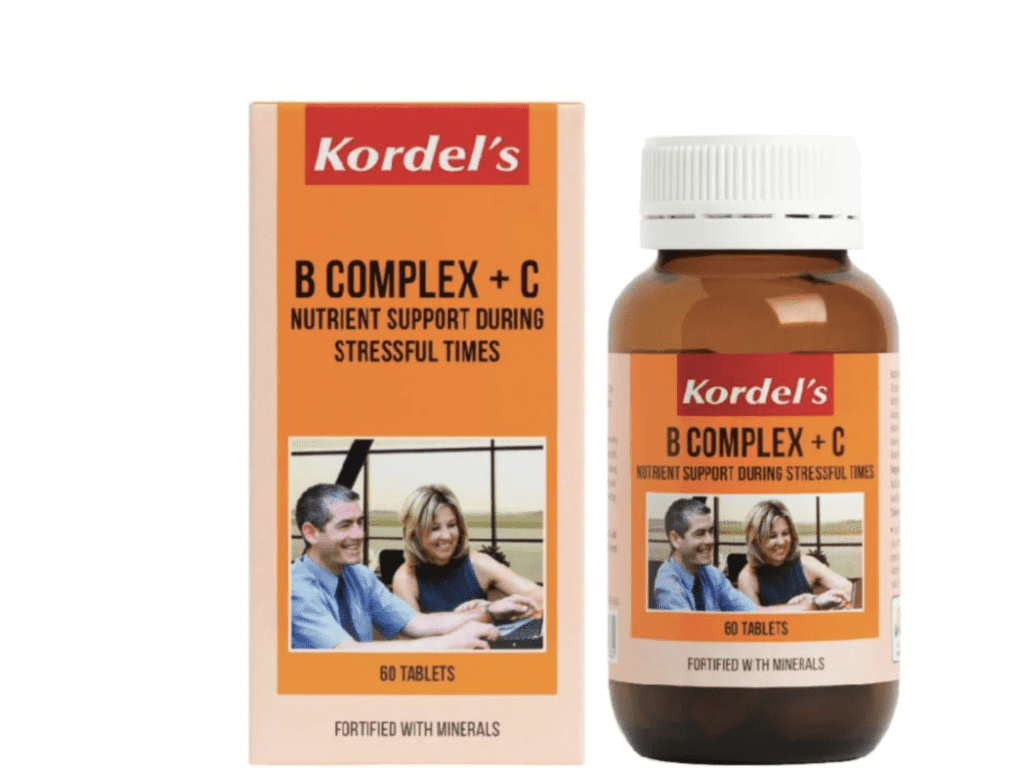 Another Kordel's favourite is the Kordel's B Complex + C formulated with calming herb (Passionflower) and minerals (Calcium and Magnesium) to help your body cope with the demands of a fast-paced lifestyle.
The Vitamin B component aids in boosting mental alertness and stamina while the Vitamin C component helps to support a strong immune system.
10. Ocean Health B-Complex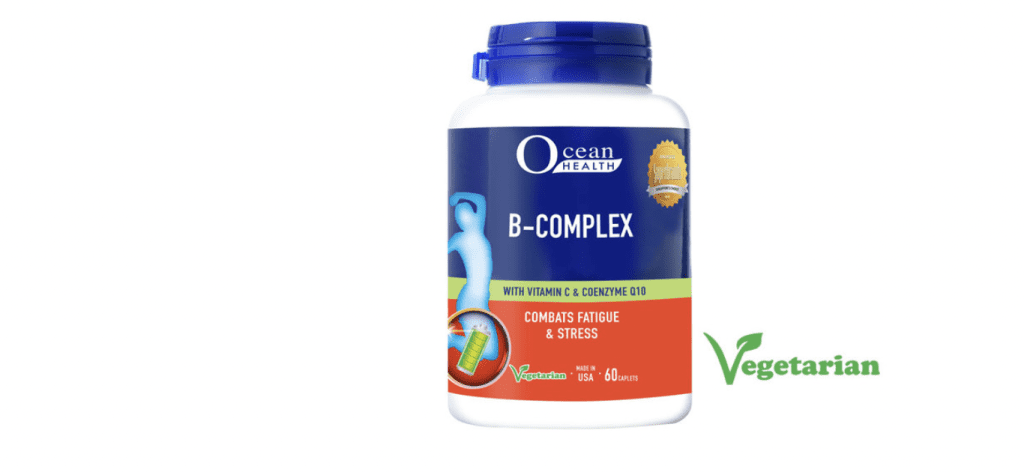 The Ocean Health B-Complex is another popular vegetarian option in the market that contains a formulation of B vitamins, Coenzyme Q10 and vitamin C that work in tandem to recharge your energy levels and combat fatigue.
Simply consume 1 tablet a day after a meal to see the product work in helping you to combat fatigue and stress.
Conclusion
Do you have any reviews and comments to share regarding our choices for the best vitamin B complex in Singapore to boost energy levels and cell metabolism.
While SBO is committed to supporting our local businesses, we welcome any feedback and anonymous sharing regarding your experience with the above-listed best vitamin B complex in Singapore.
We hope that this guide will be useful in helping you to make a better decision when it comes to finding the best vitamin B complex in Singapore.
Explore More Content