10 Best Supplements for Vitamin D3 in Singapore for Efficient Calcium and Phosphate Absorption [2023]
Check out the best Vitamin D3 supplements to regulate your overall health!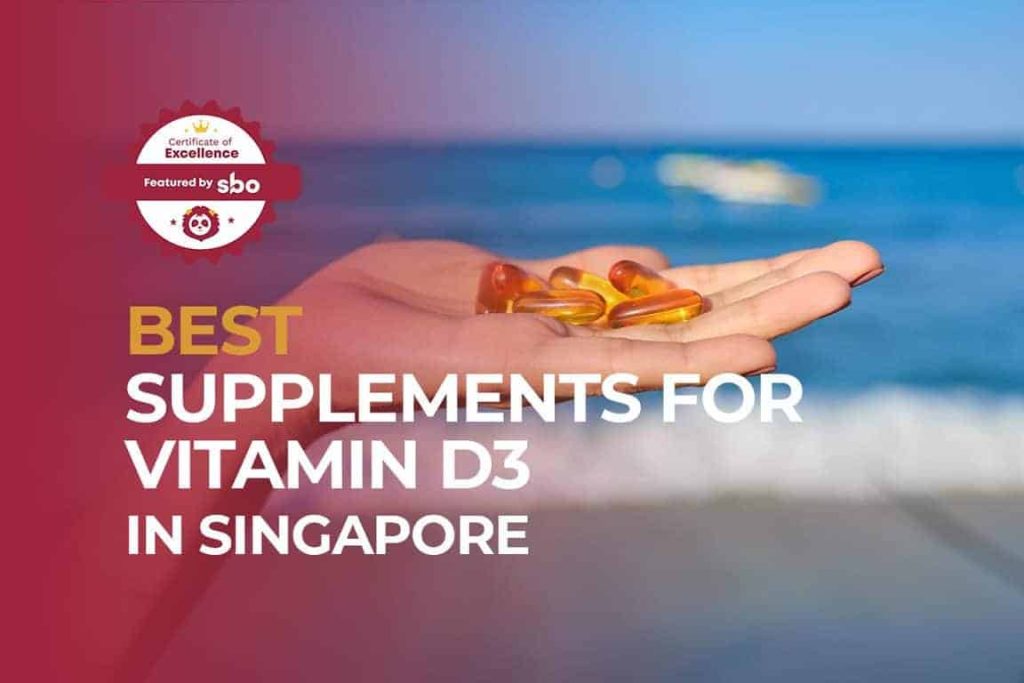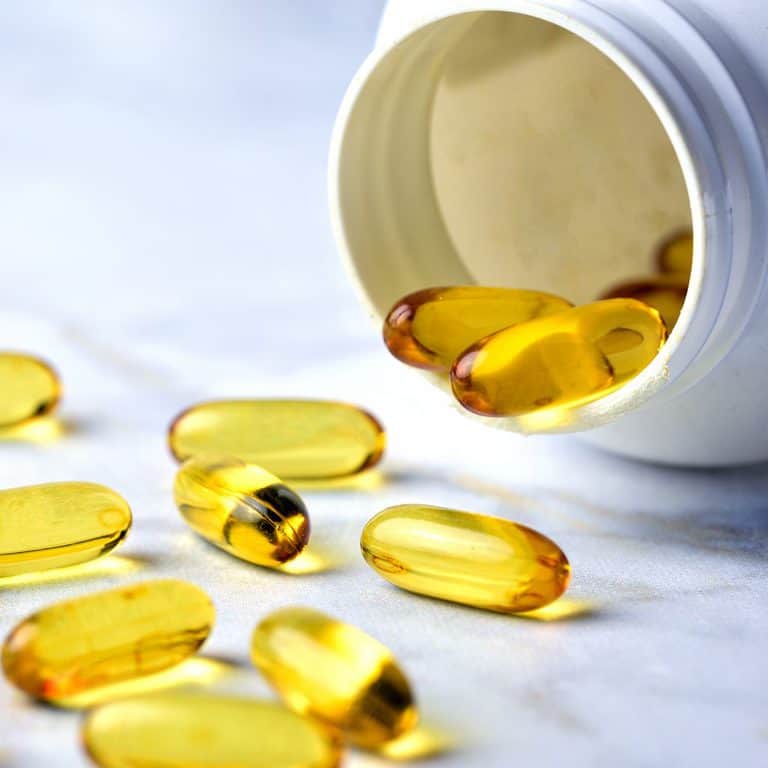 Essential for proper absorption of calcium and phosphate from your food intake, Vitamin D comes in two forms:
Vitamin D2 is naturally found in some plants.
Vitamin D3 is naturally found in animals and is produced by your skin cells when exposed to sunlight.
Considered to be better than D2, D3 is highly recommended by healthcare providers as it can last longer in the body and raise your overall vitamin D level more than D2.
While Vitamin D3 levels can be increased by getting more sunlight and eating more foods with a lot of D3s, it is much easier and faster for one to obtain D3 through supplement intakes.
Check out the 10 Best Supplements for Vitamin D3 in Singapore to improve your mood, reduce inflammation and strengthen your immunity, heart, bone and muscle health!
1. NOW Foods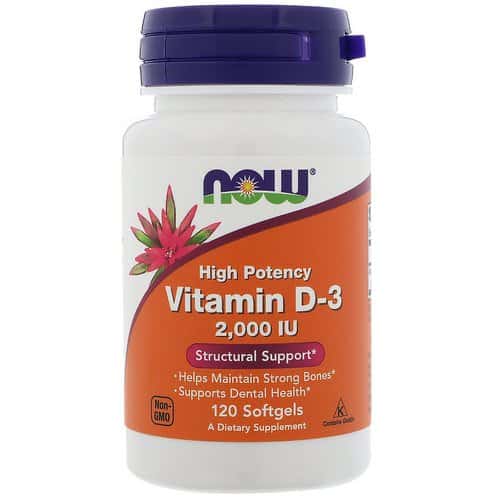 Super small and easy to take, this D3 soft gel capsule from NOW Foods contains a moderate dose of 2000 IU (international units) which is enough for boosting your daily immunity without overdosing.
Family Owned Since 1968, the high potency product is also Non-GMO and GMP Quality Assured so you can be assured that your body receives an adequate supply of quality D3 vitamins in the safest and fastest way possible.
2. California Gold Nutrition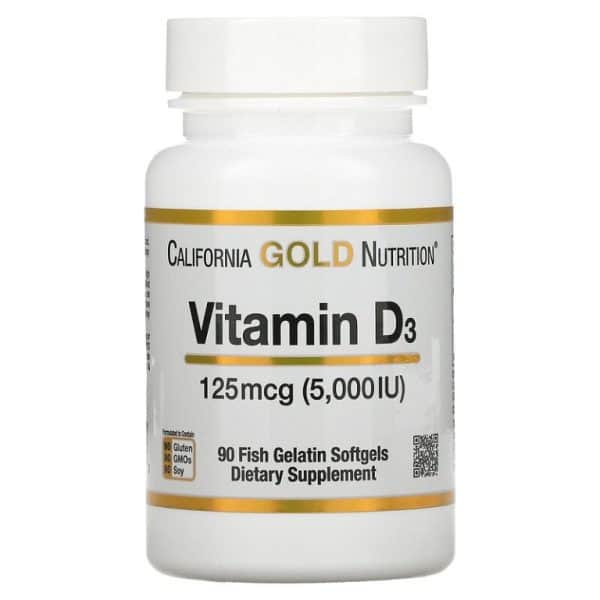 Featuring Vitamin D3 as Cholecalciferol from Lanolin in Fish Gelatin Softgels, California Gold Nutrition Vitamin D3 contains 125 mcg of D3 to support healthy immune system function and healthy bones & teeth.
Formulated to contain no gluten, no GMOs and no soy, this product is also produced in a 3rd Party Audited cGMP Registered (Certified) facility.
3. Zahler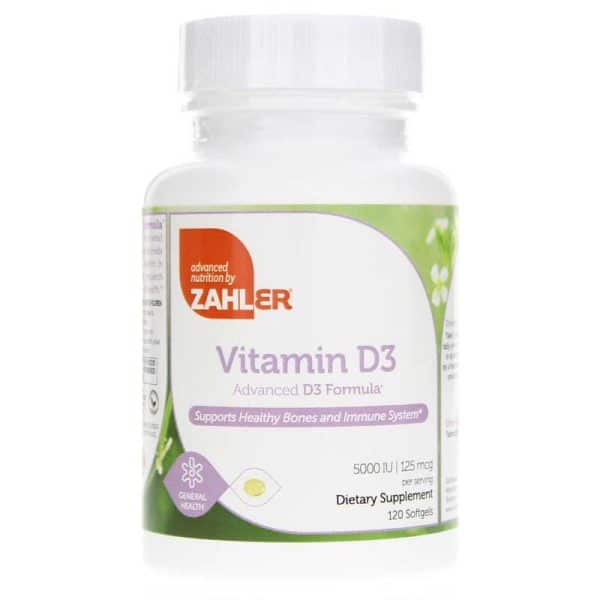 With Advanced D3 Formula, this kosher-certified high-dose Vitamin D by Zahler gets you slow but reliable results for stronger bone health and immune system.
Besides being Vegetarian friendly, the Vitamin D3 supplement is also Non-GMO, Gluten-Free, Dairy-Free & Soy-Free.
4. Nature's Bounty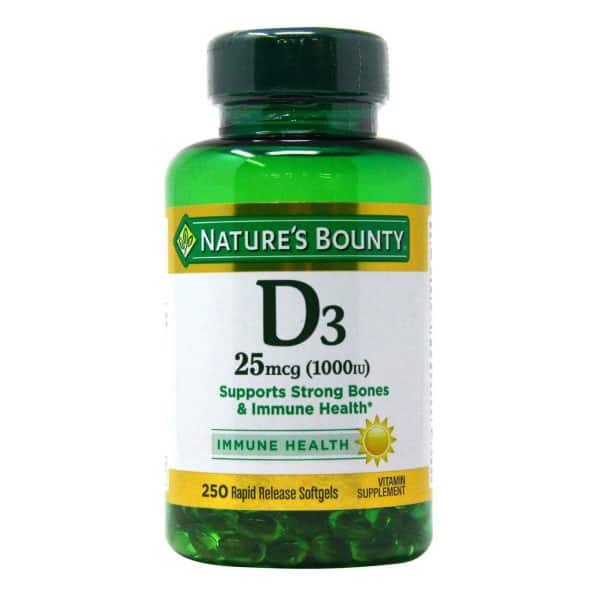 Combining science, nature and 50 years of expertise and innovation to provide the easiest way to increase your daily intake of Vitamin D3, Nature's Bounty Vitamin D3 helps maintain healthy bones and provides busy adults with the benefits of the natural sunshine that living and working indoors can deprive them.
Committed to safety and purity in their products, the Vitamin D3 Softgels are non-GMO, gluten-free and sugar-free with no artificial colours or sweeteners.
5. NaturesPlus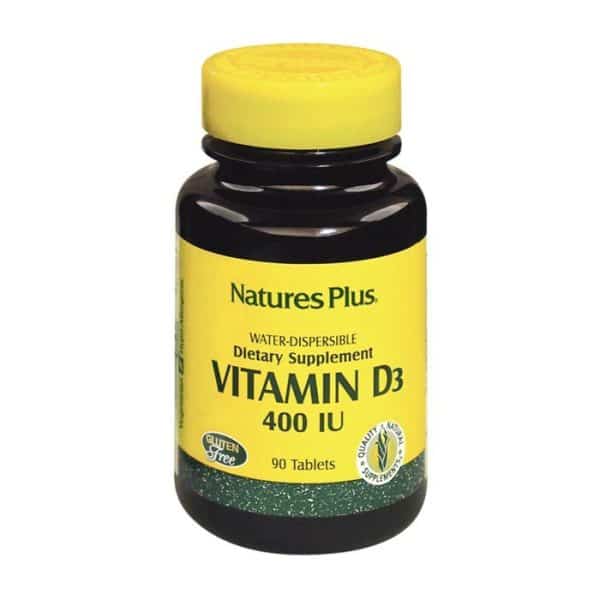 Made with Vitashine™, NaturesPlus' Vitamin D3 400 Water-Dispersible may be your single most important supplemental nutrient needed to support a healthy immune system and more.
Besides being free from artificial colours and artificial preservatives, this Vitamin D3 supplement is also free from all of the major allergens identified in the U.S. Food Allergen Labeling and Consumer Protection Act.
6. Sports Research
A 2-in-1 formula containing K2 that helps to ensure the calcium transported by the Vitamin D is absorbed by your bones, the Sports Research's SR™ Vitamin D3 + K2 combines VegaDELight™ Vegan D3 (as Cholecalciferol from Lichen) and MenaQ7® K2 (as Menaquinone-7 from chickpea) with Virgin Coconut Oil in a Vegan Certified PlantGel™.
Also containing other ingredients like non-GMO rice bran wax, non-GMO vegetable glycerin and olive oil, the supplement is cGMP Compliant and produced with Good Manufacturing Practices
7. Doctor's Best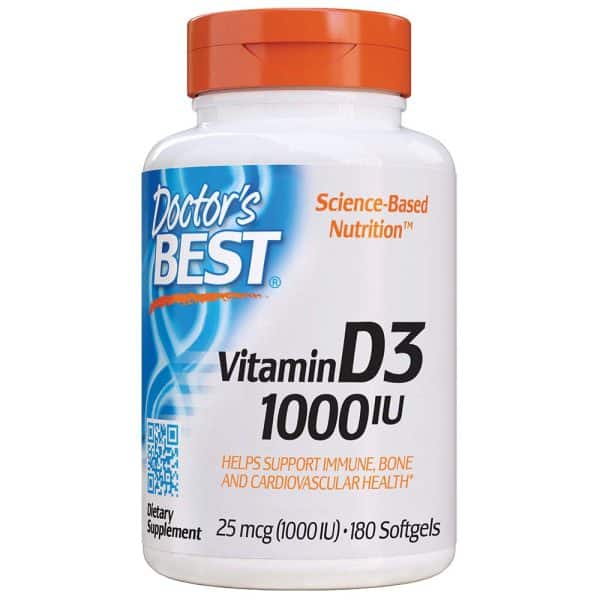 Beneficial for immune, cardiovascular, bone density and structure, and cellular function, Doctor's Best Vitamin D3 provides D3 (as cholecalciferol) needed for the body to regulate phosphorus and calcium levels for healthy bones, teeth and heart.
Capsulated in a soft gel with extra virgin olive oil, the D3 supplement is also non-GMO, gluten-free and soy-free.
8. MRM Nutrition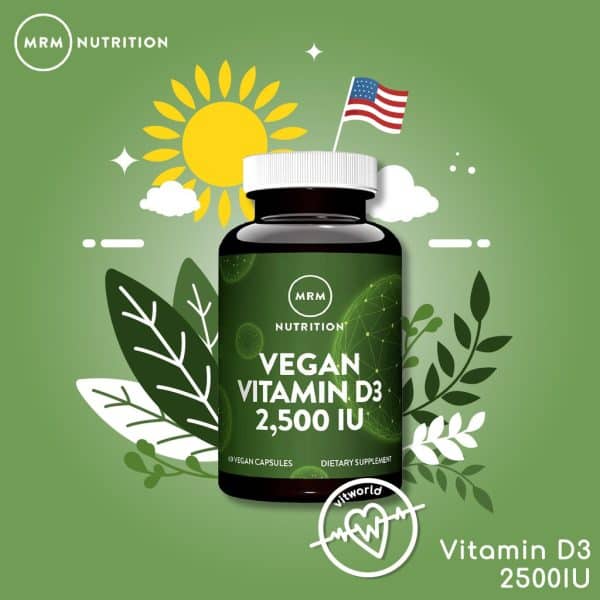 Non-GMO Project Verified, the dietary supplement containing the unique Vegan Vitamin D3 from Lichen Extract supports calcium absorption, bone & immune health.
Certified Vegan, this supplement product from MRM Nutrition has no added milk, egg, peanut, tree nut, fish, shellfish, soy, wheat, gluten or yeast ingredients.
9. Nature Made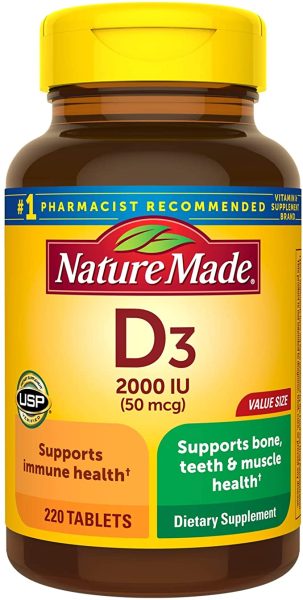 An easy and effective Vitamin D supplement to support muscle, bone, teeth, and immune health, Nature Made's D3 supplement is the No. 1 Pharmacist Recommended Vitamin & Supplement Brand based on a survey of pharmacists who recommend branded vitamins & supplements.
Gluten-free with no artificial flavours and colours added the product gives you 250% of the daily value for Vitamin D in one daily tablet.
10. NatureWise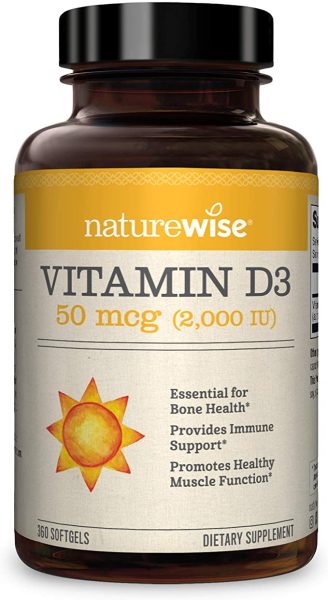 Manufactured in USA based facilities that comply with the strictest cGMP standards, NatureWise's Vitamin D3 undergoes rigorous testing by third-party labs to ensure the highest quality and purity for your daily consumption.
Delivered in the same biologically active form of Vitamin D that is naturally produced in the body from the sunlight without the risky UVB exposure, this all-natural product contains certified organic olive oil, a healthy fat source, to improve the bioavailability of the Vitamin D3.
Conclusion
Do you have any reviews and comments to share regarding our choices for the best Vitamin D3 supplement in Singapore?
While SBO is committed to supporting our local businesses, we welcome any feedback and anonymous sharing regarding your experience with the listed 10 Best Supplements for Vitamin D3 in Singapore.
We hope that this guide will be useful in helping you to make an informed decision when it comes to finding the best Vitamin D3 supplement in Singapore.
Explore More Content