10 Best Clinics for LASIK in Singapore for Your New Look [2023]
If you're looking to do LASIK in Singapore, you need to compare the services provided by the 10 best clinics for LASIK in Singapore for the right treatmment for you.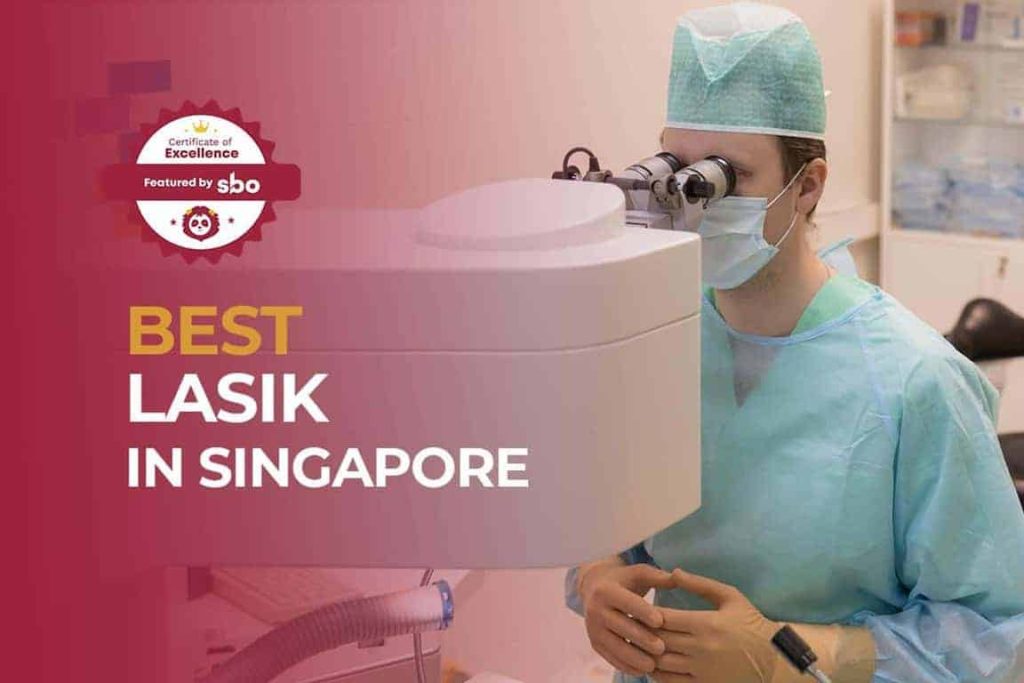 By 2050, it is projected that around 90 percent of all Singaporean above 18 years old will have myopia. It may be no surprise that most of us wear spectacles or take the trouble to use contact lenses. For the ones amongst us that are diagnosed with myopia, hyperopia, or astigmatism, spectacles or contact lenses could hinder what we love doing.
The solution then for most of us, is LASIK surgery. Most people are satisfied with the results, and complications are few and far between cases. If you are planning to make the next move to get your vision corrected, we have the breakdown of the 10 Best Clinics for Lasik in Singapore here, just for you.
1. Clear Vision Eye Clinic & Lasik Centre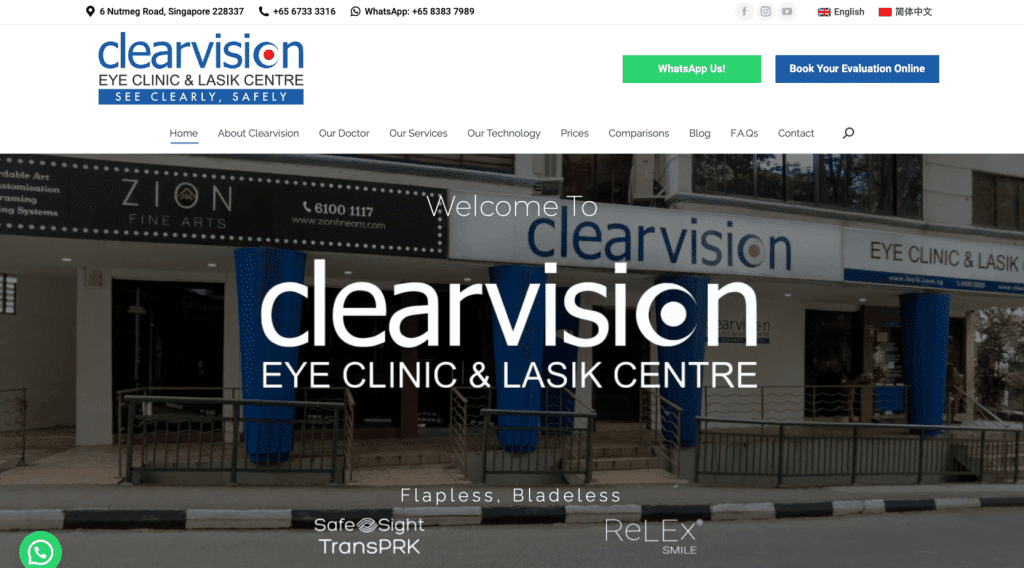 In 2001, Dr. Tony Ho founded the Clearvision Eye Clinic & LASIK Centre in Singapore. Being the advocate of the surface-based epiLASIK surgery in Singapore and the region, Clearvision started specialising only in epiLASIK since 2009 and stopped doing the cut-and-flap LASIK altogether.
Their website brings you through a comparison of the different methods of vision correction as well as explains how their eye evaluation procedure works.
2. W Eye Clinic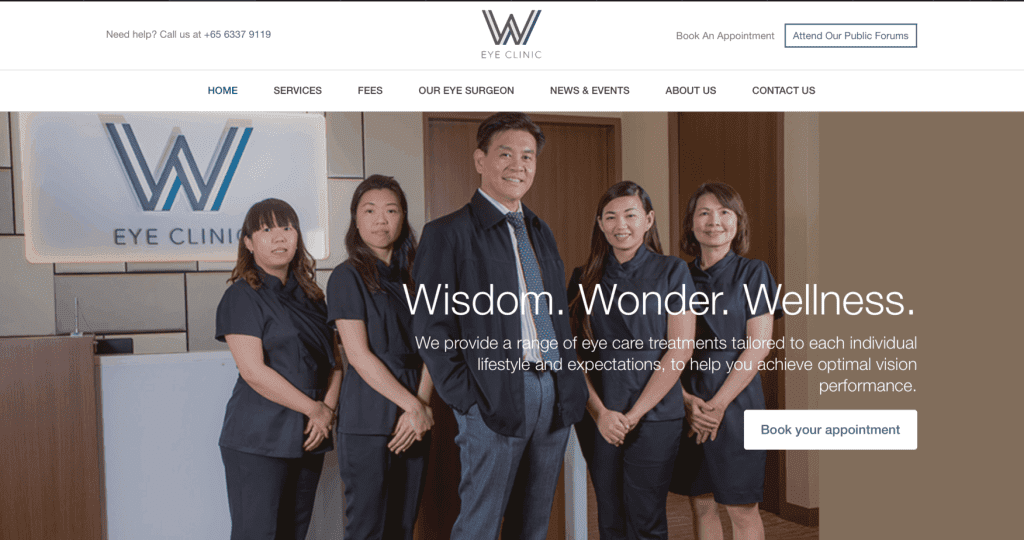 Headed by Medical Director Dr Gerald Nah, W Eye Clinic is a private eye care facility that offers LASIK and alternatives like Soft-touch PRK and other comprehensive eye care services. Their team would be able to recommend treatments tailored to your lifestyle and expectations to achieve a better vision.
The technology used by the clinic for LASIK include the IntraLase™ FS Laser, WaveLight Allegretto Wave System, SCHWIND AMARIS laser system, Visian ICL technology, Avedro KXL® System and more.
3. Atlas Eye Specialist Centre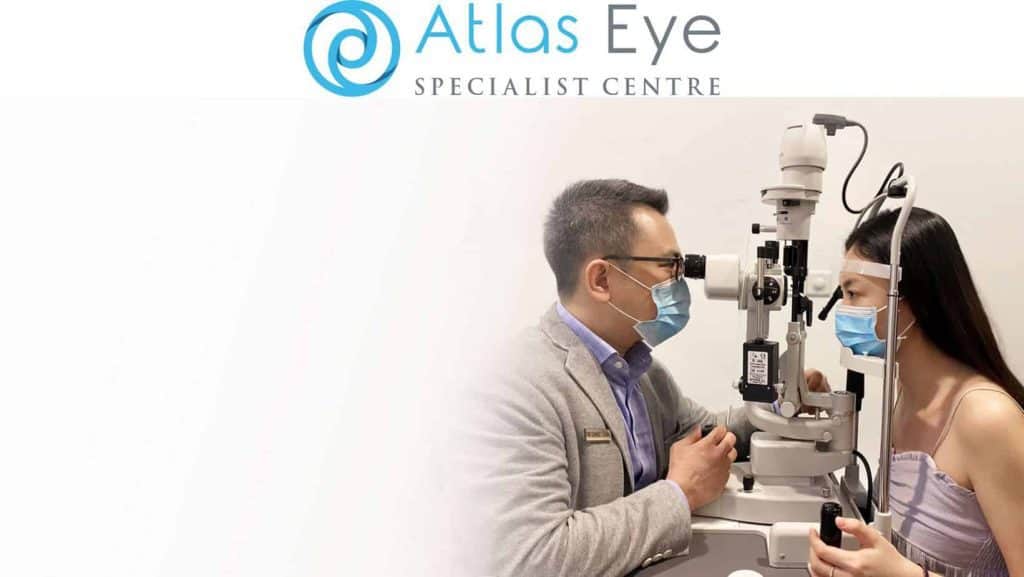 Atlas Eye Specialist Centre does not provide Standard PRK or Standard LASIK. According to clinical data, the Wavefront PRK or Wavefront LASIK (customised treatment) provided by this clinic, is able to reduce the incidence of seeing haloes and starbursts at night, which optimises the surgical outcome.
Dr. David Chan is the Medical Director and Senior Consultant Eye Surgeon here. He specialises in refractive surgery. At Atlas Eye Specialist Centre, they use US FDA-approved ZEISS technology to provide all three types of laser vision correction (ReLEx® SMILE/LASIK/PRK) to correct myopia, hyperopia and astigmatism.
4. LSC Eye Clinic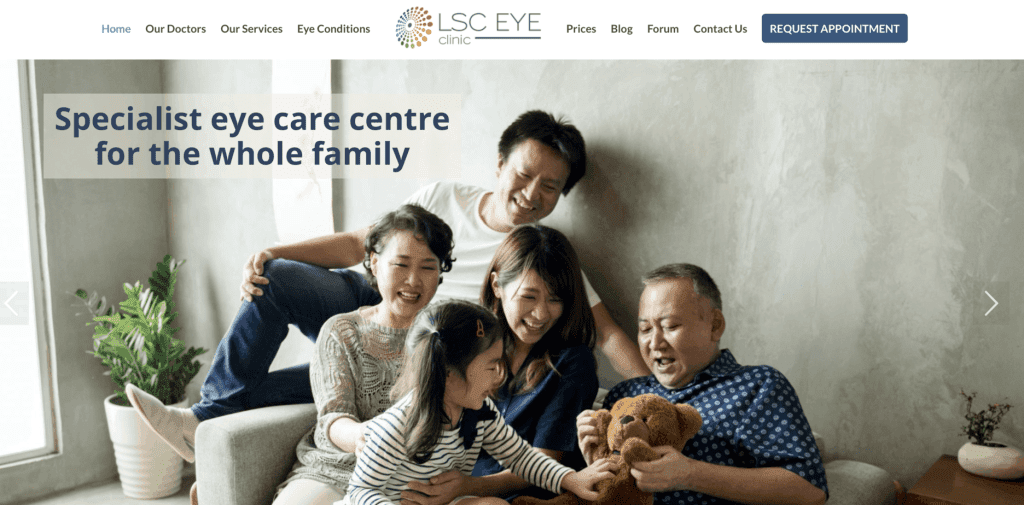 With about 15 years of experience in the industry, The Lasik Surgery Clinic has a track record of serving approximately 85,000 patients. You'll be able to take a look at their numerous media features on their main page, and also read up on useful content on eye care, treatments, and more in their blog.
At LSC Eye Clinic, the doctors featured on the website include Dr Errol Chan, Dr Eugene Tay and Dr Marc Tay. ReLEx® SMILE is performed with the high-precision ZEISS VisuMax® device. With this technology, ReLEx® SMILE becomes a minimally-invasive, single-step, all-in-one laser procedure without any ablation or flap creation. Their LASIK Technology includes the AMO Suit and the ZEISS Suit.
5. Jerry Tan Eye Surgery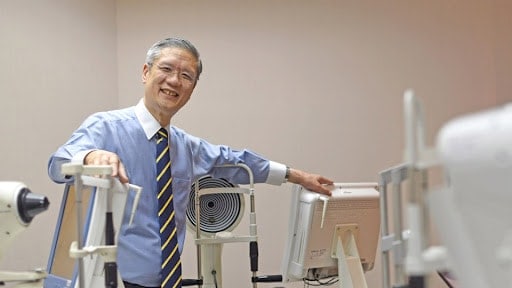 The Advanced Customised Treatments with LASIK Xtra (PerfectShape® LASIK Xtra™) performed at the Jerry Tan Eye Surgery clinic promises higher acheievement rates of perfect vision (20/20) and very low enhancement rates compared to the standard LASIK procedure. Additional benefits have been listed on their website here.
6. Asia Pacific Eye Centre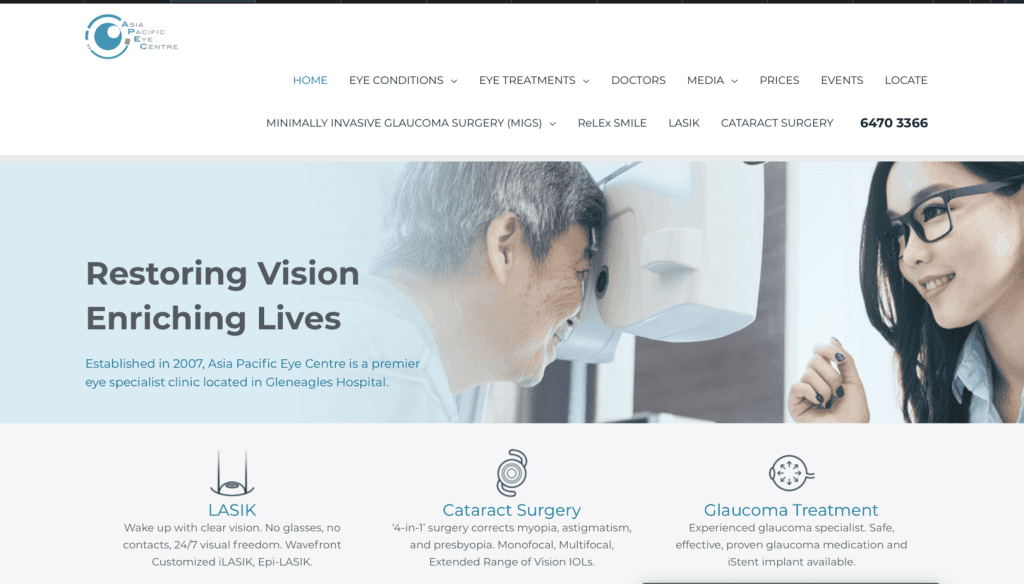 Asia Pacific Eye Centre is an eye specialist clinic located in Gleneagles Hospital in Singapore. Operating for over 12 years, their resident eye specialists at APEC are Dr. Lee Hung Ming and Dr. Tan Yar Li. The team of doctors has performed over 20,000 procedures for LASIK and Cataracts, making them highly experienced in the diagnosis and treatment of eye conditions. You can check their blog to help you make a more informed choice.
7. Dr. Natasha Lim Eye Centre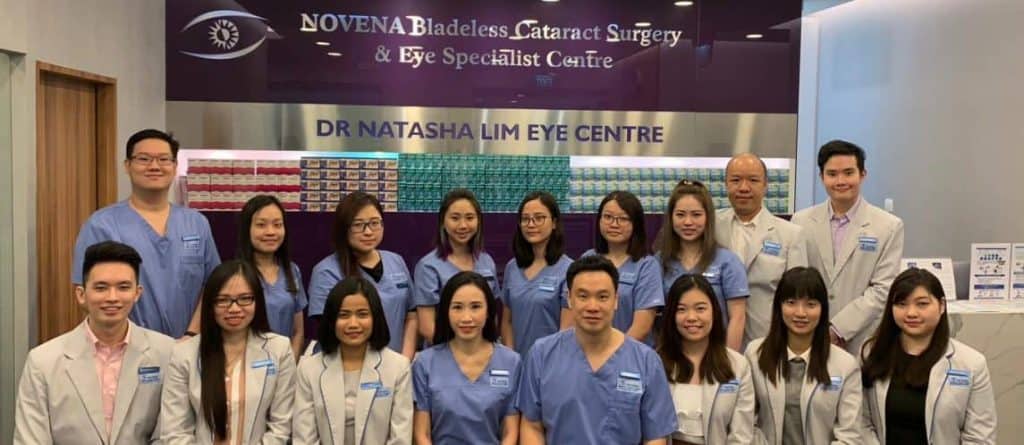 Dr Natasha Lim was the first in Singapore to use the iDesign™ iLASIK™, the most advanced iLASIK technology. With more than 20 years of experience in ophthalmology, Dr. Natasha Lim is internationally renowned in Presbyopia Correction, Bladeless Laser Cataract Surgery and more. 
8. NOVENA Bladeless Cataract Surgery & Eye Specialist Centre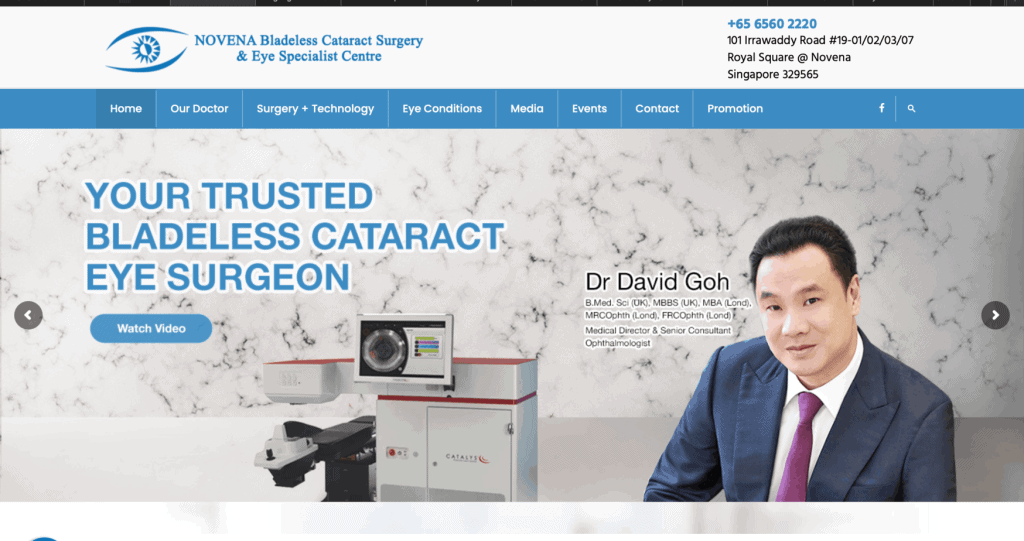 NOVENA Bladeless Cataract Surgery & Eye Specialist Centre is the first private clinic with its own in-house Ministry of Health licensed Eye Ambulatory Surgery Centre. The Medical Director, Dr. David Goh has significant experience in Ophthalmology. The clinic is in partnership with the Dr. Natasha Lim Eye Centre mentioned in number 7.
9. Steve Seah Eye Centre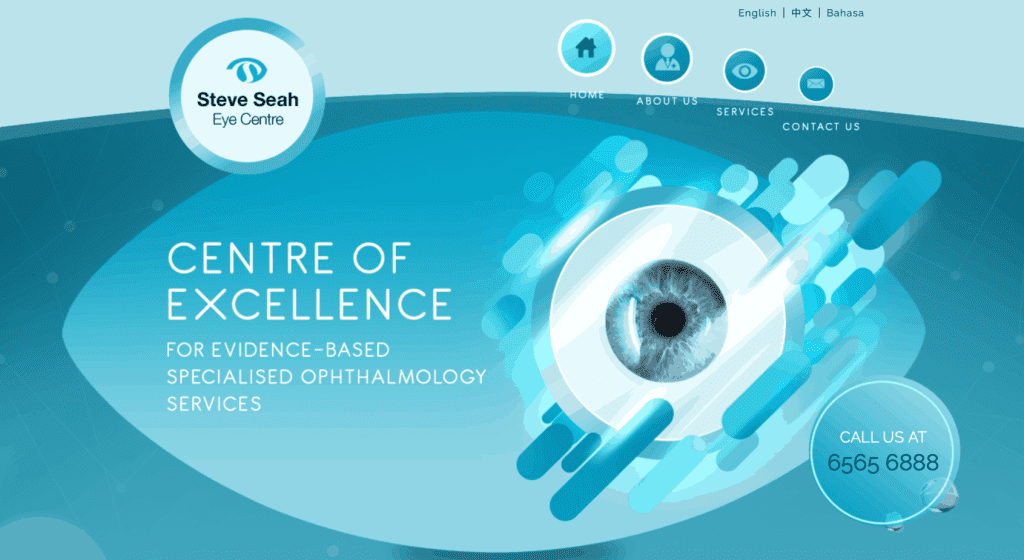 Dr. Steve Seah is a senior consultant ophthalmologist with vast clinical experience and is well-known for his work in LASIK. Located in Camden Medical Centre, the clinic is equipped with advanced equipment to provide patients with access to quality and personalised care.
10. Shinagawa Eye Centre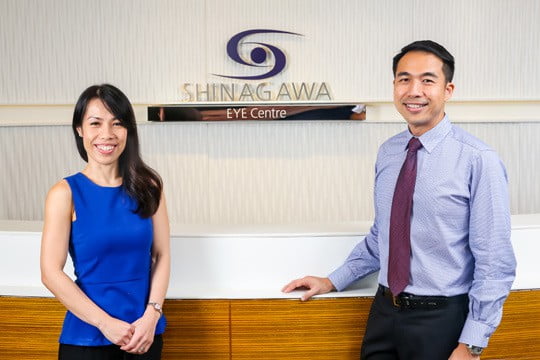 For 12 years, Shinagawa Eye Centre has been providing LASIK treatment in Singapore. Their website even includes a public forum for you to brush up on your knowledge of the treatment to make an informed decision. Dr Lee (Ophthalmologist) is the Medical Director of Shinagawa Eye Centre, Singapore.
With many years of experience as a specialist eye doctor, it is reassuring to note that he was the Head of the Cornea Service at the National University Hospital Eye Centre prior to his current endeavour.
Conclusion
Before you go down to a clinic to take an eye assessment, it will be good to read about what the LASIK procedure entails, the pros and the cons. Make a list of questions and consult with the doctor for the best, personalised treatment for you.
We hope that this guide to the 10 Best Clinics for Lasik in Singapore will help you make an informed choice based on the price, convenience of the location, and reviews.
While SBO is committed to supporting our local businesses, we welcome any feedback and anonymous sharing regarding your experience with our recommended 10 Best Clinics for Lasik in Singapore.
Like this article? You definitely should check out a related piece to see where you can check up on your eye health: 12 Best Eye Doctors in Singapore to Visit for Better Eye Health.
Explore More Content