Mustard Sundays
Mustard Sundays is a shop that specialises in good quality homeware.
It's not  j u s t  a coaster! At Mustard Sundays, business owner Charmaine Toh breathes cheery appeal and meaning into simple, every day utility items.
There had been a point in time where the full time preschool teacher was overwhelmed with intense negativity and stress.
She decided to hammer down, break and piece together rainbow chunks. What this brought forth was her Chunky Wonky Rainbow Coasters ($28), a new product she and her many customers now love.
Mustard Sundays' name is a combination of Charmaine's favourite colour (Mustard) and the fact that she works on her products on Sundays. While making coasters was initially just one of the hobbies she was spending time on during Singapore's Circuit Breaker period in 2020, her passion quickly translated into business.
Fun fact: when she first started her business, the option of mailing and packaging was new to the business owner, hence she delivered the coaster right up to her first customer's doorstep. Of course, with experience comes new lessons, and yes, the home business now offers mailing, amongst more things.
Give your cups and glasses a home with a delightful Mustard Sundays' piece!
Featured Products / Services
33941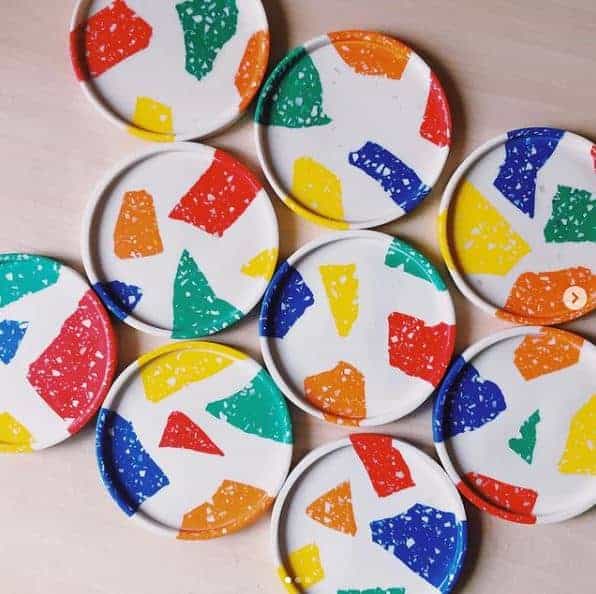 Chunky Wonky Rainbow Coaster