10 Best Pilates Studio in Singapore for a Toned and Slender Figure [2023]
Slim down and tone up at these 10 best pilates studio in Singapore!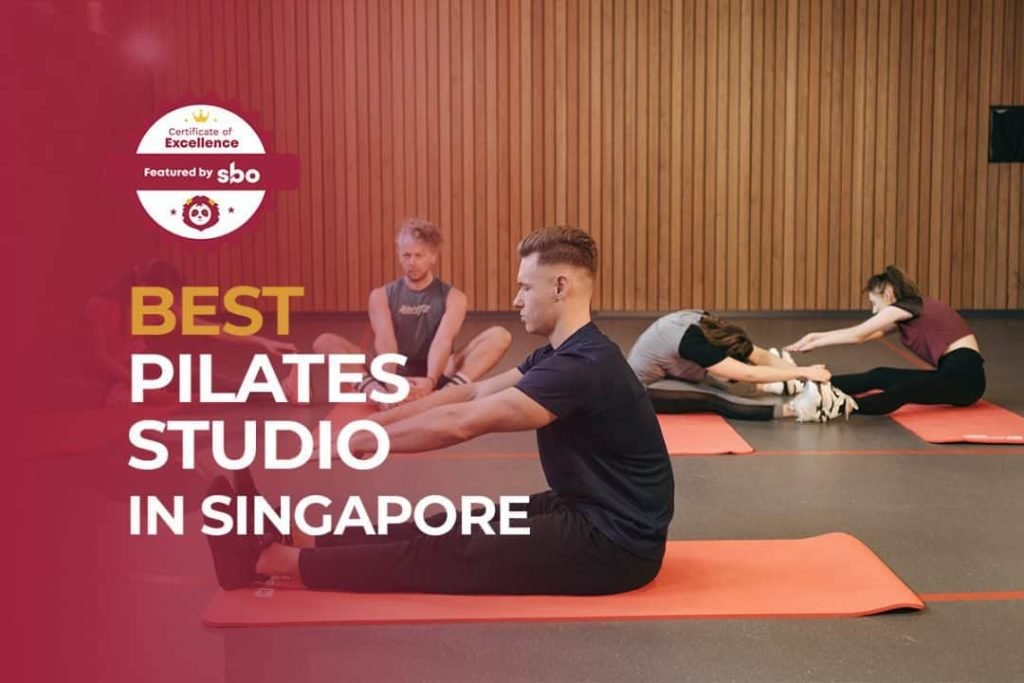 Just to clarify: pilates is not the same as yoga.
While yoga follows a more spiritual-based practice, the keyword is pilates is mobility—revolving around its core principles of breathing, centering, control and flow.
A fantastic workout to add to any fitness routine, reap the benefits of a slimmer, stronger and more toned body by signing up for classes at these 10 best pilates studio in Singapore!
Don't worry, there's no need to be a top athlete or dancer to pick up pilates—everyone is welcome to join!
Reminder: before commencing any high intensity activities, you should assess your current physical condition and limits, ensured you have sufficiently adequate rest and hydration, as well as put on suitably appropriate footwear (some affordable recommendations here).
1. SmartFit Pilates
SmartFit's mission is to help students feel fitter, stronger and more confident than ever before.
Specializing in STOTT Pilates and functional training, their instructors all have a unique speciality and can cater to your exact fitness level and personal goals.
From personalized private coaching to small group classes using the Reformer, Mat and TRX, they offer a wide range of classes from posture correction, flexibility and sport-specific training to injury rehabilitation.
Reviews talk about the knowledgeable and well-trained teachers and all-around great experience. Many students who are athletes have seen an improvement in their performance after attending lessons at SmartFit.
2. Options Pilates Studio (Various Outlets)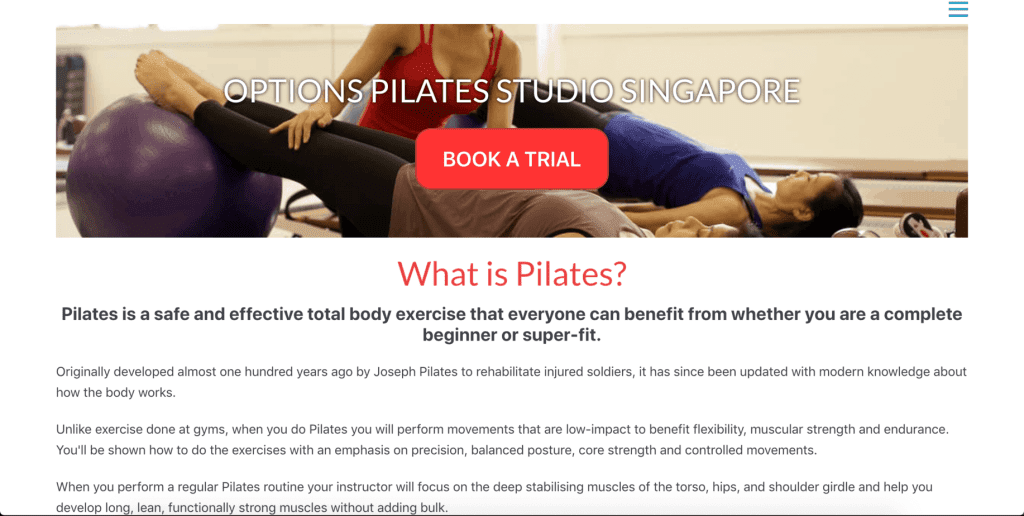 Taking a holistic approach to whole-body wellness, Options Pilates Studio offers a range of group Pilates classes and private, 1-to-1 sessions that are focused on your wellbeing and goals.
What makes them stand out is the use of a variety of tools such as flex bands, weights, Bosu balls and foam rollers to keep classes fun and challenging!
For beginners, the PAI Mat is a great way to kickstart your pilates journey where you can eventually progress to other more advanced classes.
Reviews talk about the convenient locations and awesome trial class experience that was perfect for beginners. A great place to start learning about pilates and keep you motivated and injury-free!
3. Off Duty Pilates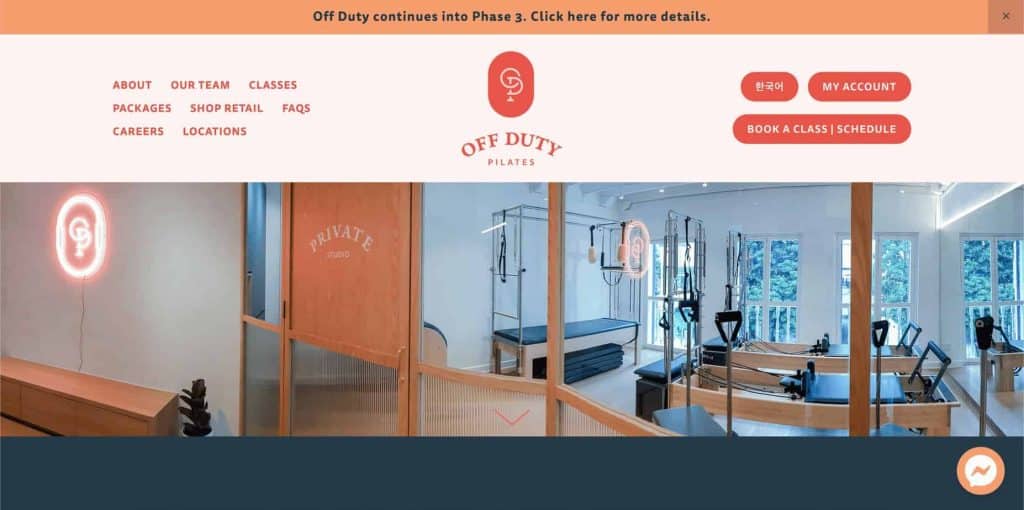 Off Duty Pilates believes that working out shouldn't have to feel like work. Adding a twist to the classical Pilates Reformer class, their hybrid classes are designed to get your heart rate pumping and muscles burning according to the beat of a soundtrack.
The Basic10 is recommended for absolute beginners, where you can slowly progress to other classes such as the Jump + Sculpt, TRXHIIT or Strength for that extra burn. They also offer 1-to-1 private sessions for those with prior injuries or existing ailments.
Reviews talk about the awesome energy of the classes that were beginner-friendly. Students also loved the curated music and addition of TRX that kept each class different and exciting!
4. PowerMoves Pilates (Various Outlets)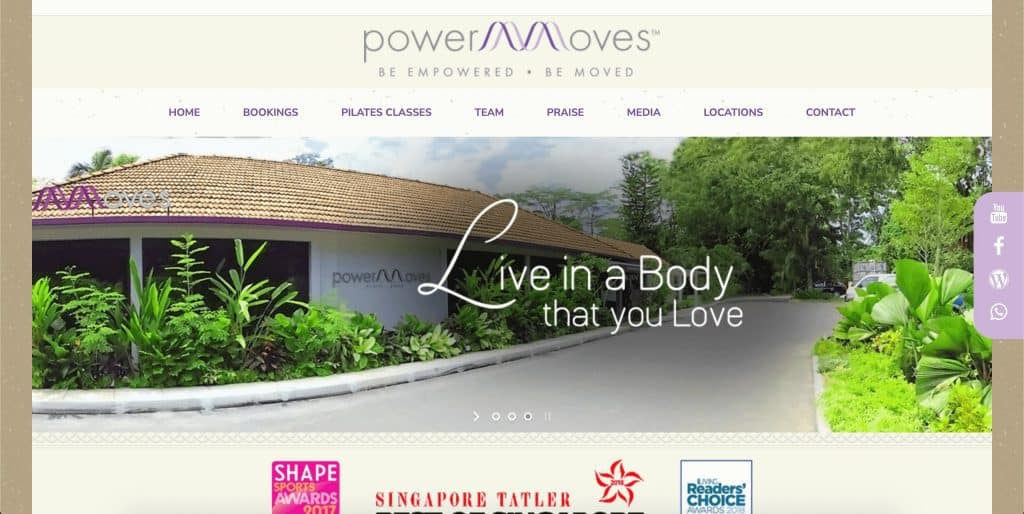 For pilates classes set amidst the healing tranquillity of nature, check out PowerMoves Pilates at Dempsey.
The studio offers private and group classes on both the mat and Reformer, as well as more specialized classes for those who are dealing with particular health concerns.
For beginners, it is recommended to go for the Pilates Fundamentals class before moving on to the rest of the programmes.
Reviews talk about the invigorating space and highly experienced instructors. Many students started out as beginners and have since noticed a more toned physique after joining their classes.
5. Line Pilates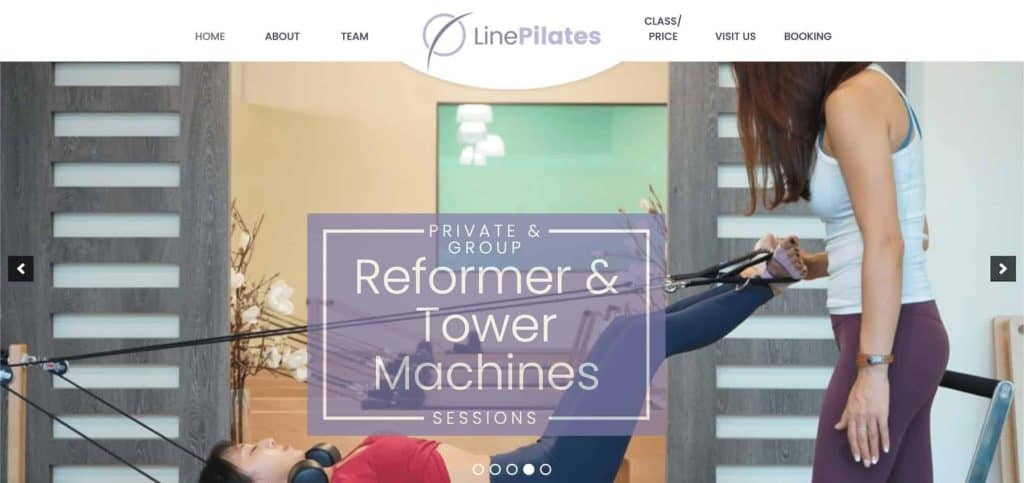 Line Pilates is passionate and focused on the benefits and well-being of every student that walks through their doors, with a goal to help them stretch their mind, body and spirit to greater heights.
With various levels of classes to choose including private 1-to-1 sessions, they utilize a range of tools such as the Reformer and Cadillac Machine to supplement and boost your workouts.
Reviews talk about the great class to student ratio and engaging instructors that are helpful in correcting mistakes and clearly explaining the postures and exercise.
6. Upside Motion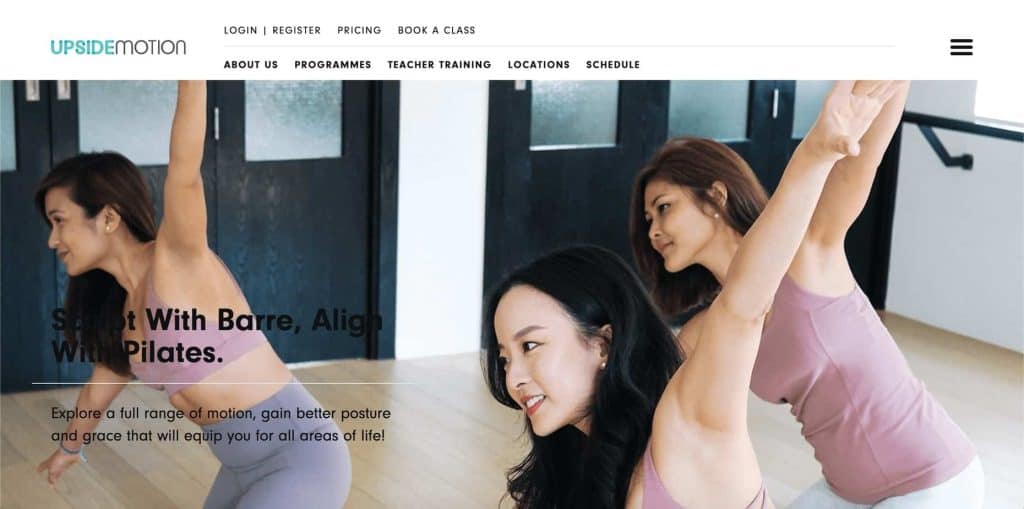 Upside Motion offers a variety of barre and pilates classes that are designed to pave the way to greater movement and healing in the body.
With multiple class types to choose from, their award-winning Xtend Barre class is the perfect complement to their Pilates Mat or Pilates Reformer classes.
Reviews talk about the well-structured classes and attentive teachers that were encouraging and inspiring. Most of their students try a variety of their classes and enjoy the Xtend Barre classes.
7. Jal Yoga (Various Outlets)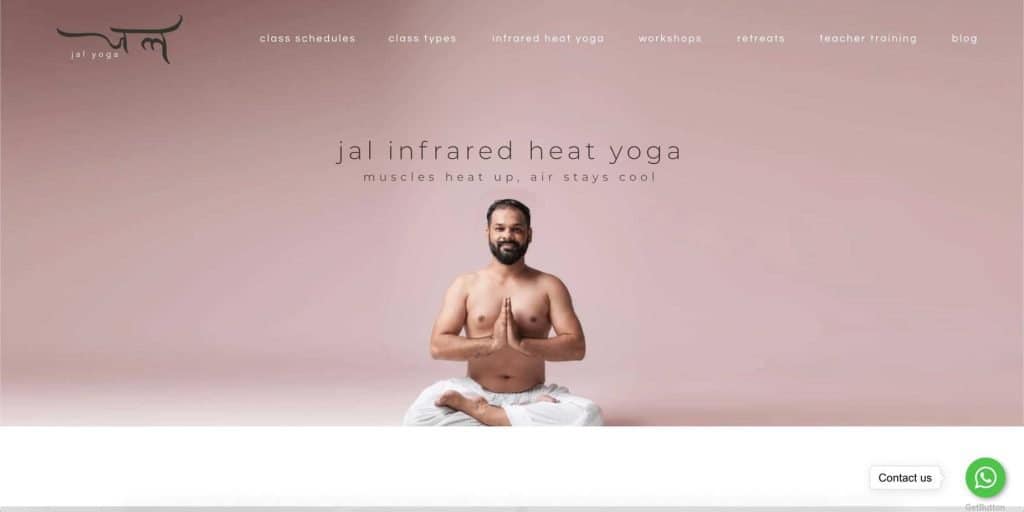 At the core of Jal Yoga is the belief that anyone can learn and do Yoga, Pilates and Barre, regardless of their background or fitness level.
With instructors gathered from different parts of the world, the studio offers an exciting range of classes from Aerial Pilates, Reformer Pilates and the unique Infrared Mat Pilates—which is known for its detoxifying, therapeutic and pain-relieving effects.
Reviews talk about the clean facilities and friendly front desk staff and teachers. Students also enjoy the infrared mat pilates classes and how they are always challenged to improve with every class.
8. Pilates Smith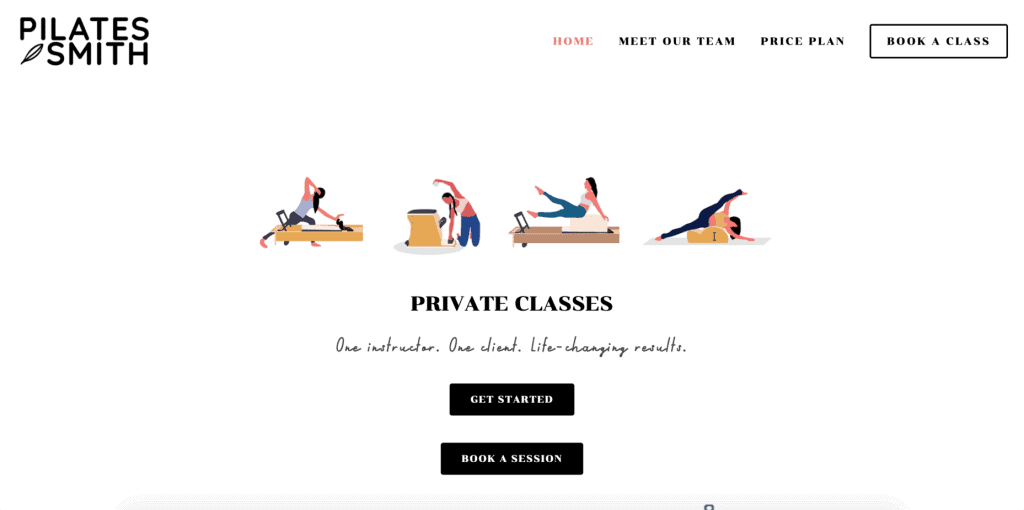 Pilates Smith believes that age, body type and fitness level shouldn't be a barrier to discovering the magic and beauty of pilates.
With classes that incorporate a range of tools such as the mat, Reformer or Wunda chair, their classes are kept to a maximum of two people so that the instructors can fully focus on your unique needs and capabilities.
Reviews talk about the challenging workouts that were both engaging and enriching, and students love that they get more attention during class to help them improve faster.
9. THE PILATES MVMT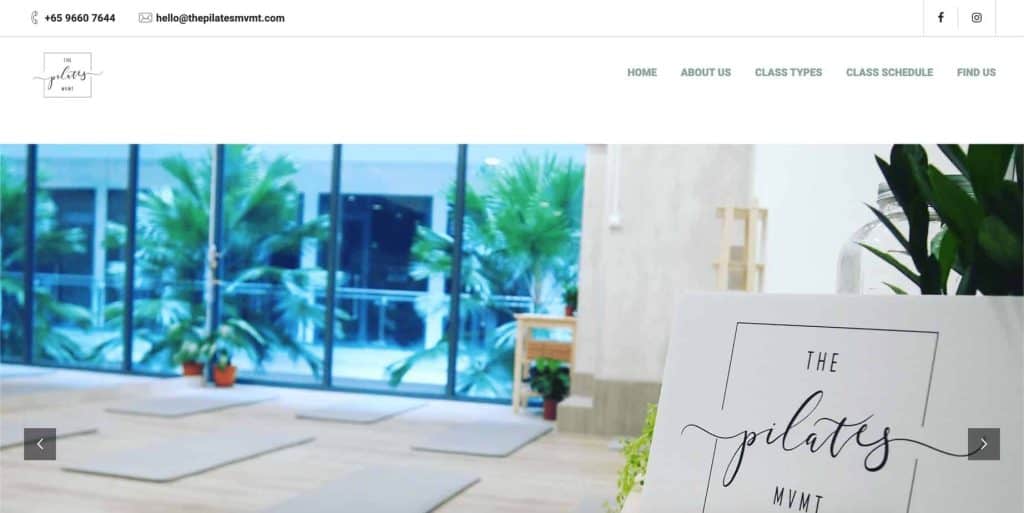 The Pilates Mvmt is a boutique Pilates studio that offers Group Mat, Pilates Reformer and Private 1-to-1 Pilates classes in a relaxing and cozy atmosphere.
As strong believers of mind-body fitness, their goal is to maintain the core essence of pilates while providing personalized attention to their students at reasonable prices.
In addition to Pilates, the studio also offers a high-intensity, low-impact cardio workout called Rebounding where classes are conducted on personal mini-trampolines, guaranteed to get your heart rate pumping!
Reviews talk about the warm, patient and friendly instructors set in a peaceful and beginner-friendly environment. Students also enjoy the rebound class and find the pace of the classes comfortable.
10. BE. Pilates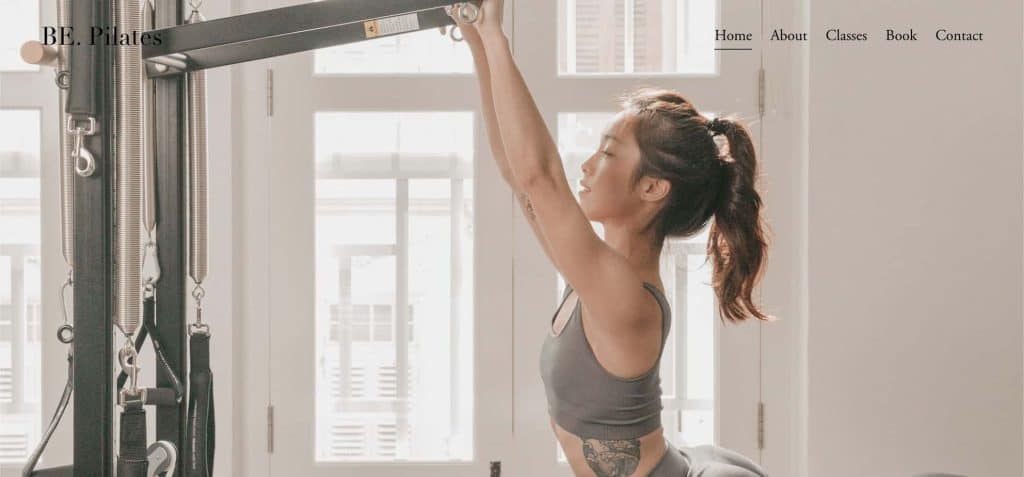 BE. Pilates specializes in mat and reformer-based training following the world-renowned Pilates Academy International (PAI) syllabus.
With over a decade of teaching experience under her belt, lead instructor and founder Eugena shares her knowledge and experience on the art of pilates through solo, duet and virtual classes.
Reviews talk about Eugena's dedication to teaching pilates and the well-paced classes. A great place to get started and learn the theory and biomechanics behind the essential pilates moves.
Conclusion
Do you have any reviews and comments to share regarding our choices for the best pilates studio in Singapore?
While SBO is committed to supporting our local businesses, we welcome any feedback and anonymous sharing regarding your experience with the listed pilates studio in Singapore.
We hope that this guide will be useful in helping you to make an informed decision when it comes to finding the best pilates studio in Singapore.
And if you are itching for something more fast-paced, do check out our list of the 10 best spin class in Singapore!
Featured Image by Pavel Danilyuk from Pexels
Explore More Content