10 Best Welding Service in Singapore For Your Renovation Needs [2023]
To suit all your renovation needs, check out our list of 10 Best Welding Service in Singapore!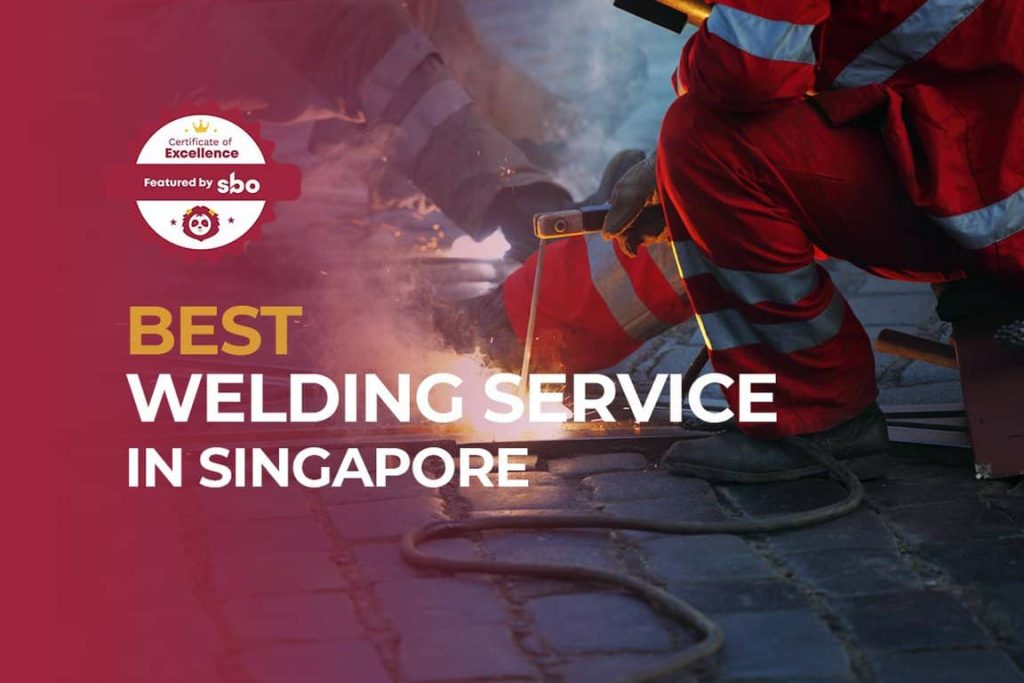 Looking for some professional welding service for all your renovation needs? Read on as we'll be discussing the 10 Best Welding Service in Singapore today!
What is Welding Used For?
Welding is a fabrication process whereby two or more parts are fused using heat, pressure, or both forming a join as the parts cool. Welding is usually used on metals and thermoplastics but can also be used on wood.
Welding processes are commonly used across a range of industries including aerospace, automotive, energy, and construction amongst others. Used to join metals, thermoplastics, or wood for a variety of applications, it is also used to create artwork by a growing community of artists.
1. Prize Laser Welding Service

With over 30 years of experience in Singapore, Prize Laser Welding Service specialises in general metal welding, precision welding (Laser Weld), and metal carpentry. They are a team of problem solvers and aim to collaborate with their partners to offer high-quality work that meets your needs. Despite the various types of welding provided, they can give you professional advice as to which welding you'll require.
From the testimonials on their page, they are highly recommended due to their responsiveness, professionalism, and honest dealings which earned them long business relations with their clients.
2. Wong Hing Long Technologies Pte Ltd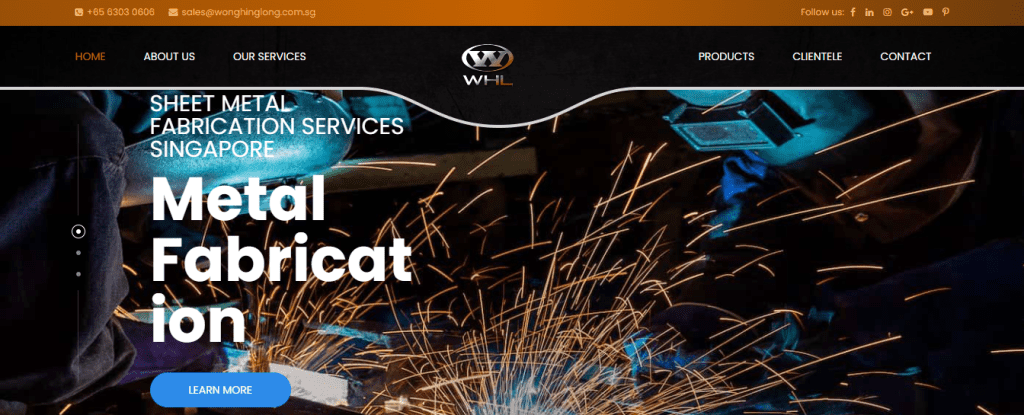 WHL Technologies is your reliable partner in the field of precision engineering, providing clients "turnkey project" solutions from layouts to desired results, through the incorporation of both technical and non-technical processes and expertise.
Driven by production efficiency and product quality, their experienced teams of engineers and technicians adhere to ISO 9001 Quality Management System procedures strictly and constantly strive to meet their client's evolving needs for high-end precision products.
Headquartered in Singapore, WHL Technologies operates two manufacturing plants in the city-state with a combined floor area of 6,250 sqm and another 14,381 sqm facility in Wuxi, China.
Today, the company employs approximately 150 people in both countries, comprising strong management, highly trained engineers, skilled craftsmen, and technicians. With their professional team, they are sure to live up to their reputation.
3. Maniweld Engineering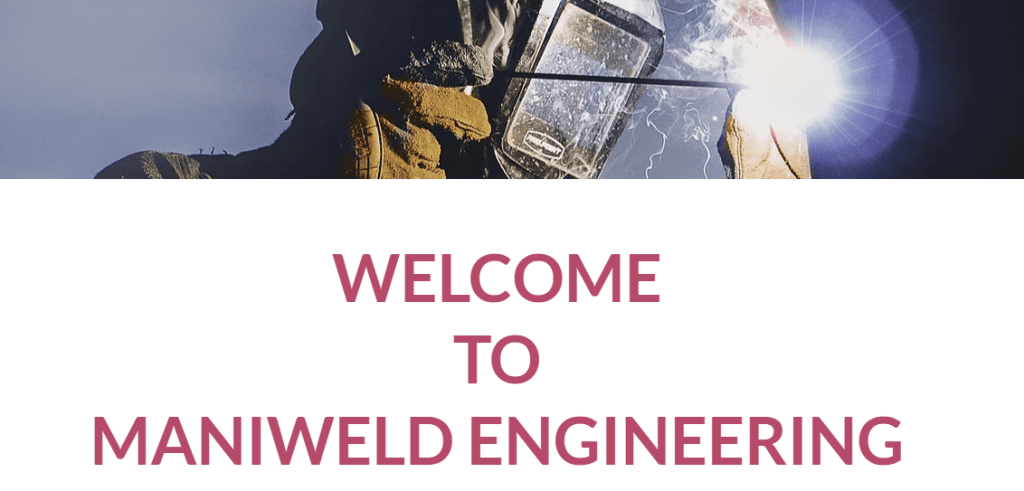 Established in 1988, Maniweld Engineering is closely affiliated with many brands of Welding Machines (MIG / TIG / ARC / Spot welding), Torches, Welding parts/accessories, power cables as well as plasma machines generally from Europe, the US-Japan, and China. ​Maniweld does new sales, repairs, servicing, and reconditioning of welding, cutting equipment, and other mechanical repairs such as Magnetic Drills, Water Return Machines, and Pumps. ​
Maniweld recognizes that each project has a specific requirement for welding and prides itself as a leading welding company for customization of different lengths of Torches and Machine configurations for specific purposes. With their professional knowledge, they are confident in providing solutions to all their customers.
4. Chong Fong Engineering Pte Ltd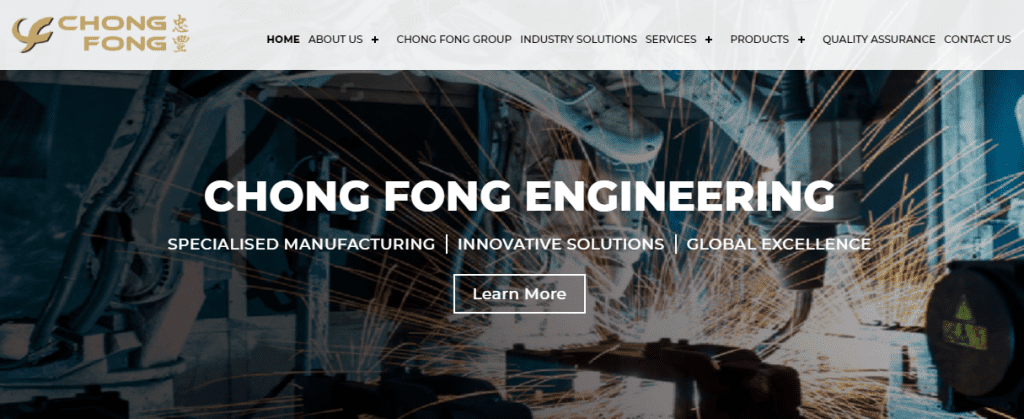 Established in Singapore in 1976, Chong Fong Engineering grew out of a deep and lasting partnership between co-founders Mr. Khoo Chin Teng and Mr. Ng Kok Sen. From a small machining shop at Pandan Road, they have since grown into a leading OEM manufacturer and automation house with factories across the region including Singapore, Malaysia, China, and Thailand.
Today, their specialised products, services, and solutions continue to serve customers in industries such as automotive, aerospace, chemical as well as oil and gas/offshore. They strive to provide the best value to their customers and partners from beginning to end, delivering high-quality products, excellent service standards, and dedicated, value-added support.
5. OE – Ordinance Engineering & Trading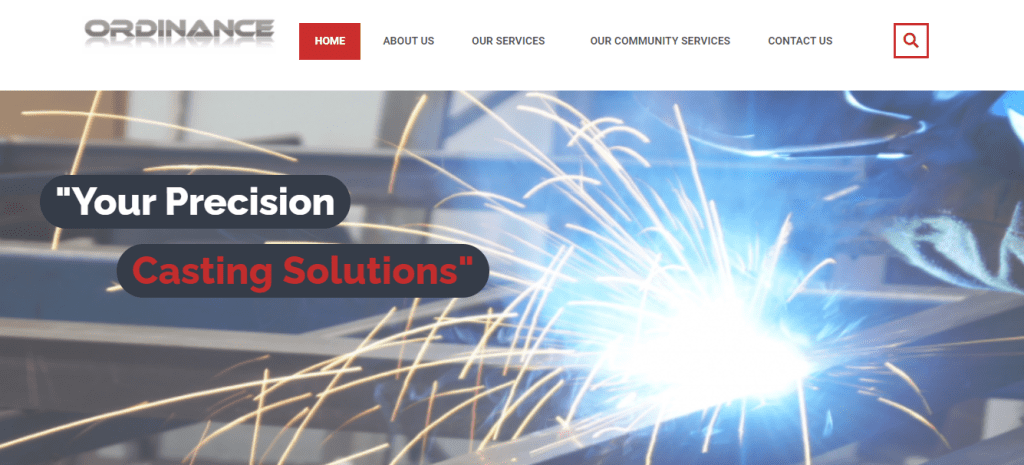 OE- Ordinance Engineering & Trading is a Singapore-homegrown engineering workshop since 2007 providing a cost-saving solution for various industries like building construction, medical, oil & gas, marine, printing industry, and aerospace industry. They are an integrated engineering group, that wishes to bring value to their customers and partners through the delivery of total, integrated quality solutions, and support.
With the vision of being recognised by all new and existing customers as a solution provider of choice in the manufacturing of high integrity products and services, OE strived to provide the best service at affordable prices!
6. Weldtech Inspection Services (Singapore) Pte Ltd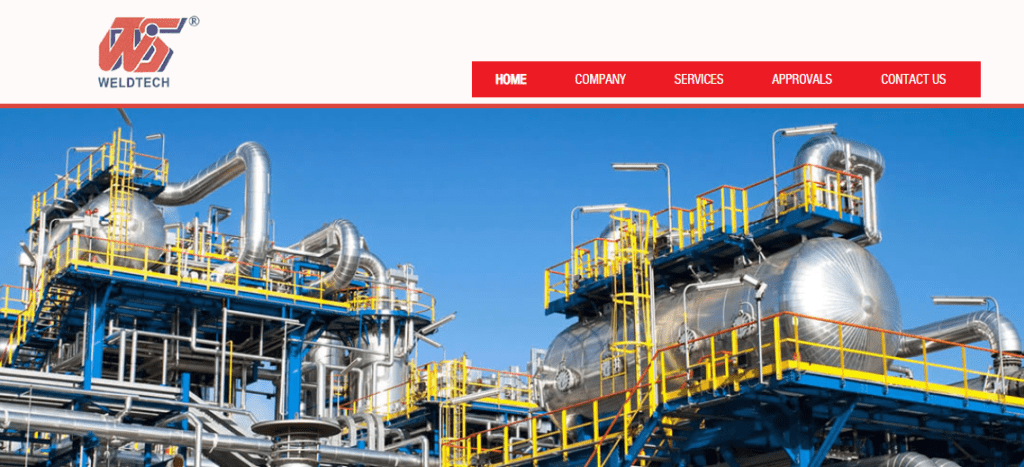 As one of the Leading NDT (Non-Destructive Testing) & Heat Treatment companies in Singapore, you can trust Weldtech for quality services. Having a team of Qualified and certified Inspectors and NDT Professionals, they provide Radiographic, Ultrasonic, Magnetic Particle Testing, Liquid Penetrant Testing, Hardness Testing, PMI, Pre & Post Weld Heat Treatment, Ultrasonic Thickness Measurement, QA/QC Inspector & NDE Personnel Supply &, etc.
Check out their range of services and you can surely find one applicable for you!
7. Danox Welding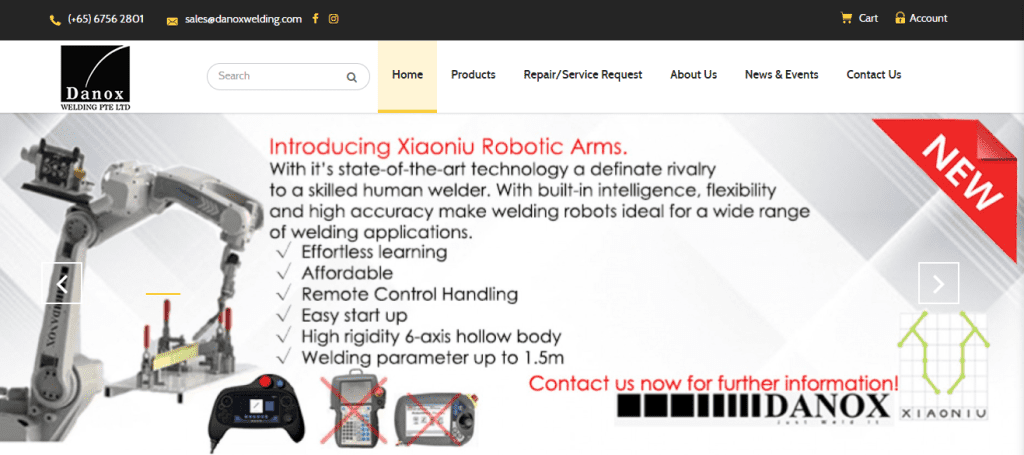 Danox Welding is a model supplier of welding, cutting & automation technology solutions.
Established in the early 2000s, Danox Welding has an unwavering policy- To only provide the most reliable, the best quality, the most affordable and efficient welding, cutting & automation technology service and solutions. To keep the tradition of excellence for our customers, they focused on systematization, finger-tip control, and detailed knowledge of both the commodities & the needs of the market.
As a customer of Danox Welding, you will be able to feel our sincere follow-up sales & service continuously. With the conception of quality & service, they promise to deliver the highest quality products & services to you on time.
8. LAI RENOVATION & CONSTRUCTION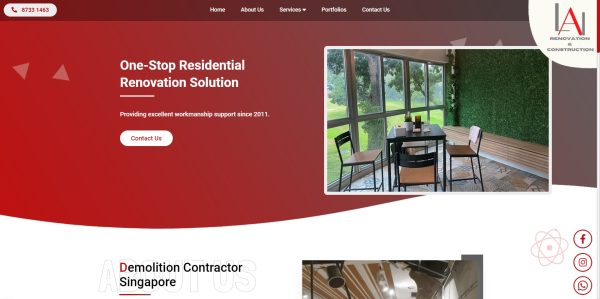 Established in the year 2011, Lai Renovation has quickly grown into a trusted reinstatement and hacking contractor through highly affordable direct contractor pricing and their excellent records in workmanship and on-time delivery.
As the one-stop renovation support, their highly trained in-house specialist offers a variety of solutions to support homeowners and business owners through reinstatement works, demolition and hacking works, as well as metal welding. They have completed many countless projects with 100% customer satisfaction. Check out their reviews here!
9. Amcoweld Inc Pte Ltd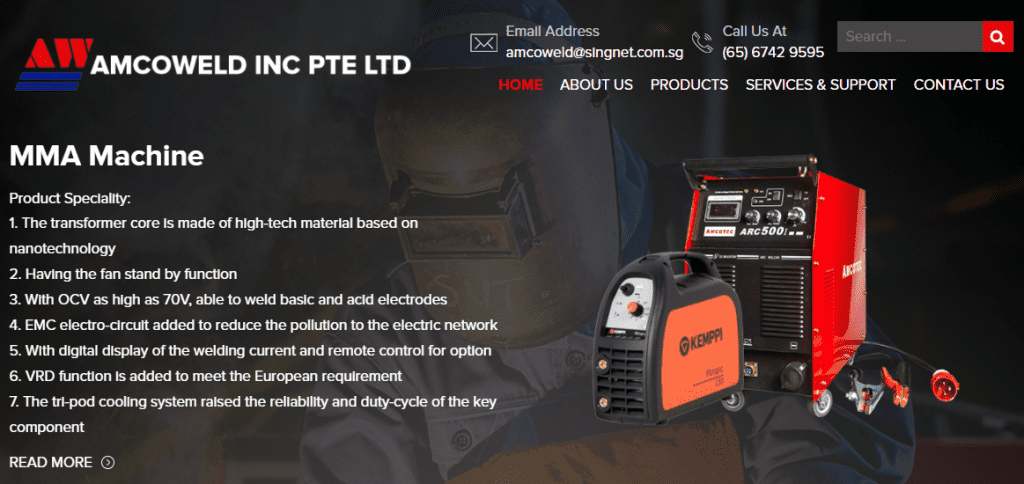 Amcoweld Inc Pte Ltd is a leading supplier of metal cutting and welding equipment and accessories since 1995. Through sheer diligence and commitment to their customers' needs, they have grown from strength to strength. In their expansion, they have set up regional offices in Malaysia, Indonesia, Thailand, and Vietnam to provide better service to their customers.
Their product line covers a wide range of premium products from well-known manufacturers/brands which are recognized for their technical excellence and world leadership in their respective fields. They have a comprehensive range of manual, semi-auto, fully auto, and even robotic equipment to meet all customers' welding and cutting needs.
10. Weldman Welding Industries Pte Ltd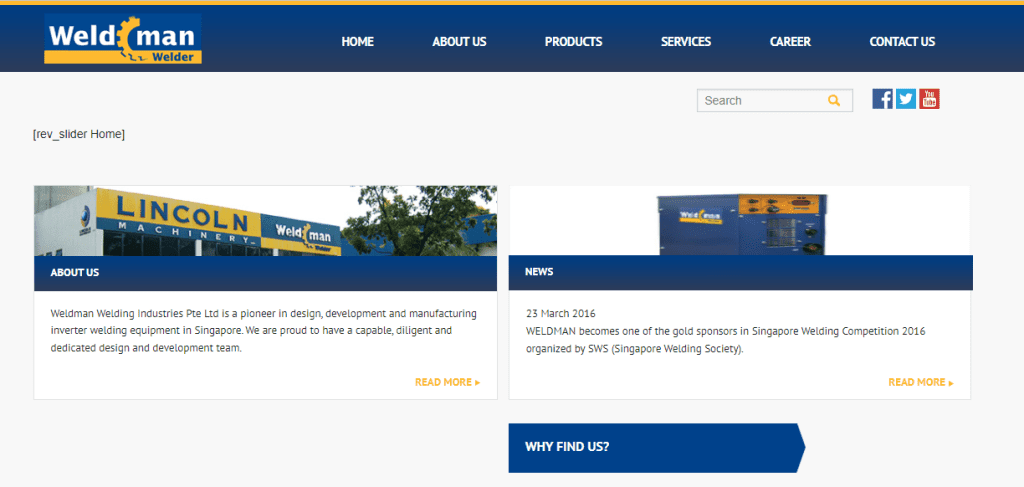 Weldman Welding Industries Pte Ltd is a pioneer in the design, development, and manufacturing of inverter welding equipment in Singapore. With a capable, diligent, and dedicated design and development team, they are confident in providing the best welding service to their clients. Their parent company, Lincoln Machinery Pte Ltd, is the sole and exclusive distributor for Weldman products in Singapore with more than 30 years of experience as a supplier of equipment for shipyards, petrochemical, and construction industry. This wealth of experience forms a basis for Weldman to understand the market needs and customer requirements for manufacturing.
Why choose Weldman? The Weldman brand welding power sources are of heavy-duty type, designed with IGBT-based inverter technology for excellent electrical and welding performances. They are also designed to work in the harshest environments and to meet the stringent requirements where quality is of paramount importance. All Weldman products undergo stringent Quality Control tests to achieve high reliability, endurance, and performance.
Conclusion
This article compiled the list of Welding Service in Singapore and we hope that it is useful for you in deciding which company to go with!
Check out the 10 Best Furniture Assembly in Singapore if you're trying to get a house makeover!
Explore More Content