9 Best Furniture Assembly Service in Singapore For A House Makeover [2023]
Read on as we will be compiling the 10 Best Furniture Assembly Service in Singapore for you to create a "new" house.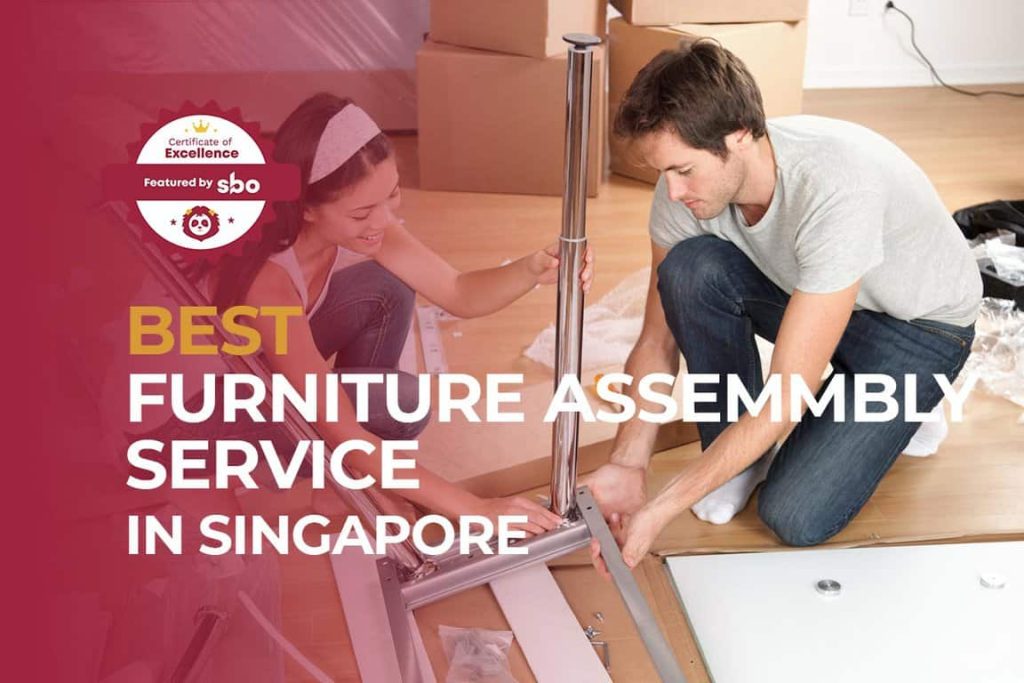 New year, new us but what about our houses? Looking for a do-it-yourself house makeover but not sure where to start? Read on as we will be compiling the 10 Best Furniture Assembly Service in Singapore for you to create a "new" house.
When Would We Require a Furniture Assembly Service?
Having a complete house makeover might be difficult to do on our own and certain areas such as interior design would require professionals. However, if we're just talking about adding new furniture to the house, it sounds doable, doesn't it?
Despite that, fixing new furniture like shelves, cabinets, tables, or beds may be challenging, especially if you're new to it. That's why it's better to look for the best furniture assembly service in Singapore in such situations.
A furniture assembler puts together various components, materials, and fabrics to build complete furnishings, from couches and beds to dining tables and chairs, curtains, and more.
Not only will they help you manage and install your new furniture, but they can also pick it up from the store and deliver it to your home.
More complex pieces can also be put together easily with their help, easing your load.
Still interested? Continue on and see if you can pick up anything useful.
1. LS Handyman Service & Carpenter Singapore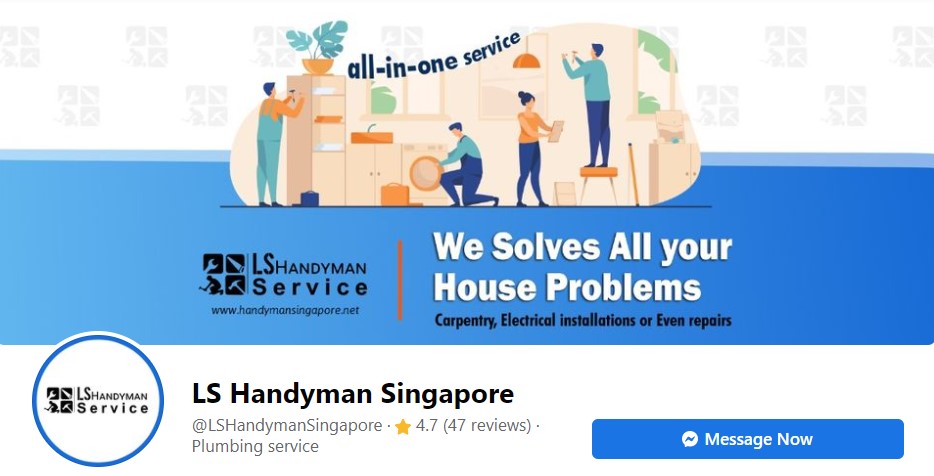 As your one-stop handyman, LS Handyman Singapore can fix your home issues as well as workplace necessities at the hands of their expert handyman. Searching for a rapid and reasonable fix for your damaged home appliance? They provide the finest handyman service for your home-fix necessities in which they can work miracles for your faulty appliances. Through their work, you will be able to extend the lifecycle of your home appliances with the finest handyman services in Singapore.
They also provide a range of furniture assembly services, to make the construction of your furniture as smooth and simple as possible. Their furniture assembly service consists of a range of tasks that can aid in easing its process, especially for first-timers!
2. Handyman Services Singapore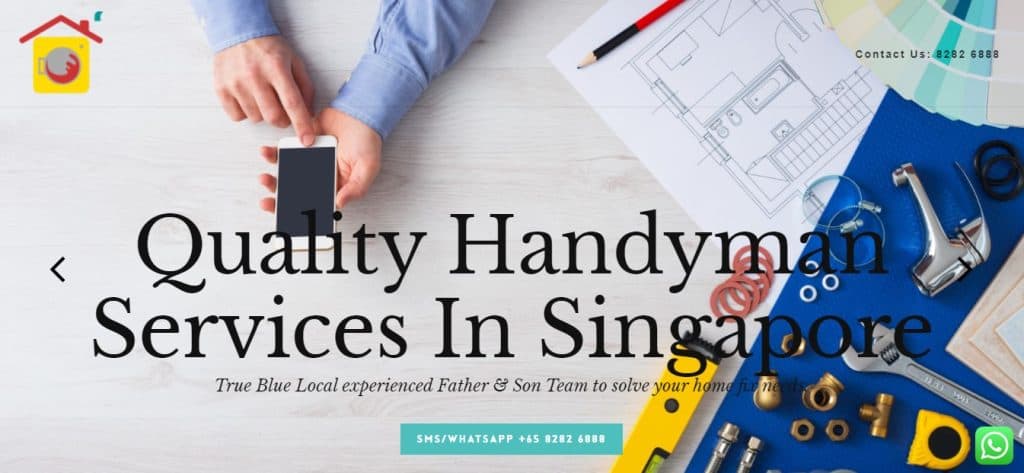 Check out this experienced Father & Son team that is here to fix your homes!
With the hands of their handyman skilled in carpentry, painting, plumbing, electrical works, they are confident that they can solve your home fix and office requirements. With fixing your home as their top priority, it is no surprise that reviews credited them for their professionalism, punctuality, quality of service, and responsiveness.
Experienced in repairs is not their only forte! They also provide furniture assembly services that are affordable and value for money!
3. FixinGuru Pte Ltd – Handyman Services Singapore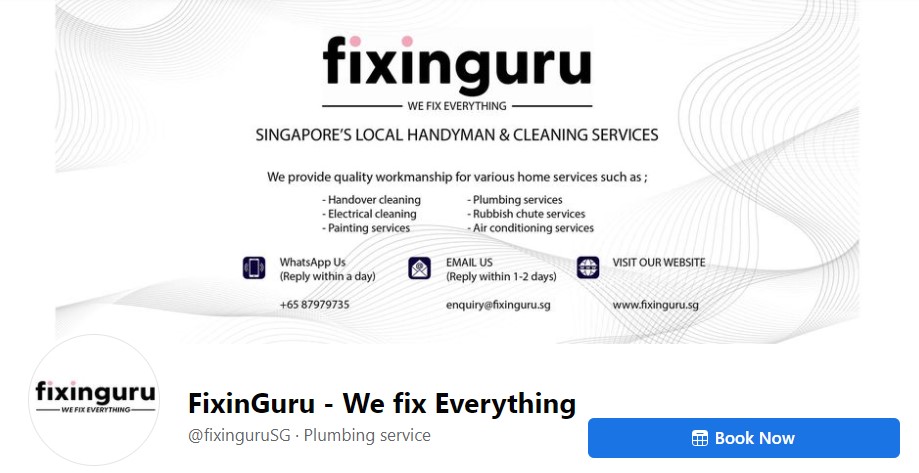 "We fix everything. You name it, we do it. We provide pre and post-inspection for all of our work, thus ensuring that all work are completed in a proper manner at a transparent price."
-FixinGuru
With services from within your houses to mover services, FixinGuru provides one-stop services to fulfill all your needs for your new homes, offices, etc. To counter COVID-19, disinfection services are also provided by them, so they can assist all Singapore residents in ensuring that their houses are virus-free.
They also provide furniture assembly services to customers who often shop online and require assistance in putting them together.
4. One Stop Handyman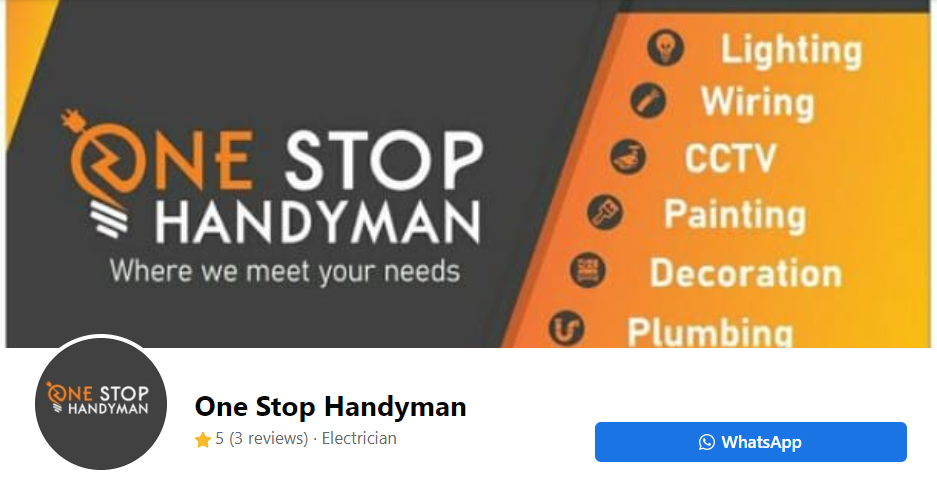 Praises of One Stop Handyman's responsiveness and transparency of cost for their services filled the reviews. With over 200+ reviews and close to perfect ratings, you won't go wrong with their service!
The reviews complimented the friendliness of the employee and his ability to do a good job with minimal time at an affordable rate. All engagements seemed to end with customers expressing gratitude towards his timely response and work done. Check out their services now!
5. A1 Handyman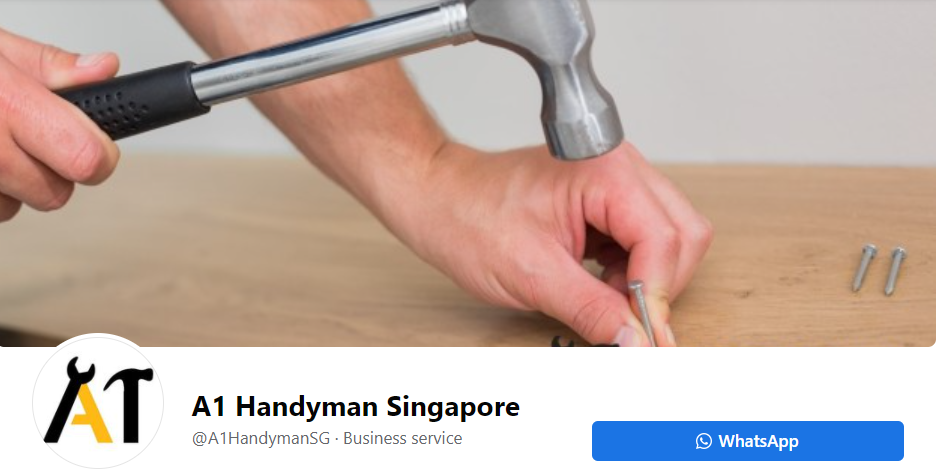 Another highly rated service company that received much love from all customers.
A1 Handyman Singapore is a highly trusted company by numerous homeowners in Singapore. With their professionally trained handymen and a wide range of services, be assured that they will bring satisfactory and durable solutions to tackle any of your household issues.
Offering quality Handyman Services in Singapore, they are committed to solving the root of your problem in order to deliver a long-lasting solution.
6. Everyworks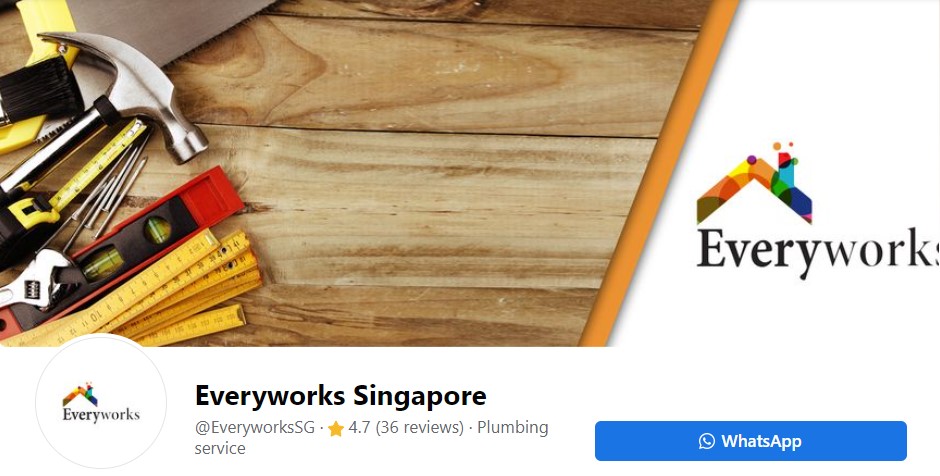 Everyworks Singapore is a holistic solution for all your home maintenance service needs. Enjoy a wide range of home maintenance services all on one platform to save you time from searching for other service providers.
Built on transparency and trust, Everyworks will provide all the information that you require to best serve your needs. Their seamless and hassle-free service offerings will simplify the process of hiring a home maintenance service provider.
Being an integrated home service provider, you can expect to get all your home maintenance needs to be done with a WhatsApp Message. Book appointments with them for multiple home services at reasonable prices, guaranteed quality work, and excellent customer support!
7. Sin Siang Huat Renovation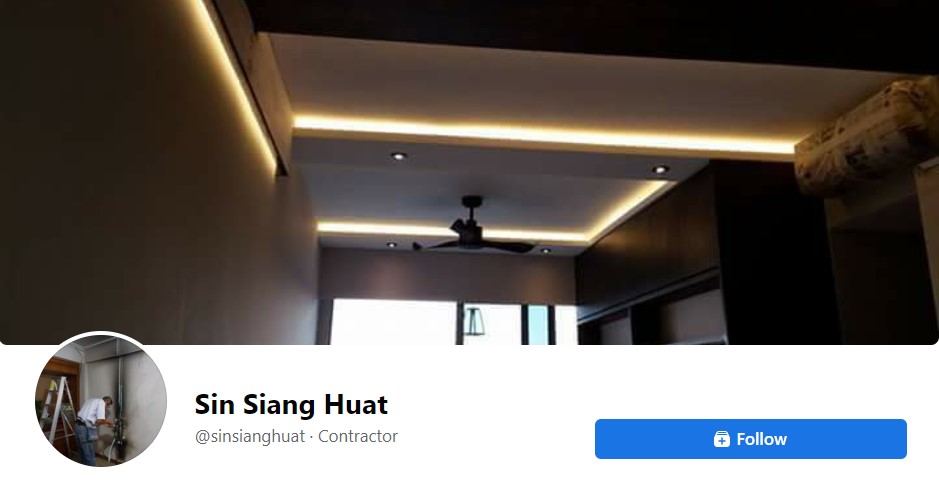 Sin Siang Huat Renovation has over 40 years of experience doing electrical work and also has creative interior designers & dedicated project coordinators to provide you with the best advice for home renovation.
The quality of their work is guaranteed, which has been known to exceed our customer's expectations. By providing high-quality work at reasonable and competitive prices, they have gained the likes of many customers.
Reviews revealed their great workmanship and ability in all their services, including renovation and furniture assembly.
8. Tec Square Handyman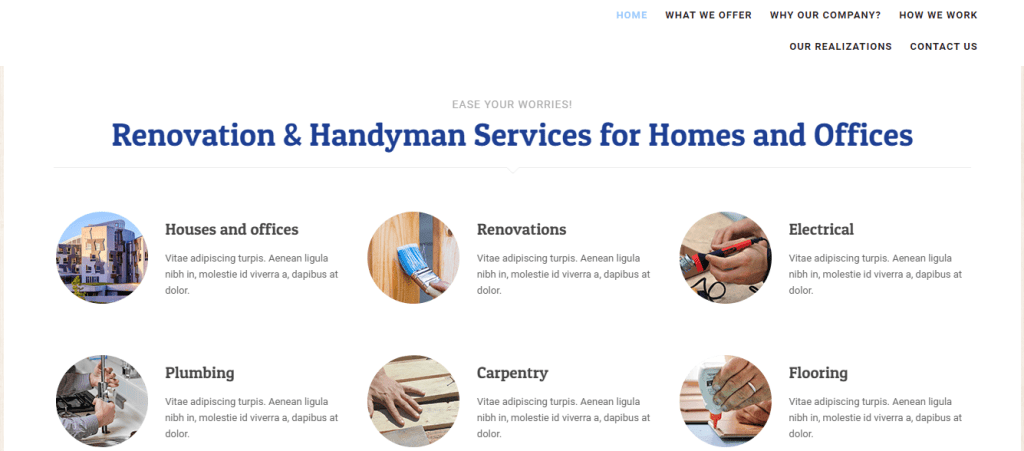 At Tec Square Handyman Services, they believe in providing quality services so that you can rest easy knowing that your maintenance tasks are in reliable hands.
Providing services to homes and small offices island-wide in Singapore, they will take care of your maintenance and improvement tasks in a professional and timely manner.
By not having to work on the tasks yourself, you save hours and do away with headaches trying to figure out fixes that you may not have the know-how of.
Despite having just a handful of reviews, Tec Square proved its worth through its ability and range of services! Check them out now!
9. Handy Andy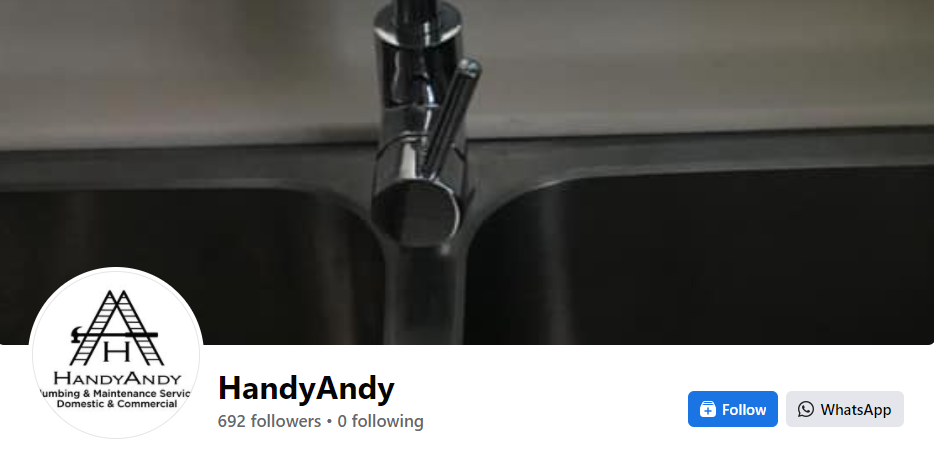 Operating mainly on Facebook, HandyAndy is a one-man show that provides skilful services. Despite being the sole person in this business, the services provided are nothing lack of other handyman companies so fret not!
With Andy's professional opinions and efficiency, he was able to garner support as many recommends his service!
Check out the customer reviews for yourself and be sure to drop him a text if you require his service!
Conclusion
Having a house makeover, whether big or small, is not an easy feat but with help from the professionals, it'll be easier! We hope that the above-compiled list has provided you with more options and allowed you to understand furniture assembly further.
Interested to get a house makeover for the brand new year? For this coming Chinese New Year, check out the services provided by our 10 Best Furniture Assembly Service in Singapore!
Explore More Content