10 Best Furniture Delivery Service in Singapore to Feel at Home [2023]
Deliver your precious possessions at low prices with these 10 best furniture delivery service in Singapore!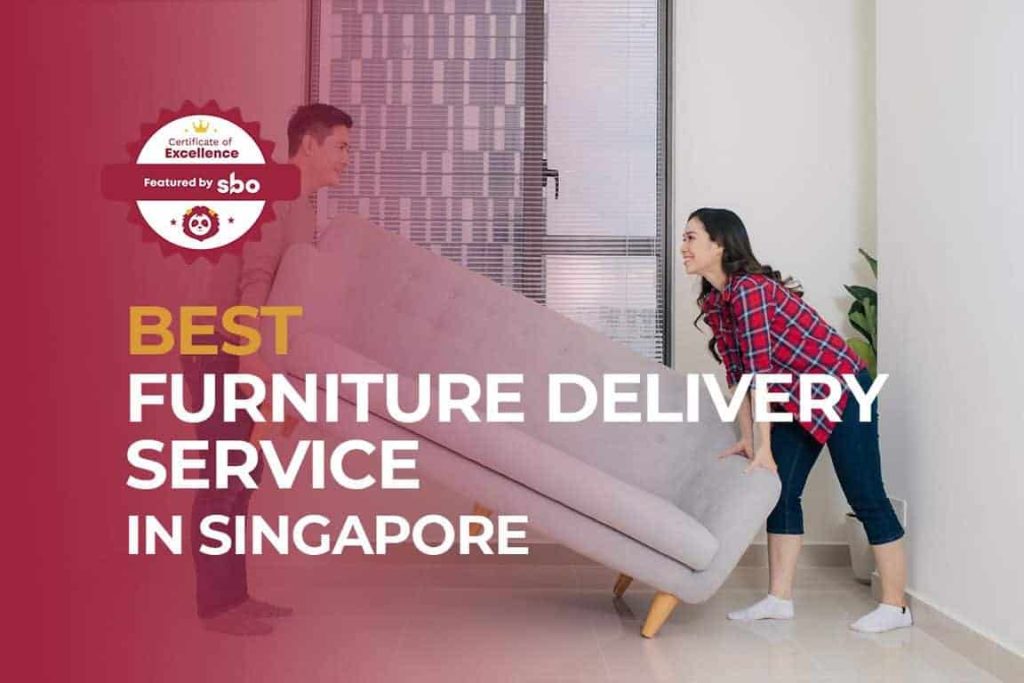 Just moved into your new home?
Have you engaged someone to deliver those bulky beds, sofas or other furniture?
You might want to save on the costs by doing it yourself, but the entire process takes more time and energy than you think. Dedicated furniture delivery services are prepared with the relevant knowledge and equipment required to move both small and gargantuan items from point to point.
Now, choosing a furniture delivery service requires considering several factors. For example, what is their packing and transportation process like? Do they have good reviews and after-sales support? Will they pack your items in a way that ensures safe delivery without any mishaps?
Let us help you with this so you can focus on the things that matter while the experts handle them! Check out the 10 best furniture delivery service in Singapore!
1. Vantage Delivery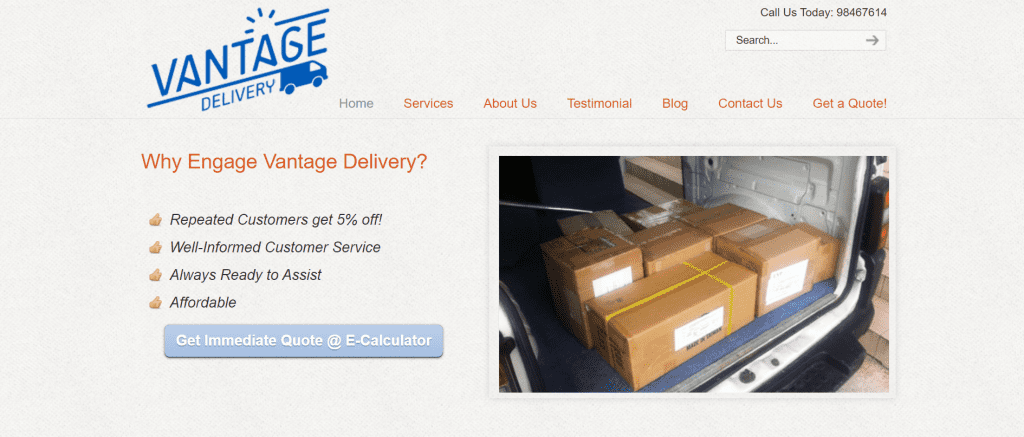 Enjoy an advantage with Vantage Delivery!
This delivery service is proud of its pocket-friendly and stellar work. Throughout its three years of serving satisfied customers, it has proven its competency time and again. Vantage Delivery understands the varying needs of the customers and makes it its priority to ensure that these needs are met.
Some services it offers include furniture delivery, courier services, distribution, and van delivery. The furniture delivery service is ideal for those with bulky furniture or furniture that require careful handling.
Send them a message to enquire – they'll make sure to get back to you as soon as possible! Return customers get 5% off their next order. Its staff will also render additional assistance if needed! All you need to do is tell them the furniture you need delivered, addresses and lift landings.
2. Speed Sg Movers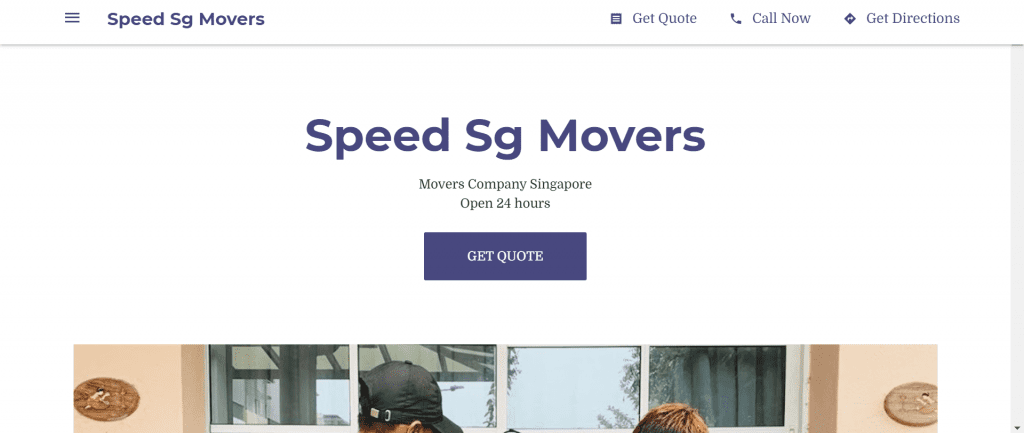 It's a fuss-free experience you'll always look forward to with Speed Sg Movers!
Get moving from $188 per half truckload (15ft). You also receive free manpower, quotation, boxes, dismantling, assembly and wrapping. Costs are completely transparent and there are no GST fees charged as well.
It's open 24/7, every day of the week! This means that they're always ready for you to call upon whenever you require furniture to be delivered. You'll be amazed at their efficiency and attitude as they work on your items! Despite being quick, they also take extra care to wrap your furniture properly so that there's no damage.
3. Tang Movers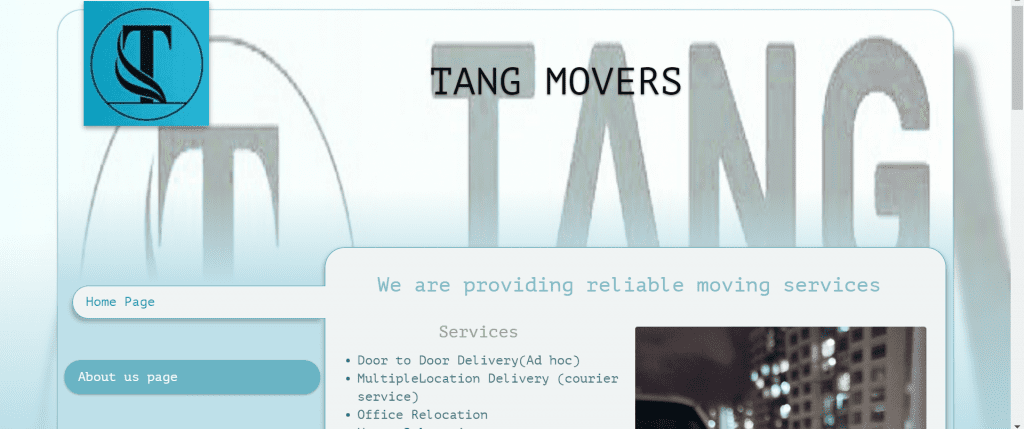 In need of these services?
Single furniture delivery
Disposal
Storage
Home Relocation
Office Relocation
Tang Movers provides these and plenty more! Secure their promotion at $188 onwards for a 15ft-sized vehicle. This comes with a free on-site quote, manpower, boxes, basic dismantling and assembling. You can also opt for additional services as required.
Call them for an efficient, reliable and cost-effective solution to your furniture delivery needs!
4. Cheap Movers Singapore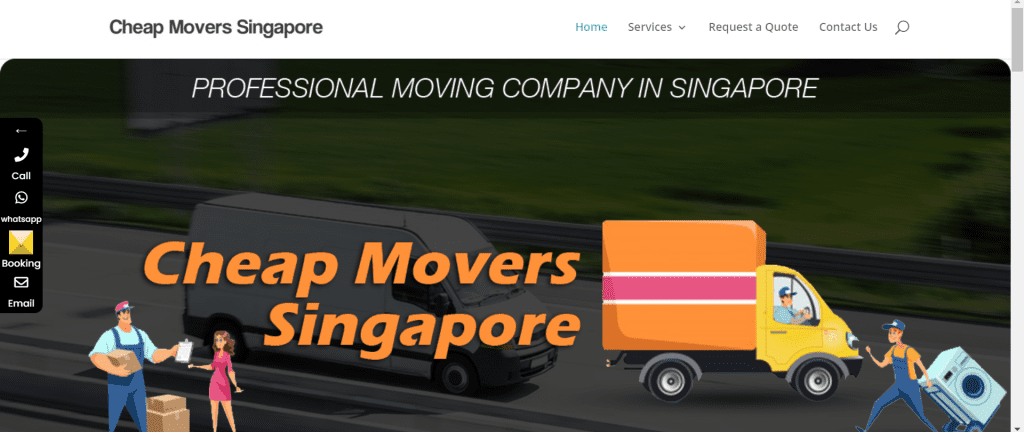 Cheap Movers Singapore comprises a team of reliable relocation experts. It offers a number of services for all types of moving needs like furniture moving, event moving, and office relocation.
Cheap Movers Singapore adopts a flexible approach that allows it to best cater to every need. It aims to reduce the typical feelings of stress faced by most customers when moving large items. This affordable mover helps to save you time, energy and manual work of doing it yourself.
The highly trained team is not just efficient but has superb customer service as well. Be assured that your items will be moved with care and precision so that you'll receive them in the exact same condition that they left you.
5. Yong Shen Best Reliable House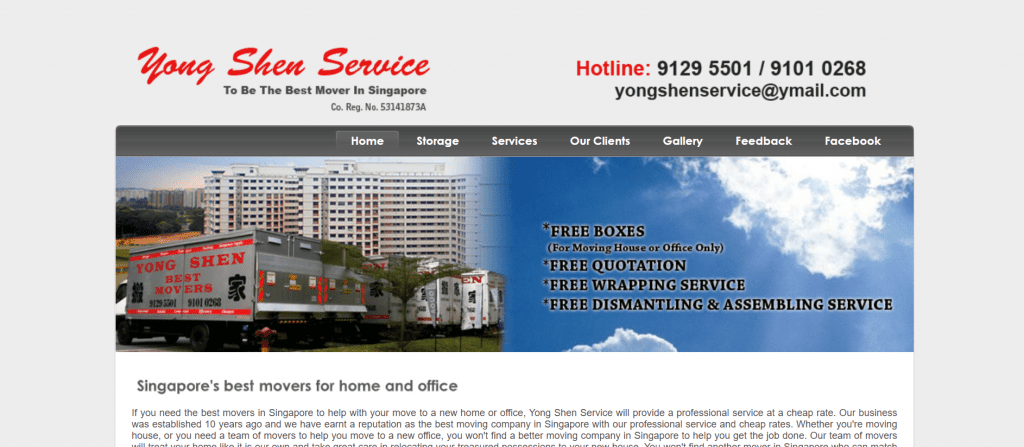 Yong Shen Movers was established a decade ago. Over the years, it has built a steady customer base of loyal clients who return time and again with confidence. Rates are highly affordable for the professional services you're getting.
Whether you're moving to a new house or office, you can count on this company to get the job done. Yong Shen Movers takes care in helping you to shift your possessions with personalised services you'll love.
It's a specialist in landed home moving, and it also provides moving services for exhibitions, relocation, transportation, and others like disposal, removal and supplying manpower.
6. The Trio Movers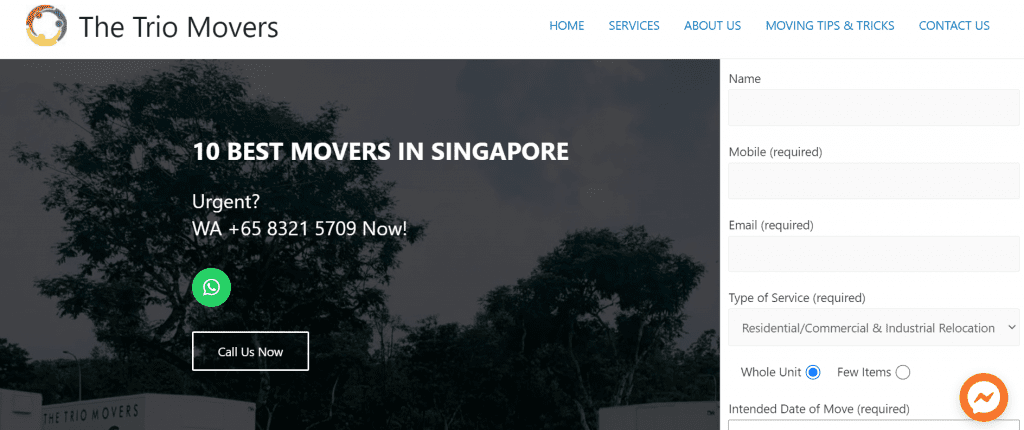 One of the best in the industry, The Trio Movers supplies outstanding services at attractive prices.
It has more than 10 years of experience and was established by three brothers. They wanted to combine their experience and evolve the culmination of their knowledge into a reputable business. The Trio Movers is a proud recipient of many local accolades, a testament to its skills and expertise.
It's also familiar with Singapore's relevant moving laws and building management. This makes it a reliable company to seek for your furniture delivery needs. Ring them up whenever you require!
7. Soon Seng Transport & Movers Pte Ltd
It's been a groundbreaking 30 years of providing delivery and transport services for Soon Seng Movers.
From moving furniture to disposal and storage, this humble homegrown business has it all. Whether you're moving across Singapore or just across the street, the team at Soon Seng Movers understands that it's no easy feat.
They will supply you with the equipment and manpower required to make your delivery job smooth and hassle-free. WhatsApp them for a quick quote now!
8. Vimbox Movers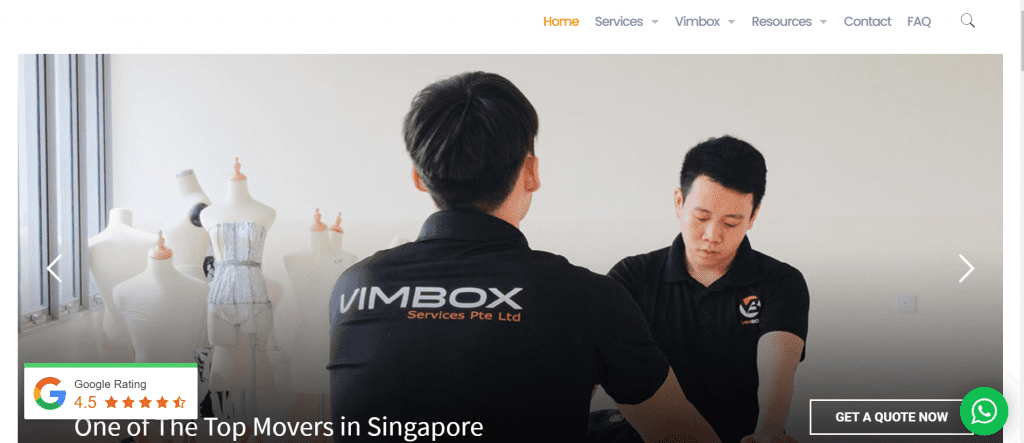 Vimbox Movers is an award-winning home moving and storage expert for homeowners and commercial businesses.
Be wowed by the first-class service that has allowed it to continue staying a step ahead of competitors. Over the years, the team has finished thousands of relocation and storage gigs for various types of customers. Some of them include big-name brands like Chanel, SMRT, NUS, and Mindef.
Simply choose the type of service you want, book a convenient date, and wait while they deliver.
9. Singapore Movers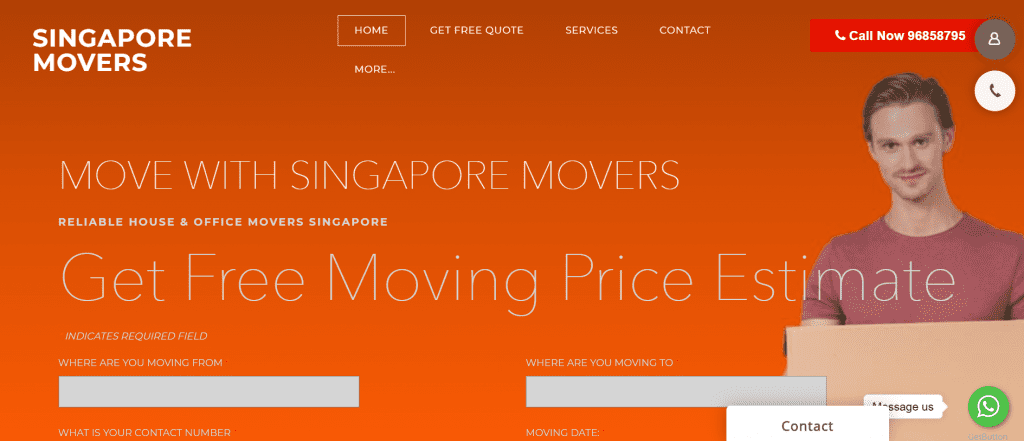 Singapore Movers knows its stuff.
Put your mind at ease knowing that you're in great hands! Get a quote by sending them a WhatsApp message one to two minutes long. Include the items you need to be delivered in the video and the pickup and dropoff details to get a quote within 20 minutes.
This furniture delivery company has been in the field for a staggering 15 years with a dedicated team of trained professionals. Your items will be packed with care by experts, delivered timely and efficiently.
10. Cheap Van Movers Singapore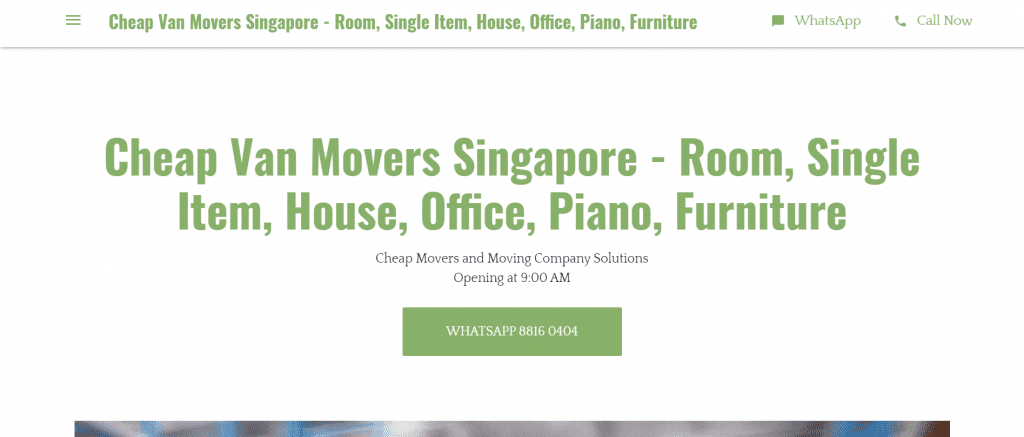 Need furniture delivered on a budget?
Cheap Van Movers is your handy solution! With low rates, it makes moving affordable for you. The trained team will treat your possessions with the same care as they would for their own.
Enjoy cost-effective fees without compromising on quality! It maintains its high service standards with reliability no matter the scale of moving.
Conclusion
Do you have any reviews and comments to share regarding our choices for the best furniture delivery service in Singapore?
After you determine what needs to be moved, there'll invariably be items you no longer need, so you might like to check out some options for disposal services here.
While SBO is committed to supporting our local businesses, we welcome any feedback and anonymous sharing regarding your experience with the listed furniture delivery service in Singapore.
We hope that this guide will be useful in helping you to make an informed decision when it comes to finding the best furniture delivery service in Singapore.
Explore More Content
Are you featured in this?
Display this exclusive SBO badge proudly on your website and get more sales!