9 Best Standing Desk in Singapore if You Want to "Take a Stand" [2023]
Need a standing desk for your home office or the workplace? Then look at this list of the best standing desk in Singapore.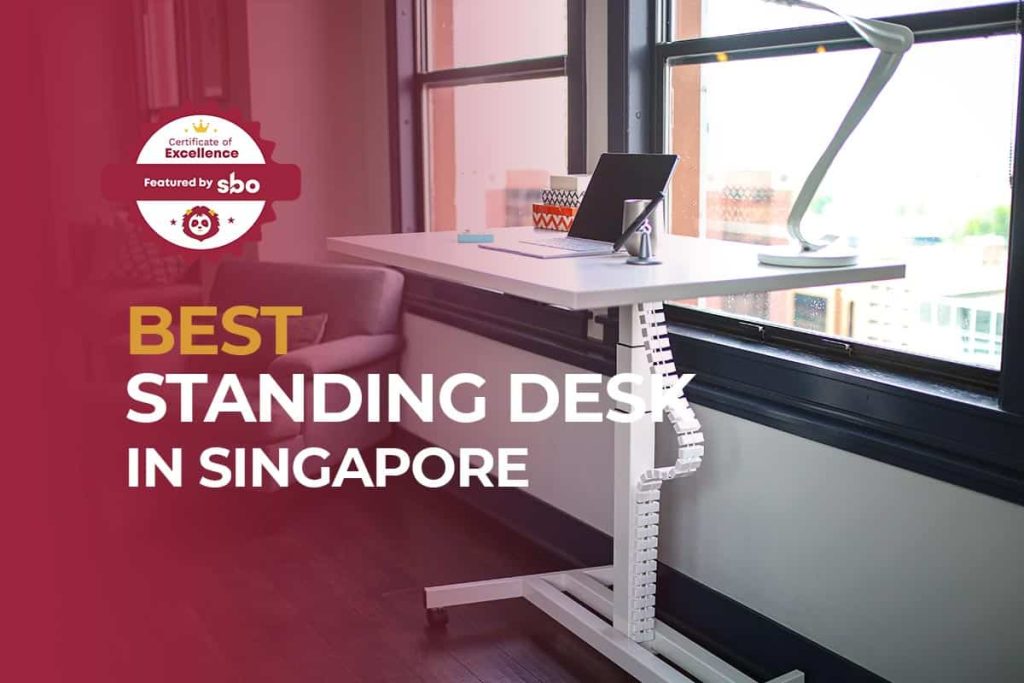 For those working the desk job with a computer, the routine may be like this: you go to work, start your tasks, go for lunch, and finish your work for the rest of the day. But sitting on that chair could be quite uncomfortable, with back and shoulder aches. You may even experience numbness for sitting too long, and forcing the need to stand.
For those tired of sitting on the chair all day, there is something that will help: standing desks. Adjusting them to standing height will give you the chance to get some blood back into your circulation. If you want to know where to buy the Best Standing Desk in Singapore, we got you covered!
1. Omnidesk
Want something that will hold up your computer gaming setup? Then this is the standing desk for you. Not only is it a convertible standing desk, but the standing desk is equipped with gadgets and motors, making it look futuristic. With the electric motors allowing you to press a button to adjust the height and options for height presets for gaming, working or luxury purposes it is a all-in-one product.
Omnidesk continues to develop continuous upgrades through thorough research so that users will have better features such as faster height adjustment and no risk of collision. Other functions the desks have include the ergonomic curve to ease the burden on your arms and back. With the room to add on devices such as tablets, monitor arms and cable management bar, you may just have the very office room where you can finish all your work without worry.
2. TakeAseat.sg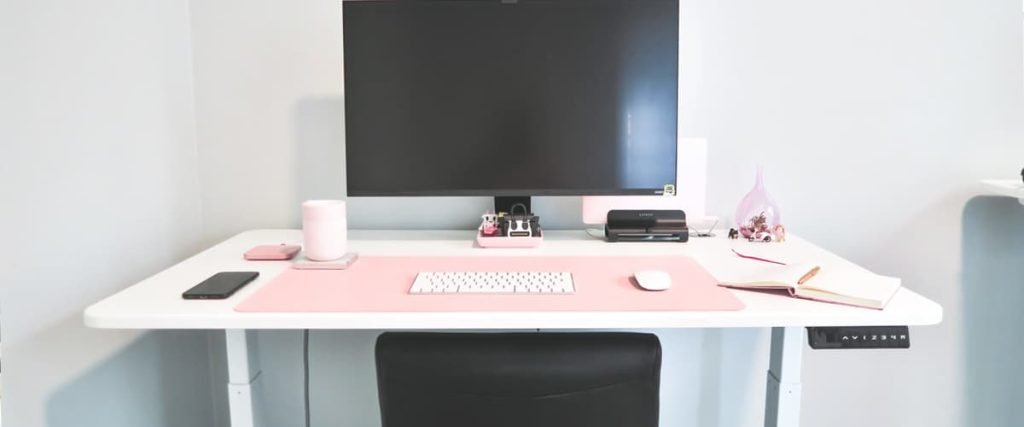 Who said ergonomics is only for offices, and subsequently adults? TakeAseat.sg is here to prove that ergonomics is just as important to the children. TakeAseat.sg offers a variety of stuff for children such as kids ergonomic study tables and chairs. Let your children learn early that good posture and the studying environment is important when it comes to revision for homework, tests or exams.
TakeAseat.sg also serves as the sole supplier to Kid2Youth, a kids ergonomic furniture brand from Taiwan, but has a branch in Singapore. Its main purpose is to create a safe yet engaging learning environment for children in order to improve their productivity, based on their belief that each work or study environment is unique in their own ways.
3. Ergoworks – Marina Square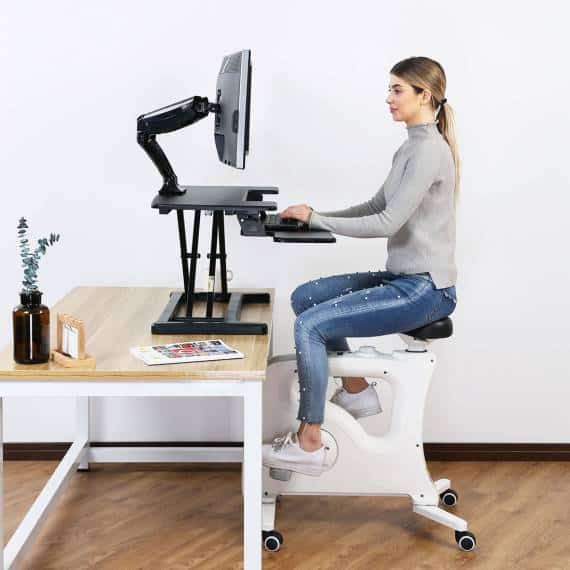 If you want a product that has received testaments as to their comfort and protection, this is the brand to go for. Their diversity of products have been sponsored and recommended by organisations such as The Chiropractic Association (Singapore) and the Singapore Physiotherapy Association.
Their wide range of ergonomically designed products are what they call, "comfort through science". There is also the understanding that illnesses and injuries can be caused from lack of proper body posture. Hence, the products will help adjust your working position to minimise uncomfortable conditions so that you can relieve any physical strains. Their brand also covers things such as massage recliners and footrest for a relaxing touch to your home workspace.
4. Decor Viz System Pte. Ltd.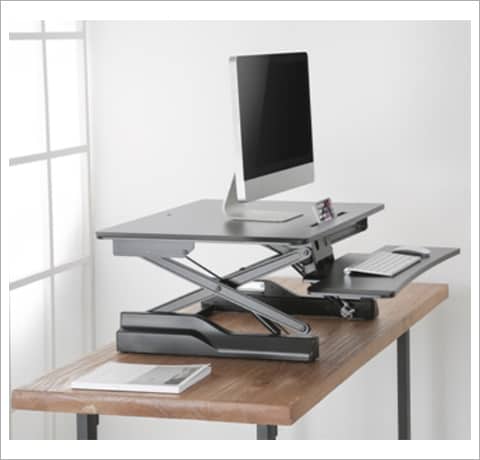 Having a range of stylistic, ergonomic but economical products for home office and company office, Décor Viz System is considered one of the best providers for office environment solutions. They aim to enhance the workplace through meeting the increasing needs of the consumer such as for function, flexibility and pricing.
With this commitment in mind, they are able to establish a sense of reliance in their customers. If you want a guaranteed quality for your standing desk, then this is for you. Besides the sales of office furniture such as standing desks, they also provide services such as storing extra furniture for clients, repair and renovate old furniture, disassemble and transport furniture to another location for reinstallation and many more.
5. FAM Solutions Pte Ltd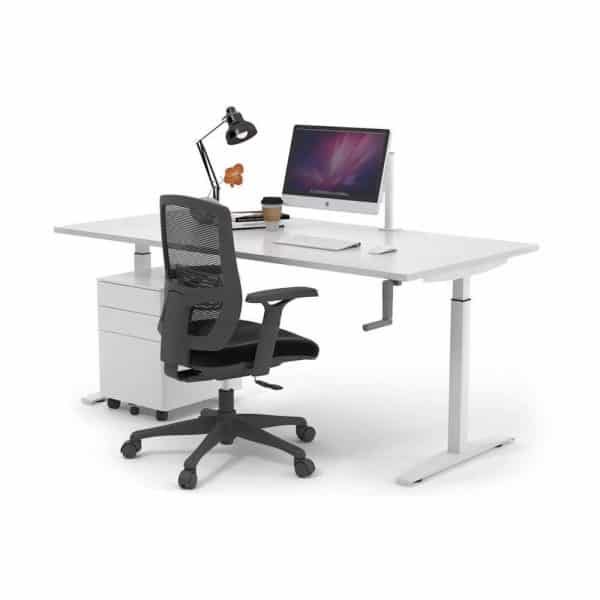 With the vision of providing products that will help in reducing or outright eliminating the chances of getting computer-related health problems, FAM Solutions Pte Ltd has been able to achieve a reputation of being efficient and reliable in terms of producing their products for convenience purposes.
Their array of products that can help create healthy working conditions include Height Adjustable Table, Laptop Stands, Office Accessories, Loose Furniture, CPU Holders and even Adjustable LCD Monitor Arms. So, if you are in need of a standing table, a height adjustable one will definitely fit that criteria. After all, you can change the height to the point where you'd have to stand to work.
6. Amercis Office Furniture LLP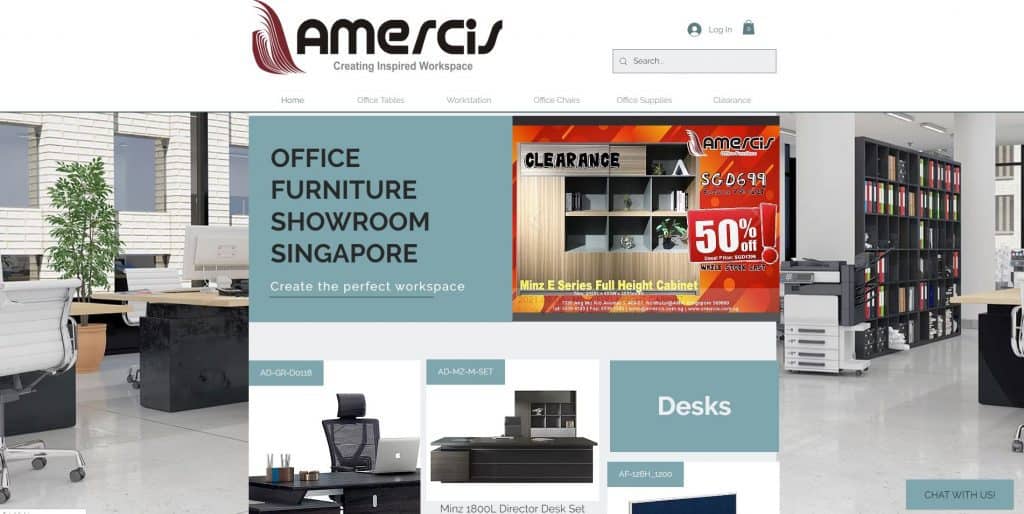 Whether you are looking for a standing desk or other things for your home office or your work station at the company, this shop may be the answer to your dilemma. They provide anything that will provide for commercial offices or for the new start-ups that are in need of renovation or reinstatement services.
The products are all at a reasonable price, and they are also flexible when it comes to making an exchange should you not be satisfied with the product you have bought. If you have a missing part from something such as a conference table, they will come over the very next day to amend this problem.
7. Build Your Desks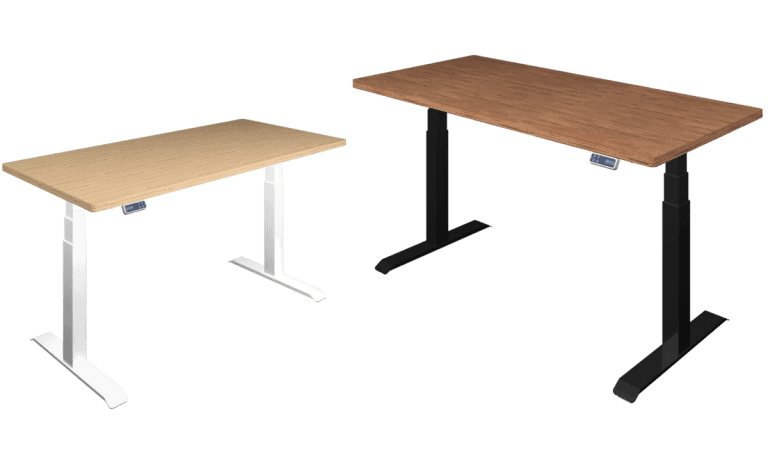 If you want a chance to customize your own standing desks, this is the place for you. The assembly for the desks provided by Build Your Desks is pretty straightforward, and customer service is happy to help if you are stuck and need any clarifications. What is more, the memory presets are easy to understand and the motors are quiet yet fast.
A particular model, Model K2 is considered their bestseller. This is because they have an adjustable height range. Also, as a trait shared by all standing desks from this brand, it has a good speed of 4cm/s. To add, it also has enough depth to use an armrest-less configuration for the chair. If you choose to build your own model, you have options between different wood works and sizes for the table top…or you can choose not to have a table top at all!
8. Simply Office Furniture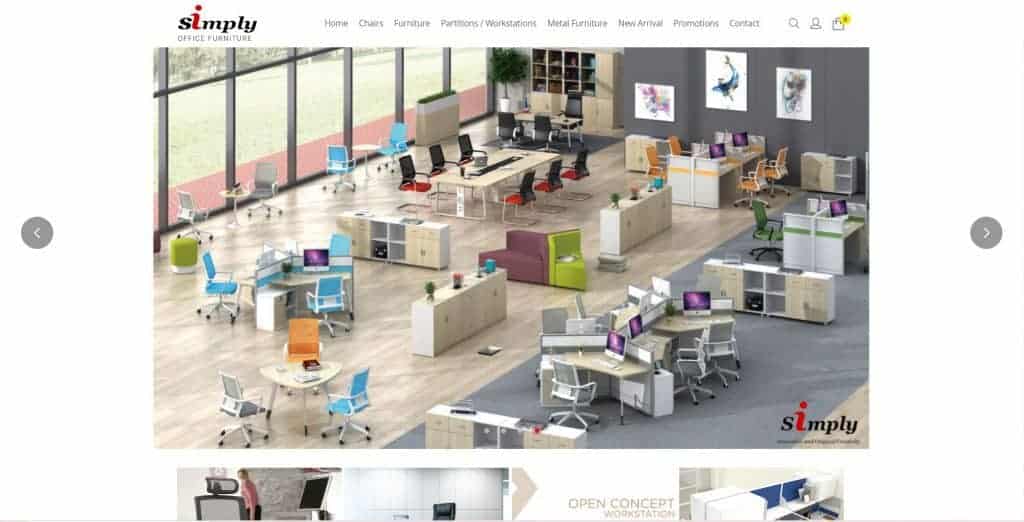 A sole proprietor established in 29 December 2010, Simply Office Furniture sells a variety of designer furniture to suit the unique Singaporean home office. By undertaking a number of projects over the years, they have the experience to back up their office furniture design. This in turn allows them to become one of the leading distributors for home and office furniture. Whether you want something that is solid wood or premium leather, Simply Office Furniture has it all and is made to last.
Their persistent drive for originality and the desire to make something that stylishly fits into your home and office environment is what inspires each of their furniture. You can be assured that your home office will be comfortable and tasteful because the delivery team also can help you assemble the furniture and even attend to after sales servicing.
9. EverDesk+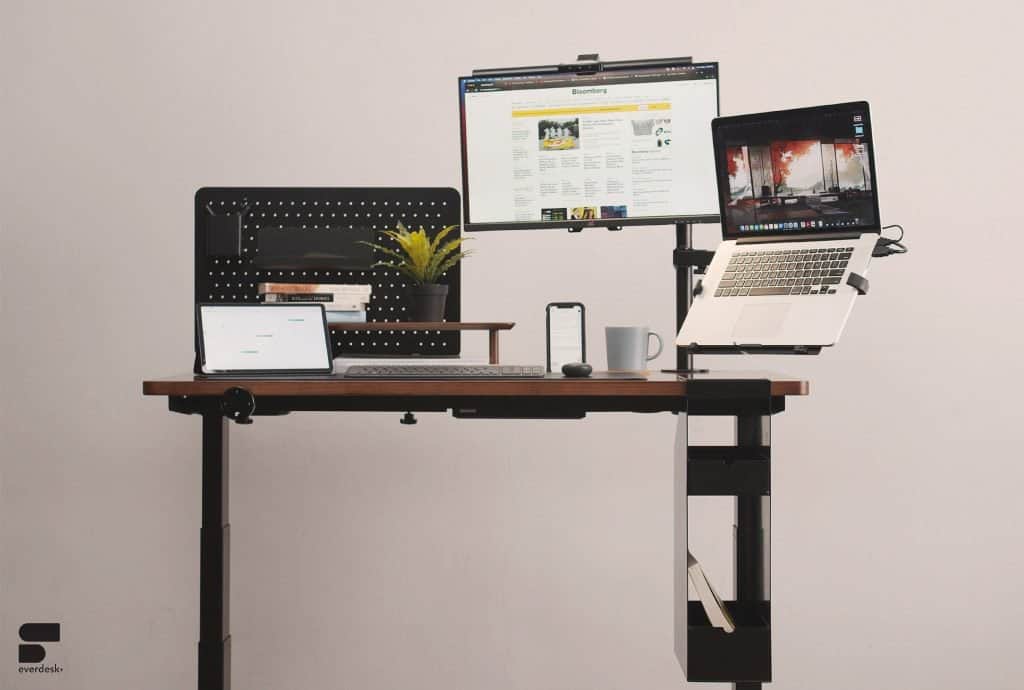 EverDesk+ specialises in designing, developing and manufacturing things that will change the way people work in the office or at home daily, including height-adjustable sit/stand desk solutions. The founders themselves are aware of how sitting at work desks for long hours can cause harm to our well-being in the long run. They feel that the ones currently out there are either expensive, designed in poor taste, or customers may have a terrible experience buying from them.
Hence, their solution is to establish EverDesk+, with the simple mission to make top-quality ergonomic products affordable so anyone can change the environment to make an empowering workspace. If you want the best quality standing desks, you can find them right here. They have invested every effort to rethink everything from the poor-quality furniture, such as design, materials and distributions to make them durable, adding more features for quality.
Conclusion
Do you have anything to share regarding our choices for the best standing desk in Singapore?
While our goal is to continue supporting our local businesses, it doesn't mean you cannot send in feedback and anonymous sharing regarding the products bought from the listed companies in Singapore. In fact, we encourage you to do so!
We hope that this list will prove useful in helping you to make an informed decision when it comes to finding the best standing desk in Singapore.
Featured Image by TheStandingDesk.com on Unsplash
Explore More Content