10 Best Maid Agency in Singapore to Ease Your Burdens [2023]
In this article, we select the top 10 maid agency in Singapore to help you select a trusted helper with a peace of mind!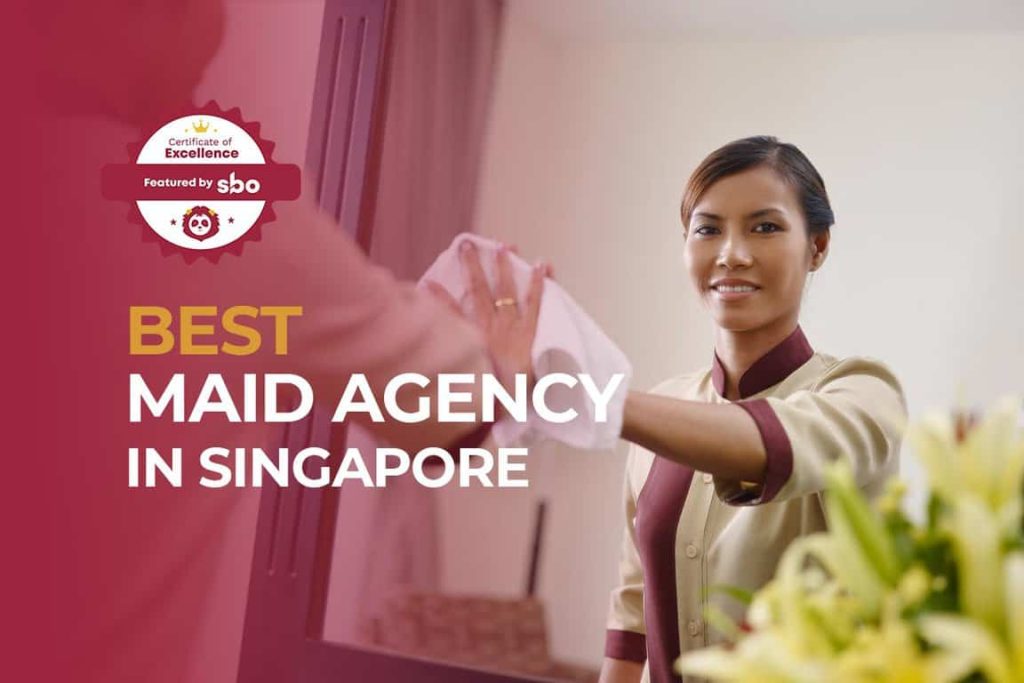 Getting a hired help can be daunting because of the sheer number of maid agencies around, with top concerns being that of getting trusted help with transparent agency fees.
In this article, we select the top 10 maid agency in Singapore to help you select a trusted helper with a peace of mind!
1. Maid Avenue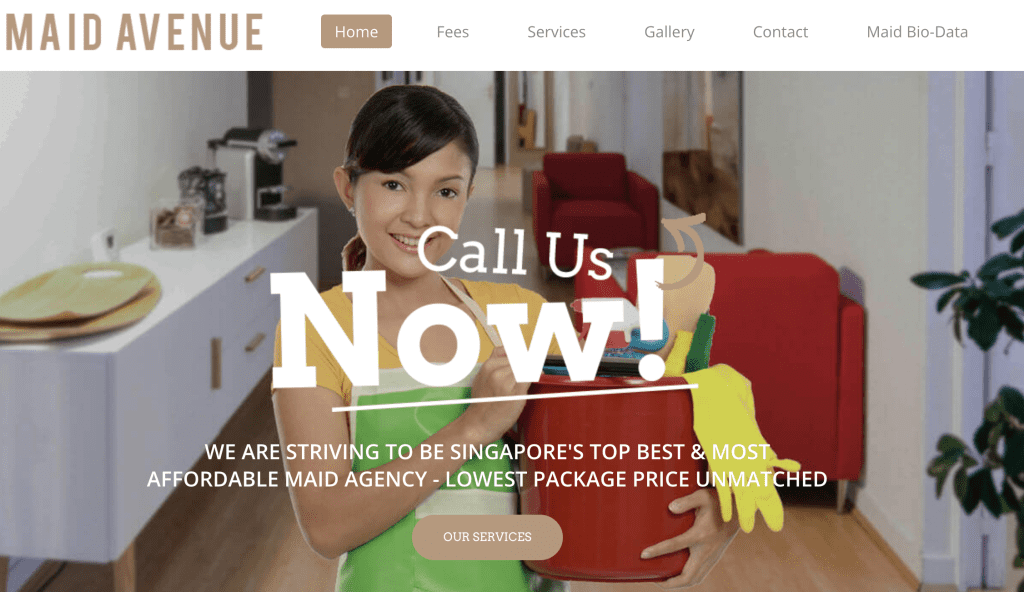 Maid Avenue is well known for their affordable and transparent fee structure which leaves customers returning to engage their maid services. Some of the services offered include that of maid deployment, direct hire application, and the Settling-In Programme (SIP) amongst many other services.
If it's your first time engaging a maid, their straightforward fee structure would definitely make things much simpler!
2. Best Housekeeper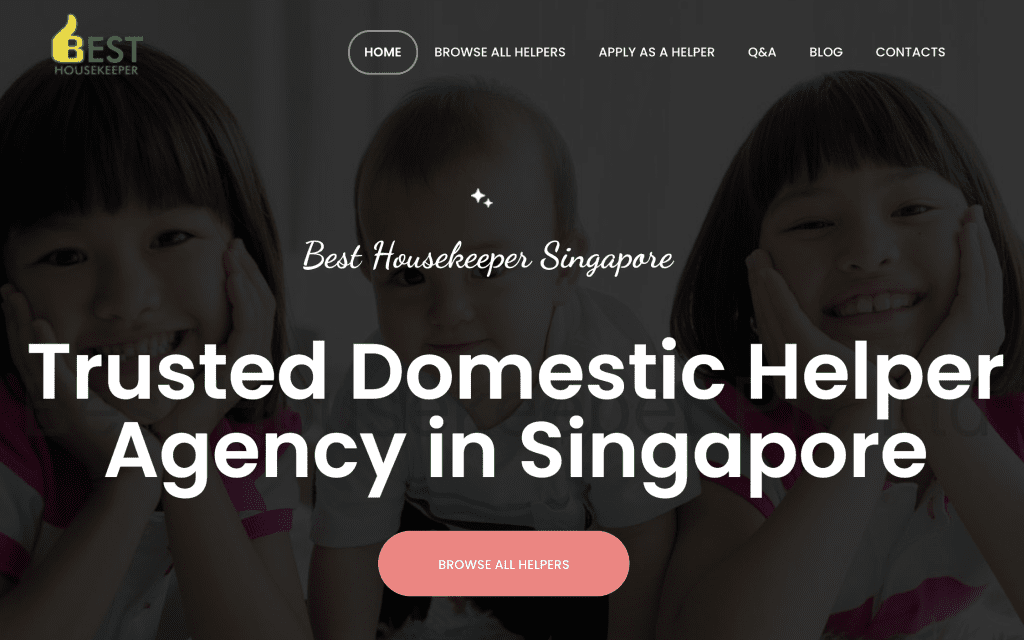 In an industry mainly driven by customer service, Best Housekeeper stands at the forefront, always putting the client's needs first.
Through their stringent screening process, reference checks and interviews with both the employer and helper, they ensure that the right helper is matched to the right employer.
Another reason we like them is their dedication to convenience – The Match Me tool on their website matches potential employers to helpers based on a matching algorithm, saving you time and the possibility of a bad match!
3. 1st Allbest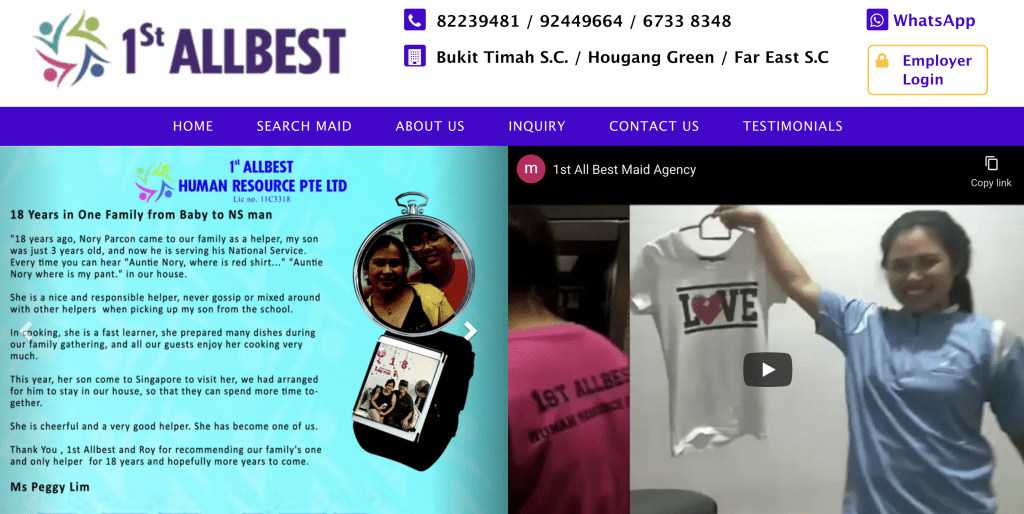 With 4 agencies islandwide, it makes it all the more easier to head down to get help with engaging a maid. All Maid has training centres established in Manila, Surabaya, Yangon and India which helps them in maintaining stringent and quality training processes.
We take heart that the maids that All Maid has matched with employers have stayed with the family for years, taking care of the family and seeing them through major milestones in life!
4. Swift Maids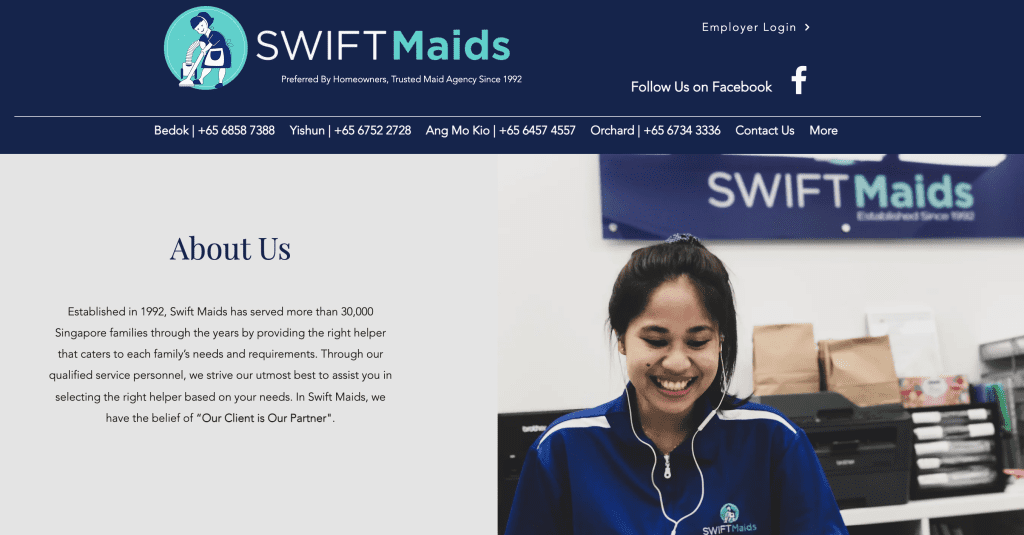 Established in 1992, Swift Maids has served more than 30,000 Singapore families through the years by providing the right helper that caters to each family's needs and requirements.
With 4 agencies islandwide, one can easily pop into one that is the most convenient for them to kick off the process of engaging a helper.
Some of the services provided include that of application for new/transfer maid, passport renewal and repatriation services amongst many more.
5. Homekeeper Maid Agency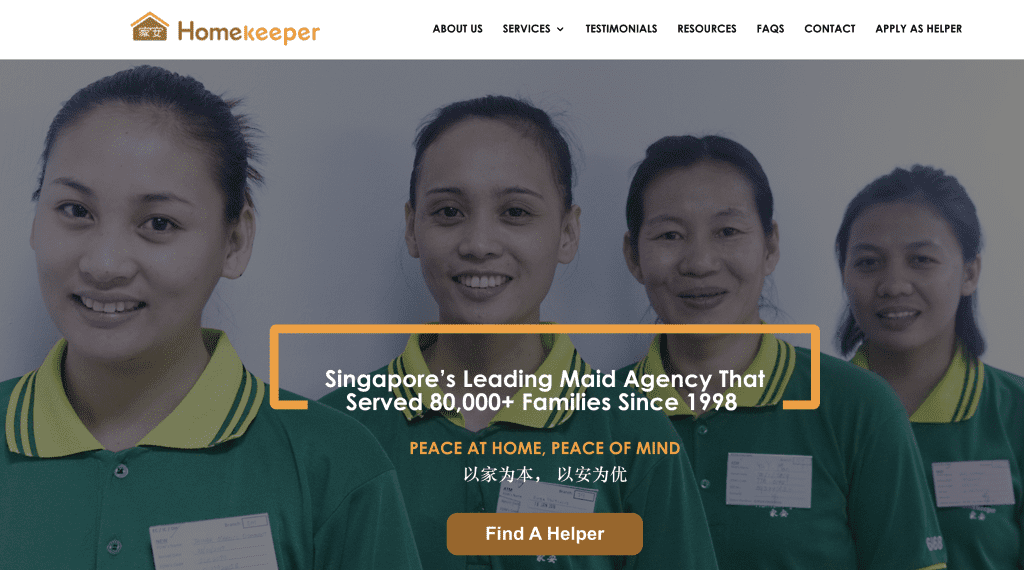 A one-stop maid agency – Homekeeper maid agency prides themselves on understanding the client's salient needs before matching them to a maid that can best meet their needs. This is coupled with their stringent screening process to select the most qualified and reliable applicants from recruitment partners.
Established since 1998, they have an established track record in serving families in Singapore over the years to give you a peace of mind through this stressful selection process.
6. Able Best Maid Agency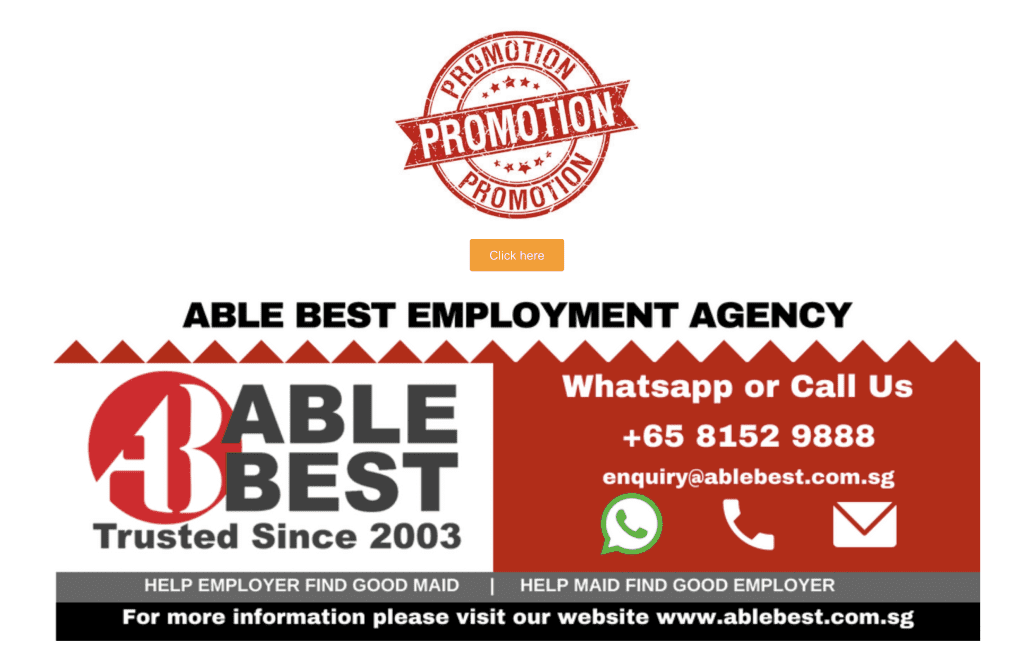 Established since 2003, Able Best has been serving many Singaporean families over the years, working closely with reputed and trustworthy training centres to ensure that quality of the maids are upheld and are only the gold standard.
They mainly cater for employers looking for Indonesian, Filipino, Myanmar helpers so do give them a call if you're keen on their services!
7. Eden Grace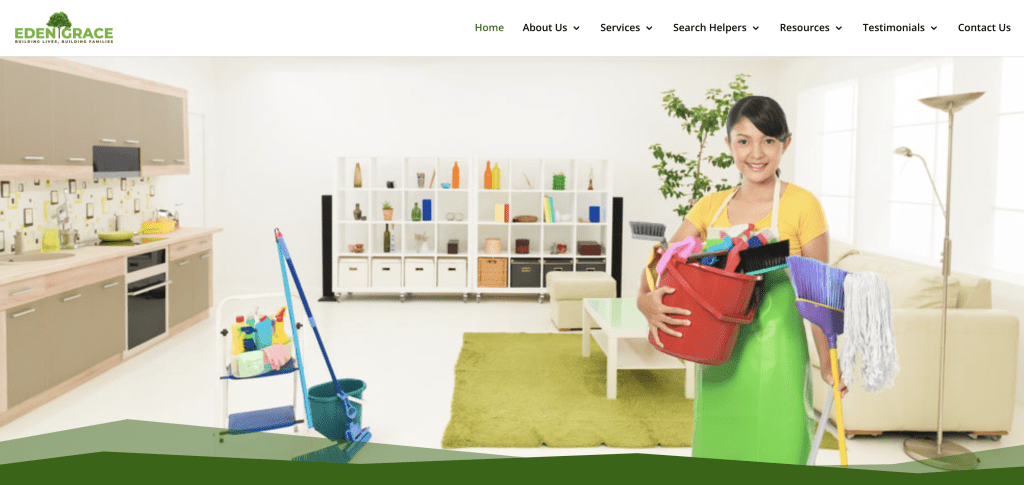 An agency with a difference – what makes Eden Grace stand out amongst other maid agencies in Singapore is the fact that they are a Christian maid agency that upholds their maids to high standards. With 6 outlets islandwide, it serves as a testament to the trust that families in Singapore have given them.
We certainly do like them for the emphasis that they place on the well-being of their maids, organising weekly church services, lunch fellowships and also annual award ceremonies! Happy maids, happier employers!
8. We Are Caring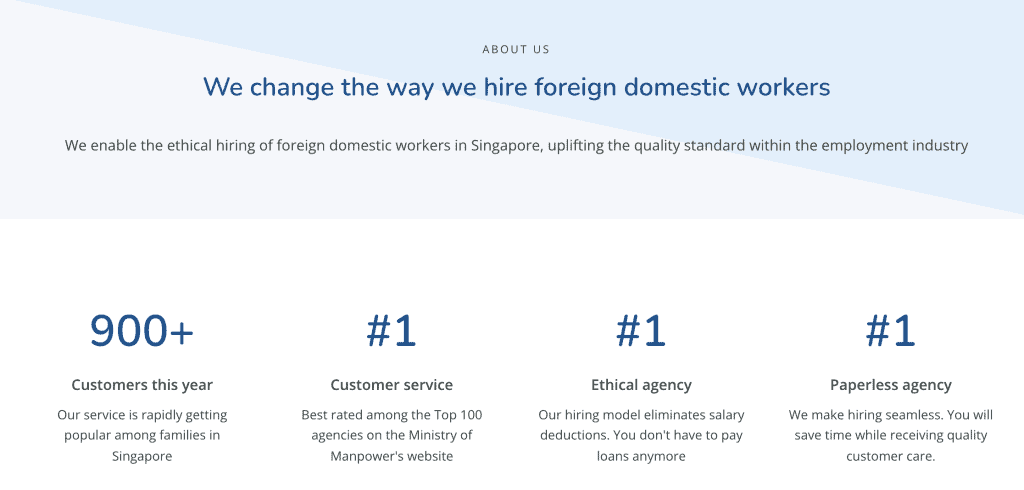 We Are Caring prides themselves on being an ethical maid agency where their hiring model eliminates salary deductions thus alleviating the debt situation of the maids.
The team of dedicated staff is there to guide employers through every step of the journey, making the process a more seamless and fuss free one!
9. Island Maids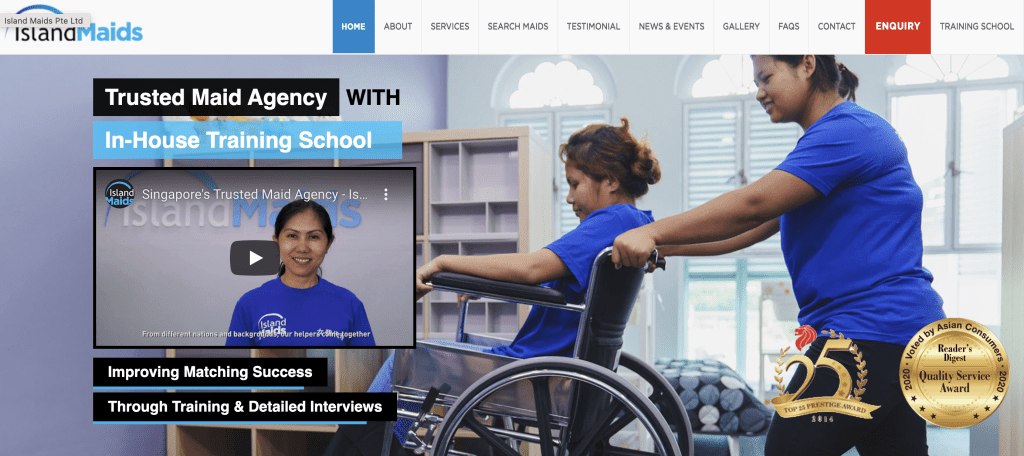 Island Maids operates around Singapore's Central North, East, and West region; Ang MoKio, Bedok, and Jurong. Their presence across the island is a testament to their success in serving their customers, matching employers to maids which best suits their family needs!
They offer a range of services from direct hiring to maid insurance so do give them a call or conveniently pop into the outlets which are the nearest for you!
10. Eelit Agency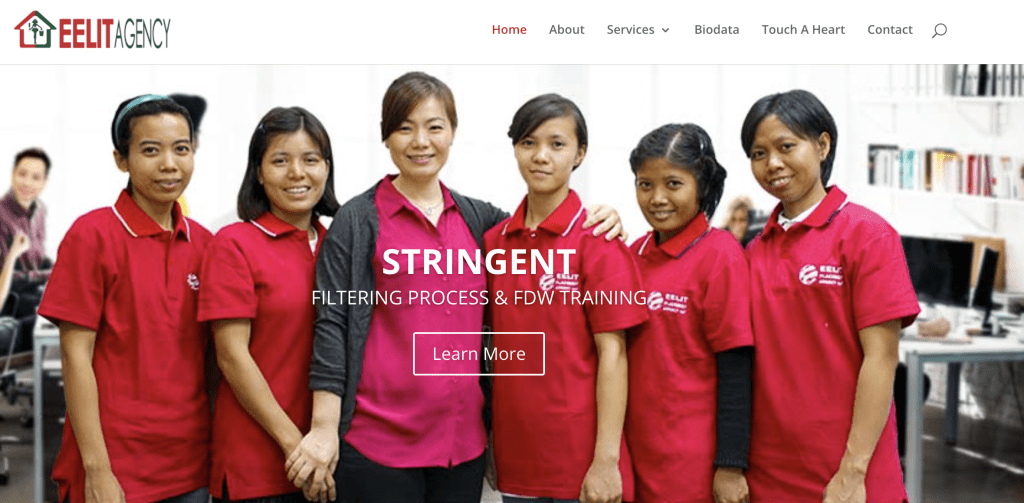 Eelit Agency may be your typical maid agency but on further read, we find the work that they do meaningful. They run several charitable initiatives such as Project Touch A Heart to reach out to the less fortunate and needy families in Singapore. Proceeds from these projects then go to Myanmar, Indonesia and The Philippines!
Conclusion
Do you have any reviews and comments to share regarding our choices for the best maid agency in Singapore to ease your household burdens?
While SBO is committed to supporting our local businesses, we welcome any feedback and anonymous sharing regarding your experience with the above-listed best maid agency in Singapore.
We hope that this guide will be useful in helping you to make a better decision when it comes to finding the best maid agency in Singapore.
Explore More Content