10 Best Laptop Stands in Singapore to Keep the Strain Out of Your Neck [2023]
Make work more comfortable with the best laptop stands in Singapore!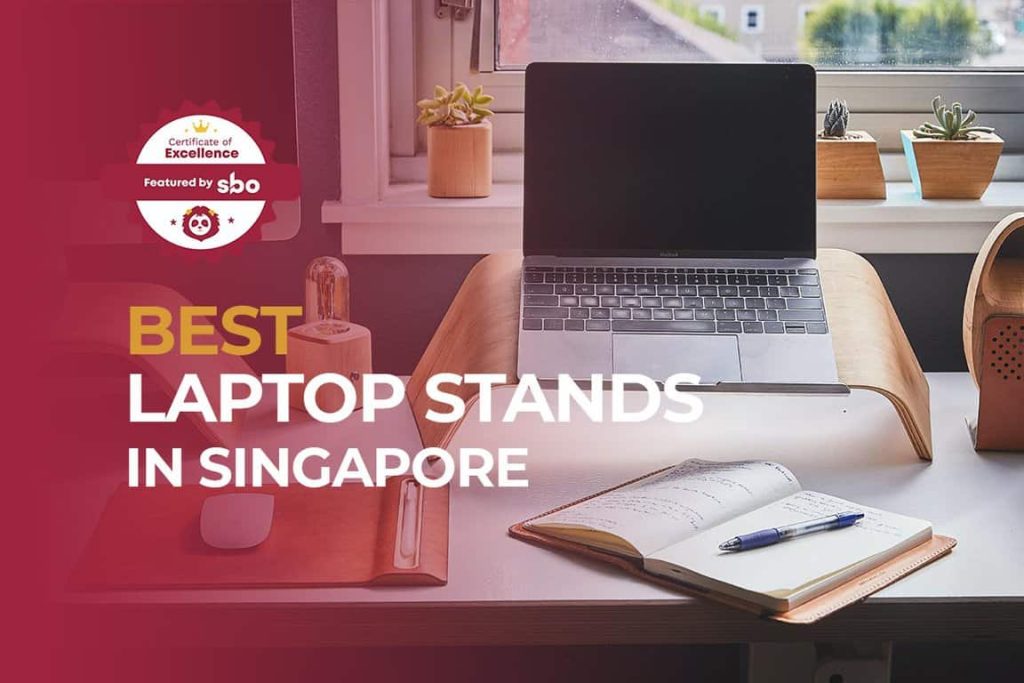 Increasingly, both work and play can be accessed through our mobile devices. While that may mean more convenience, it also comes with the problematic side effect of developing various back and neck issues and chronic aches as a result of slouching in front of our screens for hours on end.
Maximize time spent on your gadgets while eliminating the painful impacts with the best laptop stands in Singapore!
1. Soundance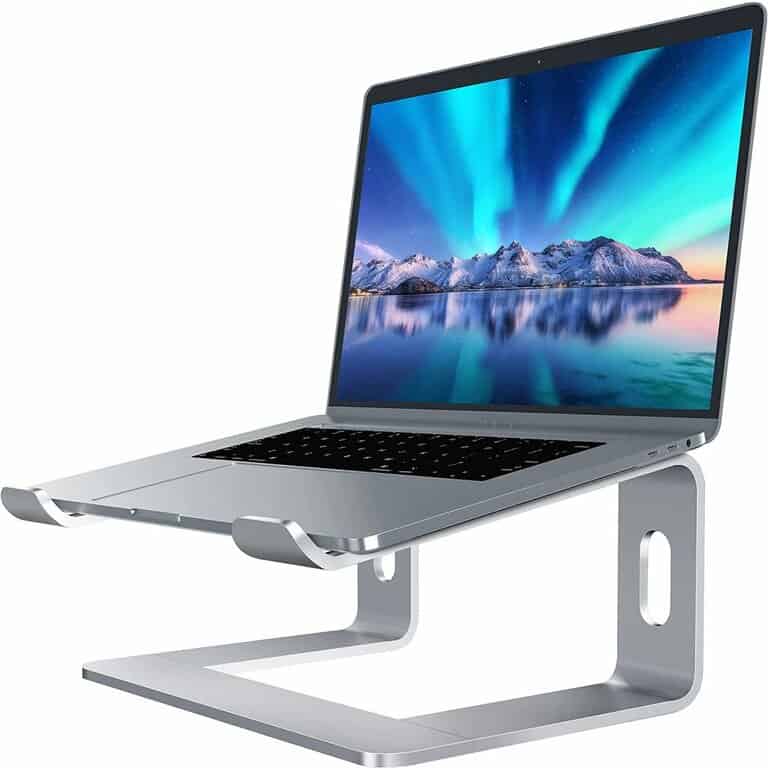 This laptop stand is designed to fit a wide range of devices given its size, strength and durability that allow it to hold most laptops and support up to 20kg. Being easy to detach and reassemble, this stand can easily be brought around so that you can do your work anywhere.
Its 9 different tilt options also enable you to find the ideal viewing angle for maximum comfort.
2. Boyata Adjustable Ergonomic Laptop Holder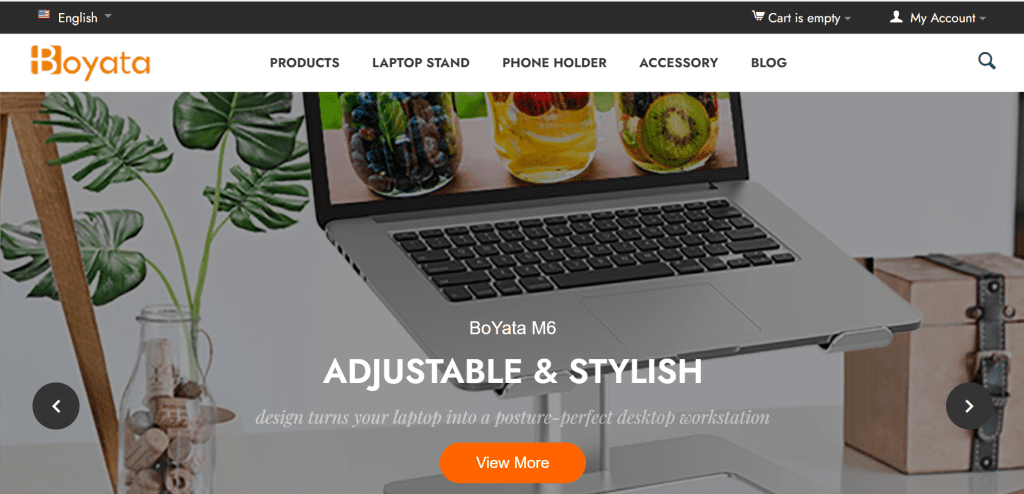 This laptop stand offers even greater universal compatibility with its wider design that can support larger models of laptops ranging up to 17 inches.
Its adjustability to ensure that you get a more ideal viewing angle will definitely help to alleviate your neck problems while its aluminium makeup offers functionality with an aesthetic sleek design.
3. SAIJI Laptop Bed Tray Desk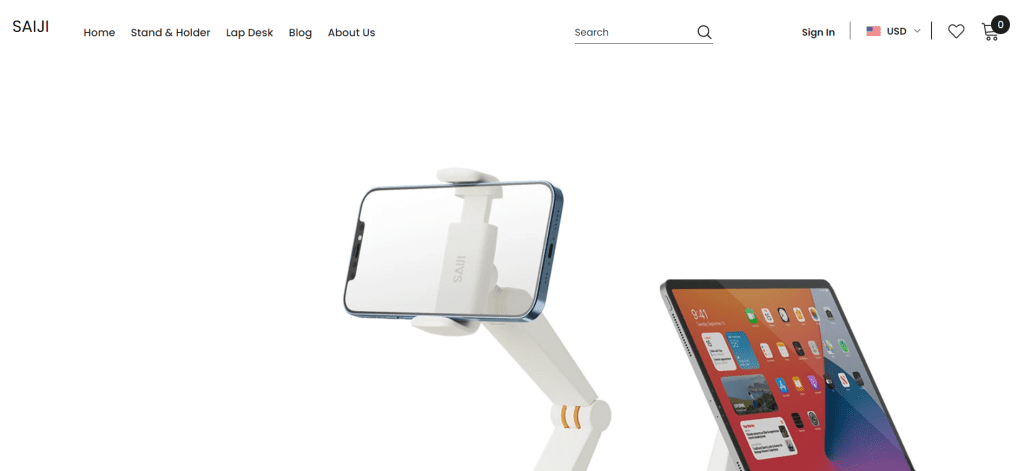 This laptop stand allows you to pick between four different viewing angles while its legs allow for easy height adjustment for maximum comfort. Utilize the provided attached drawer to store your cables and other necessities so that everything you need will always be in one place!
While this product is primarily meant to be used for laptops, it can easily also function as a variety of other things such as a mini writing desk or a children's bed table. What's not to love about it?
4. Lamicall Laptop Riser
While many laptop stands offer an ergonomic structure that resolves back and neck pain, this stand goes a step further to ensure that you need not trade off comfort for usability.
With its connecting rod that can rotate a full 360 degrees, you can easily share your screen in person without the hassle of having to lift and turn your whole stand around.
5. Brocoon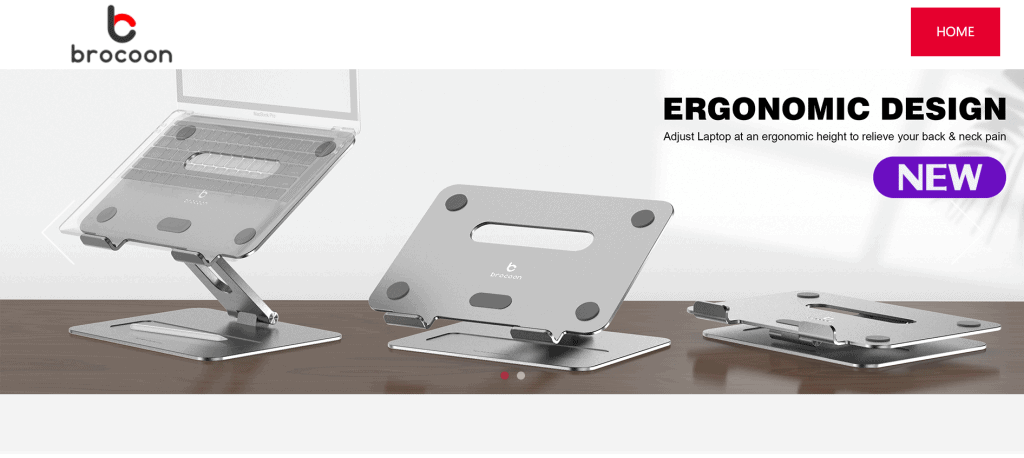 The collapsible design of this laptop stand, coupled with its adjustable height and tilt angle, makes it far easier to carry around in your bag so that you need not only experience comfort at home or in the office.
Despite its mobility, this product's premium alloy material ensures that you get a highly sturdy structure that can even provide stability in a rocking car!
6. Nexstand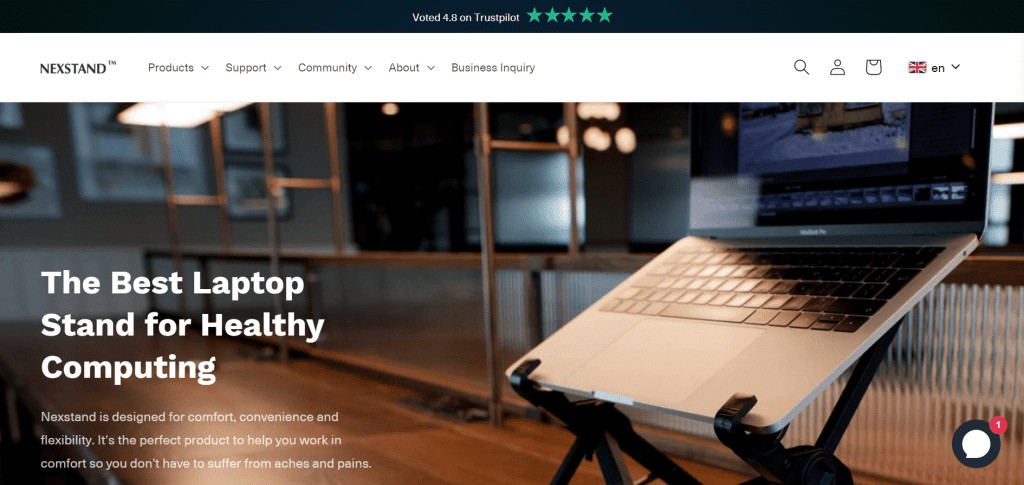 This laptop stand allows you to pick between 7 different height settings so that you can better customize your experience to maximize comfort.
While its strong industry-grade nylon and premium metal fittings allow it to hold up to 6 times the weight of the average laptop, its own light mass means that it can be carried around very easily.
7. Olmaster Laptop Stand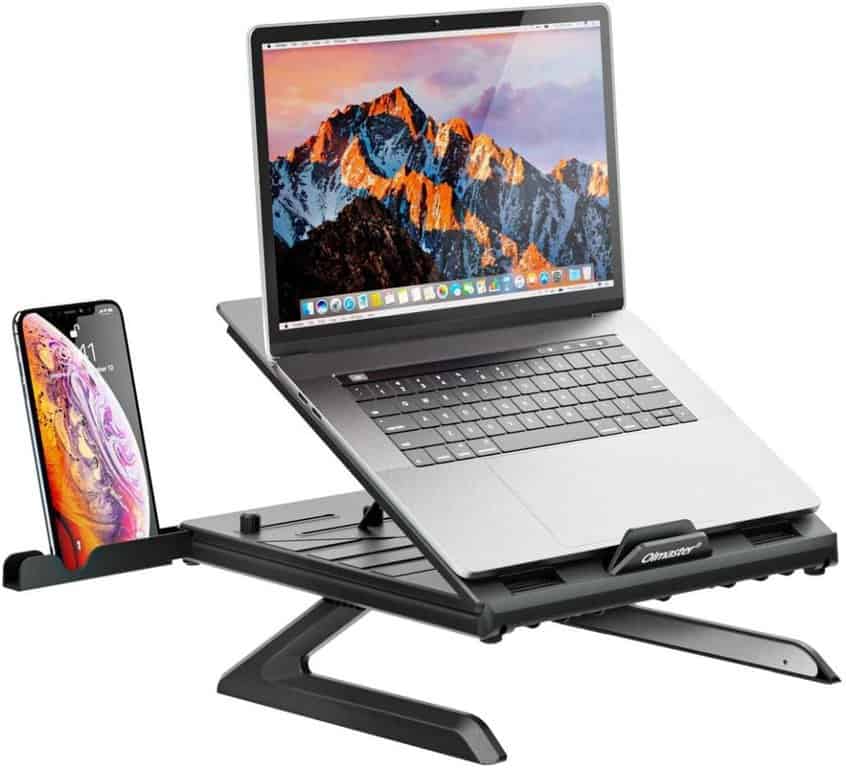 While most laptop stands have got the ergonomic design down so that you won't hurt your neck, many of them end up hurting your wrists instead with their bar design that holds your laptop in place.
With this version, you get to guard your hands too given its novel middle bar design that allows you to type using both hands with minimal obstruction.
8. Rain Design iLevel2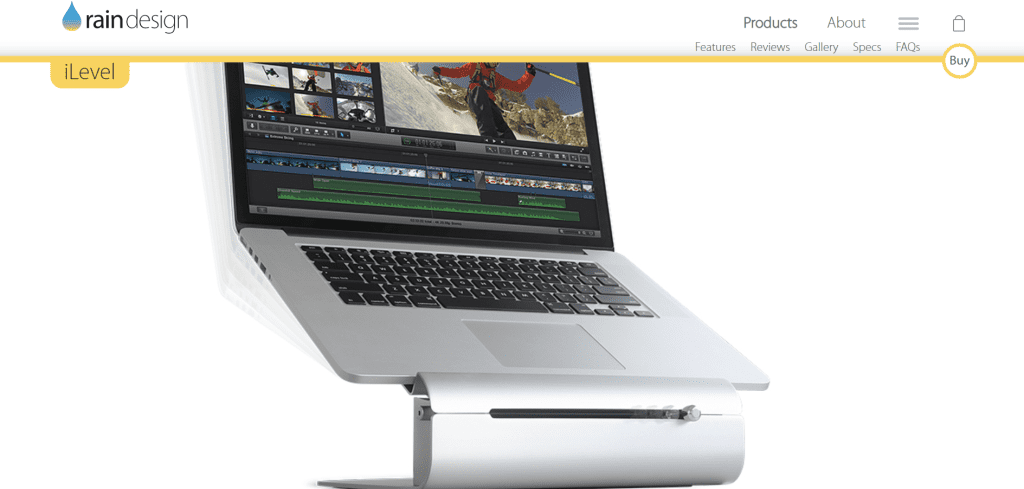 This laptop stand takes comfort customization to the next level with its sliding mechanism that allows for greater exactness in finding the best angle for you, as opposed to having a limited range of choices all of which may not be ideal.
Its compatibility with all Macbooks and most notebooks means that this device could fit your purposes well regardless of the nature of your gadgets.
9. MeFee Adjustable Laptop Computer Stand
While most laptop stands attempt to use good heat conductors to prevent your device from burning up, this model leaves less things to chance by ensuring that there is minimal contact between your laptop and the stand's surface in the first place through its novel hollow design.
Its base's full rotatability also means that you can easily share what's on your device with the people around you.
10. Moft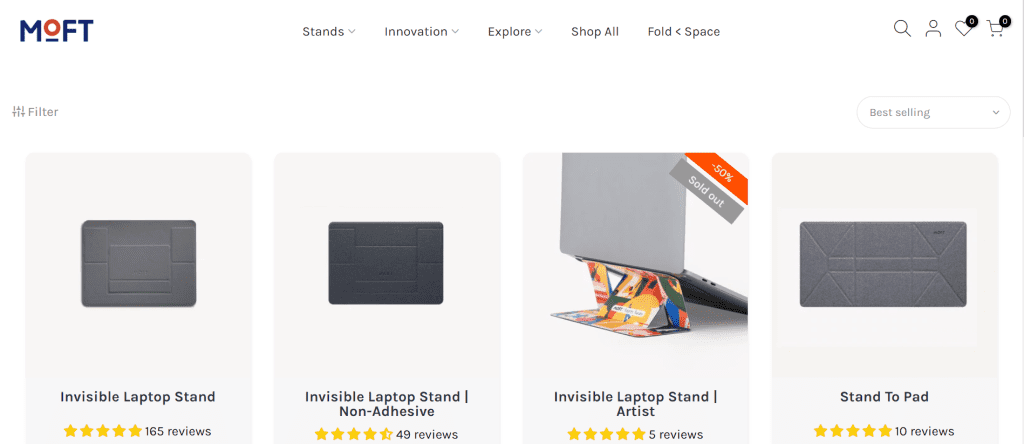 This laptop stand offers both functionality and aesthetic pleasure given its ability to be adjusted to two different viewing angles as well as its sleek, modern design.
When fully collapsed, this stand is so thin that it can easily be inserted into your laptop sleeve along with your laptop or tablet, making it one of the easiest stands to take anywhere with you.
Conclusion
Do you have any reviews and comments to share regarding our choices for the best laptop stands in Singapore?
While SBO is committed to supporting our local businesses, we welcome any feedback and anonymous sharing regarding your experience with laptop stands in Singapore.
We hope that this guide will be useful in helping you to make an informed decision when it comes to finding the best laptop stands in Singapore.
Featured Image by Grovemade on Unsplash
Explore More Content