10 Best Wireless Mouse in Singapore for Your Computer's Use [2023]
Looks like the cat got the tails of these wireless mice.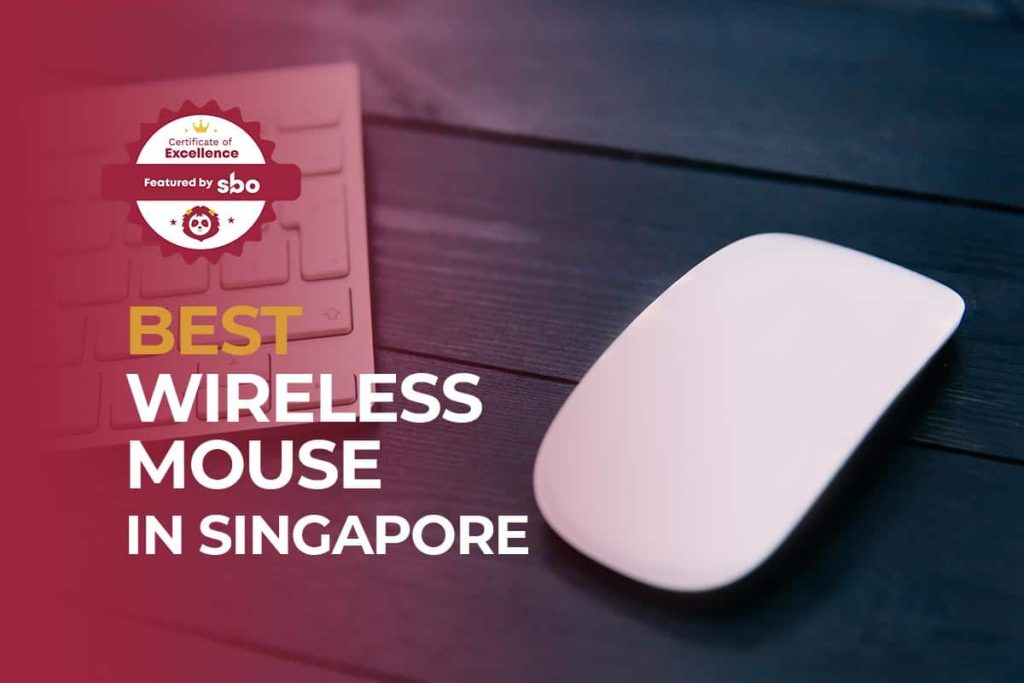 Going wireless with a mouse means there is no fuss.
A wireless mouse is also easier to pack up and take with you to different locations than a wired mouse.
There are a few factors to consider when picking a wireless mouse in Singapore.
Factors to Consider When Picking a Wireless Mouse
Type
There are two types of wireless mice: the gaming mouse and the travel mouse.
As their names suggest, one is designed for gaming, and the other for travel.
Although they technically can do the same things, a gaming mouse provides a much higher level of accuracy.
It's also generally more ergonomically designed.
Generally speaking, a gaming mouse will be considerably more precise.
It will have better tracking and control compared to that of a standard optical mouse.
A travel mouse is a compact computer mouse designed easily be packed away into small briefcases, suitcases or handbags.
Its design is such that it can easily be connected to a laptop or tablet while aboard an airplane, allowing people to either get work done or play games easily even while traveling by bus, plane or train.
Sensor
Laser and optical are the two main types of sensors used in a wireless mouse.
The key difference between an optical mouse and a laser mouse is their illumination source.
An optical mouse uses an infrared LED light to illuminate the surface. In contrast, a laser mouse illuminates the surface with a laser beam.
Hence, an optical mouse can only be used on opaque surfaces to track the user's hand movements.
A laser mouse can be used nearly on all types of surfaces and is generally more accurate and precise in tracking the user's hand movements.
DPI
DPI stands for dots per inch. The measurement being linear.
In short, this is the speed of which the mouse moves on your screen in relation to you physically moving the mouse. Most mice move about 800DPI by default.
This is regarded as the standard speed of any mouse.
Now that's to say if you physically move the mouse 1 linear inch, the mouse on screen will move roughly 800 dots in length.
Increasing the DPI means that same inch you physically moved the mouse equates to more distance on screen.
A lower DPI leads to less distance traveled on screen.
Grip Style
There are three main styles of mouse grips—palm, claw, and tip/fingertip.
How you hold your mouse can make a big difference in your reaction time, agility, and comfort.
Pick a wireless mouse in Singapore that best suits your grip style.
Looking for a wireless mouse in Singapore?
In this post, we've gathered all the necessary details to compile a list of the 10 best wireless mouse in Singapore.
1. Xiaomi Mi Portable Mouse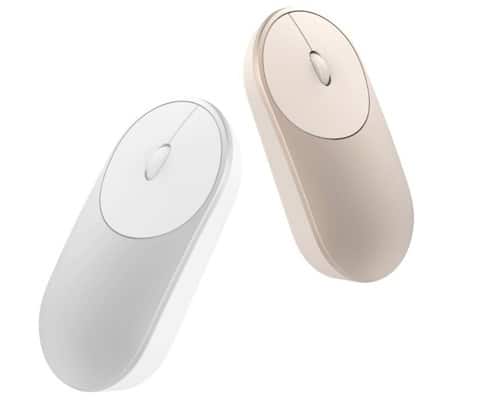 Mi Portable Mouse brings together environmentally-friendly ABS plastic and smooth aluminum alloy into one device for a body that is minimalist and high-performing while being impervious to scratches, fingerprints, and impacts.
The front button necessitates just 0.6N of pressure for elevated comfort and performance.
Mi Portable Mouse also features a photoelectric sensor that incorporates sophisticated laser technology.
The sensor creates a higher contrast on most surfaces and enables up to 1200dpi for optimal office and entertainment use.
It supports Bluetooth & 2.4G wireless connectivity.
Simply connect to two computers, and effortlessly toggle between connections with the bottom button.
Keen to get this wireless mouse in Singapore? It's yours for S$23.50 on Shopee.
2. Microsoft Bluetooth Mouse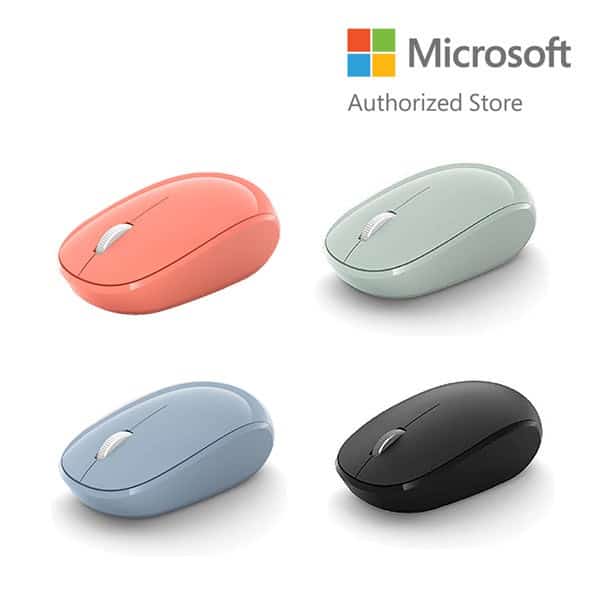 The Microsoft Bluetooth Mouse is known for its compact, modern design, which sits comfortably in your palm.
The compact design features a choice of colours to complement your style, and up to 12 months of battery life for long-lasting use.
The wireless mouse in Singapore is able to connect to your Windows 10 laptop via Bluetooth® 5.0 LE.
Alternatively, you can pair it to your Windows 10 PC right out of the box when you enable Swift Pair.
This brings about immediate convenience.
Keen to get this wireless mouse in Singapore? It's yours for S$30.00.
3. Microsoft Surface Mobile Mouse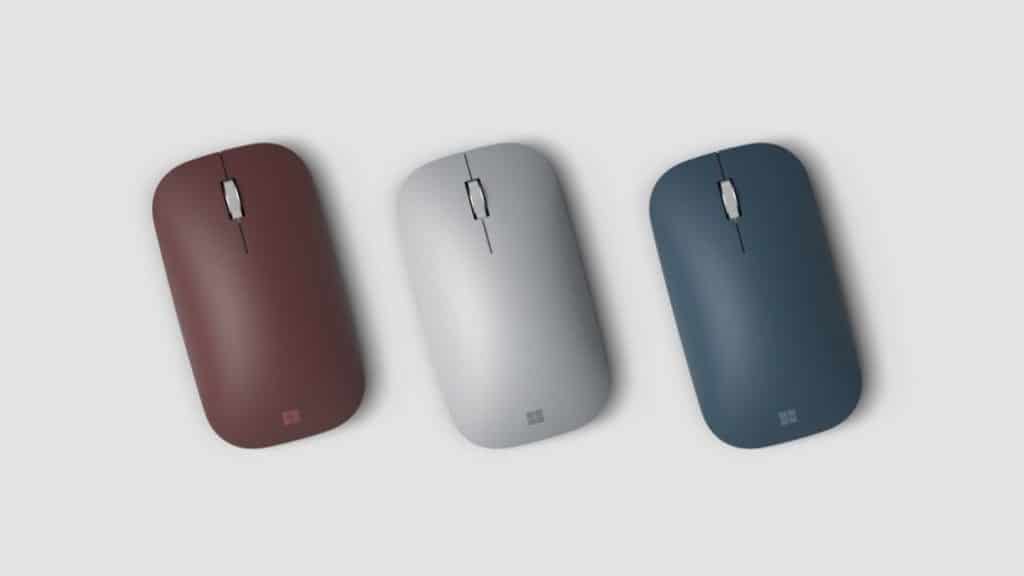 Designed for precise navigation anytime, Surface Mobile Mouse possesses an enhanced wheel for smooth, intuitive scrolling and a graceful, chiseled design for hours of easy use.
It connects wirelessly to your Surface via Bluetooth® and has up to one year of battery life.
The best part of it all: the wireless mouse in Singapore can glide on a range of surfaces thanks to its built-in BlueTrack technology.
Our advice is to buy the wireless mouse in Singapore from the Microsoft Store: look forward to 60-days returns, price promise and 90 days free technical support!
Keen to get this wireless mouse in Singapore? It's yours for S$54.00.
4. Alcatroz Airmouse 3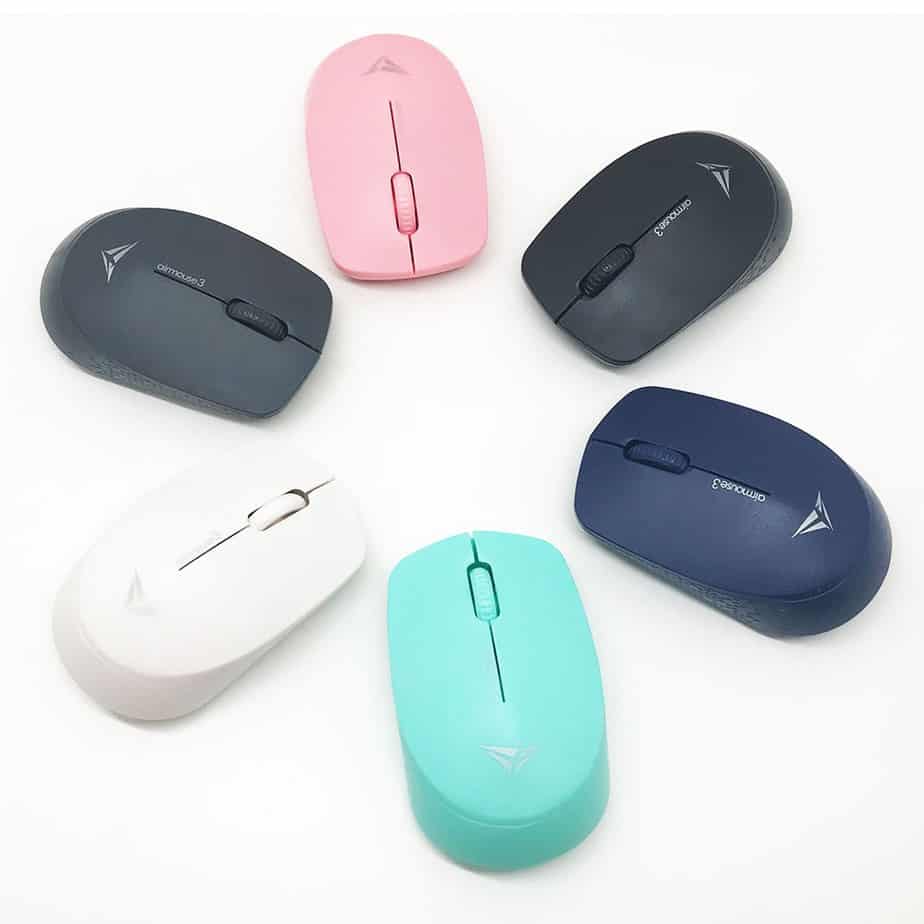 A plug and play wireless mouse, the Alcatroz Airmouse 3 has a high resolution of 1200 CPI for enhanced productivity.
Its battery life is able to support up to 100 hours of continuous usage, and it also has ultra-low battery consumption.
The wireless mouse in Singapore comes with premium quality finishing and an ergonomic design for comfortable use.
It also has positive and tactile click action.
Keen to get this wireless mouse in Singapore? It's yours for S$10.90.
5. 3Dconnexion SpaceMouse Pro Wireless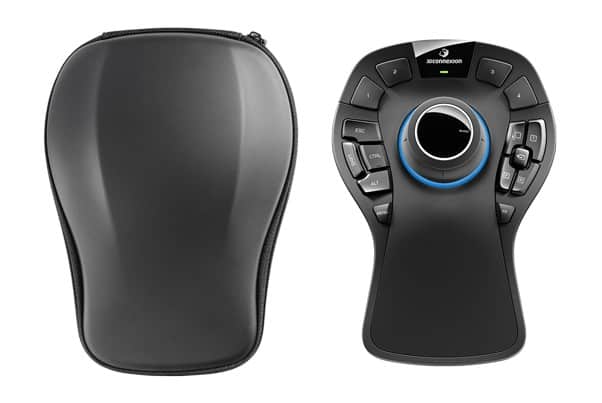 A Star Wars fan? We've got you covered with this wireless mouse in Singapore that looks like it fell from outer space onto your perfectly mobile workspace.
SpaceMouse Pro Wireless provides working professionals superior ergonomics, the power and personalisation of the SpaceMouse Pro in a form specially created for engineers, architects or designers on the go.
With a small, sturdy universal receiver, USB hub and elegant travel case, the mouse follows you wherever you go.
With 2.4GHz wireless technology, SpaceMouse Pro Wireless offers a real-time connection to your 3D content.
Using 3Dconnexion's Universal Receiver, CAD professionals can enjoy the stability of responsiveness of a wired product.
The wireless mouse in Singapore is engineered to be long-lasting, enabling you to use it for up to two months before you need to charge its batteries.
Keen to get this wireless mouse in Singapore? It's yours for S$412.71.
6. Logitech Pebble Wireless Mouse M350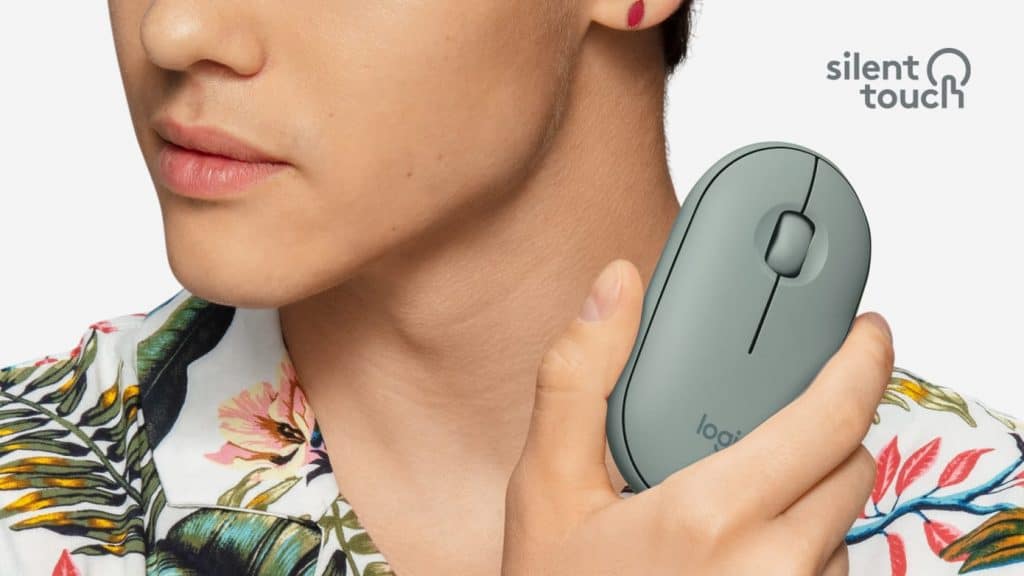 The Logitech Pebble Wireless Mouse M350 is a minimalistic mouse that suits your curated lifestyle and goes wherever life takes you.
The smooth natural shape allows it to slip easily into your pocket or bag, and feels comfortable in your hand.
Apprehensive about disturbing the people around you with your mouse clicks?
Don't worry, the wireless mouse in Singapore produces about 90% less noise with its Silent Touch feature.
Even the wide rubber scroll wheel of the mouse is as silent as a mouse (pun intended) when it moves on your table surface.
You will also be able to connect to your computer, laptop or tablet via Bluetooth® or the tiny USB receiver housed in the magnetic cover of the mouse.
In fact, you don't have to worry about irriating drop-offs or lag up to a 10m range.
Keen to get this wireless mouse in Singapore? It's yours for only S$39.00.
7. Razer Atheris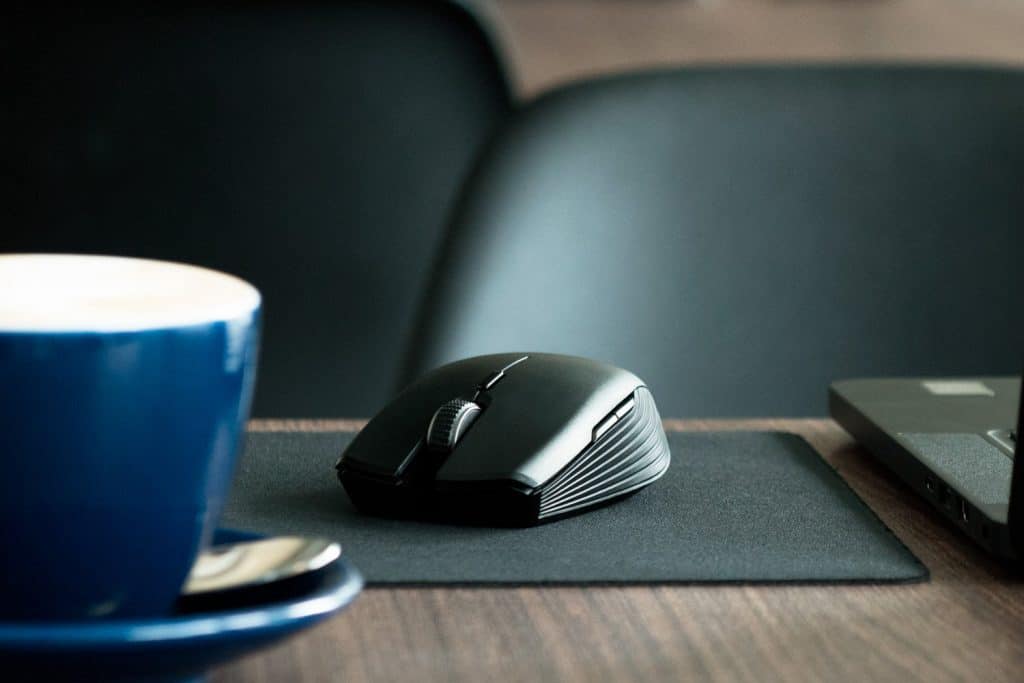 The go-to wireless mouse in Singapore for both work and play, the Razer Atheris is packed with features such as unparalleled signal stability, dual-connectivity, and more than 300 hours of continuous use, all in a pocket-sized ergonomic body.
The wireless mouse in Singapore also lives up to the brand's name, delivering both the performance and productivity that you would expect from a Razer product.
The wireless mouse in Singapore also has your back when you're constantly travelling for work, or caught up in back-to-back meetings.
This is why the Razer Atheris is designed to give you over 300 hours of interruption-free use.
Equipped with a 7,200 DPI optical sensor, the Razer Atheris has one of the highest DPI available for a mobile mouse.
It gives the user incredible accuracy and impeccable control over spreadsheets or headshots.
The additional resolution also comes in handy for multiple monitors and even 4K screens and beyond.
Keen to get this wireless mouse in Singapore? It's yours for S$84.90.
8. Logitech MX Vertical Ergonomic Wireless Mouse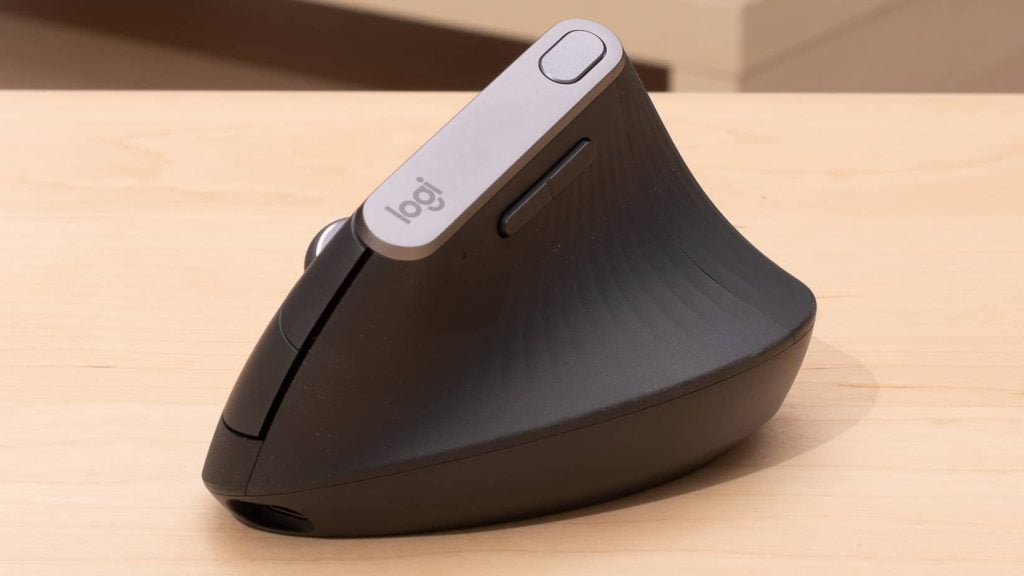 Designed to ameliorate muscle strain, reduce wrist pressure, and better posture, MX Vertical is an new-generation ergonomic mouse that marries science-driven design with the enhanced performance of the mice from Logitech's MX series.
MX Vertical's natural handshake position abates muscular strain by 10 percent in comparison with a traditional non-vertical mouse. and contributes towards a a more ergonomic posture.
MX Vertical's unusual 57° vertical angle decreases the pressure on your wrist, while your thumb sits pleasantly on the thumb rest.
The wireless mouse in Singapore is designed for the human hand and is gentle to the touch.
Its exceptional form is sculpted to accommodate a range of hand shapes and sizes, while its textured rubber surface fosters a firm and natural grip.
Keen to get this wireless mouse in Singapore? It's yours for S$169.00.
9. Microsoft Surface Precision Mouse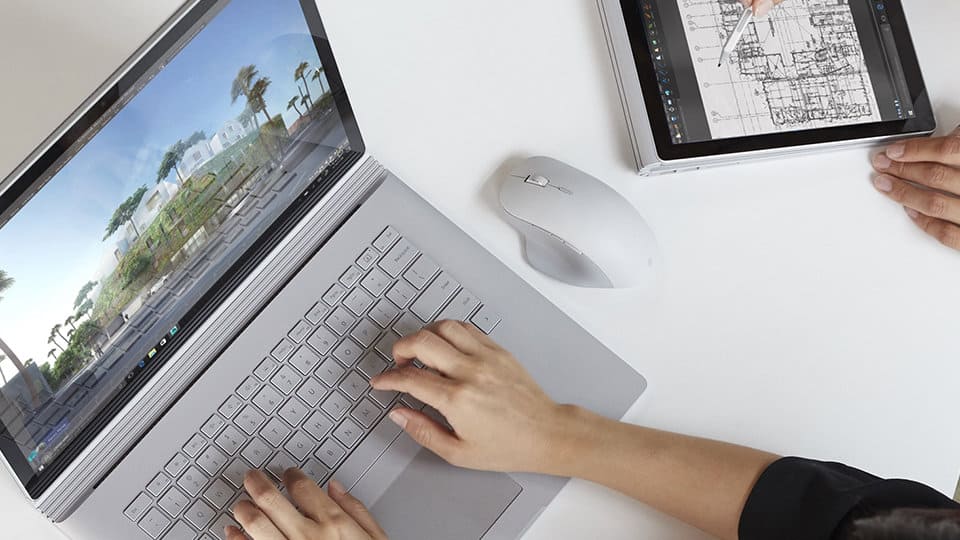 Designed to help you stay productive and in the groove, Surface Precision Mouse boasts flawless transitions, patented magnetic scrolling for precise control and three programmable buttons.
These three buttons can be programmed to perform executions like launch programs, execute macros and even save documents.
Capable of supporting Bluetooth and wired USB connections, Surface Precision Mouse gives you more multi-tasking power for use across up to three computers.
Keen to get this wireless mouse in Singapore? It's yours for S$148.00.
10. Microsoft Surface Arc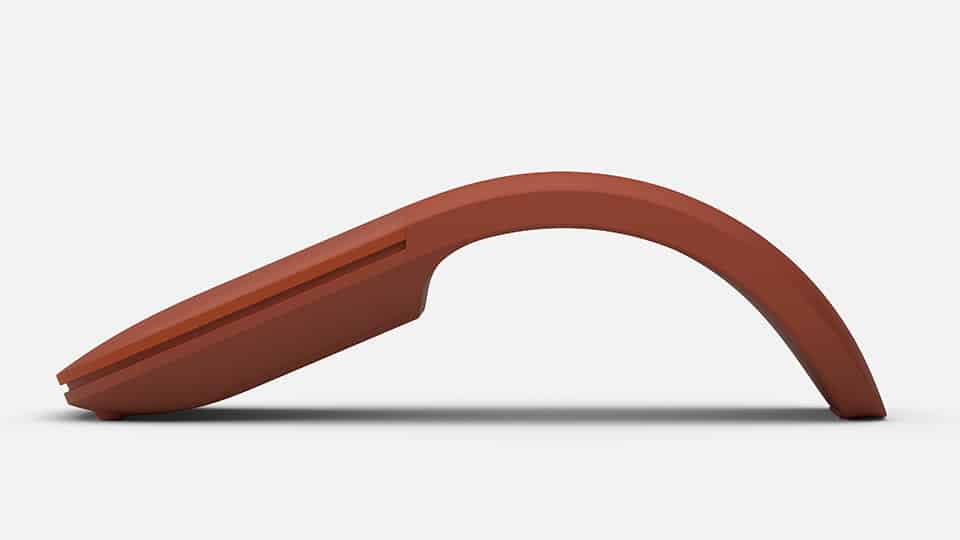 The next generation of Microsoft's highly raved about Arc Touch Mouse, Surface Arc Mouse boasts numerous upgrades, such as the ability to scroll both vertically and horizontally.
It connects via Bluetooth and is now available in a special curation of vibrant colours to serve as an accompaniment to your minimalist style.
Surface Arc Mouse operates with a crisp, satisfying snap.
Simply snap it into its curved position to power up, and snap again to flatten and power down.
The thoughtful design is optimised for the most comfortable, ingenuous interaction.
Keen to get this wireless mouse in Singapore? It's yours for S$118.00.
Conclusion
Do you have any reviews and comments to share regarding our choices for the best wireless mouse in Singapore?
While SBO is committed to supporting our local businesses, we welcome any feedback and anonymous sharing regarding your experience with the listed wireless mouse in Singapore.
We hope that this guide will be useful in helping you to make an informed decision when it comes to finding the best wireless mouse in Singapore.
Explore More Content