10 Best Fitness Tracker in Singapore to Track Your Training [2022]
Track your fitness goals and safeguard your health with these hardy 10 best fitness tracker in Singapore.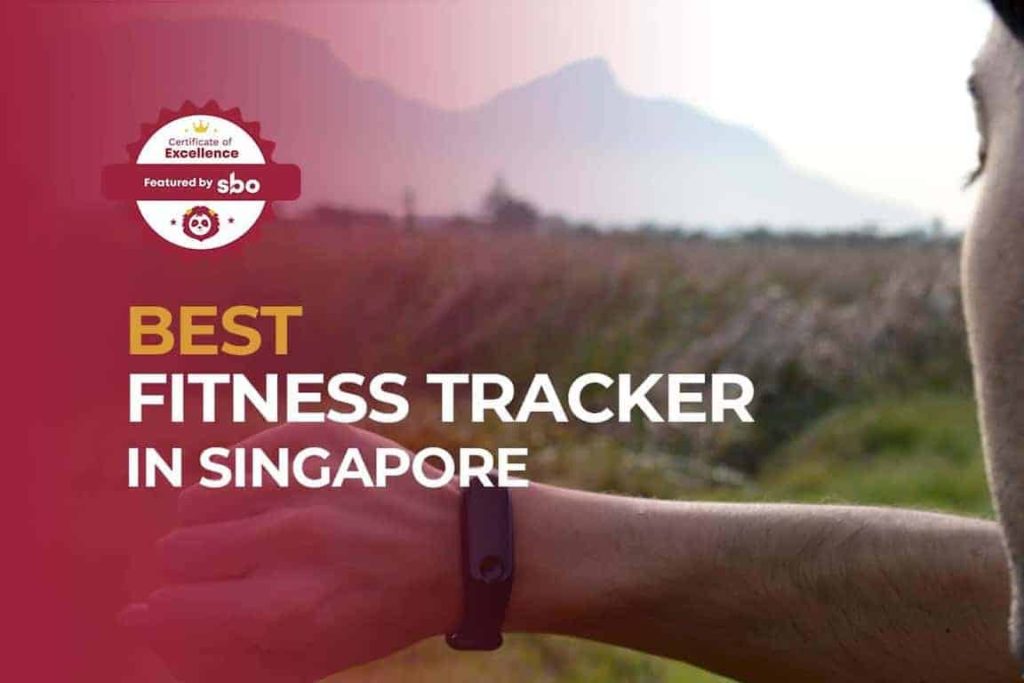 A fitness tracker is more than just a fancy smartwatch you wear when you're working out.
This device uses built-in sensors to track your activity throughout the day, collecting valuable information and interpreting them in a variety of ways. They include your sleep quality, oxygen saturation level, altitude, heart rate and more.
You can use it to keep track of your fitness progress and whether you're achieving the goals you've set for yourself. It's also a handy health monitoring tool that can alert you if anything's of concern, possibly even preventing a potential health issue from happening. Some trackers come with various workout ideas that can aid your fitness sessions as well.
Overall, you can stay motivated and always knowledgeable about your personal fitness, paving the way for a healthier lifestyle.
You can find many brands and models of fitness trackers available – which one should you get that caters to your budget and lifestyle? Check out these 10 best fitness tracker in Singapore to find out!
Reminder: before commencing any high intensity activities, you should assess your current physical condition and limits, ensured you have sufficiently adequate rest and hydration, as well as put on suitably appropriate footwear (some affordable recommendations here).
1. Huawei Band 4 Pro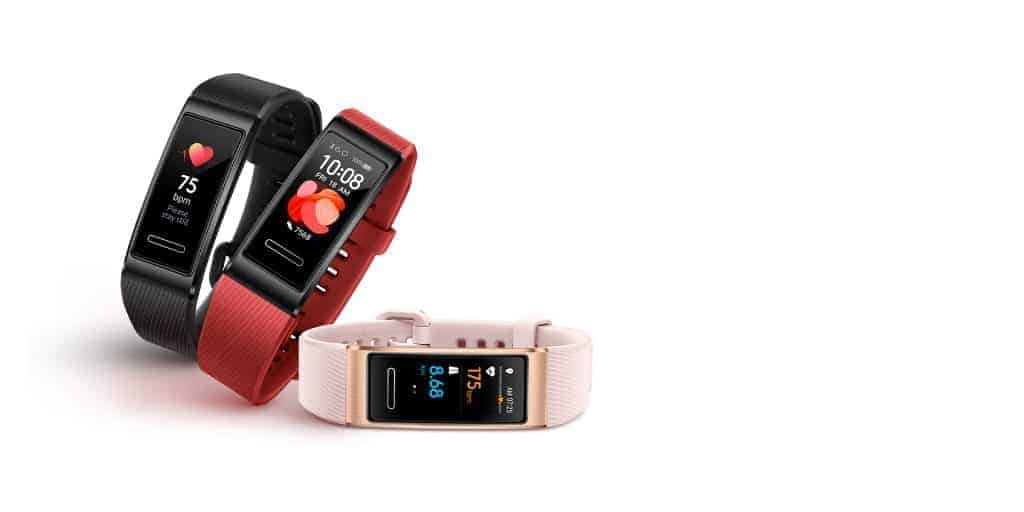 On a budget, but don't want to compromise on your fitness tracker's features?
The Huawei Band 4 Pro is an ideal choice that delivers bang for your buck. Apart from smart heart rate tracking with its patented technology, it also provides suggestions for better sleep after analysing potential problems. Track your workouts on the go when you select exercises from the 9 modes available and obtain detailed results to see what went wrong and right.
Personalise your watch by choosing from the many watch faces available in different styles, too!
2. Apple Watch Series 6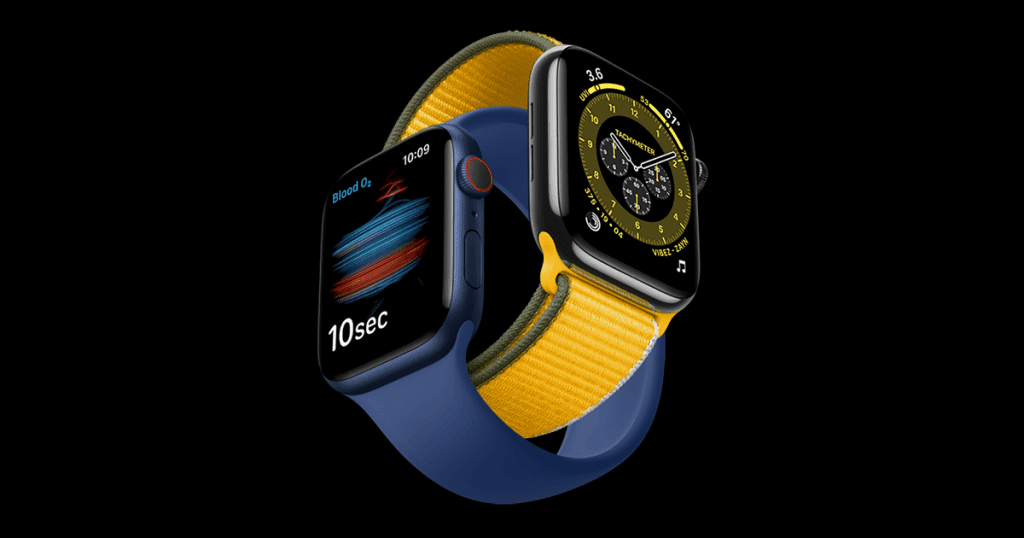 Sleek, stylish and the only brand that's compatible with Hermès straps, the Apple Watch 6 is an exceptional fitness tracker that also integrates seamlessly with your Apple products. It comes packed with a stunning array of features, like step-tracking, heart rate tracking, EKG sensor, blood oxygen level tracking, altimeter and more.
It's Apple's most full-featured and high-end smartwatch with more premium finishes that are guaranteed to impress. The watch also comes with a faster dual-core processing chip for improved performance. The price is relatively affordable as well.
Its design and specifications make it a great gift for a special someone too!
3. Xiaomi Mi Band 5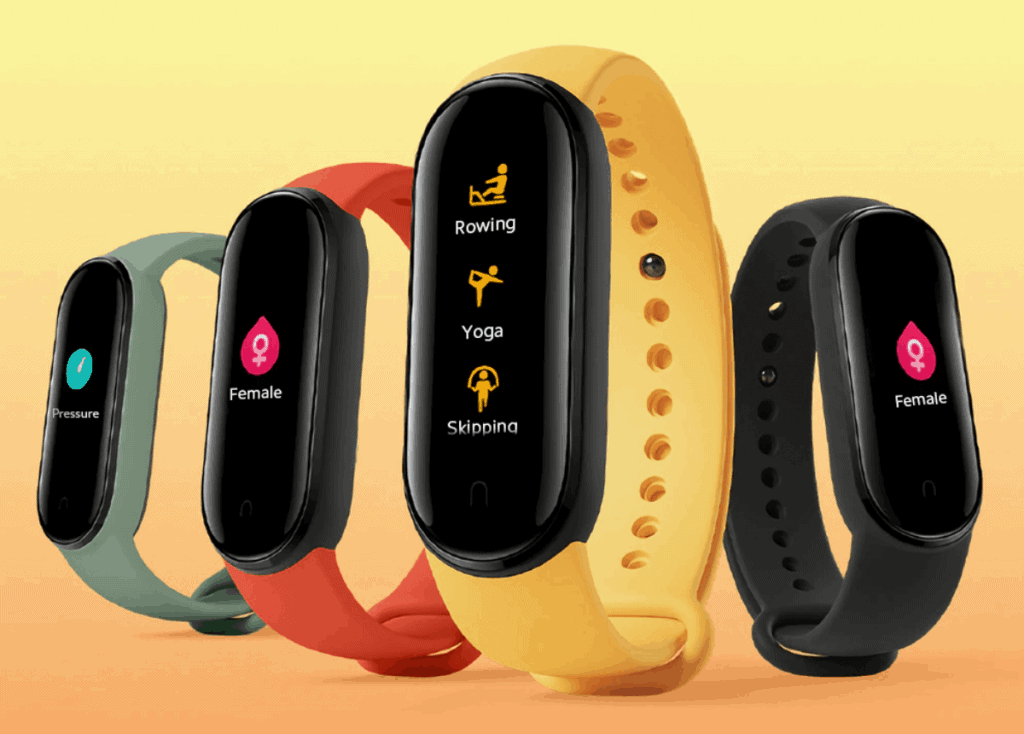 The newest of the highly affordable Mi Band family, Xiaomi Mi Band 5 offers robust battery life that far surpasses that of most other brands. Apart from the usual heart rate monitoring, sleep monitoring, wide dynamic colour display and 11 sports modes, it also features a new women's health tracking.
Compared to its predecessor, it also has a ramped-up display area and increases in accuracy for health monitoring.
The more you use it, the more the watch understands you by collecting information regularly. You can view daily health data with the Mi Fit app as well! The new magnetic charging also makes charging a piece of cake.
4. Samsung Galaxy Watch3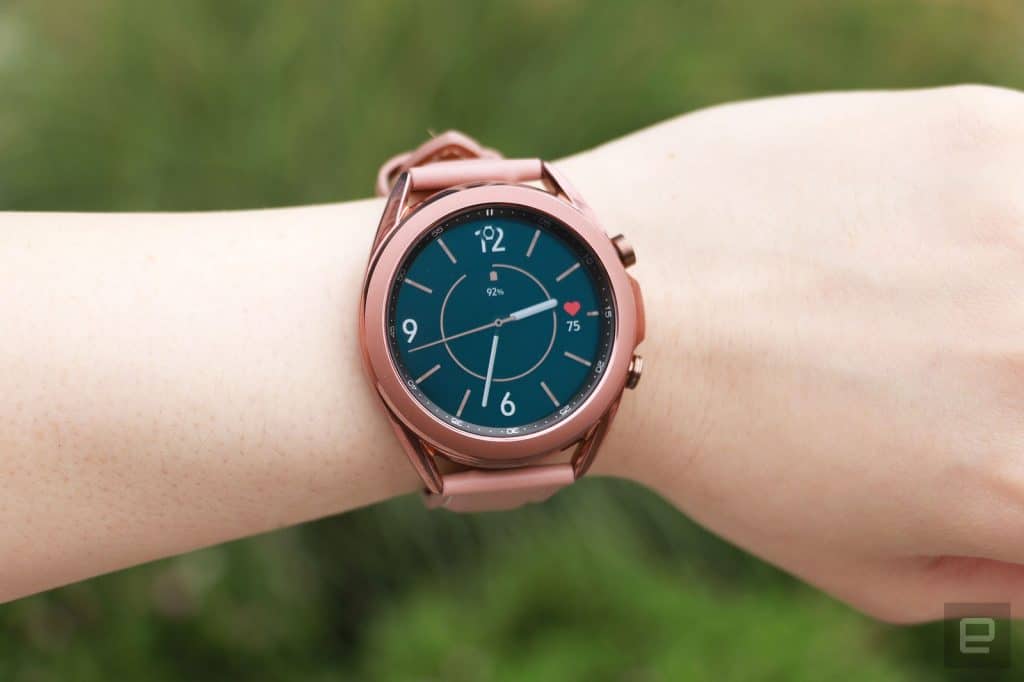 Samsung's Galaxy Watch3 is a powerful machine that integrates smartphone-level productivity and advanced health technology. Streamlined and elegant, this fitness tracker puts control over your health in your hands.
It's the sole smartwatch with a precision rotating bezel to navigate your apps, and combined with a larger screen, yet lighter and slimmer, it fits beautifully on your wrist and is a dream to use. The watch exudes quality and superiority from the watch face down to the smooth aged leather strap.
Monitor your heart closely with the ECG sensor and choose from over 120 home workout programmes. From messages to apps, every detail is carefully thought of for your convenience and satisfaction.
5. Huawei Band 6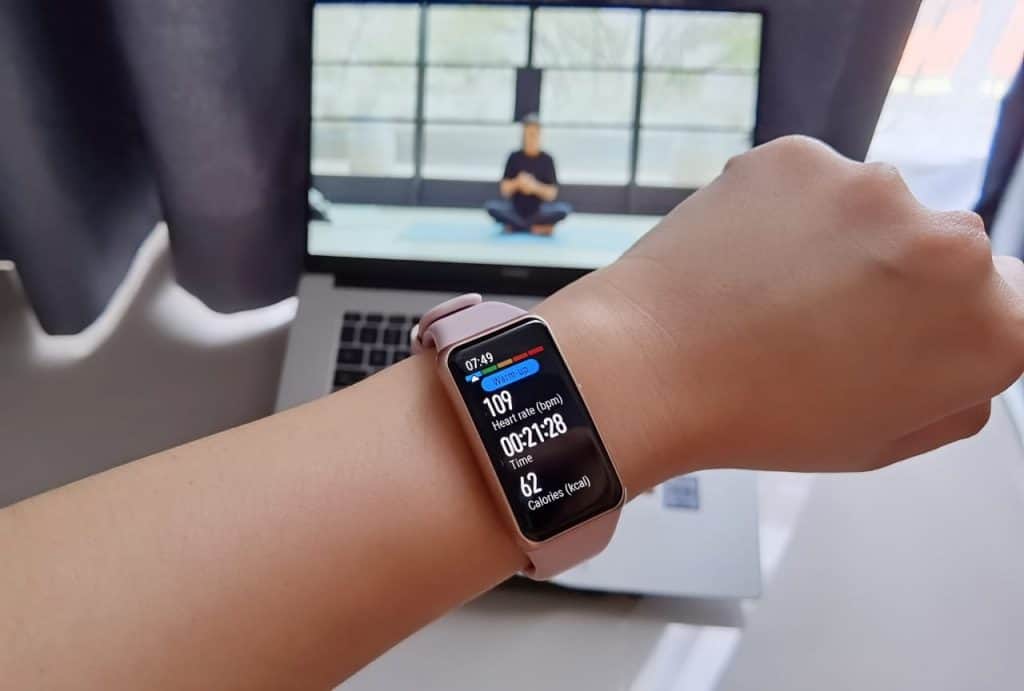 Huawei Band 6 is an affordable fitness band that comes equipped with a variety of functions. It comes with a wide 1.47-inch FullView Screen, all-day oxygen saturation monitoring, heart-rate monitoring, sleep tracking, and 96 workout modes to choose from.
The 4-way touchscreen controls give you greater freedom to view your essential data and photos. You can customise your screen with a wide variety of watch faces, or even place your own photo there. The watch straps are also crafted from skin-friendly and UV-treated silicone that's extremely light and dirt-resistant.
6. Garmin fēnix 6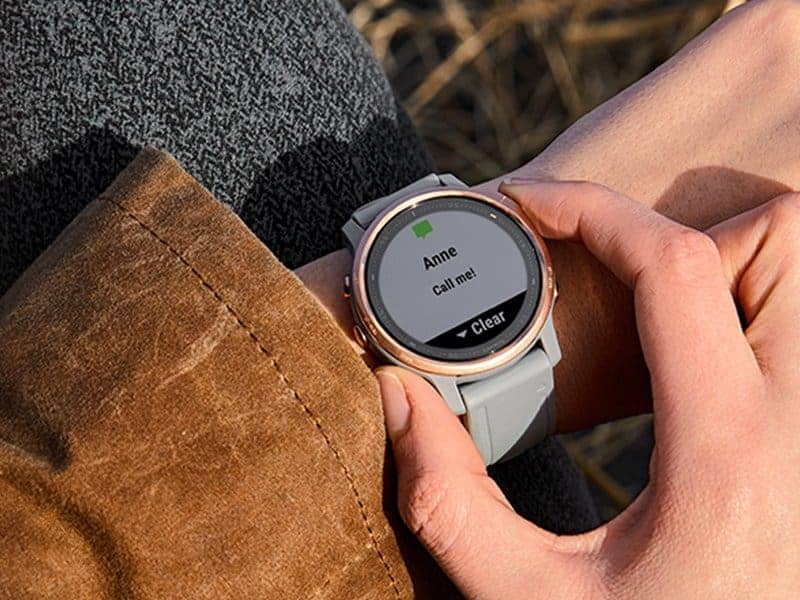 A rugged and hardy smartwatch with different unique variations, the Garmin fēnix 6 is a premium device that has a range of powerful modes. Using accurate sensors and features, it boasts an out-of-this-world experience.
The Solar version is equipped with solar-charging lenses that combine solar power and the novel Power Manager system. Apart from being incredibly strong and compact, it weathers the outdoors, bumping up protection against wear and tear, scratches and reflections. Being able to convert sunlight into electricity gives it a stunning battery life that lasts up to 120 days.
On the other hand, the Sapphire version features a heavy-duty scratch-resistant sapphire lens and premium materials.
7. Fitbit Charge 4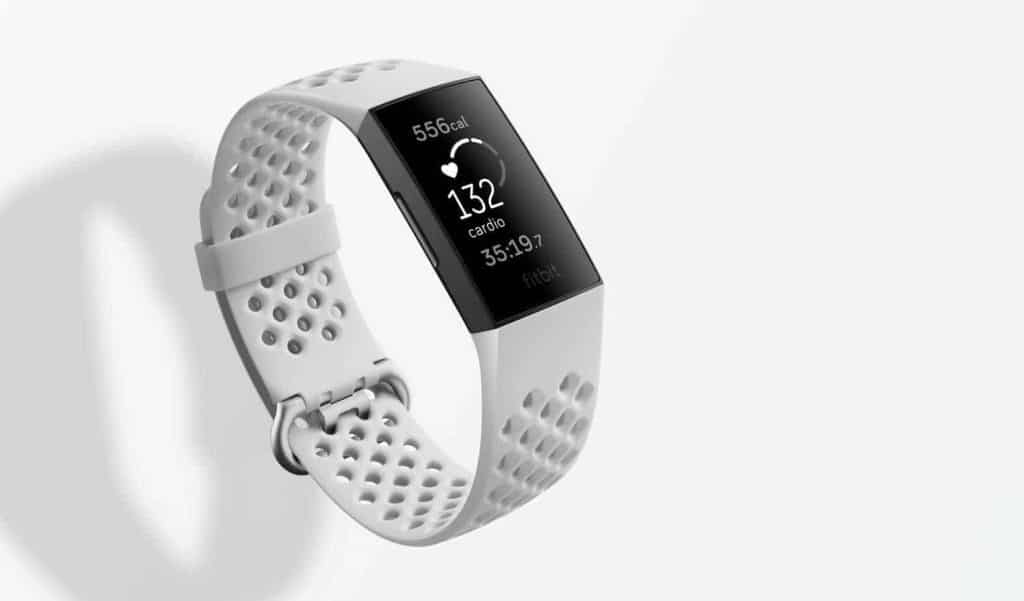 The Fitbit Charge 4 takes you further with a health and fitness tracker that comes with plenty of cool features. Whether that's the daily Stress Management Score, oxygen saturation tracker, health metrics, or 20 goal-based exercises, you're sure to find something that will motivate you to do more.
Slim and trim, you can pick from different bands available, like the leather, sports or woven versions to suit your lifestyle. It's also easy to navigate because of the clean and simple interface – nothing too cluttered or confusing, that's for sure. As one of the leading fitness wearables brands in the market, you can rest assured of its quality and durability.
8. Amazfit GTS 2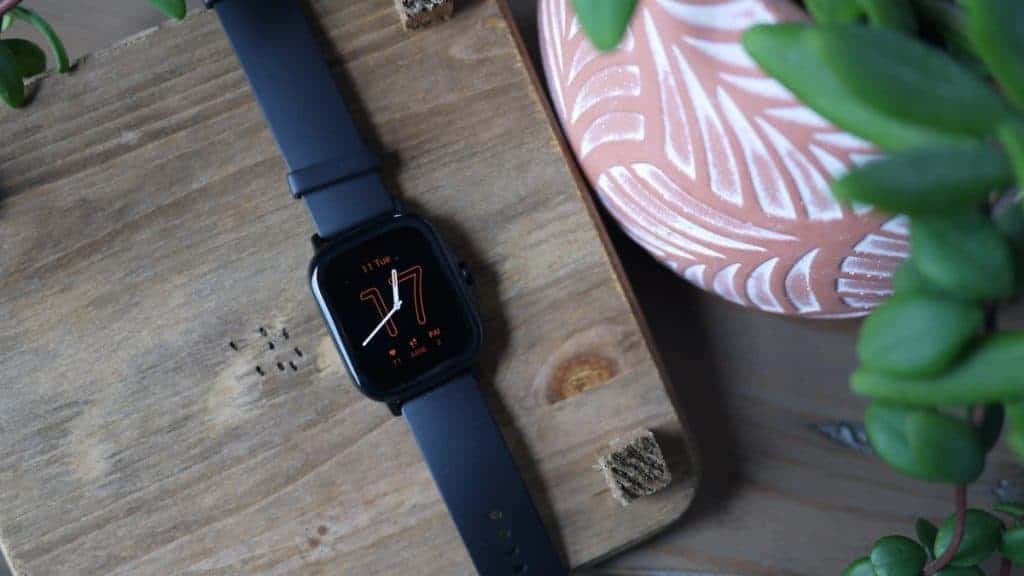 Style meets health with the Amazfit GTS 2. Sporting a curved, bezel-less design, it effortlessly shows that there's beauty in simplicity. The AMOLED screen and 341 PPI pixel density give it a crystal clear display with vibrant colours and twinkling elegance.
Created with a powerful high-precision sensor engine and tracker, it promises all-round health protection as your personal health guardian. You also get abnormality warnings for your safety, together with many other modes as well as 90 built-in sports modes. Use it sparingly and it'll deliver up to 20 days of battery life, definitely more than enough for any fitness enthusiast.
9. Fitbit Inspire 2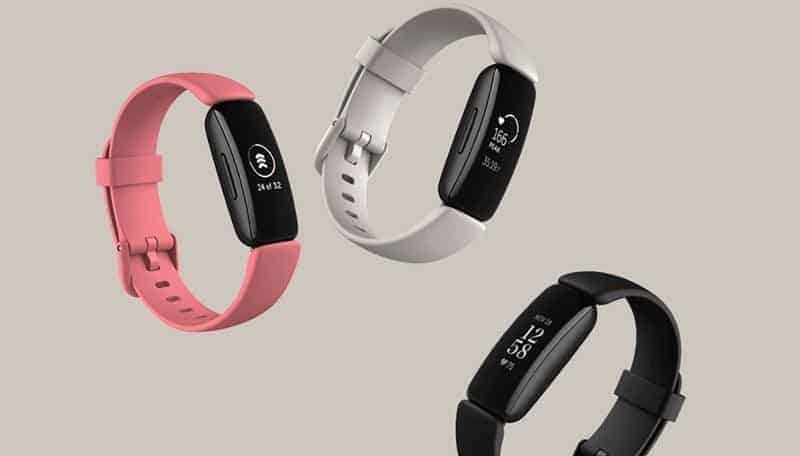 Aceing its aerodynamics, the Fitbit inspire 2 fitness tracker is an easy-to-use device that has 24/7 heart rate monitoring, Active Zone Minutes, and a complimentary 1-year Fitbit Premium trial for first-time Premium users. It gives you customised guidance, sleep tools and exclusive insights.
Always feeling like giving up after your short exercise streak? Boost your motivation with the long battery life, 20 goal-based exercises and a free Fitbit Premium trial. Ladies will also find the Menstrual Health Tracking useful. Select between the classy stainless steel mesh strap, leather and classic band.
10. Fitbit Ace 3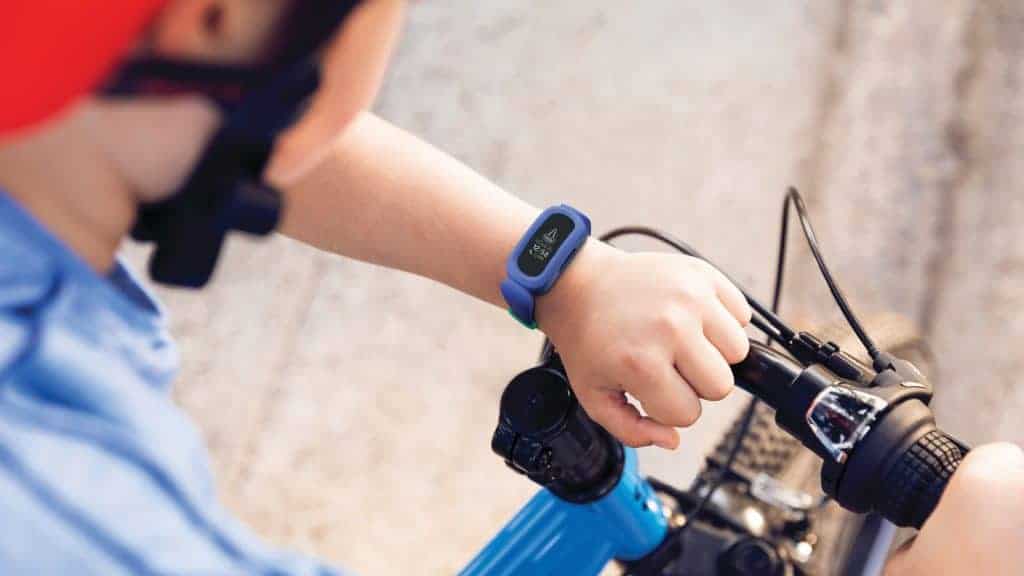 Adults aren't the only ones who exercise – so what about kids?
Suitable for children aged 6 and above, the Fitbit Ace 3 makes fitness fun for the entire family. It comes with Family Challenges, allowing the kids the motivational chance to challenge their family and friends to step competitions and even send encouraging messages.
Parents will enjoy the Parental Controls that will grant them the ability to monitor their kids' usage and make sure that they're on the right track. This kid-friendly fitness tracker also has a comfy silicone band and sturdy adjustable strap.
Conclusion
Do you have any reviews and comments to share regarding our choices for the best fitness tracker in Singapore?
While SBO is committed to supporting our local businesses, we welcome any feedback and anonymous sharing regarding your experience with the listed best fitness tracker in Singapore.
We hope that this guide will be useful in helping you to make a better decision when it comes to finding the best fitness tracker in Singapore.
Featured Image by FitNish Media on Unsplash
Explore More Content
Are you featured in this?
Display this exclusive SBO badge proudly on your website and get more sales!