10 Best TV Repair in Singapore to Repair Your Faulty TV [2023]
A cranky TV is a bad TV.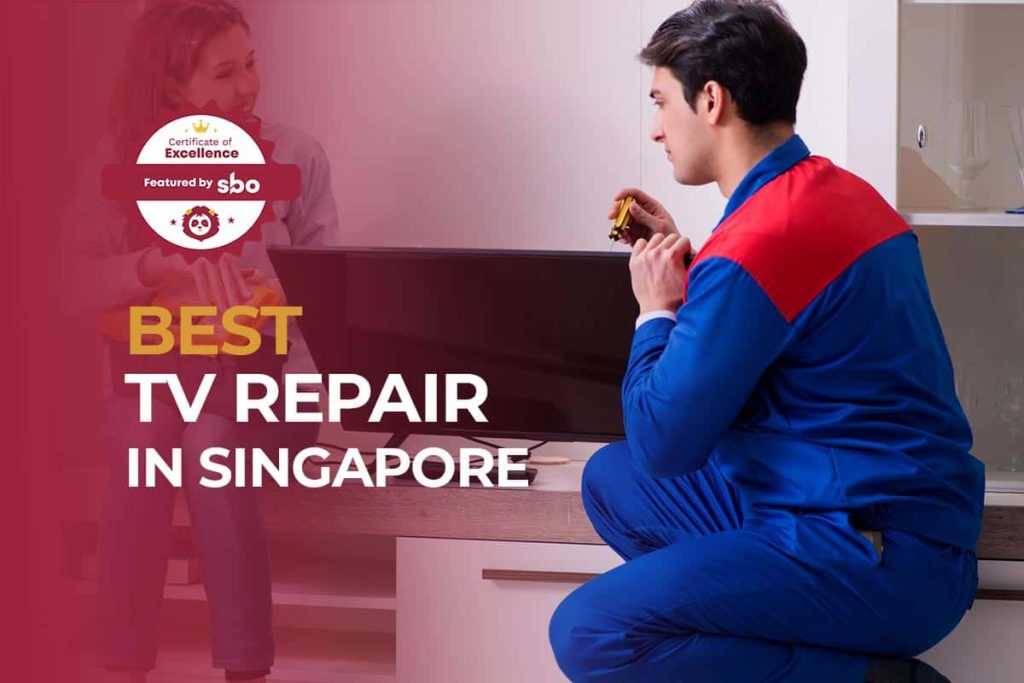 Despite the popularity of online streaming services such as Netflix, TV remains a mainstay form of entertainment here.
According to Statista, the average daily time spent watching TV amounted to one hour and 40 minutes per Singaporean in 2018.
As such, it can be pretty unpleasant when your TV breaks down.
Common TV problems include faulty cables, distorted images, broken screens and fuzzy sound.
Looking for a TV repair in Singapore? In this post, we've gathered the details to compile a list of the 10 best TV repair in Singapore for you to repair your TV.
1. TV Repair Singapore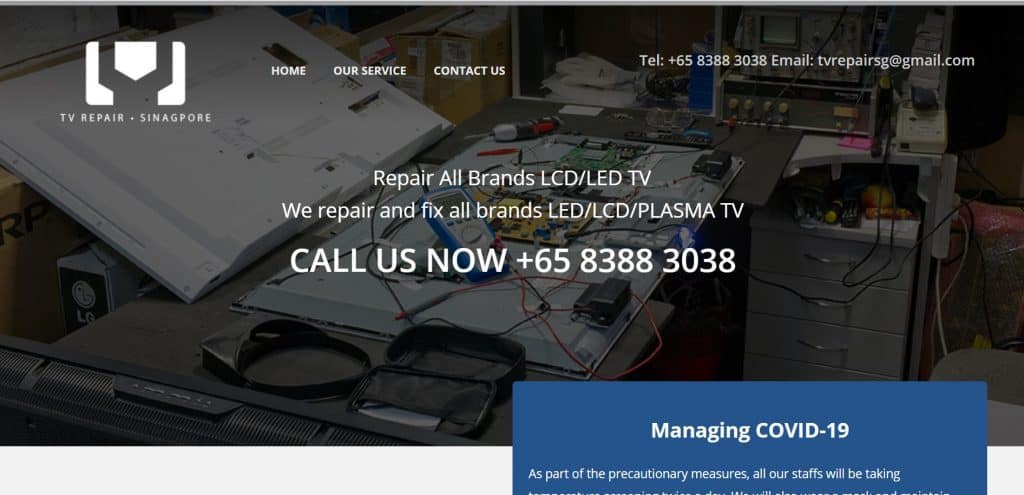 TV Repair Singapore is one of the most experienced TV Repair in Singapore.
With over 10 years of experience, they are able to repair all TV brands and of all sizes.
They are able to solve most of your TV-related problems on the spot.
If on-the-spot repair is impossible, due to complexity reasons or absence of spare parts, they will bring your TV back for repair in their office and deliver it back to you!
2. TV Guru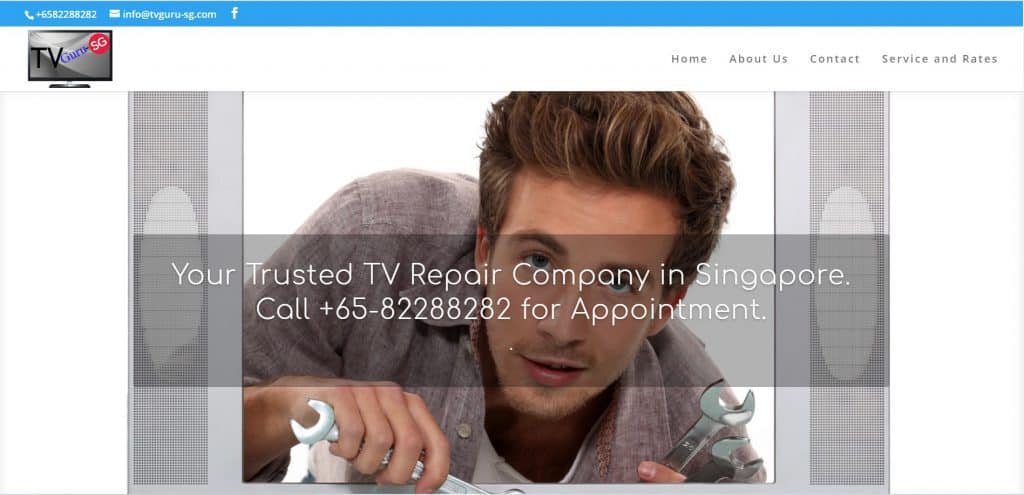 TV Guru offers affordable TV repair in Singapore services with quality workmanship.
Efficiency is their middle name: they will deploy their experienced technicians to repair your TV right on the spot for the majority of cases.
Alternatively, they will bring your spoilt TV back with them and return you the repaired set by the next day latest.
They repair all major brands of televisions like Samsung, LG, Sanyo, Sony Toshiba, Panasonic, Philips etc, just to name a few. 
They also only use genuine company spares and parts for their repairs, so you can rest assured in their worksmanship.
The best part of it all: the TV repair in Singapore comes with a 30-day warranty.
3. RisingStar Service Centre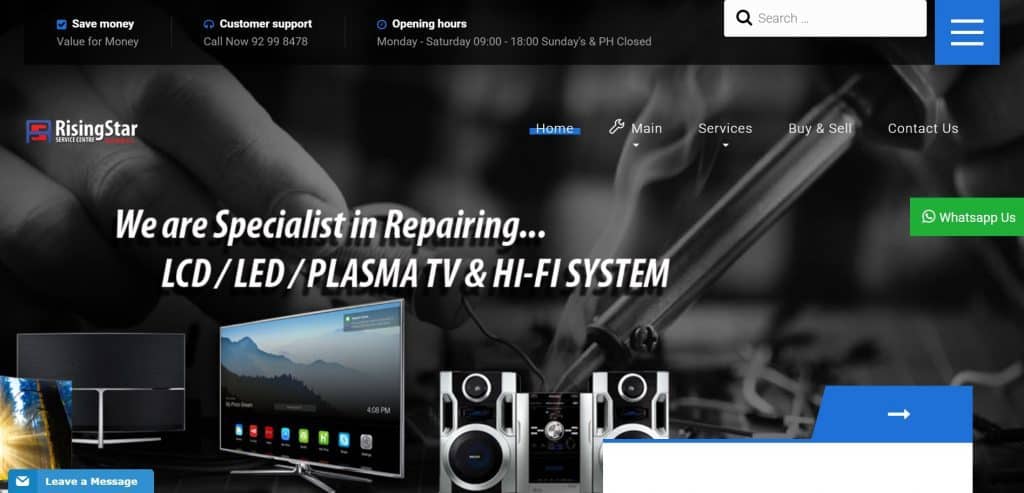 With over 30 years of experience since 1985, RisingStar Service Centre specialises in all types of TV repair services and provides convenient island-wide services.
Brands they can repair include Samsung, LG, Philips, JVC, Hitachi and Panasonic.
The best part of it all: the TV repair in Singapore comes with a 60-day warranty.
4. SG1 Electrician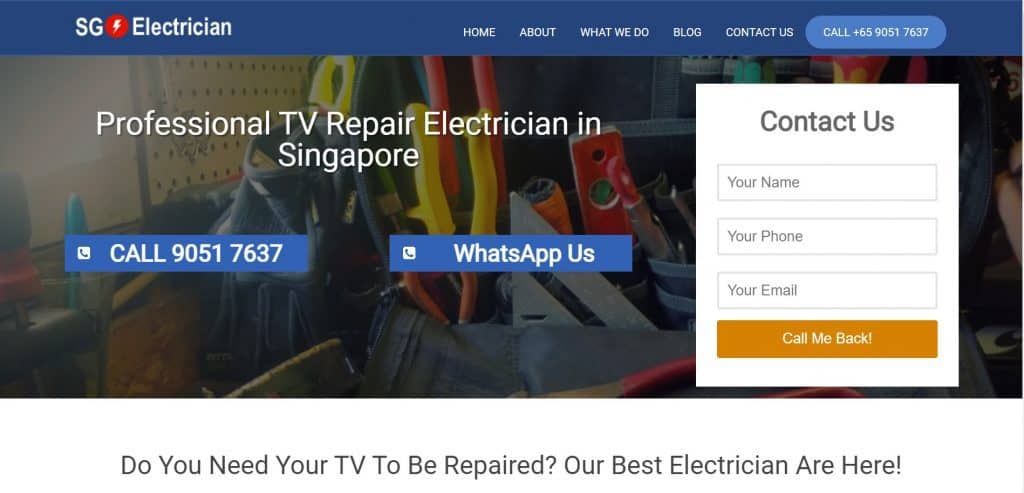 SG1 Electrician offers a complete range of repair services to all their clients.
They have become a one-stop online shop for customers, who require professional help for diagnosis of electrical problems, troubleshooting, rewiring, and installation/repair of appliances as well as other electrical equipment.
They are able to repair broken TVs, from problems like a broken screen to an uninstalled TV mount.
They will give you regular updates on your TV repair.
The best part of it all: the TV repair in Singapore comes with a 90-day warranty.
5. Technofied Vision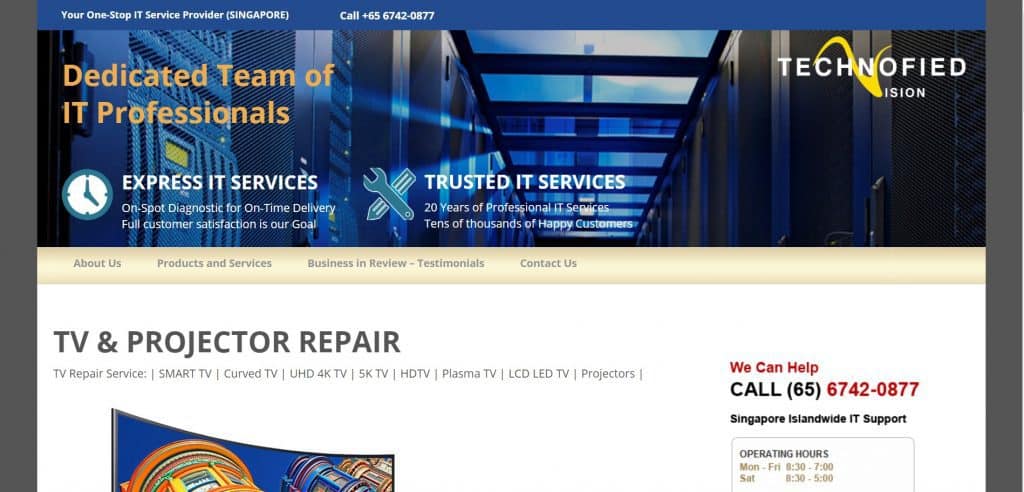 From technical engineering support to IT consulting, Technofied has maintained its position in the IT services industry as a technologically advanced leader that serves both local and international clients.
They have 10 years of IT-related experience.
Their TV technicans are trained to repair a variety of TV-related faults.
They are also able to repair a range of TVs like Smart TVs, 5K TVs, and UHD HD Plasma TVs.
TV brands that they service include LG, Hitachi, Panasonic, Sony and SHARP.
6. National Home Helper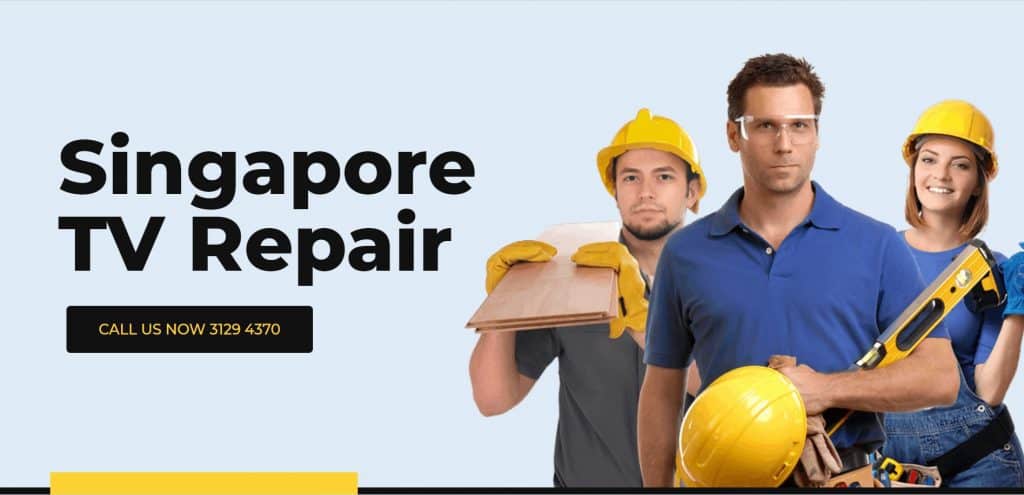 National Home Helper is committed to providing you with unparalleled TV repair service anytime you need them by serving as a directory of the best service providers.
Having been in the repair service industry themselves, they uphold elevated standards in picking their TV repair service contacts from Singapore.
Their service is quick, and they get to work in a flash.
They procure the best service providers in Singapore for your repair job right after they obtain your details.
7. TV Repair Singapore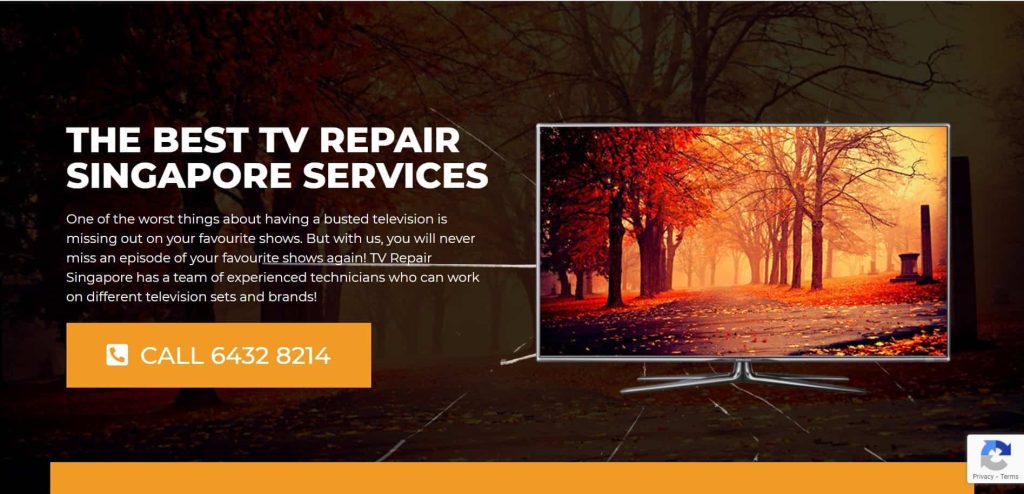 Opened in 2014, TV Repair Singapore has been ensuring that everyone is kept abreast of the latest news, favourite TV series, and Netflix originals with their TV repair services.
There are plentiful of TV repair shops in Singapore, but they stand out with the most reasonably-priced, quickest, and most reliable services.
You can trust them to solve a range of TV-related problems like channel tuning, television mounting, signal mix-up resolution, cracked screen repair, and more.
If you're in a hurry to have your television fixed, they also carry out same-day services!
Unlike other repair shops, they don't keep their customers waiting.
8. Nautical Electronics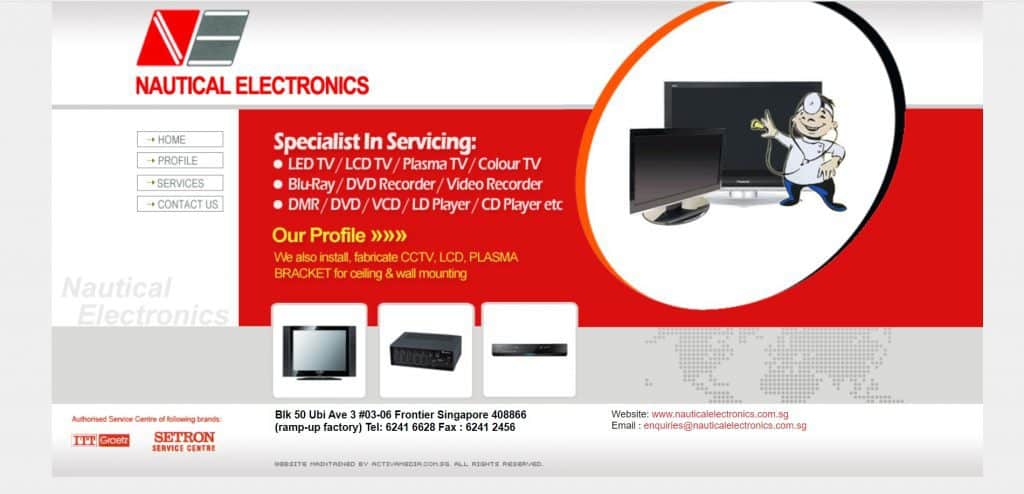 Nautical Electronics specialises in TV service/repair and the installation of CCTV, VCR, Plasma etc.
They form the bulk of manpower in several major service centres islandwide.
Their staff are well trained and they possess a wealth of experience.
TV brands that they service include Panasonic, Toshiba, LG, Sony and Samsung.
9. Singapore TV Repair Pro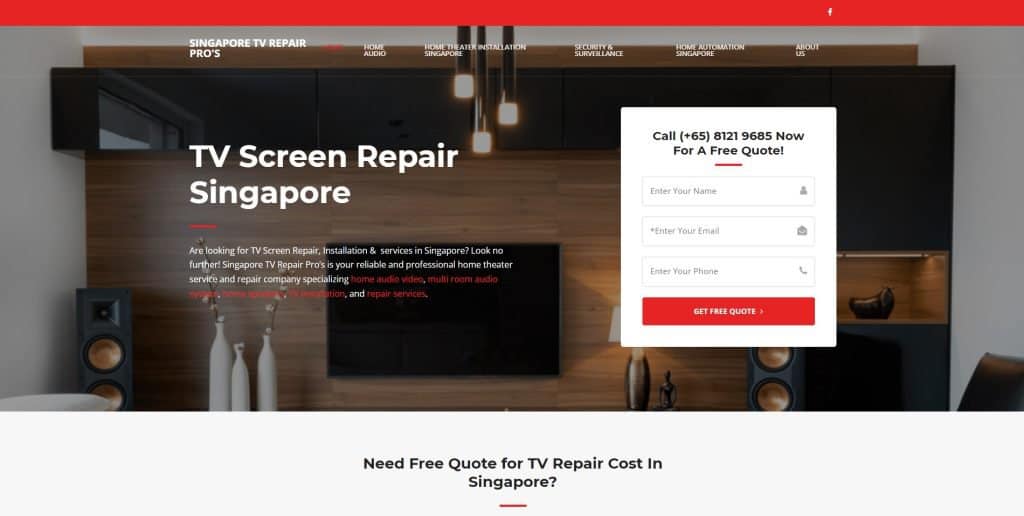 Singapore TV Repair Pro is the one place that provides reliable home cinema installation and repair services which are both fast and cost-effective.
Their technicians are experts in their craft.
They have in-depth technical knowledge of how to repair various home cinema components.
These include audio wiring and speaker components.
10. Repairs.sg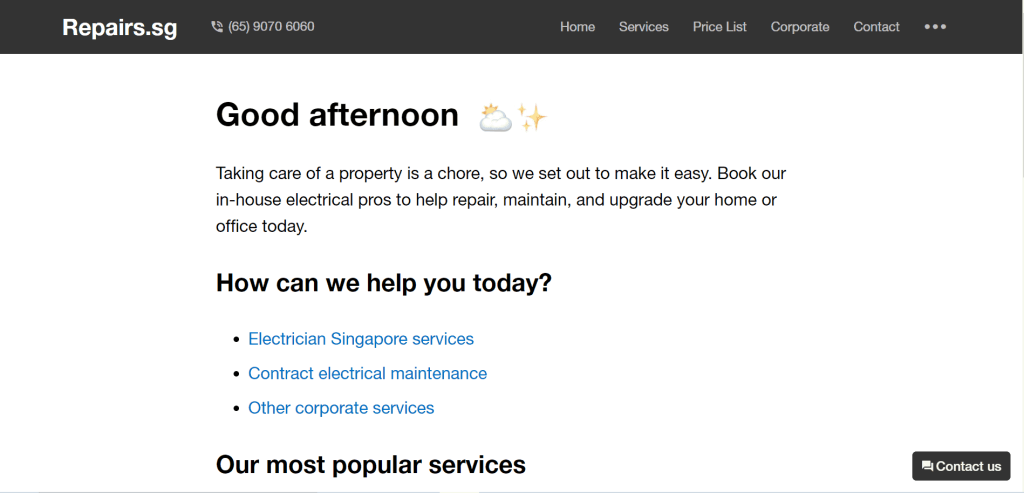 Repairs.sg has a team of in-house electrical pros to help repair, maintain, and upgrade your home or office.
They are able to help resolve any electrical problems that your TV might be facing.
They will give you a free electrical repair quotation.
Power socket repairs begin from $40 while resolve power trips begin from S$50.
A transport fee of S$40 applies whenever you need them to travel to your home.
Conclusion
Do you have any reviews and comments to share regarding our choices for the TV repair in Singapore?
While SBO is committed to supporting our local businesses, we welcome any feedback and anonymous sharing regarding your experience with the listed TV repair in Singapore.
We hope that this guide will be useful in helping you to make an informed decision when it comes to finding the best TV repair in Singapore.
Explore More Content