9 Best Gaming PC in Singapore for a High-End Experience [2022]
Ramp up your monitor's capabilities with a gaming PC in Singapore.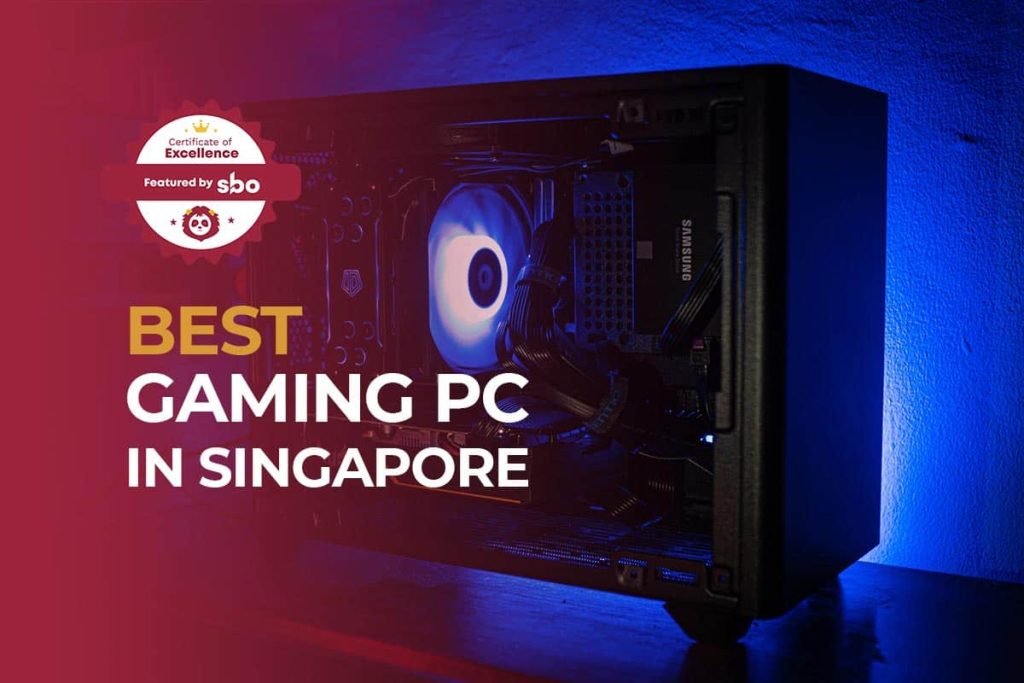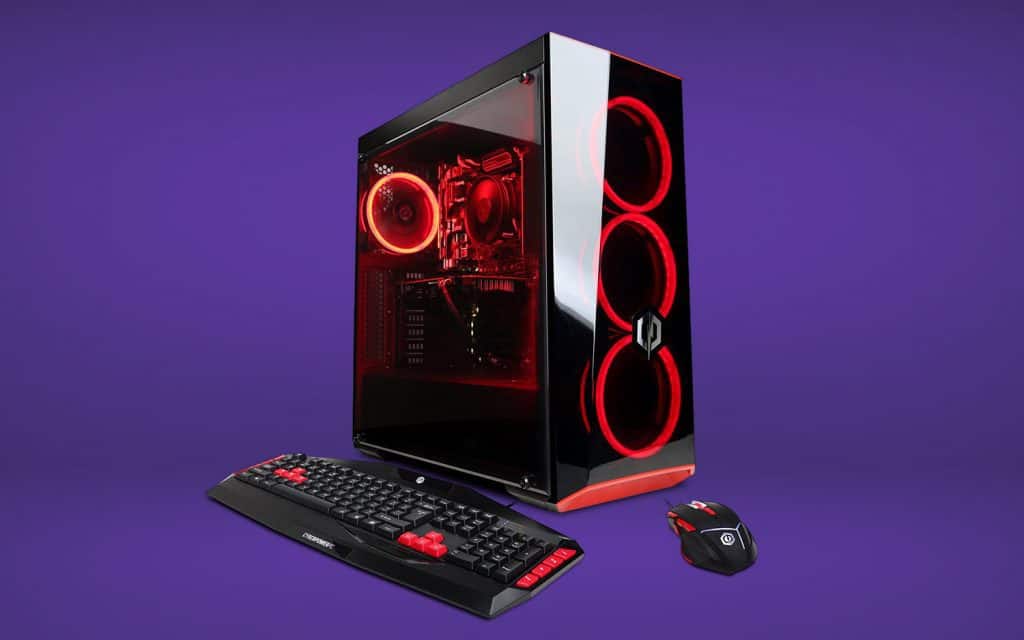 A Central Processing Unit is like the brain of your computer. It's the primary hub (or "brain"), and it processes the instructions that come from programs, the operating system, or other components in your PC.
A CPU or PC goes hand in hand with a gaming monitor in Singapore by providing it with the firepower it requires to ramp up its processing capabilities.
Although available ready built, a gaming PC in Singapore is regularly custom-made for the gaming enthusiast.
They have as much as 32GB of RAM and the fastest CPU and GPU chips that are typically no more than one generation behind.
Typically using a tower case to accommodate multiple drives and state-of-the-art graphics cards that can cost five times as much as an entire non-gaming PC, such machines often utilise elaborate cooling mechanisms, especially if the CPU is overclocked.
In this post, we've gathered all the necessary details to compile a list of the 9 best gaming PC in Singapore for you to play computer games on your desktop.
1. Dream Machine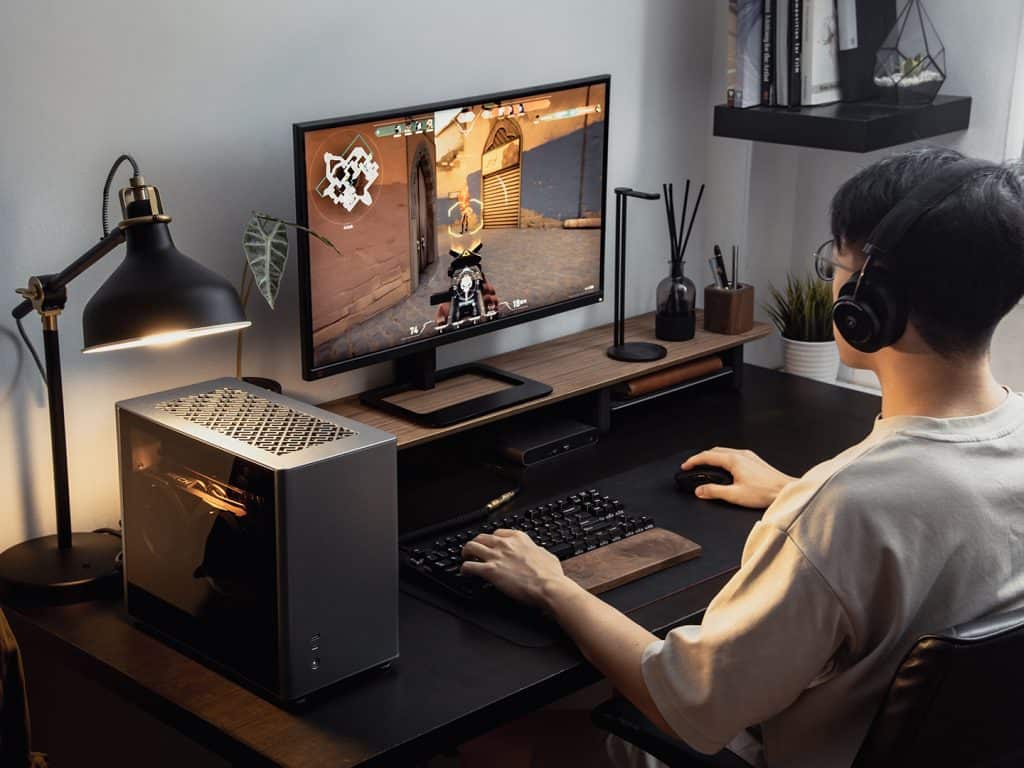 Dreamcore's Dream Machine is a compact gaming PC in Singapore.
15.7 litres is all the space you require to achieve dreamlike performance for your high refresh rate gaming needs.
You will be able to experience gaming superiority with real-time ray tracing at ultra-high resolutions without screen tearing, lagging or inordinate heat.
The Dream Machine is the first and only small form factor custom gaming PC in Singapore that comes standard with glossy dual tempered glass side panels.
These are designed to showcase the player's vertically mounted graphics card and a 240 mm AIO CPU liquid cooler in a visually stunning sandwiched-style configuration.
Not a fan of noisy air blasting out of your gaming PC in Singapore?
You will be able to experience superior airflow with up to 2 x 120 mm bottom intake fans and a top-mounted 240 mm radiator for exhaust.
You can also look forward to quiet performance and direct airflow with the Dream Machine's efficient 4-fan layout.
Keen to get this gaming PC in Singapore? It's yours for S$1660.
2. Aftershock Shadow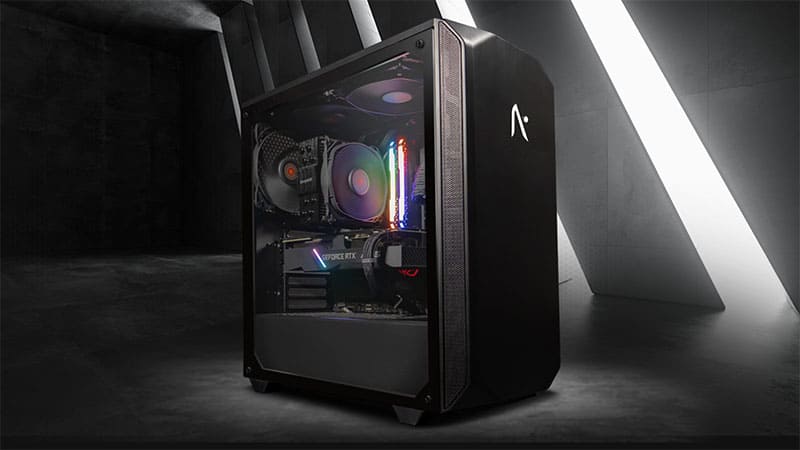 The Aftershock Shadow is a super silent high-performing gaming PC in Singapore.
From fans built for mind blowing 30 year life spans to the most powerful silent air cooling solutions on the market, the Aftershock Shadow delivers whisper quiet operations coupled with unparalleled best-in-class thermal performance.
Aftershock is known for its customer support.
All Aftershock Desktops come with a standard 2-year warranty with the option for an extension and pick up from your location to ensure a total peace of mind.
They also offer a 1 for 1 exchange for any component that fails during their warranty period for faster turnaround times.
Keen to get this gaming PC in Singapore?
The Base Spec version of the gaming PC is priced at S$1205 whereas the Recommended Version is priced at S$4274.
3. Aftershock Rapid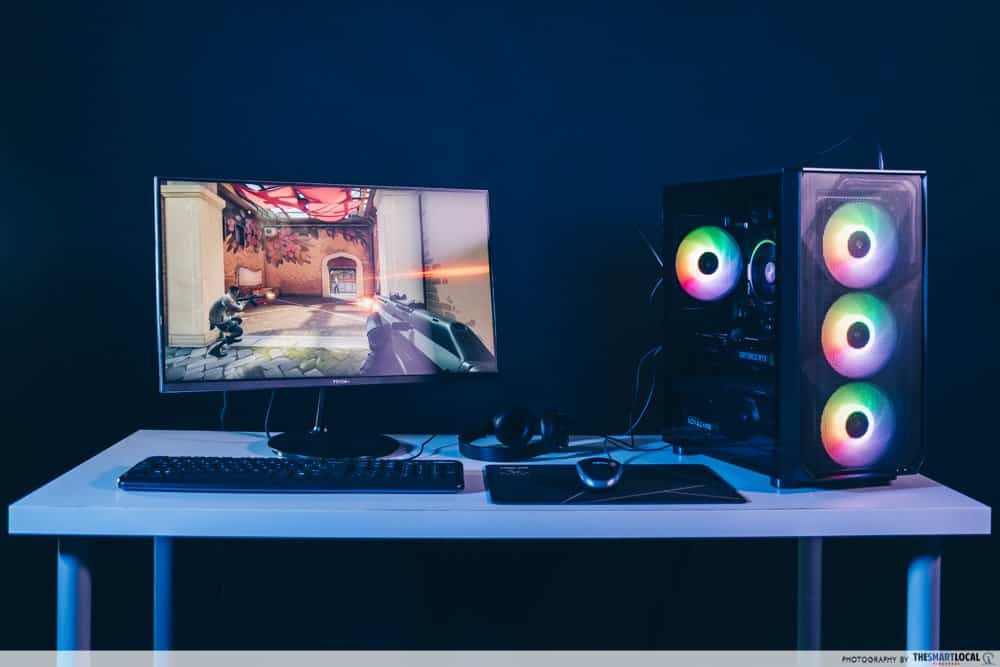 Designed with e-sports performance in mind, the Aftershock Rapid provides a premium boutique build quality with a focus to deliver performance that is bang for your buck.
Fitted with premium components and features at an unparalleled price point, the Rapid is your perfect weapon for crushing the competition.
You will be able to power your build with any of NVIDIA's latest graphic offerings.
Be it high octane gaming at 1080p, 1440p or even 4k, this gaming PC in Singapore can be equipped with a 10-Series NVIDIA GPU to deliver ground breaking frame rates for a blisteringly smooth experience in the most challenging game titles.
Keen to get this gaming PC in Singapore?
The Base Spec version of the gaming PC is priced at S$1105 whereas the Recommended Version is priced at S$1865.
4. Aftershock Zeal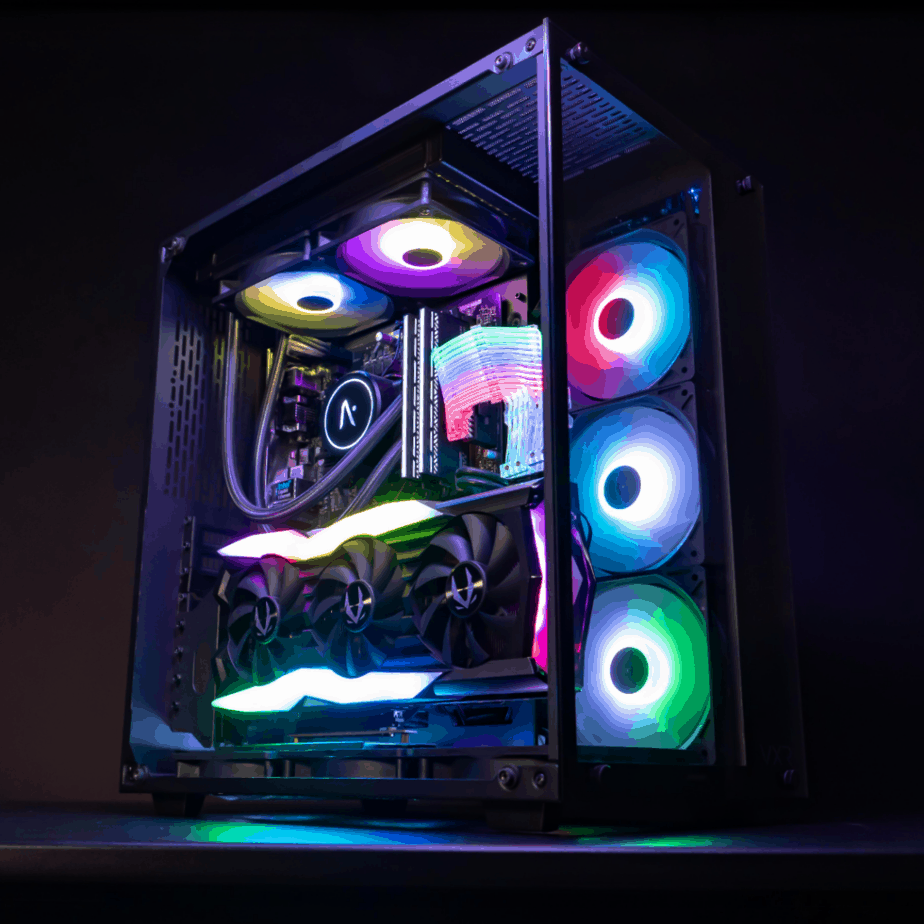 An irresistible blend of aesthetics and function, the Aftershock Zeal is the ultimate Showcase PC.
Possessing a full glass side panel, the Zeal's gorgeous case puts your components in the spotlight while being packed with the power required to run your favourite titles at seamless frame rates.
Did we mention that the Aftershock Zeal's precise craftsmanship and attention to detail are also swoon worthy?
You will be able to create the ultimate showcase PC with advanced RGB case lighting options and multi-layered RGB lights.
You will also be able to further enhance your gaming PC in Singapore with add-ons like NZXT's unique Kraken Watercooling and more, for a truly immersive and personal RGB experience.
The gaming PC in Singapore also allows you to select from premium storage solutions carefully handpicked by their engineers.
Equip your gaming PC in Singapore with the newest and greatest in SSD technology, up to the new Samsung 970 Pro SSD for both blistering read and write performance and reliability.
Keen to get this gaming PC in Singapore?
The Base Spec version of the gaming PC is priced at S$1195 whereas the Recommended Version is priced at S$3183.
5. Acer Predator Orion 3000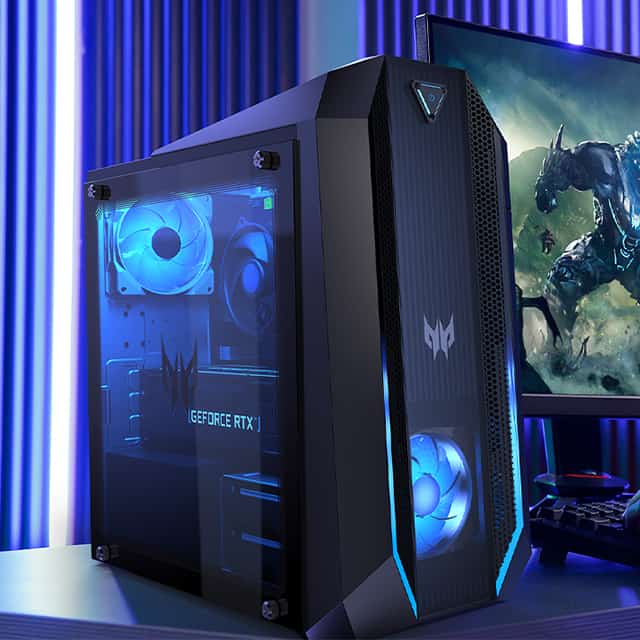 Within the confines of the small yet sharply defined Orion 3000 lays a monster in wait – eager to put its 11th Gen Intel Core i7 processor to the test.
Top it off with up to a GeForce RTX 3070 and watch those frames climb higher and higher.
You will not need to make space for the gaming PC in Singapore because the 18L Orion PC fits pretty much everywhere.
They suggest keeping it visible since the optional tempered glass side panel gives all a peek at what lies within (and is EMI-compliant).
When it's time to kick back, rest your laurels on the headset cradle.
The newly designed case makes it easy to add a personal touch to your desktop.
You will be able to customise the lighting of the vertical light bars at the front of the case and the two FrostBlade fans via PredatorSense – up to 16.7 million colors.
Keen to get this gaming PC in Singapore? It's yours for S$2509.14.
6. Razer Tomahawk Gaming Desktop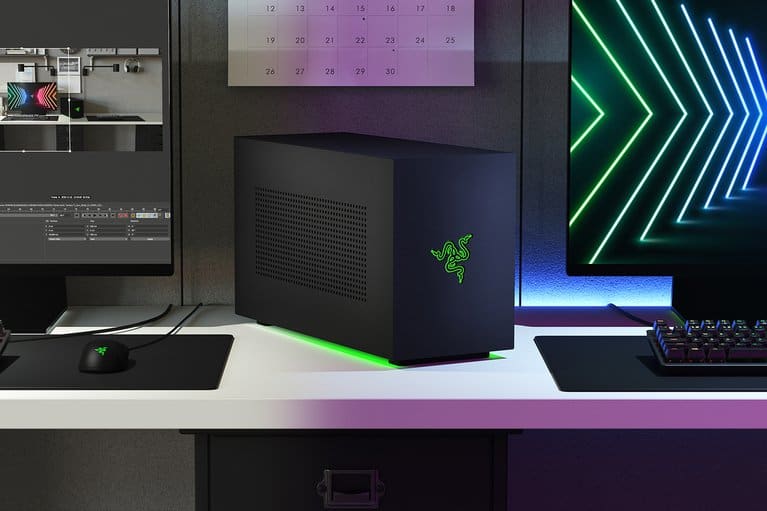 Redefine what a rig should be with the Razer Tomahawk Gaming Desktop—a new breed of gaming desktops & chassis that exceeds expectations.
Designed around Intel's Next Unit of Computing architecture, its compact form boasts stellar specs, yet remains modular enough to meet the ever-rising bar of superb PC performance.
Long gone are the days of having one setup when it comes to desktop gaming.
Since all mission-critical components are housed within a Small Form Factor build, it allows you to enjoy desktop-level performance anywhere, making it perfect for bringing to LAN parties and tournaments.
In your home setup, this compact 10L chassis frees up space on your desktop for a minimalist aesthetic with clean lines.
Plus, get up to 1 year of warranty and access reliable tech support.
Purchase the gaming PC in Singapore directly from RazerStore and get 14 days risk-free returns.
Keen to get this gaming PC in Singapore? It's yours for S$5299.00.
7. Razer Tomahawk ATX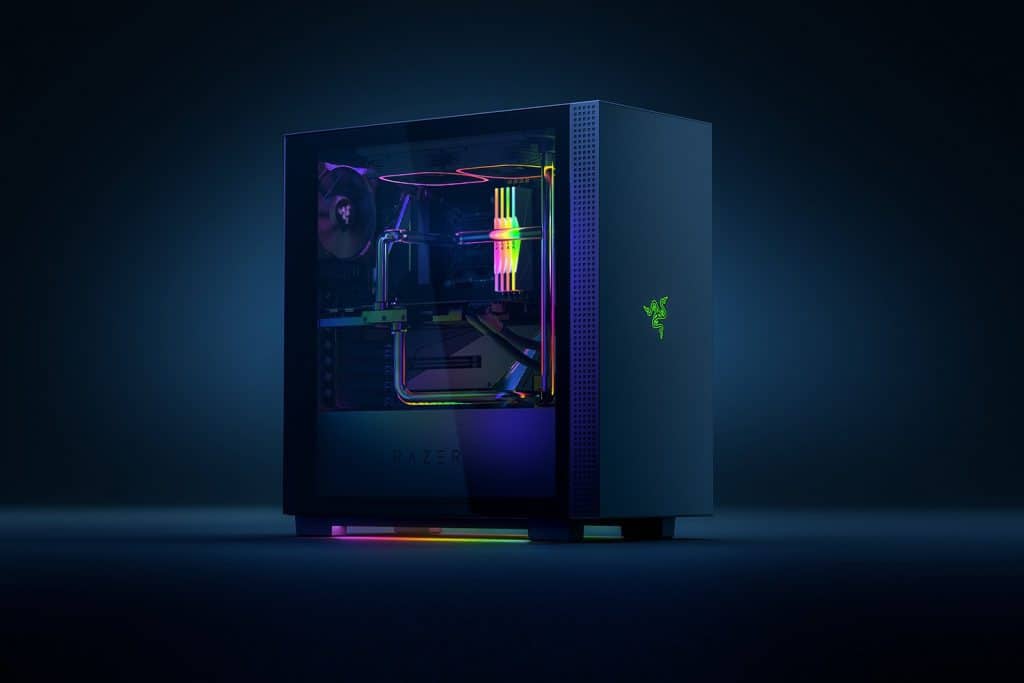 To build the ultimate gaming desktop, it should begin with a frame that can support the performance within.
Meet the Razer Tomahawk ATX and Mini-ITX—gaming chassis that exude both form and function, equipped with premium features to accommodate your idea of the perfect rig, whatever it may be.
Installing new parts has never been this convenient or straightforward, with forward-opening doors that can also be detached for more room to focus on your build.
Made of tough, tempered glass, they offer the ideal protection while showcasing the power and performance of Chroma-enabled hardware within.
The case of the gaming PC in Singapore is designed for optimized air cooling—venting heat not only from the rear, but also from the top as it pulls in cool air from the front and base.
It also ensures a clean airflow that blocks out dust.
The best part: the gaming PC in Singapore comes with one year of warranty.
Keen to get this gaming PC in Singapore? It's yours for S$389.00.
8. Lenovo IdeaCentre Gaming 5i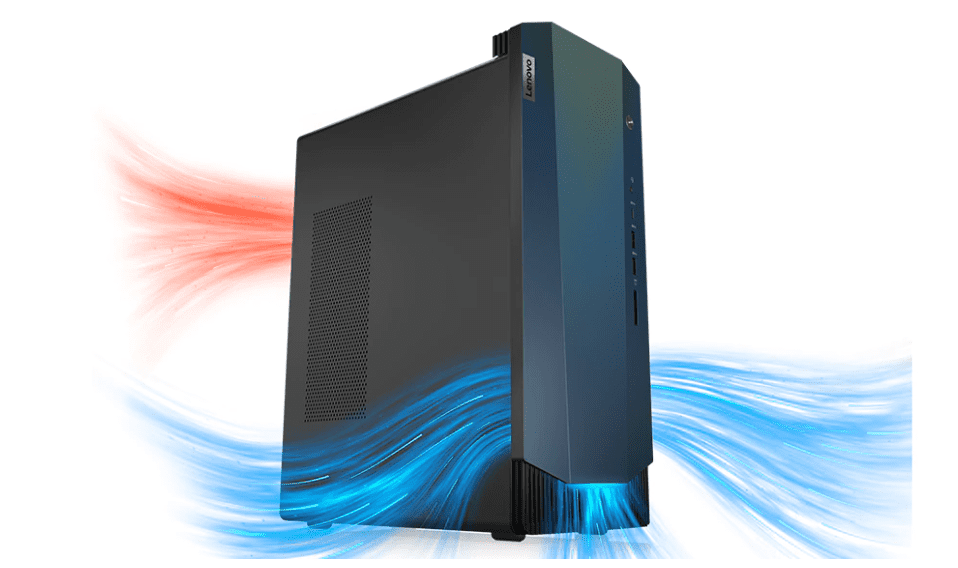 The IdeaCentre Gaming 5i unleashes beast-like performance via 10th Gen Intel® Core™ Processors for ultimate in-game domination.
Propel your system to the top of the rankings with 8 cores, 16 threads and up to 4.8GHz Turbo Boost.
You will also be able to further game, stream, and record at peak performance via optional Intel® WiFi 6 to achieve the unparalleled, lag-free gaming experience.
Designed to be the ideal centerpiece to your home battle-station, the IdeaCentre Gaming 5i desktop boasts a spacious 13.6L chassis housed in an iridescent Chameleon Blue case that ebbs and flows along with the ambient light refractions.
Keen to get this gaming PC in Singapore? It's yours for S$1269.00.
9. Acer Predator Orion 5000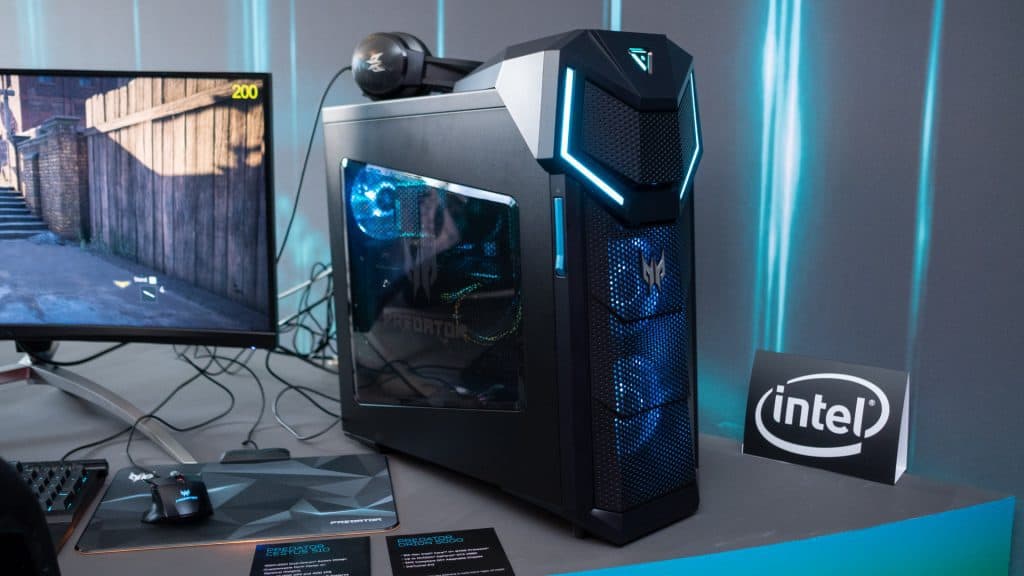 Housed within the RGB-enabled shell of the Orion 5000 lies the speed-freak of chipsets: Intel Z49 and its 10th Gen Intel Core i9-10900K processor.
Top it off with an NVIDIA GeForce RTX™ 2080 Ti and watch those frames rise higher and higher.
Every Orion desktop embraces the Predator style with sharply defined angles, covered in shale black metal.
While offering up a glimpse of what's inside, the easily removable tempered glass side panel is also Electromagnetic Interference (EMI)-Certified.
This minimises incoming/outgoing electromagnetic interference of the gaming PC in Singapore.
You will be able to pick a pattern that fits your style or one that goes with your game of choice.
Light bars and case fans, tucked away within the hardened shell, can go full-on 16.7 million colors.
And for the audio engineers and lighting enthusiasts, celebrate! Music Mode lets you flaunt your skill for all to see.
Keen to get this gaming PC in Singapore? It's yours for S$5998.00.
Conclusion
Do you have any reviews and comments to share regarding our choices for the best gaming PC in Singapore?
While SBO is committed to supporting our local businesses, we welcome any feedback and anonymous sharing regarding your experience with the best gaming PC in Singapore.
We hope that this guide will be useful in helping you to make an informed decision when it comes to finding the best gaming PC in Singapore.
However, if you're looking for a gaming device that you can bring with you while on the move, your best bet would be to purchase a cheap gaming laptop in Singapore.
Featured Image by Maverick Timotius on Unsplash
Explore More Content
Are you featured in this?
Display this exclusive SBO badge proudly on your website and get more sales!