9 Best Mobile Plan in Singapore Based on Your Needs [2023]
Thinking of changing your mobile plan? We have listed the 9 best mobile plan in Singapore that is perfect for your lifestyle and budget.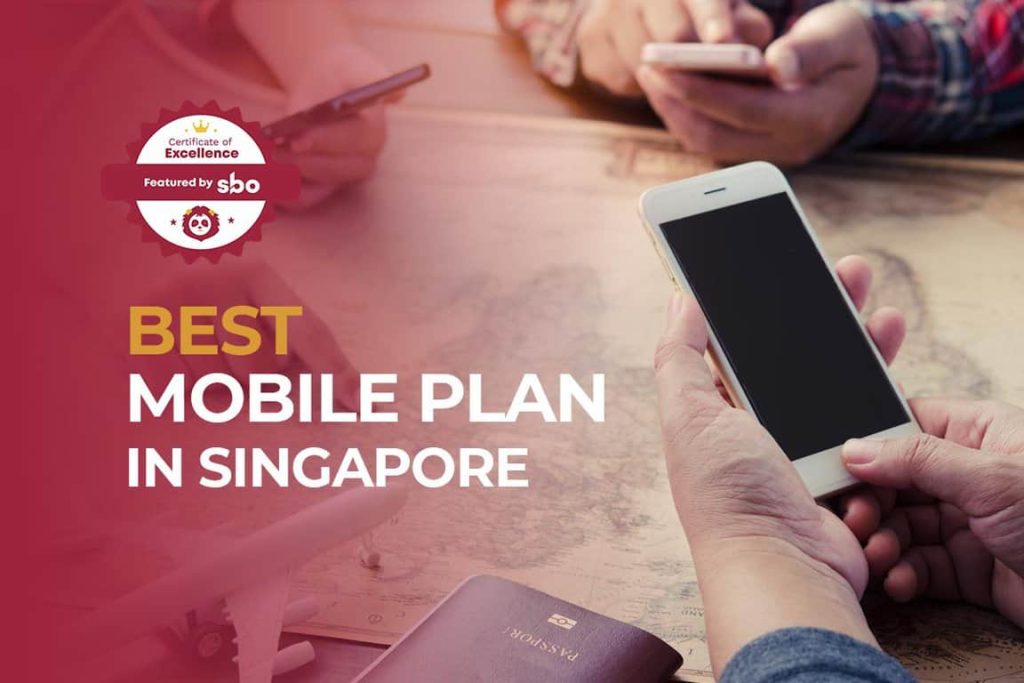 Are you looking for the best mobile plan for your phone? If you are, you have come to the right place. There are many factors you need to consider when choosing your mobile plan, such as budget constraints and lifestyle needs.
There are many companies in the market offering mobile plans of similar benefits, making choosing one overwhelming and difficult. As such, we have put together a list of the 9 best mobile plan in Singapore that you can check out.
1. Circles.Life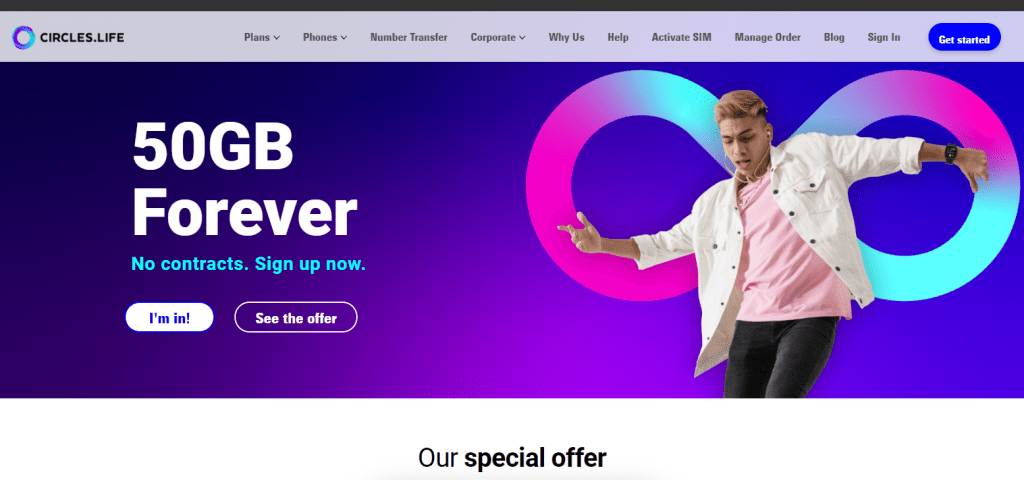 As Singapore's #1 Recommended Telco, Circles.Life offers one of the latest and best mobile plan in Singapore that is highly flexible and with no lock-in contract. They are Singapore's first fully digital telco experience, specially made for the people and by the people.
All their mobile phone plans can be customized in-app, where you have the full freedom to choose any value-packed add-ons that can help you to better keep connected, if needed.
2. Gomo (Singtel)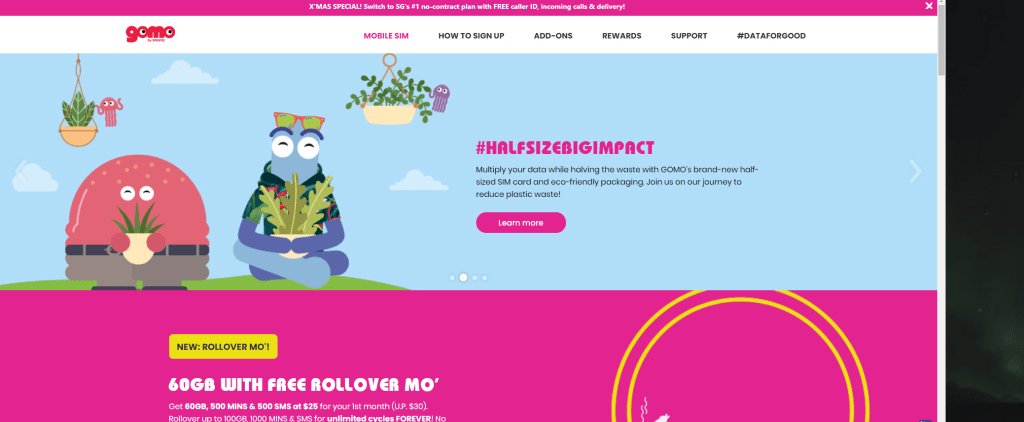 GOMO is backed by Singtel, Singapore's fastest network based on IMDA speed tests, so you can be assured that your data experience is smooth and seamless. If you choose to purchase GOMO mobile plan, you can enjoy multiple exciting GOMO Rewards, such as up to $250 worth of exclusive phone discounts, shopping promo codes, and many more.
GOMO also offers 24/7 chat support so you will be able to get help anytime of the day. They offer same day delivery free of charge, making sure you can get started on your GOMO no contract mobile plan journey immediately.
3. Giga (Starhub)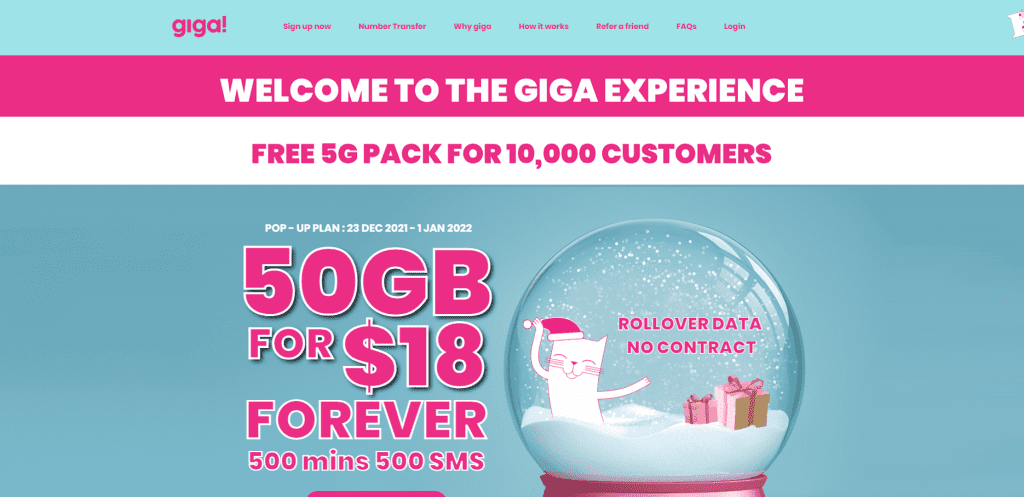 One great perk of using Giga is that you can roll over any unused data to the next month for free, so you can get the most value for money. This means that you need not have to worry about having not enough data for the month or feel wasteful about the insufficient data used.
With their excellent telco, you can enjoy great and seamless network that is 5G, powered by Singapore's fastest network. If you need more data, you can always choose to upgrade your plan to a better one whenever you need to.
4. My Republic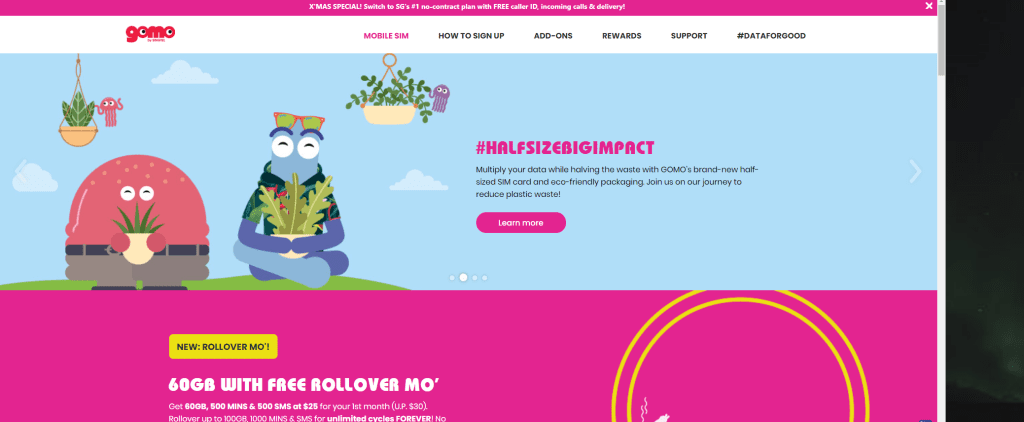 MyRepublic makes sure you never have to worry about extra data charges, hidden fees or bill shock from data roaming. They are one of the fastest growing telecom operators in the Asia-Pacific, with operations across Singapore, New Zealand, and Australia.
They are ranked #1 Mobile Network for Video And Latency, bringing you the best streaming experience and lowest latency in Singapore This makes it perfect for catching up on your favourite TV shows online or gaming while you're out of the house.
5. ViviFi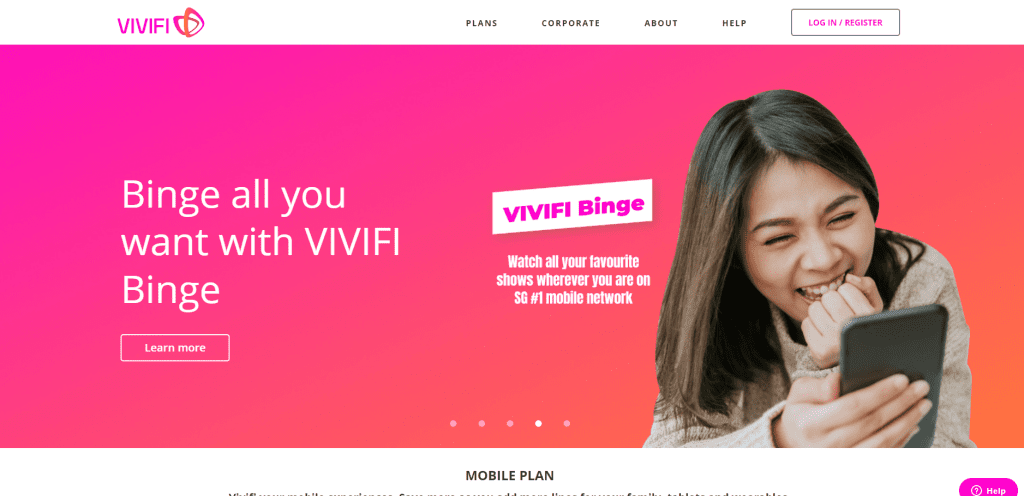 ViviFi aims to create meaningful connections with its customers by delivering good quality digital products and services to you and your loved ones.
With the goal to enrich your life, energise your play, and empower your work, VIviFi allows you to customise your mobile plan to your lifestyle needs, where you can save more by adding more lines for your family, tablets and wearables.
6. M1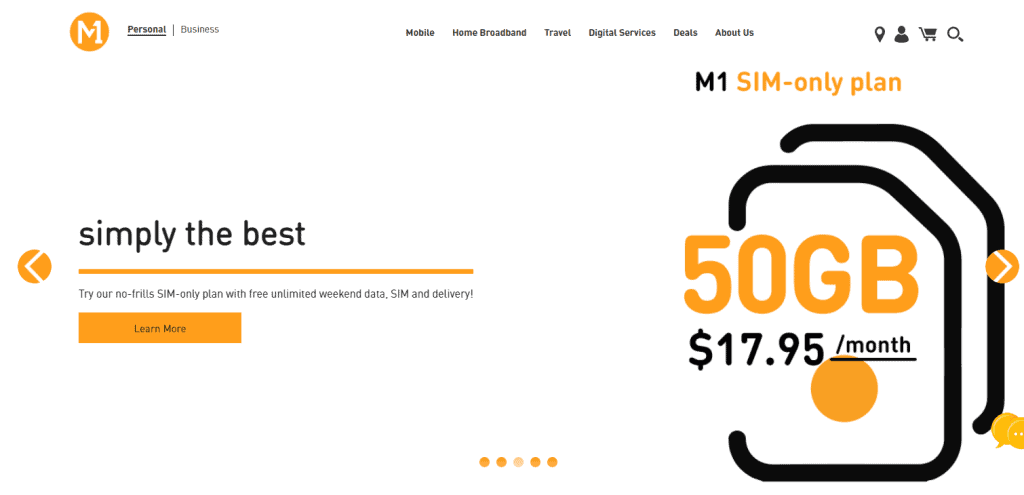 If you are looking for a well-priced unlimited data plan in Singapore with mobile phone instalment options, M1 is the right place for you. They offer multiple options such as best prepaid data plans and no contract mobile plans with unlimited data and a brand-new phone from $0 upfront.
Also, M1 offers a fully personalised mobile plan, where you can choose many different add-ons available such as free Data Usage alerts via SMS and great mobile data packs. If you ever wish to change your monthly bundle, you can do so anytime you want at no additional fee.
7. Starhub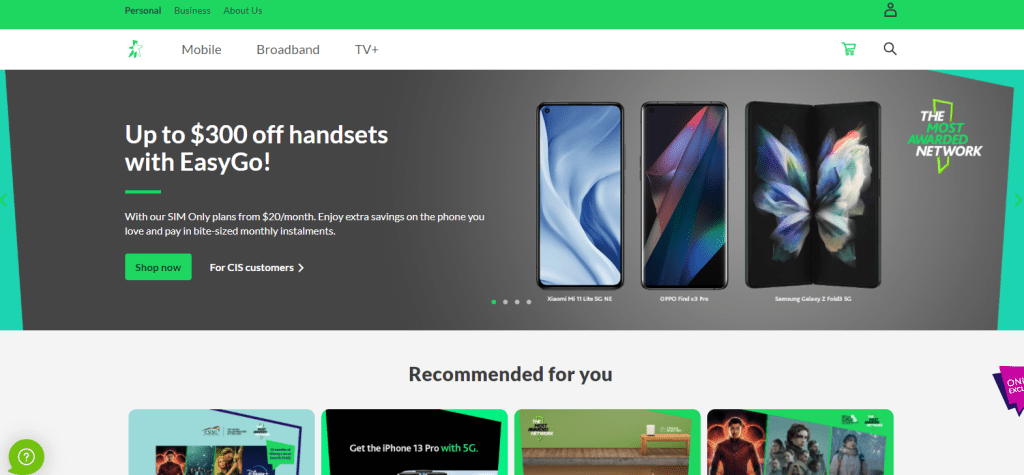 With Starhub's Mobile+ plans, you can get to enjoy their 5G fast speed service at no extra cost. This ensures you get blazing Internet speeds and responsiveness to have a fun and seamless time surfing, gaming and streaming. Starhub offers both 2-year plans or SIM Only 1-year plans, with differing benefits. Some benefits can include a free 12 months DIsney+ subscription.
8. Singtel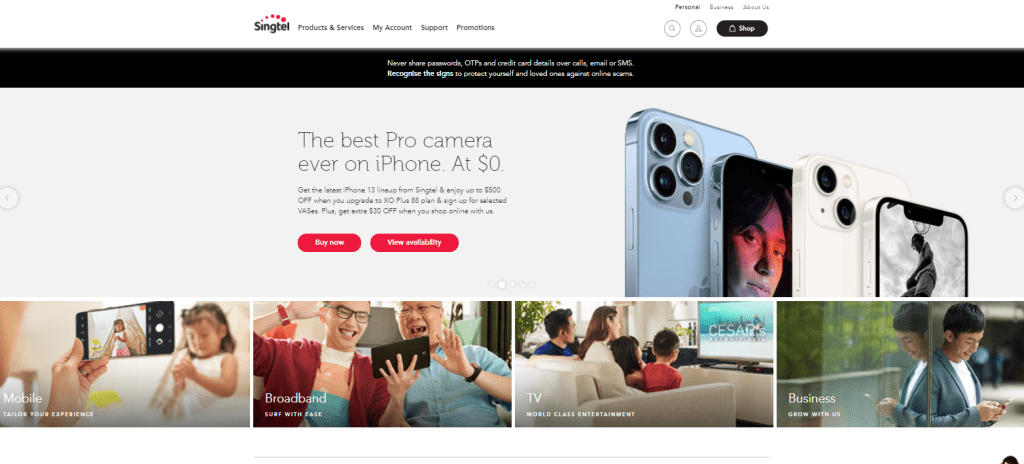 With Singtel, you can get to enjoy extra 10GB on their SIM Only Plus mobile plan, as part of their Christmas promotion. You can also get an additional $30 off selected phones if you buy online.
To provide you with greater data consumption, Singtel also offers flexible DATA X add-on where you can multiply your data with 5G, letting you enjoy greater and faster Internet speed.
9. TPG Mobile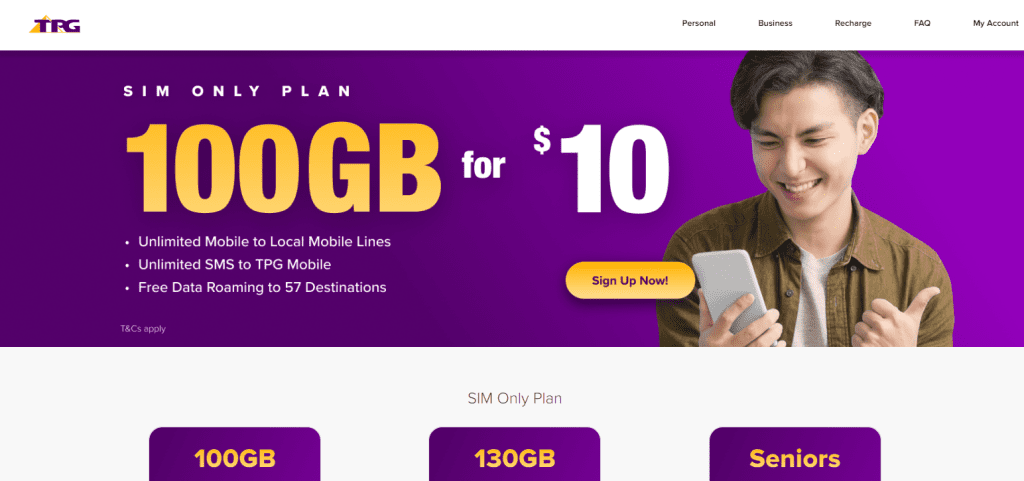 Last on the list of the best mobile plan in Singapore is TPG mobile, which offers probably one of the most generous data package in Singapore.
Their business plan offers 50 GB of data at just $5 and their SIM Only plan with 100 GB at just S10. Their SIM Only plan is a contract-free plan for 30 days, where you can use your existing mobile phone on our 4G mobile network, giving you more flexibility.
Conclusion
Do you have any reviews and comments to share regarding our choices for the best mobile plan in Singapore?
While SBO is committed to supporting our local businesses, we welcome any feedback and anonymous sharing regarding your experience with the listed mobile plan in Singapore.
We hope that this guide will be useful in helping you to make an informed decision when it comes to finding the best mobile plan in Singapore.
Explore More Content