12 Best Bass Earbuds in Singapore to Jam to Music [2023]
Find the best bass earbuds in Singapore for that extra oomph.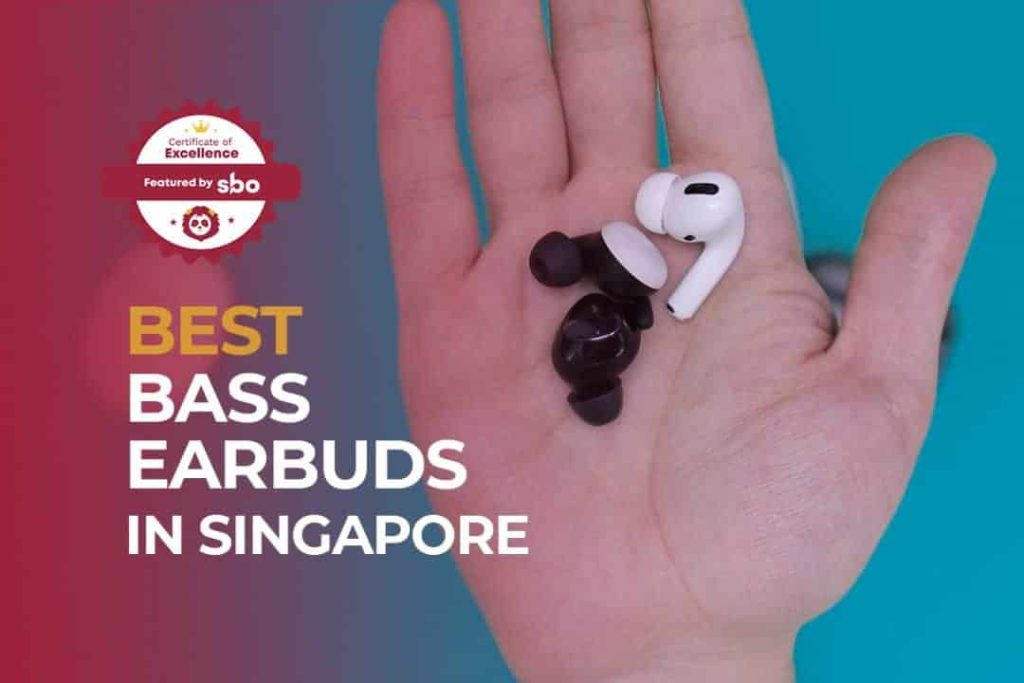 Earbuds are an integral part of our lives today. They allow us to listen to music undisturbed, and create optimal noise isolation. But not all earbuds are born equal. This is where bass earbuds come in to give an unparalleled listening experience.
Who should use bass earbuds in Singapore? You should use them if you're a fan of bass. The bass region contains the lowest sounds in a song: drums, bass guitars, and electronic synth hits. Good bass adds impressive impact and depth to a pair of headphones. In contrast, weak bass makes headphones sound tinny.
In this post, we've gathered all the necessary details to compile a list of the 12 best bass earbuds in Singapore for you to listen to music in all its forms.
1. Jabra Elite 75t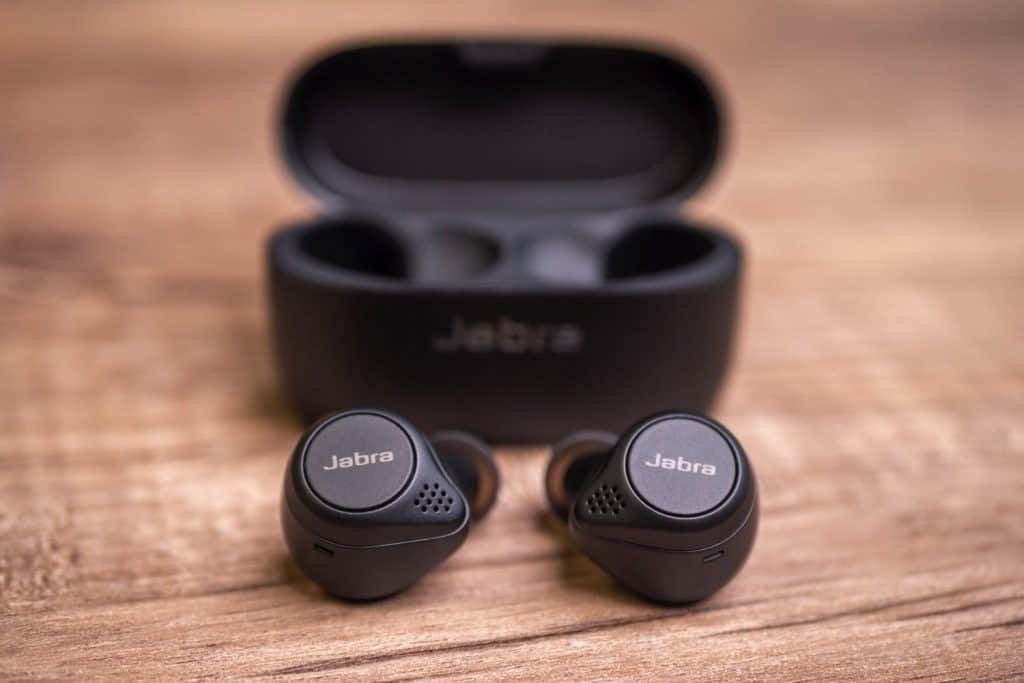 Nobody likes to be tied down – that's why you chose a pair of true wireless earbuds in the first place, right? Elite 75t is also available in a wireless charging enabled variant and is compatible with Qi-enabled wireless charging pads.
With Jabra 4th generation true wireless stability, your connection is also more reliable, with no wires getting in your way. Forget annoying audio drop-outs and remove interruptions for a truly seamless experience.
The Jabra Elite 75t is equipped with Jabra's best-selling HearThrough technology. When you just want to lose yourself in the music, Active Noise-Cancellation (ANC) and the superior noise-isolating fit helps keep the real world at bay, leaving you free to feel the powerful bass.
Their earbuds can last up to 5.5 hours on a single charge – and up to 24 hours with their powerful charging case (ANC on). If you use them without ANC, you'll get even more juice, with up to a total of 28 hours in the case. The fast charging feature means you get up to an hour of battery from a quick 15-minute charge.
Keen to get this pair of bass earbuds in Singapore? They are yours for S$288.00.
2. Bose QuietComfort Earbuds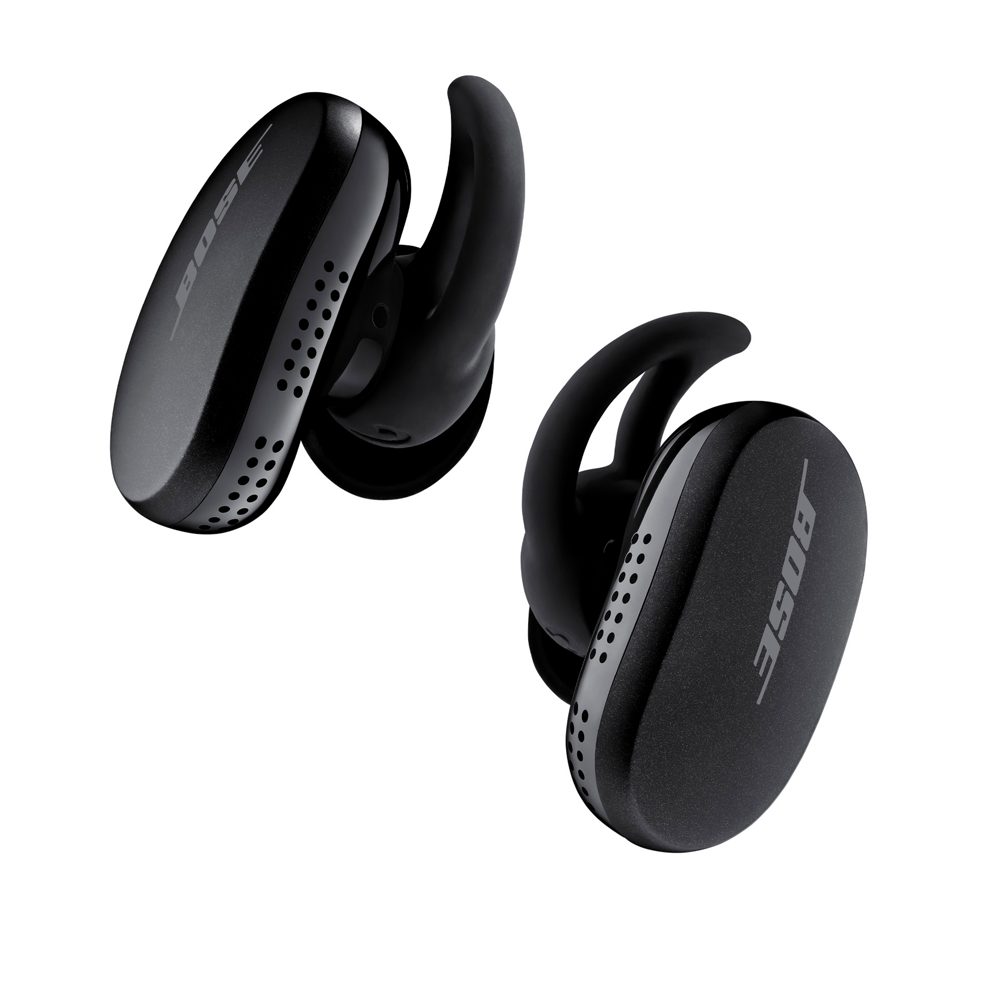 Using a combination of patented active and passive noise cancellation innovations, Bose QuietComfort® Earbuds feature all the noise-cancelling performance of our best over-ear headphones — from a compact, truly wireless earbud.
Their bass earbuds are known for their active noise cancelling feature. Internal and external microphones monitor sounds in your environment and in your ear canal and — in a fraction of a millisecond — produce an opposite signal to cancel out unwanted noise. All that's left is what you want to hear.
Their bass earbuds also have a passive noise cancelling feature. A soft ear nozzle is designed to conform completely to the contours of your ear, creating a gentle seal. The more airtight the seal, the less outside noise gets in, and the more you can enjoy your content. A good seal is also critically important for deep low notes, because they add more impact and emotion to your music and videos.
The acoustic package inside these earbuds is also capable of producing deep low notes and exciting, lifelike sound no matter how loud (or soft) you like to listen.
And that's no small feat. Because as you lower the volume on most earphones, the bass tends to disappear, leaving your music sounding tinny and small. Bose solved the problem with their Volume-optimized Active EQ technology. This innovation automatically boosts the lows and highs so the music, videos, and voices you're listening to remain consistently balanced — even as you change the volume.
Keen to get this pair of bass earbuds in Singapore? They are yours for US$279.95.
3. Jaybird Vista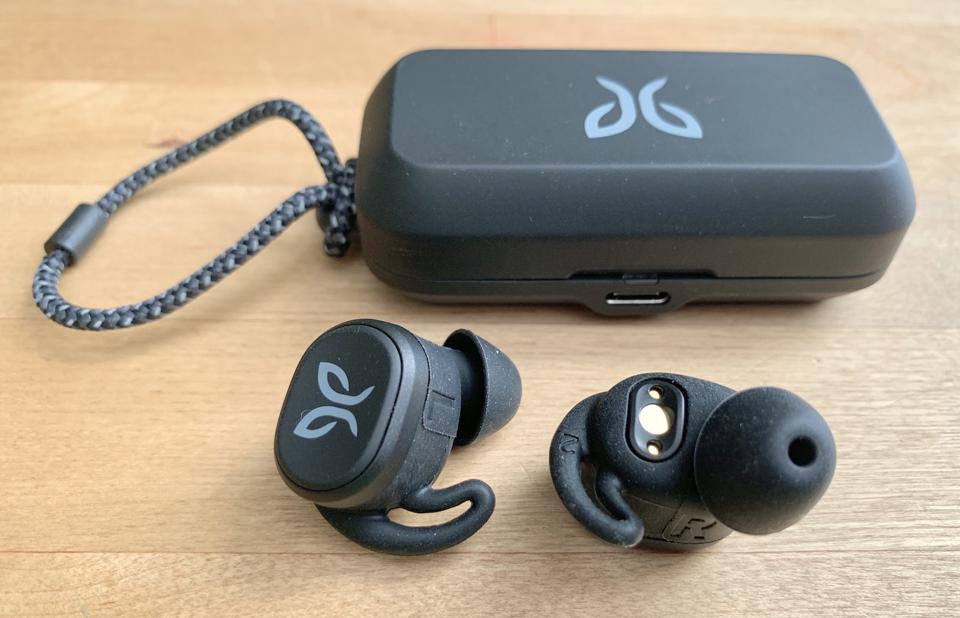 The cutting-edge Vista pairs true wireless technology with customizable premium sound to create the ultimate active audio experience. It comes in three colours: Black, Nimbus Grey and Mineral Blue.
Vista true wireless Bluetooth earbuds are the next-level evolution of the company's Jaybird Run and Run XT, giving you 6 hours of audio on a full charge, plus 10 more with the Vista charging case, with a 5-minute quick charge that provides 1 hour of playtime. Independent bud use extends total power to 32 hours.
The Jaybird app for Vista wireless earbuds gives you infinite EQ control over the redesigned 6mm milled drivers — improved driver accuracy and less harmonic distortion. Power your adventures with immersive sound.
Vista true wireless Bluetooth earbuds use cutting-edge JBS1 technology that ensures crystal-clear, zero-lag stereo sound for video, music and calls, and a reliable connection that pairs easily with your phone, every time.
Vista's EarthProof capsule construction has been given the IPX7 fully waterproof and sweatproof rating — all critical components are sealed against dust and grit.
Keen to get this pair of bass earbuds in Singapore? They are yours for S$299.00.
4. 1MORE Triple Driver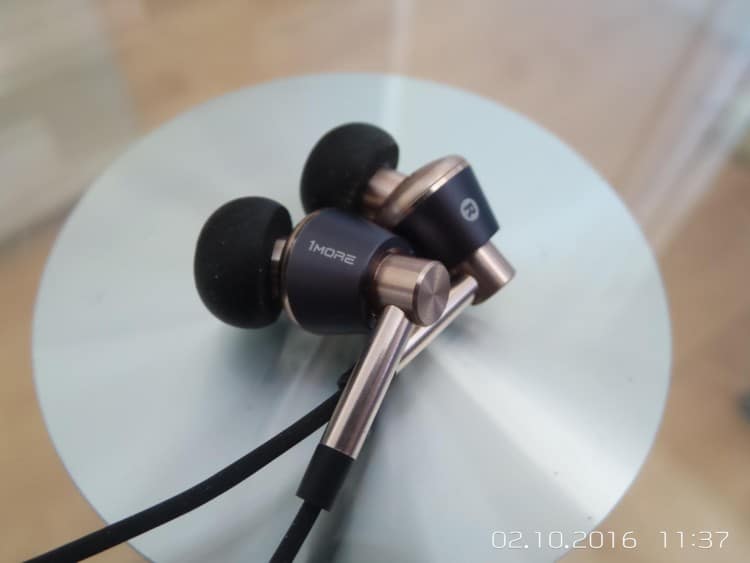 The 1MORE Triple Driver is the world's first THX® Certified Headphone. The THX certification process gives special attention to frequency response and its consistency, low distortion and exceptional noise isolation.
Their bass earbuds have two balanced armatures and a separate dynamic driver. Together they deliver an extremely accurate listening experience with unsurpassed dynamic power and clarity from deep bass to sizzling highs.
1MORE collaborated with internationally acclaimed producer, mixer, and sound engineer Luca Bignardi to perfect the final tuning to deliver a precise representation of your favourite artist's intended sound.
The oblique angled ear fittings naturally match your ear canals. 9 sets of included ear tip sizes ensure a proper fit for all. They're more comfortable and less likely to fall out, freeing you to enjoy your music.
Lastly, the in-line remote control is conveniently located allowing you to effortlessly control volume, select songs, and take calls. The superior MEMS Microphone has independently set ground wires to eliminate cross-talk and background static.
Keen to get this pair of bass earbuds in Singapore? They are yours for USS79.99.
5. Beats Powerbeats Pro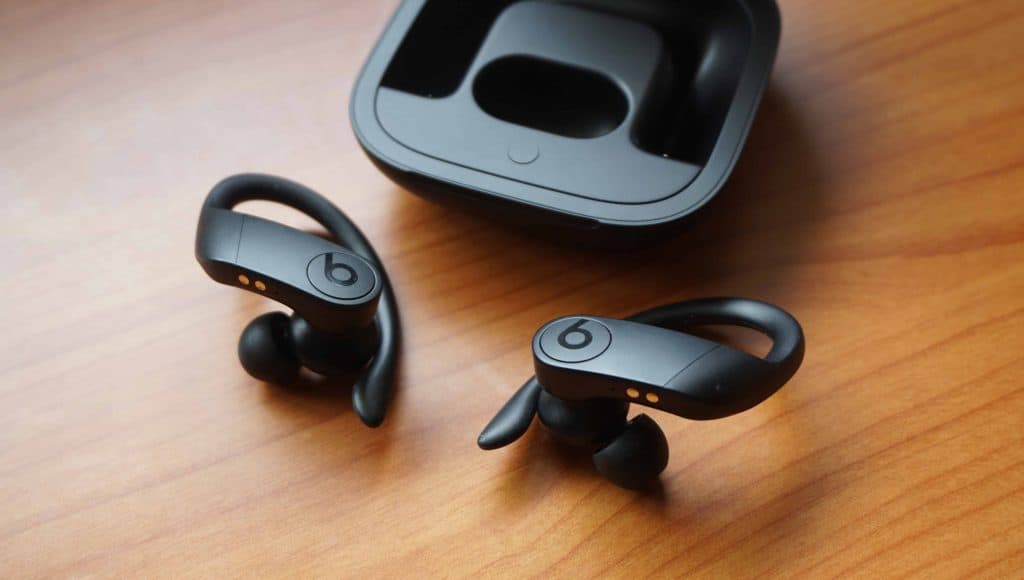 Beats' wireless Powerbeats Pro earphones are built to keep you moving.
Their adjustable, secure-fit earhooks stay in place with multiple eartip options, and are made to move with you, no matter where you go.
Their bass earbuds' reinforced design for sweat and water resistance help you make it through whatever your day brings.
You can get more than 24 hours of combined playback with the charging case, and use 5-minute Fast Fuel for 1.5 hours of playback when the battery is low.
Auto Play/Pause, independent earbud connection via the Apple H1 chip, and full volume and track controls on each earbud mean you're in charge of how you listen.
Nick Pino notes in his review for TechRadar: "The true wireless Powerbeats Pro a big step up for the Apple-owned headphone brand. They have their limitations (see: lack of noise-cancellation, limited noise isolation and IPX4 rating), but they are Apple's most premium workout buds."
Keen to get this pair of bass earbuds in Singapore? They are yours for S$328.00.
6. Skullcandy Sesh
Skullcandy's smallest, lightest true wireless earbuds pack a full punch of new tech. Each bud has a single button to do everything you're used to, and sound brilliant doing it.
You will be able to take calls, change volume or tracks, and even activate your digital assistant with just one finger.
The noise-isolating design and three different sized silicone gels comfortably seal out ambient sound to keep your music pure.
You will be able to get 3 hours of playtime in the buds, plus 7 more from the case for a total of 10 hours between plug-ins.
Plus, with the company's Fearless Use Promise, if you ever lose or damage either earbud, they'll replace it at a discount.
Keen to get this pair of bass earbuds? They are yours for 59.99€.
7. Razer Hammerhead True Wireless Earbuds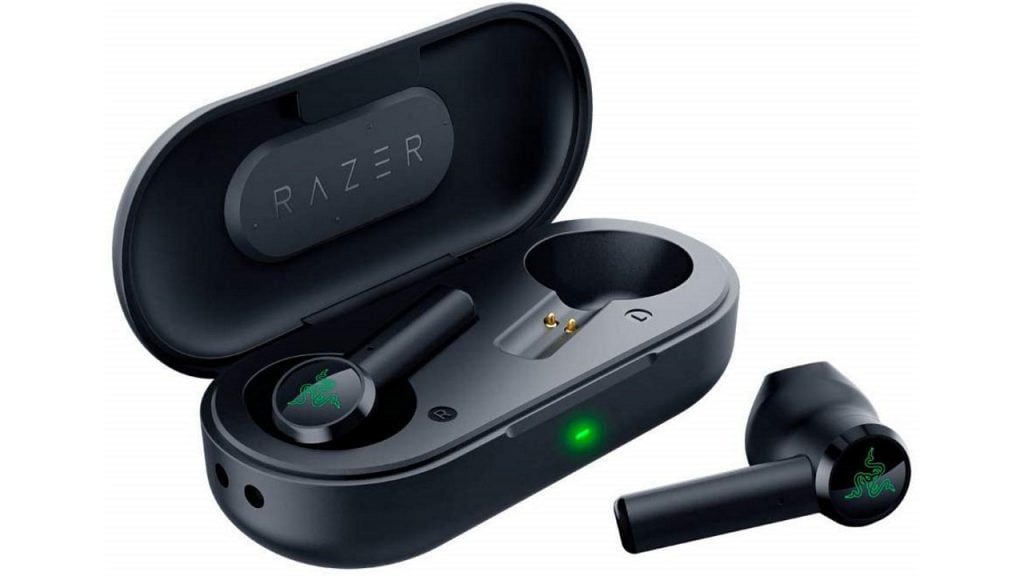 Listen without limitation and take your audio immersion to new heights with the Razer Hammerhead True Wireless Earbuds—packed with performance for the seamless, high-quality sound you can enjoy anywhere. The earbuds come in three colours: Classic Black, Quartz Pink and Mercury White.
Its extremely low 60ms input latency means audio won't stutter and will stay synced, providing a competitive gaming advantage and a more immersive experience for videos and music.
The Razer Hammerhead True Wireless Earbuds have dynamic drivers optimised to provide a quality listening experience, pushing out crisp trebles and midrange with deep, satisfying bass.
The Razer Hammerhead True Wireless has crystal clear voice chat mics and maintains a stable Bluetooth 5.0 connection, so you don't cut out during meetings.
With its Bluetooth requiring less power, the earbuds can last up to 16 hours with its charging case and automatically connects to its last paired device for easy, fuss-free handling.
Keen to get this pair of bass earbuds in Singapore? They are yours for S$189.90.
8. Soundcore Life Dot 2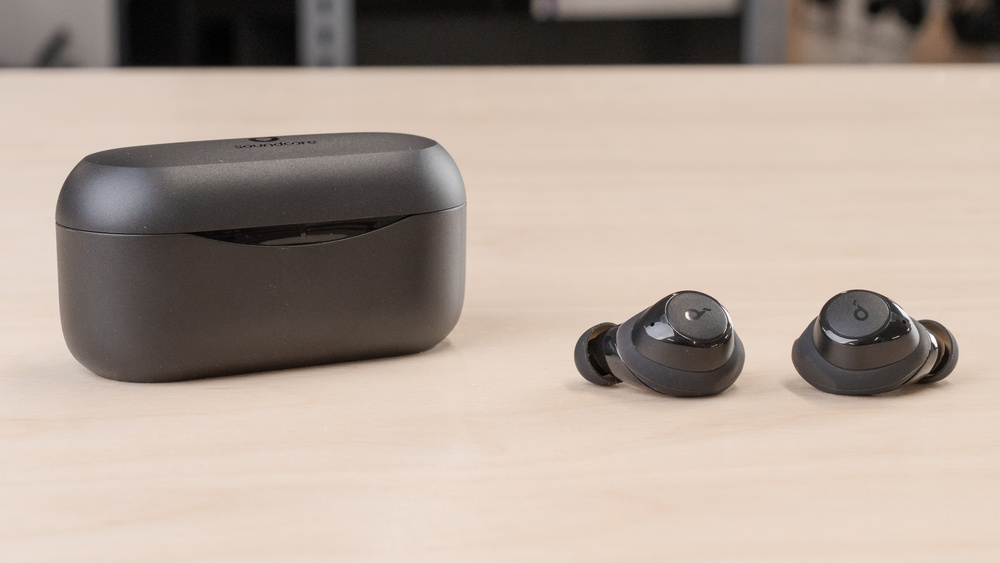 Looking for a pair of earbuds with a superior balanced sound? Life Dot 2 true wireless earbuds have 8mm triple-layer, dynamic drivers, to deliver 40% more bass and 100% more treble for rich, expertly balanced sound.
The charging case has 4× the battery capacity of other cases'—allowing you to extend the earbuds' 8-hour playtime over and over.
The bass earbuds' hollow AirWings have a flexible, soft silicone build that partially deflates to conform to the shape and size of your ears for a secure fit with unmatched comfort.
You can also effortlessly switch between using both earbuds or a single side—perfect for listening to music and making calls.
Plus, Life Dot 2 true wireless earbuds automatically connect to the last paired device when removed from the charging case thanks to their proprietary Push and Go technology.
Keen to get this pair of bass earbuds in Singapore? They are yours for US$49.88.
9. Samsung Galaxy Buds+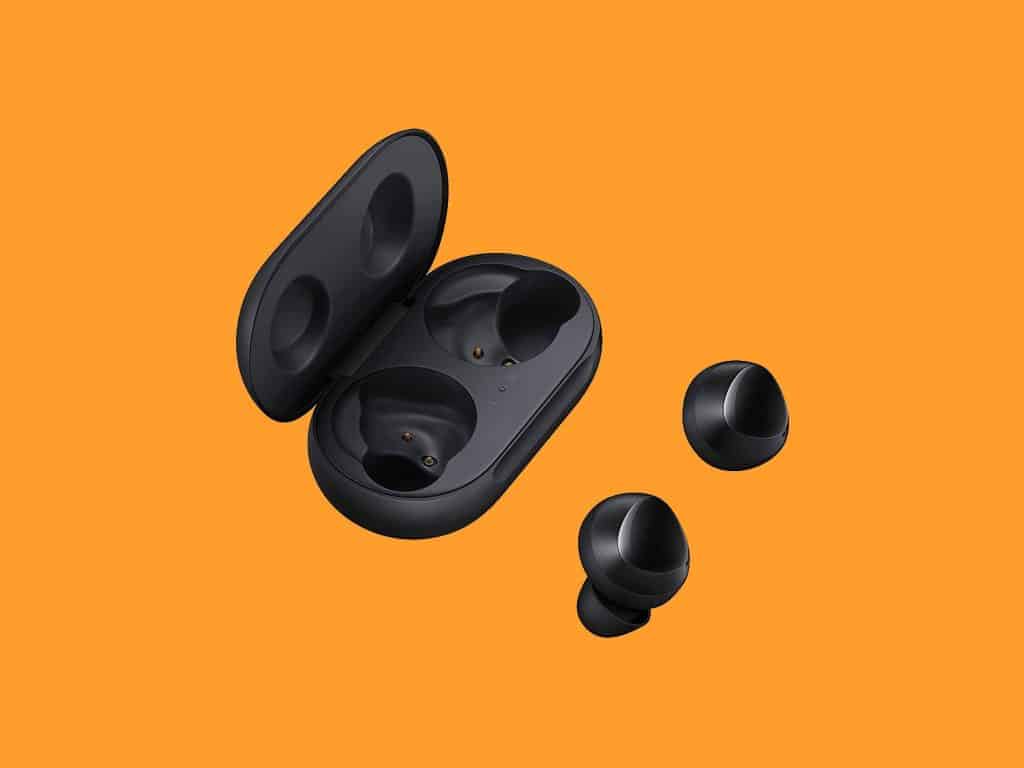 Introducing Samsung's Galaxy Buds+, the company's first-ever wireless earbuds with a 2-way speaker delivering sound by AKG. Enjoy a premium listening experience with crystal clear calls and long-lasting battery power.
Look forward to experiencing rich, natural sound with Galaxy Buds+'s new, 2-way dynamic speaker system and boosted driver. The powerful bass and smooth higher frequencies will have you moving to the beat wherever you go.
Also, enjoy crystal clear calls and unparalleled voice quality. With 2 innovative outer mics, it amplifies your voice so you can be heard clearly.
Galaxy Buds+'s adaptive 3 microphone system makes sure you're being heard over distracting noises. The 2 outer mics work together with the inner mic to block out surrounding sounds while you're on a call.
Immerse yourself fully in your music and videos in the balanced and spacious audio crafted by AKG. The dramatic studio-quality sound is pure and natural, enhancing listening to podcasts, audiobooks and phone calls.
Play music without worrying about battery life. Be connected for 11 hours on a single charge, extending to 22 hours with the Galaxy Buds+ charging case.
Keen to get this pair of bass earbuds in Singapore? They are yours for S$268.00.
10. Creative Outlier Air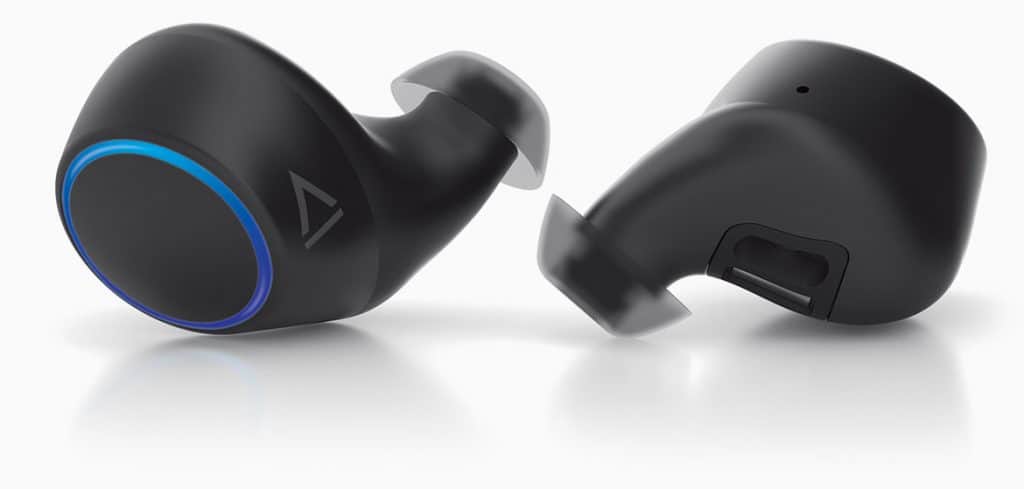 Representing wireless freedom and unmatchable performance, the Outlier Air is Creative's first TWS headphones in the series.
Boasting a playtime of up to 30 hours, a 5.6mm superior graphene driver diaphragm and Bluetooth® 5.0 with aptX and AAC audio, the Outlier Air impresses with detailed and immersive audio reproduction.
It is also certified IPX5 water-resistant with a comfortable fit for all-day wear — perfect for work, gym sessions, or even while travelling!
Out of the box, Outlier Air has a jaw-dropping battery life of up to 10 hours. TWS headphones in the market typically range from 3 to 6 hours of battery life, we took that and doubled it — all while saving you the hassle of having to constantly recharge your headphones.
Constructed in premium aluminium housing, the sleek charging case weighs a mere 54g (1.9 oz) that is small and easy to carry around. Simply pop your earbuds back into the case for storage when you are done with your listening session, and the case automatically charges it back to 100% for your next workout session.
Keen to get this pair of bass earbuds in Singapore? They are yours for S$59.00.
11. EarFun Free Pro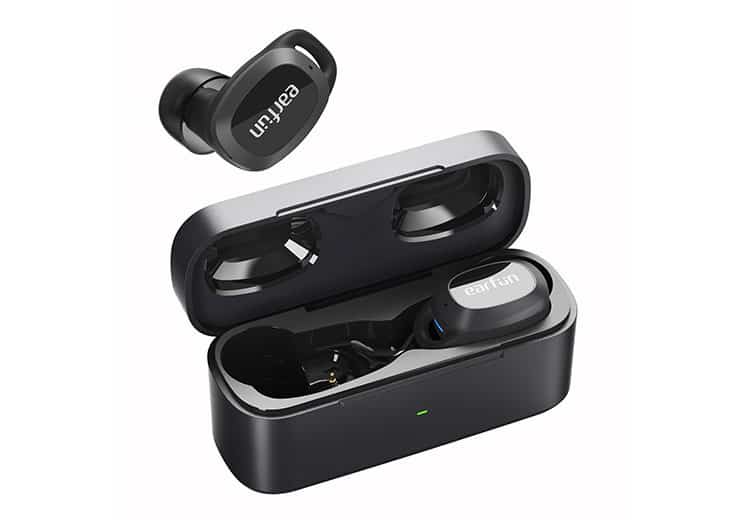 EarFun Free Pro comes with a number of benefits that will make your purchase worthwhile.
Being CNET's Best True Wireless Earbuds of 2021, this bass earbud has a built-in anti-noise microphone that helps to eliminate both inside and outside noise up to 28dB. The Active Noise Cancellation mode gives you a form of silence outside sound.
With the latest Bluetooth 5.2 technology with wide compatibility, you can enjoy faster pairing and more secure and stable connections within 49ft.
Its premium sound quality with dynamic bass gives you an immersive sonic experience when you are listening to your music and watching videos online.
When you are making calls, the Enhanced 4-Microphone Array Environmental Noise Cancellation (ENC) Technology blocks out 80% of background noise and makes your voice crystal clear.
With the wireless charging case that EarFun Free Pro provides, you will be able to enjoy a runtime of up to 32 hours.
Keen to get this pair of bass earbuds in Singapore? You can get this at US$59.00.
12. TaoTronics Soundliberty 97
If you are looking for a pair of wireless bass earbuds with reasonably good sound quality at a low price, the TaoTronics Soundliberty 97 is your ideal choice.
With its compact design, it fits more easily in your ears. Slightly longer ear tips ensure deeper insertion, providing better stability and noise isolation.
With its headphone casing made of plastic, you don't have to worry about your earbuds dropping in the water. It has an IPX8 water resistance rating that will keep your bass earbuds protected.
With impressive 9-hour battery life, you will be able to enjoy your music and watch videos at peace.
Keen to get this pair of bass earbuds in Singapore? You can get this at US$46.99.
Conclusion
Do you have any reviews and comments to share regarding our choices for the best bass earbuds in Singapore?
While SBO is committed to supporting our local businesses, we welcome any feedback and anonymous sharing regarding your experience with the listed bass earbuds in Singapore.
We hope that this guide will be useful in helping you to make an informed decision when it comes to finding the best earbuds in Singapore.
Featured Image by Daniel Romero on Unsplash
Explore More Content