10 Best Headphone Brands in Singapore to Buy Headphones From [2023]
Because the brand of your headphones makes a difference.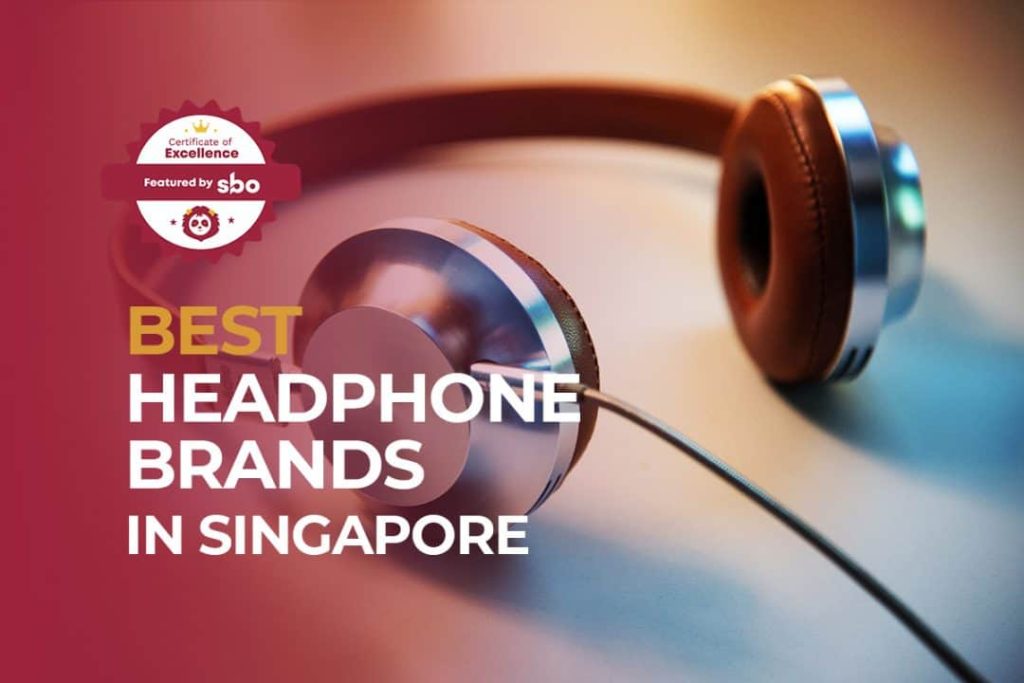 In the ever-growing world of nifty IT devices, a headphone brand is so much more than a name. It is a stamp of quality and a not-so-subtle nod to the features that the brand has invested resources into developing for its headphones.
Some headphone brands, for example, are renowned for their eye-catching headphone designs, while others are more recognised for their audio quality.
How then, does one separate the wheat from the chaff when it comes to picking the best headphone brands in Singapore? Well, you don't have to fret any longer.
In this post, we've gathered all the necessary details to compile a list of the 10 best headphone brands in Singapore for you to purchase your headphones from.
1. JBL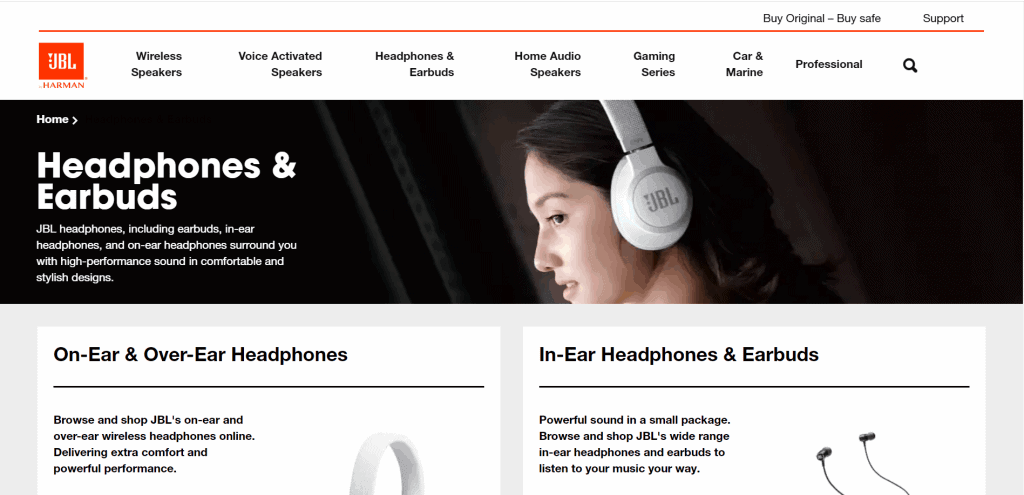 When it comes to headphones, we understand the need for high performance and durability. With innovative designs, the latest technology, state of the art functionality and competitive prices, JBL's range of headphones is the ideal choice.'
The headphone brand in Singapore carries a few categories of headphones: Wireless Headphones, Kids Headphones, Sport Headphones, Noise Cancelling Headphones, True Wireless Headphones and Smart Headphones.
Our recommendation: give their Smart Headphones, which are equipped with Google Assistant, a try. Whilst many Bluetooth headphones can call up voice controls on a smartphone, headphones with full Google Assistant integration run the software natively which allows users to take full control of their personal listening experience without having to reach for their phone.
That means faster access to information and increased functionality.
2. Creative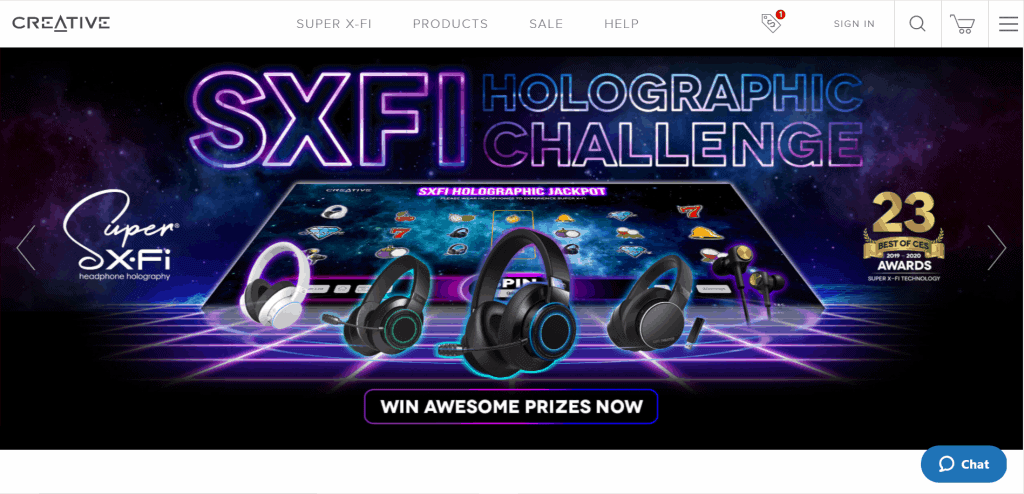 Creative is the worldwide leader in digital entertainment products. Founded in Singapore in 1981, Creative started with the vision that multimedia would revolutionise the way people interact with their PCs.
Today, Creative is spearheading new product categories with its groundbreaking Sound BlasterAxx audio enhancement devices and solutions, highly-acclaimed Creative D5xm Signature Series of modular Bluetooth wireless speakers, Aurvana premium headsets, Sound Blaster wireless gaming headsets, and cross-platform Sound Blaster Recon3D for Xbox 360, Playstation 3, PC or Mac. These make it one of the best headphone brands in Singapore.
Our recommendation is to go with their flagship Creative SXFI Air, a pair of Bluetooth® and USB Headphones with Built-In Super X-Fi Technology for Personalized Audio Holography. It comes at an affordable price tag of S$119.00.
3. Jabra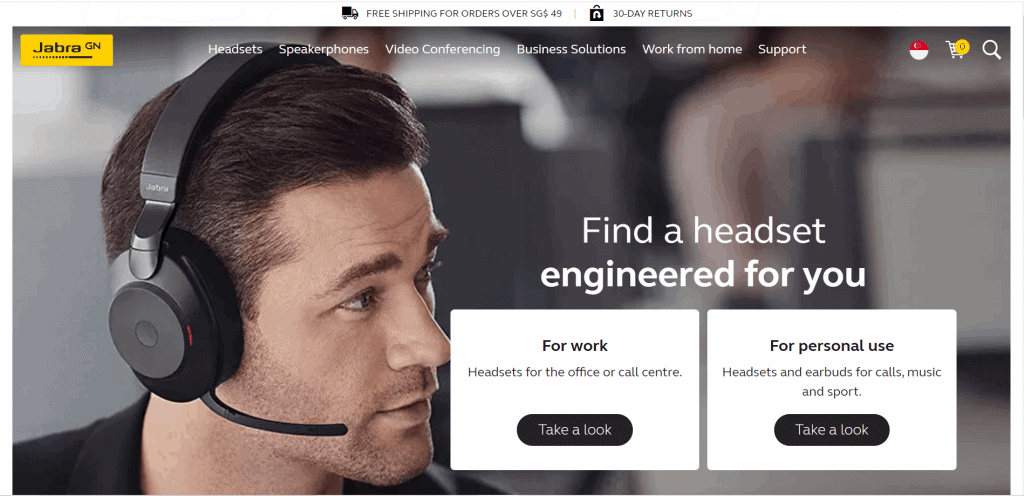 Meet Jabra — a global brand with a serious passion for sound. Thanks to their expertise in consumer, professional and medical audio technology, the company's passion is backed up by unrivalled knowledge of the human ear.
The headphone brand in Singapore carries a few types of headsets: office headsets, wireless stereo headsets, call centre headsets and sports headsets.
Operating a call centre in Singapore? The Jabra BIZ 1500 is an entry-level, low-cost professional corded headset built for cost-conscious contact centres. With noise-cancellation technology, background noise is reduced, providing a more professional customer experience on every call. It costs just S$89 for a pair.
4. Sony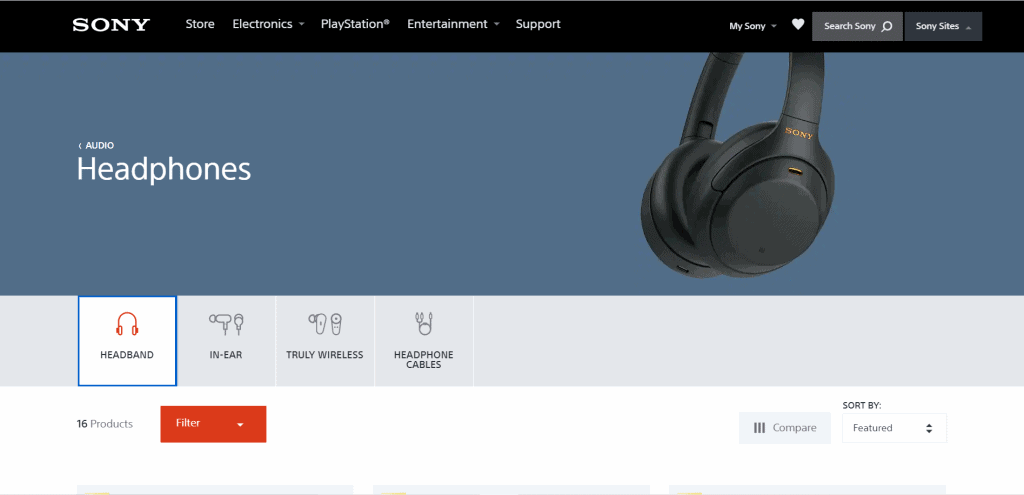 Sony's headphones are known for their high-resolution audio, noise-cancelling technology, and extra bass for deep, punchy sound. You can also look forward to enjoying high-quality wireless audio with their Bluetooth technology.
Sony's headphones generally have long battery life, with their premium headphones possessing up to 30 hours of battery life and quick charge. The headphone brand in Singapore also has a Connect app for you to optimise sound settings.
Our recommendation is to go for Sony's Z1R Premium Headphones, which cost S$2,599 if you can afford the hefty price tag. The MDR-Z1R headphones have been engineered to deliver a wider frequency range, reproducing super low and super high frequencies of up to 120kHz. The wider dynamic range richly reproduces every minuscule sound. The result is an immersive, captivating listening experience.
5. Beats By Dre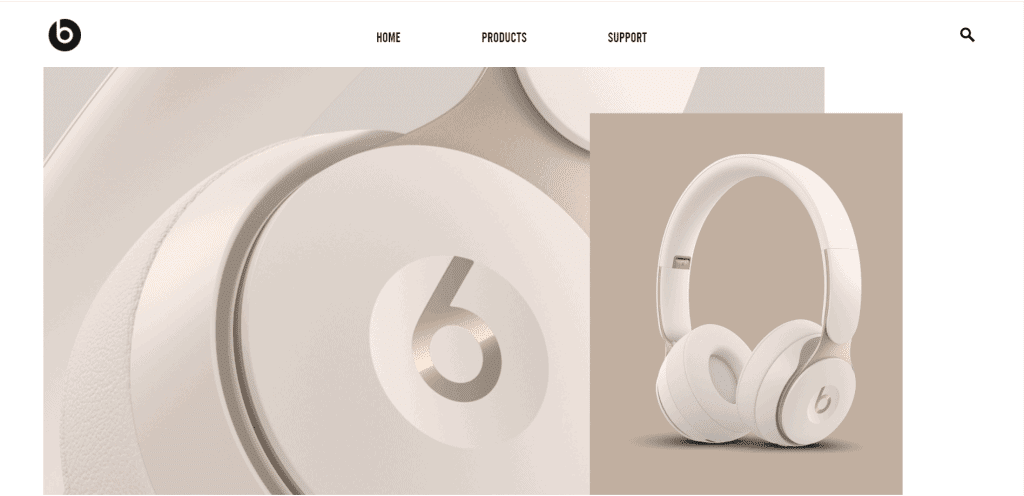 Beats by Dr. Dre (Beats) is a leading audio brand founded in 2006 by Dr. Dre and Jimmy Iovine. Through its family of premium consumer headphones, earphones and speakers, Beats has introduced an entirely new generation to the possibilities of premium sound entertainment.
The headphone brand in Singapore's continued success helps bring the energy, emotion and excitement of playback in the recording studio back to the listening experience for music lovers worldwide. Beats was acquired by Apple in July 2014.
A fan of noise-cancelling headphones? The Beats Solo Pro Noise Cancelling Headphones, which is priced at S$429.00, might just be for you. It allows you to switch seamlessly between Noise Cancelling with real-time audio calibration, or Transparency Mode to stay aware of your surroundings.
6. Poly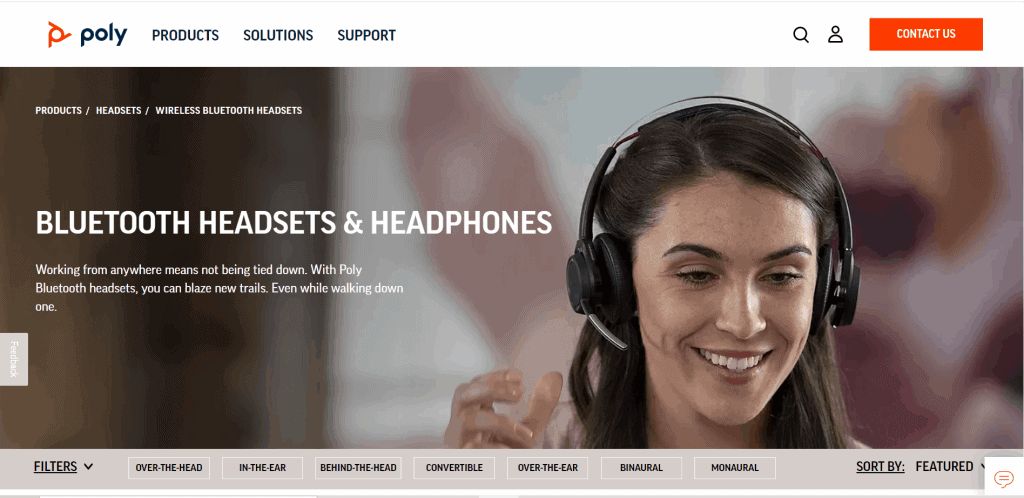 Poly headsets are beautifully designed tech that let you hear and be heard with incredible clarity while tuning out distractions. The headphone brand in Singapore is known for its professional headsets. Frost and Sullivan recognized Poly as the 2020 Global Professional Headset Technology Innovation Leader.
Poly, previously known as Plantronics, carries four types of headphones: Bluetooth Headsets, DECT Wireless Headsets, USB Headsets, and Call Centre Headsets.
Our recommendation is to go with their Savi 8200 Office Headset, which is designed for busy office professionals in mind. Today's enterprise and contact centre professionals work on a range of devices, from PC and Macs to mobile phones and desk phones.
Savi 8200 Office Series headset bases have 3-way connectivity – computer, desk phone and mobile phone – for convenient conferencing on up to two devices at once. For those wanting computer connectivity only, the Savi 8200 UC Series is the ideal choice.
7. Razer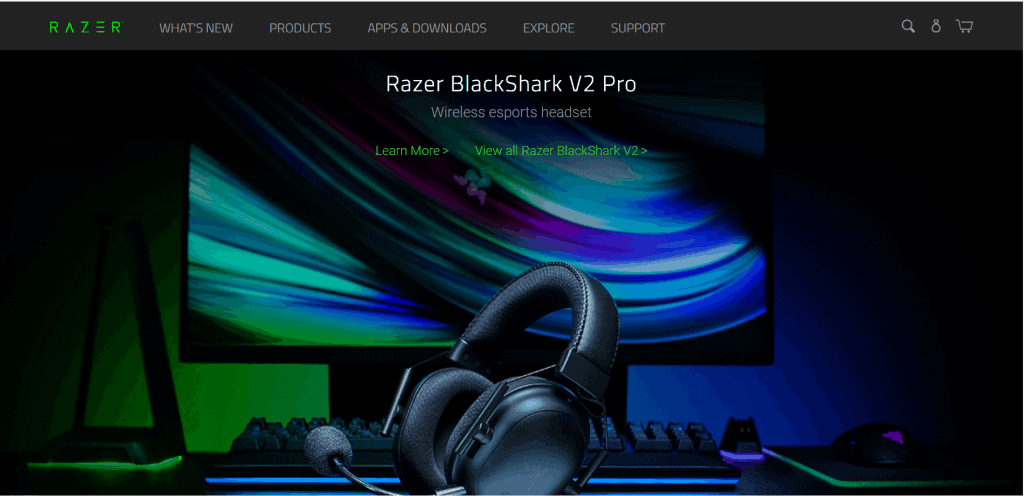 Throughout gaming history, visual and audio technologies have evolved to deeply engage our senses of sight and hearing, creating lifelike experiences in games. But what if we could engage more of our senses to enhance the parallel between gaming and real life? Razer, a Singapore gaming company, has the answer.
Razer's HyperSense technology now lets you feel the action in games as we enter a new frontier in gaming immersion. Razer HyperSense is a wireless PC gaming headset equipped with intelligent haptic technology developed by Lofelt™ that converts sound signals into dynamic touch-sensory feedback in real-time.
What separates good sound from phenomenal audio is the ability to transport you right into action. Whether it's knowing the precise location of enemy gunfire or embracing the moment as you stand in the centre of an arena, Razer's THX Spatial Audio delivers performance greater than 7.1 surround sound.
Want to enjoy the best of both worlds? Our recommendation: go for the Razer Nari Ultimate, which is priced at S$329.90. The gaming headset comes with both Razer HyperSense and THX Spatial Audio.
8. Audio-Technica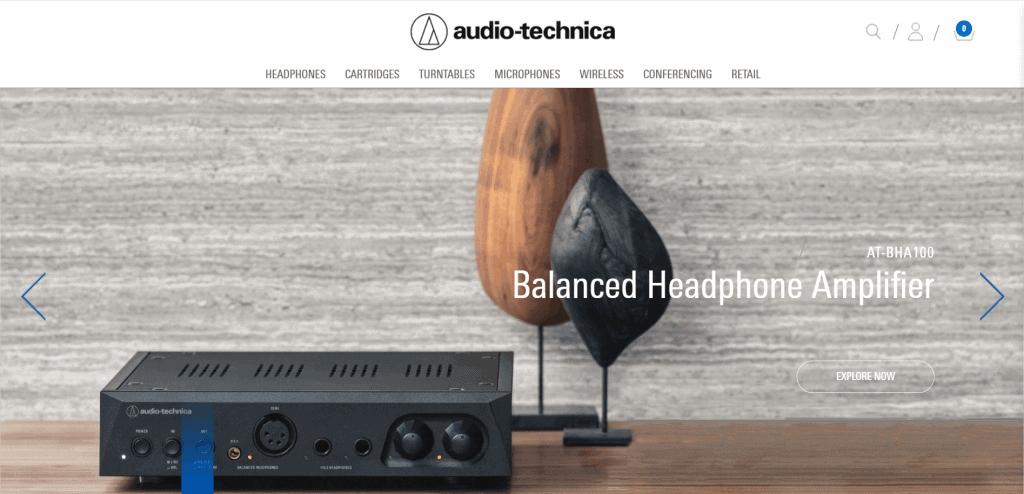 In 1962, curator Hideo Matsushita founded Audio-Technica with the vision of producing high-quality audio for everyone. Building on their passion for listening, the headphone brand in Singapore has grown to design critically acclaimed headphones, turntables and microphones, remaining a family business and retaining the belief that high-quality audio should be accessible to all.
The headphone brand in Singapore carries a few categories of headphones: Wireless Headphones, Noise-Cancelling Headphones, Professional Studios Headphones, and Audiophile Headphones.
Our recommendation: give the ATH-AWKT a try if you're an audiophile (that means someone who loves music!). The audiophile closed-back dynamic wooden headphones are skillfully engineered and meticulously crafted to deliver the absolute best audio performance. The pair of headphones begin from S$2,598.00.
9. Skullcandy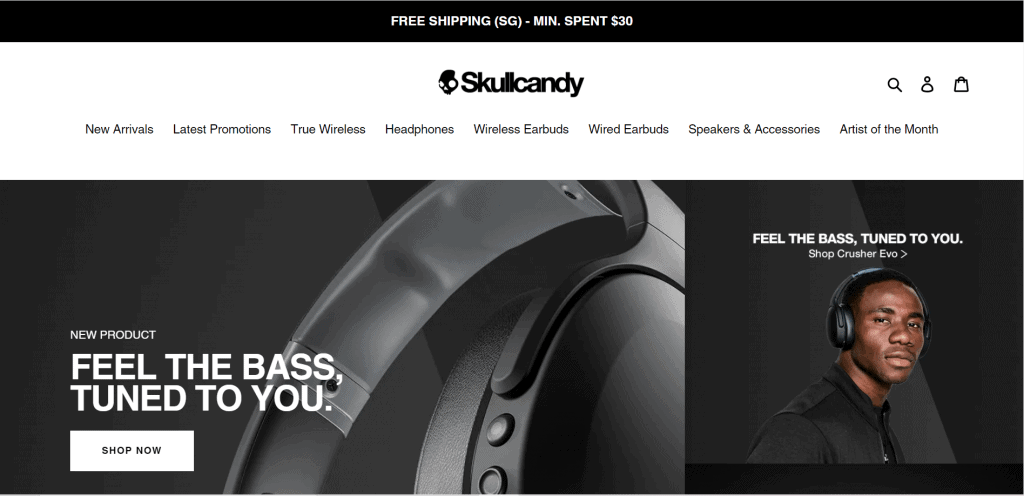 Skullcandy's headphones are known for their excellent ergonomics and their bold, trendy look. For example, their headphones are lightweight and comfortable and come with a collapsible and flat-folding design.
Some of their headphones are equipped with plush on-ear cushions to provide your ears with an extra layer of support. The headphone brand in Singapore is also known for its fast-charging technology and its provision of a 1-year local warranty for all its headphones. Easy and accessible controls are also bundled in.
Our recommendation is to go for their Crusher Wireless Immersive Bass Headphones, which cost S$94.79 (Excluding Shipping). Skullcandy's patented Crusher technology features powerful bass drivers in each ear cup. These custom drivers deliver vibrations in response to low-end frequencies from your audio. This creates an immersive experience that lets you not only hear your content but actually feels it.
10. 1MORE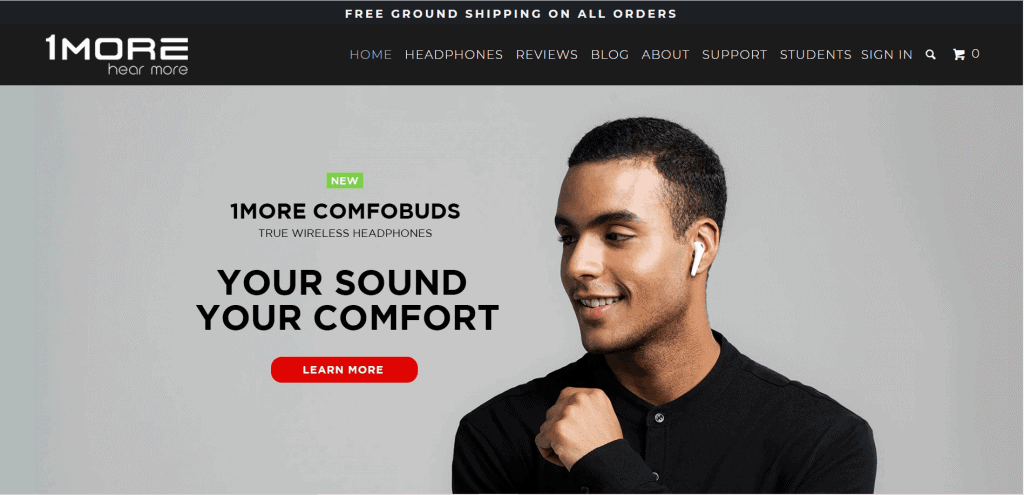 1MORE was born with a profound mission: Music lovers, young or old, frugal or affluent, deserve to hear music as it was meant to be heard, as the artist intended it to be heard. Music lovers deserve to HEAR MORE.
1MORE offers MORE by transcending industry standards through revolutionary innovation, design and quality. Through scrupulous engineering, streamlined manufacturing, and authentic marketing, they provide a level of affordable luxury that no other brand can.
The headphone brand in Singapore is known for its affordable gaming headphones. Its Spearhead VRX Gaming Headphones, for instance, only cost US$199.00. The headphones boast the brand's Waves NX Head Tracking Technology, which delivers a hyper-realistic 3D audio experience.
Nx automatically tracks your natural movements immersing you into a virtual reality audio environment indistinguishable from being in the game or movie theatre.
Conclusion
Do you have any reviews and comments to share regarding our choices for the best headphone brand in Singapore?
While SBO is committed to supporting our local businesses, we welcome any feedback and anonymous sharing regarding your experience with the listed headphone brands in Singapore.
We hope that this guide will be useful in helping you to make an informed decision when it comes to finding the best headphone brand in Singapore.
Featured Image by Lee Campbell on Unsplash
Explore More Content