10 Best Smart Watch in Singapore for Multiple Functions [2022]
With a dearth of smart watches on the market, which is really the best smart watch in Singapore? Find out more here.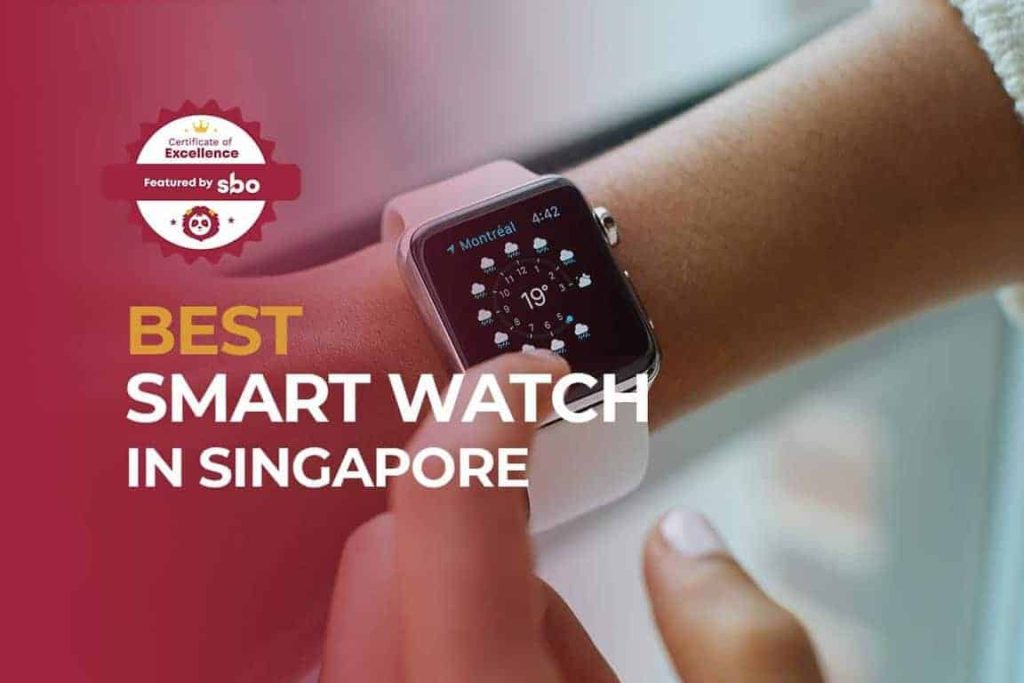 With a dearth of smart watches on the market, which is really the best smart watch in Singapore? Before jumping into making your smart watch purchase, have a thought on what would you be mostly using it for?
Based on your desired functionality, it may be best to do your own due diligence first instead of just going for the most popular and trendy smart watch out there. Here are our top 10 best smart watches picks!
1. Apple Watch Series 6
What We Like About the Apple Watch Series 6
Talking about the best smart watch in Singapore, one certainly cannot miss out on the Apple Watch. What I like about the watch is its activity challenges – where my June challenge was to clock 20,000 kcals in the month of June, it sounded pretty daunting at the start but it motivated and challenged me to push my limits.
The Always-On Retina Display is now 2.5 times brighter outdoors, so even when exercising in bright sun, you can easily see how long more you have left to finish that set. Not much has to be said about the Apple Watch, one of the hottest amongst Apple users out there, aesthetics check and functionality check!
2. Samsung Gear S3 Frontier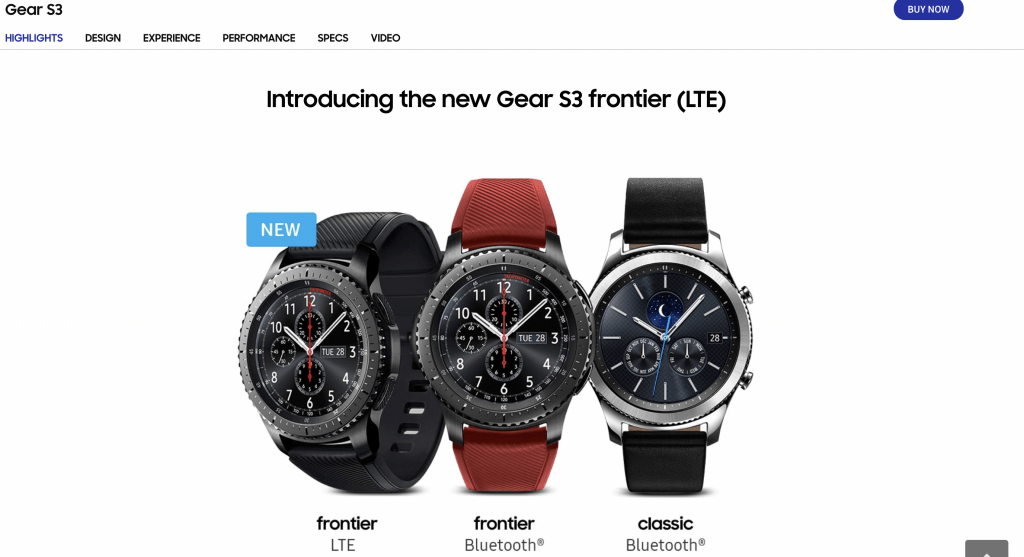 What we like about the Samsung Gear S3 Frontier
If you are using an Android device and even better a Samsung phone, this smartwatch has got to be one of the best smart watch options in the market.
We give additional points to its sleek and classy design, allowing one to don it at work and also during workouts, while still maintaining that professional image.
However, if you have more petite wrists, this watch may not be the best option as it is rather heavy and big. The Gear S3 Frontier's face is protected by Gorilla Glass, and it's MIL-SPEC-810G rated to withstand drops of about 5 feet.
3. Samsung Galaxy Watch Active 2 Gen
What We Like About the Samsung Galaxy Watch Active 2 Gen
Another all-time favourite Samsung pick is the Samsung Galaxy Watch Active 2 Gen which we like for its sleek and lightweight design.
This range also boasts a built-in Blood Pressure and ECG monitor. Plus the watch also gives a friendly reminder for you to wash your hands, something that we all the more need as we weather through this pandemic.
4. Fitbit Versa 3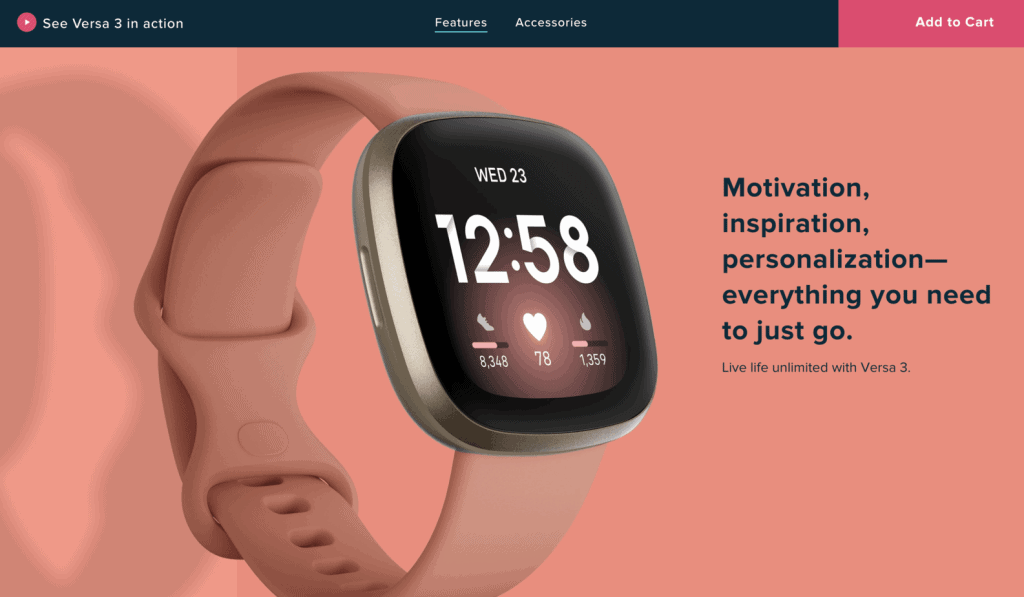 What We Like About the Fitbit Versa 3
With an integrated GPS and improved product specs, you can expect an improved battery life, an improved screen display which makes it a strong competitor against the Apple Watch.
In terms of usability of the watch, reviews have it that instead of a physical button, there's now an indent on the left side of the watch to replace the button which at times is hard to navigate.
5. Fitbit Luxe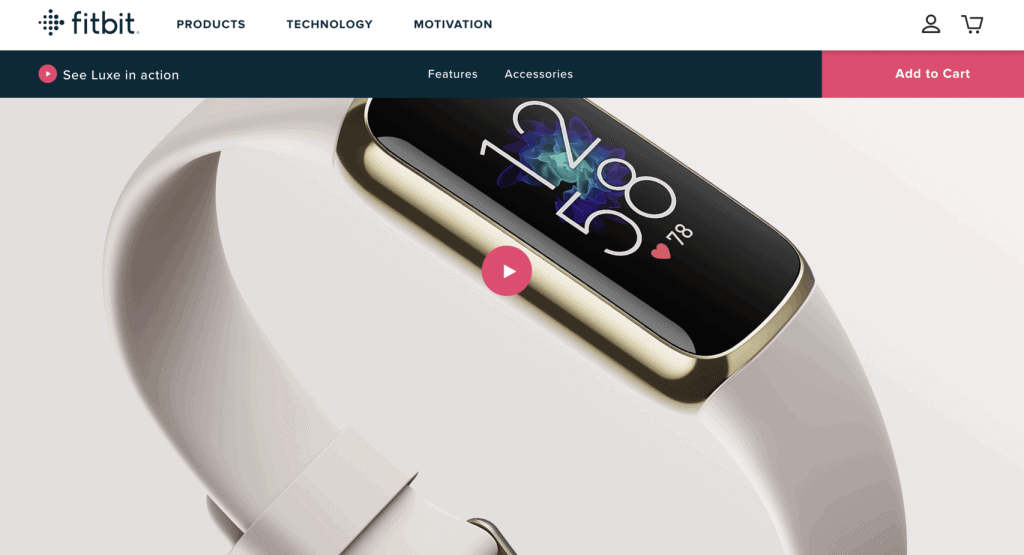 What We Like About the Fitbit Luxe
Aesthetics checked – Luxe has a chic design that complements any outfit. The slim profile, stainless steel case and comfortable band make it a wardrobe essential. On the health and fitness, sleep and wellness aspects, we think the functionalities are pretty much the same across the board.
However, the Fitbit Luxe has a "Little Luxuries" category, consisting of Google fast pair, do not disturb and notifications features. Though the features do not particularly scream unique to us, the Fitbit brand is definitely a reputable one, if you decide to go with a crowd favourite!
6. Garmin Forerunner 645 Music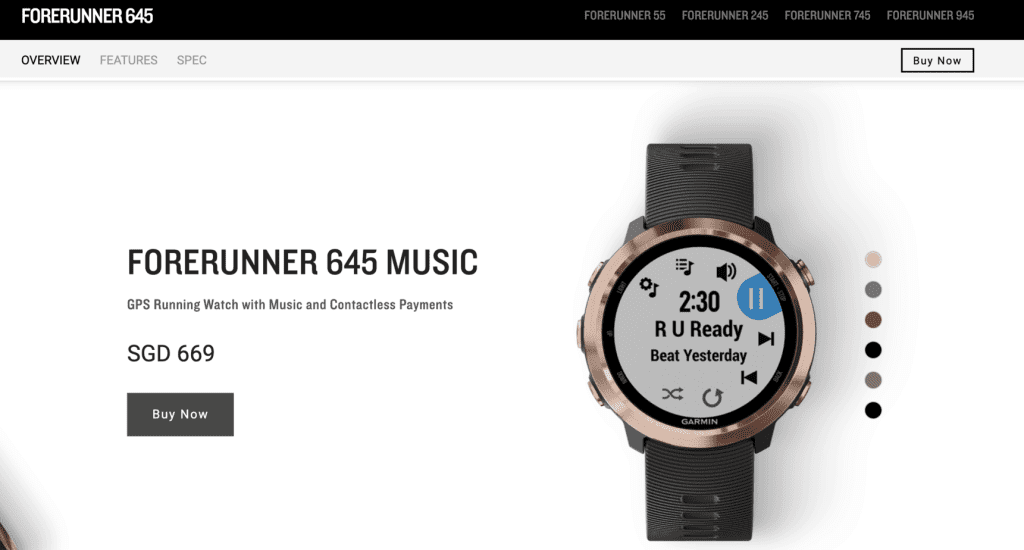 What We Like About the Garmin Forerunner 645 Music
We like its Garmin Coach Training plans, which allows you to adjust your workout plans based on your goals. With a great emphasis on training, Garmin also has running accessories to enhance your performance, such as Heart Rate Monitors which can be easily connected to your Garmin Forerunner Device.
7. Oppo Watch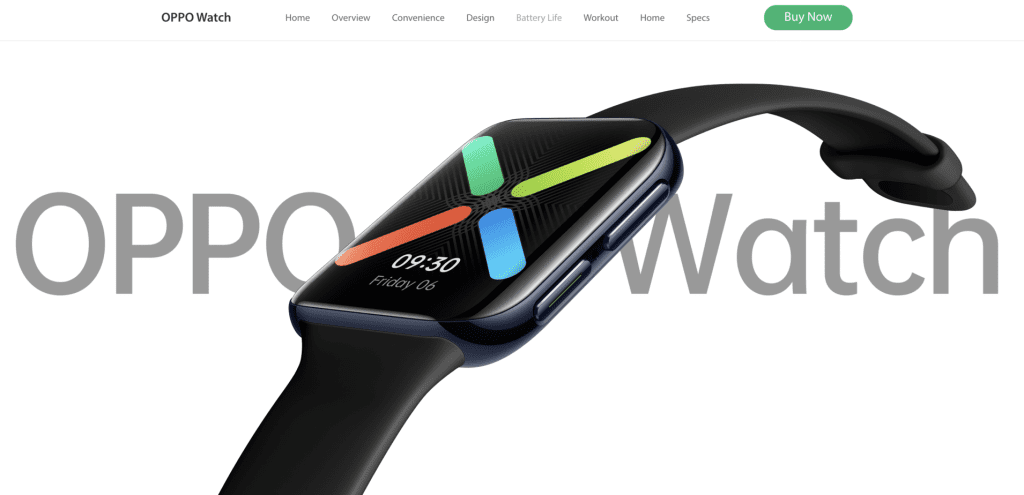 What We Like About the Oppo Watch
The Oppo watch made it into our best smart watches pick due to its sleek design and curved watch surfaces which undeniably resembles that of the Apple Watch. Like many other smart watches which allows for the customization of watch faces to suit your outfit and mood, you could also do so on the Oppo Watch.
OPPO Watch uses two endurance modes–powered by Qualcomm® Snapdragon Wear™ 3100 and Ambiq Micro's Apollo3 Wireless SoC which allows you to maximize battery life. Reviews also have it that the friendly and classic user interface are what attracts them to landing their hands on the Oppo Watch.
8. Huawei Band 6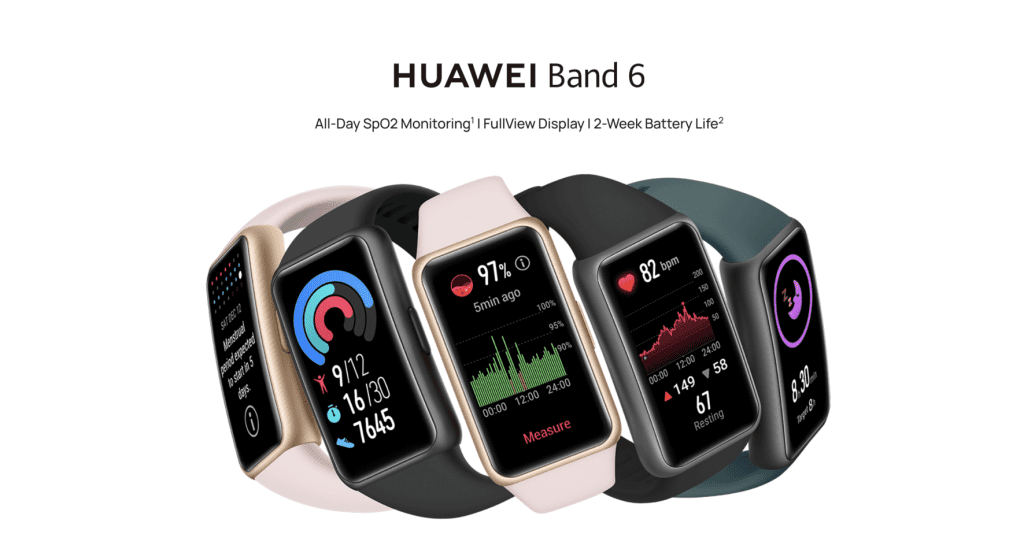 What We Like About the Huawei Band 6
The vibrant and interactive screen display was what caught our eyes, also available in 3 pretty shades, we give aesthetics a check. We also like the Huawei Band 6 for its multiple watch faces, allowing you to change it based on your mood!
However, feedback has it that the Huawei health application requires the enablement of many permissions in order to use the watch features. If you're uncomfortable with the sharing of your personal data, this might not be your go-to choice.
9. Fossil Gen 5 LTE Smartwatch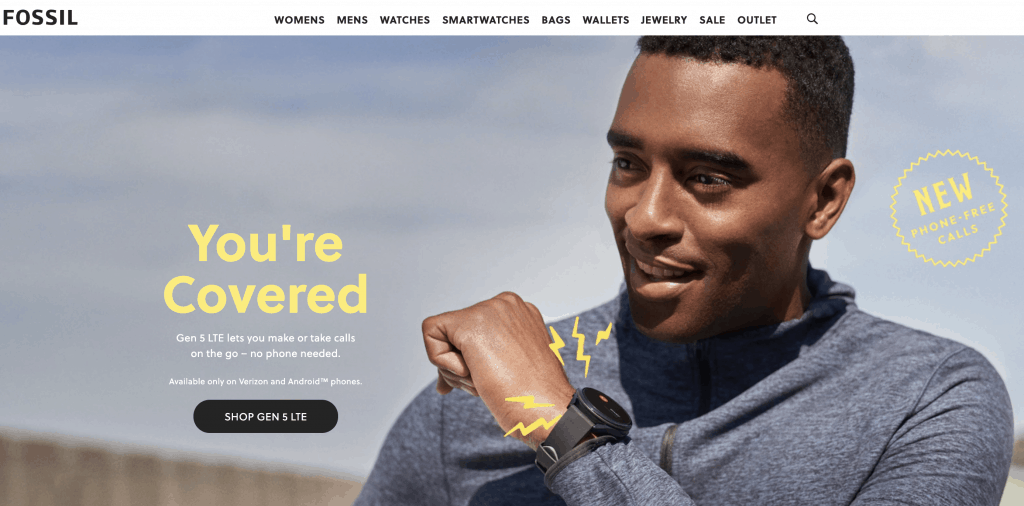 What We Like About the Fossil Gen 5 LTE Smartwatch
Samsung Gen 5 Smartwatches does more for you – This smart watch range caters to a variety of uses, from unlocking your car remotely to controlling your smart home devices, this watch certainly packs a punch! We also like its multiple smart battery modes – based on your usage needs. If you activate the daily mode which turns on most features, you'll have to charge it every day and its time-only mode turns your smartwatch into a simple clock that lasts over a week.
Plus the team at Fossil believes in returning to society, 1% of your online purchase at will go to Fossil Foundation, an organization that empowers underserved youth around the world.
10. Polar Ignite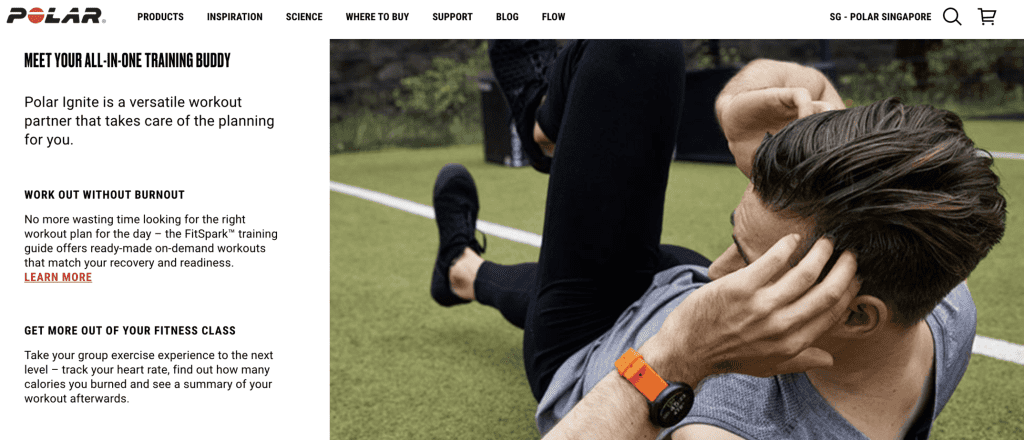 What We Like About the Polar Ignite
Polar Ignite – your versatile workout partner. Polar Ignite is specially made for supporting your workouts, with an integrated GPS that tracks your speed, distance and route. With it being waterproof, it can not only support your outdoor activities like running and cycling but also clocking in the distance you swam.
We also like their FitSpark Training Guide which offers pre-planned workouts – if you are feeling a cardio session or looking at a recovery workout, stretch and lower intensity plans are also available at the click of a button. Your Polar Ignite watch then comes in handy here by calling out your next move – 10 more seconds on the burpee tuck jumps!
Conclusion
Do you have any reviews and comments to share regarding our choices for the best smart watches in Singapore?
While SBO is committed to supporting our local businesses, we welcome any feedback and anonymous sharing regarding your experience with the above-listed best smart watch picks in Singapore.
We hope that this guide will be useful in helping you to make a better decision when it comes to finding the best smart watches in Singapore.
Featured Image by Luke Chesser on Unsplash
Explore More Content
Are you featured in this?
Display this exclusive SBO badge proudly on your website and get more sales!