10 Best Camera Shops in Singapore to Help You Capture Memories [2023]
Elevate your photography game with the 10 best camera shops in Singapore.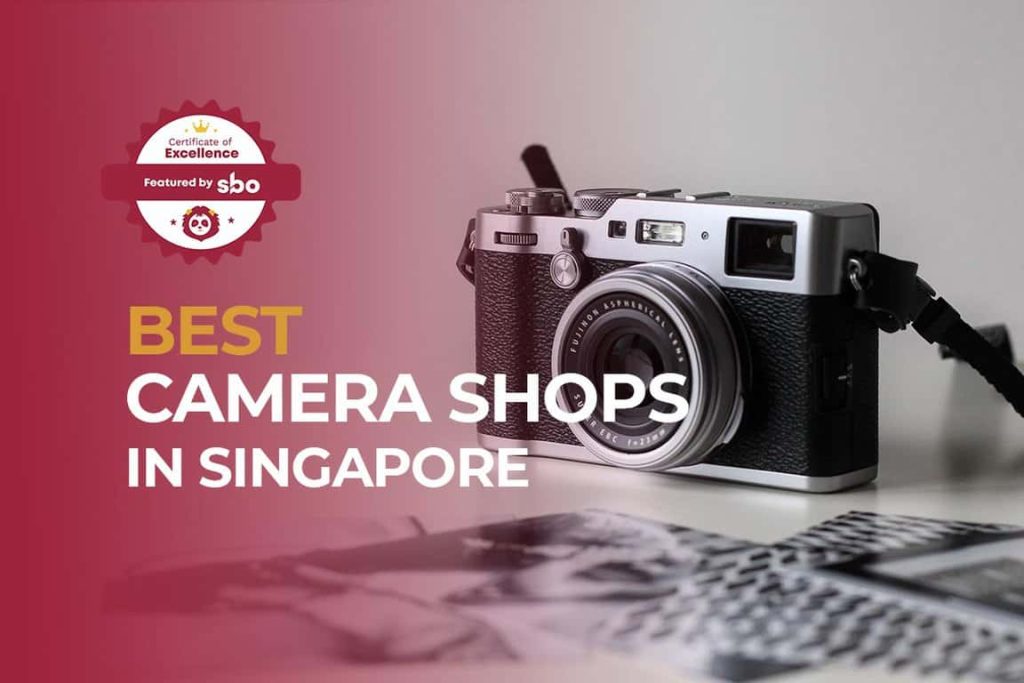 We are the sum of our memories – which is why having access to the tools and services that best help us capture those memories is essential.
Regardless of whether you're looking for equipment as a recreational photographer or trying to complete a professional project, we've got you covered with the 10 best camera shops in Singapore.
1. SLR Revolution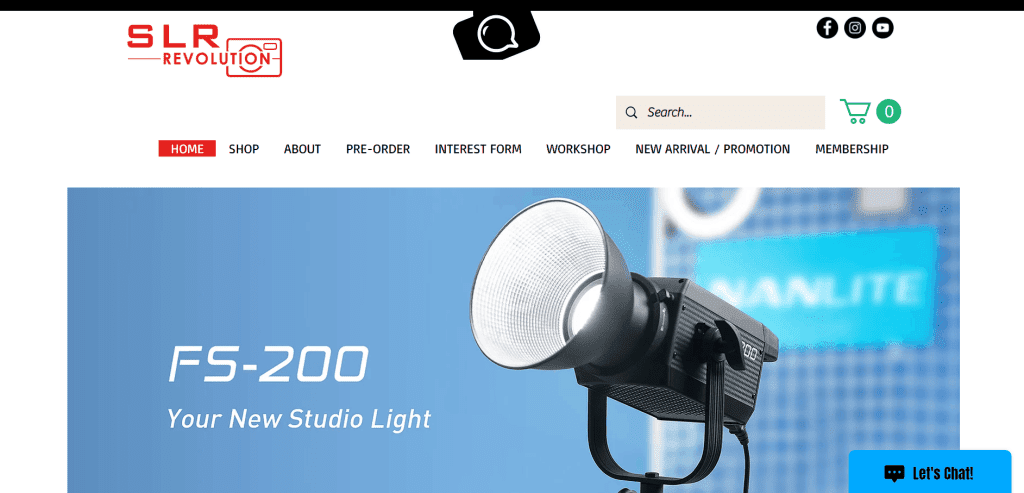 SLR Revolution's excellent customer service, alongside great deals that are sure to draw you back when you next require equipment definitely makes it one of the best camera shops in Singapore.
Their photography workshops also ensure that no matter what stage of your photography journey you're at, you'll be able to get peak quality results.
2. Alan Photo Pte Ltd (Funan Mall)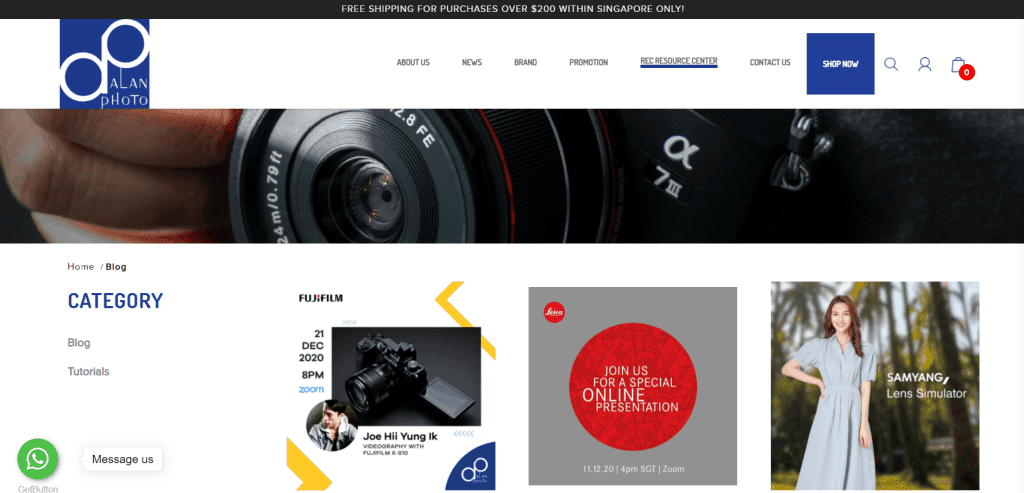 Alan photo isn't just a place to get a quick fix for your camera. With their educational workshops, you get to learn new skills to further enhance your photography experience.
What's more, they are committed to helping other businesses with their wide range of services that include setting up full studios for your corporate project.
3. Orient Photo Pte Ltd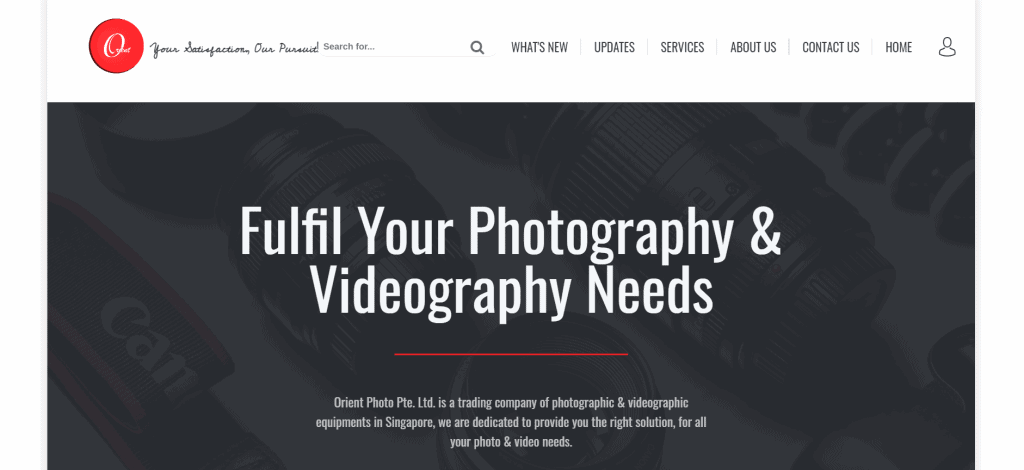 Orient Photo understands that not everyone comes in knowing exactly what they're looking for or what services they require.
Their free consultation services mean that you can get a better grasp of this with no strings attached, thus making your trip to this camera shop far more worthwhile and productive.
4. P&G Photographic Centre

While many camera shops depend on you to make new purchases, P&G Photographic Centre ensures that you don't have to make unnecessary buys with their repair and modification services that could give your salvageable equipment a new lease of life.
They're also happy to compensate you and take pre-loved equipment off your hands.
5. 7daydeal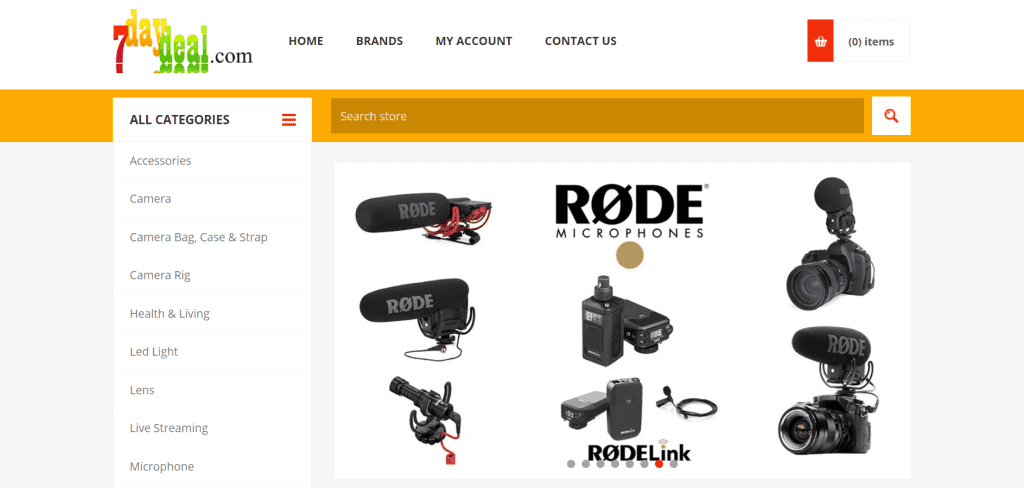 7daydeal is more than a camera shop. With a wide range of products that also fulfil your smartphone (and even health!) needs, you're very likely to find what you're looking for here.
Alongside friendly staff who assist you earnestly without forcing you into making a purchase, this shop promises a good experience.
6. Leica Store ION Orchard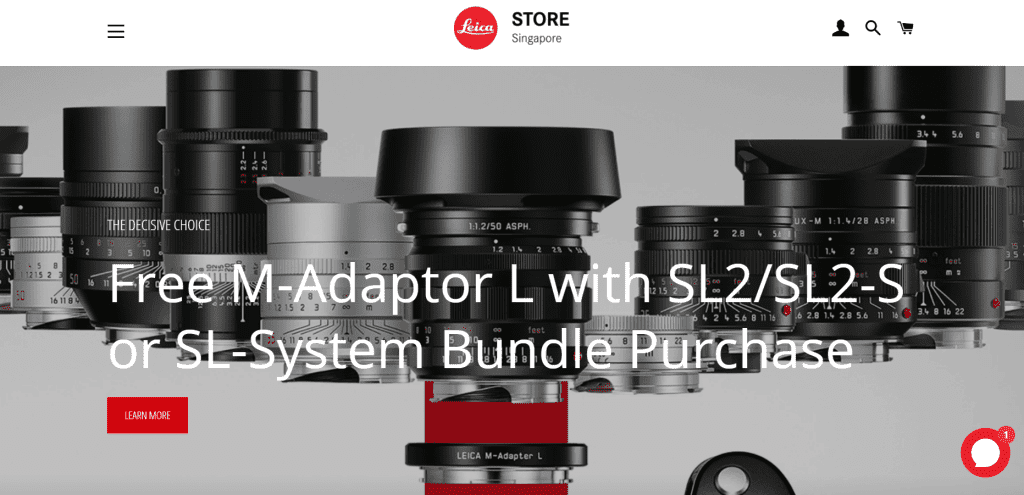 As a branch to one of the most known camera brands in the world, the Leica store at Orchard provides anyone with the ability to experience capturing photos with the brand's equipment through their complimentary test drive.
Their photography workshops also mean that you can get access to guidance that will help you make the most of your purchase.
7. Riceball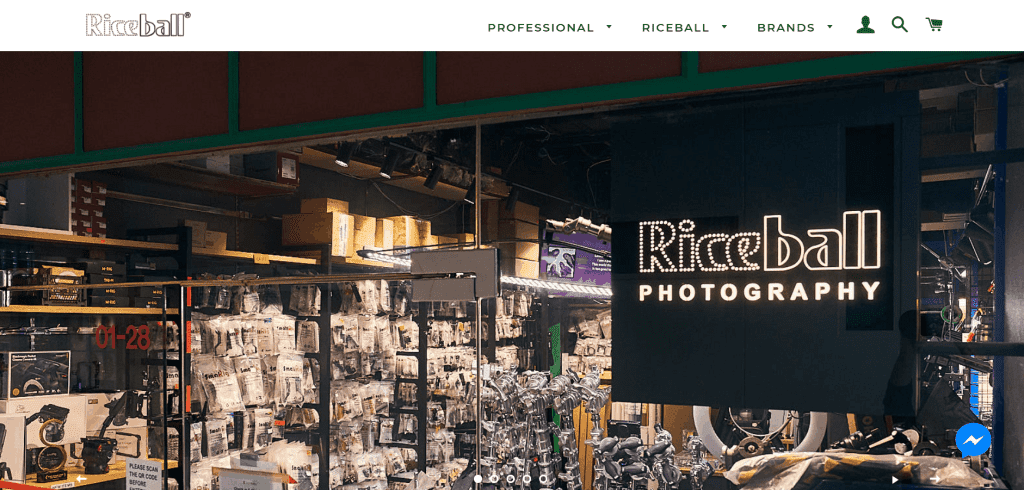 Riceball is a truly all-in-one store. Offering product usage tutorials that don't leave you fumbling cluelessly with your device as well as film development services have numerous photography needs met right here.
Trading in second-hand equipment as well, reduce your carbon footprint here and engage in a more sustainable version of photography.
8. Bally Photo Electronics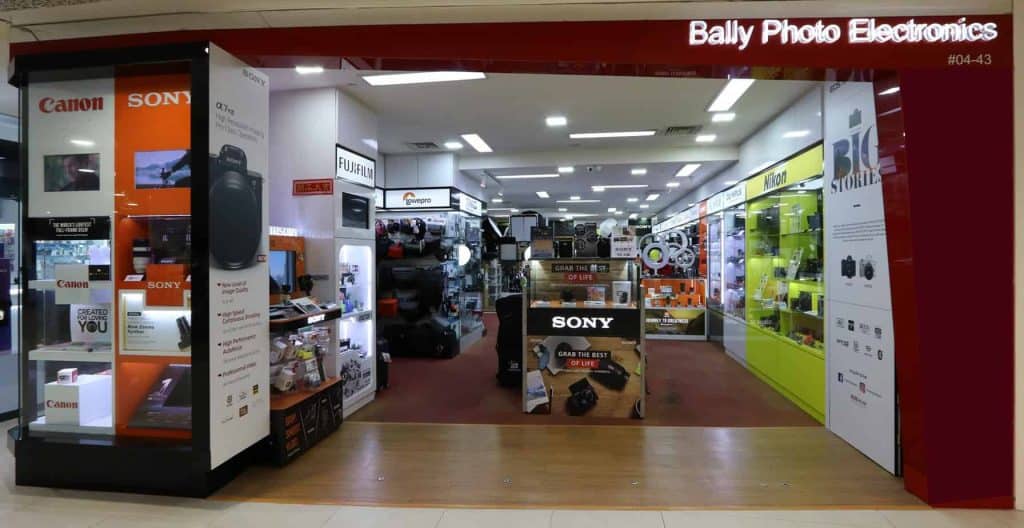 At Bally Photo Electronics, the staff go above and beyond expectation, providing customers with all the information they need while also being very helpful with any issues they may be facing with regards to matters like warranties.
With their products going at very reasonable prices, this camera shop is a must-visit.
9. Ben Photo Trading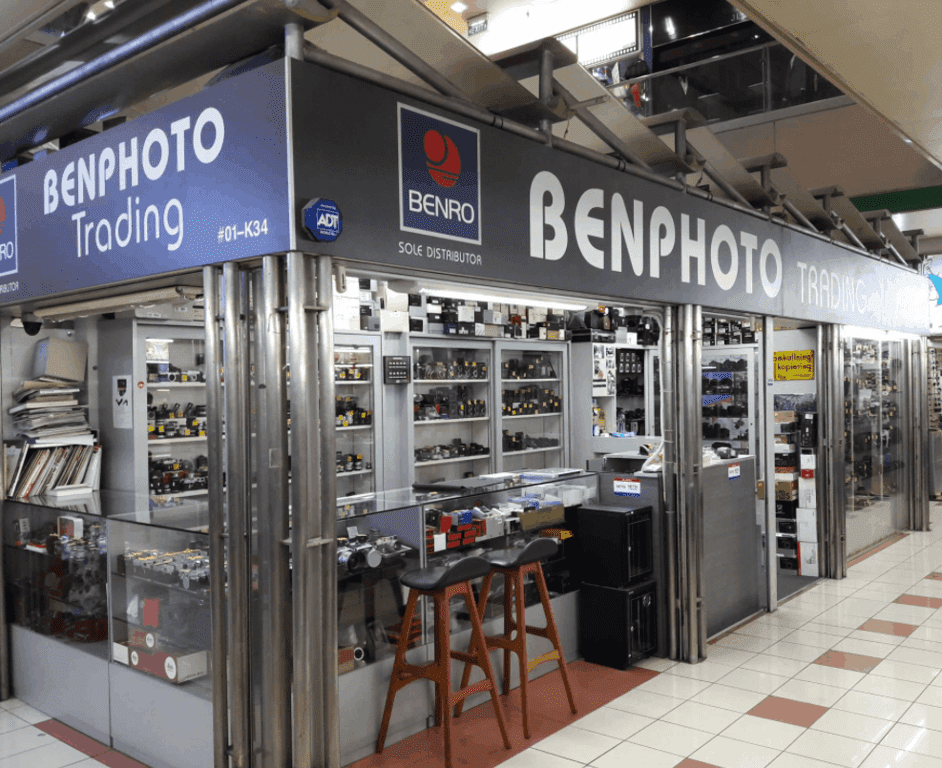 Ben Photo Trading has a particularly great reputation for integrity, which is essential if you are interested in purchasing second-hand cameras.
Beyond this, their wide range of both new and pre-loved products means that they will likely have something for you no matter what kind of photographer you are.
10. Treasurelux Traders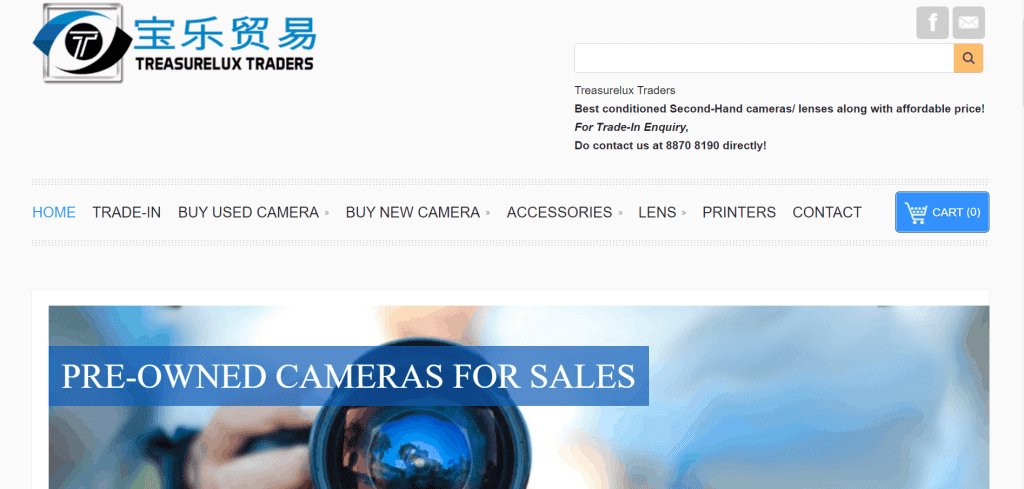 Treasurelux Traders ensures that you will always get a good deal, be it as a buyer or seller of equipment. With their competitive prices and provision of freebies for the purchase of new goods, as well as their fair rates for the trading in of old equipment, you're definitely going to walk away satisfied.
Conclusion
Do you have any reviews and comments to share regarding our choices for the best camera shops in Singapore?
While SBO is committed to supporting our local businesses, we welcome any feedback and anonymous sharing regarding your experience with the listed camera shops in Singapore.
We hope that this guide will be useful in helping you to make an informed decision when it comes to finding the best camera shops in Singapore.
Featured Image by NordWood Themes on Unsplash
Explore More Content