10 Best SIM Only Plans in Singapore With The Best Deals [2023]
Check out our favourite SIM Only plans in Singapore!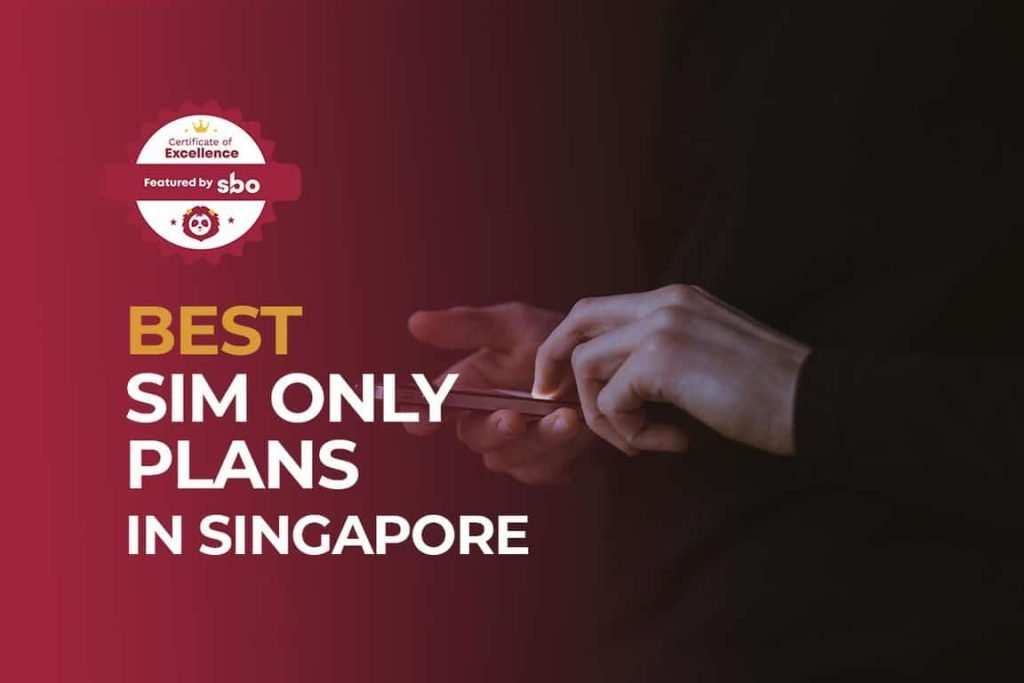 With a myriad of telcos to choose from these days, we see many new digital entrants offering attractive SIM Only Plans in Singapore which keeps the big players in Singapore (Singtel, Starhub, M1) on their toes!
It is easy to get overwhelmed by the deals these telcos are offering but we feel it ultimately boils down to which SIM Only plan best meets your mobile needs, so check out our favourite SIM Only plans in Singapore below!
1. Circles Life Keep Rolling Plan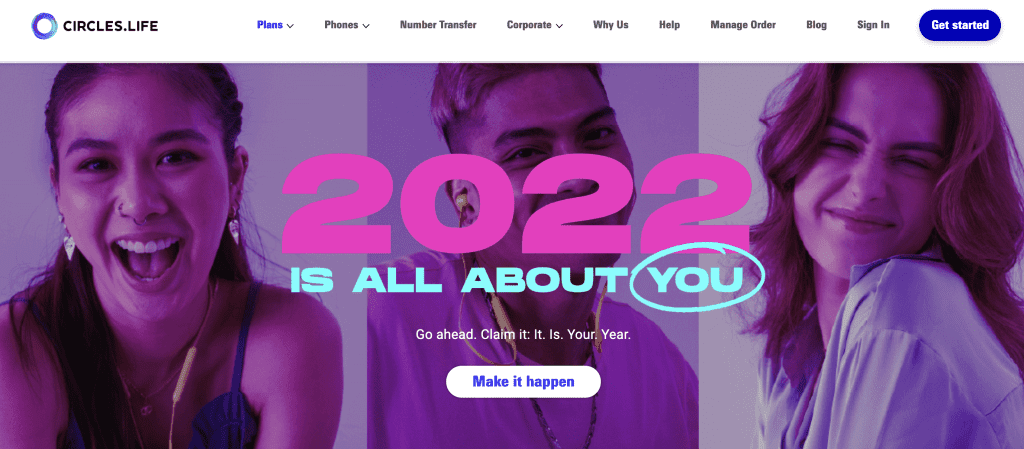 Circles Life brings with them one of the best unlimited data plan in Singapore is an incredible with up to 300GB 4G rollover at just $38 per month. They also offer different SIM only plans – with multi SIM plans, data only plan for your tablets and instant e-SIM plans for virtual activation all to cater to customers with different needs.
Circles Life also makes the sign up process a fuss free one where one can quickly sign up online and have their SIM cards delivered to them from the comfort of their homes!
2. TPG Mobile

With 3 SIM only plans to choose from with attractive GBs of data, we think this plan would be most suited for those with high data usage.
With a whopping 130GB of available data, this has got to be one of the most attractive data offer out there! They also have a SIM only plan for seniors which starts at S$5 a month with 20GB worth of data!
3. Gomo

GOMO is a Singtel backed mobile plan provider where GOMO subscribers enjoy the same mobile surfing speeds and network coverage as Singtel Mobile customers.
We give GOMO additional points for their convenience where one can self-collect their GOMO SIM card via POPStations island-wide!
4. Starhub 4G SIM Only Plan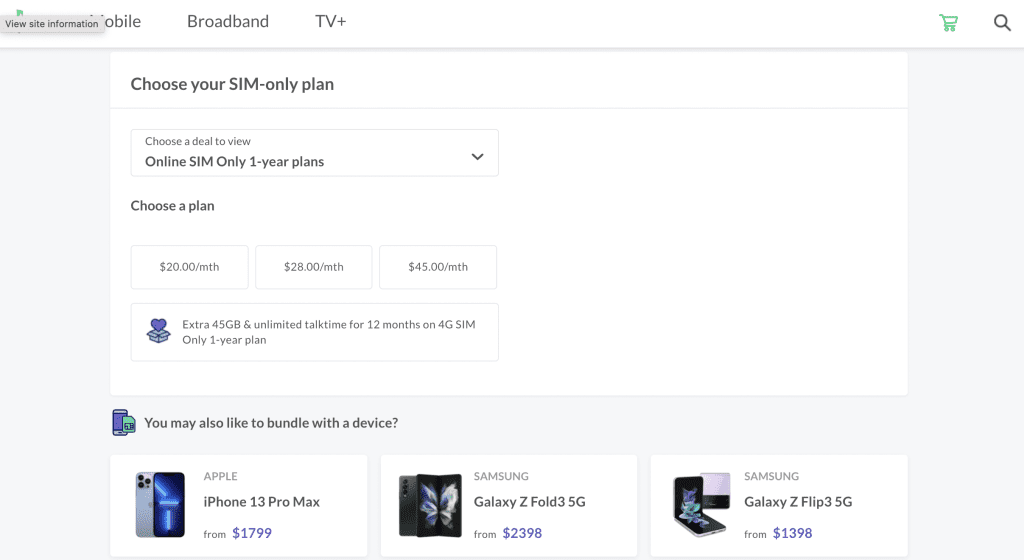 Starhub is offering SIM Only plans at S$20 a month that also gives you an additional 30GB & unlimited talk time for 12 months.
They are also offering a bonus 20GB data for 3 months when you sign up any SIM Only plans online!
n our opinion, we think this plan offering is pretty basic and if you're looking for a no-frills contract, this might be an option you want to consider.
5. Singtel SIM Only Plus 45

Singtel brings with them both 4G and 5G plans where the SIM Only Plus 45 gives one free access to 5G. With these SIM Only Plus plans, get to enjoy an extra 10GB extra and also a S$100 voucher upon sign up.
Though it may be pricier, we find the deal components pretty value for money and also with customisable add-on options.
6. MyRepublic Core Plan

MyRepublic has been voted Singapore's #1 Mobile Virtual Network Operator (MVNO) by readers of HardwareZone and HWM for 2 years running. MyRepublic offers 4 different plans for customers to choose from, with all plans coming with free caller ID & incoming calls and unlimited data thereafter.
They also make it simple to make the switch if you're currently with another mobile plan provider where one can easily port over their number through a MyRepublic SIM code.
7. M1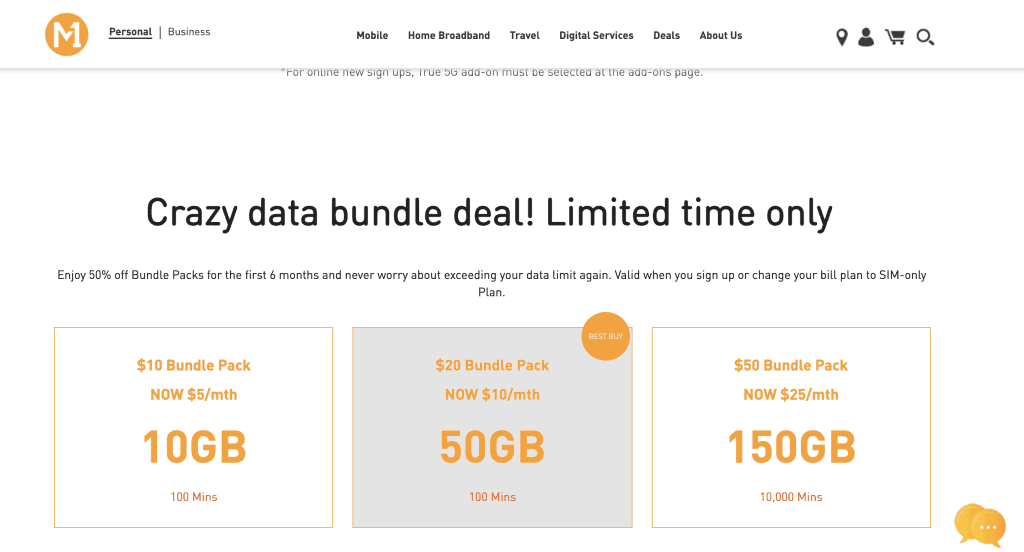 M1 is running several bundle packages to take away your data limit troubles when you sign up or change your bill plan to SIM-only Plan.
For no contract, try their 50GB for $17.95/mth SIM-only plan for first time users by simply entering the promo code SIMULDATA at checkout!
8. Gorilla Mobile Switch 25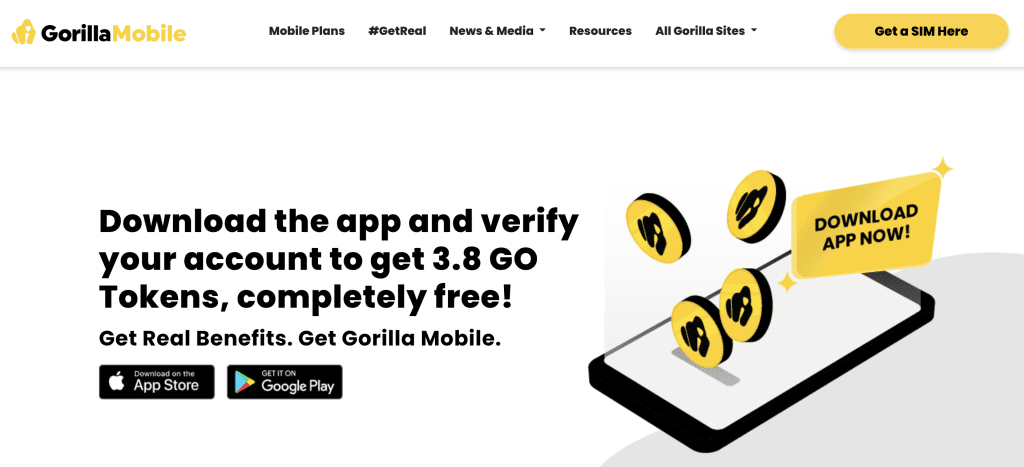 Gorilla Mobile brings with it a unique Switchback feature that allows you to fully utilise your unused mobile data to switch for various eVouchers, offset your future bills, redeem for other mobile services or simply share it with your co-workers and friends. They also have a sign up bonus which gives you S$25 eVouchers of your choice for merchants such as Shell, Cold Storage, Grab and Shopee!
It is also super easy to sign up securely by downloading the GorillaGO app and sign in with Singpass which takes 3 minutes at most, indeed one of our favourite SIM only plans Singapore!
9. VIVIFI Binge Plan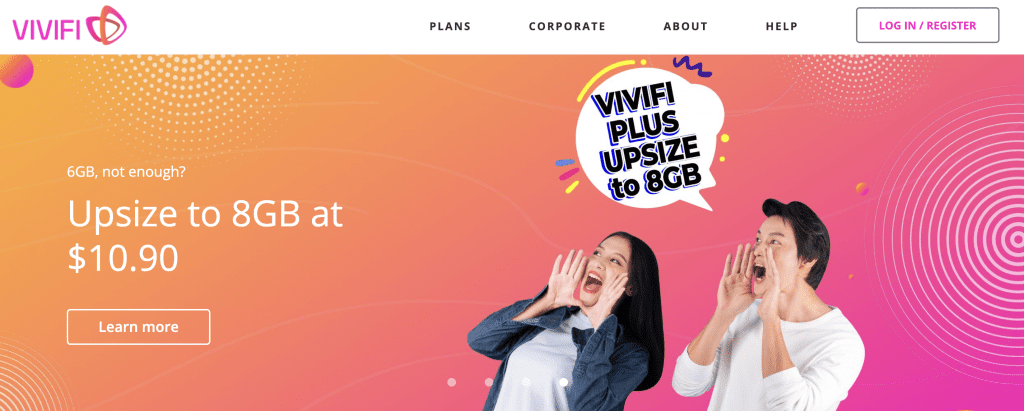 VIVIFI has a range of plans for different needs – family plans for sharing, binge plans for those that need more data and the lite plans for those that are simply opting for the most basic option. We like them for their VIVIFI boosters to customise your usage the way you want it and family sharing plan options.
Relative to other mobile providers, VIVIFI's plans are more generous on the data usage and lesser on the calls/SMS so for those that do not call or SMS often, VIVIFI's plans would be attractive.
10. redONE Amazing 18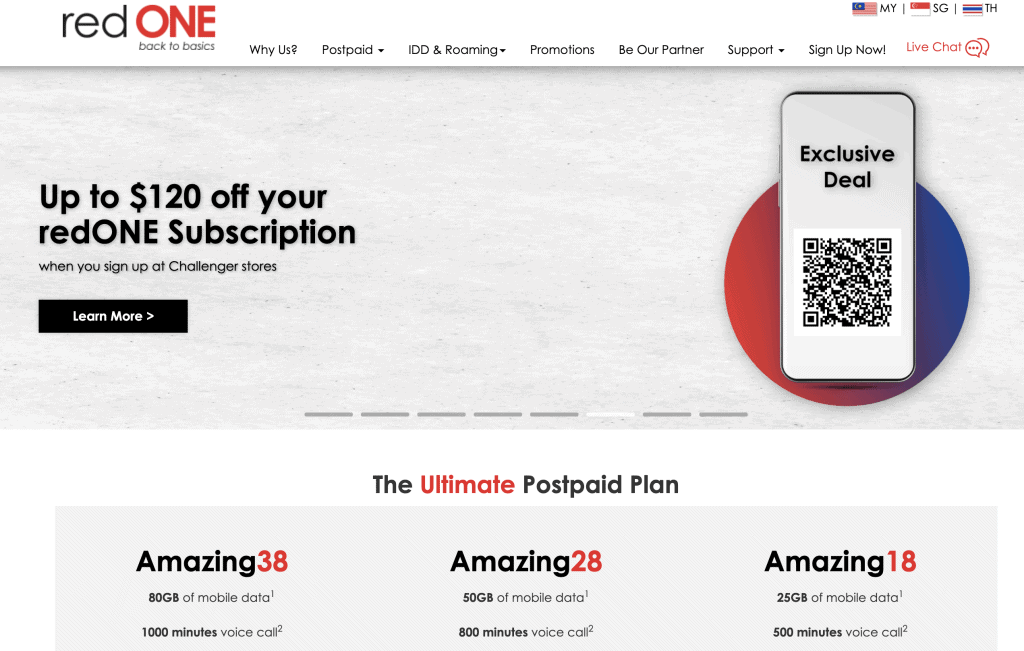 redONE has 4 different plans for you to choose from based on your mobile usage levels with the cheapest plan from S$8 per month! We like them for the ease of signing up for a plan – with partners all over the island where you can conveniently head down to to purchase a plan!
Conclusion
Do you have any reviews and comments to share regarding our choices for the best SIM only plans Singapore to best cater to your mobile needs?
While SBO is committed to supporting our local businesses, we welcome any feedback and anonymous sharing regarding your experience with the above-listed best SIM only plans Singapore.
We hope that this guide will be useful in helping you to make a better decision when it comes to finding the best SIM only plans Singapore.
Featured Image by Gilles Lambert on Unsplash
Explore More Content