11 Best Disposal Services in Singapore to Clear Your Junk [2023]
Introducing your best helpers to help you remove all the junk you've decluttered.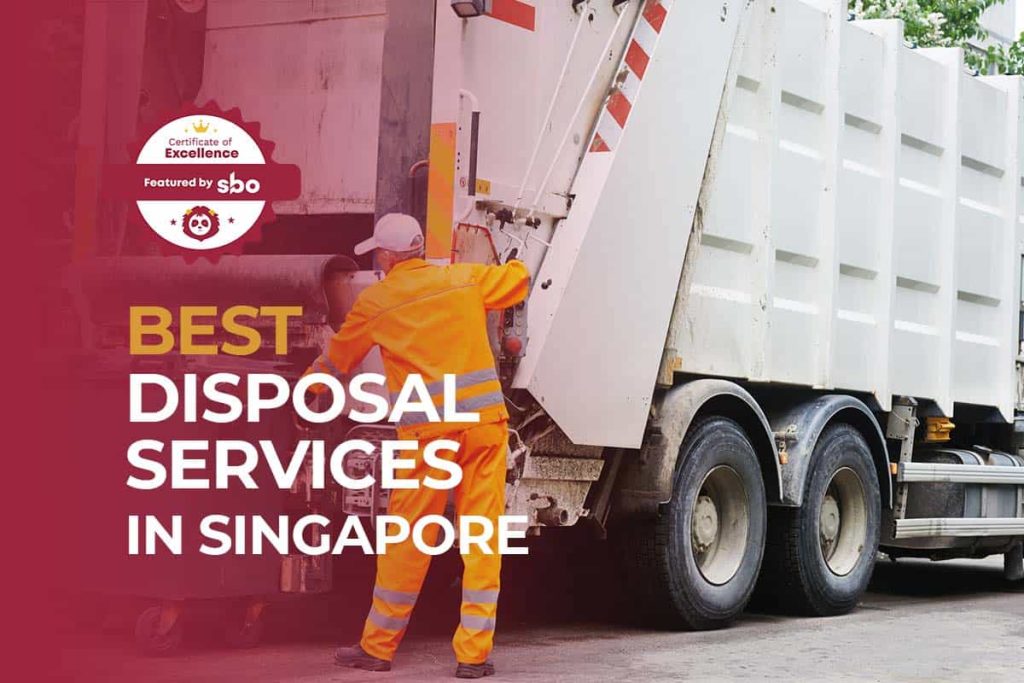 Inspired by Marie Kondo to declutter your home? Just do it then. With the current tighter measures and the WFH in place right now, when's the best time other than now to start reorganising your place?
If you have big bulky old furniture or lots of garbage to throw away, it would be really convenient to leave them at your lift lobby and cause a fire hazard for you and your neighbours. If you can't tell, I was definitely joking. Please, let's all be socially responsible citizens and spare a thought for our neighbours if not for yourself by dumping all your unwanted items responsibly.
To help you make your decluttering process a fuss-free one, below are the listed 11 Best Disposal Services in Singapore to lend you a helping hand in removing unwanted items from your homes without violating NEA regulations!
1. Vimbox Movers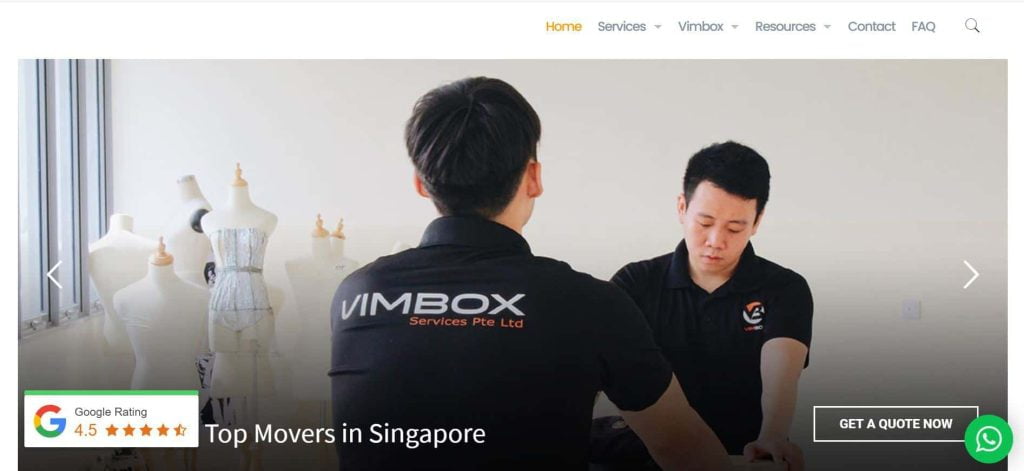 Started by founder and co-founder Wayne Lee and Hakim Zaini in 2012, Vimbox Movers was founded to provide quality moving and storage services for home and offices in Singapore.
Fast forward to 2021, they have served over thousands of clients, and have now expanded their range of services while still upholding the foundation of the company with honesty and reliability.
2. DA Engineering Pte Ltd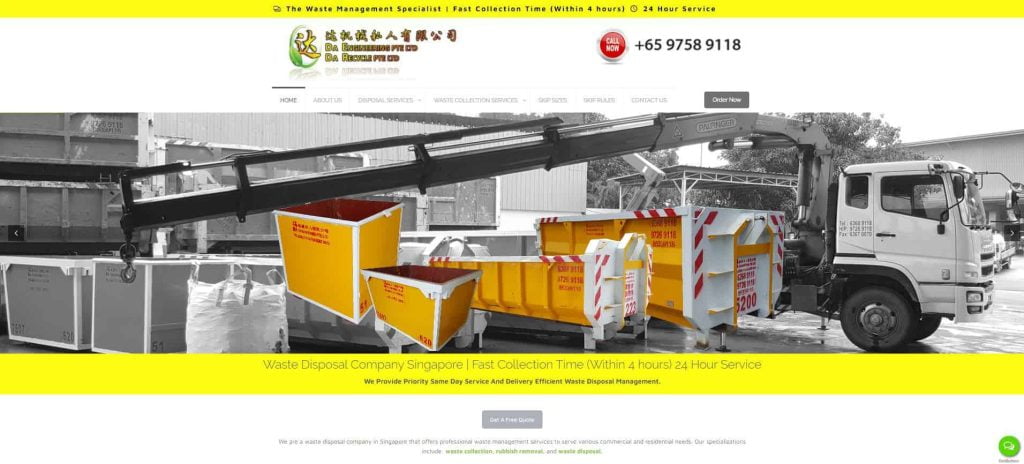 With a mission to promote a healthier and greener environment in Singapore, DA Engineering Pte Ltd is dedicated to facilitating waste and garbage disposal and recycling some of these materials.
If you have your own self-disposal plans with the intention to transport your personal junk to their plant directly, the company also has a forklift or excavator to assist you to make your disposal process a more convenient one.
3. Tidy Disposal Service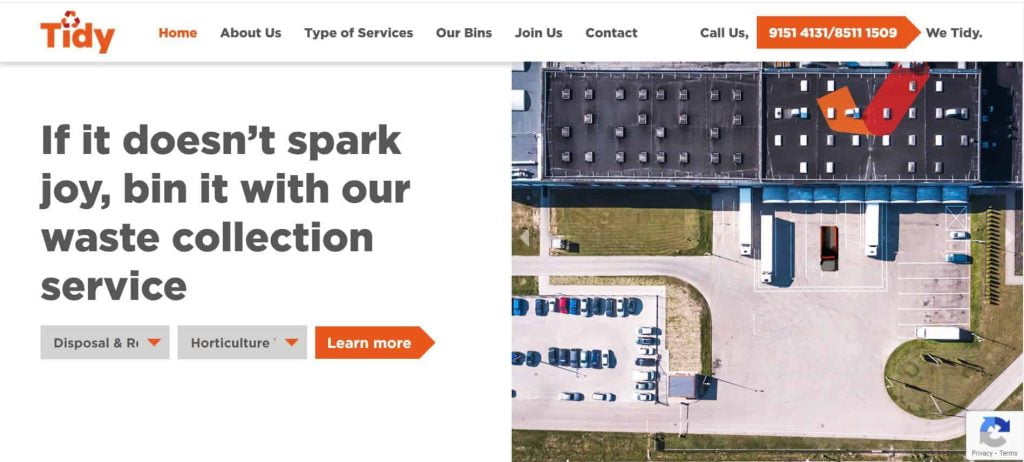 With a mission to provide quick and efficient round-the-clock services, Tidy strives to offer a wide range of integrated and trusted waste disposal and recycling services for all its clients.
Reliable, fast and flexible, Tidy is committed to providing you with the best assistance and customer service for every single service provided.
4. The Trio Movers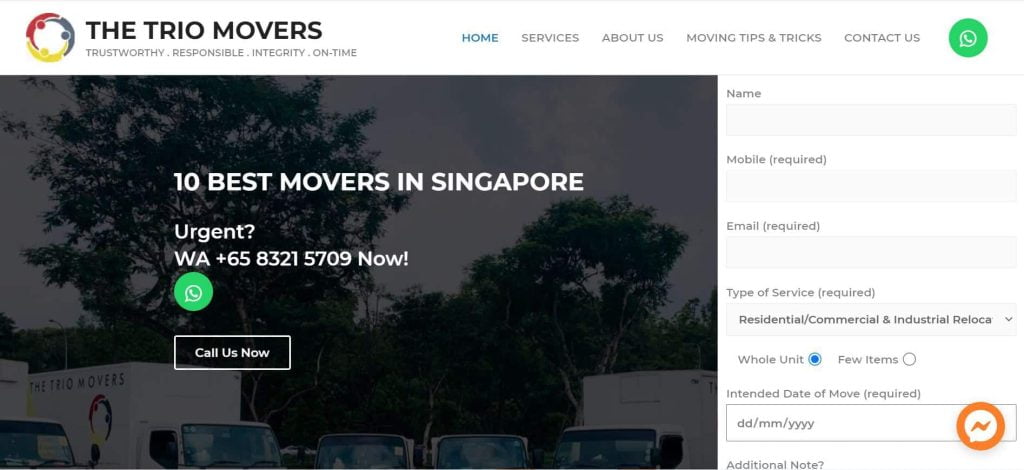 Started by three brothers who had more than 10 years of experience combined, The Trio Movers is now made up of a team of specialists who will provide you with the best furniture disposal in Singapore services that you truly deserve.
Trustworthy, honest, responsible and on-time, you can be assured that your items will be disposed of efficiently and responsibly.
5. Junk To Clear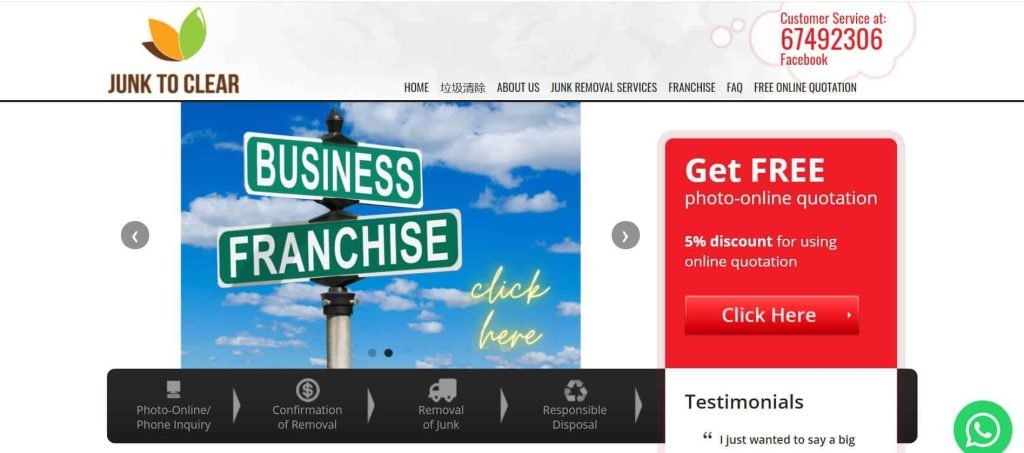 With an aim to promote and encourage the REDUCE-REUSE-RECYCLE movement in the industry, Junk to Clear is a homegrown company that you can seek to help you dispose of your unwanted items.
Junk to Clear operates differently from other disposal service companies by recycling more of your junk instead of throwing all of them away.
6. Cleanway Disposal Services Pte. Ltd.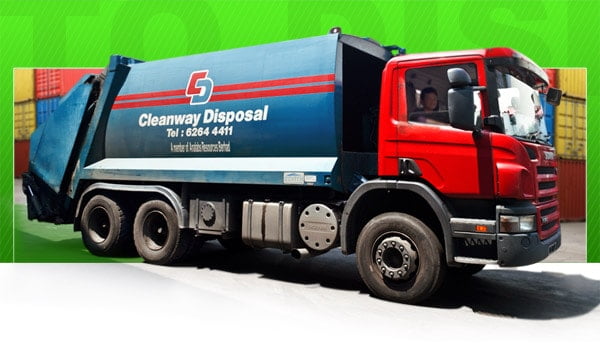 With a mission to provide high-quality services for their valued clients, Cleanway Disposal Services Pte. Ltd. will go the extra mile to accommodate all your needs.
Professional, timely and efficient, the company also provides services in garbage dump pick-up, hauling and recycling besides disposal service.
7. MK Mover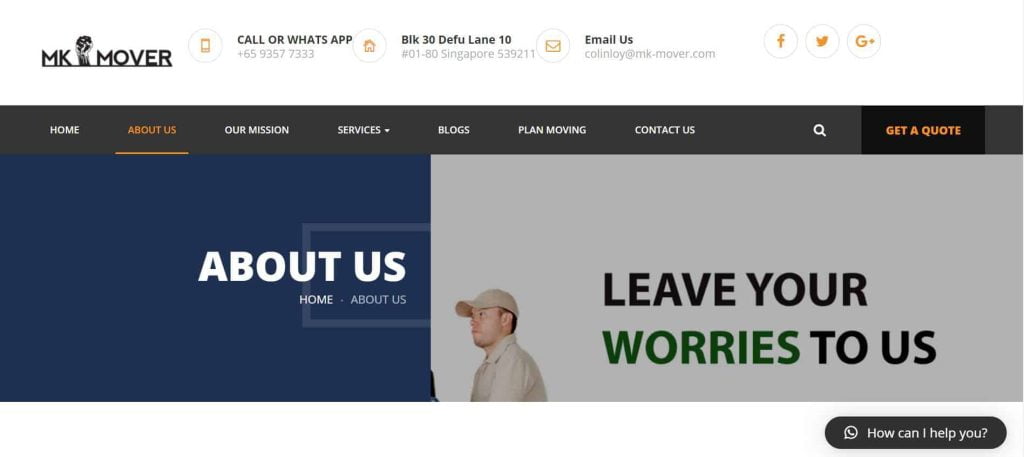 From bulky items such as furniture pieces to smaller items like rubbish and waste, Mk Mover will help you eliminate them all by offering their most efficient and professional disposal service.
Comprising a team of highly professional people who ensures the proper collection of waste materials, you can be assured that every disposal is a safe and quick one.
8. Ace Disposal Services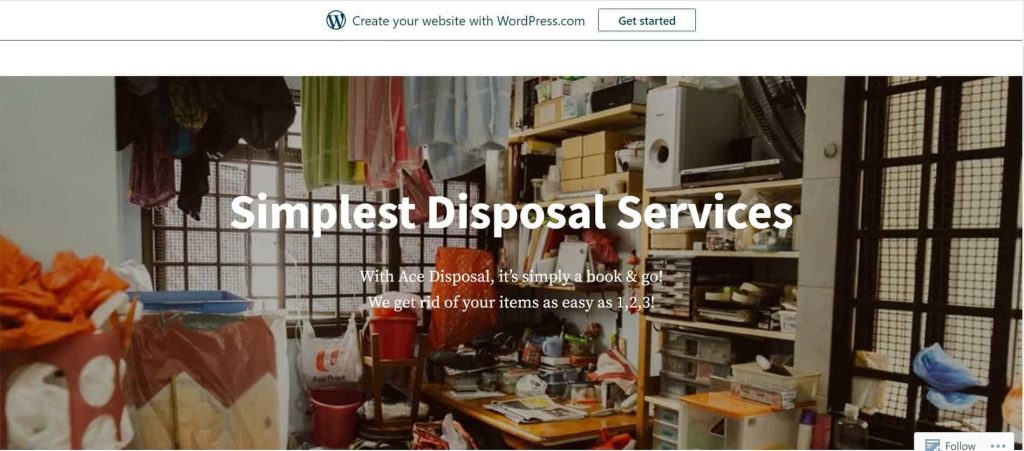 Recommended by past clients for their very reasonable prices as well as their fast and efficient service, Ace Disposal Services will be there to accommodate your last minute requests almost immediately.
All you have to do is drop them a Whatsapp message which includes a list of the items alongside photos as well as the location and details of the pickup!
9. Soon Seng Transport & Movers Pte Ltd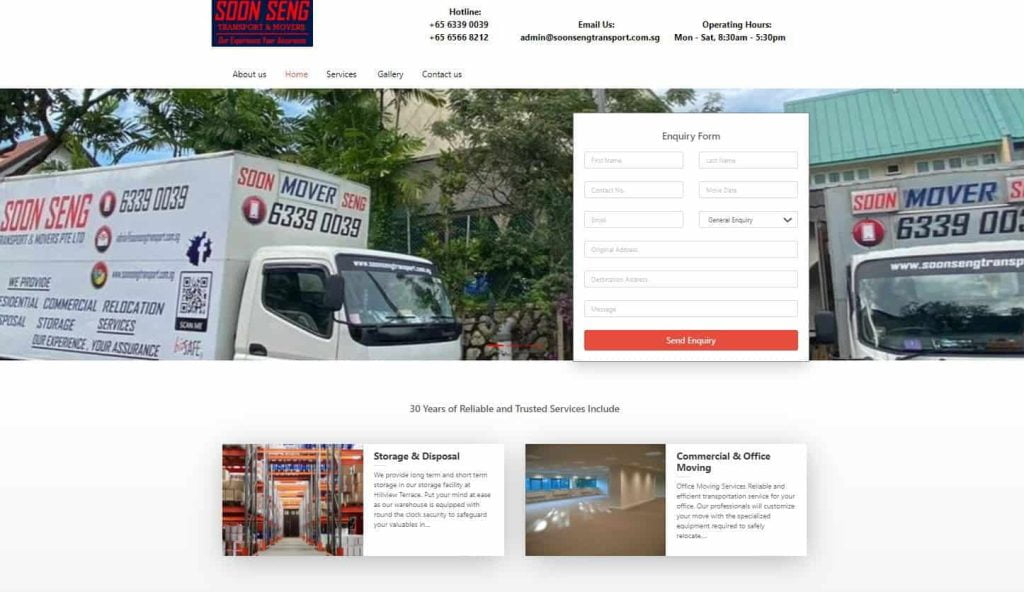 Having accumulated over 30 years of experience since its operation in 1990, Soon Seng Transport & Movers Pte Ltd are the experts in moving and storage services.
Besides offering these services, the company also offers a disposal service managed by a team of movers and packers to help you properly packed your unwanted goods before loading, which will later be disposed of at a dedicated disposal facility.
10. Exped Moving Services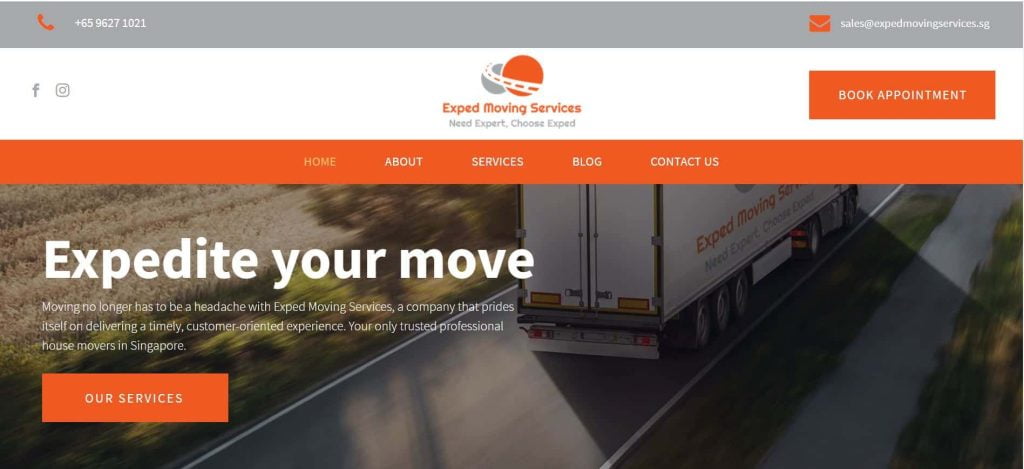 Comprising a team of experienced movers who are always available around the clock to meet your needs, Exped Moving Services is a full-service moving and storage company that provides services in packing, dismantling, moving, junk disposal and storage for both residential and business purposes.
11. Earth Recycling Services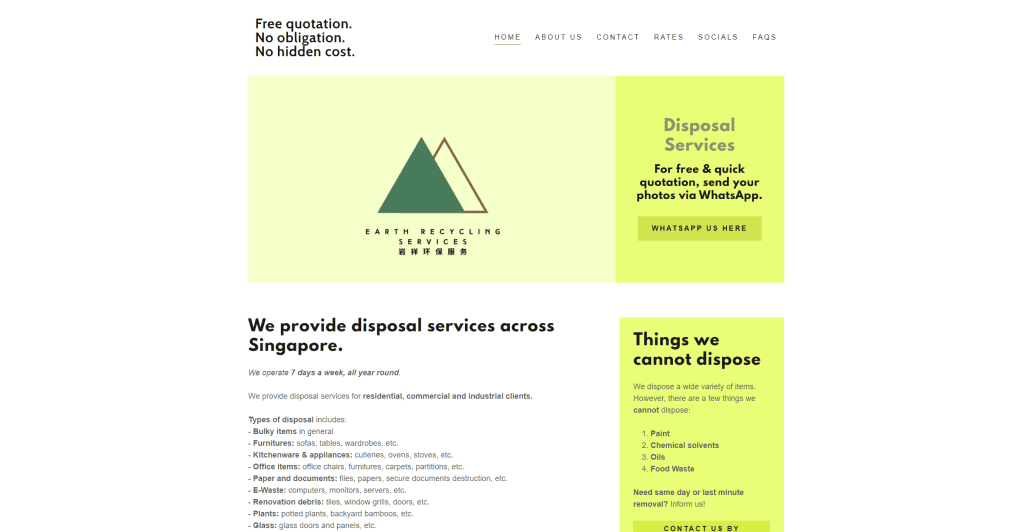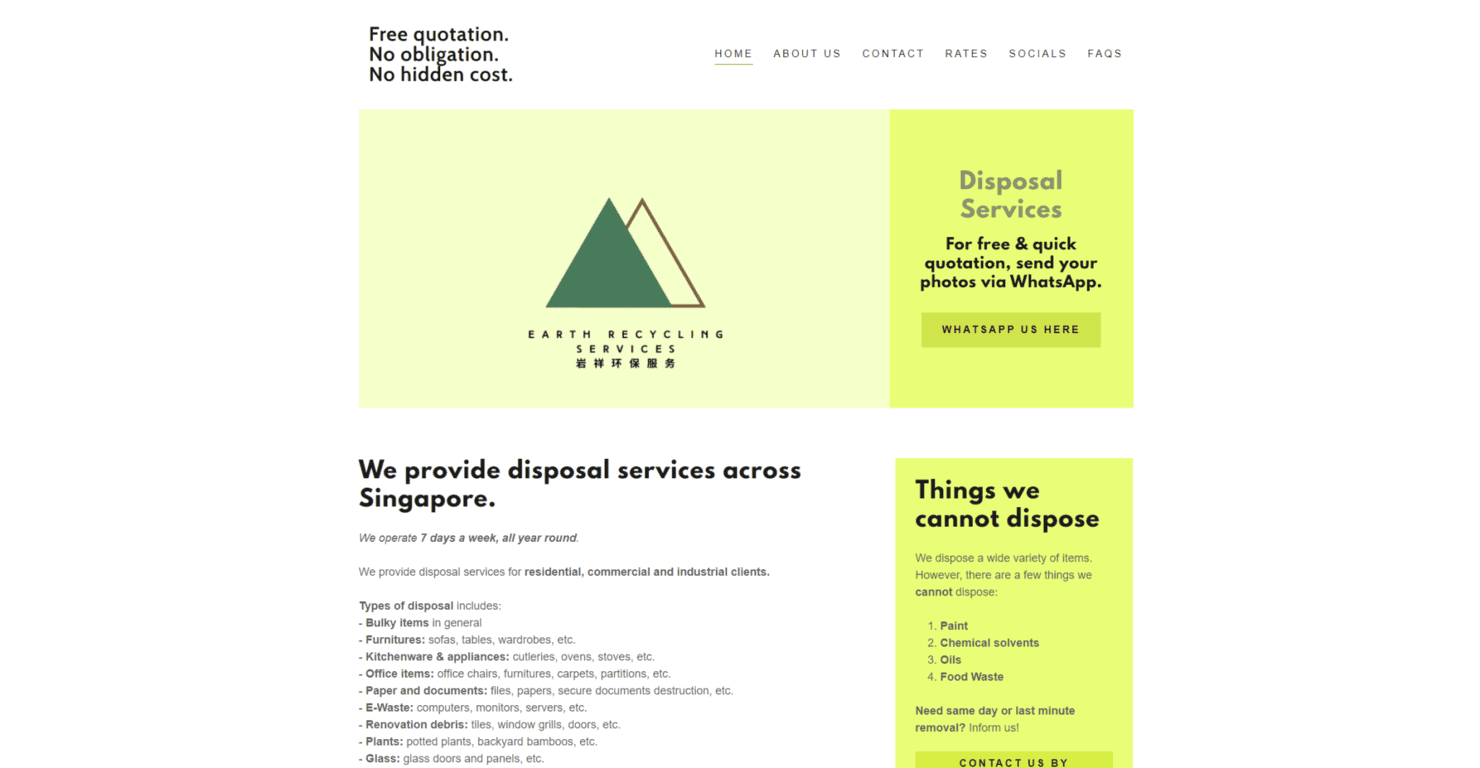 Earth Recycling Services provide disposal services of general waste and bulky items for residential, commercial and industrial clients across Singapore. They operate daily and their WhatsApp is open 24/7.
They aim to reduce waste going into landfills by sorting out collected items manually at their facility. Most items will be dismantled and sorted out into recyclables and non recyclables.
They aim to reduce, reuse and recycle.
Items that are in usable conditions may be donated to charities.
Conclusion
Do you have any reviews and comments to share regarding our choices for the best disposal services in Singapore?
While SBO is committed to supporting our local businesses, we welcome any feedback and anonymous sharing regarding your experience with the listed disposal services.
We hope that this guide will be useful in helping you to make an informed decision.
On a side note, if you are looking for the thrift shops in Singapore, click here to find out more.
Explore More Content