10 Best Sliding Door in Singapore for Your Property [2023]
We'll let this slide for once.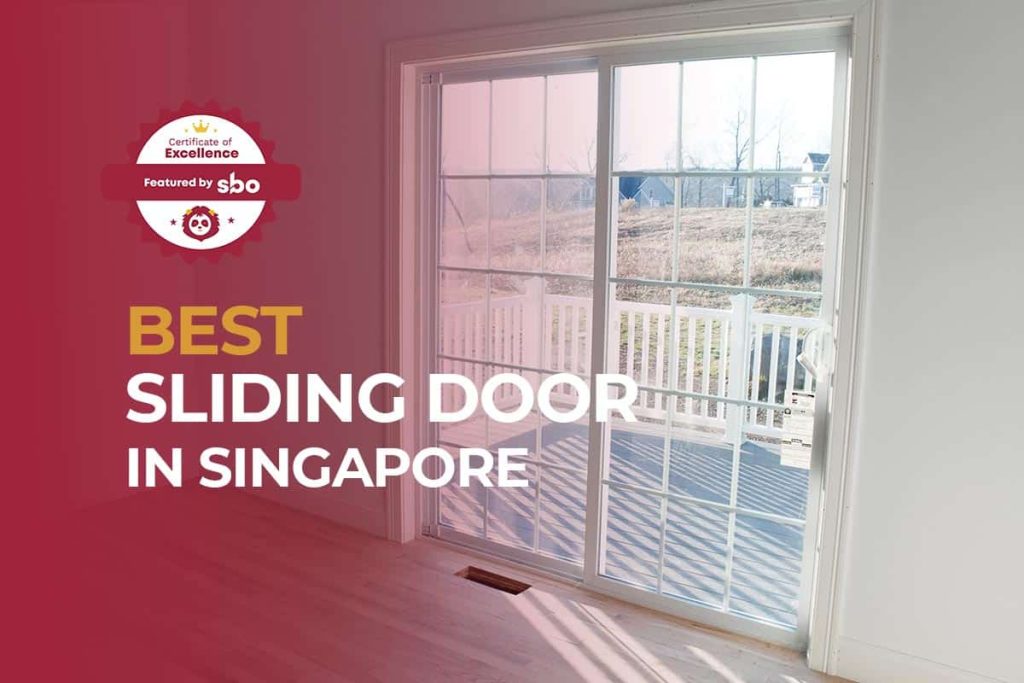 A practical access solution to any area of different structure is the sliding door.
This type of door glides to allow entry in one area of a home or business structure to another.
A sliding door works by having one stationary panel and another movable panel that slides along a track placed at the sill and frame's head.
Sliding doors are a good space-saving solution as they don't require as much open peripheral space to function, compared to doors that swing from a hinge.
They are also ideal if you want to minimise noise when you open or close your door.
Looking for a sliding door in Singapore? In this post, we've gathered all the necessary details to compile a list of the 10 best sliding door in Singapore.
1. Central Aluminium & Glass Construction Pte Ltd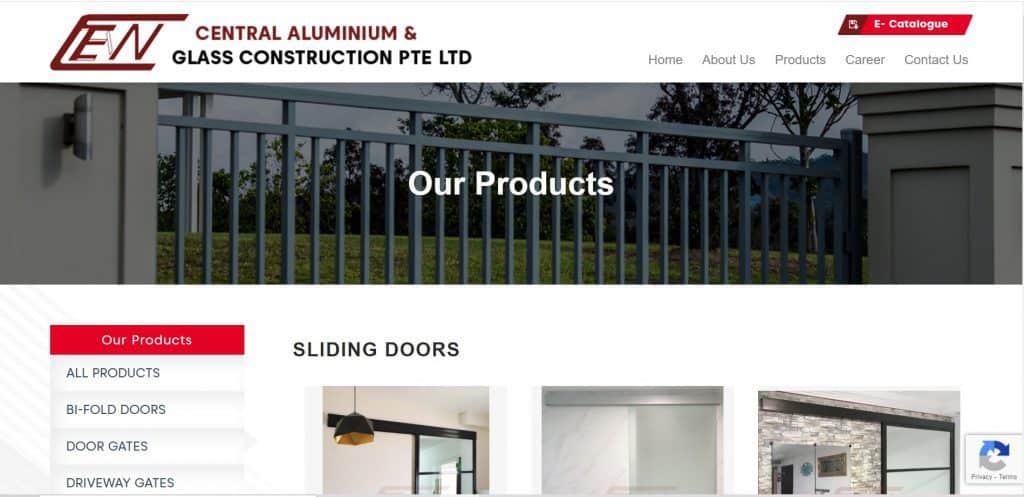 Central Aluminium & Glass Construction Pte Ltd plies a variety of sliding doors.
They are best known for their sliding doors which are made from bronze anodised aluminium frames, as well as their frameless tempered clear glass sliding doors.
Looking for a durable anodised sliding door? They have you covered.
Anodising is an electrochemical process which converts the metal surface into a decorative, durable, corrosion-resistant, wear-resistant oxide layer.
This aluminium oxide is not applied to the surface like coating or plating but is integrated with the underlying aluminium.
Tempered glass is a type of safety glass processed by controlled thermal or chemical treatments to increase its strength compared to normal glass.
Tempering puts the outer surfaces into compression and the interior into tension.
2. Laminate Door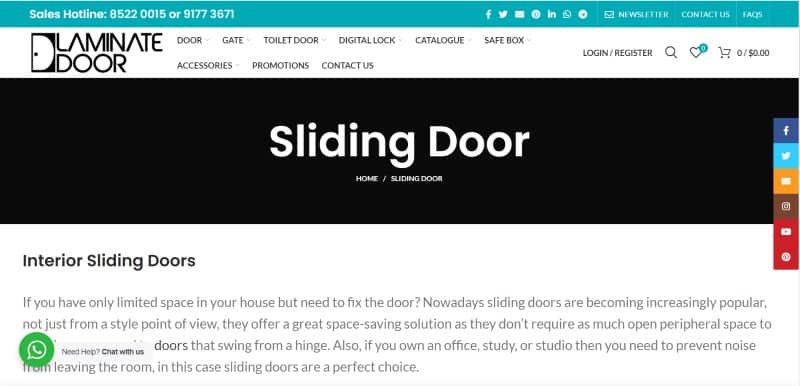 Laminate Door is known for its wooden sliding doors.
These doors are high-quality doors made direct from the factory, and are made from high-pressure laminate.
Their space-saving sliding laminate door design is ideal for closets, pantries, bathrooms, living rooms and bedrooms.
The sliding door in Singapore is ready to be painted to coordinate with your decor and is suitable for industrial design.
They have free installation, free onsite measurement and free onsite measurement.
3. Grilles N Glass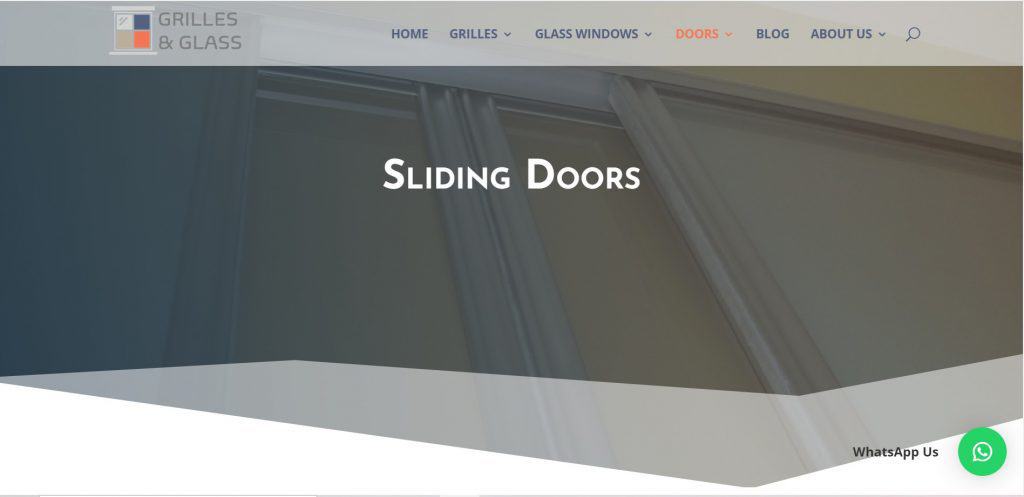 Grilles N Glass is a Singapore HDB-licensed contractor with many years of experience in delivering quality Grilles, Windows and Doors.
The company has been in the home improvement arena for over 15 years, having done hundreds of installations.
All their installations are done in accordance to the prescribed guidelines from HDB/BCA, thereby ensuring safety for their valued customers.
Their model is "Factory Direct", in order to keep costs to a minimum and to pass these savings to the customer.
Their friendly staff will brief clients of the variety of options through catalogues before providing a no obligation free quotation.
Orders are then serviced directly from their workshop in Woodlands.
Homeowners who have engaged them separately from their renovation contractors/interior designers have realised tremendous cost savings in their renovation budget.
4. HDDoor Pte Ltd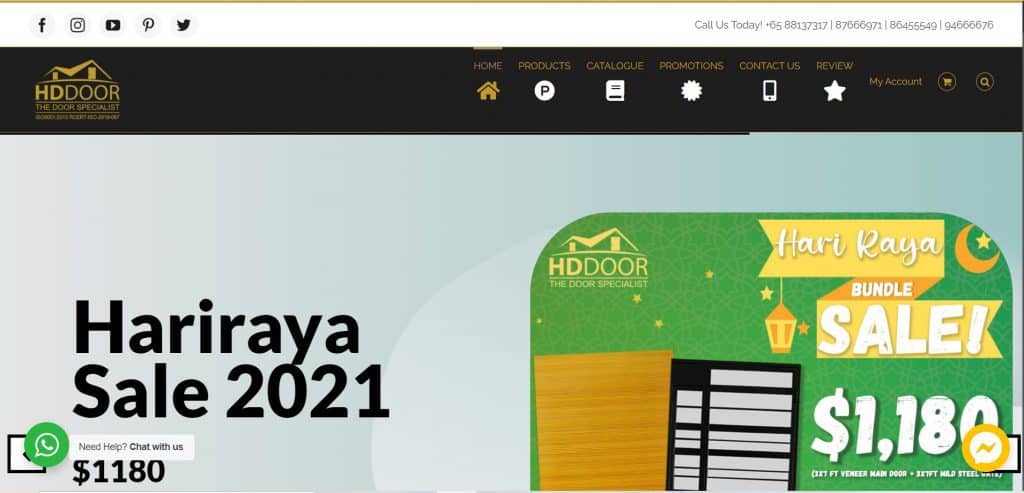 HDDoor Pte Ltd sells a variety of sliding laminate doors and sliding barn doors.
A sliding laminate door in Singapore separates rooms from each other, provides privacy and is space-saving.
This sliding door runs over smooth-running rollers.
The sliding door in Singapore is straightforward to put in, durable, strong and is an ideal answer for wide wall openings.
You can purchase their sliding laminate door with sliding roller track installs for your HDB/BTO bedrooms, store room or toilet.
As for sliding barn doors, the sliding door in Singapore is able to help customise them.
One of the company's most popular designs is the sliding retro barn door.
5. A5 Door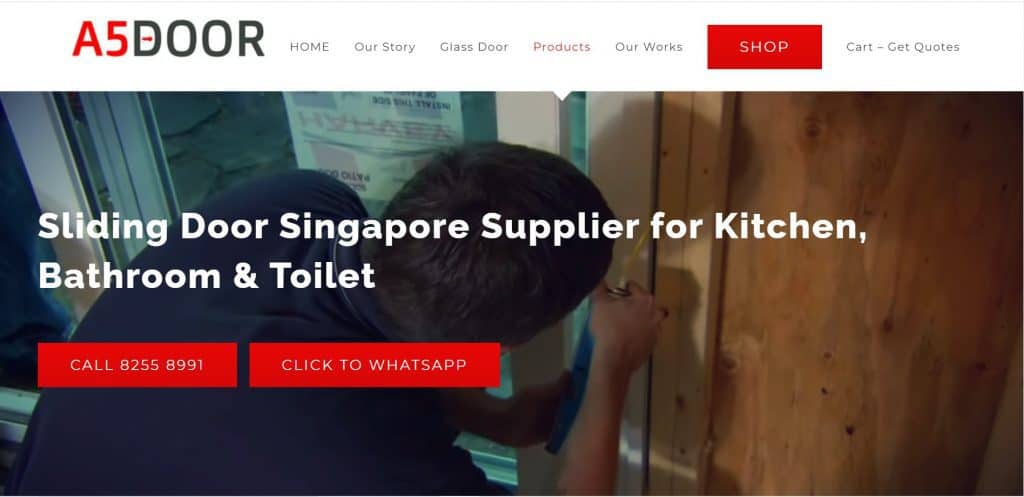 A5 Door is the leading door installation and repair contracting company in Singapore, with a penchant for glass doors.
When you contract A5 Door, you can rest assured of receiving premium door services at a fair price point, regardless of whether they are dealing with the typical glass door or a sliding glass door.
As one of Singapore's leading door specialists, they have the skill and expertise to ensure that your sliding door in Singapore is correctly installed.
They will walk you through your options and work with you to find the most suitable sliding door.
Once that's been settled, they set up a time and date to do the install.
They know that you don't want to have your time wasted, so if they say they will be there, they will.
Their team will have the install done on time and perfectly finished.
Unlike some contractors, they work quickly without compromising the quality of the installation.
They will clean up after themselves and give you advice on how to care for your sliding door in Singapore optimally and keep it in tip-top condition.
6. Li Door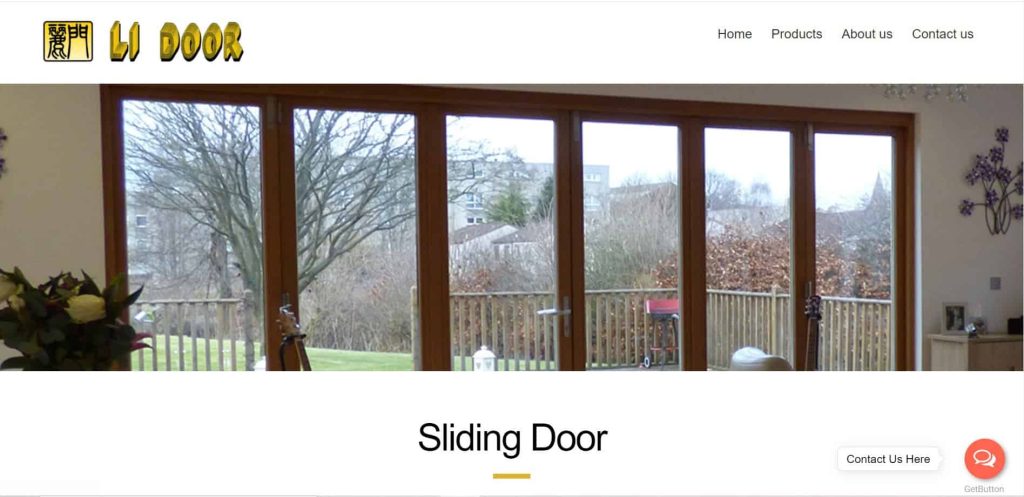 Li Door's sliding doors are designed to improve the aesthetic of an area while ensuring safety and convenience.
They are great for patio, shower rooms and even main entrances.
Their offer comes with installation to guarantee functionality.
The company is known for its sliding barn doors.
A sliding barn door essentially hovers over the opening on the exterior track.
It covers the opening completely but does not seal the opening the way a typical door does, and depending on the type of track you choose, there can be a small gap between the door and the drywall.
If you prefer privacy, especially when using the restroom, ensuring that you get the best possible contact between the door frame and the door is essential.
7. greenPLACE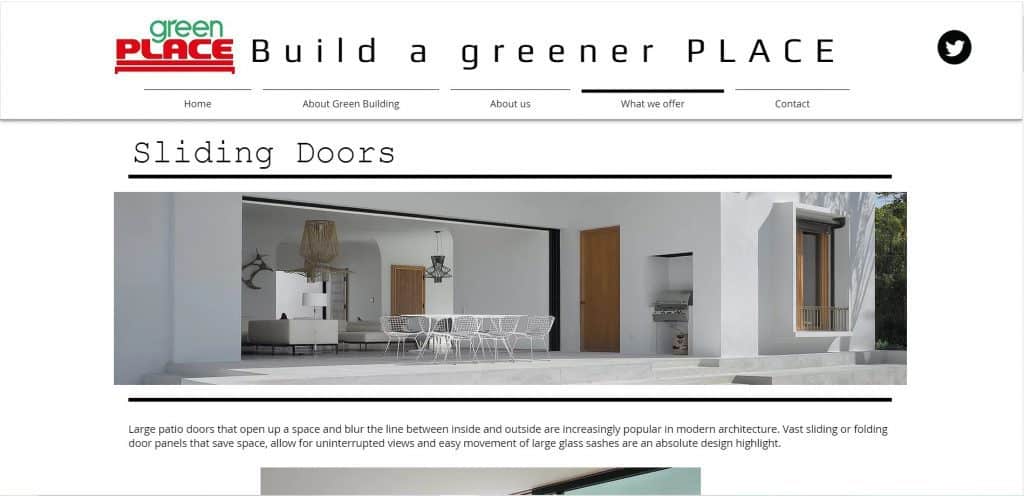 greenPLACE is known for its reliable sliding door in Singapore.
Our suggestion is to go for their Roto Inowa aluminium sliding door. A high-performance inline sliding door for excellent tightness.
Perfect for high-rise residential projects, the Roto Inowa is water and airtight and even typhoon tested.
Multipoint locking hardware compresses the sash upon locking onto gaskets, achieving excellent tightness.
Their sliding door in Singapore is also known for its Lift and Slide technology.
The perfect solution for moving large sashes up to 400 kg with ease.
This German technology allows the safe and comfortable operation of panels up to 3 x 3 m in size.
Lift and Slide solutions are available in thermally broken Aluminium in the Rotoi range and in timber in the company's EBENHOLZ sliding door series.
8. Doctor Doors Decor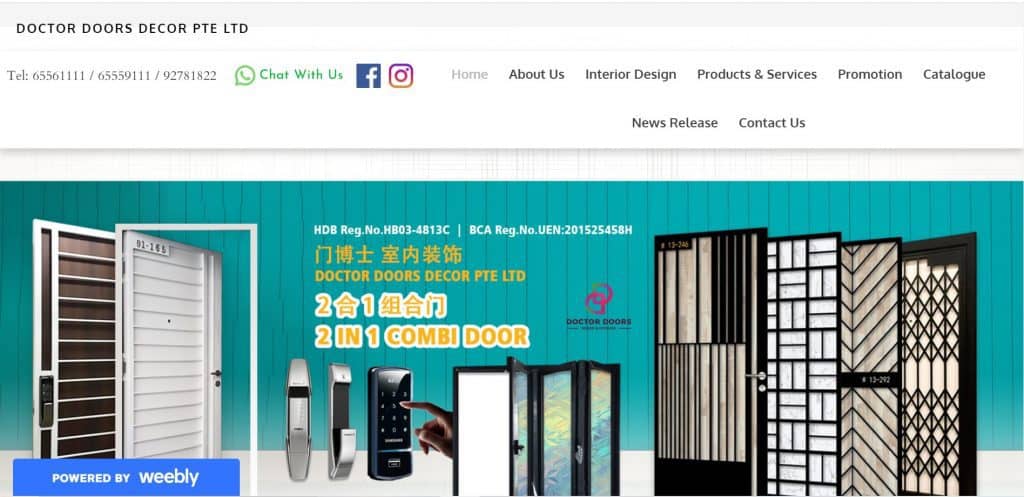 Doctor Doors Decor started in the year 2006 as Wing Shing Doors & Window Specialist.
They were a sub-contractor to Wooden Doors and Aluminium Windows trade.
In 2007, Wing Shing Doors & Window Specialist was renamed Doctor Doors Gallery, and in 2014, Doctor Doors Gallery was renamed Doctor Doors Decor Pte Ltd.
The sliding door in Singapore has received several certifications.
These include the ISO 9001:2008 and OHSAS 18001:2007 for Interior Design, Renovation Works, Manufacturing and Installation Of Doors, Frameless Shower Screen, Metal Gates, Kitchen Cabinet, Metal Grille, Stainless Steel Bin Chute, Sliding Wardrobe, Tinted Film, and Windows.
Doctor Doors Decor has also been awarded the BizSafe certificate issued by the Ministry Of Manpower for meeting their health and safety requirements.
9. SiongDoor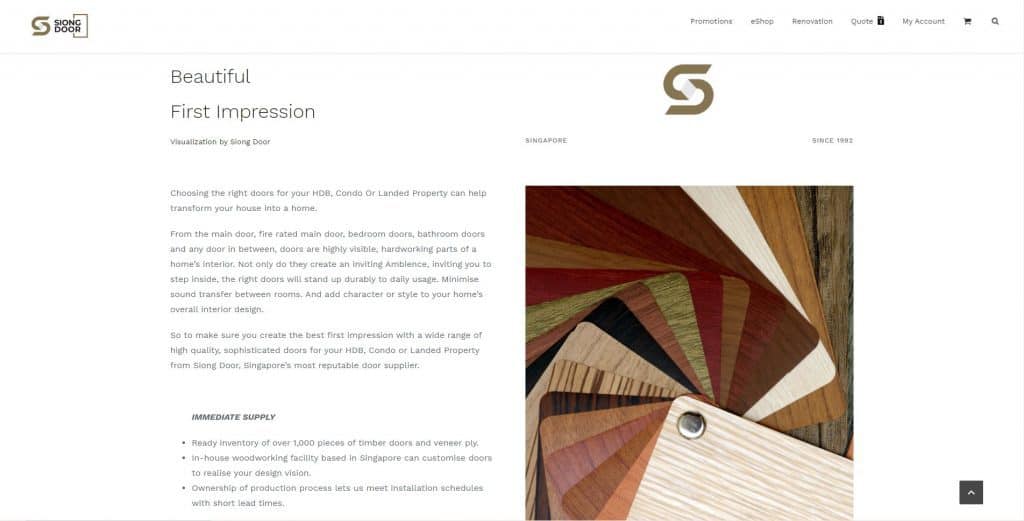 Siong Door Enterprise was established in 1992 initially to provide door installation services to homeowners and contractors in Singapore.
They have installed a wide range of doors from front doors, bedroom doors, toilet doors, fire-rated doors and more for HDBs, condos, landed properties and offices islandwide.
They have a ready inventory of over 1,000 pieces of timber doors and veneer plywood in their warehouse for immediate supply to contractors.
With over 20 years of experience in the industry, they also support interior design firms in complementing the style and design of any home – with their range of HDB doors, condo doors, landed property doors and sliding doors.
Homeowners looking for door replacements or new doors for their home renovation projects are welcome as they provide door installation services by their in-house team.
Their in-house woodworking facility in Singapore can also produce beautiful, customised sliding doors to meet any special requests you might have.
10. Renovation Contractor Singapore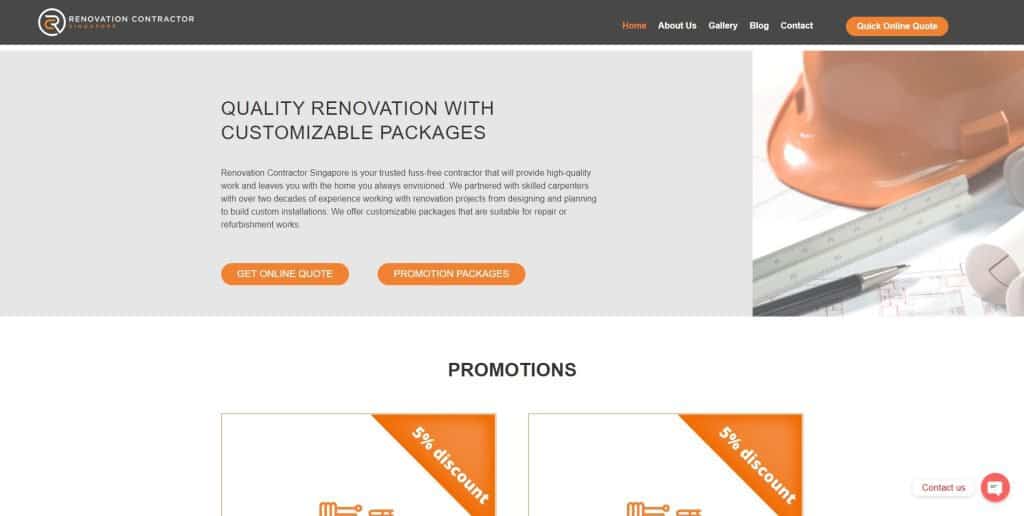 At Renovation Contractor Singapore, they turn your design dreams into reality.
They are a full-service contractor and interior designer, dedicated to providing exceptional hands-on customer service as well as excellent after-sales support for a sliding door in Singapore.
With good design, unparalleled quality, and elegant forms, they uncomplicate your every minute spent and make it a sheer pleasure.
Reviews praise the sliding door in Singapore for being trustworthy, honest and reliable.
Conclusion
Do you have any reviews and comments to share regarding our choices for the best sliding door in Singapore?
While SBO is committed to supporting our local businesses, we welcome any feedback and anonymous sharing regarding your experience with the listed sliding door in Singapore.
We hope that this guide will be useful in helping you to make an informed decision when it comes to finding the best sliding door in Singapore.
Explore More Content