10 Best Window Grills in Singapore For Homes or Offices [2023]
Read on as we share the best window grills in Singapore, with both aesthetics and functionality combined!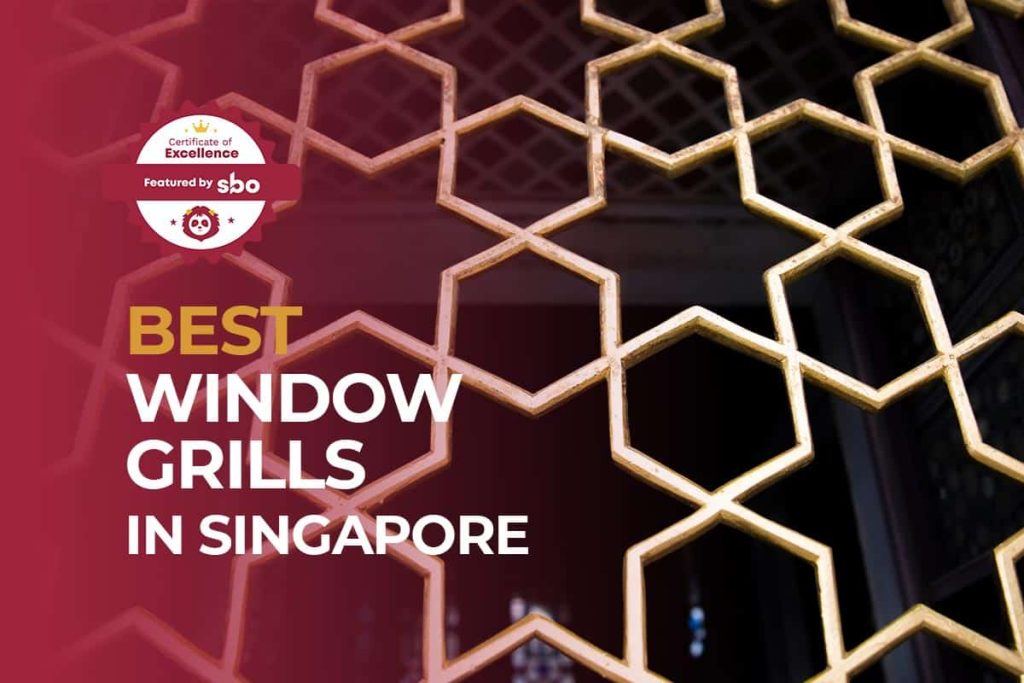 Window grills to people in the past may just seem like prison bars that keep your home safe from unwanted intruders. But in today's day and age, people are starting to see it as more than just a functional piece in your home.
Now, even window grills have evolved to become a decoration piece that is tastefully designed to gel together with your home aesthetic.
From choosing different materials and colours, to deciding on the grille pattern, there's a multitude of ways to play around with them!
With that, we've rounded up the various brands that offer the best window grills in Singapore with both functional and aesthetic features.
1. Grilles & Glass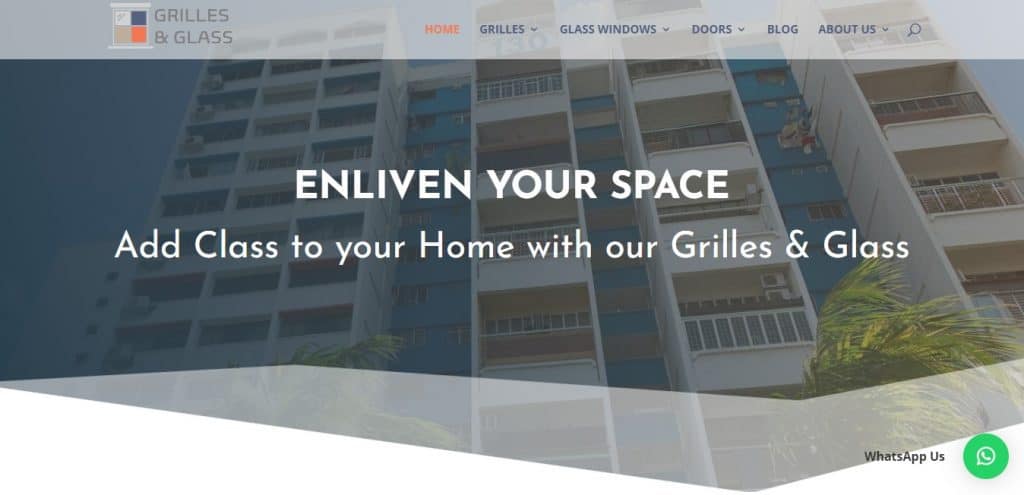 For affordable, high quality and stylish window grills in Singapore, Grilles and Glass is one of the companies to head to.
With over 20 years of manufacturing experience, they have accumulated over 1000 installations in the renovation aspect and numerous positive testimonials to attest to their reputation.
They also strive to offer the best prices available, with complimentary quotes and site visits provided, as well as adopting a factory-to-consumer business model to save costs on building a showroom and extending the savings to their customers.
For customers new to the world of renovation, their blog contains a trove of information with useful tips regarding window sourcing, design, materials and more!
2. SG Window Grille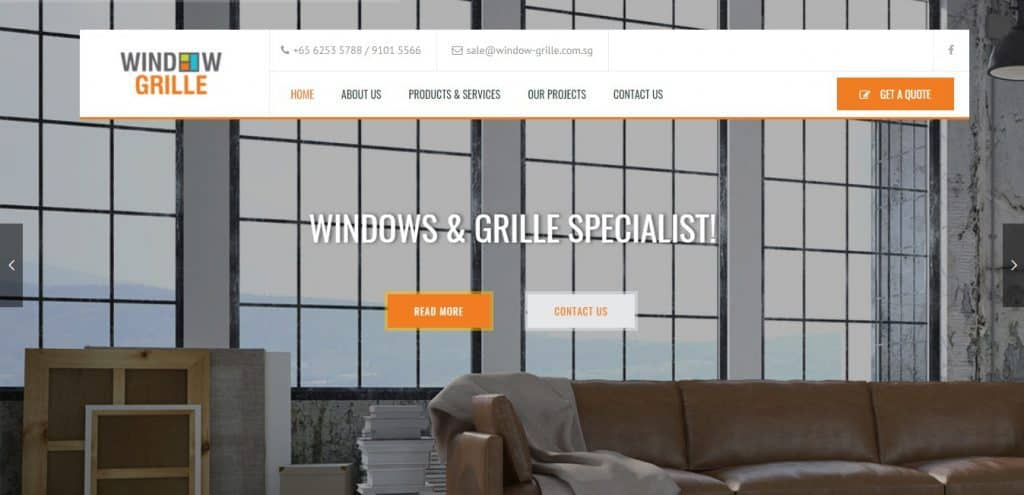 Lastly, we introduce to our readers one of the most trusted suppliers for window grills in Singapore, SG Window Grille.
Providing both the standard economical window grills as well as the invisible window grills, it gives customers a chance to weigh these options.
Coupled with their transparent pricing scheme that highlights no installation fees or additional fees, customers can feel more assured of their quoted prices.
Apart from window grills, customers can also seek their services for collapsible doors, sliding windows and more.
3. Pang Giap Enterprise
They are one of the leading manufacturers of doors and window grills in Singapore, with a highly skilful and experienced team of professionals.
With their own in-house factory, customers can be well assured of production matters with efficient operation and quality control.
One of their main niches is their slim window grills that are claimed to be only 6mm thin, yet made using full solid mild steel, which is highly durable.
Possessing these two qualities makes it one of the best type of window grills to get as its sleek structure ensure the maximum view of the surroundings, yet providing safety assurance to customers.
4. CSA Invisible Grille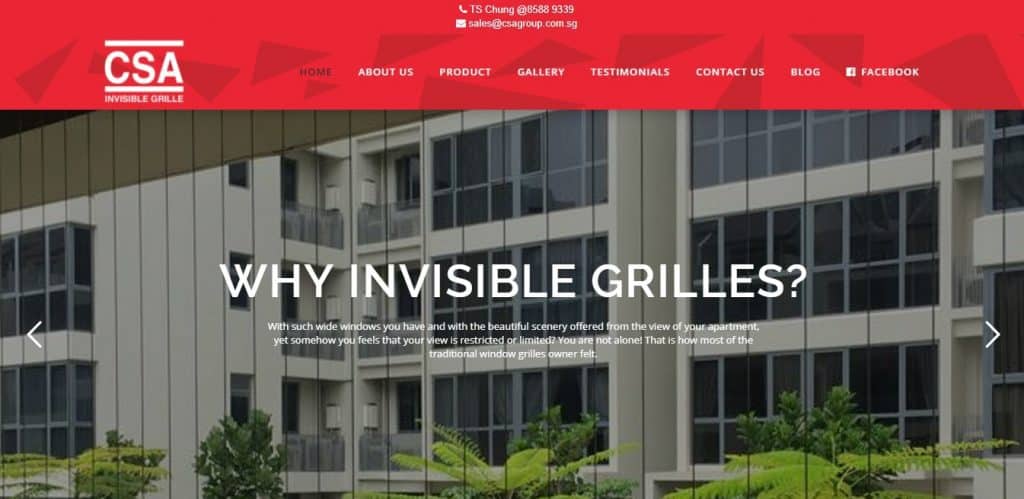 With a strong niche in invisible window grills, CSA Invisible Grille offers expert consultation and installation services for customers looking to install such window grills in Singapore.
Their continued focus on keeping up to date with the current technology and trends, as well as their dedication to product quality has earned them positive comments.
For various areas of your home, they are able to advise on the suitable types of invisible grills accordingly. Visit their website for more information and get a free consultation from them while you're at it!
5. Endo Grilles Pte Ltd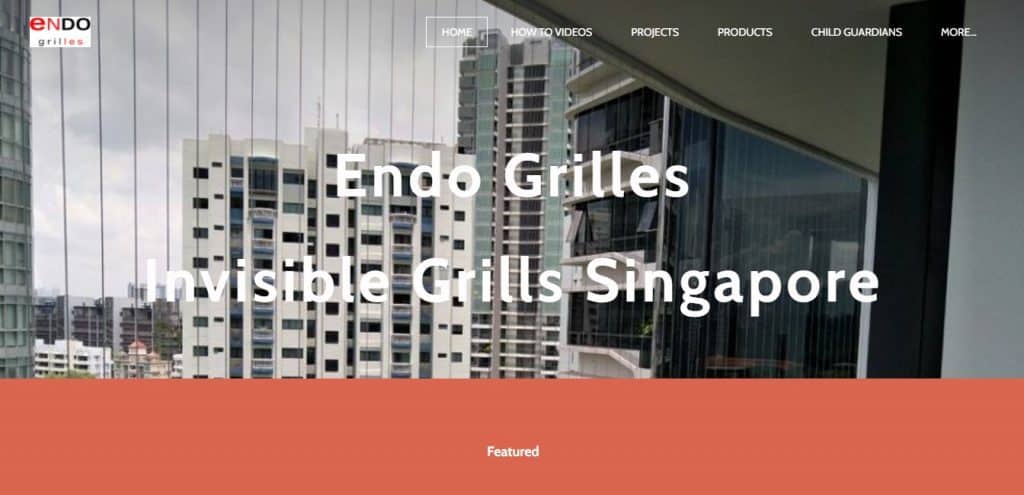 If you're looking for more than just your typical window grills in Singapore, we're just coming to that. Endo Grilles Pte Ltd proudly claims their invisible window grilles to be the world's first unbreakable ones, and are both fire and corrosion-free.
In collaboration with oil and gas corporation Land Sea Group, they have developed this diamond grilles system that utilises the Swiss Precision Ultra High Strength Thin Wires. With this technology, it has achieved highly durable and invisible grills.
Other than that, Endo Grilles also offer the common aluminium and slim grills as well as other installation services including gates, roof shades, blinds and more.
6. Aluminium Wrought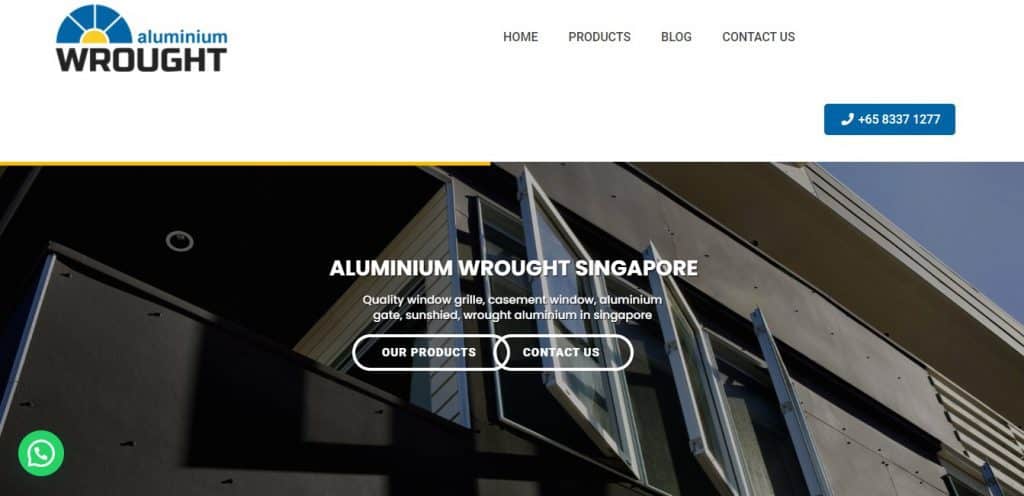 Aluminium Wrought is one of the leading suppliers for gates and window grills in Singapore, specially in aluminium materials.
They pride themselves on their usage of high-quality aluminium that is long-lasting, 100% rust proof, maintenance-free, and lightweight.
Being one of the leading brands, they also offer customization services for customers with special needs and requests for their gates, doors or window grills.
7. mc.2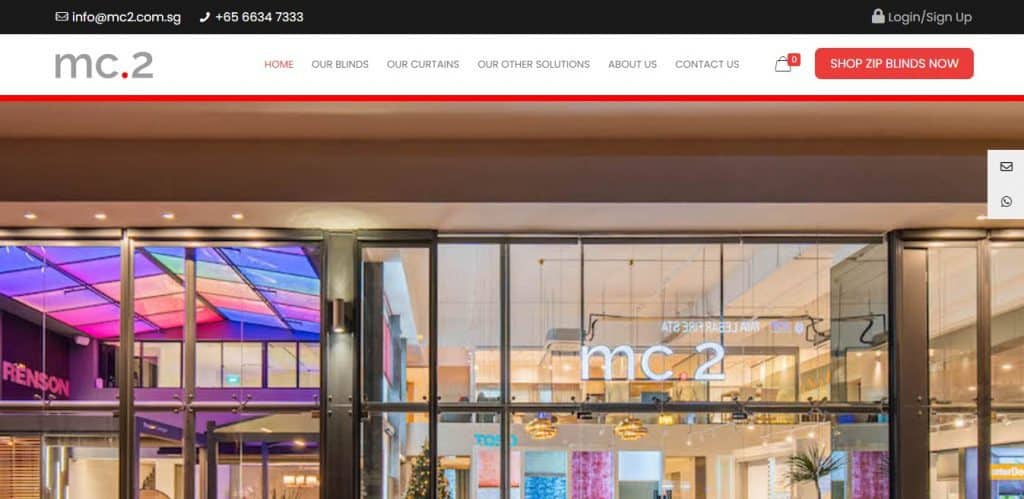 Althought mc.2 is widely known for being one of the leading brands for curtains and blinds in Singapore, today we will be delving more into their invisible window grills.
These stainless steel grills fit the bill for any type of home, office or space alike. With its sleek frame that blends well into any background, these type of window grills in Singapore come in handy when you need grills that match easily with your interior theme and addresses safety and durability concerns.
What's more, it's easier to clean as well, which reduces your mounting household chores (a little convenience goes a long way, especially in the chores department).
8. Hands @ Window Servicing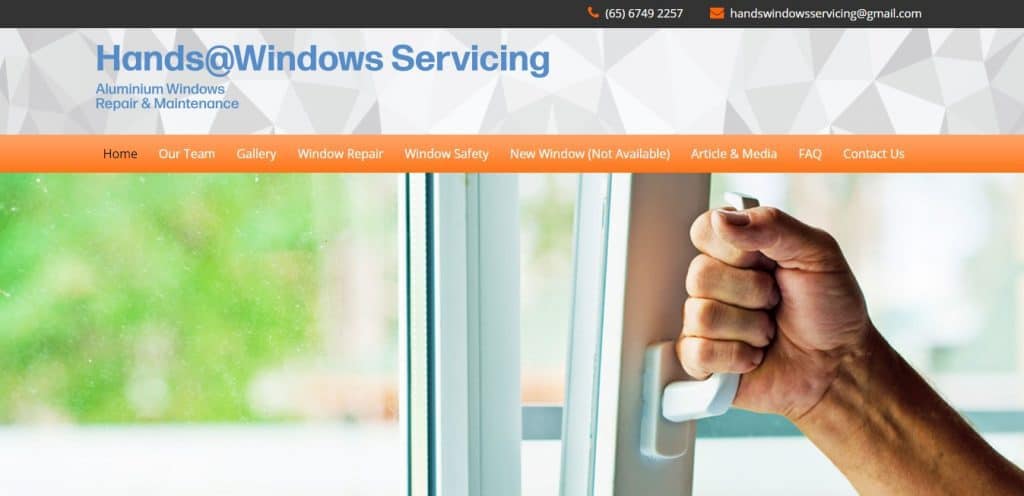 Hands @ Window Servicing is one of the best window contractors in Singapore that specializes in repair works for your windows, having undergone training programs from BCA and HDB respectively.
Apart from that, they also offer quality aluminium window grills for customers who have yet to install them on their windows. Their grills come in different designs as well to suit different owner's needs.
9. Wee Ping Aluminium Contractor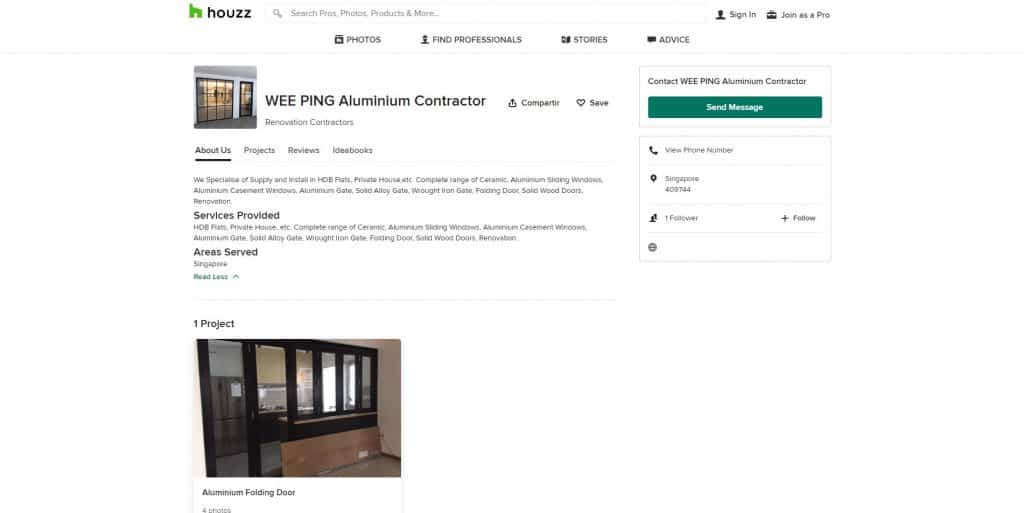 Being in the industry since 2009, they have established a reputable brand that advocates quality, professionalism and high service standards.
For those that like to enquire on the spot, Wee Ping Aluminium Contractor is one of the companies selling aluminium window grilles in Singapore with on-site quotations, free of charge.
This is shown together with their wide array of designs, colours, measurements and pricing, conveniently on the spot for customers to get a good understanding of the choices available.
10. Window Grill Singapore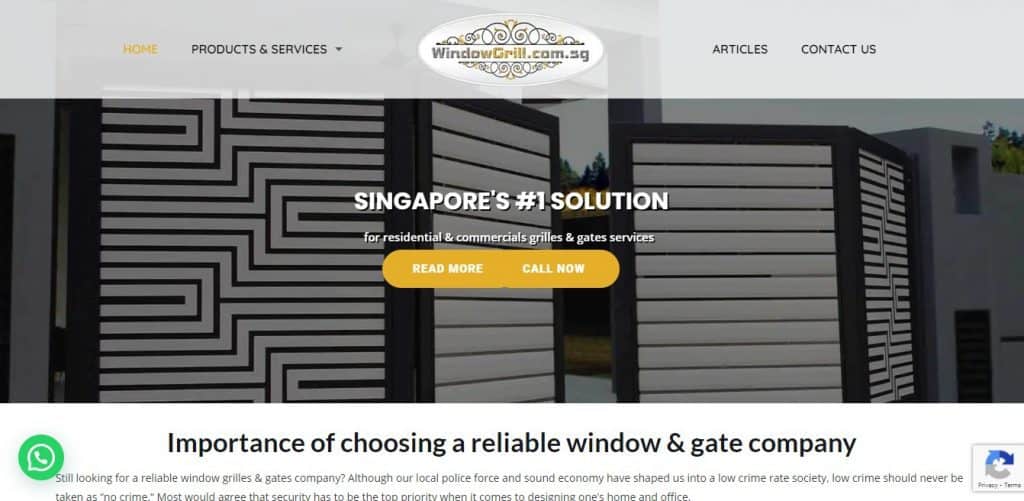 Being one of the leading contractors for gates and window grills in Singapore, Window Grill Singapore is equipped with the necessary licenses and skills to offer some of the best services here.
From aluminium to wrought iron, metal and iron, their gates and window grills comes in a variety of materials for customers to choose from.
Moreover, they also provide bespoke customization services for customers with unique needs and designs. If you have a design in mind, speak to their consultants to bring them to reality!
Conclusion
Do you have any reviews and comments to share regarding our choices for the best window grills in Singapore?
While SBO is committed to supporting our local businesses, we welcome any feedback and anonymous sharing regarding your experience with the listed window grills in Singapore.
We hope that this guide will be useful in helping you to make an informed decision when it comes to finding the best window grills in Singapore.
Explore More Content