10 Best Toilet Renovation in Singapore to Give Your Toilet a Makeover [2023]
We are not going to insert a toilet joke here.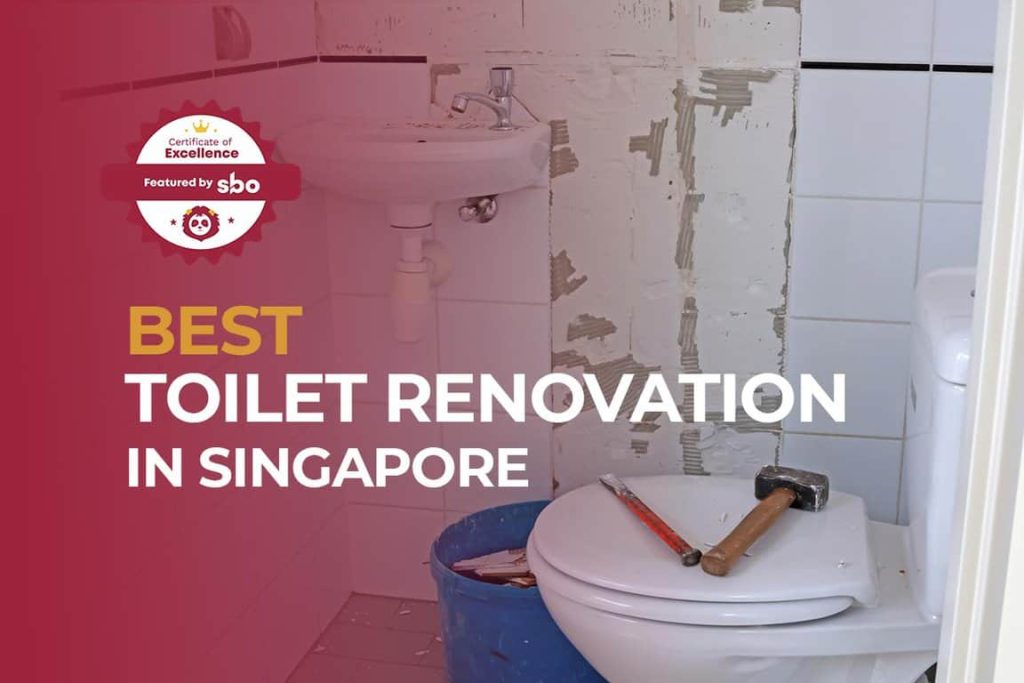 Nothing makes or break a home as much as the toilet.
Hence, it makes sense for homeowners to spend good cash on renovating the toilet before everything else.
Cost of Toilet Renovation in Singapore
On average, you will be spending about $4,000-$7,000 on a toilet renovation in Singapore.
Here's a price breakdown of a toilet renovation (in Singapore dollars):
To hack a bathroom: $1,200-$1,500
Plumbing: $1,200-$1,500
Tilling: $3,000-$4,000
Shower screen installation: $600-$850
Vanity: $850-$1200 (depending on the size)
Looking for a toilet renovation in Singapore? In this post, we've gathered all the relevant details to compile a list of the 10 best toilet renovation in Singapore.
1. Jaystone Renovation Contractor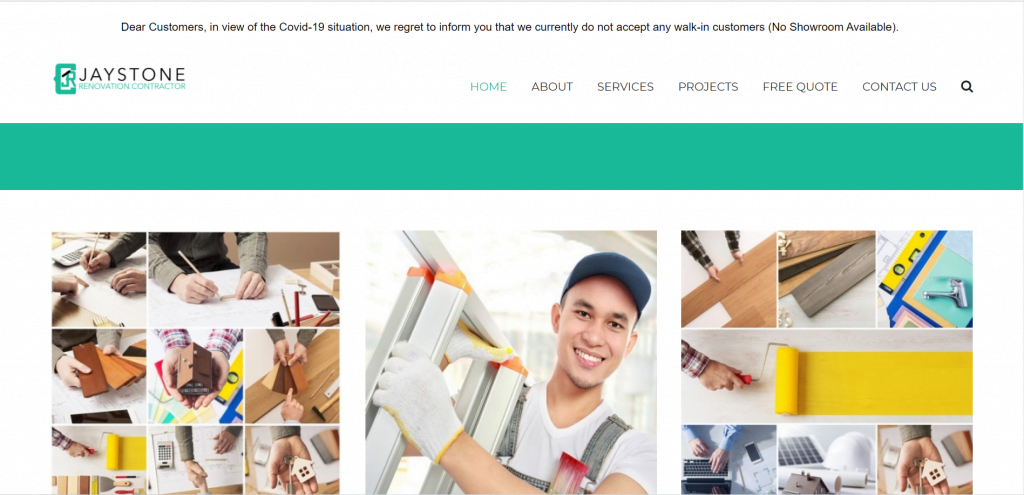 Jaystone Renovation Contractor offers a one-stop renovation service comprising toilet renovation and kitchen renovation.
Supported by a team of professional renovation contractors, they will oversee your renovation project from start till finish with a dual emphasis on both quality workmanship and customer service.
Our recommendation is to go to them if you need a complete overhaul of your toilet.
They have a specially put-together toilet renovation package that includes full remodeling, hacking and retiling of floors and walls.
As part of their package, they also carry out new installations of all your bathroom accessories and features.
Reviews praise the toilet renovation in Singapore for being responsible and reliable.
They were helpful throughout and came back several times to check on everything.
2. Thomson Renovation Contractor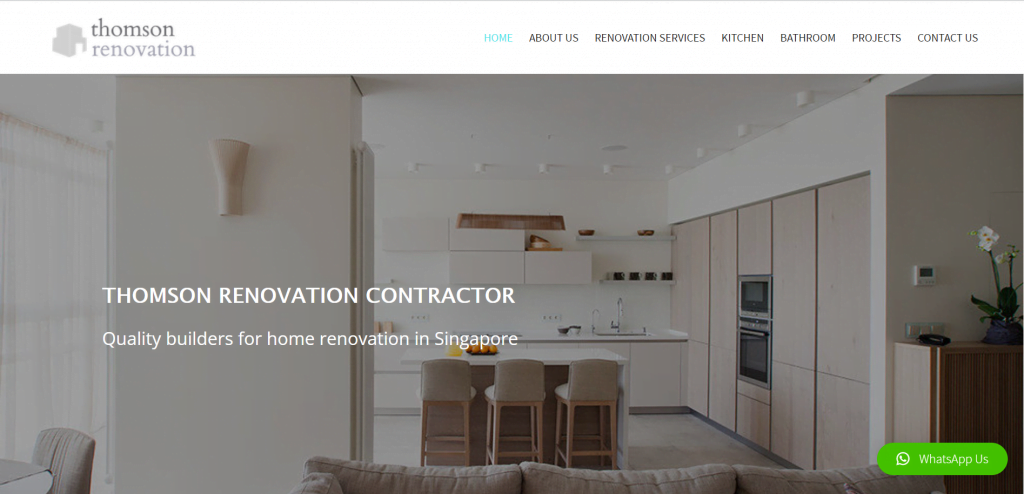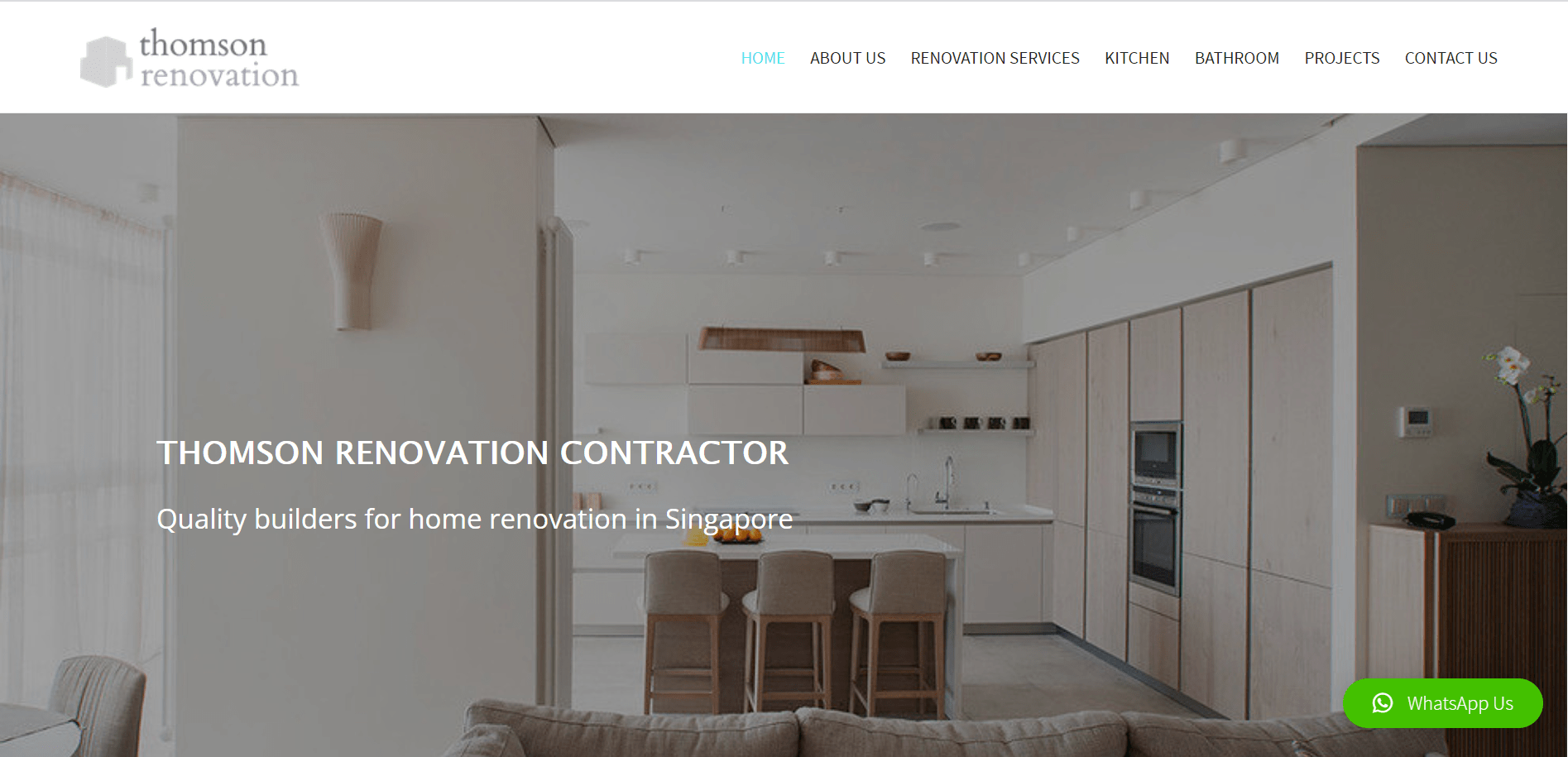 With over 10 years of experience in the industry, Thomson Renovation Contractor has completed more than 500 interior design projects.
These include a wide range of renovation and general building works amongst residential and commercial properties in Singapore.
Their team takes pride in their work in order to deliver renovations of exceptional quality, regardless of the project's size and complexity.
The toilet renovation in Singapore prides itself on keeping inconvenience to a minimum, so your bathroom will be out of action for the shortest length of time.
That's not all: they also provide a warranty of one year to give you a peace of mind.
Reviews praise the toilet renovation in Singapore for providing quality expertise that is value for money.
Reviewers were really pleased with the top-notch quality of workmanship and materials, compared to the past few renovations they have had.
3. ToiletRenovation.com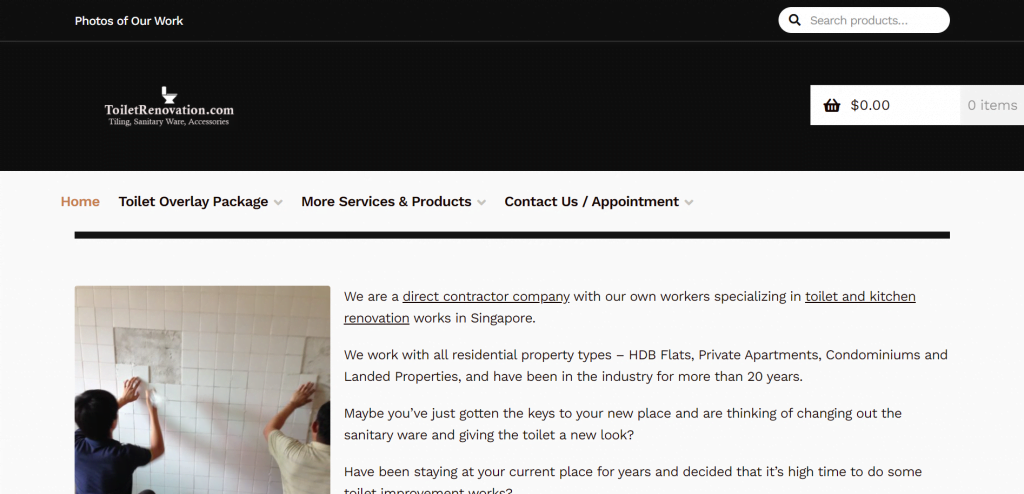 ToiletRenovation.com is a direct contractor company with their own workers specialising in toilet and kitchen renovation works in Singapore.
They work with all residential property types – HDB Flats, Private Apartments, Condominiums and Landed Properties, and have been in the renovation industry for over 20 years.
Our advice is to go to them for their anti-slip floor treatment.
You will get a clear solution designed to be used on mineral surfaces such as ceramic, homogeneous & porcelain tiles, or concrete floor surfaces.
When applied, the anti-slip solution creates microscopic channels on the tiles that enhance the anti-slip performance of the existing floor by increasing both the dry and wet coefficients of friction.
The treatment is priced at S$250 for one toilet (HDB/Condo/Landed), S$480 for two toilets (HDB/Condo/Landed) and S$690 for three toilets (HDB/Condo/Landed).
4. Octagon Global Trading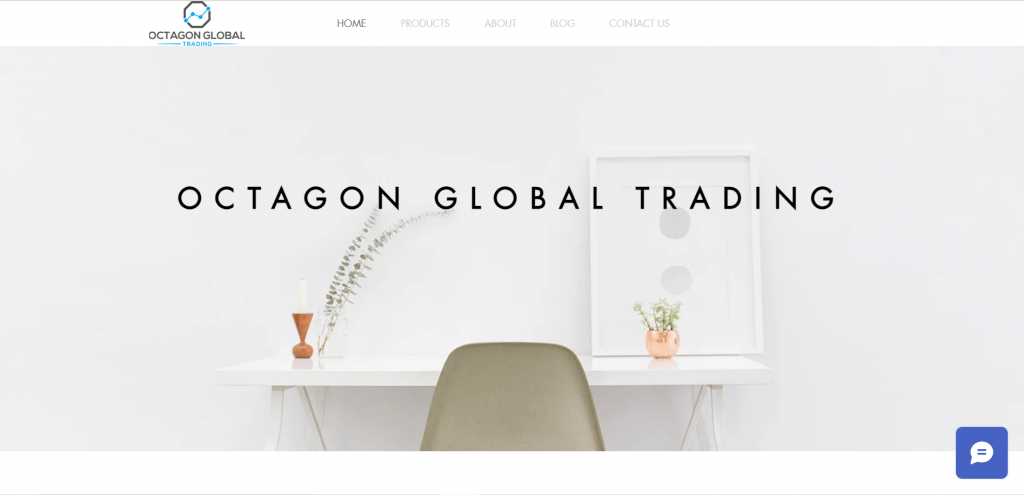 Octagon Global Trading is a trading company based in Singapore.
Their staff have established close working relationships with their clients and suppliers to not only provide reliable renovation services, but also to consistently exceed expectations.
If you are looking for a bidet for your toilet renovation in Singapore, they have you covered.
Their Apple toilet bidet differs from a general tank system, constantly producing warm water for cleansing.
The bidet is power-saving and water-efficient.
Their toilet bidet is also equipped with a smart sensor.
Unlike a non-electric bidet or manual bidet, this function avoids accidentally spraying the water on you when you are cleaning the toilet.
Their product only functions when someone sits on it.
5. Sky Renovation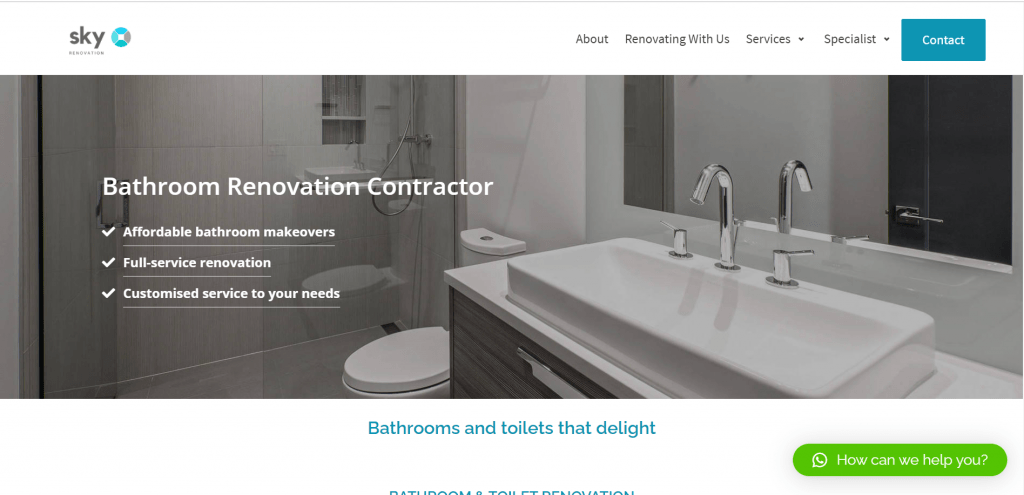 With over 15 years of experience, Sky Renovation has established its reputation as one of the highest quality builders in Singapore.
Today, they have managed home renovations for over 1,000 homeowners, using their bespoke design and build process.
They take care of every stage of the renovation process for you: from design, costings, to council consents, scheduling, construction and decorating.
Their team has years of experience refurbishing bathrooms from start to end.
This means they will be taking care of every stage of the redesigning of your bathroom.
They have direct access to high-quality appliances for bathrooms.
They assist their clients to choose the best baths, showerheads, bidets, and basins for their toilets.
6. 2ezBuilders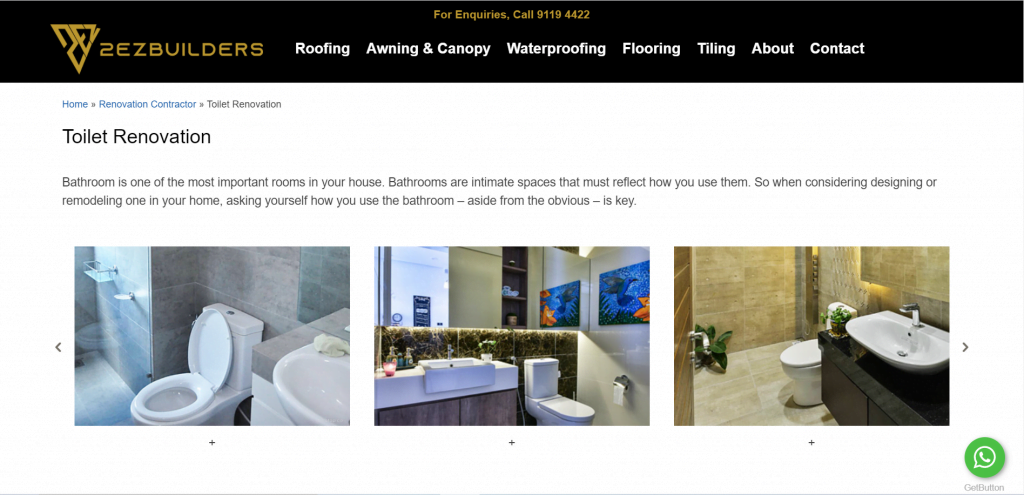 2ezBuilders was founded in 2012 by a group of second-generation contractors and builders in Singapore.
Regardless of your project, they are here to get the job done in a professional manner that fits your budget, and most importantly, punctually.
They specialise in residential and commercial construction.
They have years of experience in the general construction field and work with a broad array of experienced subcontractors capable of handling your most challenging projects.
Stuck with a leaky toilet? At 2ezBuilders, they use advanced technology such as nano-polymer and non-hacking waterproofing to resolve your issue.
Hence, they go one step further in making sure that your bathroom floor is impervious to water.
Reviews praise the toilet renovation in Singapore for being friendly and professional throughout the entire process.
They helped customers to replace their tiles due to the poor workmanship of the previous contractor and everything went without a hitch.
7. HomeRenoGuru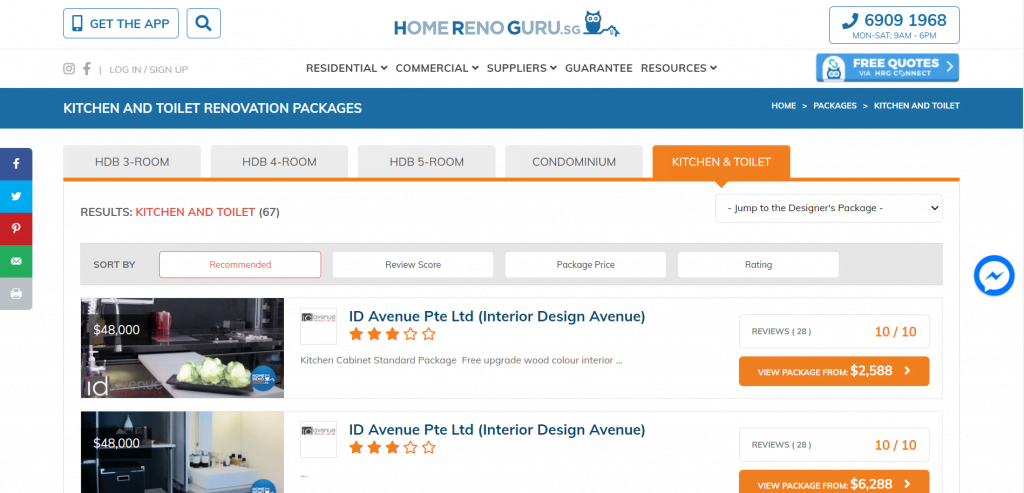 HomeRenoGuru is Singapore's Leading Online Renovation Marketplace.
With more than 300 carefully curated renovation packages, they are the best place to look for the best renovation deals.
They are also the No. 1 Largest Online Interior Design database in Singapore with over 40,000 project photos and 300 interior designers.
Is your toilet being plagued by humidity issues?
If so, our suggestion is to engage HomeRenoGuru to install a false ceiling.
False ceilings are artificial ceilings that can be used to conceal wires, beautify the place's interior, or control humidity.
The cost of installation typically depends on the size of the false ceiling that is being built.
We also highly recommend you to give their plumbing service a try if it's within your budget.
Plumbing can entail the installation of washbasin, bathtubs, or floor waste outlets.
The cost of plumbing depends on the amount of work required.
8. Qanvast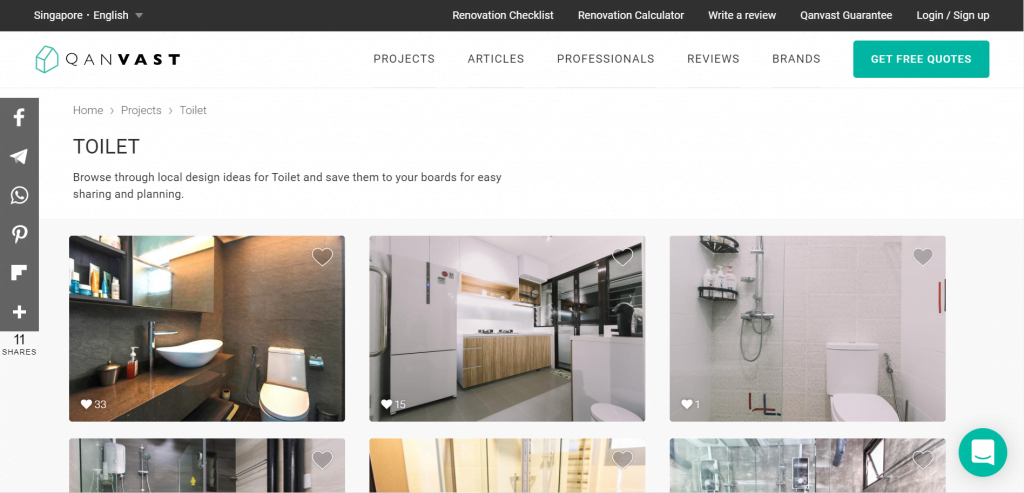 Qanvast is the go-to home renovation platform connecting homeowners with trusted interior designers.
You will be able to get recommendations from over 200 home professionals, backed by positive testimonials, that cater to your needs.
Qanvast has a page specially dedicated to local renovation design ideas for toilets.
Did you know that homeowners who engage a recommended interior designer following a quote request, are eligible for the Qanvast Guarantee, which protects up to S$50,000 of renovation deposits (available in Singapore and Malaysia only)?
Reviews praise the toilet renovation in Singapore for providing personalised advice.
Consultants are patient and understanding, and they are always seeking feedback.
9. HMS Tiling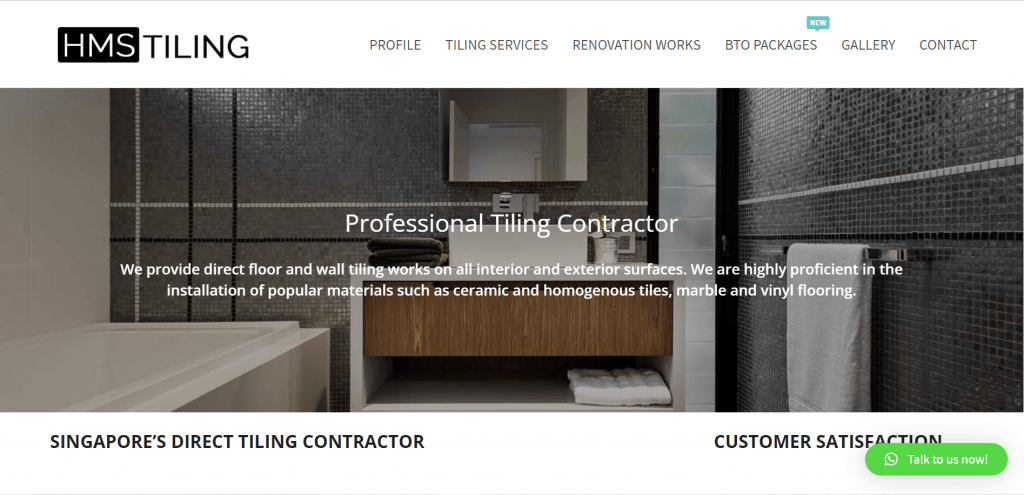 HMS Tiling is an HDB registered renovation tiling contractor with over 10 years of experience in providing direct tiling works for residential and commercial projects.
They are experienced in tiling renovation works for all property types: Housing Development Board (HDB) Build-to-Order (BTO) flats, HDB resale flats, condominium units, commercial units and landed property.
They can also carry out waterproofing and tiling works if your toilet is leaky.
Their waterproofing methods adhere to HDB and BCA-standard ceiling leak procedures.
The best part of it all is that they offer a one-year warranty for dislodged tiles.
Reviews praise the toilet renovation in Singapore for being professional, on time, and doing the job quickly.
Their prices were reasonable for a high-quality finish.
10. Kepha Design and Contracts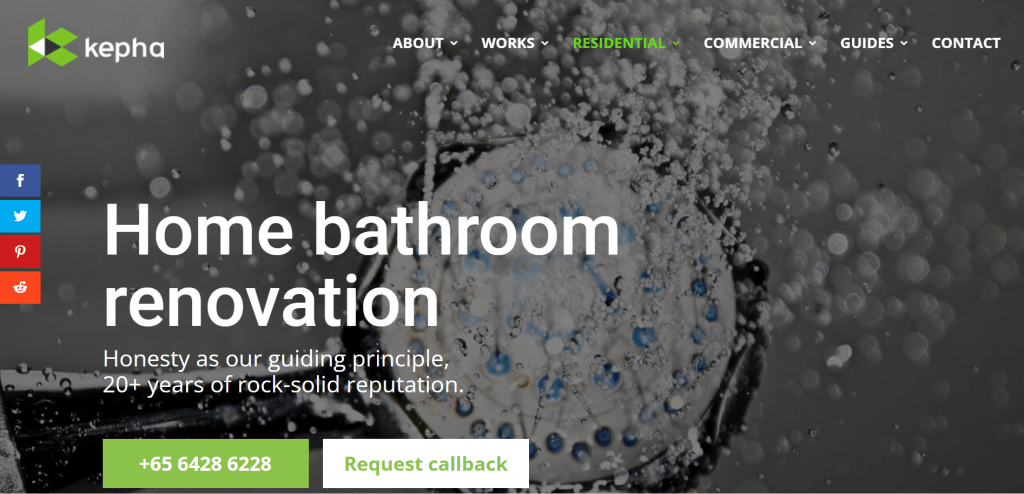 Kepha is a vastly experienced renovation contractor and interior design company known for its trustworthiness, workmanship, and emphasis on customer service.
Their company strives to make effective use of both light and space to create a well-lit toilet that incorporates task, accent, ambient as well as decorative lighting.
They strive to minimise condensation by installing an extractor fan, which vents to the outside, to eliminate steam.
They can also paint special anti-mould bathroom paint on your walls and ceilings to further reduce the risk of mildew taking hold.
Reviews laud the toilet renovation in Singapore for going out of their way to assist clients to the best of their ability.
They have a wide network of supplier contacts.
Conclusion
Do you have any reviews and comments to share regarding our choices for the best toilet renovation in Singapore?
While SBO is committed to supporting our local businesses, we welcome any feedback and anonymous sharing regarding your experience with the best toilet renovation in Singapore.
We hope that this guide will be useful in helping you to make an informed decision when it comes to finding the best toilet renovation in Singapore.
Explore More Content