10 Best Plant Nurseries in Singapore To Develop A Green Thumb [2023]
To cultivate your green thumb and decorate your house, we have compiled the list of the 10 Best Plant Nurseries in Singapore for you!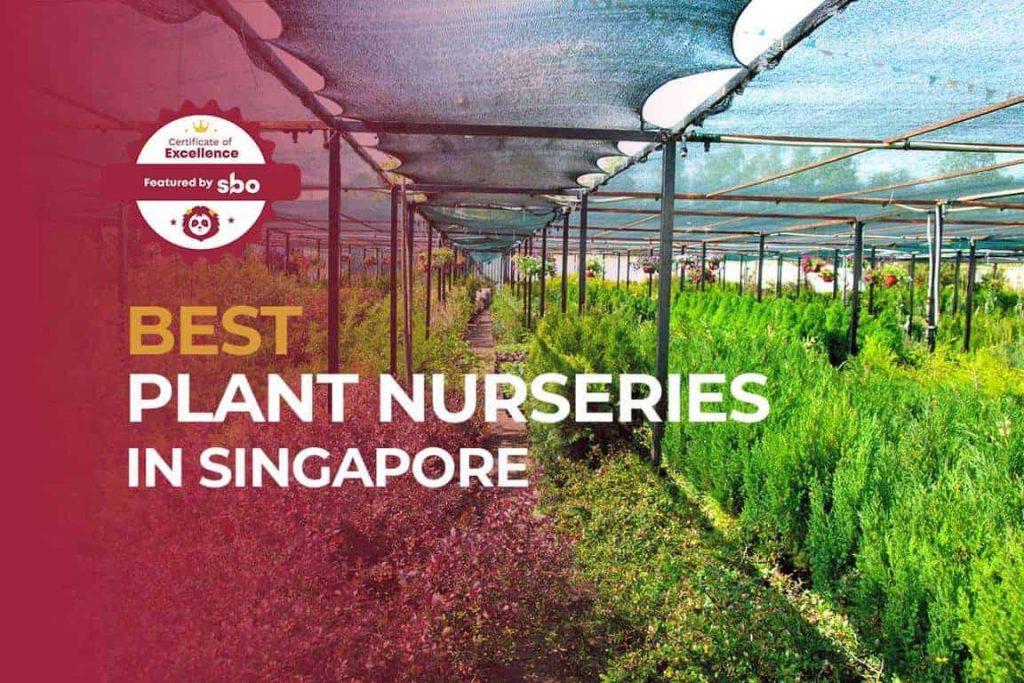 In Singapore, we are blessed with greeneries everywhere. Whether you're walking home, taking public transport or simply driving through the highway, you will see greens.
Today, Singapore is one of the greenest cities in the world. The lush urban greenery that we have is a result of sustained and dedicated efforts to green up Singapore over the past few decades.
These efforts beautify our nation but what about your house? Are you looking to decorate your house with greens as well?
If your answer to that is "yes", you're on the right article as we'll be introducing the 10 Best Plant Nurseries in Singapore today!
1. Edenvale Plants Singapore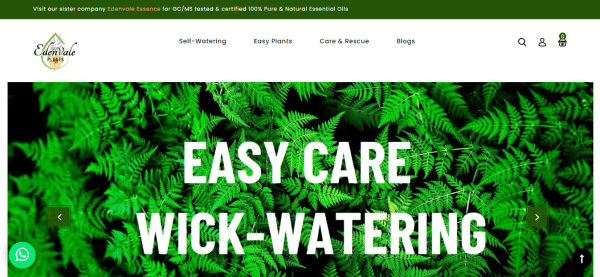 Add some colour and life to your space without the hassle of picky diva plants! Edenvale Plants Singapore offers plants that require minimum care, and are the least vulnerable to pests and diseases. These plants are great for those who are looking to beautify their apartments but have less time to care for them.
If this is what you're looking for, check out Edenvale! They guarantee high-quality products and specialised in wick-watering potted easy-care plants, tried-and-tested effective plant care and rescue products, to make plant ownership enjoyable and rewarding.
2. Wee Lee Nursery & Florist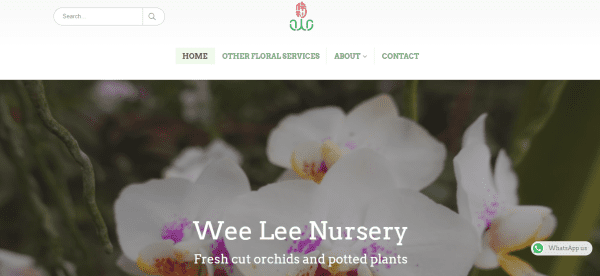 Wee Lee Nursery all began from a humble family-owned business established in 1982. Across the span of 35 years, they have been exploring a growing diversity of orchids while importing various plants to hotels, local wholesalers, overseas clients, and much more!
If you're not going down to their physical store, take a look at their newly created online store that was set up to reach out to more biennial lovers to extend their services and products to all. By providing a medley of fresh flowers and potted plants to their customers at the most affordable prices, you will find a suitable one at Wee Lee Nursery!
3. Far East Flora @ Queensway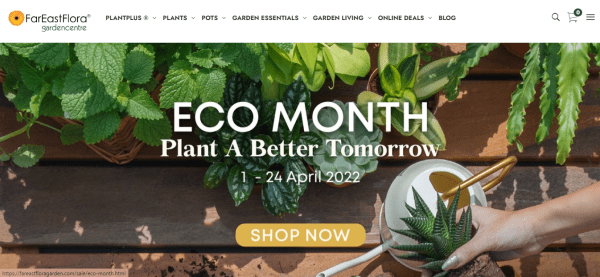 Over 50 years and running, Far East Flora Pte Ltd has grown from strength to strength. As Singapore's leading nursery operator, Far East Flora Pte Ltd prides itself in the provision of the largest selection of plants and garden accessories. Embodying a philosophy of quality without compromise, their range of plants is cultivated to exceed the expectation of today's most discerning clientele.
A beginner to growing plants? I have good news for you as green thumbs are not required here! Their Plantplus series house only the best indoor plants and each planter is equipped with a self-watering system to monitor and provide the right amount of water your plants need.
You can easily tell when it is time to water the plant with just one glance at the water indication. For those with a busy schedule, check out this planter series!
4. Chin Ling Nursery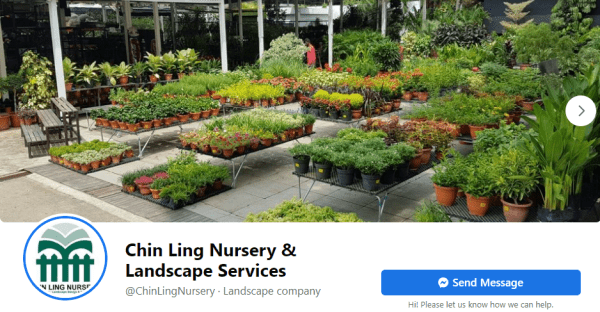 Established in 1984, Chin Ling Nursery has been a trusted Landscape Builder & Garden Centre for more than 3 decades. Understanding the difficulty of searching everywhere for your unique gardening needs, they offer a wide range of products to help you build your haven in any outdoor space. From Plants, Gardening necessities, Outdoor furniture to Garden Art they have them all!
With over 300 reviews, many customers complimented the wide variety of their plants which includes rare collector plants. With ample space to roam around, feel free to bring the young ones and have an educational excursion here!
5. The Nursery Singapore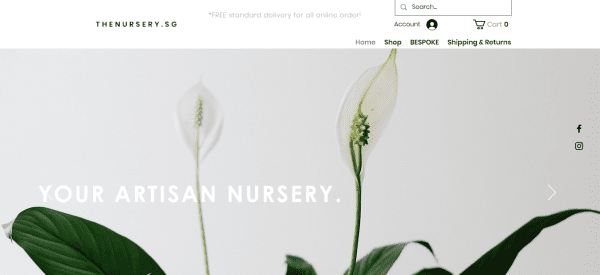 The Nursery Singapore is a modern nursery that distinguishes itself from the traditional nurseries in Singapore. Understanding the need to match decorative plants with the interior design of your apartments, The Nursery Singapore aims to use plants to complement the minimalist design. ​
Reviews attest to their professional team that brings life to apartments with their plants. With their experiences, they can give suggestions on the type of potted plants suitable for your house as well as its position, which is accompanied by the knowledge of their products.
6. Thong Hup Gardens Pte Ltd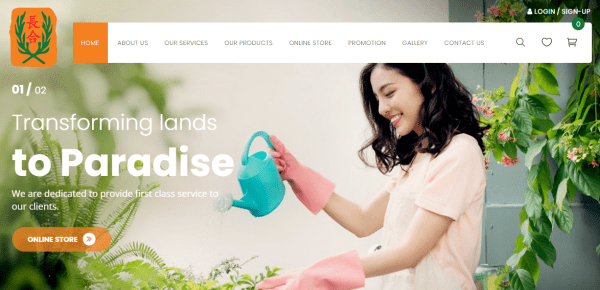 Founded by Mr Toh Thong Hup in the 1980s, Thong Hup Gardens Pte Ltd started as a humble turf supplier and has grown into one of the largest and most reputable turfs and landscape suppliers in Singapore.
From seeds, and fertilizers, to herbs and vegetables, Thong Hup Gardens Pte Ltd is a one-stop nursery that provides everything you need to start growing plants in the comfort of your house. Even if you're a greenhorn with plants, their professional team is there to guide you through the process so fret not!
7. BLG Nursery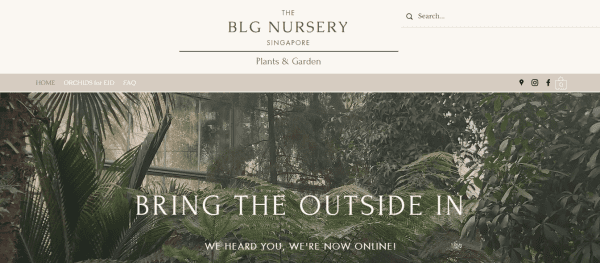 BLG Nursery is a brick & mortar plant nursery located in the heartlands of North-East Singapore. Conveniently located at the foot of Punggol Riviera LRT Station, they serve as the neighbourhood's one-stop garden centre bringing varieties of plants & gardening materials.
With over a hundred reviews, returning customers prefer this nursery over their competitors as their staff is friendly and knowledgeable. Their team would be happy to share the joy & knowledge of plants from their little patch of green and with their plant options to choose from, you will be spoilt for choice so do head over to check them out!
8. Plants and Friends Pte Ltd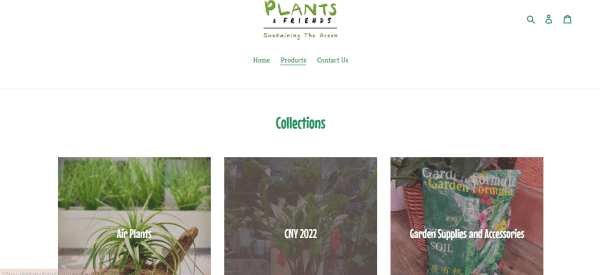 Plants and Friends carry a wide selection of plants and self-watering pots to cater to your gardening needs, including grow lights, garden supplies and accessories. Their plants are individually selected and potted in their self-watering pots and planters, great for busy Singaporeans who lack time to care for their plants.
Looking for some housewarming gifts? Check out their selections of plants! From tall & wide plants to tabletop potted plants, they have them all and are all ready to be in new homes or be presented as styled gifts.
9. Potta Plantta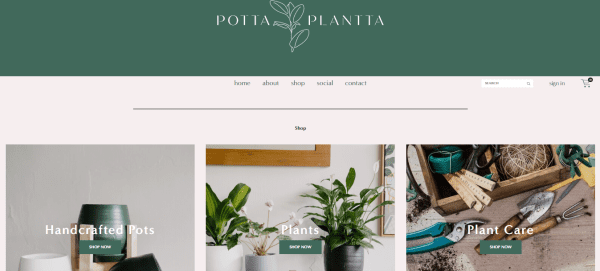 Potta Plantta collaborates with and supports artisans from South East Asia. Their products are all handcrafted individually, which requires expertise and time. Handcrafted products are personal to each artist and Potta Plantta supports their journey, their individuality, and their talent.
They select plants that suit a variety of indoor conditions ranging from low to bright light and repot their plants in a special blend of potting mixture that greatly reduces the risk of overwatering, the number one cause for plant death. Other than potted plants, they hold workshops for beginners as well!
10. Pick a Plant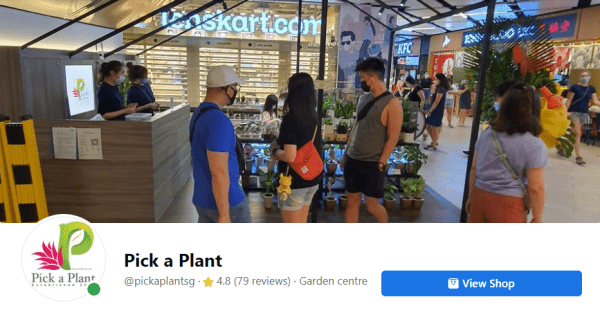 Pick a Plant is specialised in Airplants (Tillandsia) but do you know what they are?
Tillandsia and pineapple are cousins, and they belong to the bromeliad family. Tillandsia is the largest genus in the bromeliad family, having over 650 species. Most are native to the forests, mountains, and deserts of Central and South America.
Due to its epiphytic nature of no soil and hanging in the air, Tillandsia is commonly known as an airplant.
Pick a Plant started from a humble search for rare collector air plants from all over the world! Now with over 600+ species in the house, the founder of Pick a Plant continues to share his passion for their air plants (Tillandsia). They have one of the biggest selections of air plants for sales in the region so if that's what you're looking for, head over!
Conclusion
Do you have any reviews and comments to share regarding our choices for the best plant nursery in Singapore?
While SBO is committed to supporting our local businesses, we welcome any feedback and anonymous sharing regarding your experience with the above plant nurseries in Singapore. We hope that this guide will be useful in helping you to make an informed decision when it comes to finding the best plant nurseries that help cultivate your green thumb.
Looking to renovate your house but not sure where to get the best tiles? Head over to our compiled list of the 20 Best Tile Shops in Singapore and you might just find what you need!
Explore More Content