10 Best Home Security System in Singapore to Secure Your Home [2023]
Cuz' locking the doors ain't enough.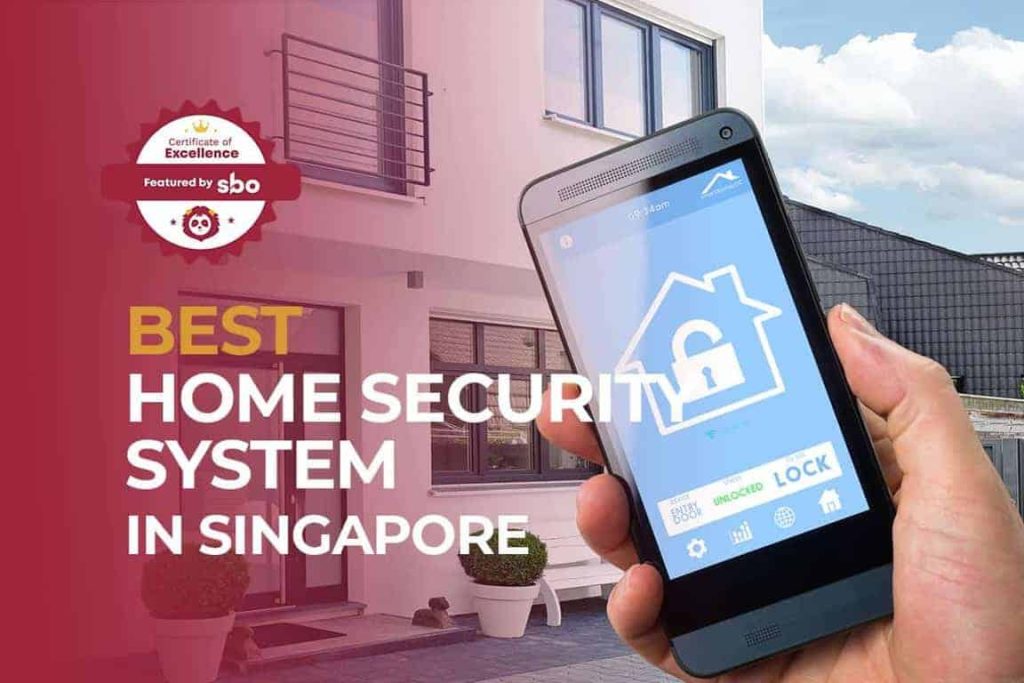 Home security includes both the security hardware placed on a property and individuals' personal security practices.
Security hardware includes doors, locks, alarm systems, lighting, motion detectors, as well as security camera systems.
Looking for a home security system in Singapore?
In this post, we've gathered all the details to compile a list of the 10 best home security system in Singapore.
1. i-Secure Solution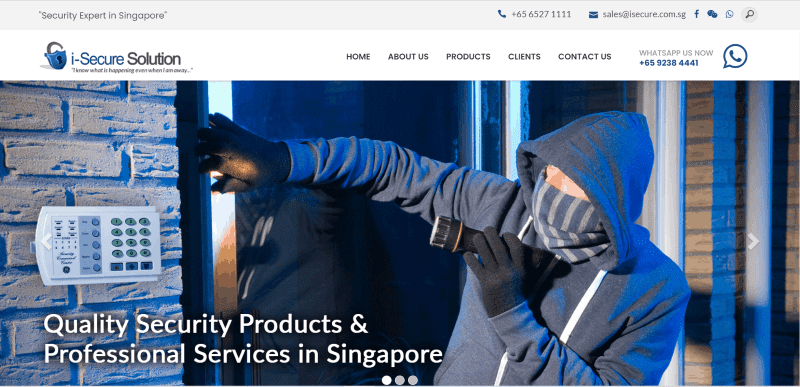 i-Secure is an established company with their own in-house technicians to provide installation of CCTV, Security System, Card/Pin Door Access, Biometric, Audio/Video Intercom Systems and Internet Remote Viewing for multi-locations such as houses.
Besides CCTVs, Alarm Systems and Door Access Systems, they have intercoms for sale.
Our recommendation is to get their Dahua WiFi 7″ Audio Video Intercom – VTH5221D/DW-C, which comes with both IPC surveillance and alarm integration.
Reviews praise the home security system in Singapore for being professional and helpful with enquiries.
Products are of good quality and are reasonably priced.
2. SECOM Smart Security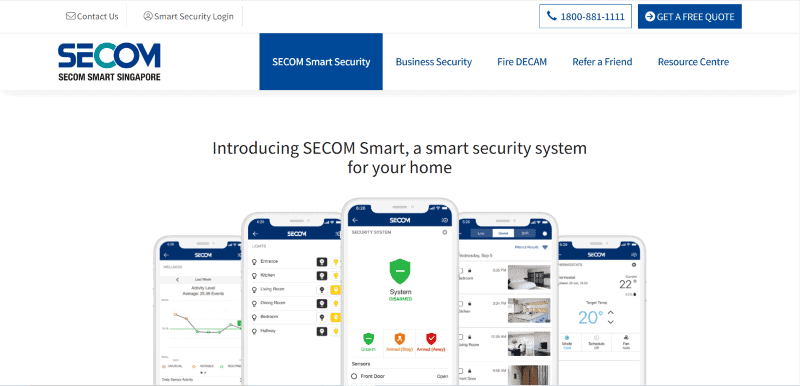 SECOM Smart Security is the company's latest security solution that gives you more control over the way you secure your property.
Their cutting-edge solution integrates an alarm system and security cameras into a single mobile cloud platform controlled via a free mobile application.
The mobile application allows you to access, monitor and control your security system from anywhere and anytime.
Their security cameras are able to capture motion or event-triggered video clips, making it effortless for you to search for exactly what you want to watch later.
You will also be able to get video clips sent directly to you via push notifications or email when the front door opens, the alarm goes off or when motion is detected.
Their Secom Smart Basic home security system in Singapore is priced at S$1.70 per day, whereas their Secom Smart Vision Basic security system is priced at S$2.00 per day.
Unlike the former, the latter home security system in Singapore comes with video monitoring for you to check in remotely and record videos to view later.
3. HomeSafe Security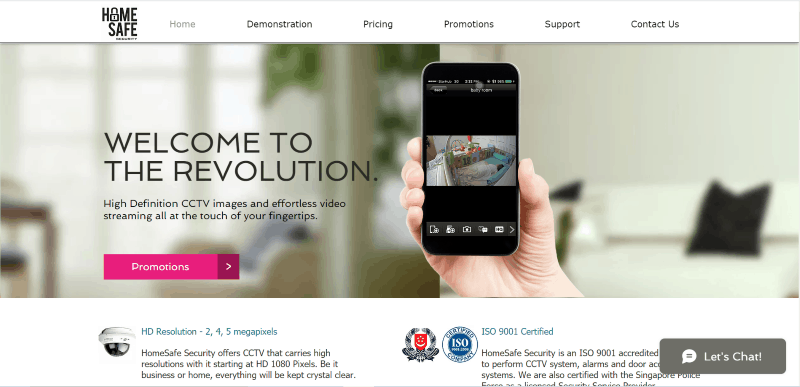 HomeSafe Security is an ISO 9001 accredited company to perform CCTV systems, alarms and door access systems.
The home security system in Singapore is also accredited by the Singapore Police Force as a licensed Security Service Provider.
HomeSafe Security offers CCTV that carries high resolutions starting with HD 1080 Pixels.
Be it business or home, all recorded footages will be crystal-clear. 
Unlike most CCTV service providers, HomeSafe Security maintains their own CCTV technicians who are professionals in installing and maintaining security systems.
Reviews praise the home security system in Singapore for installing the home CCTV cameras properly and in a neat fashion, thereby giving customers a peace of mind.
4. Starlite Systems Technologies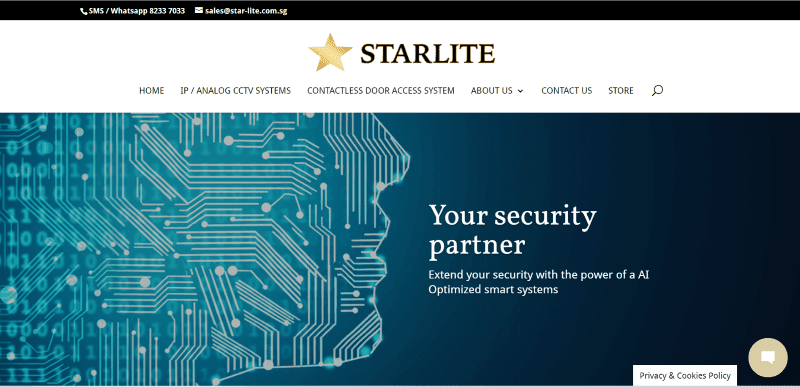 Starlite Systems Technologies Pte Ltd was established in 2007, supplying access cards and basic security solutions to various dormitories in Singapore.
Since then, their company has become a leading name within the industry, offering solutions for surveillance and security equipment with their team of in-house technicians.
Their clients span a wide range of industries, including educational institutions, dormitories, multi-national organisations, retail stores as well as private homes.
Our recommendation is to get their Hikvision IR cube network camera, which is priced at S$680.
It comes with Wi-Fi support for wireless network transmission, onboard storage via SD card, and IR infrared LEDs for night-vision recording.
It has a small, easily adjustable body, and is great for use in homes or small businesses.
Remote monitoring is possible via Hikvision's mobile app Hik-Connect, or via their network solution iVMS-4500, making their camera effortlessly scalable.
It is also ideal to be used either as a standalone security camera or part of a larger system.
5. Surveillance Zone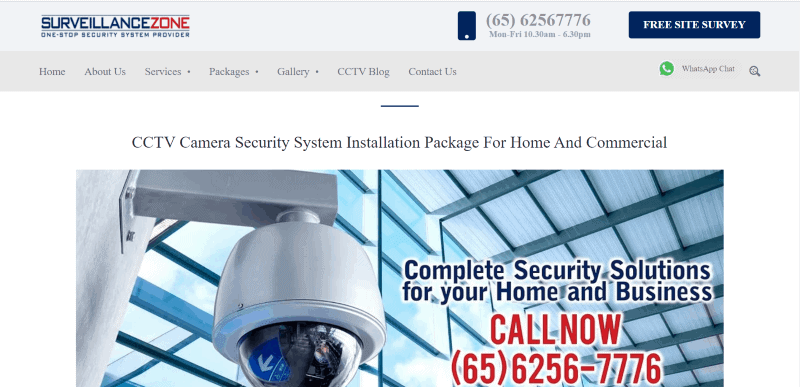 Surveillance Zone is a professional security system service provider that has been offering trustworthy, reliable services since 2003.
The company is one of the major providers of security systems and installation services.
They work closely with both commercial and residential customers to offer them heightened security.
Moreover, the company is registered under the Singapore Police Force as a service provider.
Besides CCTV packages, they also offer door access systems.
Door access control systems allow you to manage the authorisation of the individuals you hire or allow with safe and secure access in and out of various parts of your home and business.
Our recommendation is to get their MB700 Reader, which has a superior ergonomic design.
It comes with both face recognition and fingerprint verification methods.
Reviews praise the home security system in Singapore for their professionalism, commitment and attention to detail; they even go above and beyond their work.
6. CCTVBros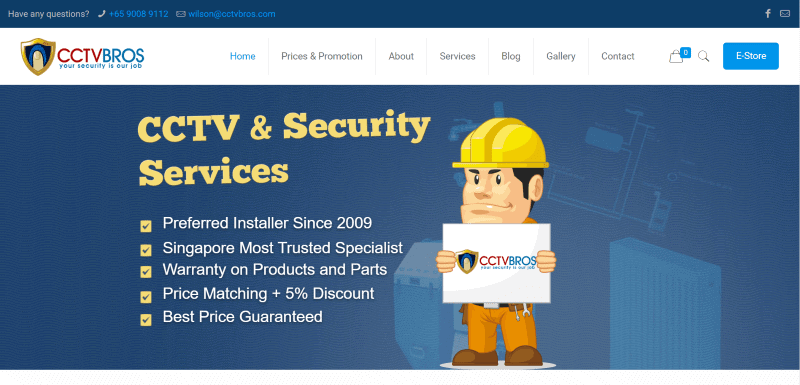 CCTVBros was set up in the year 2009. It was merely a provision of simple CCTV installation back then.
Today, they provide a range of security and communications related services from CCTV installation to biometric and wired networking services.
They pride themselves on offering the lowest prices.
If you can find a cheaper price elsewhere for the same system configuration, they will reduce their prices by 5%!
Reviews highlight the awesome experience customers had with the installation team, who provided speedy installation for the home security system in Singapore.
7. Astrol Security Engineering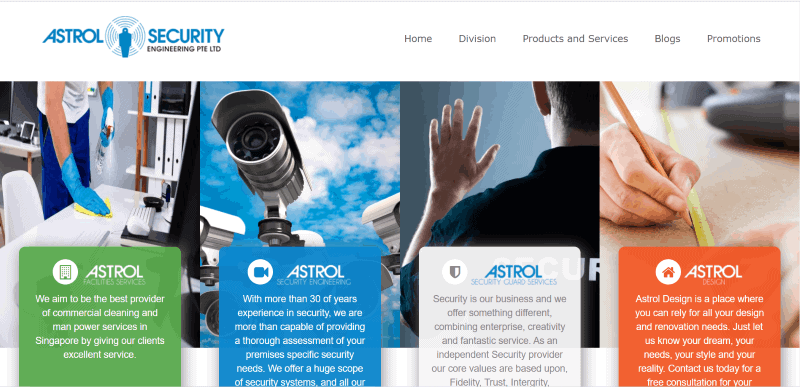 With more than 30 of years experience in security, Astrol Security is capable of providing a thorough assessment of your premises specific security needs.
They offer a range of security systems, and all their personnel are professionally trained.
Our recommendation is to go with their Security Alarm System.
Their Security Alarm System leverages advanced technology for burglary and environmental intrusion detection.
All the alarm's zone sensors and LED/LCD Keypads are connected to the Control Panel, which in turn, monitors all the protected zones.
Reviews laud the home security system in Singapore for their good service with responsive field service staff and a support team that helps to facilitate the work.
8. CCTVCamera.com.sg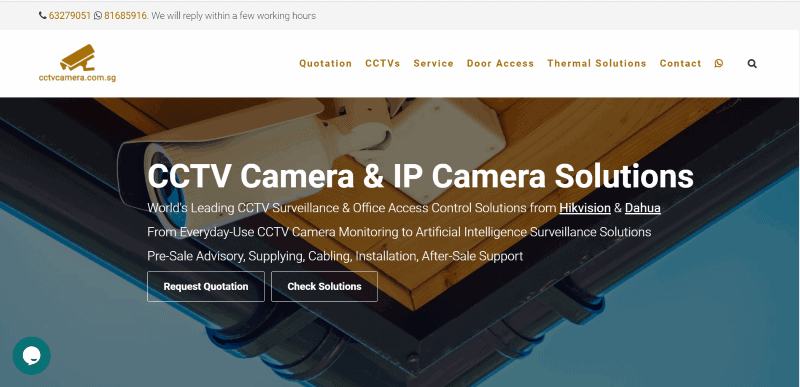 Looking for a CCTV camera to supplement your home security system in Singapore?
CCTVcamera.com.sg's CCTV and IP Camera solutions will address your needs, from surveillance recording and monitoring to security applications like Access Control.
They have crystal-clear and highly popular CCTV Cameras and IP Cameras from brands Hikvision and Dahua.
These cameras have advanced Artificial Intelligence applications like people counting, facial recognition, and customer demographics.
They not only provide CCTV camera solutions, but also pride themselves in their superior after-sale service and lifetime technical support.
Plus, they are BizSafe 3 certified and are a Singapore Police Force licensed CCTV Camera security solution and service provider.
They are also registered under both Vendors@GOV and GeBiz.
9. Pixels Connect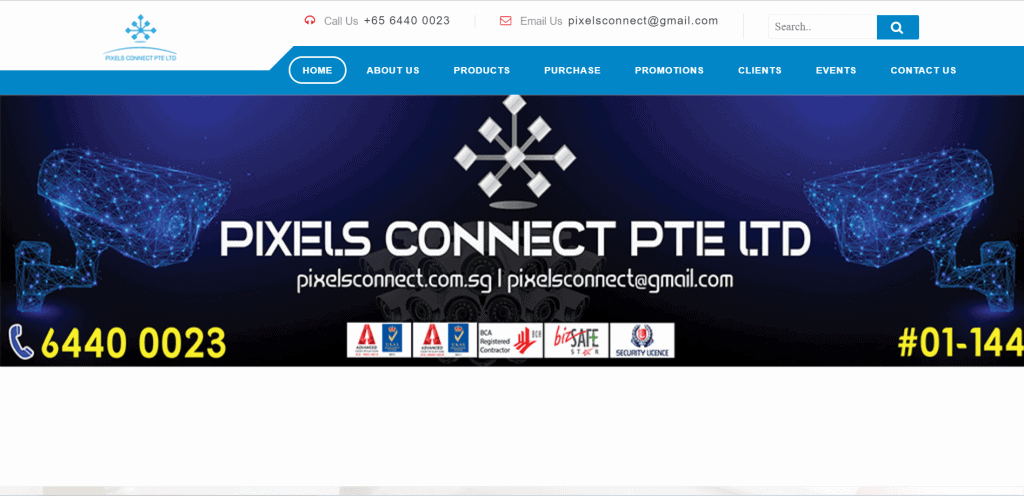 Pixels Connect offers complete security solutions that are becoming an absolute necessity for every home.
From CCTV cameras to digital video recorder equipment, they provide high-quality video surveillance products at highly competitive prices.
Our recommendation is to get their video doorbell, which is currently on promotion at a discounted price of S$188.
The doorbell will send alerts as soon as motion is detected or whenever visitors press onto it.
The doorbell monitors your home 24/7 in High Definition video with infrared night vision and also supports a MicroSD card.
Reviews praise the home security system in Singapore for their excellent customer service and camera quality, unlike the other cameras customers bought previously.
10. Revlight Security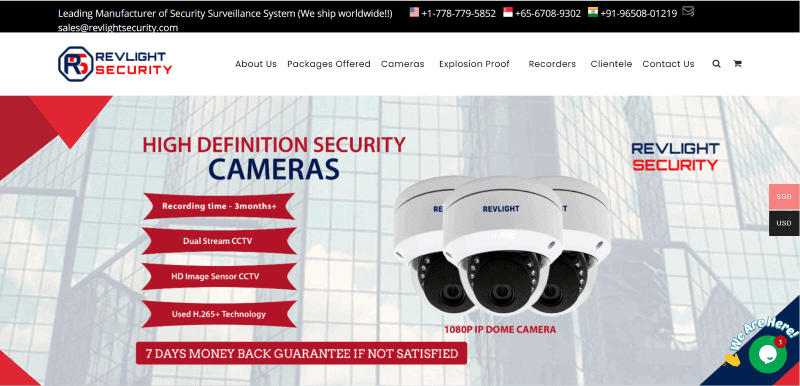 RevLight Security is notably the best service provider when it comes to CCTV Camera Security systems.
The security company, which is a subsidiary of RevLight Solutions, is run by a team of highly qualified IT Engineers.
The RevLight Security Team serves their customers with cost-effective, consistent and quality services.
Our recommendation is to get their flagship RevLight Surveillance CCTV System, which is the perfect combination of the most advanced technology and hardware.
Looking for a specific camera type for your home security system in Singapore?
Their cameras include both analog and IP cameras; they also include both bullet type and dome cameras.
The systems are either NVR (Network Video Recorder) for IP CCTV Cameras or the DVR (Digital Video Recorder) for the Analog CCTV Cameras.
Conclusion
Do you have any reviews and comments to share regarding our choices for the best home security system in Singapore?
While SBO is committed to supporting our local businesses, we welcome any feedback and anonymous sharing regarding your experience with the best home security system in Singapore.
We hope that this guide will be useful in helping you to make an informed decision when it comes to finding the best home security system in Singapore.
Explore More Content