10 Best Dry Cleaning in Singapore to Clean Your Clothes [2023]
Make a clean break with traditional cleaning methods.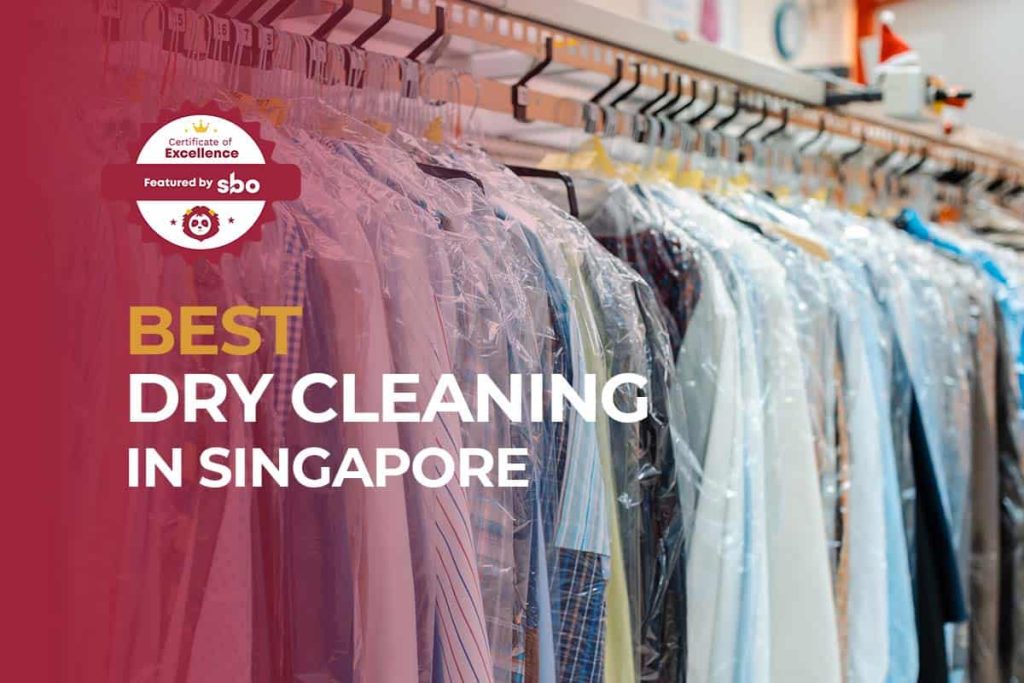 Ever heard of dry cleaning?
Dry cleaning is very similar to regular home laundering, but a liquid solvent is used to clean your clothes instead of water and detergent.
The solvent contains little or no water, hence the term "dry cleaning".
Why then, should one opt for dry cleaning in Singapore?
Benefits of Dry Cleaning in Singapore
1. It is Gentler to the Cloths
Unlike other methods of cleaning cloths like using the hands or a washing machine, dry cleaning is relatively gentle on the cloths. Dry cleaning does not involve all the pressure and the gripping, just entails the use of the solvent and the machine.
2. Removes the Need for Water
Water is one of the mediums used to clean cloths, but it is not the only medium. It also has some disadvantages. For instance, cloths may lose their color when soaked in water, or the fabric may crease and shrink, losing shape. Dry cleaning eliminates the use of water, thus eliminating the possibility of these disadvantages.
3. More Effective than Traditional Cleaning Methods
Clothes made of delicate fabrics such as silk, wool, leather, and suede last longer and retain their original colour and texture better when they are dry cleaned.
Looking for a dry cleaning in Singapore? In this post, we've gathered all the necessary details to compile a list of the 10 best dry cleaning in Singapore.
1. Presto Drycleaners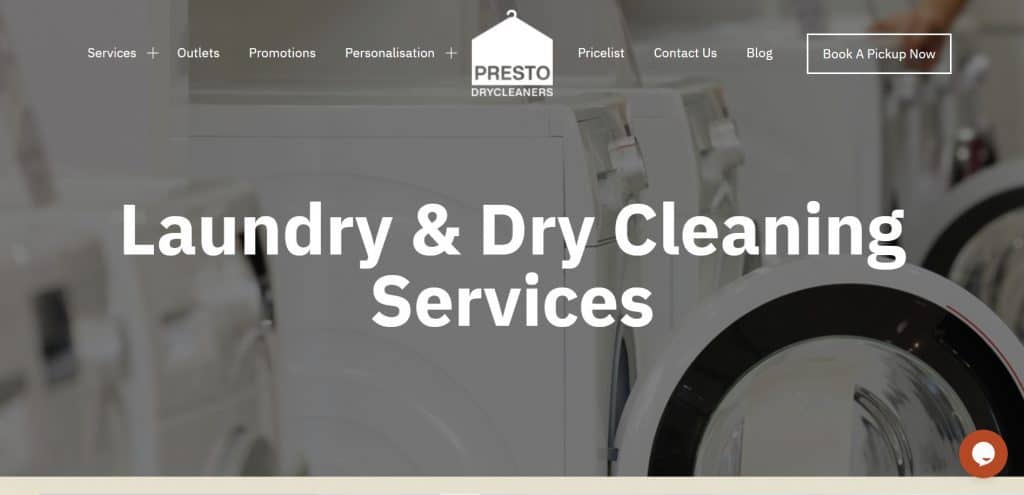 With more than 20 years of dry cleaning and laundry experience, Presto provides one of the best laundry and dry cleaning in Singapore.
They promise to get your items ready within four working days.
The dry cleaning in Singapore offers multiple service speeds to meet your needs – Standard, Express, and Same Day.
At Presto, you may choose to have your garments and bedding dry cleaned or laundered.
The dry cleaning in Singapore provides both laundry and dry cleaning services in Singapore to meet your household's various cleaning needs.
They also try their best to accommodate your special requests such as ironing of crease lines, folding or starch amount.
The dry cleaning in Singapore offers multiple packaging and finishing options, all up to your personal preferences.
Their professional garment care teams will advise you on the best suitable cleaning care methods for your item's material to prevent damages and problems.
2. Astoria Dry Cleaning Services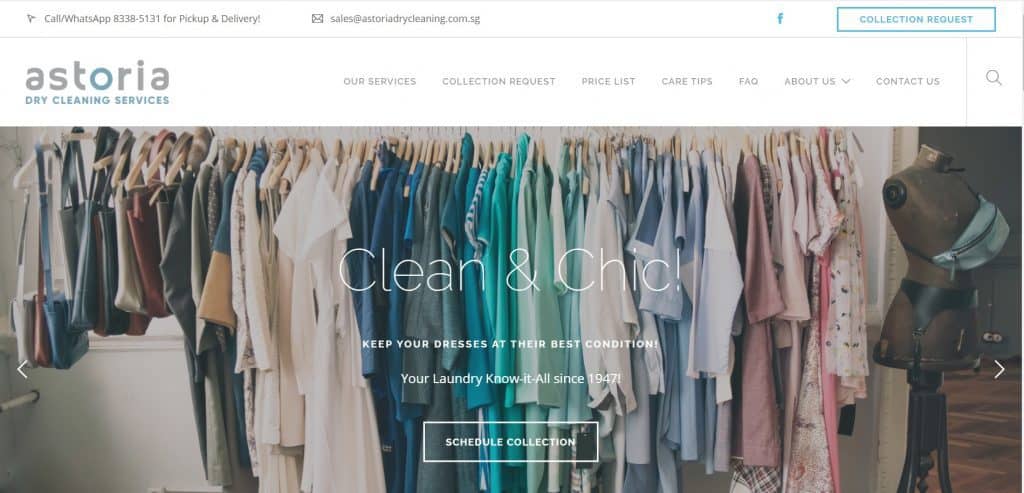 Established in 1995 with a rich heritage since 1947, Astoria Dry Cleaning Services has been a front runner in the dry cleaning and laundry industry in Singapore.
The dry cleaning in Singapore is humbled to have served esteemed clients ranging from high fashion labels to government statutory boards such as People's Association.
Before your clothes are dry cleaned, they are carefully inspected for stains.
Stains, especially those on delicate fabrics, need to be carefully pre-treated before dry cleaning takes place.
They apply different solvents to clean different garments and to treat strains.
You can specify if you want your dry cleaned clothes folded or hung.
Their turn-around time for dry cleaning services is 3-4 working days.
3. Singapore Dry Cleaning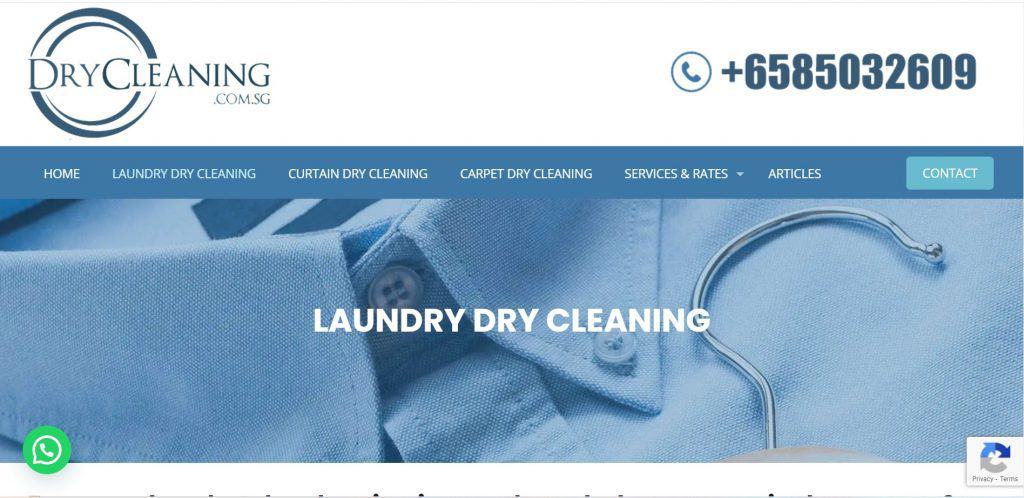 Singapore Dry Cleaning is known for its excellent customer service.
They have employed well trained representatives who deal with the customers in a friendly and polite way.
They strive to ensure that all customer complaints are looked into as soon as possible.
Their representatives are knowledgeable, well trained, and friendly when dealing with customers.
They will remember your name and have your garments picked up or delivered on time with no questions.
They ensure that their customers get their clothes dry cleaned at the agreed time and date.
To save their customers the time spent on picking up their cleaned garments, the company also provides free laundry pick-up and delivery services.
They offer a wide range of services to customers.
Besides dry cleaning of clothes and washing of clothes, they also wash and dry clean carpets and iron clothes.
4. KnocKnocK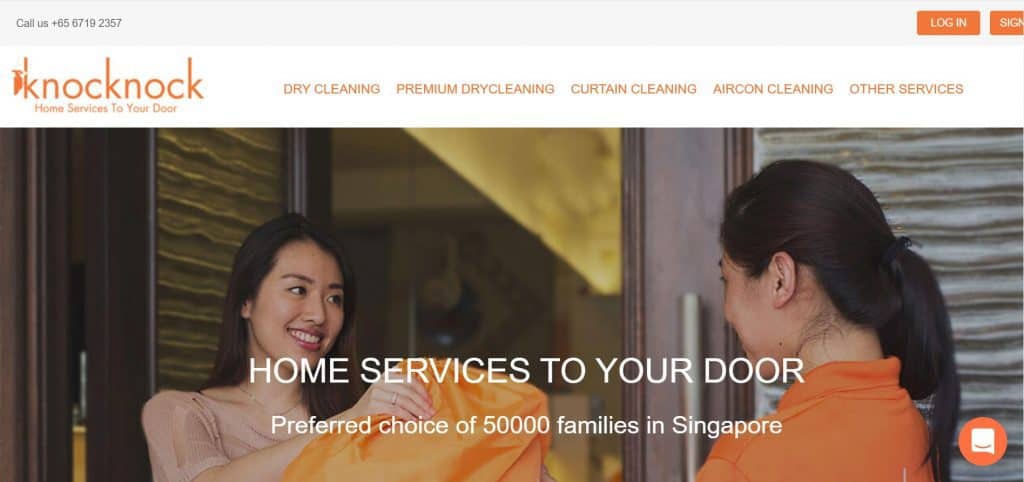 KnocKnocK offers premium dry cleaning, load wash, laundry service to your door with free pick up & delivery island wide.
They are rated as one of the best laundry services in Singapore and have served more than 50,000 Singapore families!
Simply book a service online with their award winning application from Google Play or the App Store.
Collection and delivery is free. Just let them know where you are.
Their premium dry cleaning service uses green & eco-friendly cleaning technologies, and adheres to rigid safety and security check procedures that comprise 21 steps.
5. Duo Nini Laundry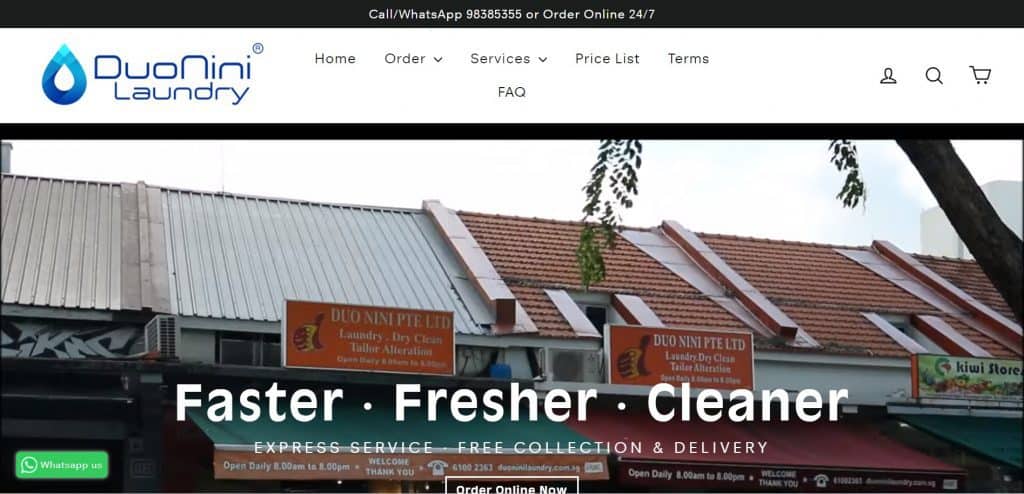 Duo Nini Pte Ltd was first established in 1995 as a laundry service provider and operating as a humble neighbourhood shop.
Over the last 25 years, it has evolved to become a full scale laundry factory providing a wide range of laundry, home, office as well as disinfection fogging services to consumers in Singapore.
Do you have laundry that needs to be collected for cleaning on a regular basis?
They provide contract laundry and dry cleaning services for businesses as well as individuals.
By using a contract service you will save on costs and minimise hassle.
All items are inspected before and after dry cleaning.
Loose and/or missing buttons are sewn back; minor tears and loose threads re-stitched.
Additional care such as ironing and pressing are provided to keep your garments in tip-top condition and shape.
You can be assured that they will take the utmost care during dry cleaning.
6. Cotton Care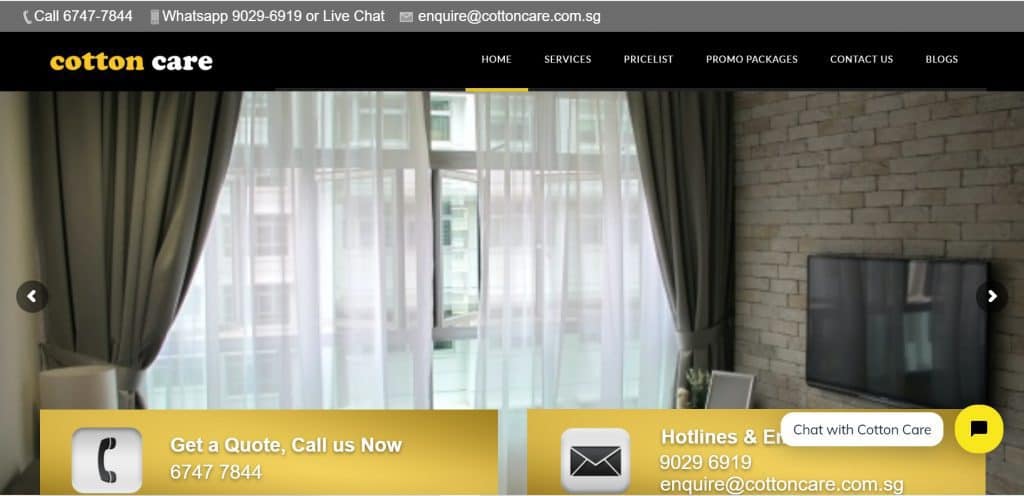 Cotton Care has a broad variety of laundry services and dry cleaning services in Singapore, making it simple for you to send your laundry.
Their quality laundry and dry cleaning services also come with free collection and delivery with a default 7-days turnaround time that suits most people, especially weekly washers.
You can also request for express delivery, which will depend on the delivery schedule.
There are a few options to reach the dry cleaning in Singapore:
Telephone: their lines are available from 8:30am to 8:30pm on weekdays and 8:30am to 4:00pm on Saturdays except for public holidays.
SMS: provide your name, address, contact number(s), date & time available.
WhatsApp: you may take a picture and send to them for price indication.
Email: likewise, pictures can be sent if items are hard to describe over text.
7. A&B Professional Dry Clean & Laundry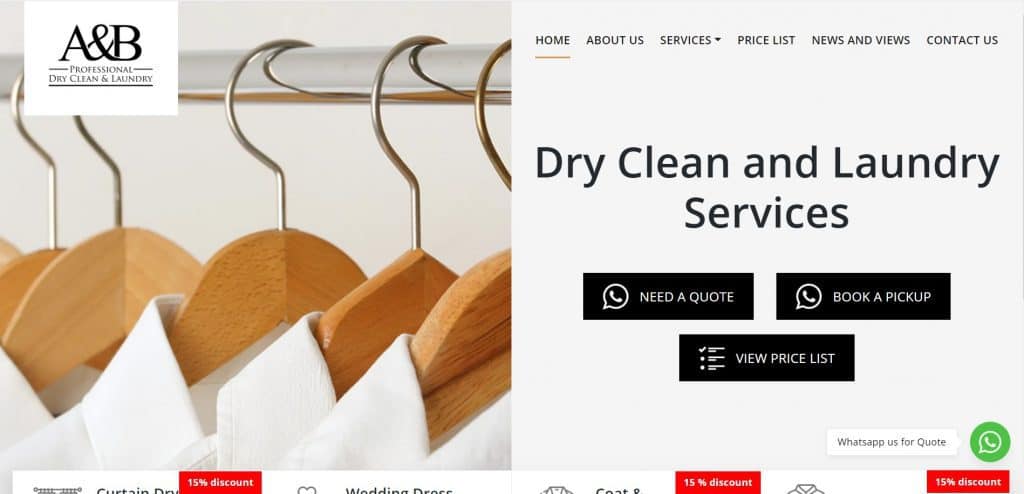 A&B Professional Dry Clean & Laundry was created to service the fast growing door to door laundry and dry cleaning market.
They have the latest laundry equipment and experienced professionals.
This gives the dry cleaning in Singapore an edge to wash and dry clean your wedding dresses, evening gowns, casual wear, sarees, winter wear, as well as curtains, carpets, and other common household items.
A&B Professional Dry Clean & Laundry's laundry and dry cleaning factory is located in the Kaki Bukit industrial area spanning approximately 6000 square feet.
Current contracts fulfilled by the factory include door to door on-demand dry-cleaning/laundry, laundry counter agents and a sizeable proportion of commercial contracts from the hospitality, education and aviation sectors in Singapore.
8. Laundryheap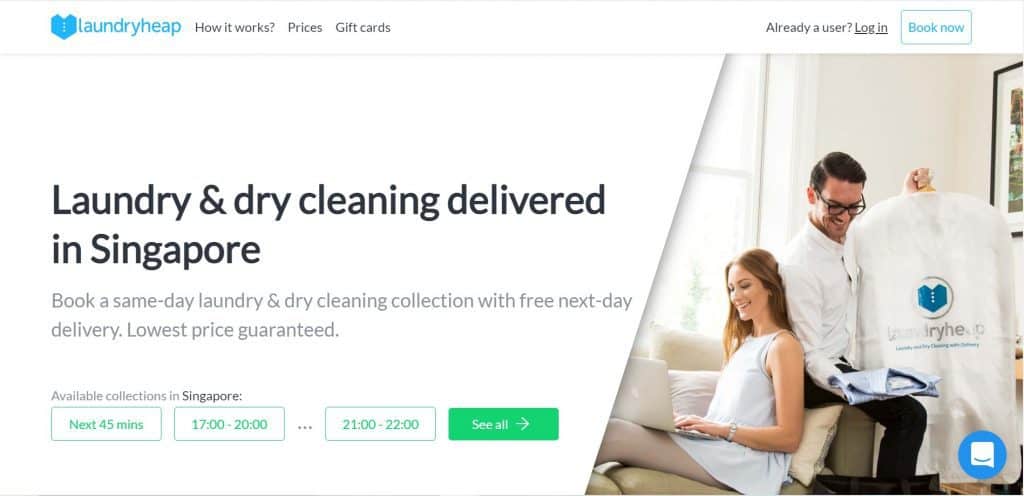 Laundryheap collects, washes and delivers your dry cleaning in 24 hours.
Their dedicated driver picks up your dry cleaning in the same day at no additional fees.
The average costs for their dry cleaning in Singapore (per item) are as follows:
Shirts & Tops: S$4.50
Suits & Trousers: S$15.00
Dresses & Skirts: S$8.50
Traditional Items: S$16.00
Outerwear: S$11.00
Home Items: S$9.00
Accessories & Homewear: S$7.00
Bottoms: S$6.50
9. Laundry Club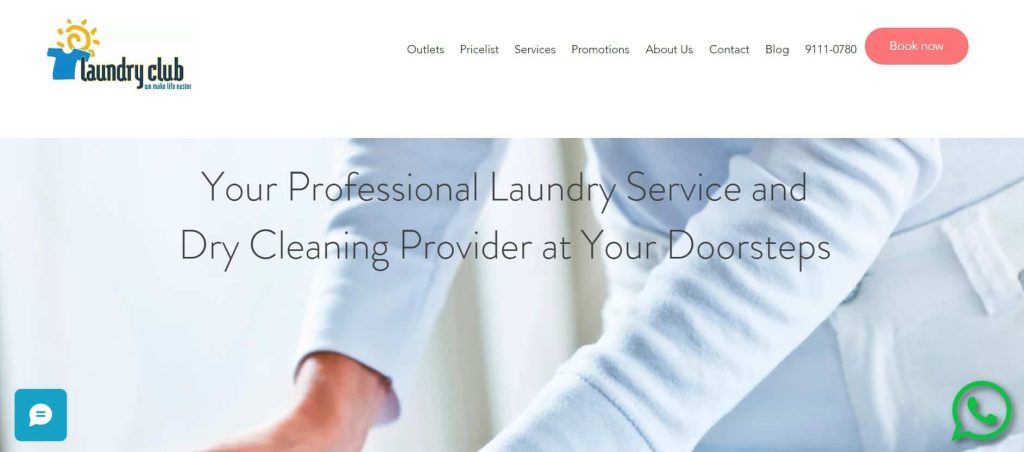 Laundry Club aims to provide the most comprehensive and accessible dry cleaning services to their customers.
With their 6 strategically-located outlets spread across Singapore, you can be sure to find a Laundry Club near you.
As part of their theme of convenience, Laundry Club also offers free delivery for a minimum spending of $30.
As part of Covid-19 measures, they have also set up contactless delivery to make sure that the process is safe for both parties.
They are also offering a promotional 20% discount for their new Hypocleanz service.
This coating offers protection from viruses, bacteria, and germs for up to 30 days.
Note that this is ideal for garments, beddings, linens, and even curtains.
10. Ocean Laundry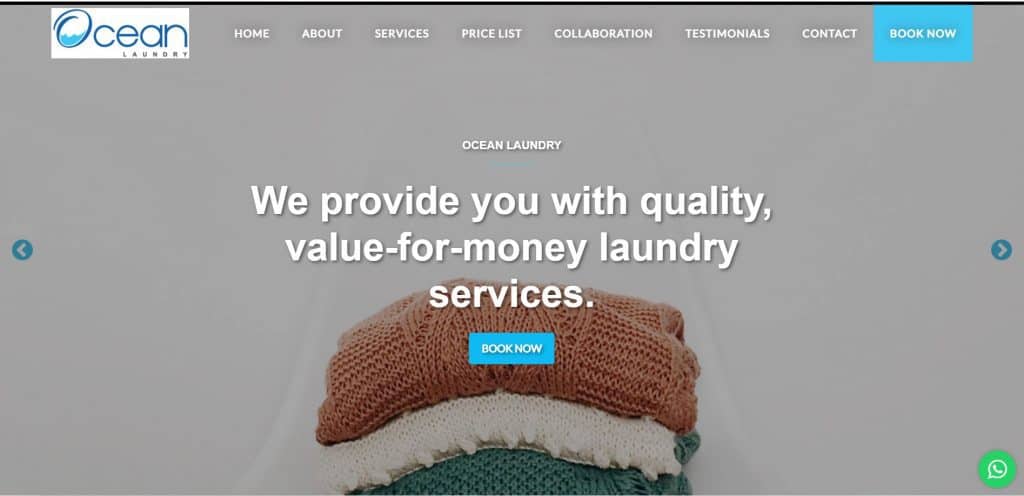 Ocean Laundry, a family-owned business, has been in the laundry cleaning industry for 40 years.
They have received wonderful compliments throughout the years due to their progressive combination of traditional cleaning methods and their adoption of the latest cleaning technologies.
In addition, they will select the best solvents and chemicals for dry cleaning so that your expensive garments are well-taken care of.
The dry cleaning in Singapore provides islandwide pickup and delivery.
Their dry cleaning charges are also highly affordable, beginning at only S$3.50/kg.
Free delivery by the dry cleaning in Singapore applies for a spend of S$30 and above.
Conclusion
Do you have any reviews and comments to share regarding our choices for the best dry cleaning in Singapore?
While SBO is committed to supporting our local businesses, we welcome any feedback and anonymous sharing regarding your experience with the listed dry cleaning in Singapore.
We hope that this guide will be useful in helping you to make an informed decision when it comes to finding the best dry cleaning in Singapore.
Explore More Content