7 Best Interior Designers in Singapore For a Wonderful Home [2021]
Fulfill your wish of creating a dream home with the help of the best interior designers in Singapore.
Home & Living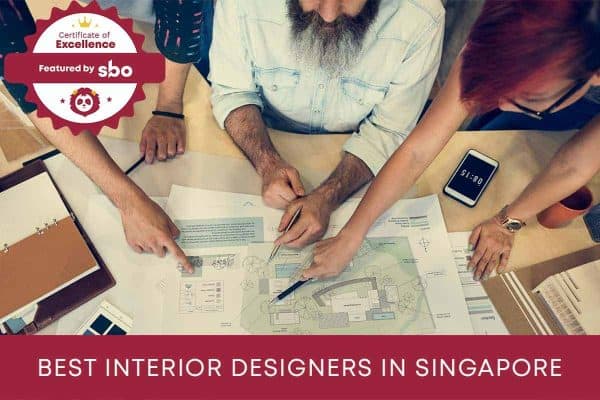 Our team at SBO.sg is committed to being a one-stop avenue to connect local businesses and consumers. We hope that our research efforts can help you save time and money by finding you the best deals without having to search around the vast world-wide-web.
Are you looking to create a dream home that you have so desired? If so, interior designers in Singapore is what you would want to look for.
In this post, we've gathered all the necessary details including unravelling reviews and testimonials to derive a list of the 7 best interior designers in Singapore that make your dream home a reality.
1. MOW Interior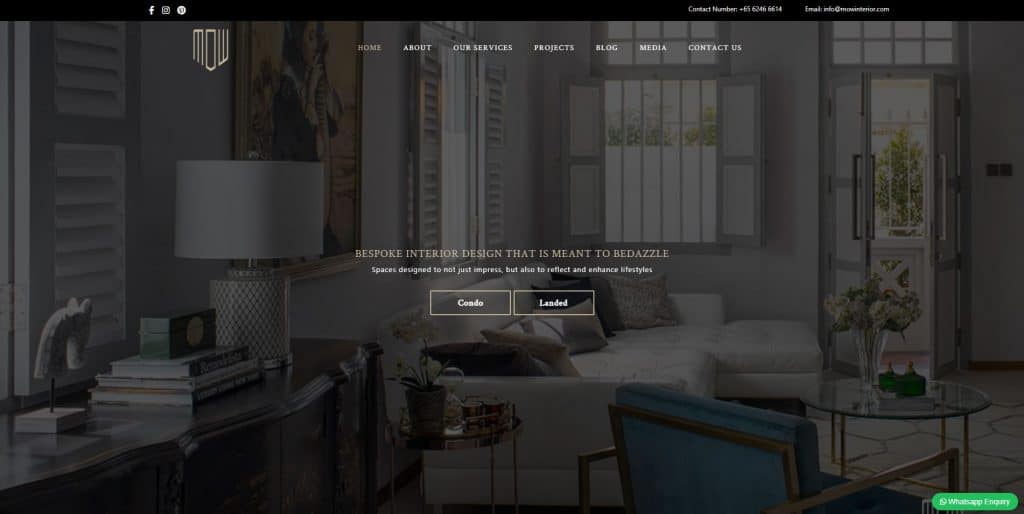 Founded by experienced interior designers Wong Teck Soon and Shermaine Ong, MOW Interior is a leading interior design firm in Singapore with its focus on inspiring their clients and demonstrating their design excellence to exceed their clients expectation.
MOW Interior specialises in residential interior design, namely landed house, condominium, penthouse and luxury apartment interior design. They also specialise in commercial interior design. If you are looking for a good interior design for your office that reflects your values, MOW Interior is a great choice.
In order to meet their clients' expectation, they have developed a unique and systematic design process that is made to guarantee efficiency, smooth-running operations and a peace of mind.
2. The Interior Design Lab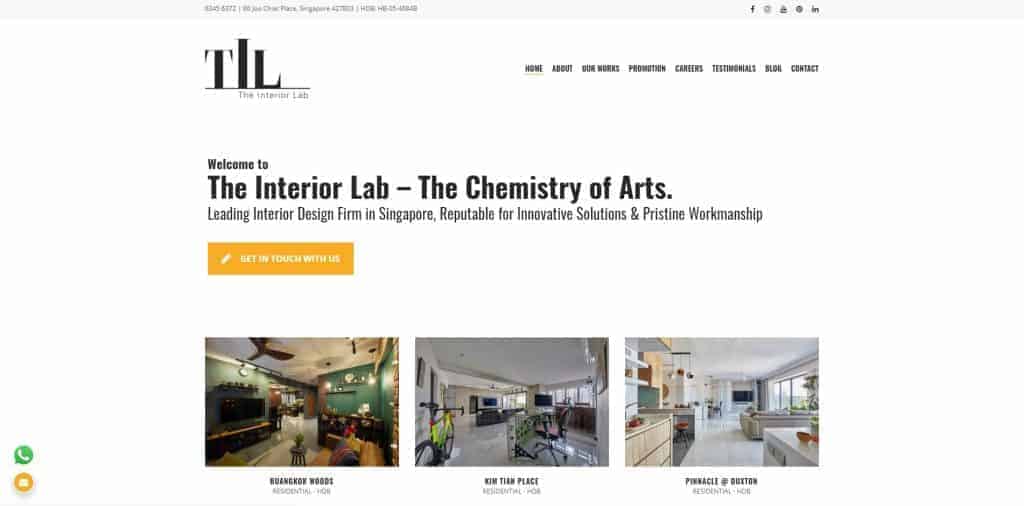 Interior Lab was founded by a pair of veteran interior designers who are passionate about bringing creativity, innovation and unique designs together to help clients create their dream home with the highest standards of quality, service and design.
Over their years of service, Interior Lab has obtained several accreditations including CaseTrust Accredited Interior Design Firm, HDB-Registered Interior Design Firm and BCA Licensed Builder.
They have also featured in various media platforms such as The Straits Time, Zaobao, and Suria.
They specialises in providing a wide range of interior design services in Singapore for residential (HDB, Condo/Apartment and landed property) and commercial spaces in Singapore.
Commercial interior design services are provided under a different name called TIL Concepts. Specific services provided include office renovation and reinstatement as well as retail renovation.
3. Design4Space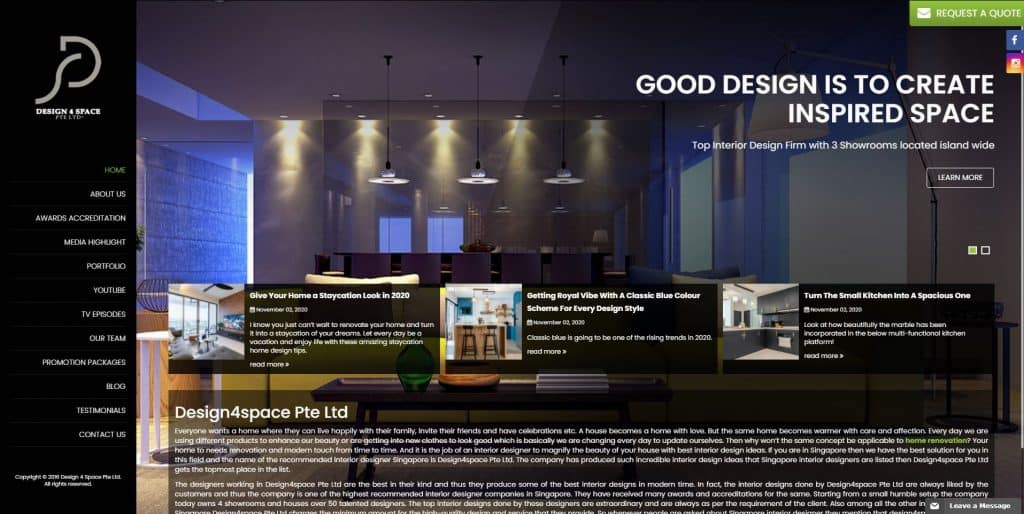 Founded as a humble set-up, Design4Space has since evolved into a full-fledged interior design firm. They have managed to complete a few thousand projects for their clients to date rooted in their commitment to show utmost professionalism and execute their work in an effective and efficient manner.
Design4Space specialises in providing HDB Interior design services, condominium interior design services, landed new erection/a&a works and commercial projects.
They offer more than 60 different packages catered to the client's needs and budgets for different types of HDB and condominiums.
Over the years, Design4Space has built itself up as a reputable interior design firm and gained several awards and accreditation. These includes CASETRUST-RCMA Accredited, BIZSAFE 3 Awarded & Certified and Singapore SME Prestige Award.
They also appeared in various media platforms such as CNA Lifestyle and The Smart Local.
4. Starry Homestead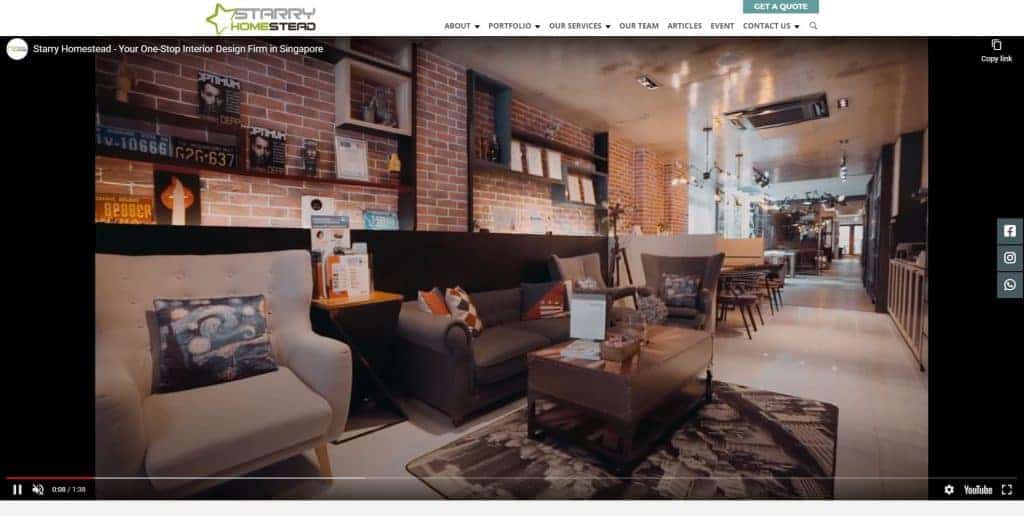 Starry Homestead is a one-stop interior designer that offers customised and affordable interior design services for clients. They are known for their creativity in building ideal spaces for residential and commercial premises.
They are dedicated to carrying out their work with superb customer service and impeccable craftsmanship that is delivered on time and within budget.
In order to make a more informed decision, clients can access a virtual tour of 3 different interior designs (Modern, Scandinavian and Industrial) on their website.
Starry Homestead has managed to build up a proven track record of reliability and excellence with the many awards and accreditation that they have achieved. These include Singapore Prestige Brand Award 2018 and Women Entrepreneur Awards: WEA2019.
5. Icon Interior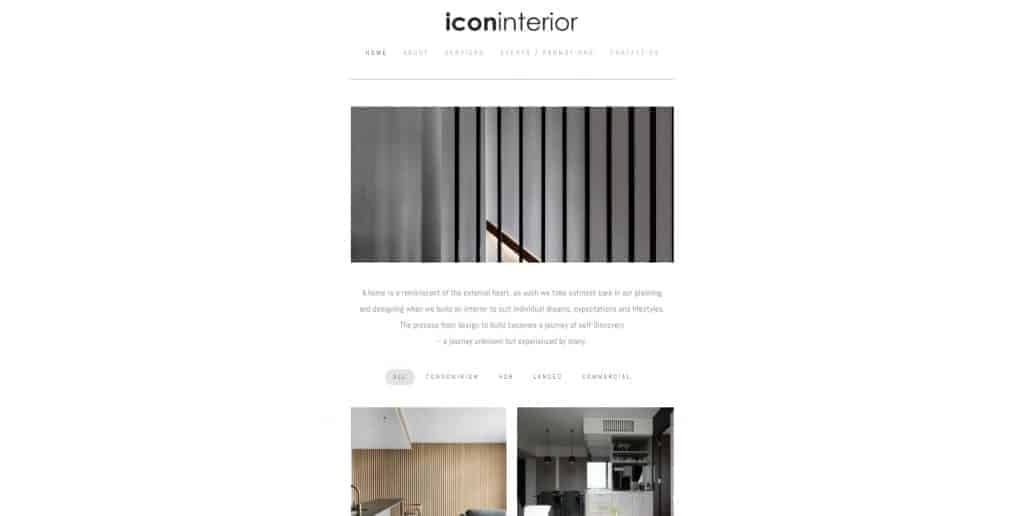 Established in 2009, Icon Interior is a fully integrated interior design firm in Singapore that dedicates itself fully to the entire design process, from design and consultation to project management and construction.
Icon Interior provides unique interior and exterior design services for residential, commercial and retail premises. In addition, they provide additions and alterations or reconstructions to your home for a better living space for you.
They also manufacture standard and made-to-order furniture and fittings so as to help clients save cost. A one-stop design-and-build solution is available for clients looking for custom-made furniture.
Icon Interior has managed to receive a number of awards and accreditations for their outstanding work. These includes TOP 100 Singapore Excellence Award 2013/2014, a Blum certified partner and 2014/2015 SMEs Asia Award Singapore.
6. The Orange Cube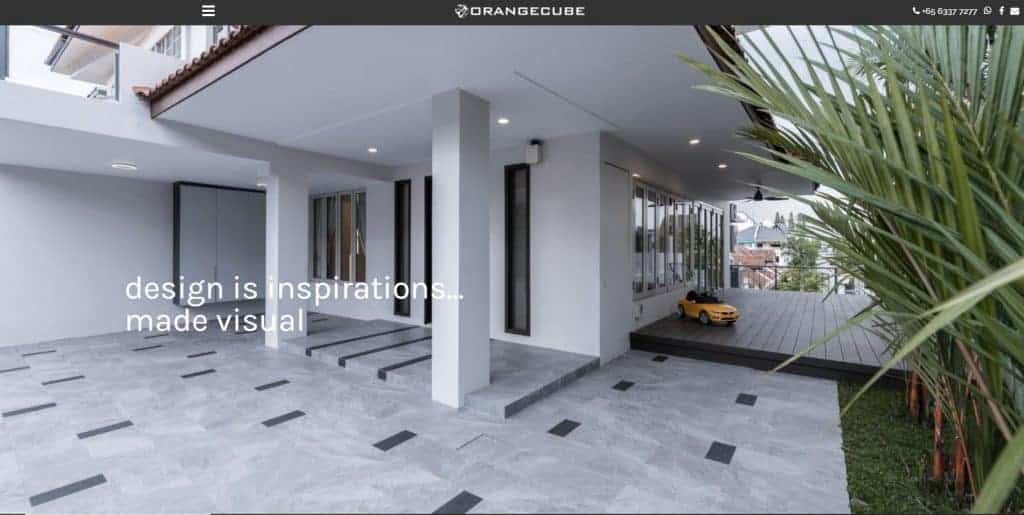 Established in 2003, The Orange Cube is inspired and motivated to provide clients with a complete range of services from design conception to building completion.
They offer various types of interior design services for condominium, HDB flats, landed property and commercial spaces. All these with a mission to create a visually stunning yet functional living space with an ambience that not only complements their client's taste but also practically conducive.
The Orange Cube have gained a number of accreditations such as the HDB registered renovation contractor, HDB official showflats designer and Nippon preferred designer.
7. Weiken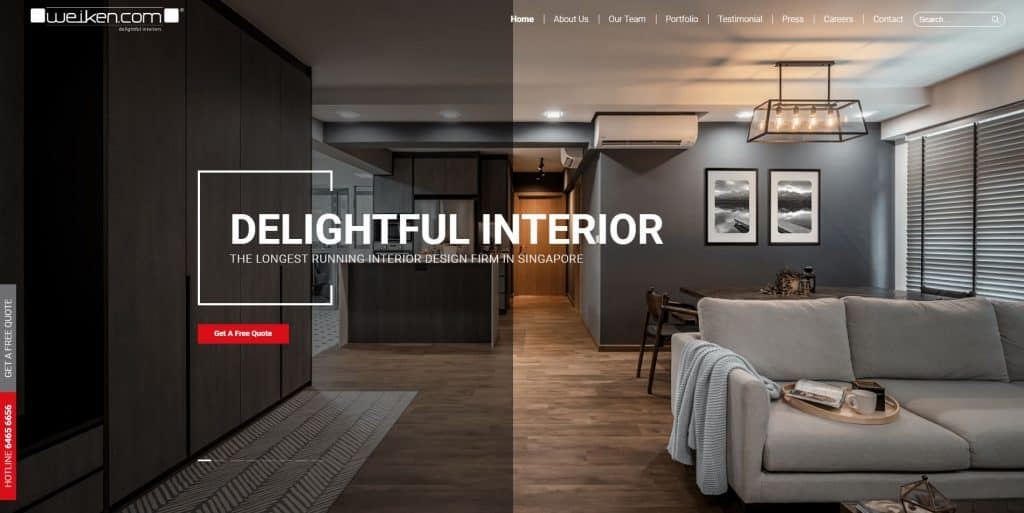 Founded in 1996, Weiken is one of the best interior designers in Singapore that is known for their creative, innovative and aesthetic interior design solutions.
Weiken offers a wide range of competitive interior design packages and renovation services for HDB, condominium, landed and commercial spaces from consultation all the way to project management.
They also offer a 2-year warranty for every design and renovation works carried out by them. They have launched WeCare as a platform to deal with issues faced by their clients.
Conclusion
Do you have any reviews and comments to share regarding our choices for the best movers in Singapore?
While SBO is committed to supporting our local businesses, we welcome any feedback and anonymous sharing regarding your experience with the listed interior designers in Singapore.
We hope that this guide will be useful in helping you to make an informed decision when it comes to finding the best interior designers in Singapore to design your desired dream home.
You can also consider purchasing some home decors to make your dream home complete.
>