10 Best Interior Designers in Singapore For a Wonderful Home [2021]
Fulfill your wish of creating a dream home with the help of the best interior designers in Singapore.
Home & Living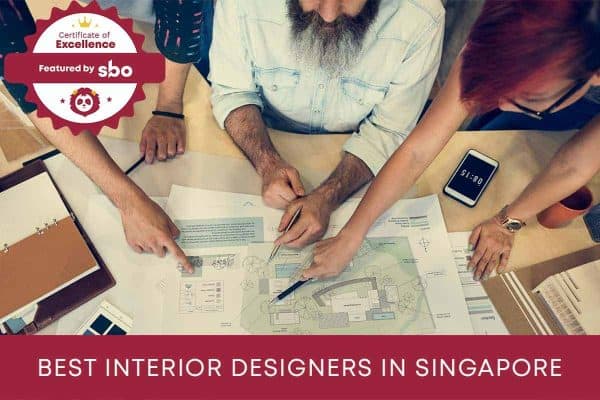 Our team at SBO.sg is committed to being a one-stop avenue to connect local businesses and consumers. We hope that our research efforts can help you save time and money by finding you the best deals without having to search around the vast world-wide-web.
Are you looking to create a dream home that you have so desired? If so, interior designers in Singapore is what you would want to look for.
In this post, we've gathered all the necessary details including unravelling reviews and testimonials to derive a list of the 10 best interior designers in Singapore that make your dream home a reality.
1. MOW Interior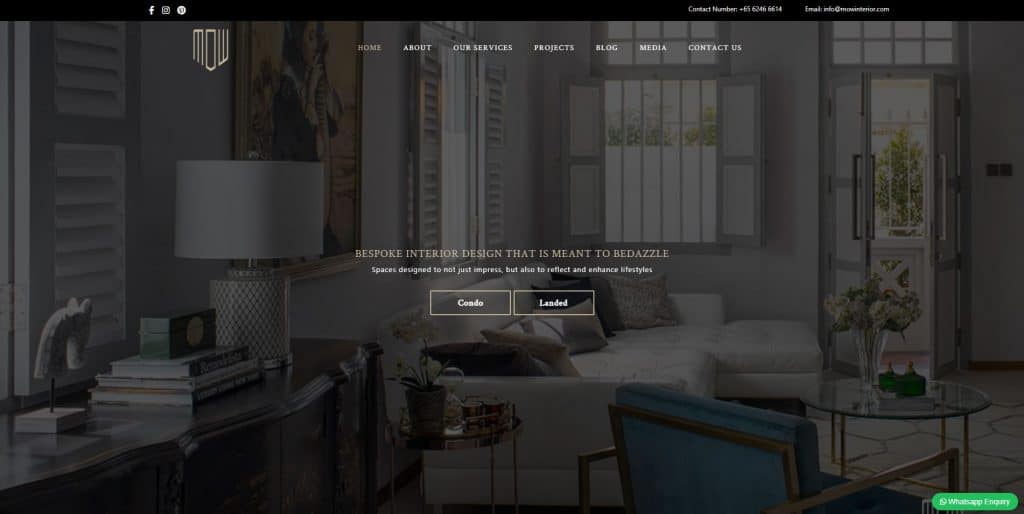 Founded by experienced interior designers Wong Teck Soon and Shermaine Ong, MOW Interior is a leading interior design firm in Singapore with its focus on inspiring their clients and demonstrating their design excellence to exceed their clients expectation.
MOW Interior specialises in residential interior design, namely landed house, condominium, penthouse and luxury apartment interior design. They also specialise in commercial interior design. If you are looking for a good interior design for your office that reflects your values, MOW Interior is a great choice.
In order to meet their clients' expectation, they have developed a unique and systematic design process that is made to guarantee efficiency, smooth-running operations and a peace of mind.
2. Weiken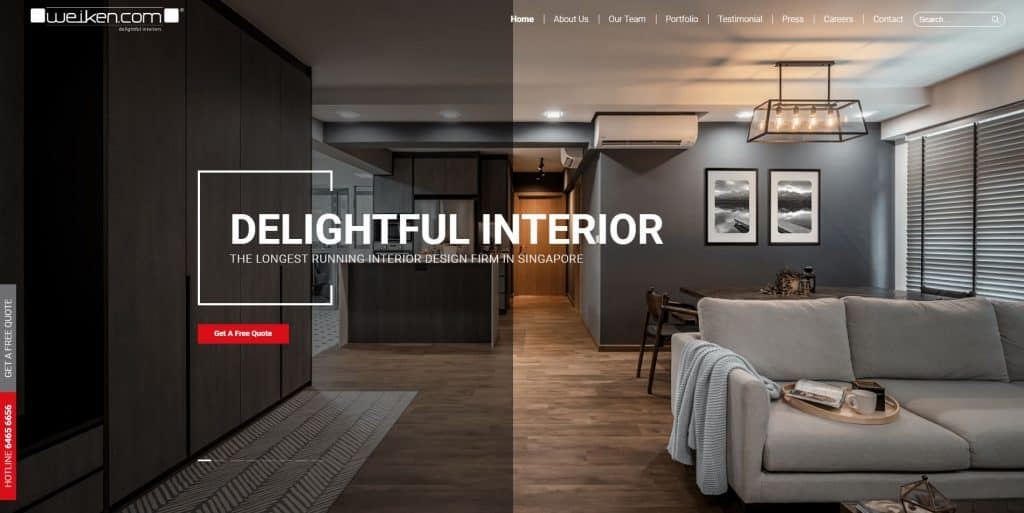 Founded in 1996, Weiken is one of the best interior designers in Singapore that is known for their creative, innovative and aesthetic interior design solutions.
Weiken offers a wide range of competitive interior design packages and renovation services for HDB, condominium, landed and commercial spaces from consultation all the way to project management.
They also offer a 2-year warranty for every design and renovation works carried out by them. They have launched WeCare as a platform to deal with issues faced by their clients.
3. Fineline Design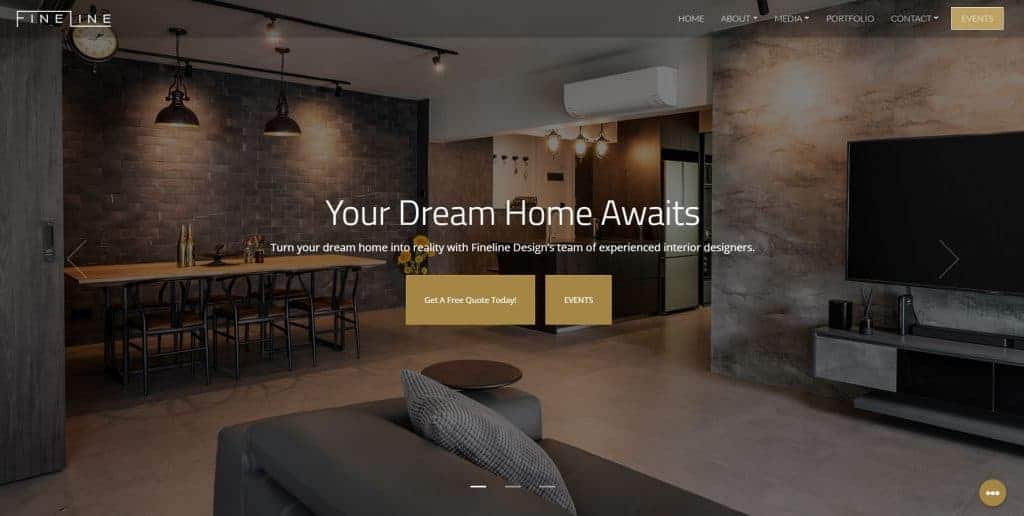 Having more than 10 years of experience in interior design, Fineline Design has become one of the most reliable and recognised interior designers in Singapore that strives to meet their client's needs in the best way possible.
Its reliability over the years has been recognised with the achievement of its BCA Construction License in 2012, BizSafe and HDB Permit in 2017, Casetrust in 2009 and Qanvast SuperTrust for multiple years
Fineline Design specialises in commercial and residential interior design projects. Each of these projects is carried out to its finest detail through a seamless workflow from materials selection, the actual execution to the completion of the project.
They also have in-house carpentry and metal workshop as well as experienced skilled carpenters which will assure customers that they have all the necessary tools to get the job with the highest standard.
4. Design4Space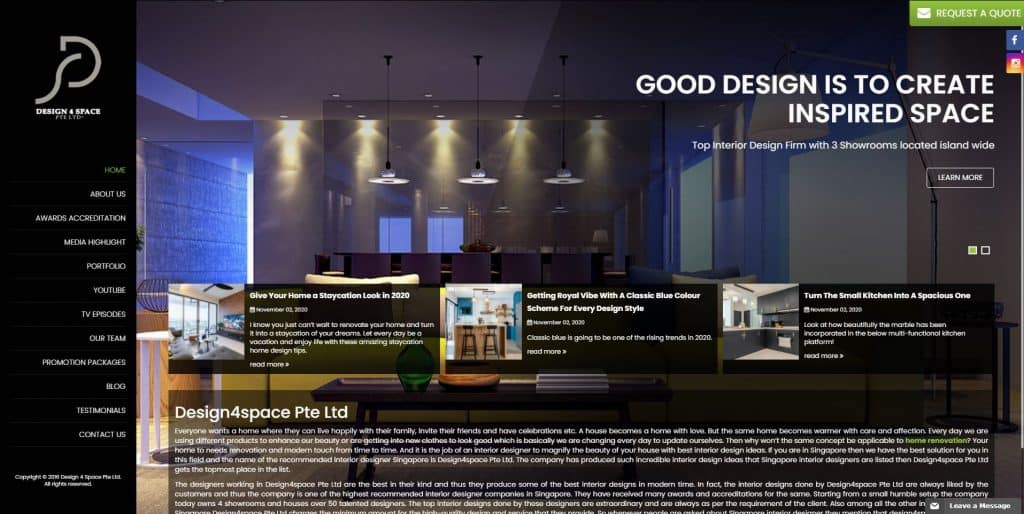 Founded as a humble set-up, Design4Space has since evolved into a full-fledged interior design firm. They have managed to complete a few thousand projects for their clients to date rooted in their commitment to show utmost professionalism and execute their work in an effective and efficient manner.
Design4Space specialises in providing HDB Interior design services, condominium interior design services, landed new erection/a&a works and commercial projects.
They offer more than 60 different packages catered to the client's needs and budgets for different types of HDB and condominiums.
Over the years, Design4Space has built itself up as a reputable interior design firm and gained several awards and accreditation. These include CASETRUST-RCMA Accredited, BIZSAFE 3 Awarded & Certified and Singapore SME Prestige Award.
They also appeared on various media platforms such as CNA Lifestyle and The Smart Local.
5. Livspace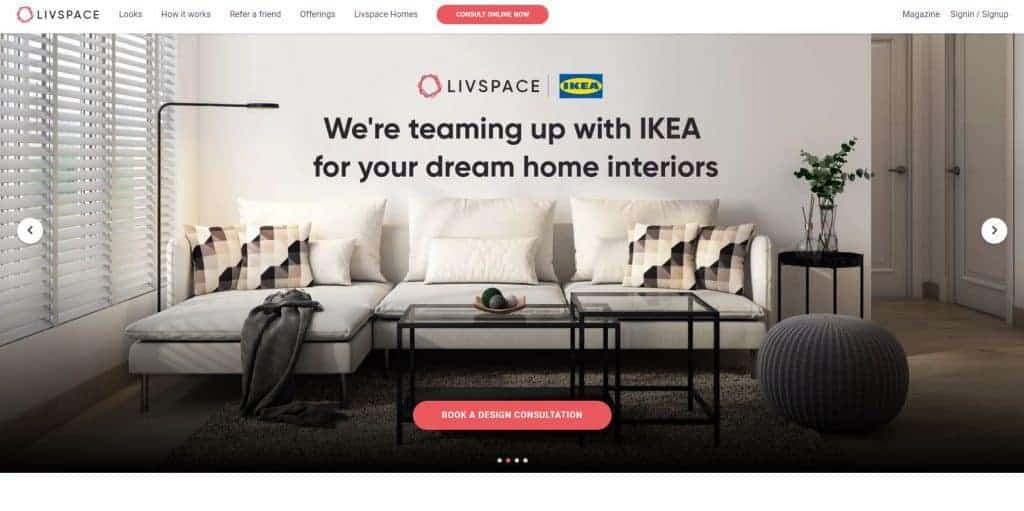 Founded in 2014 by college friends, Anuj Srivatsava and Ramakant Sharma, Livspace provides a hassle-free home interior design and renovation service that aim to give a happier experience to customers.
When approaching Livspace to design your new home or renovation, you can be sure that it will be a breeze starting from the filling of the form to meet their designers and get a free quote all the way to the move in. Payment is made in a gradual fashion: 10% to book their services, 40% to place an order once you have finalised all products and the remaining 50% before the work starts.
They have partnered with several brands such as IKEA in which they have pop-up stores in Alexandra and Tampines. They have also won awards namely being the winner of Best Residential Design Award, Qanvast SuperTrust and IMDA Accreditation.
6. Elliot James Interiors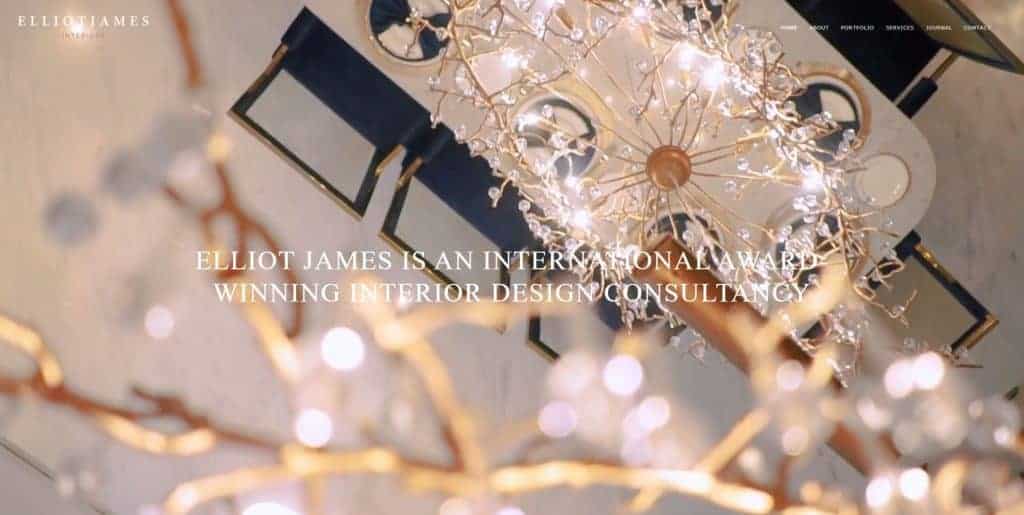 Founded in 2012, Elliot James Interiors specialises in luxury residential and commercial projects in Singapore, United Kingdom and Overseas. Over the years, they have grown into a successful and global award-winning interior design firm.
Their team of highly talented interior designers are ready to meet your every design need to the finest detail, whether this is the initial consultation, space planning, project management, drawing and specification packages, full procurement services and design presentation.
Besides having a full range of luxury residential and commercial projects, they have also provided bespoke interior design. They have also carried luxury interior design projects for various hotels and hospitality settings. Some of their prominent projects include the Singapore Grand Prix, The Macallan at Raffles Singapore and Avry Singapore.
They were awarded the Society of British & International Interior Designers' (SBID) International Designer Award in 2018 and is SBID's Accredited Designer.
7. i.Poise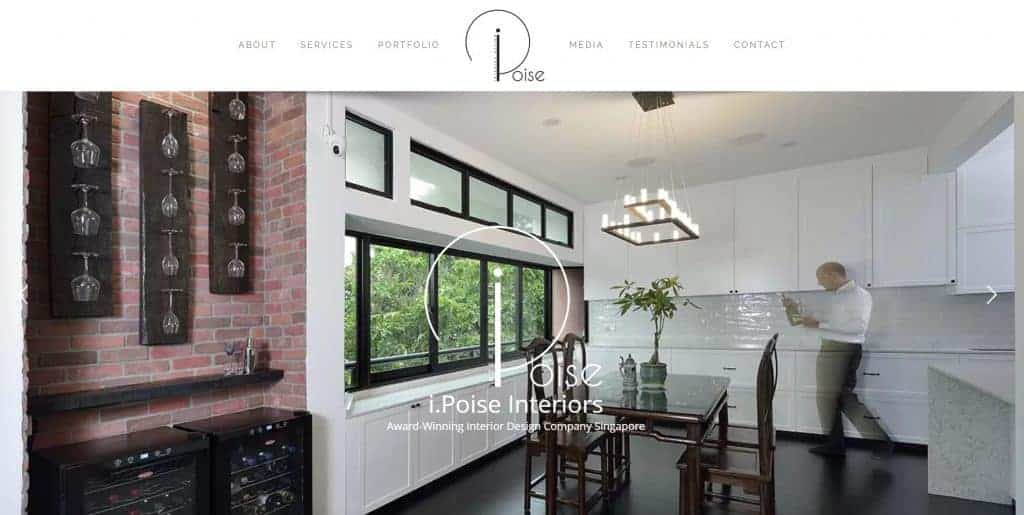 Led by Alicia Koh, i.Poise Interior Design is a design studio in Singapore that specialises in luxury interior design for both private clients and developers.
i.Poise Interior Design focuses on a highly personalised design service which ensures that your luxury design is done to the last detail to meet their client's needs and stand the test of time.
In recognition of their high-quality work, i.Poise has been awarded various accreditations and certifications such as Top 100 SME Singapore Elite Entrepreneur, HDB Licensed Renovation Contractor and a finalist of the International Design Excellence Awards in 2015.
8. Lome Interior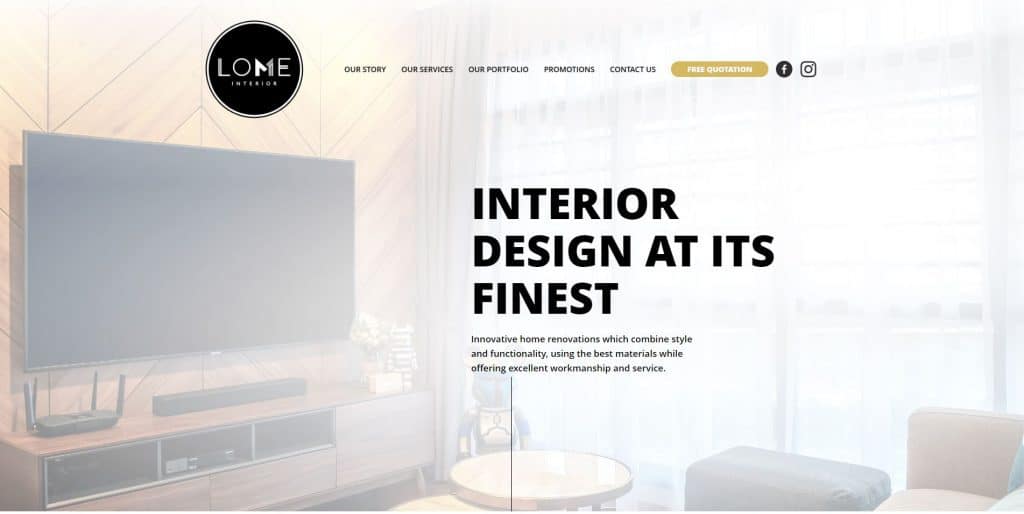 Lome Interior is a local interior design firm with an aim to create a beautiful home for homeowners and their loved ones. Their experienced interior designers have the necessary expertise and emphasis on service to ensure a seamless and hassle-free renovation process for you.
Whether it is condo interior design, room interior design or renovation, Lome Interior follows a customer-inclusive process flow: Consultation, Proposal and Budgeting, 3D Conceptualisation as well as Renovation and Key Handover.
Lome Interior partners closely with various companies in the respective industries which gives them the ability to utilise the best materials for your home. These includes Nippon Paint, Lian Hin and Excel Premium.
9. Swiss Interior Design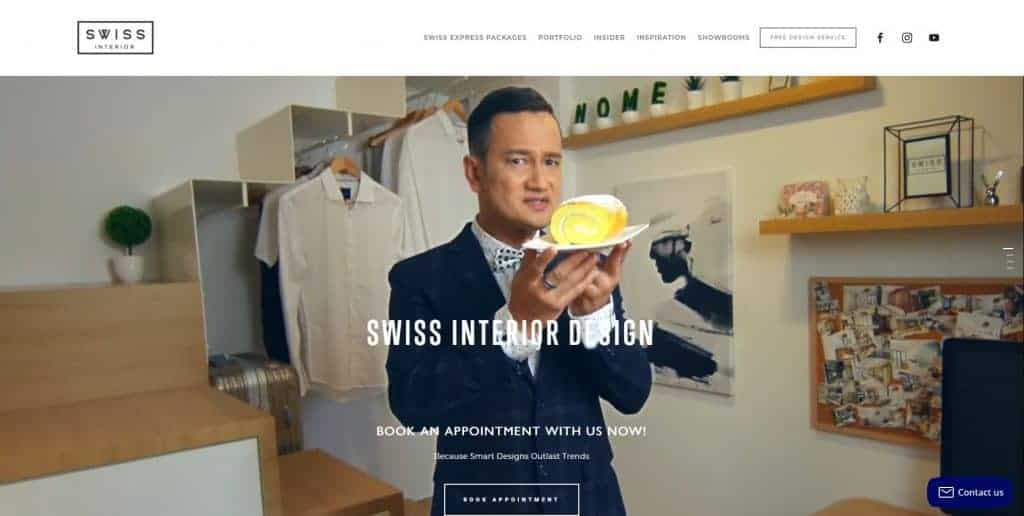 Founded in 2012, Swiss Interior Design lives to inspire spaces for people in Singapore by combining creative solutions and aesthetics to transform homes. Accountability, hands-on work and being a champion in diversity are values that designers at Swiss Interior Design offer their clients throughout their journey.
Swiss Interior Design offers HDB and condo interior design as well as renovation services. For renovation services, they offer attractive packages whether it is for the entire house or the kitchen. This ranges between S$3,988 and S$32,888.
Over the years, Swiss Interior Design has been recognised for its excellence in work. This is evident through the achievement of awards such as Singapore's Outstanding Contractor SME 150/2013 and Nippon Paint's Designer of Choice.
10. SYRB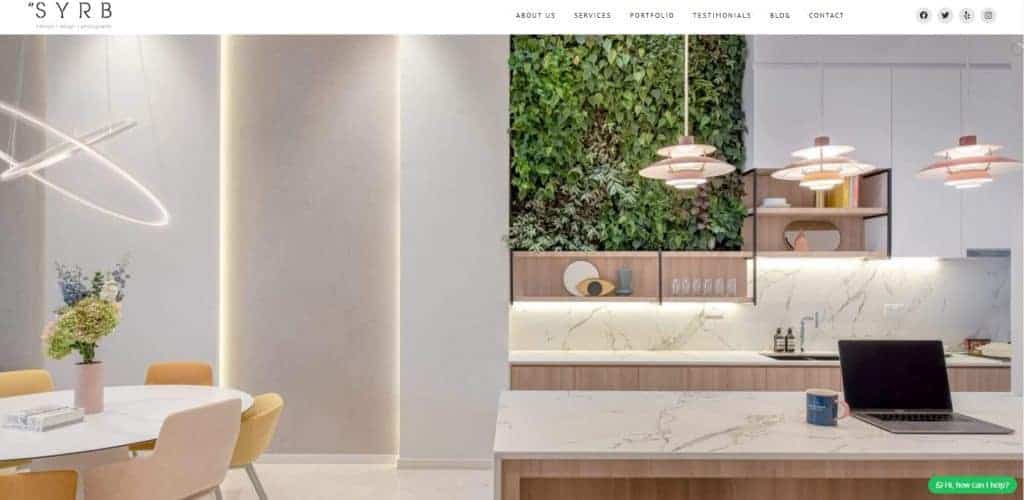 Founded in 1994, SYRB has gained itself a huge pool of experienced designers, projects manager and contractors that will ensure the best quality of work done within the stipulated time frame and a promised budget. All interior design drawings are done using Computer-Assisted-Drawings (CAD) for a detailed look at how their projects will be carried out.
They provide residential and commercial interior design services with creativity, quality workmanship and superb customer service each step of the way.
SYRB has its very own in-house carpentry workshop. Equipped with the latest machinery and accessories, their experienced carpenters ensure that all aspects of carpentry work is done in top quality.
Conclusion
Do you have any reviews and comments to share regarding our choices for the best movers in Singapore?
While SBO is committed to supporting our local businesses, we welcome any feedback and anonymous sharing regarding your experience with the listed interior designers in Singapore.
We hope that this guide will be useful in helping you to make an informed decision when it comes to finding the best interior designers in Singapore to design your desired dream home.
You can also consider purchasing some home decors to make your dream home complete.
>