9 Best Luxury Interior Design in Singapore That Will Make Your Home Fit for a King [2023]
Want a home fit for a King? Try this list of Best Luxury Interior Design in Singapore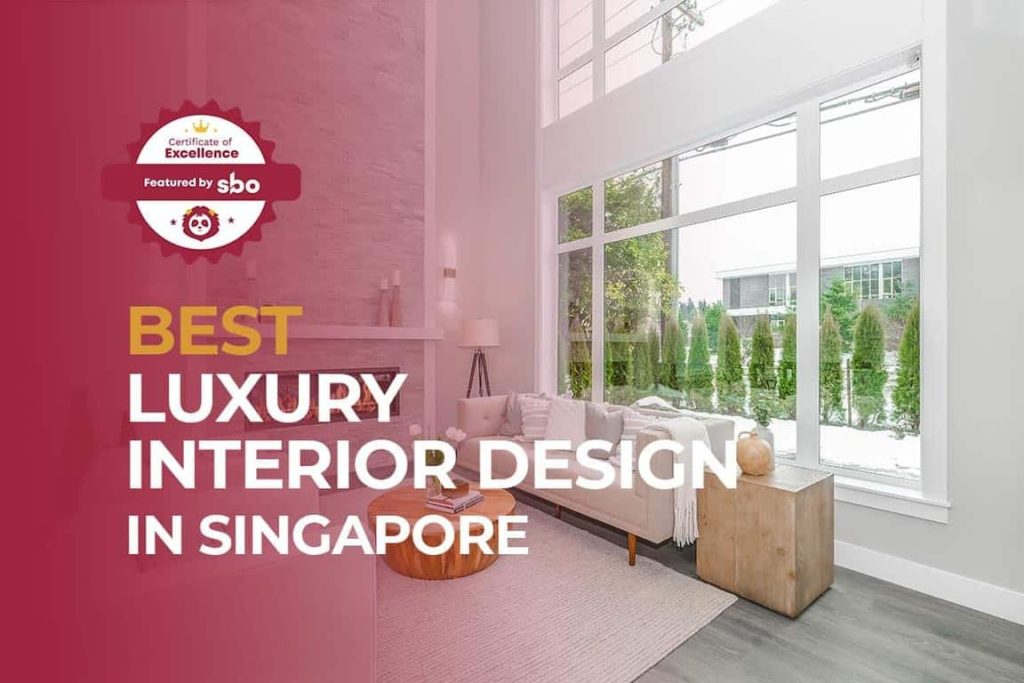 When it comes to your home, choosing an interior designer to help alone can be a difficult task. After all, there are just so many options out there, you may even be overwhelmed by the number of choices to filter through. However, although there are that many interior designers in Singapore, how many can really say that their interior design style is luxurious and close to something you see in penthouses or fancy condos?
In this article, we have researched and compiled this list of the best Luxury Interior Design in Singapore if you want that touch of extravagance for your lovely home. You might even think your home is now a comfortable palace with these designers.
1. Elliot James Pte Ltd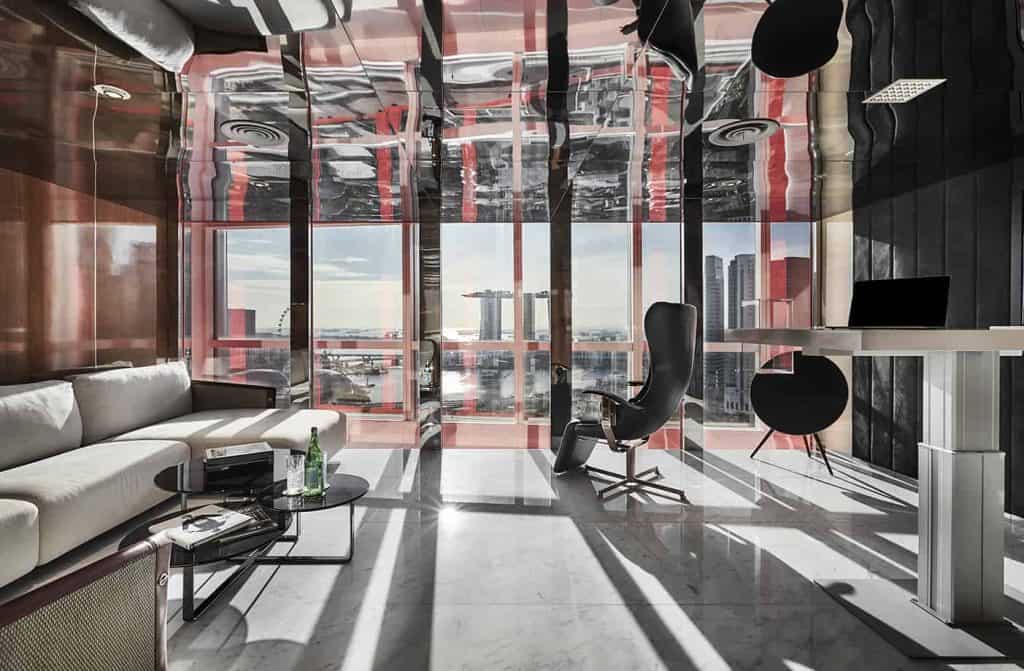 Want to bring the overseas into your very own home? Elliot James Interiors originates from London, England and specialises in providing a one-of-a-kind mix of British heritage, knowledge and design to your local home. Having won awards and have worked on home design projects in not just Singapore, but the United Kingdom and other countries as well, you are guaranteed to receive quality service from them.
The company's success comes from the dedication and experience of an expert team. The expert team works closely with their clients from planning out the concept and seeing through to the project's competition, which results in a lavish, luxurious and timeless style. It also gives evidence of their exceptional service.
2. Luxurious Design Pte Ltd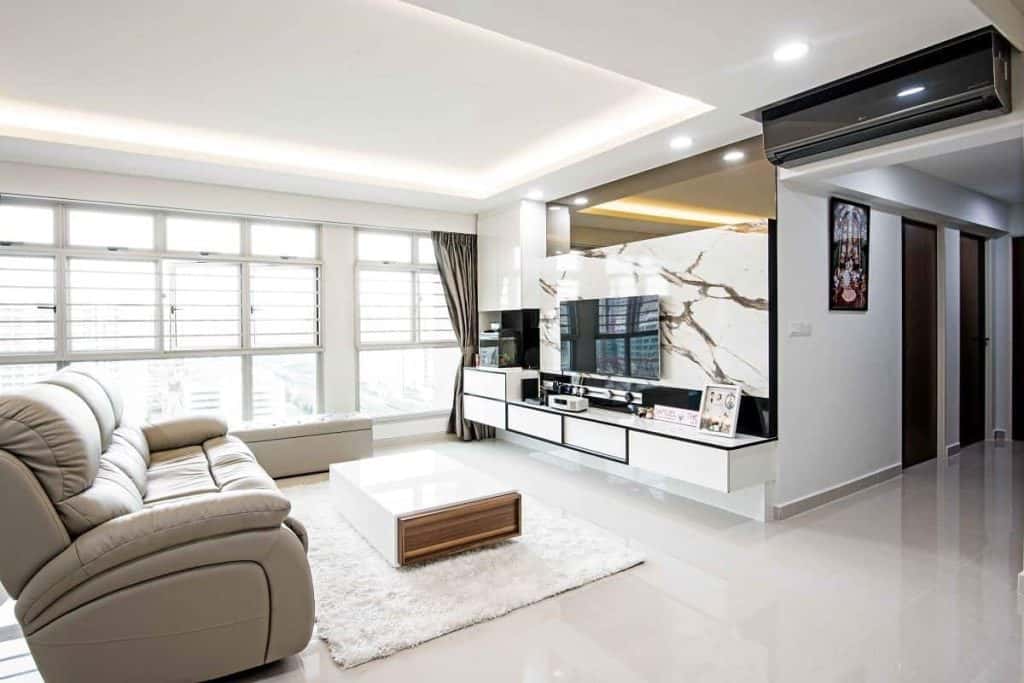 Luxurious Design Pte Ltd is a young and budding design firm in Singapore and has grown significantly over the years. The company builds long-term relationships with clients through their unique designs, excellent customer service, and amazing workmanship. They implement creative solutions to any interior design project they take on and have a team of interior designers, graphic artists and carpenters that will contribute the quality to the project.
When it comes to Luxurious Design, they operate on delivering a discreet and personal service, making them flexible and patient when it comes to the differing and changing needs of clients. Not to mention, they are also one of the few interior design companies that own a carpentry factory of over 2000 sqft in Singapore, allowing more room to complete Residential and Commercial projects with efficiency.
3. i.Poise Design
If you want an all-rounded design for your home, this is the company for you! A one-stop interior décor and styling design firm founded by a passionate designer named Alicia Koh, i.Poise Design goes beyond interior design by fashioning interiors after renovation. The designer will not just help you with your interior, they will also help give recommendations on furniture choices and even sources for unique pieces that will match your interior design.
This is great for if you are busy with work, and have no time to source decoration items such as lamps or cushions for final touches to your home, saving the hassle of having to go to home décor shops to buy them. If you are in need of styling your home with decoration and not just interior design, i.Poise Design will be perfect for you.
4. Home Guide Interior Design and Renovations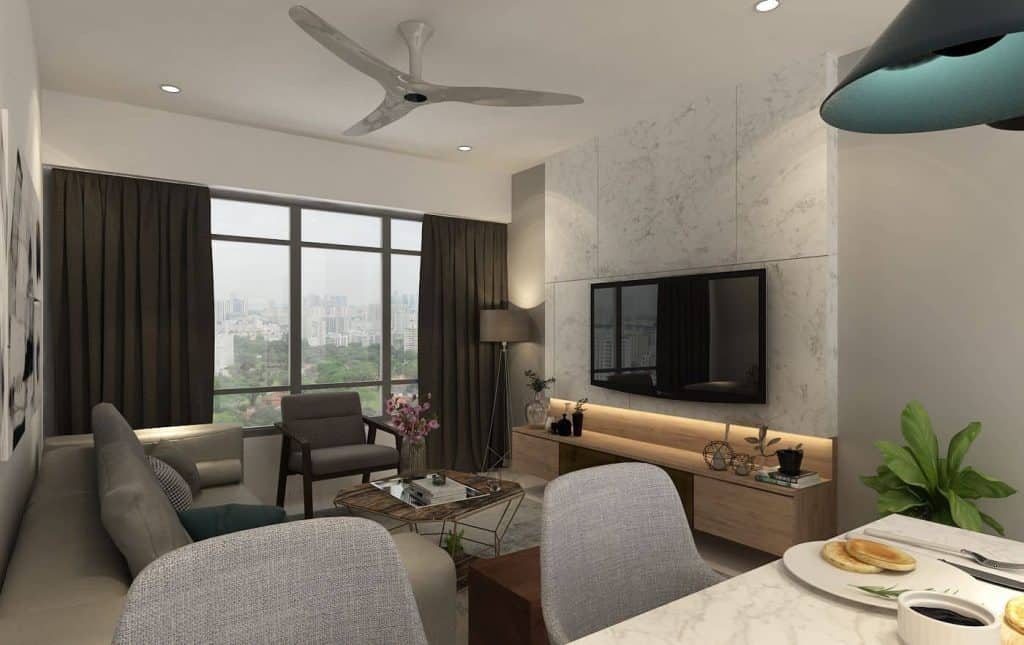 Established in 1992, Home Guide Design & Contracts Pte Ltd is an interior design company that has plenty of experience when it comes to designing and renovating homes that can suit your lifestyle or taste. They will be able to tailor the home in every aspect of interior design such as room layouts, colour palettes, flooring, lighting and more.
Their approach begins by trying to understand customer's requirements and figuring out their lifestyle goals. From there, they make a concept out of the designs and manage the renovation process with strictly high standards in place. Because they have certifications such as bizSAFE Level 3 accredited and a registered renovation contractor for HDBs, you can be fully assured of their completion of projects within the time frame given with quality workmanship.
5. Mr Shopper Studio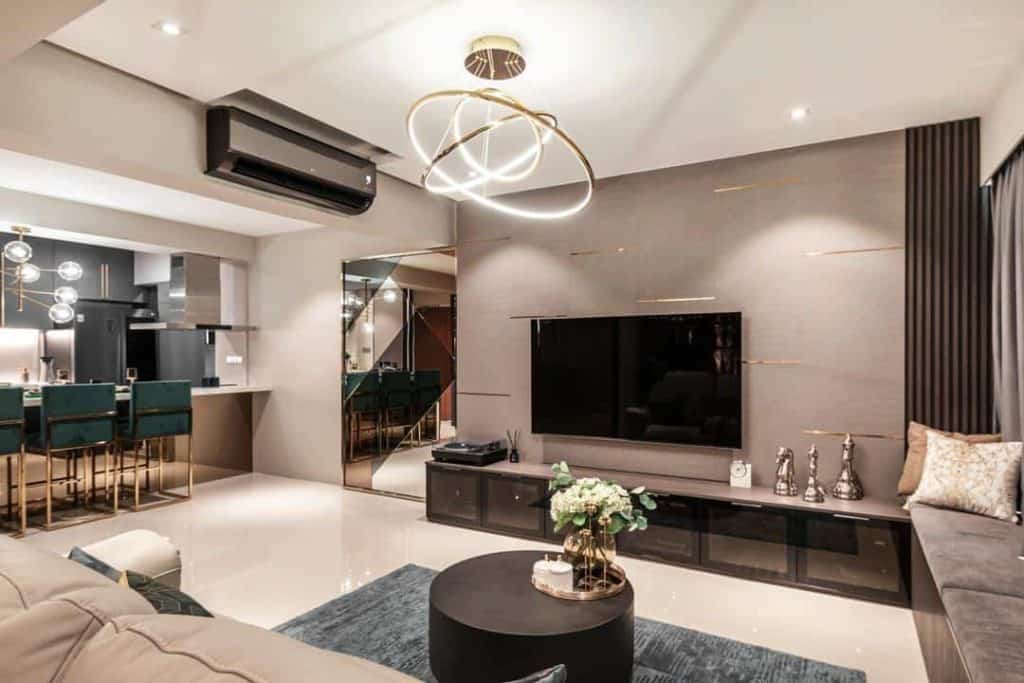 No project is too hard for Mr Shopper Studio. If you have a project that is a bit of a challenge, such as making use of existing furniture to make it work with a certain theme you want, they can think of a design that will perfectly suit your needs! They are not just going to provide verbal consultancy service; they will be your extra brain and hands for the design and renovation. Mr Shopper Studio believes that the design and relationships with clients will depend on how well the collaboration and communication went.
Mr Shopper Studio is founded in 2014 by Ken and Kate who are experts in their respective industries, soft furnishing and renovation. Combining their expertise together, they are able to help satisfy customer's experience with their company, as well as bring in amazing results to many homes. If anyone has the solution to a difficult home design situation, it's them.
6. DM Interior Design Pte Ltd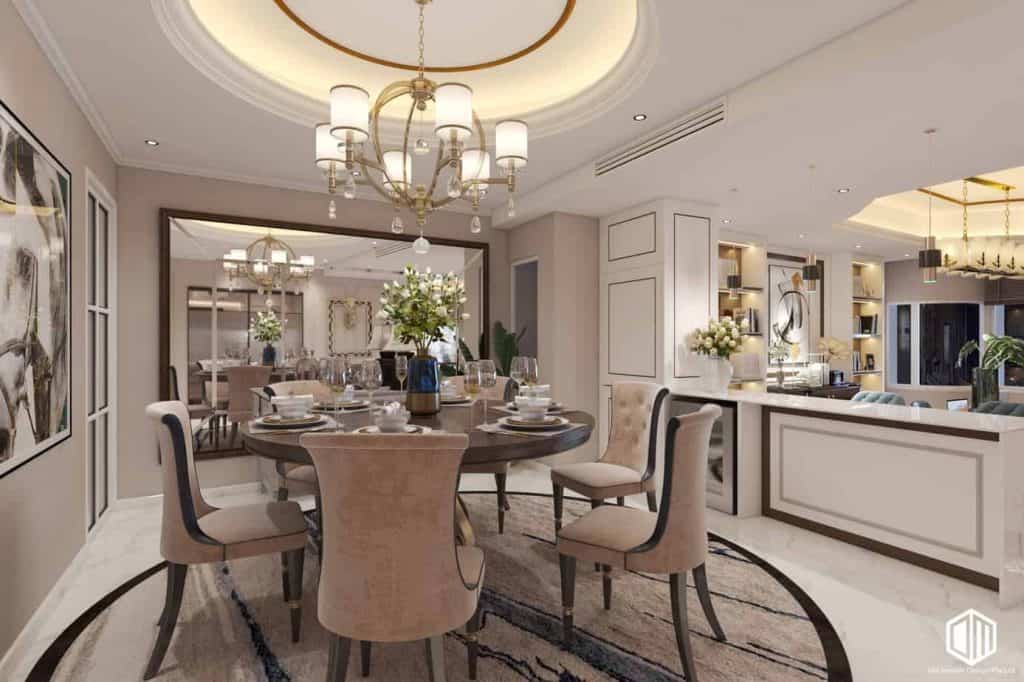 From luxury custom homes to distinguished commercial venues, DM Designs can complete an interior design project with efficiency and style. After all, they are experts when it comes to designing and building partnerships, amassing a well-established reputation for creating outstanding spaces. They managed to achieve this through the application of premier and specialised solutions that are not only beautiful but functional as well.
To the company, your space matters and they are committed to honouring your personal needs by incorporating your unique style. They ensure that communication between both parties is clear in order to be able to reimagine and recreate exquisite and creative spaces. Here is where design mixes with luxury, lifestyle and innovation that will bring your dream home to life.
7. Earth Interior Design (EarthID)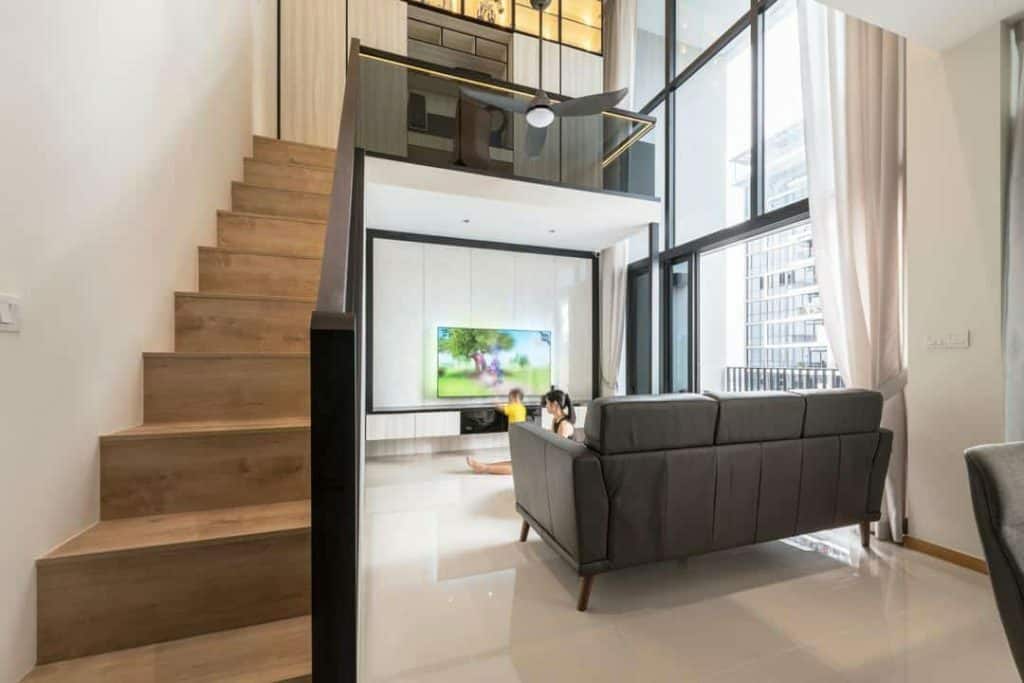 Earth Interior Design was founded on the belief of offering outstanding value towards design services for businesses and individuals. Earth Interior Design prides itself on being more than just a typical full-service interior design company, having won awards such as TOP Design and Build Award 2020/2021, Singapore Prestige Class Award 2020/2021 and Business Trust Award 2019/2020.
Moreover, Earth Interior Design not only specialises in Interior Design, but they also have expertise when it comes to Space Planning and Design Renovation. This makes them versatile and ideal for those who want a service not relating to interior design but relating to other aspects of your home as well.
8. Design Avenue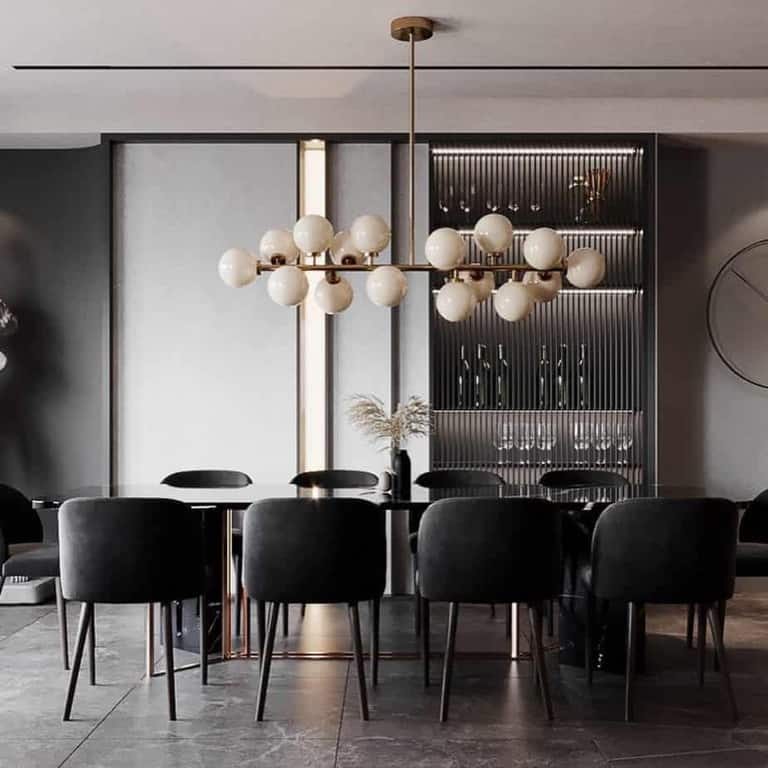 If you want something that will turn your individualistic imagination into a masterpiece, look for Design Avenue. Design Avenue is founded in 2017 with the aim to transform your home into something out of your dreams through creativity, innovation and unique designs. When embarking on the renovation, they will accommodate any changes that you want to make with patience and great service.
Over their years of service, Design Avenue has obtained several accreditations in their portfolio, each of them looking just as grand as the other, along with multiple positive reviews from those who had engaged their services. Their unrivalled expertise, creation direction and passion for helping clients all the way helped in many clients over. If you want the dedication and passion in your home design project, they are just the people to look for.
9. Dots 'N' Tots – Singapore Interior Design Company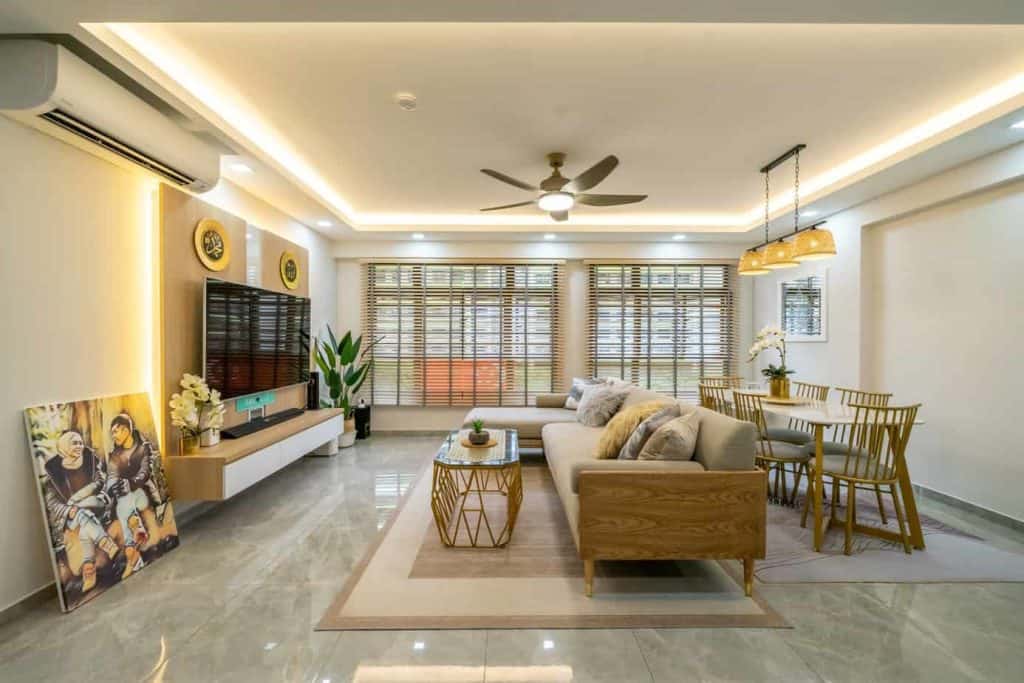 When it comes to design, Dots 'n' Tots likes to go beyond conventional thinking in their creations. They specialise in any type of interior design, such as workplace, retail and hospitality environments. They also offer full-house services when it comes to design, such as space planning, floor plans, floor elevations, colour consultations, and home staging.
Reviews from previous customers have stated that their entire renovation work is professional and are also quick to respond to clients if they have any enquiries. They will also help by sharing ideas, past projects and experiences for customers' consideration based on clients' budgets and deadlines. This solidifies claims that they help clients to figure out how their money and time and be saved in design projects. This company is great for those who need creative ideas that will meet the budget but yet satisfy their requirements.
Conclusion
Do you have any reviews and comments to share regarding our choices for the best Luxury Interior Design in Singapore in Singapore?
While SBO is dedicated to supporting the local businesses, you are free to share any feedback or anonymous comment regarding your experience with the listed interior luxury designers in Singapore.
We hope this guide will be useful in helping you find the best luxury interior designer to glam up your desired dream home. Speaking of which, when you are celebrating a homecoming after your home is done, why not celebrate with the best cupcakes that can be delivered to your home in Singapore?
Featured Image by Zac Gudakov on Unsplash
Explore More Content