10 Best Interior Design Firms for HDB Renovation in Singapore [2023]
Find the best interior design firm for the renovation of your HDB flat!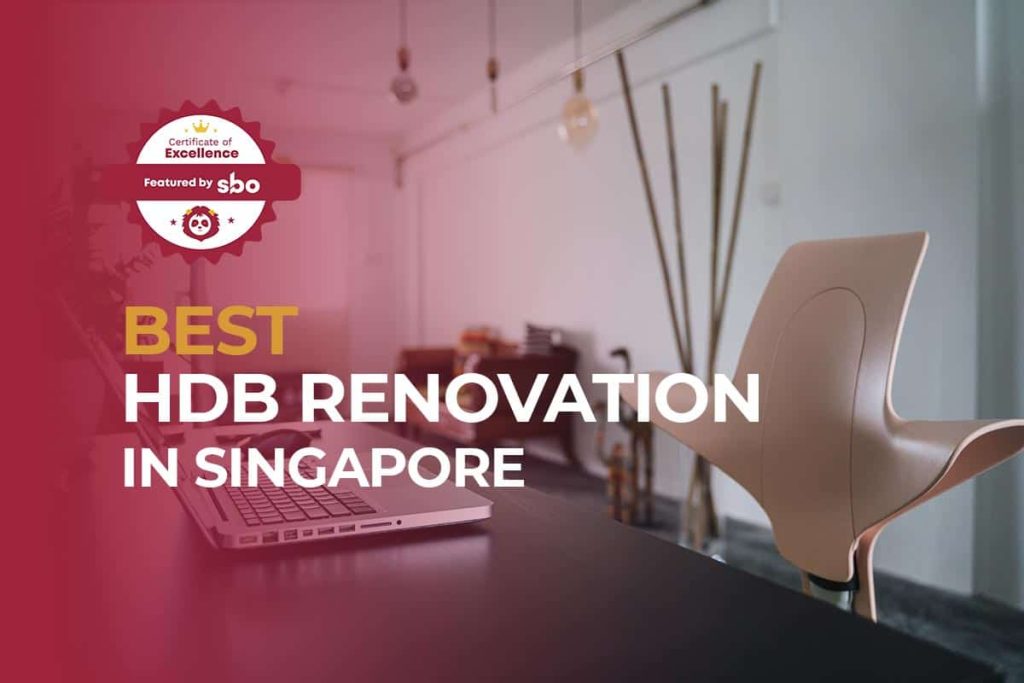 Finding the perfect chevron flooring, ideal cabinet and the right amount of contemporary chic for your HDB renovation in Singapore, all at the most value-for-money prices is an uphill task for many.
When it comes to interior design firms, one common issue in the interior design journey is finding an interior design firm that won't over-charge and also deliver quality designs and overseeing project management.
If you are still undecided, here are the top 10 interior design firms in Singapore for personalised recommendations and peace of mind! Do note that all the pictures are that of HDB flats, just wow right.
1. Starry Homestead
"Transform your flat into your dream home" – Whether you are opting for a small renovation project or want to transform your entire unit, Starry Homestead's HDB interior design & renovation service in Singapore provides space-saving solutions and their experienced team of junior and senior designers are ready to transform your flat into space where you look forward to returning to every day.
What we like about Starry Homestead is its various showrooms across the island – East, West, Central and also a customer service head office.
2. Livspace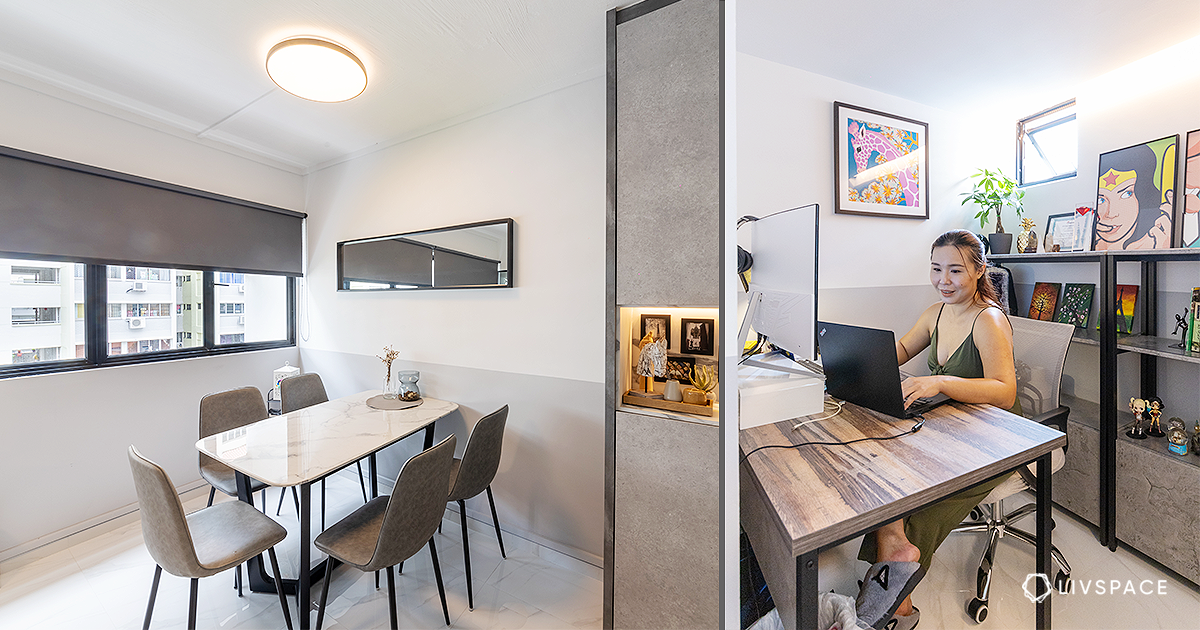 In these trying times, Livspace wants to give customers peace of mind when they do design consultations. In the case of delays to the project, Livspace would compensate homeowners for the delays faced and also with a 15 days refund policy, catering for unforeseen circumstances where you'll have to give up on the project temporarily.
From Scandinavian to minimalist styles, their experienced designers have got you all covered with the right balance of aesthetics yet function, exemplified in their designs.
3. Space Atelier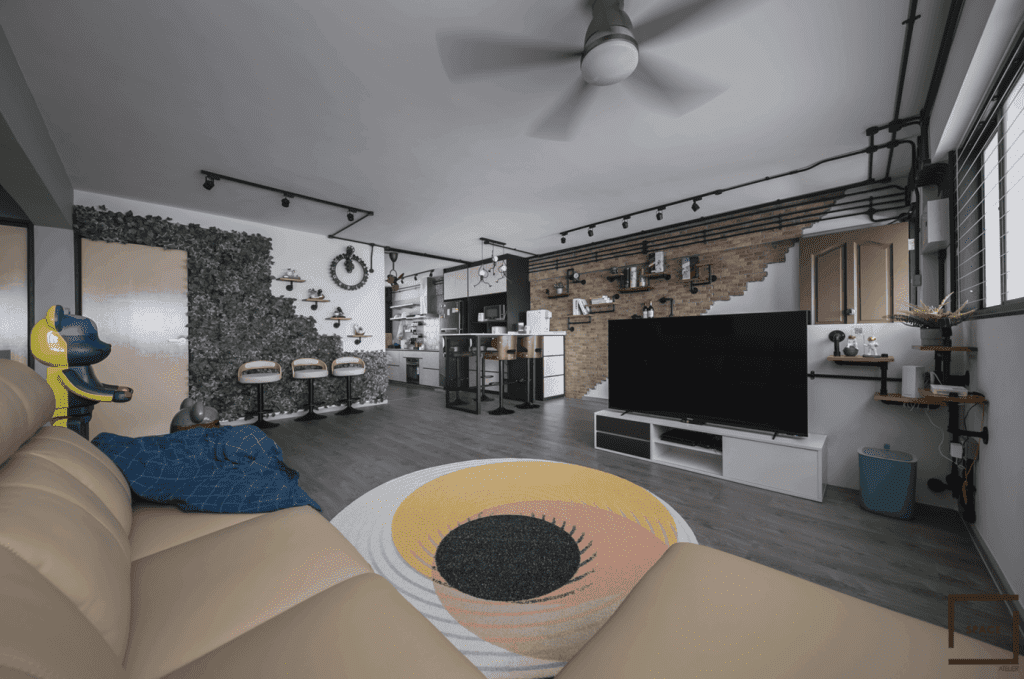 Through rigorous inquiry into the needs & challenges unique to each project, Space Atelier is committed to delivering tailored-made solutions and crafting spaces to reflect the unique quality of our client's individuality, tastes, lifestyle and/or company image.
Choose your style – from Scandinavian to Victorian Modern, Space Atelier has 8 curated styles to suit your interior design preferences for your HDB renovation in Singapore. Do drop them a visit if you need that inspiration for your dream home!
4. Charlotte's Carpentry
As its name suggests, its core business is that of carpentry which is an essential part of renovation works. Additionally, they also offer interior design services, servicing a variety of residential and commercial clients.
One thing about Charlotte's Carpentry that stands out is the fact that they pride themselves on transparency in the way they get things done, with their after-sales service efforts and impeccable customer service, you can be assured of a comfortable and hassle-free experience for your HDB renovation in Singapore.
5. The Interior Lab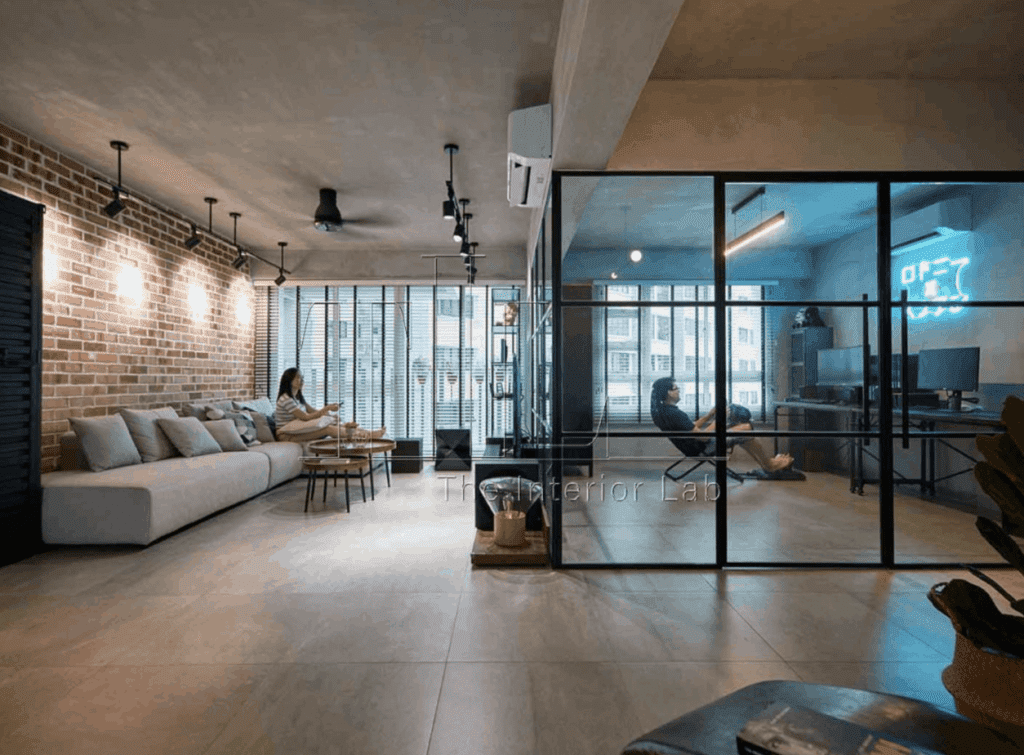 Founded by a pair of industry veterans with over a decade of experience, The Interior Lab has a strong 15-member team of designers who are passionate about good design. Daring with their ideas yet meticulous in their execution, the knowledgeable and experienced team has managed a multitude of home and commercial projects to date.
The Interior Lab's is a certified designer company of Austrian fittings manufacturer BLUM, putting homeowners like yourself more at an ease with the use of reliable and quality fittings for your HDB renovation in Singapore.
6. Key Concept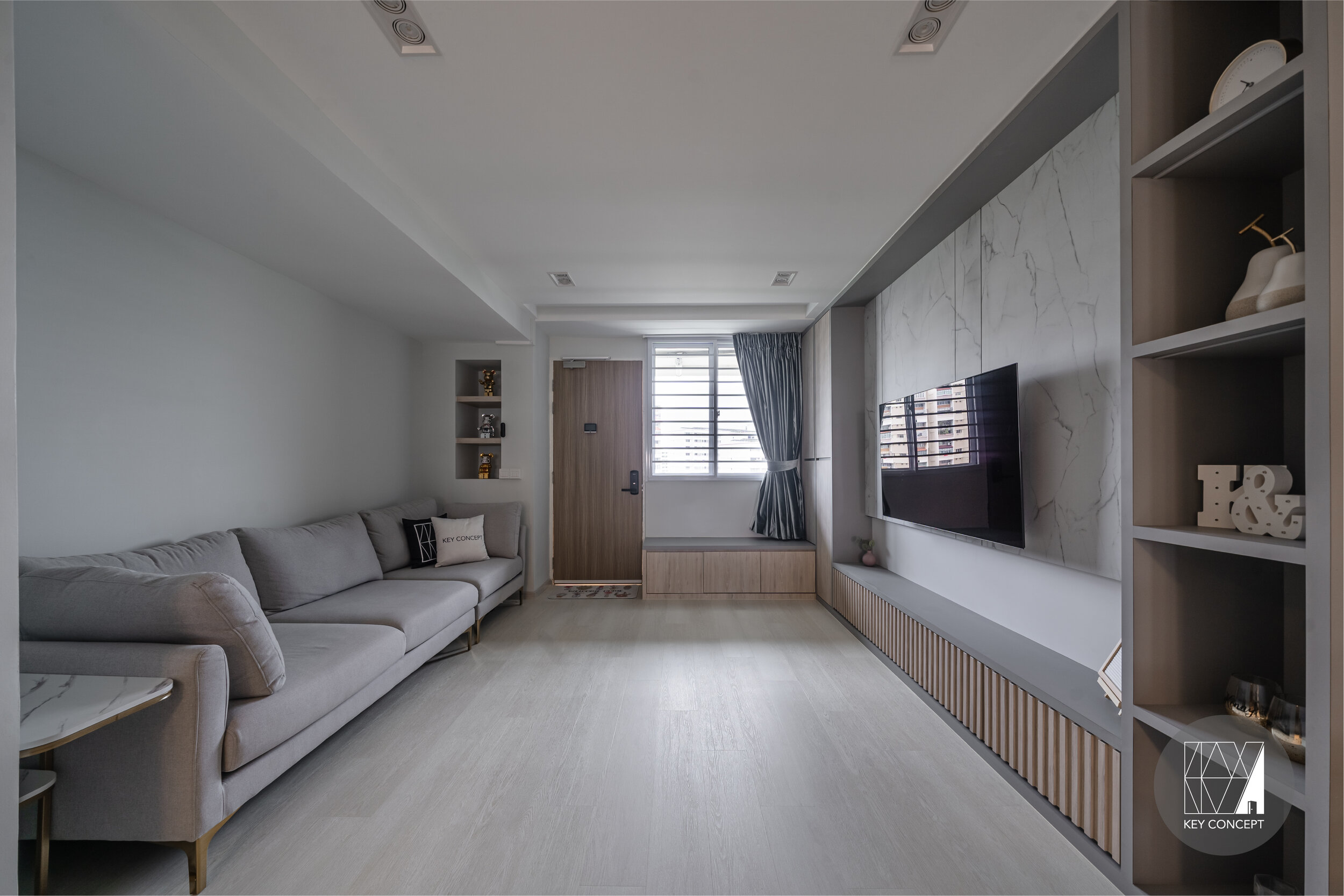 They boast of their young team of young and dedicated professionals who specialise in residential design, and in their designs bringing to clients a balance of design and comfort.
If you are hesitant about exploring certain types of interior designs, be it the bolder, the louder or the crazier, Key Concept can help you step out of your comfort zone, transgressing those boundaries that you were previously apprehensive about crossing.
7. Free Space Intent
Free Space Intent has won multiple accreditations and had multiple international references publications with a decade of experience across residential and commercial spaces under their belt.
At FSI, the design process guides the homeowners, in the aesthetics, technical, and financial aspects, to explore the potential and feasibility of the overall design.
If you're looking for a personalised touch at all stages of the interior design process, start your journey with FSI today!
8. The Local INN.terior
With a firm belief in making spaces better for living, they aim to design personalised places that are fresh and contemporary, yet practical and functional.
They do not put on airs too – they view every project as a new learning experience that challenges their pragmatic problem-solving skills, allowing them to continually better themselves to strive for constant improvement.
The range of services they provide would be sure to aid you in getting inspirations for interior design to post interior design services.
9. Mr Shopper Studio
Bringing the luxury experience to you – Established in 2014, Mr Shopper Studio pursuits the creation of the ultimate aesthetic and providing a super customised consumer service for the local interior scene in Singapore.
Just to get a rough gauge of their prices to see if it suits your wallet, their design fees start from S$5k, renovation fees start from S$40k and interior styling fee starts from S$5k.
10. Zenith Arc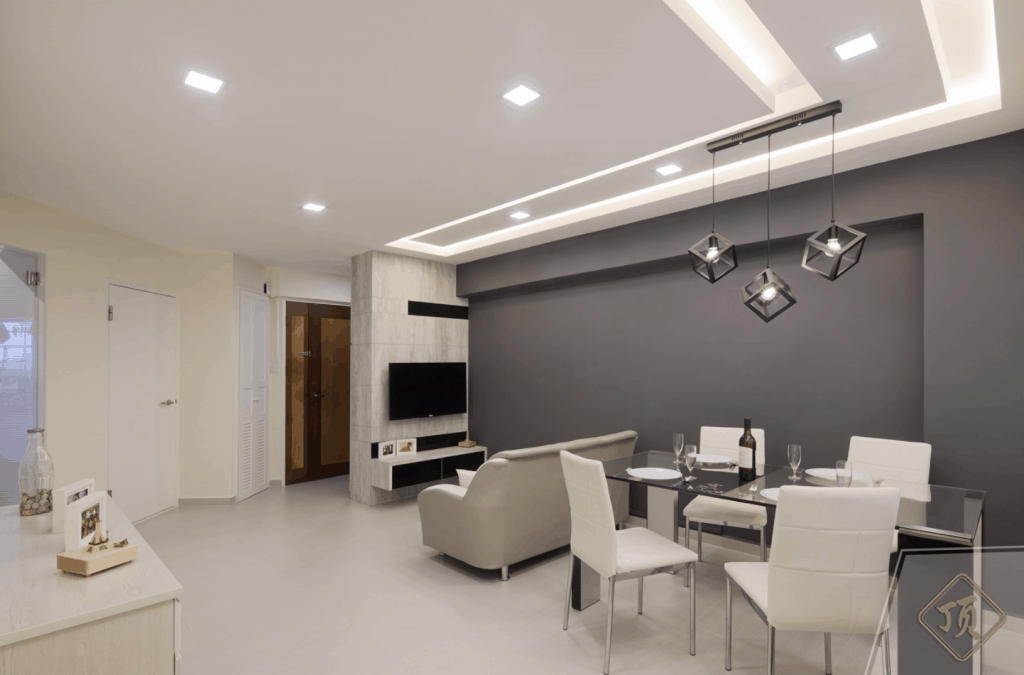 Zenith Arc – Your trusted interior design company in Singapore for your HDB renovation in Singapore! Stemming from an understanding that each project is unique and client needs differ, the dedicated team over at Zenith Arc is dedicated to providing you with quality designs and also long-lasting materials that do not compromise on quality.
Conclusion
Do you have any reviews and comments to share regarding our choices for the best interior design firms for your HDB renovation in Singapore?
While SBO is committed to supporting our local businesses, we welcome any feedback and anonymous sharing regarding your experience with the above-listed best interior design firm for your HDB renovation in Singapore.
We hope that this guide will be useful in helping you to make a better decision when it comes to finding the best interior design firms for your HDB renovation in Singapore.
Featured Image by Hanliang on Unsplash
Explore More Content