11 Best Cupcake Delivery in Singapore For Your Sweet Tooth Cravings [2023]
Send some sweet treats to yourself or loved ones with cupcake delivery in Singapore!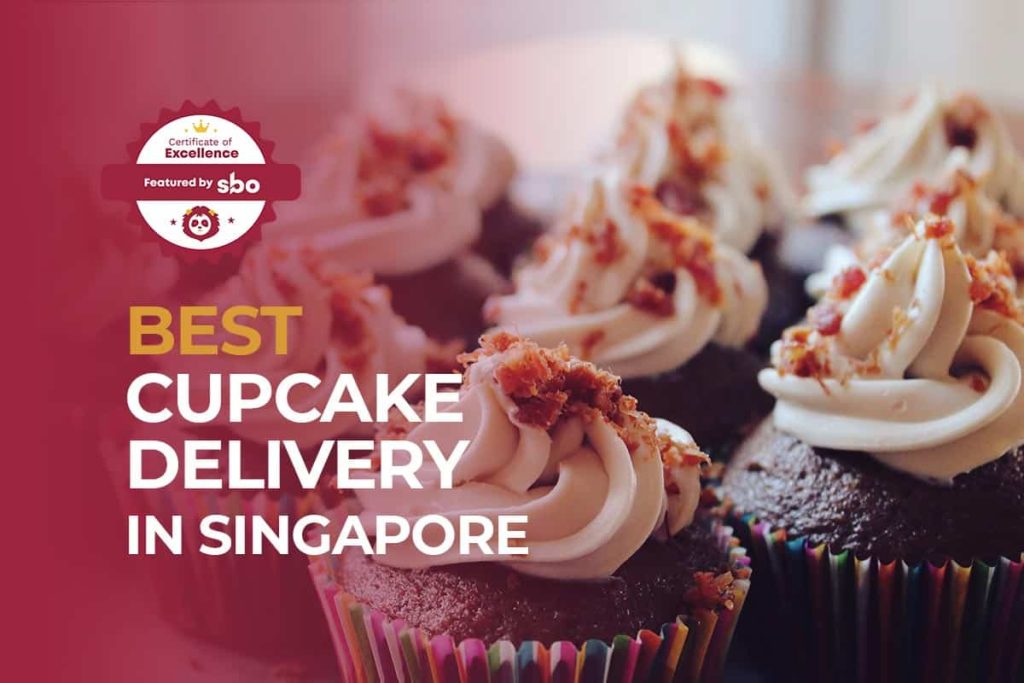 Feeling down due to the ongoing pandemic, or simply feeling the Monday blues? There's nothing that dessert won't be able to fix, at least for now!
Be it to cheer yourself up or to treat a family/friend who does not live together with you, getting baked goods like cupcakes is one of the best ways to show some love and encouragement.
With the competitiveness of such bakeries in the current landscape, choices are aplenty. We've rounded up some of the best cupcake delivery in Singapore to get you going!
1. Creme Maison Bakery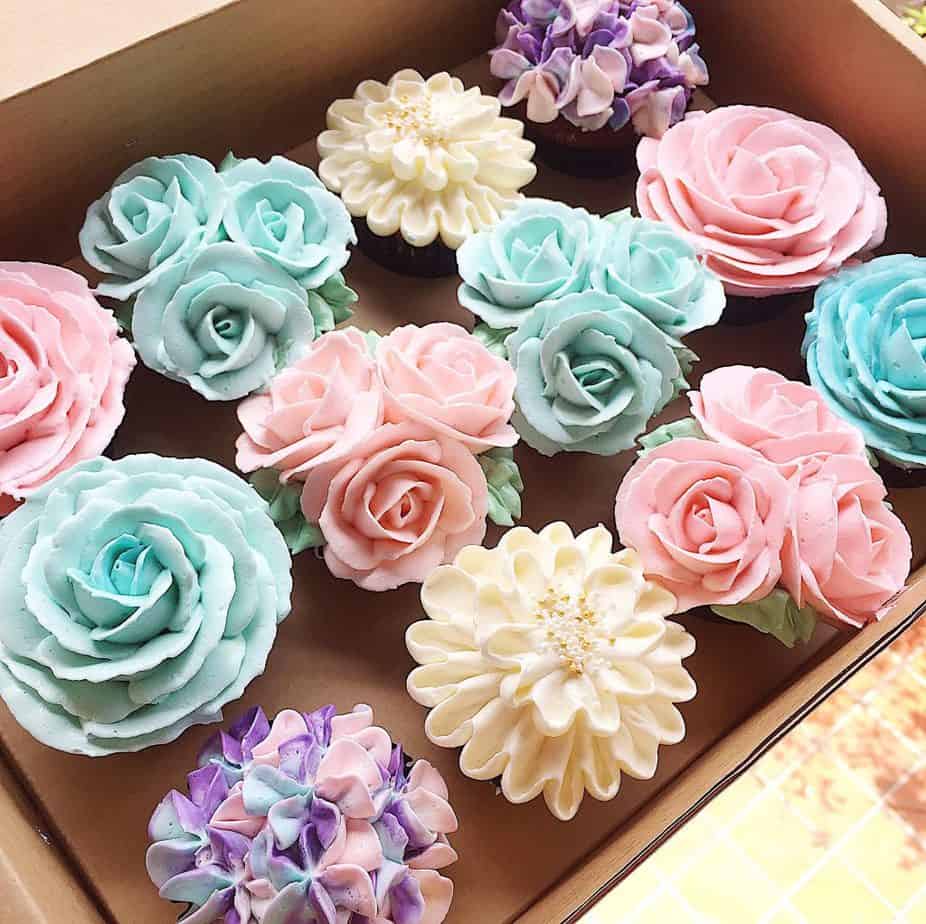 For bigger occasions in life, save the date to get artisanal cupcakes from Creme Maison Bakery. Their cupcake designs simply look too beautiful to be eaten!
Opened since 2014, they are one of the leading bakeries that have been serving aesthetically pleasing and quality bakes to many. One of the store's signatures includes their cupcake selections.
From gourmet cupcakes to gender reveal, floral and even terrarium designs, they have honed their craft to produce intricately designed bakes that leaves customers in awe.
If these aren't enough, feel free to share your customization request with their team. They are well-versed with dessert table styling as well, leave it to them to work their magic!
2. Bob the Baker Boy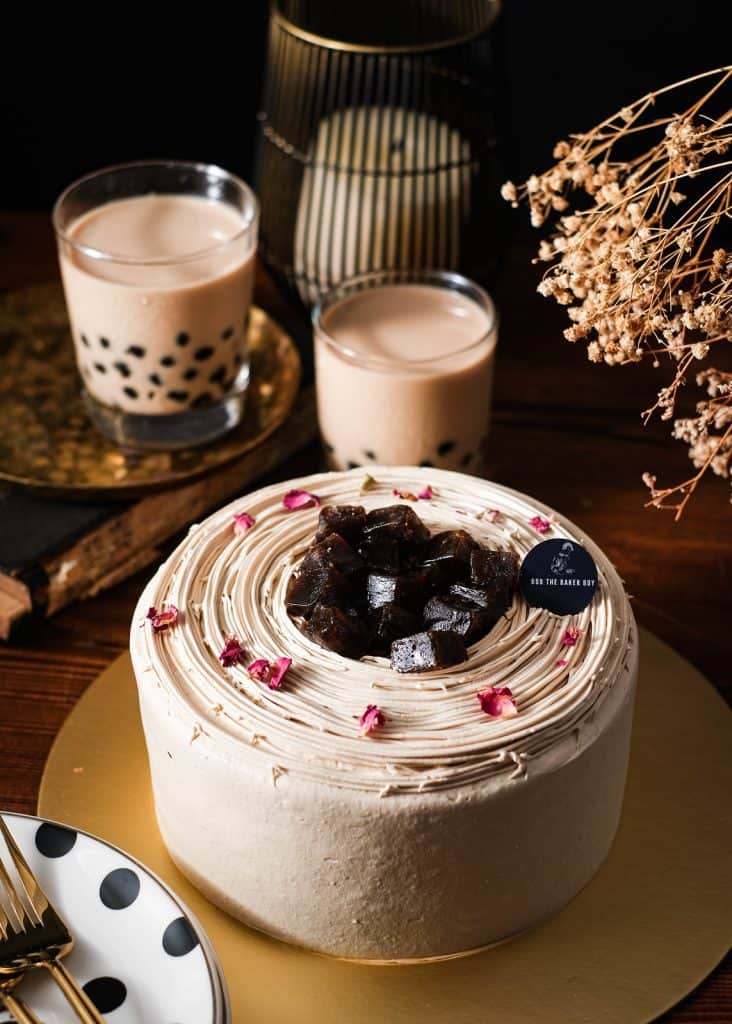 At Bob the Baker Boy, they are best known for their stellar cake designs and creations. Always on the ball with the latest trends, they have developed multiple popular bakes such as the floating cake, money cakes, bento cake box and more that have even been featured by local celebrities on social media.
Despite their vast variety of baked goods, theirs are all made with low sugar to make these desserts less guilt-tripping. Even people with diabetes can still enjoy their beloved baked goods (in moderation, of course. Don't indulge on a whim!)
You can order their gourmet cupcakes with some of their recommended designs to choose from, like dinosaur, princess and even rainbow cupcakes. Otherwise, they do accept customisation requests for those with unique requirements.
3. Zee & Elle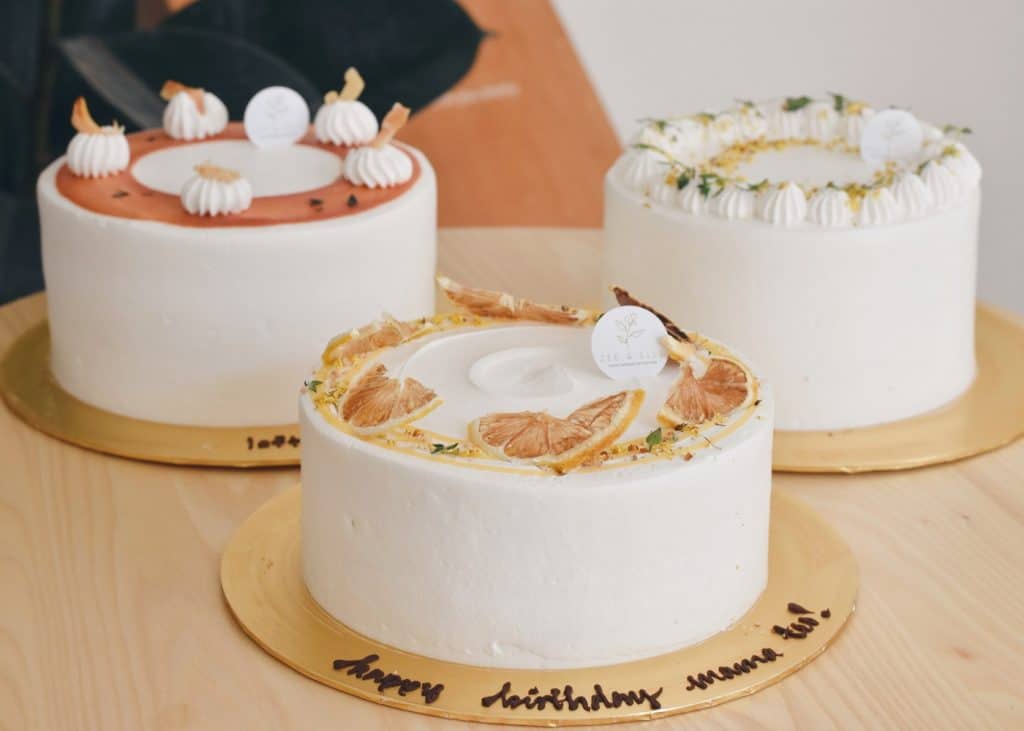 The calming sea, lush forest floor and bustling concrete jungle. These are just some unconventional sources of inspiration that Zee and Elle tap on to create intricate, multi-layered creations at their bakery.
Nature-inspired cake boutique Zee & Elle prides themselves on making cakes with quality, pure ingredients, 100% fruits, and no preservatives. Each cake is made to order, and options include signatures such as the Honey Yuzu (from $58), and Guava Lychee (from $52). The former see tiers of yuzu sponge alternating with house-made yuzu curd, and Manuka honey-infused cream, while the latter features an uncommonly seen guava sponge, layered with guava-infused fresh cream, and lychee bits.
Outside of their classic cakes, Zee & Elle's nature-inspired bakes can be customised to order, easily available through their website. Pick your order up from their studio in Macpherson, or get your cakes delivered at a flat rate of $10 between Tuesdays and Thursdays. If you're getting your order delivered between Friday to Sunday, delivery is chargeable at $18.
4. Fluff Bakery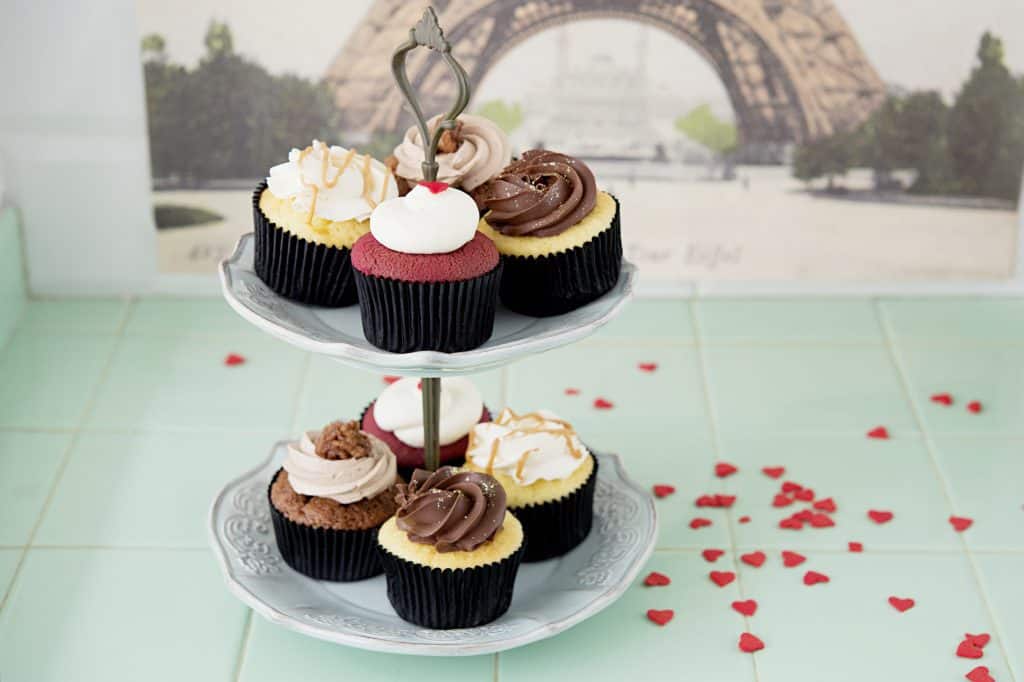 Starting small as a hobby baker that takes orders from close family and friends, the founder took this business up a notch and expanded it into a physical bakery since late 2012.
They are best known for their cupcakes, with over a hundred creations under their belt to date! Other than that, their brownies, layered cakes, cake pops and tarts are some of their notable baked treats. More importantly, their bakes are Halal, which makes it easier for our Muslim readers to snack on!
Check out their delivery menu for weekly flavours of their cupcake delivery in Singapore. They also have a signature cupcakes selection that is released weekly for sale as well.
5. Plain Vanilla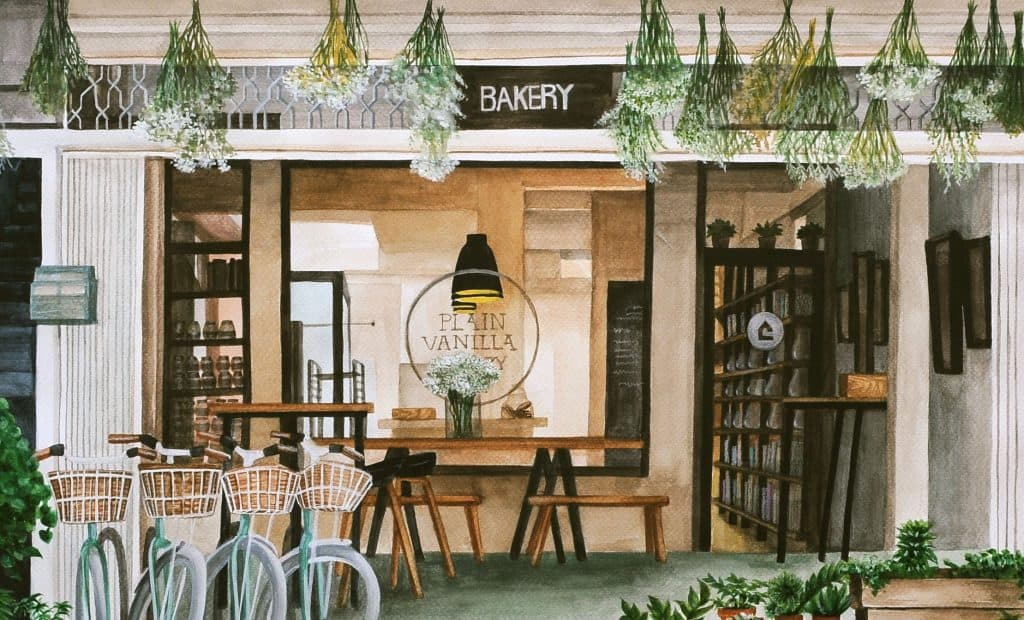 Starting from humble beginnings, they too have expanded from a small shop at Holland Village to 4 outlets that offer baked goods, brunch, lifestyle items and more.
Despite the rising trends populating the bakery scene, they stick through to their origins and focus on producing simple flavours that many will be familiar and comfortable with.
With this belief in mind, their 12 mainstay cupcakes will be a good choice for customers in search of nostalgic taste. Their cupcake delivery in Singapore goes at $15 per location, with free delivery provided for orders above $48 that are made within the same day.
Plain Vanilla has also launched its collection of seasonal bakes and Love Language-inspired add-ons for Valentine's Day. Do check it out here!
6. Baker V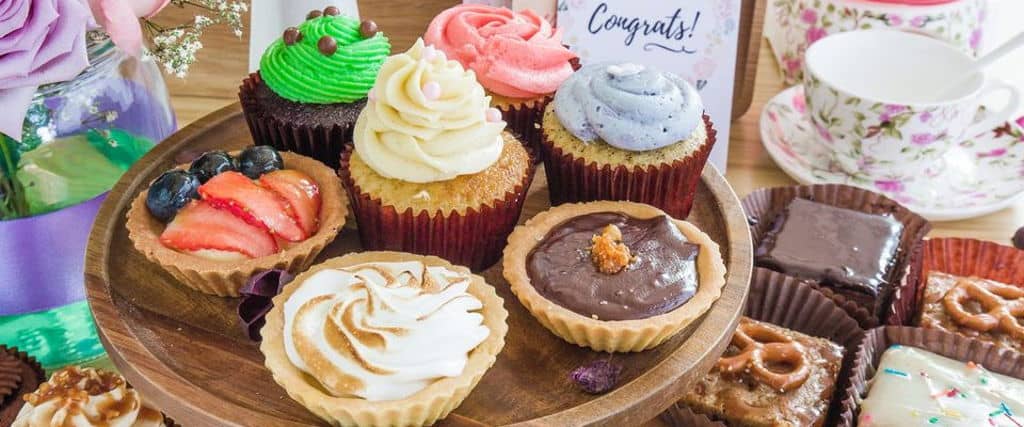 Although holding stable jobs in the corporate world, the founders of Baker V decided to take the leap of faith and start anew with this online bakery business. From tartlets, cakes, cupcakes, macarons and more, they aim to bring smiles to customers for any kind of occasion.
If you are looking for specially curated cupcake delivery in Singapore, Baker V offers a few well put together packages that serve as great gifts to send to your loved ones.
For a simple gift with sweet treats and flowers for your friend/beau, their gift sets will do the trick. It comes with 6 assorted cupcakes with a gift card and either a petite sunflower or rose bouquet!
Fancy something with more variety? Their cheer packs contain up to 3 types of bakes, with different quantities based on the gift size that you opt for. Each cheer pack comes with a gift card as well for senders to leave a note for their recipient.
7. Edith Patissiere
Founded since 2013, Edith Patissiere has come a long way, from a home-grown bakery to expanding their physical presence to two outlets in Singapore.
Albeit a pity that we can't enjoy their baked delights in their gorgeous café setting, rest assured that we will still get to taste their creations through their cupcake delivery in Singapore.
For their cupcakes, they offer a variety of designs that customers can choose from, with adorable ones like trains and rainbows or sweeter designs like the floral and rustic designs.
Do take note that some of their cupcake proceeds are funded to the Children's Cancer Foundation, in support of the upcoming Cancer Awareness Month! Why not give support to a good cause while enjoying your sweet treats at the same time?
8. Afters Bakery SG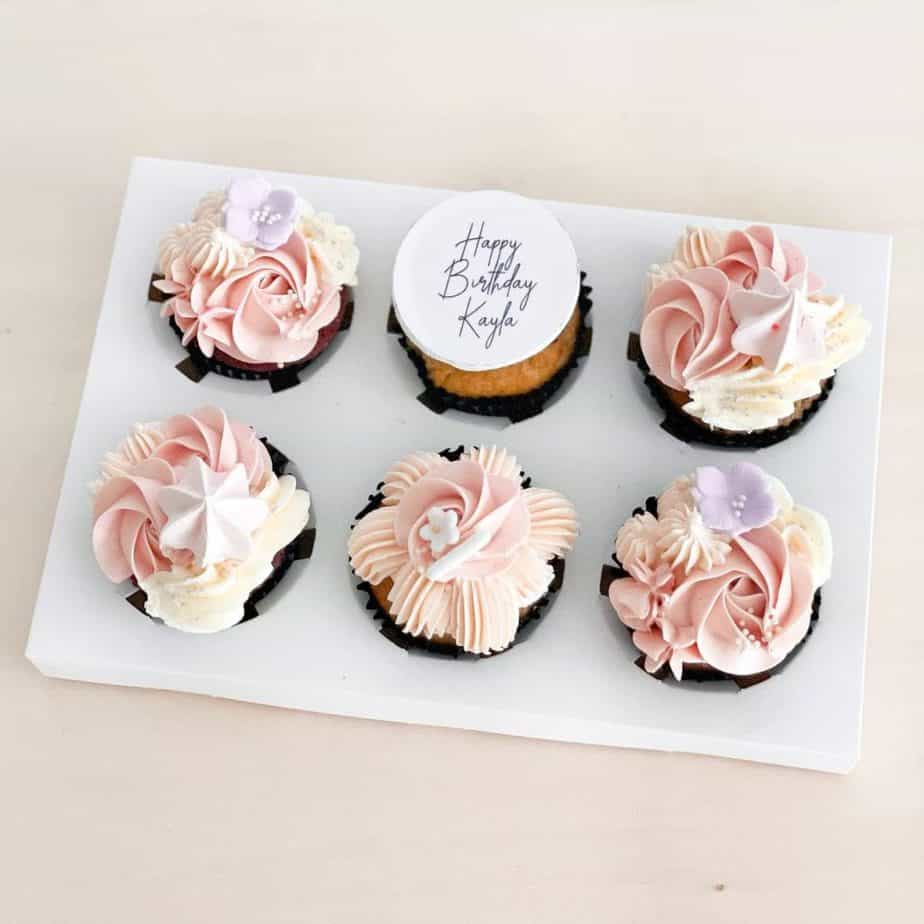 Afters Bakery is one of the leading bakeries here that has graced both corporate and personal events alike with their styling services in the form of bakes, dessert tables and event spaces. With a keen eye for aesthetics, their stunning creations will certainly fit the gram!
Their main baked offerings include cakes and cupcakes, where you can pick from their available designs or simply submit a customisation request. What's more, they offer free islandwide delivery for any type of cake orders placed on their website! More terms and conditions to be found here.
Despite the ongoing restrictions that came as a result of the pandemic, they have swiftly adapted to the situation and am offering a stay home package for intimate celebrations. Visit their page if you're looking to celebrate safely and in style with their cupcake delivery in Singapore!
9. The Frosted Chick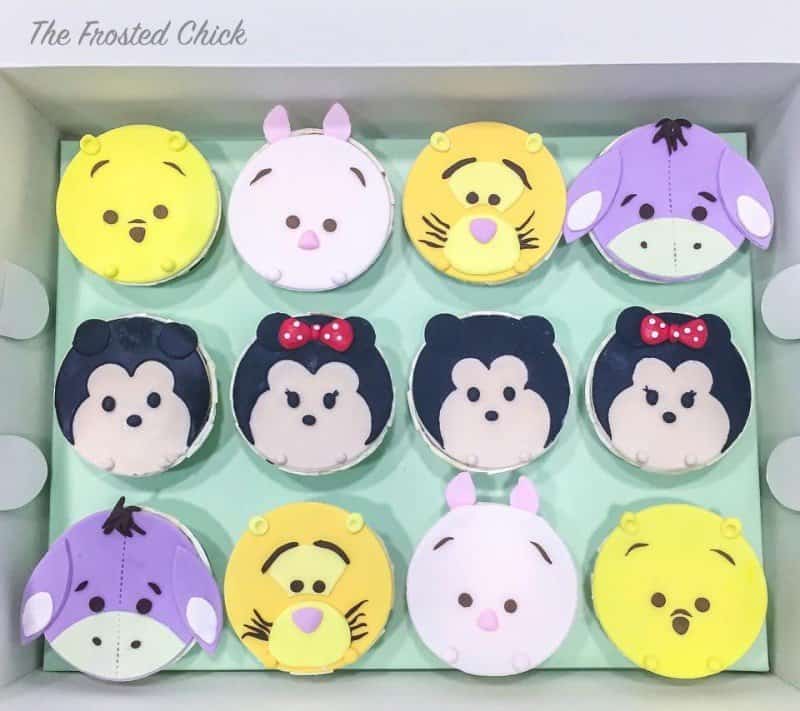 As young parents of two, they understand the importance of keeping the aesthetics in check and ensuring your little ones' happiness during the event. With that, they have been offering customised artisanal bakes like cakes and cupcakes, as well as props rental for parties since 2014.
In a bid to support other local businesses and green efforts, the ingredients they use for their bakes are mainly locally procured, which are sustainable sources as well.
For their cupcake delivery in Singapore, they offer a good range of standard flavours as well as over-the-top designs which are usually customised. You can also opt to get their cupcakes in the mini size, which helps children with smaller appetites!
No one likes things to crop up, but if it so happens that you need some desserts urgently, their 'Last Minute/Next Day' category can certainly come to the rescue. Albeit with some limitations in terms of designs, they do have cupcake delivery in Singapore available if you are interested in getting them the next day!
10. Honey Peach
Honey Peach Bakery has been established since 2019, evolving from a small online business to a full-grown boutique bakery with its own physical outlet today.
Their whimsical birthday cakes, intricate small bakes that look irresistibly delicious and IG-worthy has been what many adore their brand for. Their cupcake selections are aplenty as well, from the trending flavours like Lotus Biscoff to the classics like cream cupcakes which are all well-decorated to fit the IG aesthetic.
If you have a friend that's obsessed with mahjong, they have also released mahjong cupcake designs in time to satisfy these mahjong lovers' thirst for anything with mahjong designs on it!
11. Swirls Bake Shop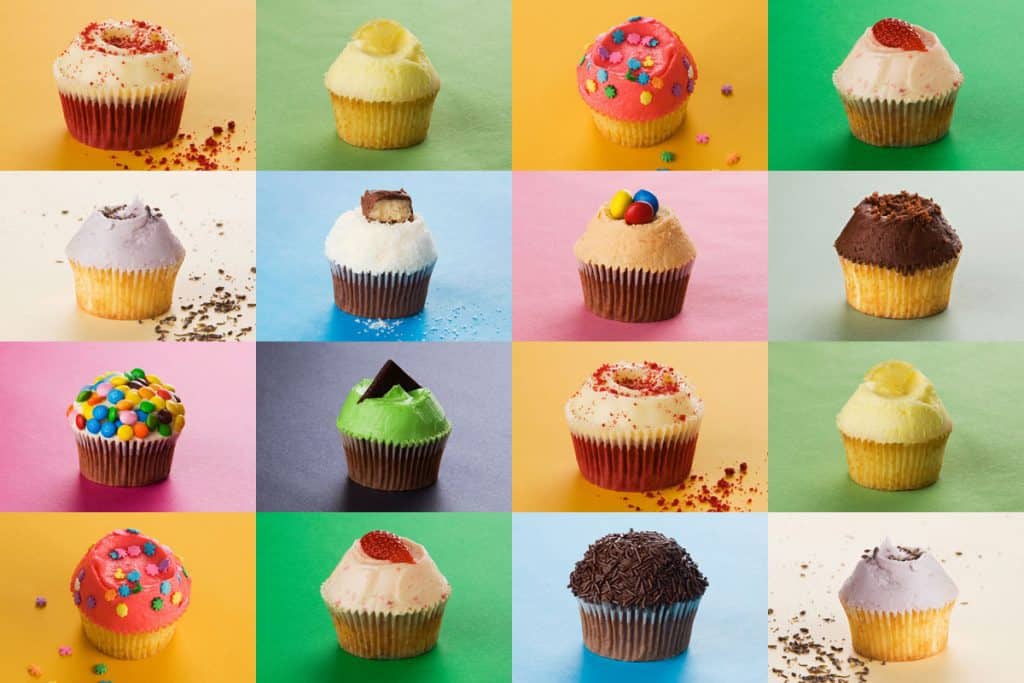 Cupcake fans can rejoice with Swirls Bake Shop, an American gourmet cupcake brand that specialises in cupcakes, brownies and the like. Housing up to 101 cupcake flavours on their website, there's bound to be something to satisfy even the pickiest eater.
In search of the best cupcake recipes, they have crossed the oceans to America and Europe to fulfil their baking dreams.
Their cupcakes come in 3 different sizes – Gobble Gobbles (bite-sized), Regulars and Colossal (large-sized). Apart from their house flavours, they also offer daily/monthly specials and exclusive flavours for special and awareness days. Keep your eyes peeled for their updates on their socials!
Conclusion
With the influx of online businesses nowadays, you can get more than just cupcake delivery in Singapore. Head over to our other article where we feature the best home bakers in Singapore for baked treats galore!
Featured Image by Brian Chan on Unsplash
Explore More Content