10 Best Gluten Free Food in Singapore to "Free" Your Diet From Any "Gluten" [2023]
For special dietary needs, check out this best gluten free food in Singapore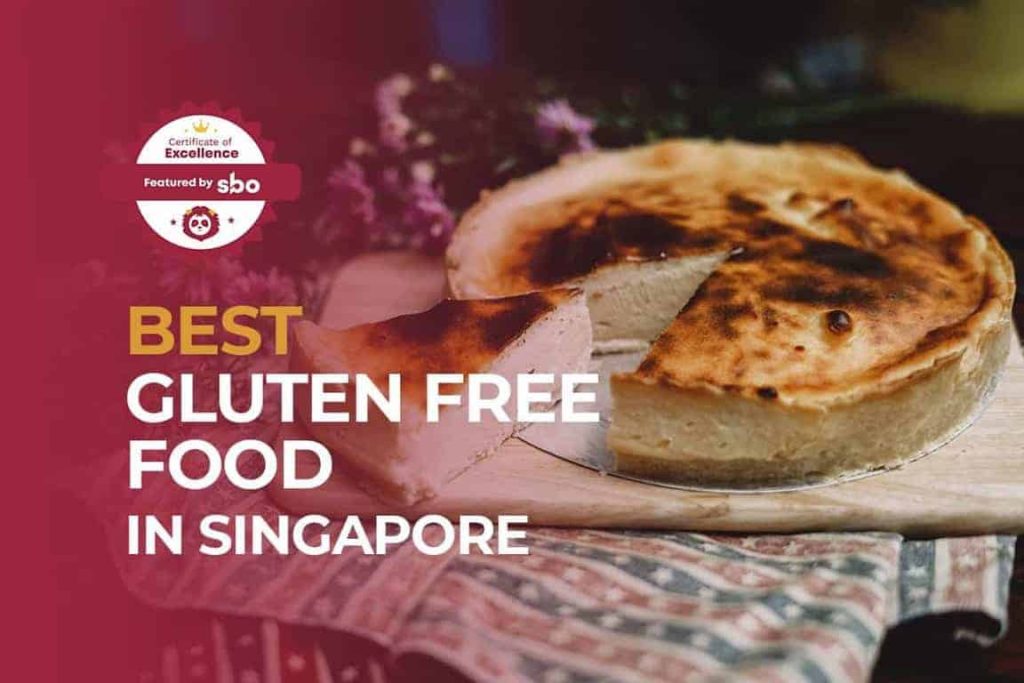 Did you know that gluten means "glue" in Latin? It's a protein that is usually found in grains such as wheat, rye and barley. Its main function is to make dough elastic and give food like the bread the ability to rise when baking. Gluten also helps provide the bread texture and food such as pasta to hold their structure. Of course, for some of us, eating it is no big deal.
But then when you suffer from celiac disease or have other body adversaries such as gluten sensitivity or wheat allergy, avoiding that stuff is essential for your wellbeing. Luckily, there are some eateries for you to go, that has something for your gluten-free diet. Here are our recommendations as to where you can find the best Gluten Free Food in Singapore.
1. The Butcher's Wife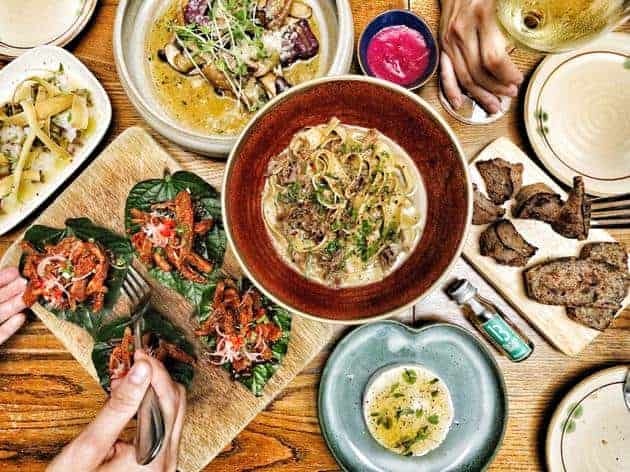 There is something rare when it comes to The Butcher's Wife. It is a comfortable bistro at the back of the streets that has vibrant colours. What is more, they serve tasty, modern European dishes that have dynamic flavours that will charm your taste buds while challenging previous assumptions.
If you want to enjoy the taste of natural wines along with wanting amazing food made with fermented ingredients for the balanced, 100% gluten-free cuisine, then come visit this restaurant! After all, they are all about serving European meals in an amazing atmosphere.
2. TIANN'S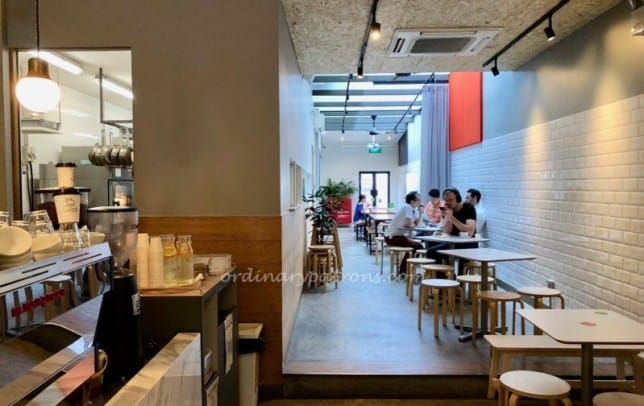 If you crave something homemade, then TIANN'S is the place to go. A modern café located around Seng Poh Road, the café vibe lets you be in the mood of enjoying the company with friends or relaxing your mind over a cup of cappuccino. In particular, their soft, moist waffles are made with almond, coconut, chia seeds, eggs and rice. This matches very well with butter or maple syrup, or even both!
The best part is, their food is free from gluten, low on sugar but leans towards the old-school style taste. Some of which include banana bread, chocolate hazelnut cake and even homemade ice cream. So, why not stop by and enjoy something there? Or maybe just try a cup of coffee for the popular latte art?
3. Grain Traders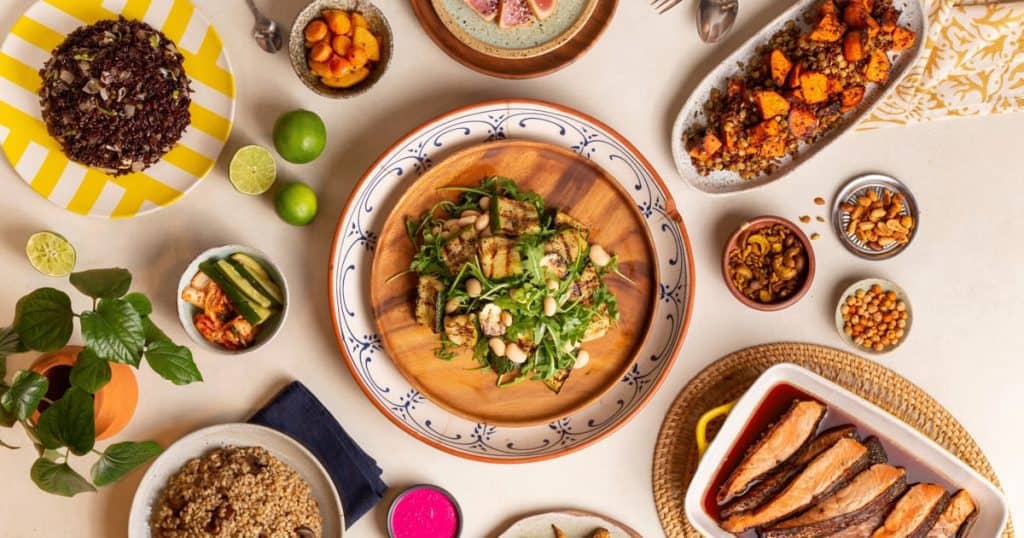 Come to Grain Traders for inspired meals that are prepared consciously that you will enjoy when they are done. Making use of slow, intentional processes and professional techniques such as baking, grilling, fermenting and sous-vide, Grain Traders put the culture in the food they prepare. This brings out the best flavours from good produce, resulting in meals that are not only tasty but healthy too – it is similar to a home-cooked meal in many ways.
With that in mind, Grain Traders is more than just a casual restaurant. It serves yummy homemade meals for comfort and provides amazing variety, quality and experience in a comfortable atmosphere for all. So, if you want some healthy food to soothe your senses and soul, look no further.
4. Plank Sourdough Pizza – Swan Lake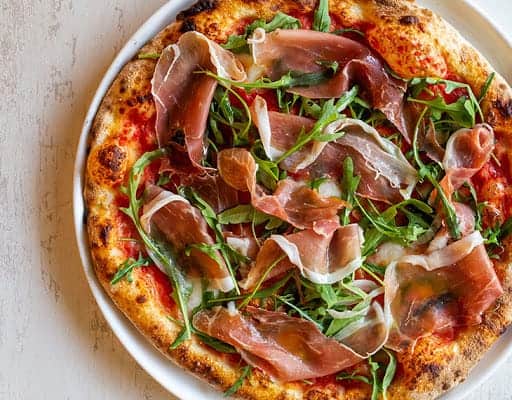 The go-to method when you don't feel like cooking is to order pizza. But which pizzeria has gluten-free options? Why it's this one! Plank Sourdough Pizza Singapore's first pizzeria mainly makes sourdough crust pizza. Owned by those who also are part of the behind the scenes for Baker & Cook, a gluten-free pizza base is available for an additional price.
Although the gluten-free pizza base is not as chewy and the dough cannot be pulled like the normal sourdough pizza, it was no less crisp than the normal one and complements well with the toppings. To complete the pizza meal, the place also serves sides such as fresh salads, pastas, sweets, and ribs They also serve drinks such as craft beers and wines.
5. Delcie's Desserts and Cakes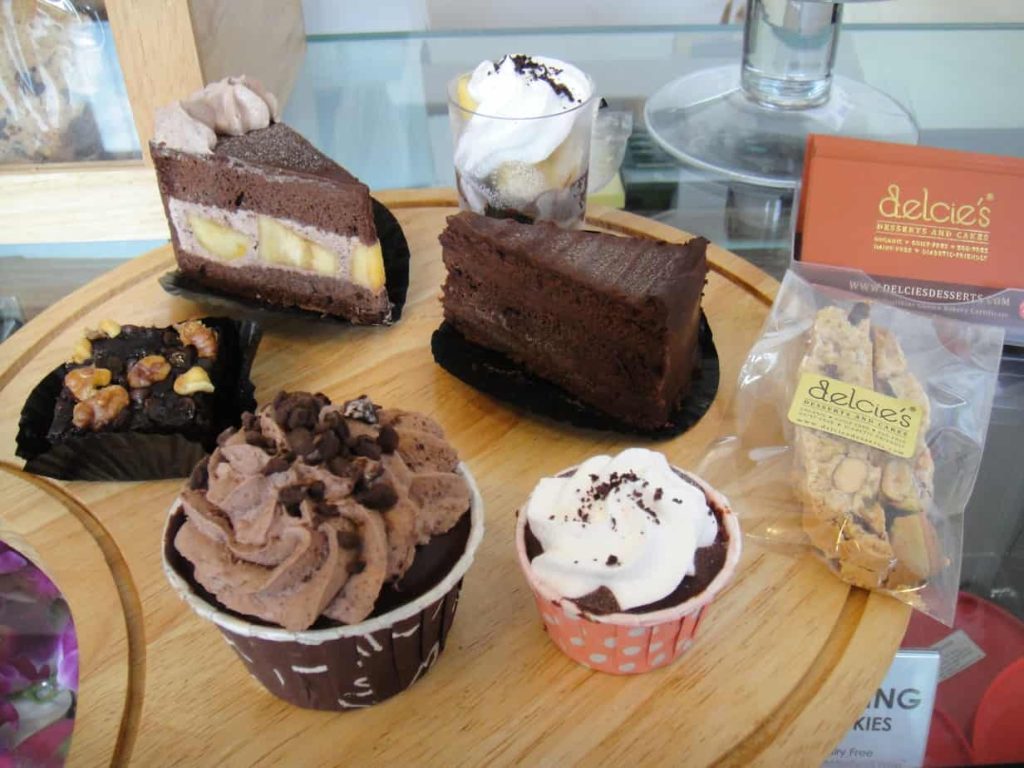 If you have a sweet tooth but need it to be gluten-free, dairy-free, diabetic-friendly, egg-free, keto-free, or whatever free you can think of, look no further than this healthier choice bakery. Their menu consists of healthy cookies and beautiful cakes.
Having won multiple awards such as "Most Innovative" Heartland Enterprise Star Award, "Top 16 International Vegan Bakery" and "Top 5 Healthy Chef in Singapore", you can guarantee their quality to be delicious and authentic. In fact, they have multiple testimonials on their websites as to their product quality. Their wonderful pastries make it possible for anyone to enjoy cakes and desserts without worrying about their dietary restrictions.
6. Bakening | Gluten Free Bakery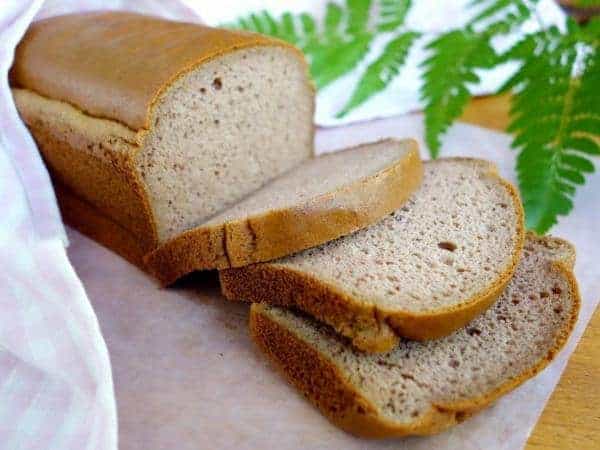 Bakening is born from a passion for baking, after the founder Ning figured out that all she needed was a simple change in nutrition to keep her hormonal imbalances, which plagued her for two years, in check. With this fact discovered, she decided to help others that have a similar situation to her by opening the bakery in 2017. The bakery has expanded from her kitchen to a devoted commercial area and has won many customers' hearts.
Most of their baking is made from real natural ingredients, such as their chocolate muffins, walnut pancakes, and orange bliss cake. If you wish to try your hand at baking, they are more than happy to share their recipes with you.
7. Rosso Vino – Italian Restaurant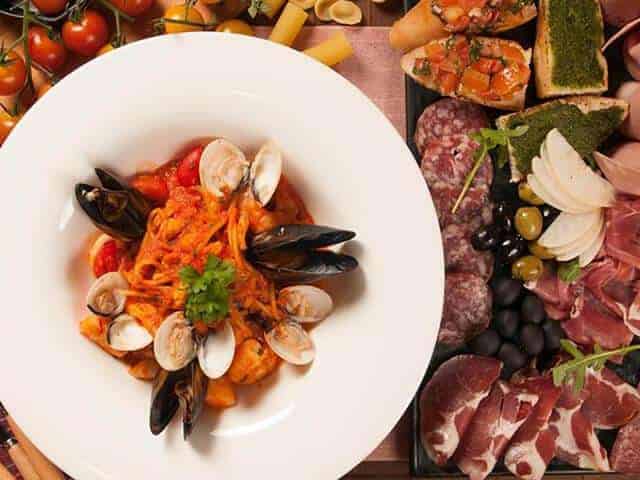 Quality takes centre stage at Rosso Vino. Located along the banks of the Singapore River, Rosso Vino is a cheerful, relaxing Southern Italian restaurant and wine bar. From the restaurant, you can get a view of the Central Business District skyline. Combining with the food served there, it's considered one of the popular spots among families, businessmen, and couples.
The food may appear simple at first glance, but the flavours are remarkable. With an extensive menu that spans a huge variety of appetizers, homemade pasta, pizza and Carne the meat items, there's definitely something for everyone. Main Course includes Calzone Rosso Vino and Chicken Parmigiana. The dessert menu is no slouch either, serving things such as Tiramisu Dello Chef, Panna Cotta, Crème Caramel and even the Torta Lava Con Gelato Alla Vaniglia, also known as lava cake.
8. Bread Street Kitchen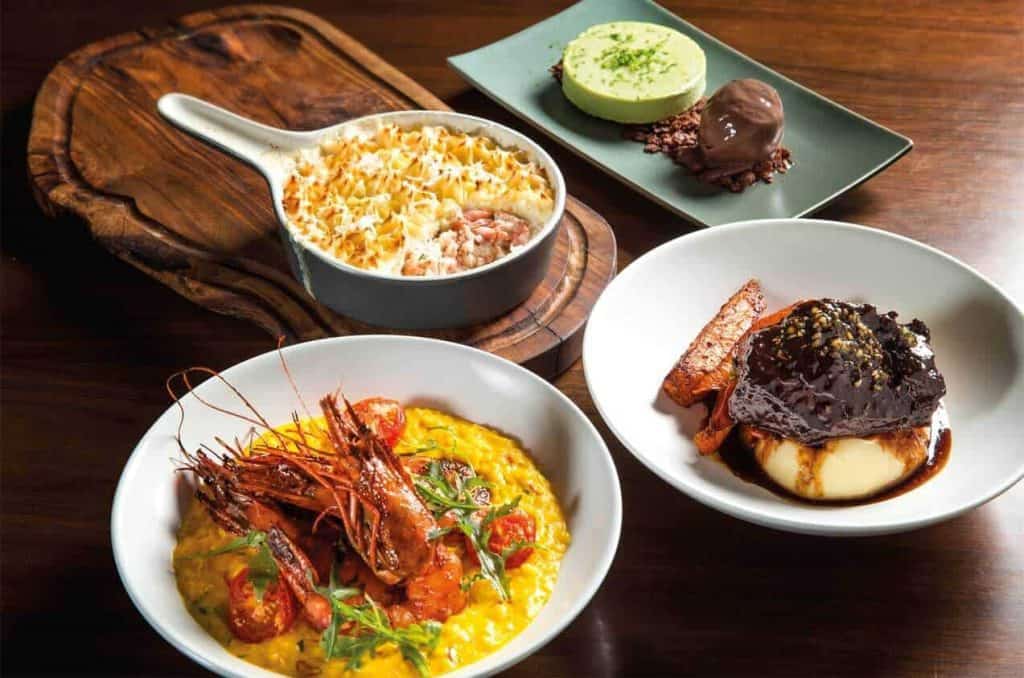 Bread Street Kitchen is no stranger to the dining scene; in fact, you may say it is a professional, for it is part of the many Celebrity chef restaurants Gorden Ramsey has established. Modelled after its counterpart in London, here is where casual dining mixes with sophistication, where modern meets vintage and the music is as extensive as the décor adorning the restaurant. Also where they have a gluten-free menu for those who need it.
With an extensive menu that spans a huge variety of British fares, like Fish & Chips, Beef Wellington, Scotch Egg and Shepherd's Pie, there is something for everyone with all tastes. Other brunch options include the English Breakfast, Eggs Benedict, and Buttermilk Pancakes.
If you are here for the drinks, why not head to the alfresco bar and sip on some classics, innovative cocktails, or indulge in the large collection of wines from all over the world? Savour everything outside by the waterfront to enjoy a beautiful view as well.
By the way, did you know that this restaurant is pet-friendly? Why not bring your furry friend to enjoy it with you?
9. Summer Palace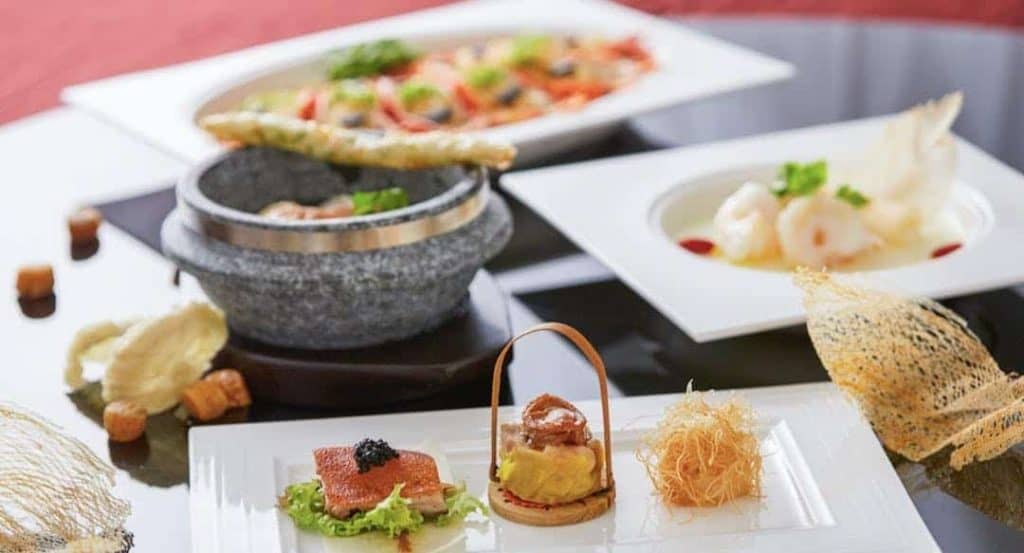 Have a taste for Chinese food, but there is no gluten-free option? Need the touch of elegant vibes for your meal? Summer Palace is the answer to those needs! Having been awarded Michelin one-star for the third year in a row, Summer Palace serves up a variety of delicious, traditional Cantonese dishes along with a large variety of dim sum delicacies.
Also for its traditional oriental gold and red interior that is decorated with a collection of fine Chinese arts, crafts and antiques, you can dine in fine elegance. You do not even have to worry about the food not being gluten-free, as they do provide a gluten-free menu. If you feel like enjoying their meals at home, you can check the menu for island-wide delivery and takeaway.
10. Entre-Nous Creperie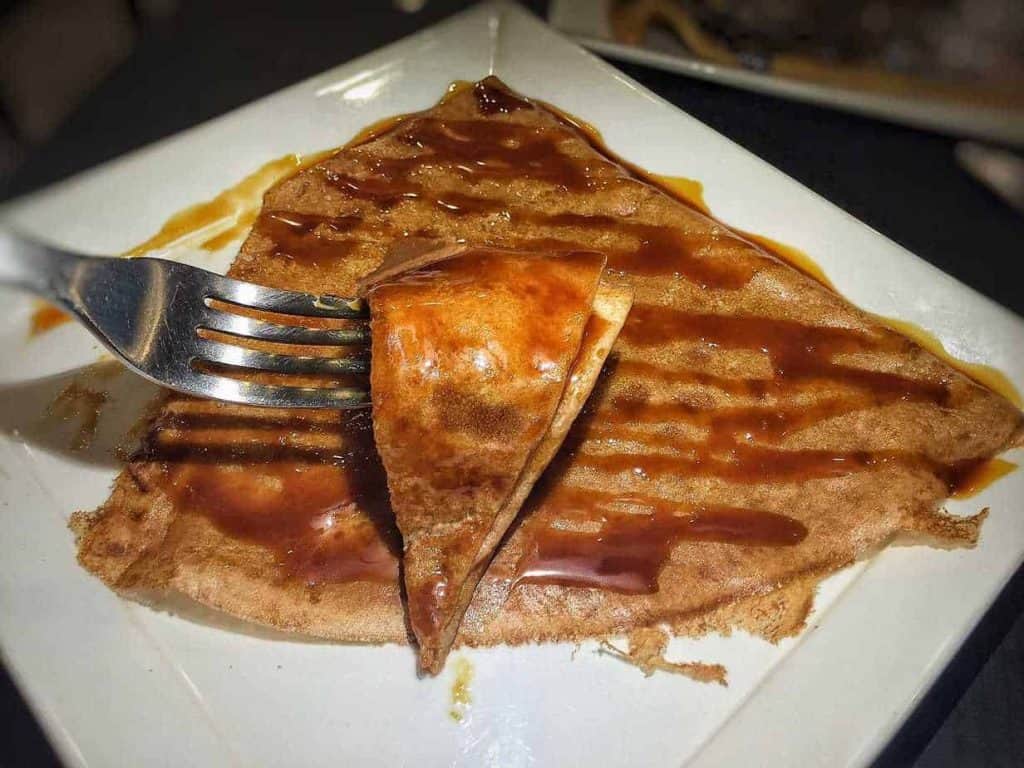 Craving from a pastry that is not from Singapore? Well, this quaint little French Creperie may just be your answer! Founded in 2008, Entre-Nous is a family-run restaurant that serves traditional French-based food, particularly crepes. They offer sweet crepes that are made from buckwheat flour or wheat flour for those who have gluten intolerance.
The crepes are cooked with salted barrette butter called 'Biligs" from Brittany. You can choose from a long list of homemade fillings. A crepe called Faustine's Favourite is even drenched with chocolate sauce and matched with cold ice cream in the crepe. To top it off, you can pair your meal with French apple ciders imported from Brittany.
Conclusion
Do you have any reviews and comments to share regarding our choices as to where you can get the best gluten free food in Singapore?
While SBO is committed to supporting our local businesses, please feel free to share any experience or thoughts you have. We welcome any opinion regarding the listed places that sells the best gluten free food in Singapore.
We hope that this guide will be useful in helping you when it comes to finding the best gluten free food in Singapore. Speaking of which, if you want something else to maintain your health, why not check out the best places to get fruit juice in Singapore?
Featured Image by Chinh Le Duc on Unsplash
Explore More Content