10 Best Cheesecake in Singapore that Melts Instantly in Your Mouth [2023]
On the hunt for the best cheesecake? We have put together a list of the 10 best cheesecake in Singapore that will melt instantly in your mouth.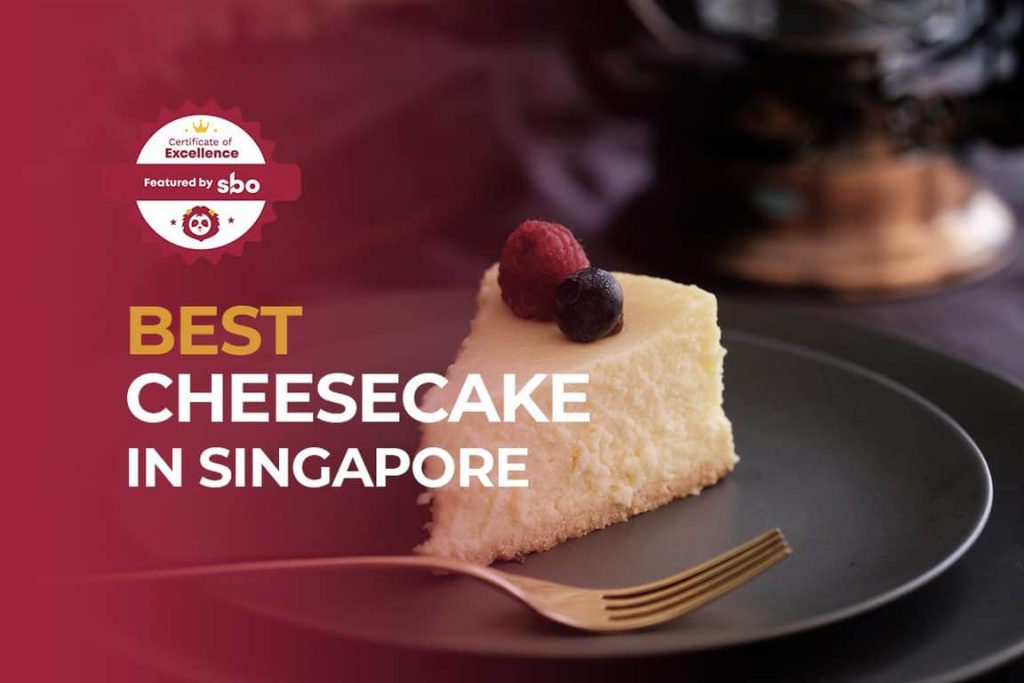 Many will describe cheesecakes as rich, luscious dessert with a texture that can range from light and airy to rich and creamy. How a cheesecake's texture will feel depends on the different types of ingredients and mixing methods the chef used.
These cheesecakes are one of the finest dessert in Singapore and are a major favourite for many of us. If you are a fan of cheesecakes, you definitely have to check out this article. We have rounded up a list of the 10 best cheesecake in Singapore that you must try!
1. Olivia Restaurant & Lounge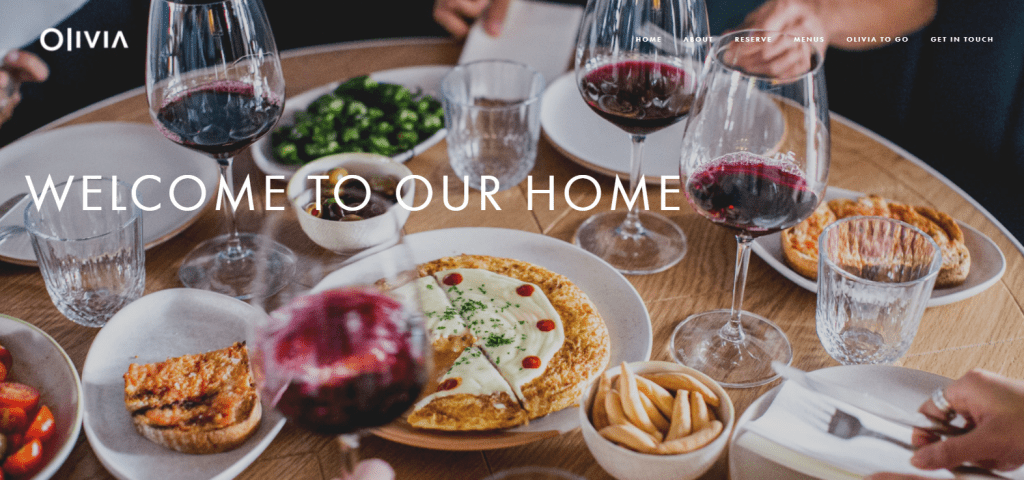 Olivia Restaurant & Lounge is most famous for its classic Basque cheesecake, a homemade creation that is rich and delicious. Despite its bigger than usual price tag, each slice of their cheesecake is definitely worth the price paid when you sink your teeth into one of their famous cheesecake.
Their classic Basque cheesecake is made of cream cheese with the addition of Valdeon cheese, which is a hearty Spanish blue cheese that is made from a blend of goat and cow milk in the Leon province. Their cheesecakes have garnered many praises and good reviews in the world. With such high reviews and rave, you definitely have to try their cheesecake one day!
2. The Jelly Hearts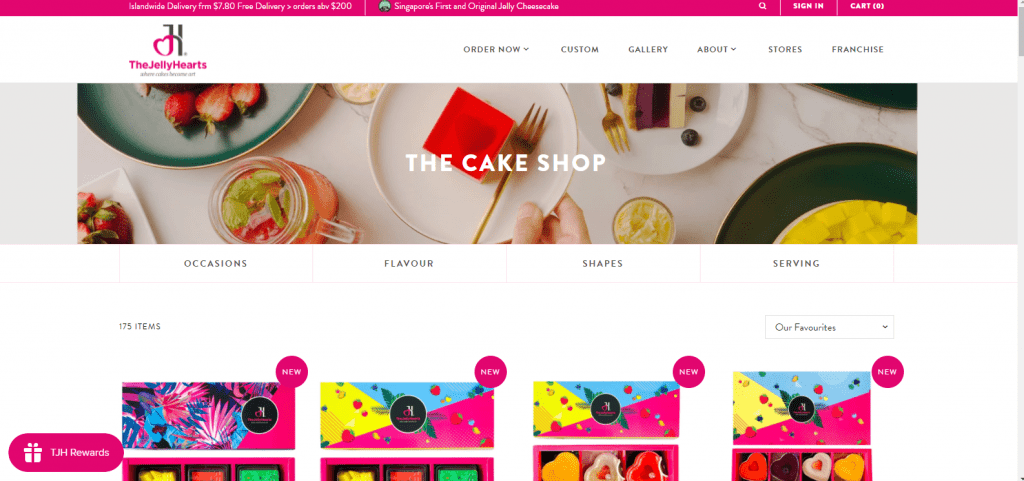 Next on the list is The Jelly Heart's cheesecakes. This shop is Halal-certified, which means Muslims' cheesecake lovers are in for a treat! The Jelly Heart is most famous for its first and novel jelly cheesecake, one that you definitely cannot find anywhere else. Apart from their jelly cheesecakes, they also have many other specialities such as the donut-shaped cheesecake, multi-layer rainbow cheesecake, durian king and blueberry surprise.
If you are looking for a cheesecake that is suitable for celebrations and occasions such as birthday parties, the Jelly Hearts is the right place to go. This is because each of their cheesecake is customisable, where you can get to choose its shape and size, as well as add a personalised message.
3. Esquina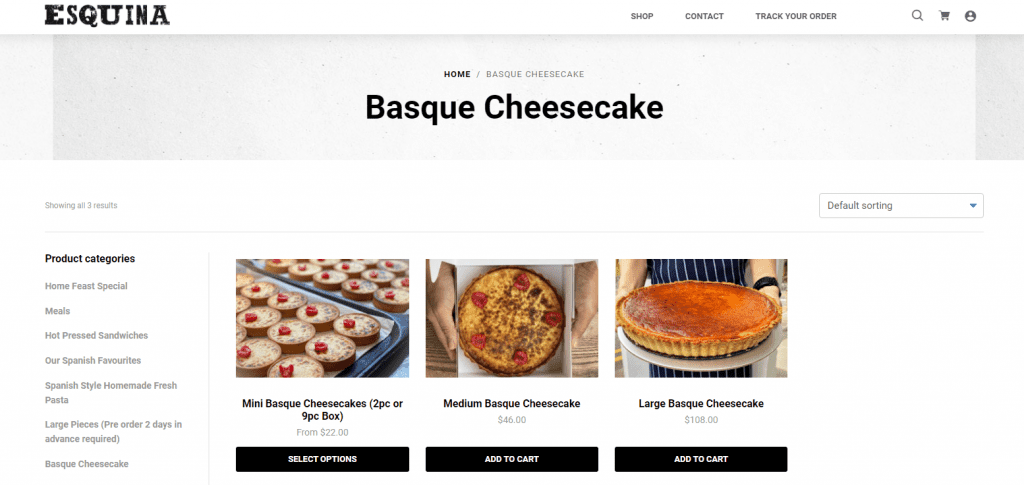 Another Basque cheesecake that is one of the trendiest cheesecake in Singapore is Esquina's cheesecake. This modern Spanish eatery knows how to play with its customers' tastebuds with its delightful combination of cheese and cream. Despite its cheesecakes not being as torched as other Basque cheesecakes, its core is just as creamy and rich as the others.
Their cheesecakes come in 2 different sizes – medium and large whole cake. This makes them perfect for family and friend gatherings. If you are intending to host a party any time soon, make sure to check out Esquina's cheesecakes!
4. Cat & The Fiddle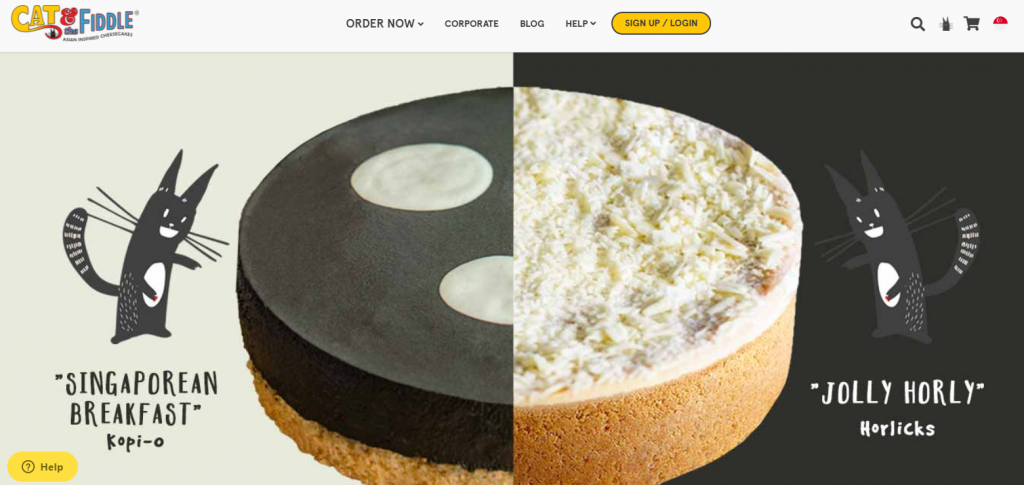 I am pretty sure many of you know Cat & the Fiddle. This award-winning shop has a wide assortment and adornment of cheesecake that can suit every customers' tastes and preferences. Each of their cheesecakes is freshly baked and made of the finest ingredients, that can surely impress you and your loved ones.
You can choose to get an entire cake or mix and match the different cake slices into one whole cake. All their cheesecakes are delicious but there are a few fan favourites such as The Modern Duke's Pudding, Paw of Furry and Milo Dinosaur.
5. Cake Spade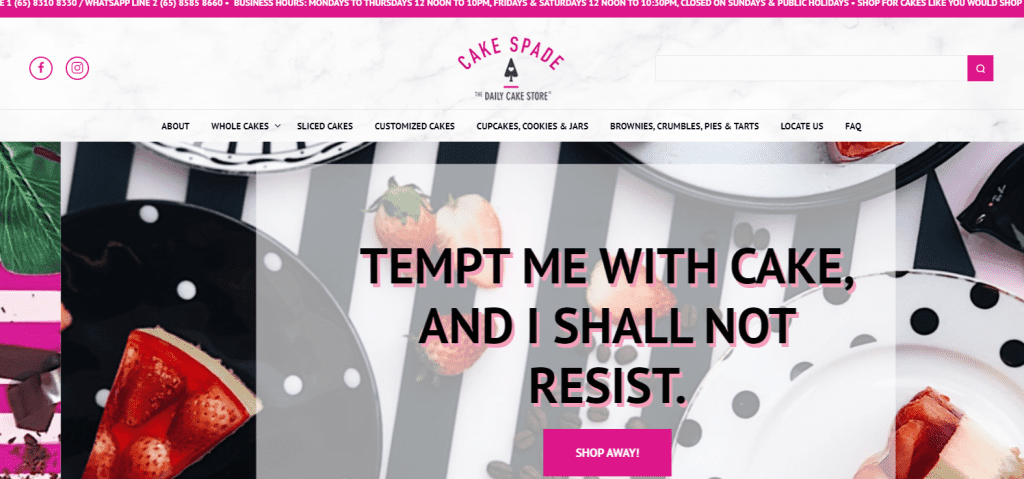 Cake Spade is every girl's dream cafe. Their pick chop house and aesthetically pleasing interior make it an Instagram-worthy place for ladies to snap a few beautiful shots of themselves with their cheesecake. Cake Spade offers one of the most unique cheesecakes – tofu cheesecake, and as if it is not unique enough, they also come in different flavours such as peach and strawberry.
If you are looking for a girls' day out, you can check out Cake Spade for a great hang out spot. They baked all their cheesecakes from scratch and only with the finest ingredients. Do check their store out and enjoy their wide array of cake, desserts and coffee.
6. Fluff Bakery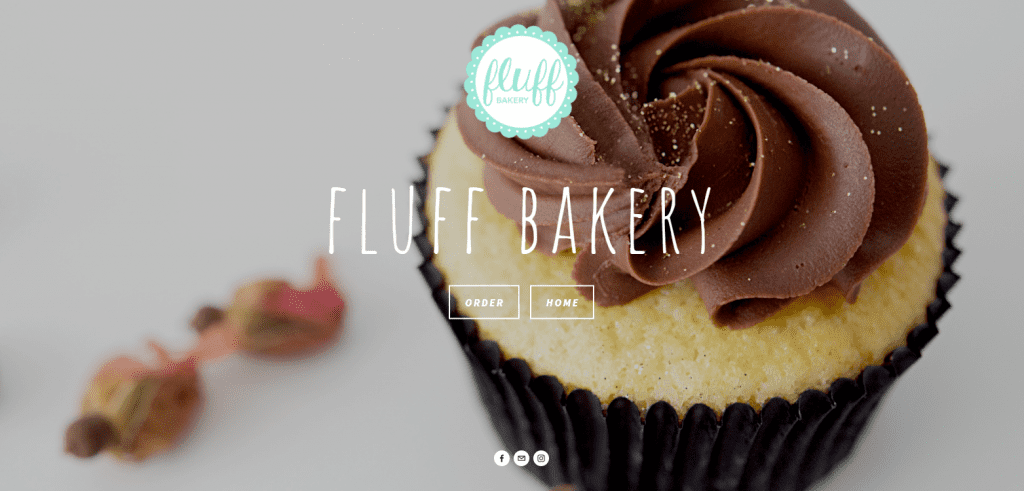 Next on the list is another Halal-certified cheesecake bakery – Fluff Bakery. Founded by Nursyazanna Syaira, she started baking cupcakes from her mom's kitchen as a hobby and stress-reliever until one day she decided to take a leap of faith, quit her job and pursue her dream.
Fluff Bakery offers a wide assortment of confectioneries and desserts that are delicious and drool-inducing. You can indulge in their chocolate-ish series of desserts such as chocolate brownie, Nutella and snickers cheesecakes and many more.
7. Keong Saik Bakery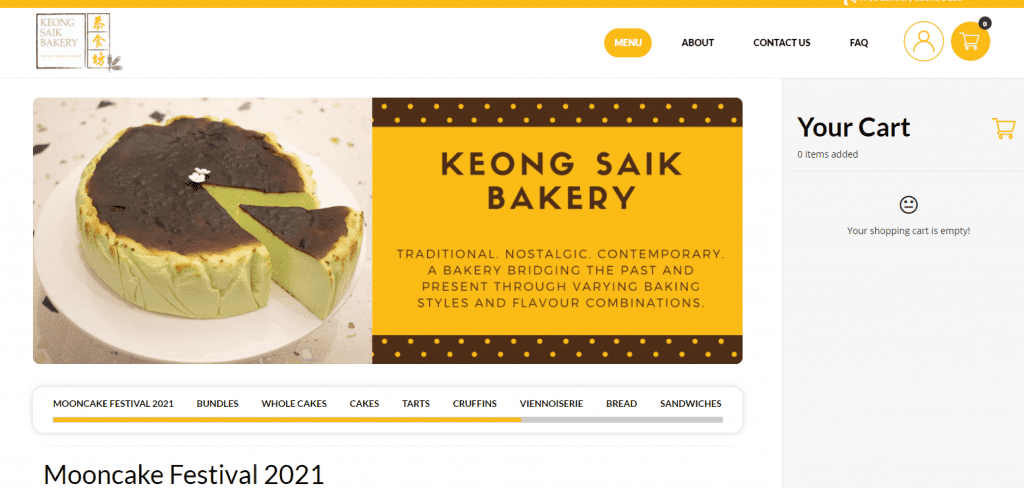 Another famous brand that many will know – the Keong Saik Bakery, a hip, retro-tinged bakery that is famous for its old school bread and pastries with a modern twist. However, besides their bread items, they are also popular for their original burnt cheesecake.
Their cheesecakes come in various flavours such as Matcha, Pandan and Orh Choo Bee. In case you do not know what Orh Choo Bee is, it is a combination of coconut and Pulut Hitam, making it a delightful treat for dessert lovers.
8. Nesuto Patisserie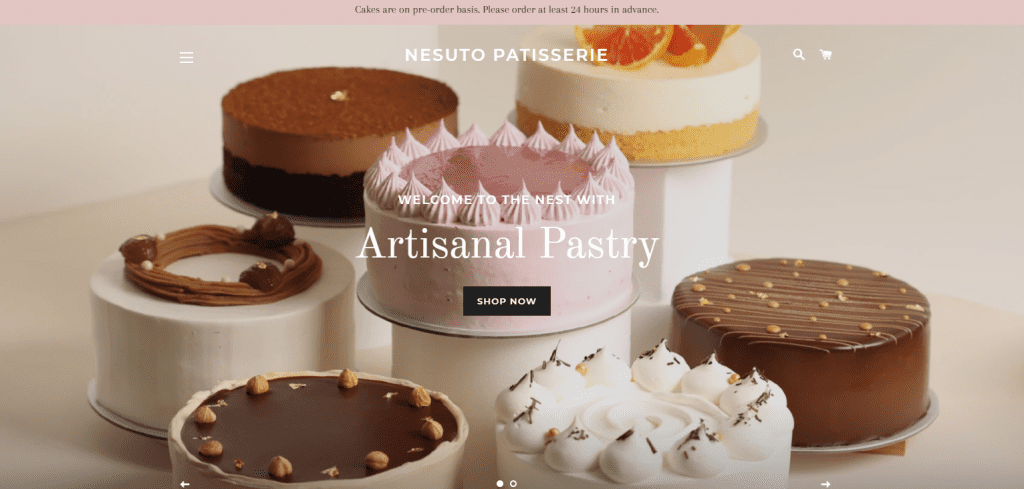 If you are a fan of French pastries, Nesuto Patisserie is the go-to place for you. Founded by Alice, a graduate from At-Sunrice GlobalChef Academy, Alicia has been making pastries professionally since 2010. The bakery has influences from French and Japanese cultures, with each of their product made from top-notch ingredients and with an authentic taste.
You can choose from classic flavours such as white chocolate cheesecake or traditional flavours such as mango and lime cheesecake. Chef Alice wants to bring to you an unforgettable experience that is usually only available in hotels or high-end restaurants.
9. Le Petit Baker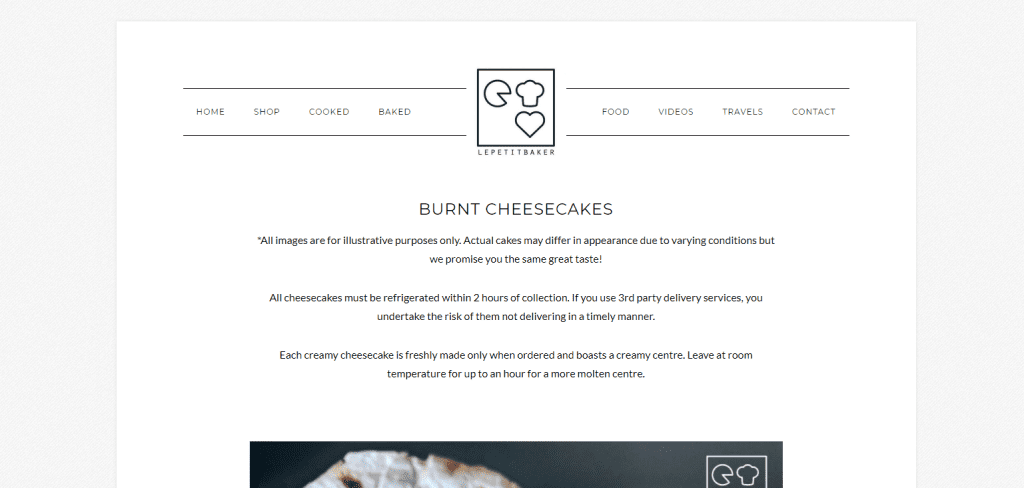 Le Petit Baker's burnt cheesecakes are a combination of a creamy core and a beautifully burnt top. All their cheesecakes must be refrigerated within 2 hours of collection and best eaten after leaving it at room temperature for up to an hour for a more molten centre.
You can choose between the classic burnt cheesecake or flavours such as the Hojicha and Matcha flavours. They even have a limited-edition flavour of durian with burnt cheesecake!
10. The Fabulous Baker Boy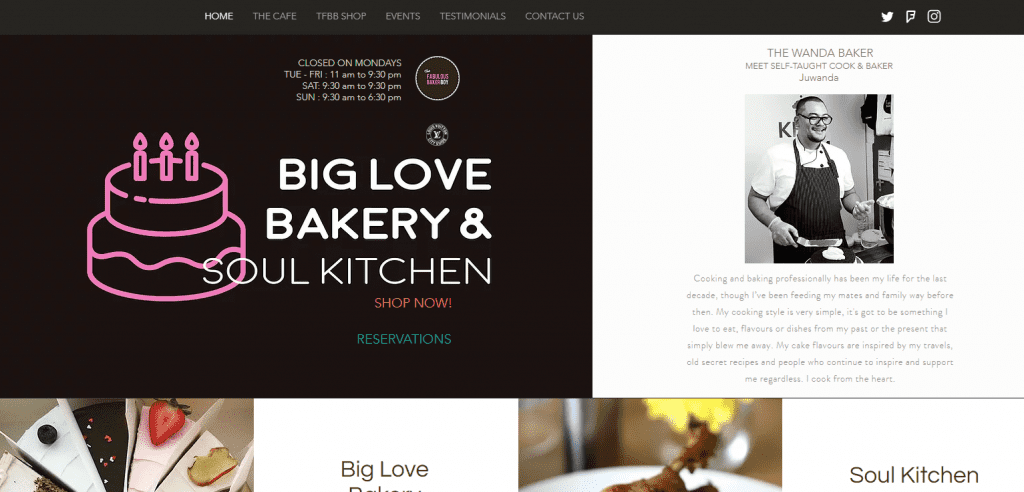 The Fabulous Baker Boy is founded by a self-taught baker and avid pastry lover, Juwanda. Juwanda is famous for his fabulous cheesecake creations, with simple and delicious flavours. His creations are usually inspired by his travel experience and include black sesame, mango and passion fruit and the classic New York cheesecake.
They have a riveting selection of fabulous cakes, pastries and artisanal breads; lovingly conjured on site, fresh daily and from the heart. If you wish to taste American style cheesecake, you should definitely check this bakery out.
Conclusion
Do you have any reviews and comments to share regarding our choices for the best cheesecake in Singapore?
While SBO is committed to supporting our local businesses, we welcome any feedback and anonymous sharing regarding your experience with the listed cheesecake in Singapore.
We hope that this guide will be useful in helping you to make an informed decision when it comes to finding the best cheesecake in Singapore.
Featured Image by Tina Guina on Unsplash
Explore More Content