10 Best Malay Food in Singapore That is Sedap [2021]
So good that you will say 'SEDAP'.
Food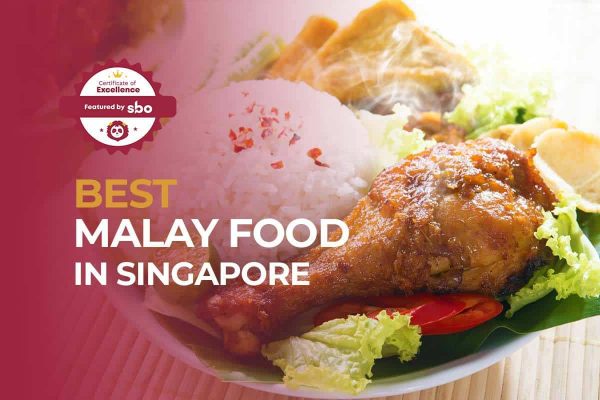 Our team at SBO.sg is committed to being a one-stop avenue to connect local businesses and consumers. We hope that our research efforts can help you save time and money by finding you the best deals without having to search around the vast world-wide-web.
Malay Food is something that is deeply rooted within Singapre's heritage.
These foods are not only rich in taste but are also extremely affordable in price.
The sheer diversity will definitely leave you spoilt for choice!
To save you from your dilemma, we've compiled the 10 best Malay Food in Singapore.
1. Hjh Maimunah Restaurant & Catering Pte Ltd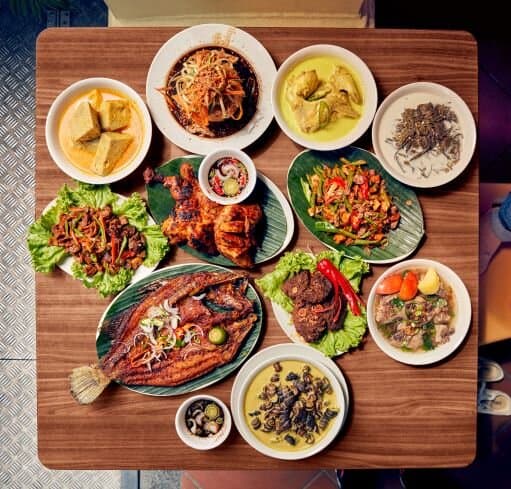 Source: HelloSingaporeTours
Hjh Maimunah Restaurant & Catering Pte Ltd truly conveys the meaning of authentic Malay food. Apart from serving crowds of hungry diners at their 4 outlets, they also offer food catering services tailored to your needs.
The extensive spread of Nasi Padang dishes usually catches customers by surprise. It truly is a dilemma to choose just a few options out of the sea of colours and aromas.
If you are undecided, you must try the Beef rendang and Sambal Goreng. The Tauhu Telur is also one of their very own star dishes.
Beyond savoury mains, they also offer a wide selection of traditional Malay desserts and pastries. Do remember to try the many Keuhs and the Goreng Pisang!
2. Muslim Delights Malay Food and Noodles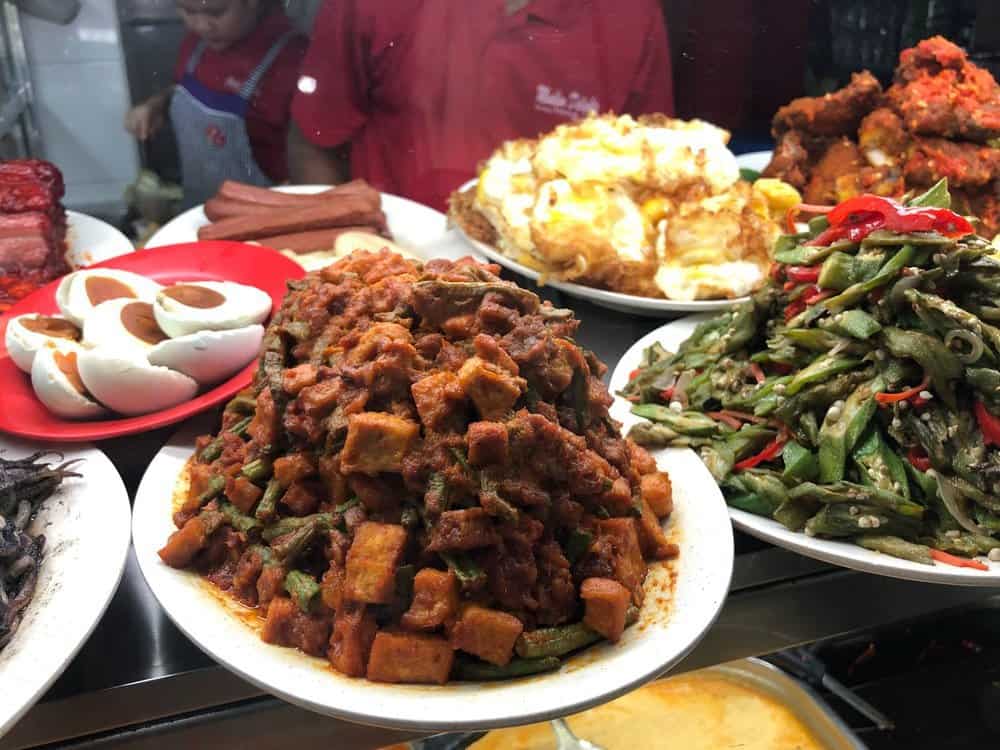 Source: HalalFoodHunt
Did you know that Taufik Batisah, Radio DJ KC, Orange CEO Syah Ibrahim, all who have had their wedding catered by Muslim Delights? They are massively popular for their homely flavours – even though they have grown so huge in popularity.
The Ayam Goreng has an amazing blend of spices and crunch that will leave u begging for more.
You must also try the Asam Pedas Ikan Pari. This spicy stingray dish comes off the bone so easily – showing how fresh their food truly is.
Their Beef Rendang is also one of the staple dishes that customers always order. They make it through a time-consuming process and add their own pounded coconut – all to enhance the flavours.
4. Pu3 Restaurant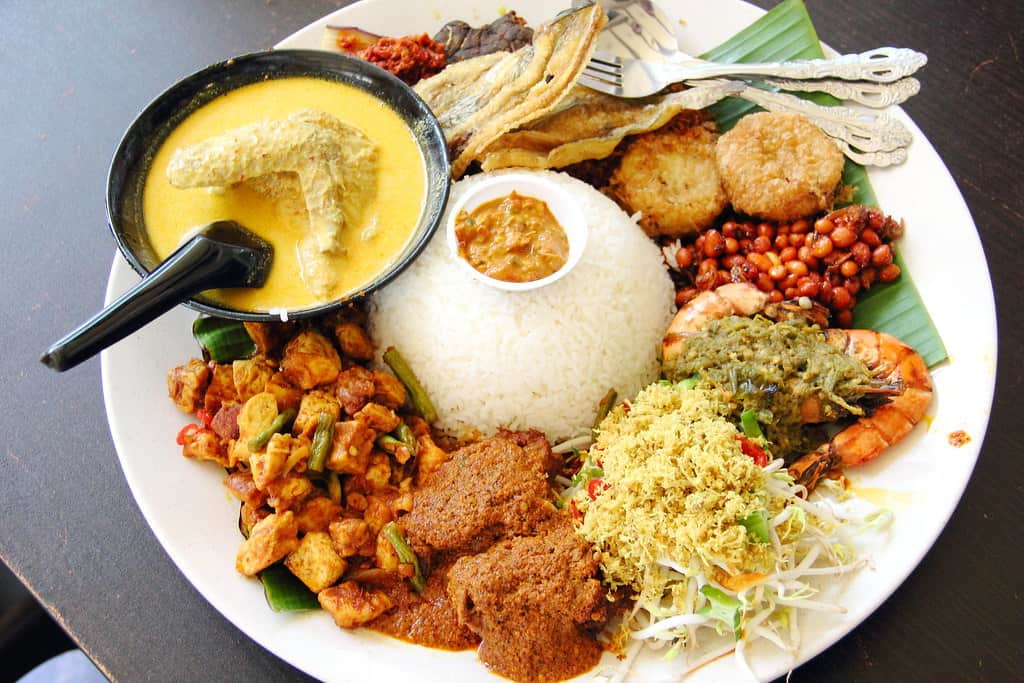 Source: SGFoodonFoot
Instead of just serving individual portions, Pu3 Restaurant offers platters to encourage communal dining. Different platters can serve upwards of 4 pax each!
The Rendang is truly the star of this show. They cook it to be slightly softer and tender in texture than the norm.
Make sure not to overestimate your appetite – the portions are amazingly huge.
For those looking for a challenge, you can try their Super Ambeng Platter (ends 13th June 2021).
4. Coba Coba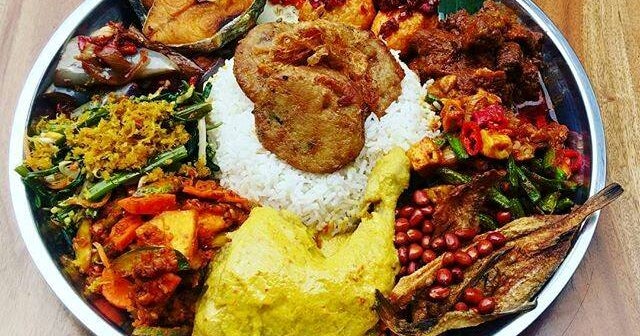 Source: Deliveroo
"Coba" translates into "try". Their name sums up their approach to food pretty well.
You have to "Coba" their Nasi Ambeng with your family or friends. The experience of just digging into the same plate with your close ones is something many have not experienced.
Their Deluxe Nasi Ambeng comes with a whopping 14 side dishes! Some of the more noteworthy ones are Bergedil, Ayam Lemak, and Sambal Goreng.
If you have any dishes that you particularly like, you can also request the friendly staff if you switch it out for others.
5. Rumah Makan Minang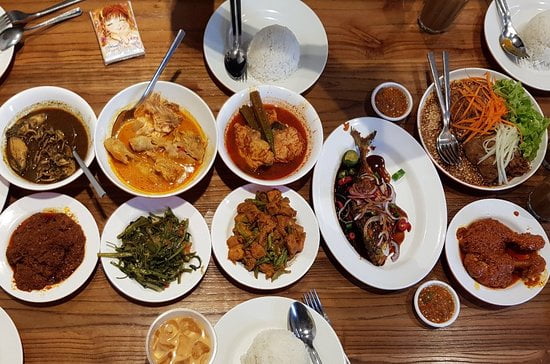 Source: Tripadvisor
Rumah Makan Minang offers such a wide range of dishes that it would be hard to choose 4 or 5 for a meal. To make your choice a bit easier, here are some items that you should be looking out for.
The Terung Belado – chilli fried eggplant – is a must-try! The soft texture of the eggplant mixed in with a delightful blend of spices really tingles your taste buds.
The Ayam Belado Hijua – green chilli chicken is another one that will make you go WOW. The sauce gives a tinge of spice and sourness, and is definitely nothing like you have ever tasted before.
Do also remember to get the Beef Rendang too. A good Beef Rendang really sets the impression right. You can be sure that it will knock you off your feet!
6. Warong Nasi Pariaman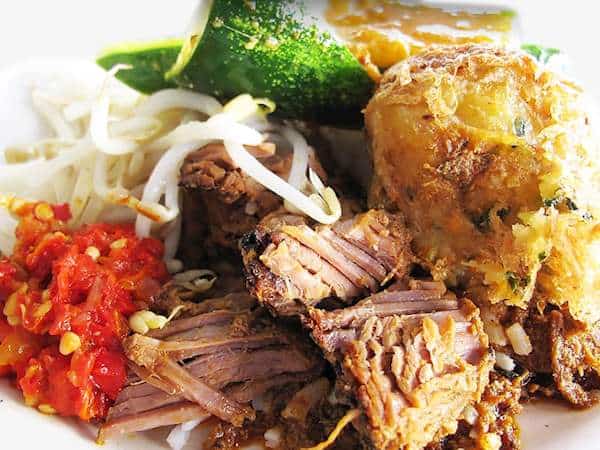 Source: Tasteatals
Warong Nasi Pariaman definitely lives up to its heritage. Founded by Mr Isrin, the business has been passed onto to his children – who have stayed true to the original recipes and tastes.
Having braved many years in the F&B industry you can definitely trust their flavours to be proven and tested.
The Ayam Bakar is particular is a must-try. The chicken meat is draped and infuses with rich coconut gravy, resulting in a very fulfilling mouthful.
Those of you who are looking for more spice can also ask for more of their homemade chilli paste.
7. Kampung Glam Cafe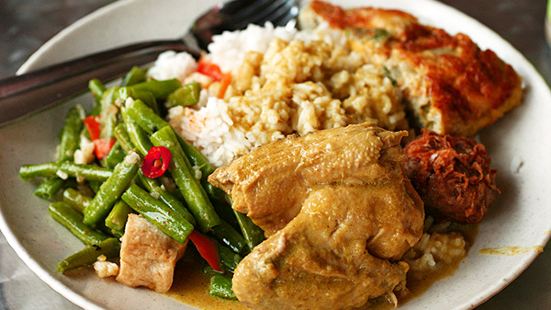 Source: Trip.com
Simple. Cheap. Amazing. That sums up Kampung Glam Cafe pretty well.
If you are not one to chase the longest queues or the most popular of restaurants, this one is for you!
The Nasi Padang consists of a generous spread – all of which are priced extremely economically.
Other dishes like the Nasi Goreng and Mee Rebus were also highly praised by customers.
8. Rumah Sayang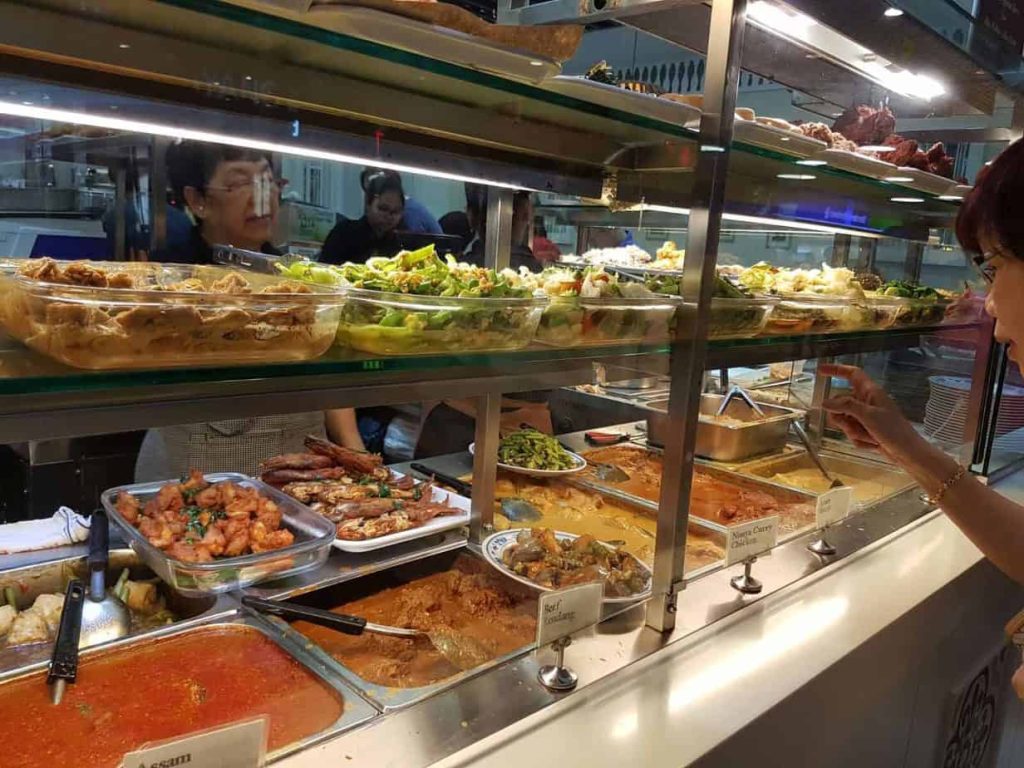 Source: Tripadvisor
Rumah Sayang aims to bring quality Malay food to the common folk by making it convenient to access.
Unlike other famous eateries that you may need to go out of the way to find, Rumah Sayang serves a more pragmatic solution.
Its central position in the west at Jem means that you westies can get your Malay food fix without too much hassle,
Other than the usual Nasi Padang and Nasi Lemak options, they are also quite famous for their curry fish head.
9. Rahim Muslim Food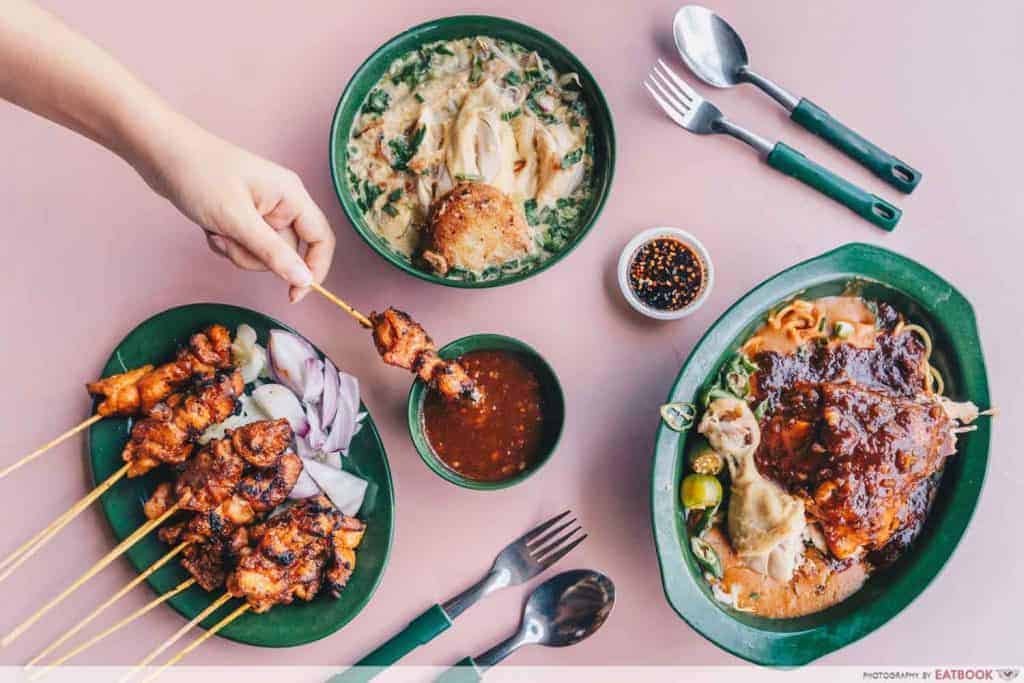 Malay food does largely revolve around the eye-catching Nasi Padangs and fancy Beef Rendangs. However, Rahim Muslim Food established itself in the market solely with one dish – Mee Rebus.
They are extremely generous with their ingredients. Customers can expect to find huge chunks of chicken thighs in the sauce, along with a drumstick in the mix.
The addition of crushed peanuts also adds an interesting texture to the whole dish.
The portion size is incredibly huge. Do bring along a friend if you are a small eater!
10. Hajjah Mariam Cafe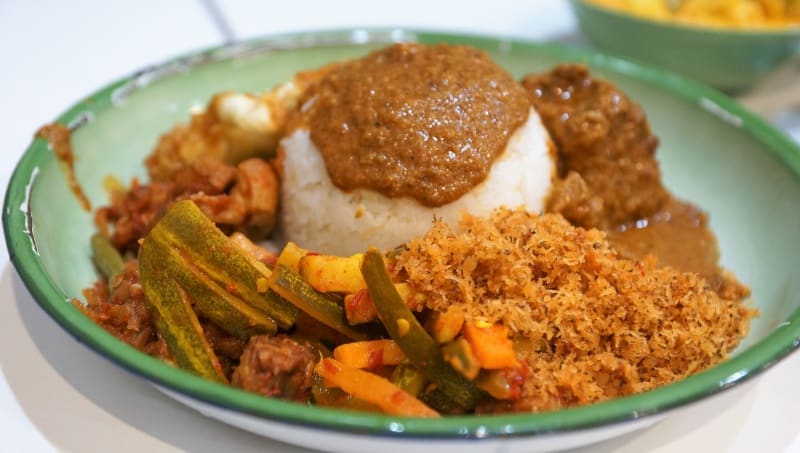 Source: IEatandEat
Conveniently located at Wesgate Shopping Mall, Hajjah Mariam Cafe offers a more modern take to its Malay Food. Instead of offering an endless selection of dishes, they offer standardises set meals.
Grab-and -go. This way of simplifying the menu makes it so that diners do not need to stress over what to get.
Having said that, Hajjah Mariam Cafe does not necessarily sacrifice quality in any way.
Customers speak very highly of their Sambal dishes and Beef Rendang.
Conclusion
Do you have any reviews and comments to share regarding our choices for the best Malay Food in Singapore?
While SBO is committed to supporting our local businesses, we welcome any feedback and anonymous sharing regarding your experience with the listed Malay Food in Singapore.
We hope that this guide will be useful in helping you to make an informed decision when it comes to finding the best Malay Food in Singapore.
If you liked our recommendations, do also check out the Best Indonesian Restaurants in Singapore that serve authentic cuisine.
>