10 Best Cafes in Singapore for Awesome Coffee and Brunch [2022]
Brunch lovers rejoice—get your weekly eggs benedict and caffeine fix at this 10 best cafes in Singapore!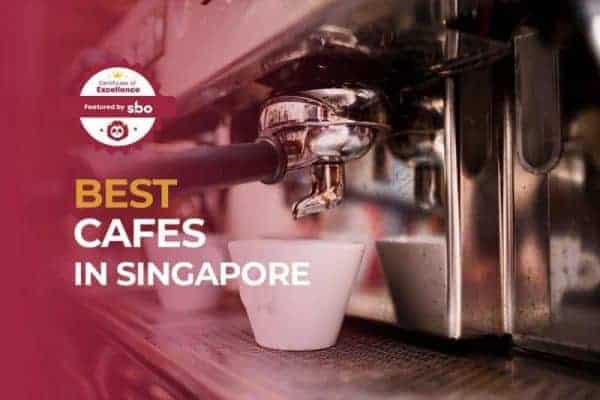 If there's anything that we Singaporeans love, it has got to be food. In particular, brunch and coffee.
With so many new cafes sprouting across our little island, we can always find something brewing (no pun intended) to delight our tastebuds.
Whether you are looking for the next Insta-worthy spot or a new hangout spot for you and your buddies, these 10 best cafes in Singapore are bound to deliver on good food, ambience and company!
1. Maxi Coffee Bar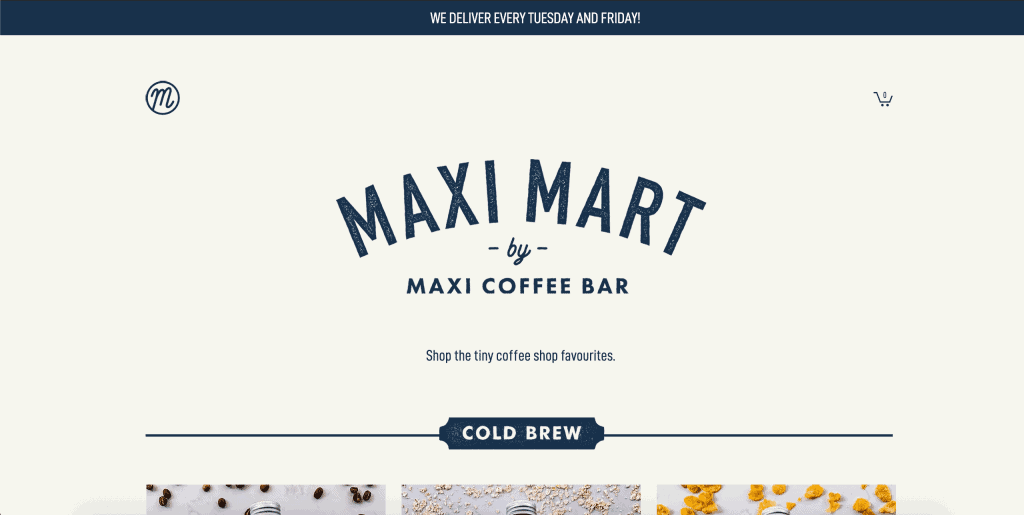 Maxi Coffee Bar may be small in size, but don't underestimate them—the team knows just how to serve up a mean cup of joe, whether you are looking for something "comforting" or "adventurous".
The blue and white-themed cafe situated along Ann Siang Hill keeps their menu simple and seasonal, less than 10 items consisting of rotating single origins, toasts and pastries.
Highly recommended is the Field Trip ($7.50/14), mushroom, marmite butter, dill and parsley salad on sourdough, Not-an-egg Sandwich ($8), egg, preserved egg, chicharron on thick white toast and Kinda Ploughman ($7/13), featuring onion chutney, mature cheddar and soft egg on sourdough.
Don't forget to wash it all down with the Iced Cereal Milk Latte ($7.50), their unique take of breakfast-in-a-cup or The "Dirty" ($7.50).
Reviews talk about the lovely owners and marvellous coffee that never fails to disappoint.
2. Little Part 1 Cafe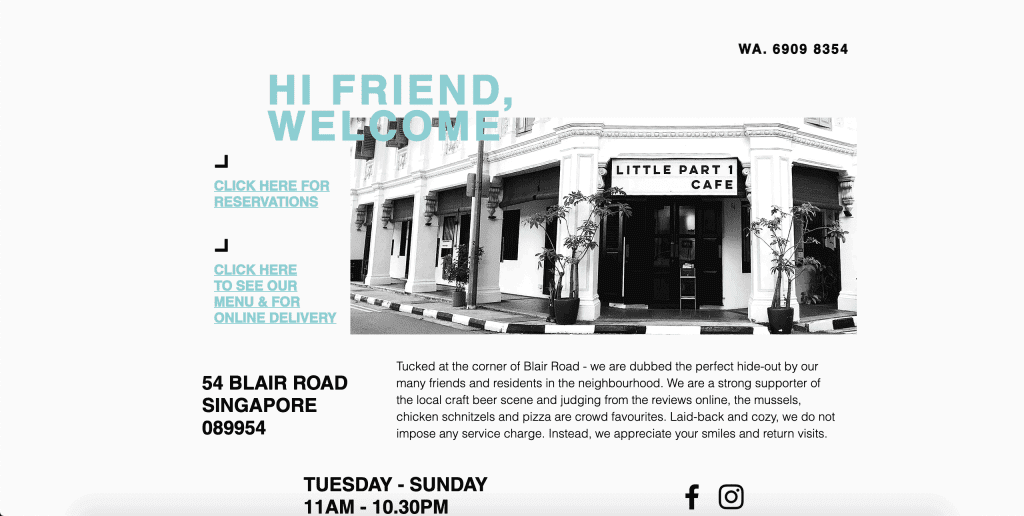 Hidden away from the crowd at the corner of Blair Road and dubbed the perfect hide-out for friends and locals in the neighbourhood is Little Part 1 Cafe.
You can count on them to quench your thirst for local draft beer and comfort foods like Chicken Schnitzel ($22), Bratwurst Brat ($20), grilled German pork sausages with creamy homemade mash potato and Garlic-butter Mussels (from $18), as well as the dizzying array of salads and pizza!
Customers love the cosy and welcoming ambience, genuine and approachable staff, and impressive craft beers—perfect for hosting a birthday party or casual gathering with friends.
3. Apartment Coffee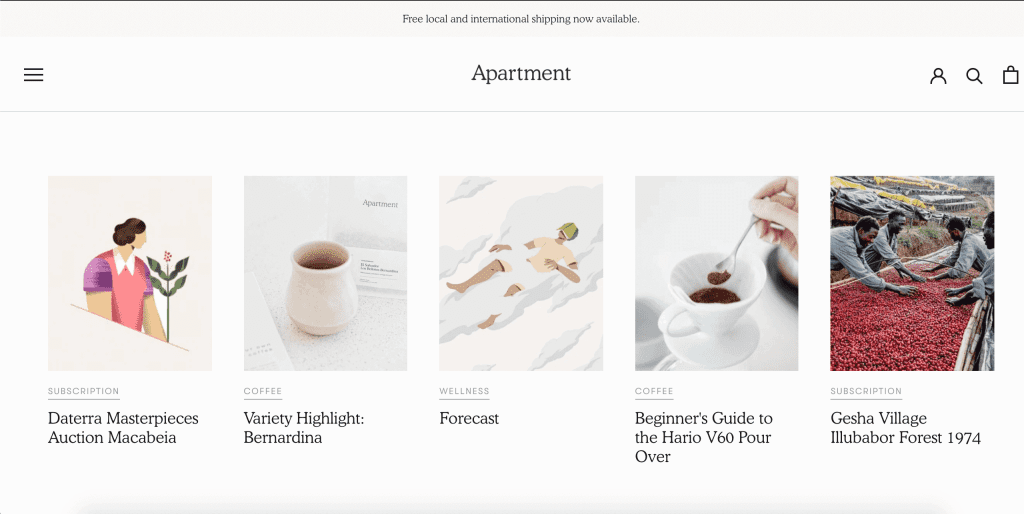 Dedicated to sharing the joy of exceptional coffee, the team at Apartment Coffee are true masters of their craft with a mission to share the stories behind your daily brew.
Having won multiple awards such as the Singapore Roaster Forum Champion (2019) and Singapore Brewers Cup Champion (2018), the coffee studio has quickly garnered attention for its exceptional coffee and alluring all-white interior.
All their beans are carefully sourced with quality and transparency in mind and feature distinct and complex cup profiles that anyone can enjoy (coffee connoisseur or not).
Reviews talk about the cosy space and calming ambience, friendly staff and comforting brews.
4. Daizu Cafe
Daizu ("大豆") Cafe is a quaint, two-storey cafe centred around the holistic usage of soy, nutrition and sustainability in their menu and decor.
The minimalist aesthetics and creative conceptualization encourages you to sit back, relax and enjoy the moment while tucking into dishes like the best-selling Torched Mentaiko Salmon Don ($17), Japanese grain with pan-seared salmon steak, onsen egg, mushrooms, edamame and housemade mentaiko sauce, Lemon Miso Egg Benedict ($24), brioche buns, poached eggs, smoked salmon, sauteed mushrooms, mixed greens and housemade lemon miso hollandaise sauce, or the Petit Breakfast ($10) for smaller eaters who still want their chicken sausage and scrambled eggs fix.
The Strawberry Cocoa ($7) is also a must-try with its pretty-in-pink layers that comes in a latte version for those who want an extra burst of energy.
Reviews rave about the charming space and thoughtfully created menu that is both a treat for the eyes and appetite!
5. My Awesome Cafe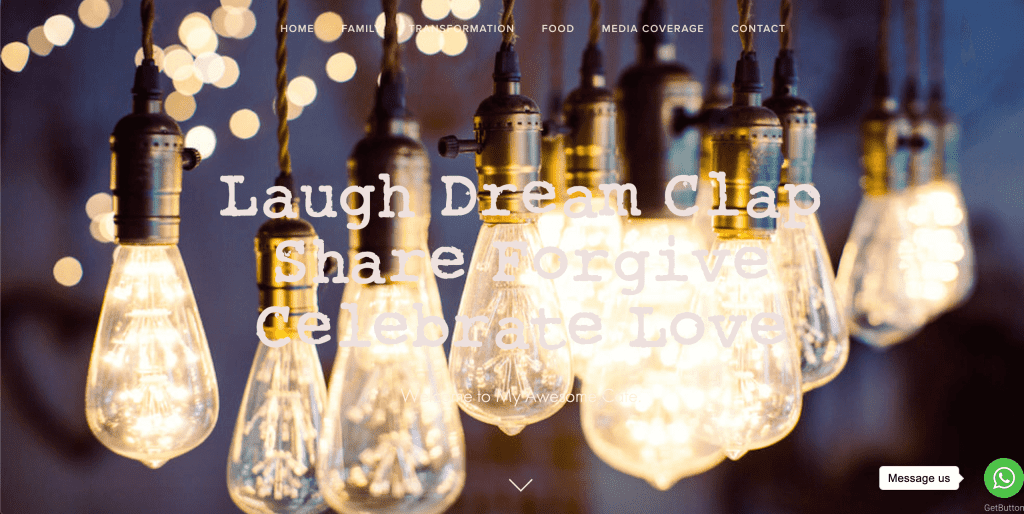 Behind My Awesome Cafe is charismatic (and resident Mr. Awesome) Franck Hardy, a consummate F&B expert who took it upon himself to reinvent Singapore's first traditional TCM hospital into the cool hangout space it is today.
Everything within its walls, from the vintage furniture and dinnerware to unfinished concrete walls tell a story.
With an ever-evolving space that changes every 4 months, their menu is crafted to bring out the Awesomeness in each ingredient and sourced based on quality and value.
Open 365 days a year, it offers an all-day fusion menu from healthy options like the My Awesome Salad ($16) that comes with a heap of fresh greens, smoked salmon, herbed chicken, duck rillettes and avocado to comforting burgers and the Drinkable Idea ($9.50), a refreshing mix of coconut juice with basil seeds and goji berries served in a lightbulb bottle.
Reviews talk about the unique decor that is perfect for the gram and generous portions, and not forgetting the warm and personable service by Franck himself and the team.
6. Old Habits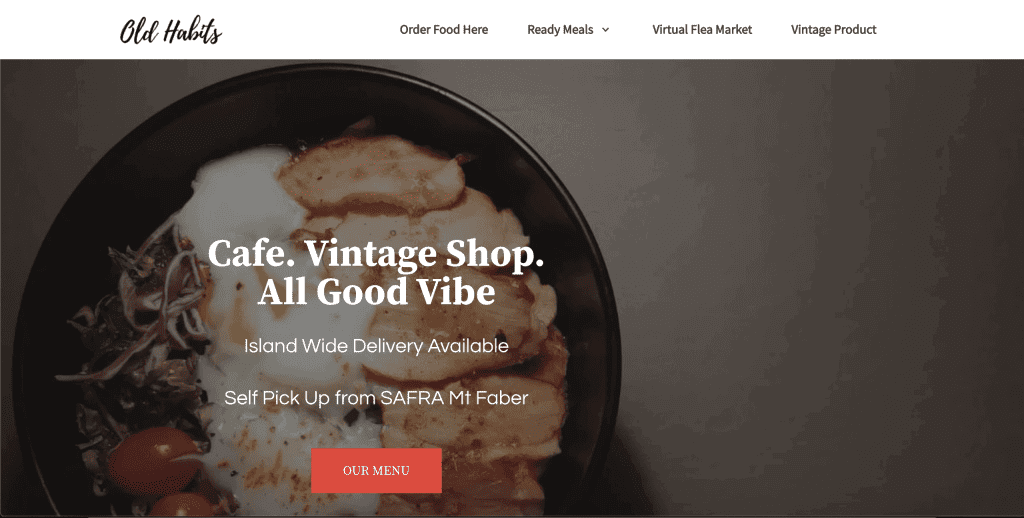 Old Habits is a part vintage shop and part fusion cafe that takes pride in creating unique, quality and affordable grub that nourishes the heart and soul.
It's hard to miss the interesting vintage paraphernalia plastered all around the walls and shelves of the cafe, most of which are the personal collection of founder Mr Donovan Goh.
If you can't decide, try the Seasalt Caramel Roast Chicken ($17.50 for half), juicy roasted chicken, homemade sea-salt caramel sauce and your choice of 2 sides and Simply Salmon ($15.90), pan-seared salmon with spaghetti tossed in homemade Belachan chilli.
Reviews talk about the welcoming staff and personable service, pocket-friendly meals and great ambience!
7. Kurasu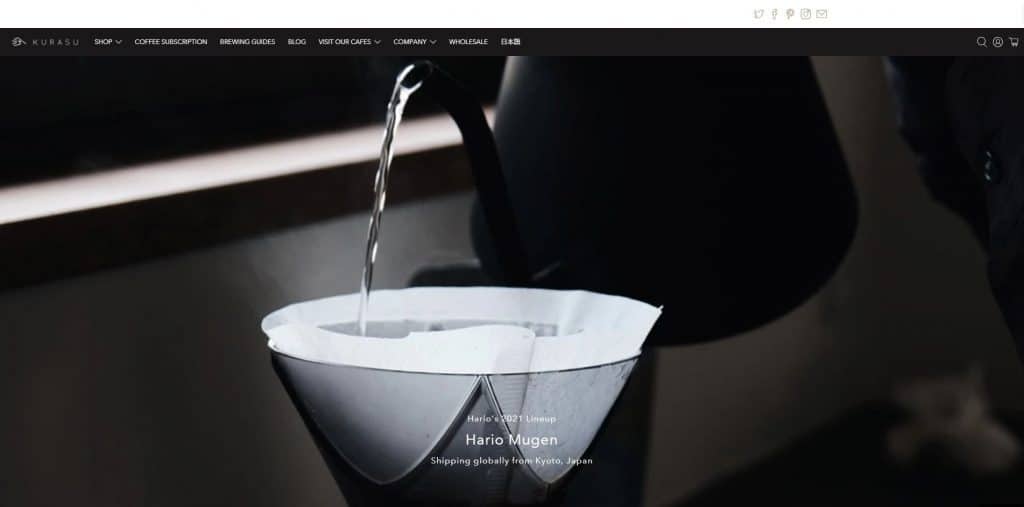 Previously situated within a co-working space in Odeon Towers, Kurasu Singapore has recently opened its flagship store featuring the same quality lineup of coffee.
Partnering up with speciality roasters from around Japan, the owner of Kurasu is on a mission to bring Japanese craftsmanship, coffee culture and design worldwide.
Despite not having a full-fledged menu with food offerings, Kurasu makes up for it with their espresso-based coffee and filter coffee selections.
Take a sip on their Matcha Latte ($6.50 for hot, $7.50 for iced) or the "dirty" version with a shot of espresso, and unwind in the minimalistic, zen-esque space that customers love!
8. Elixir Boutique Roasters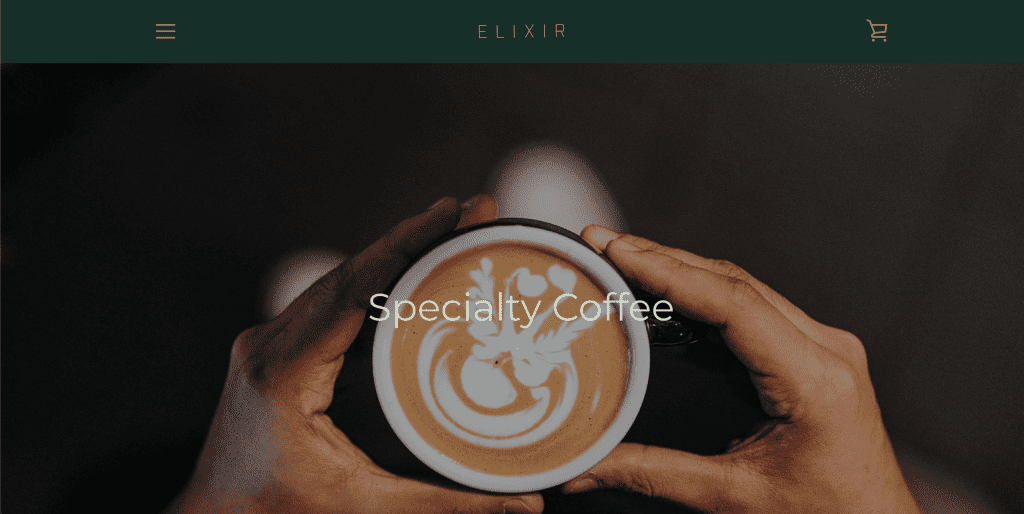 Elixir Boutique Roasters is a small-batch coffee roaster that instantly transports you to the origins of the cafe culture in Melbourne where gold old full-bodied and bold espresso roast is loved and respected.
They carefully select their beans to highlight and express the specific flavour notes of a growing region and have created a delectable menu to complement their brews.
Customers have recommended the Impossible Shakshouka ($22), Impossible meatballs, poached eggs and Greek cheese, Truffle Eggs Prosciutto ($22), grated truffle, fresh parma ham, scrambled eggs, dressed market leaves and brioche toast, Brulee French Toast ($18), a sweeter option with seasonal fresh fruits, house candied bacon and Chantilly cream atop brioche toast, and Wagyu Beef Cheek Rendang ($22) featuring the chef's special rempah recipe, butterfly pea coconut grains, cucumbers and keropok.
Customers love the full-bodied coffee and interesting menu with generous portions. Located near Botanic Gardens, it's also a great spot for a lunch date!
9. Bread Yard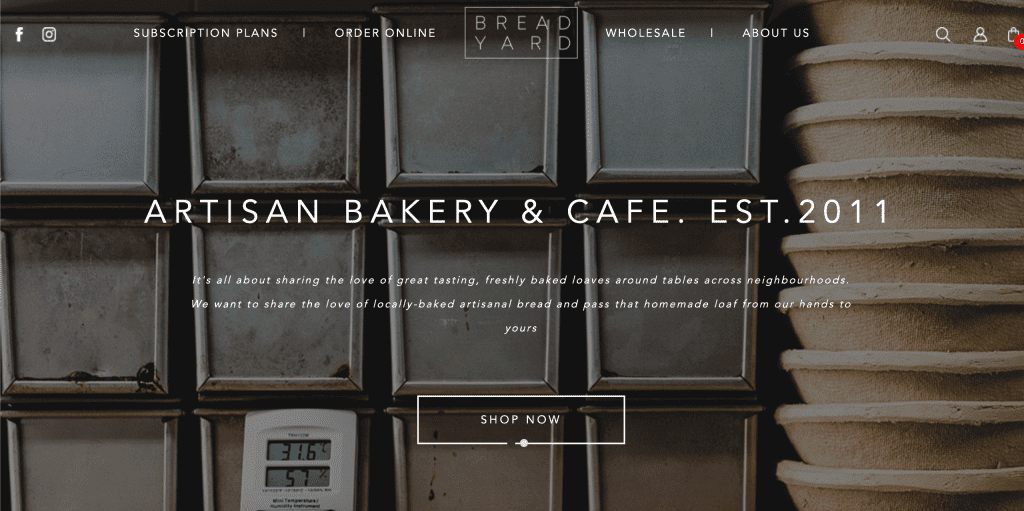 As you can tell from their name, Bread Yard is an artisan bakery and cafe that wants to share their love of delicious, locally-baked artisanal bread across neighbourhoods.
Located above the famous Ghim Moh market, the cafe is now supplying their loaves to top restaurants and hotels in Singapore while serving their loyal following with an exciting menu consisting of rice bowls, pasta, sandwiches and pastries.
Highly recommended is The Ham & Cheese Croissant ($14) filled with premium baked ham, cheddar, homemade Queso cheese sauce, hollandaise and honey mustard, The Bread Yard Big Breakfast ($18), Salsicca pork sausage, bacon, mushrooms, spicy baked beans, sourdough, arugula and your choice of two eggs, and the Pulled Pork Eggs Benedict ($14), pulled pork, poached eggs, peashoots, arugula, pinto beans with corn tomato salsa, peri-peri sauce and hollandaise on brioche.
For sweet endings, order their cruffins (a cross between a croissant and muffin) that comes in 5 different flavours such as Lychee, Matcha and Passionfruit.
Reviews talk about the big portions that are also big on taste, as well as the bread subscription service that makes it easy to enjoy their tasty loaves at home!
10. The Clueless Goat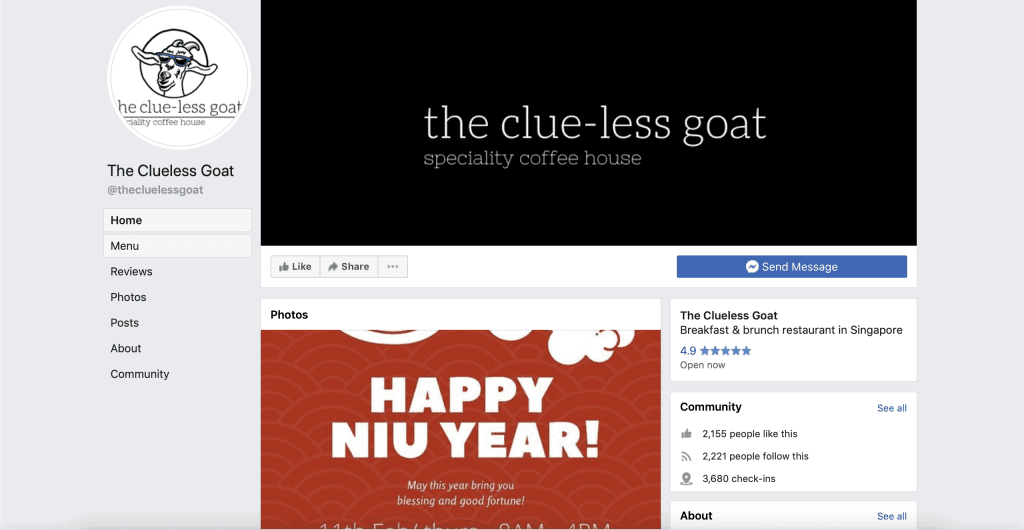 The Clueless Goat Speciality Coffee House is your humble and friendly neighbourhood cafe that is the brainchild of experienced F&B operators, Zak and Demalza.
The unpretentious space offers a straightforward menu of the classics such as the Salmon Benedict ($13.30) and Breakfast Waffle ($9.50) to unique dishes such as the Truffle Tater Tots ($7), Cremini Melt ($8.80), sauteed garlic butter cremini mushroom, melted swiss, caramelized onions and dijon mustard on sourdough, and Panko Chicken ($9.80), panko paprika and parmesan crumbed chicken with lettuce, tomatoes and cilantro-lime mayo on toasted ciabatta.
Reviews talk about the wallet-friendly prices and fool-proof menu that is worth popping by if you happen to be in the area.
Conclusion
Do you have any reviews and comments to share regarding our choices for the best cafes in Singapore?
While SBO is committed to supporting our local businesses, we welcome any feedback and anonymous sharing regarding your experience with the listed cafes in Singapore.
We hope that this guide will be useful in helping you to make an informed decision when it comes to finding the best cafes in Singapore.
Explore More Content
Are you featured in this?
Display this exclusive SBO badge proudly on your website and get more sales!