10 Best Laksa in Singapore To Slurp On [2023]
Savour the best laksa in Singapore that will warm the cockles of your heart.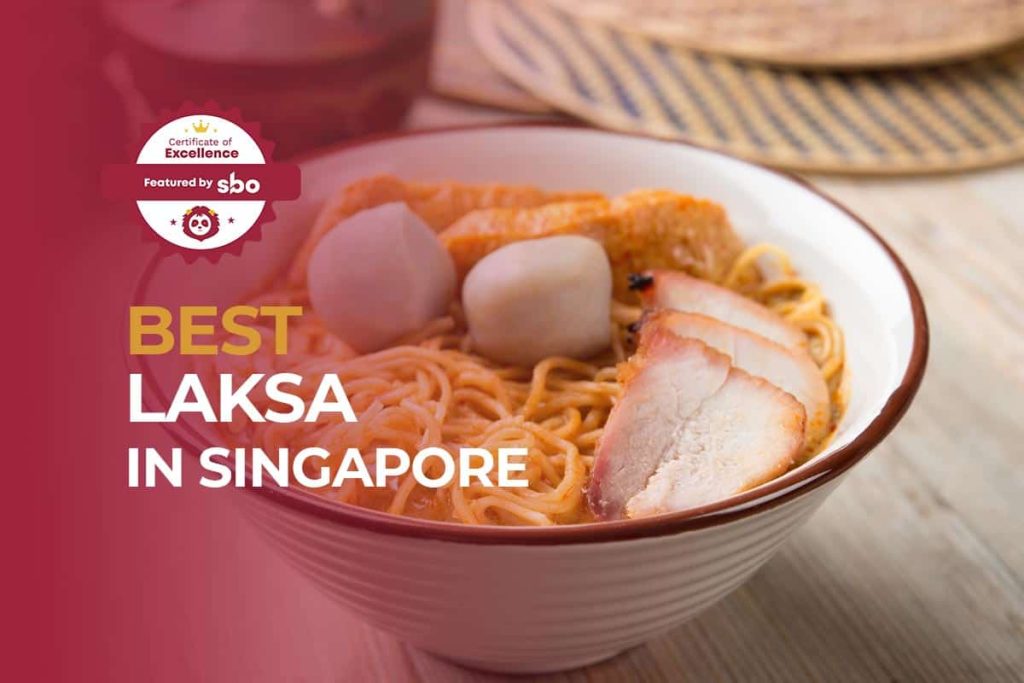 Singaporeans can't deny that Laksa is one of the hawker staples that can't go wrong, and has been a delicacy that has been enjoyed for generations.
Laksa in Singapore is served in different versions, from the tangy Penang soup base to the commonly seen coconut curry broth. Both have their perks, with the former bringing a more refreshing taste that keeps diners wanting more, while the latter being more filling and hearty.
As with most soup noodle dishes, the main factor that captures every foodie's heart would be the broth – it needs to have the right balance of thickness and spice to get everyone coming for seconds.
Though it's not the most healthy dish to indulge in, save this article for when you're craving the best laksa in Singapore!
1. 328 Katong Laksa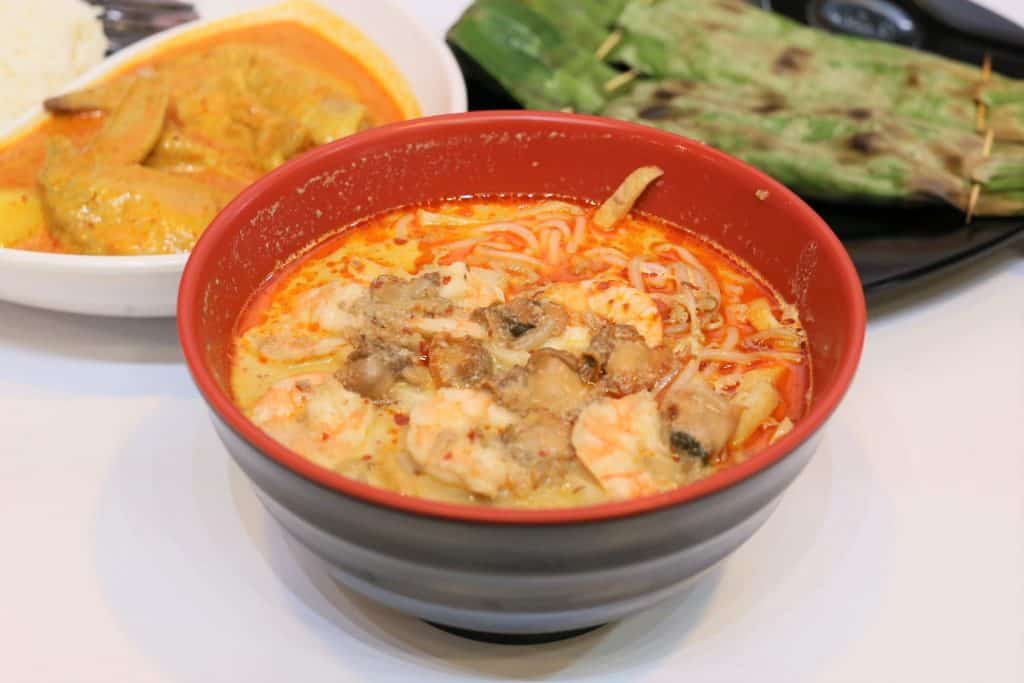 328 Katong Laksa is one of the longstanding brands with a strong following for over 45 years. They are best known for their incredible feat in defeating celebrity chef Gordon Ramsay in a cooking show challenge back in 2013.
Since then, they have risen to fame and continues to uphold their reputation to this day, with loyal customers and celebrities alike flocking to taste one of the best laksa in Singapore.
Albeit priced slightly higher than usual at $4.50 for one serving, this is well compensated with a bowl brimming with ingredients and flavour. What's special about them is that their noodles are cut into short strands, allowing diners to slurp on this delicious bowl of coconut curry broth with just a spoon.
Apart from their flagship outlet at East Coast Road, customers will be delighted to find their signboard within various malls in Singapore.
2. 928 Yishun Laksa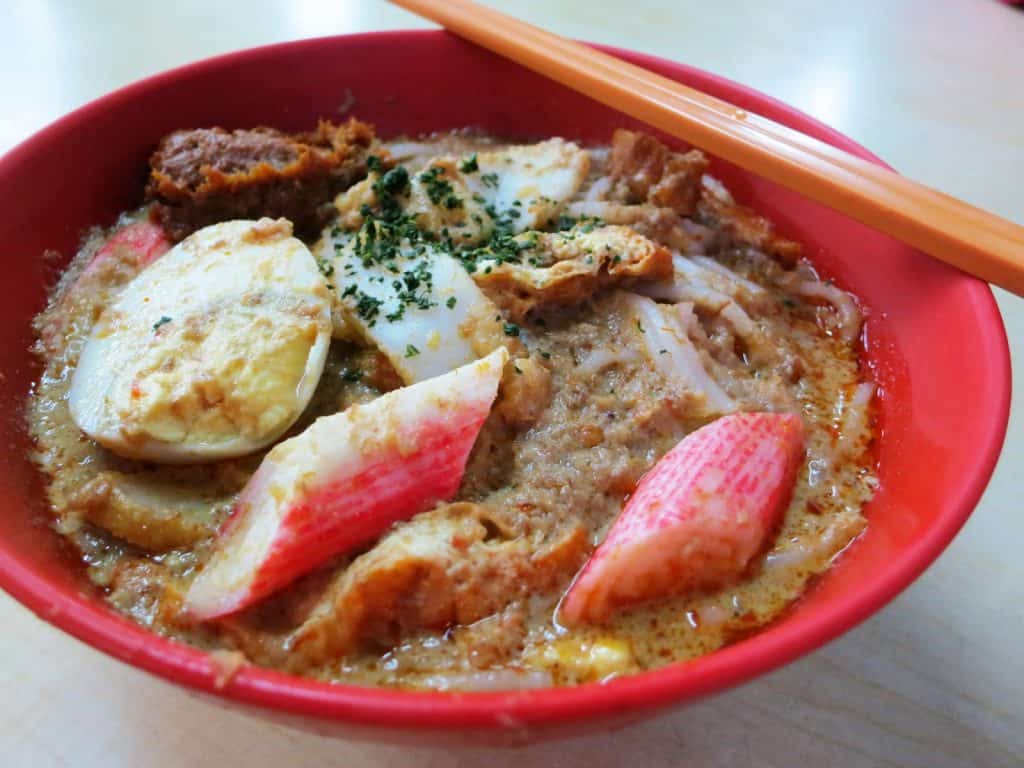 Singaporeans may not be the most attracted to Yishun for its less than favourable reputation, but it does house some of the best laksa in Singapore – 928 Yishun Laksa.
From $2.80 per bowl, you can get a good bang for your buck with a generous serving of ingredients (even with crabsticks – a rare addition), your choice of noodles and homemade sambal chilli. Add as much as you'd like, for a good spicy kick to your creamy broth!
Be sure to factor in waiting time before coming down, as its widespread popularity has not fazed other fans from queuing up.
3. Depot Road Zhen Shan Mei Claypot Laksa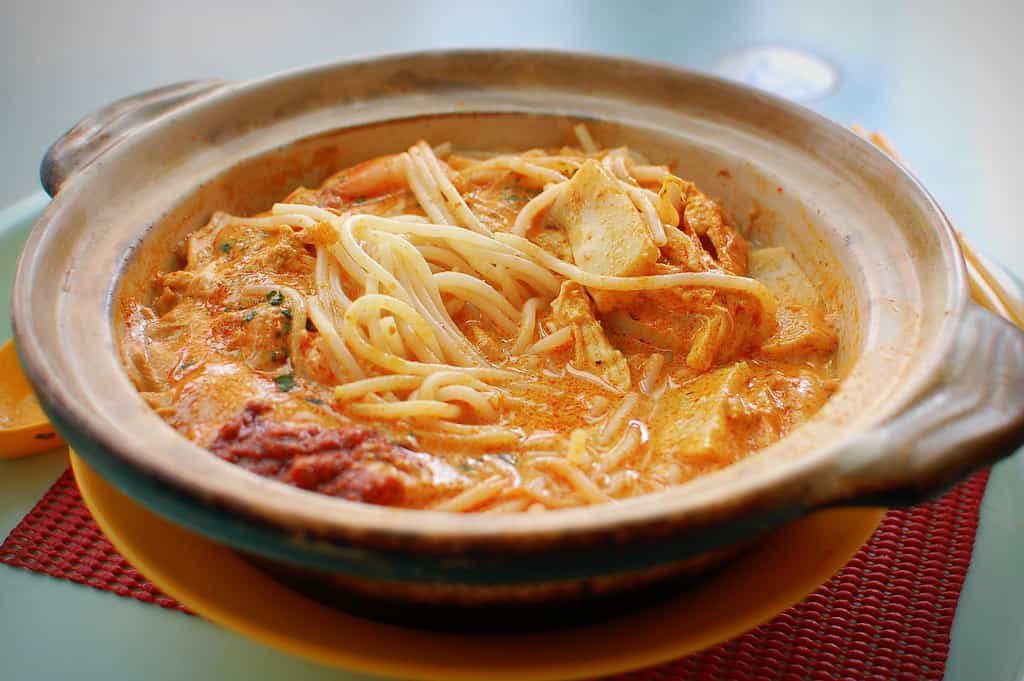 Depot Road Zhen Shan Mei Claypot Laksa truly screams creamy, thick and spicy, which are all factors that are sought after in a good bowl of laksa.
If you're the chatterbox that enjoys eating while talking to your peers, their claypot laksa ensures all the goodness remains warm and tasty even after a while.
With its unique serving style, a generous amount of ingredients and flavourful broth, this laksa in Singapore has earned their spot in the Michelin Bib Gourmand list.
4. Janggut Laksa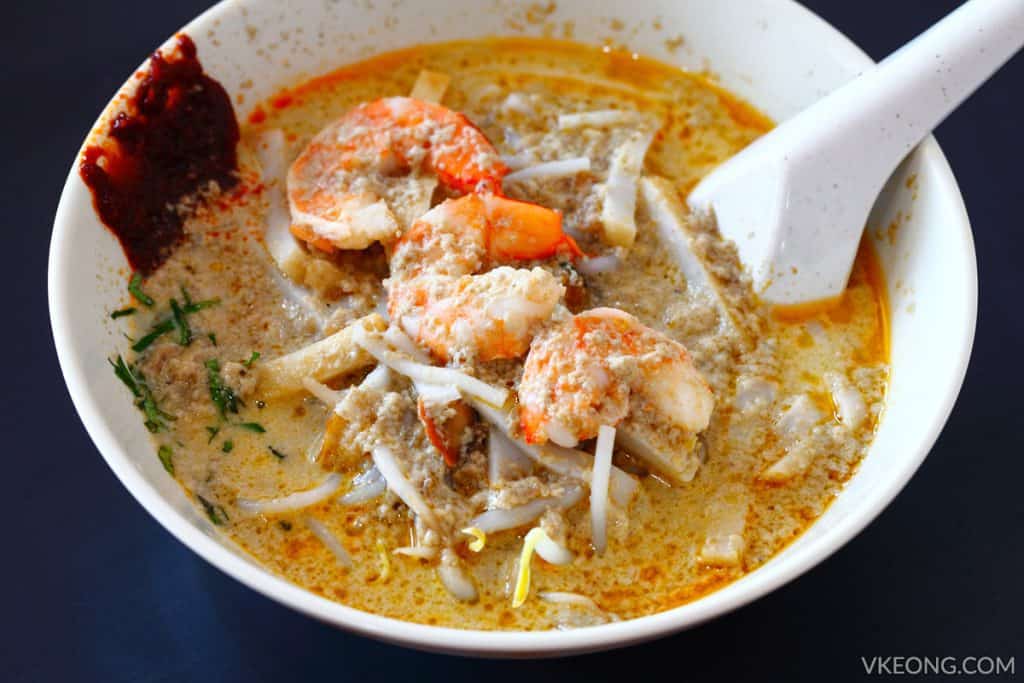 Interestingly enough, the next contender for the best laksa in Singapore is located near 328 Katong Laksa at Queensway Shopping Centre. Familiarly known amongst foodies as the original Katong Laksa since the 1950s, Janggut Laksa is in for an epic battle with 328 Katong Laksa.
Customers who are less receptive to spice will enjoy Janggut Laksa, with their mildly spicy broth that still retains its richness and flavour. Their laksa is reasonably priced at $3, $4 or $5 for a bowl, depending on its size.
Other than laksa, their chicken curry is also well-loved by many. Grab both to share if you're dining with a companion!
5. Khoon's Katong Laksa & Seafood Soup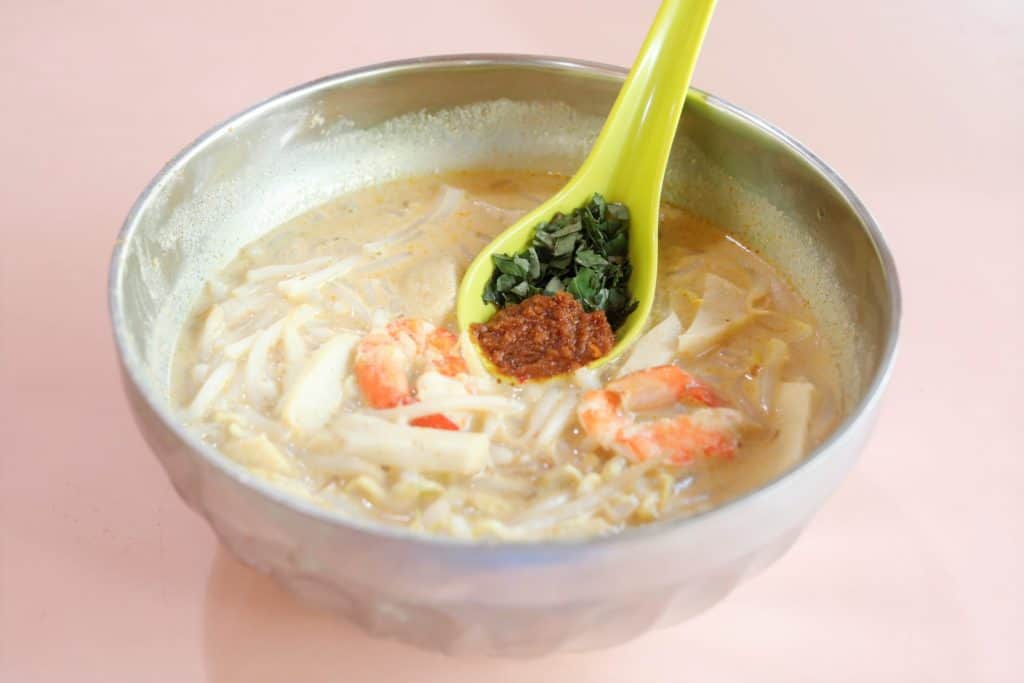 If you've been catching up with Mediacorp variety shows recently, you may have seen glimpses of Khoon's Katong Laksa & Seafood Soup being featured on their Laksa episode.
This hawker stall has been serving delectable Katong laksa, fish soup and seafood soup to its diners since their opening 17 years ago.
Customers can choose to get their laksa at $3, $4 or $5 per bowl, topped with fresh cockles, prawns and fishcake. Although not as well-known as their other Katong Laksa competitors, they still offer a hearty bowl of Katong Laksa in Singapore that packs the right amount of punch, richness and flavour.
6. D'Laksa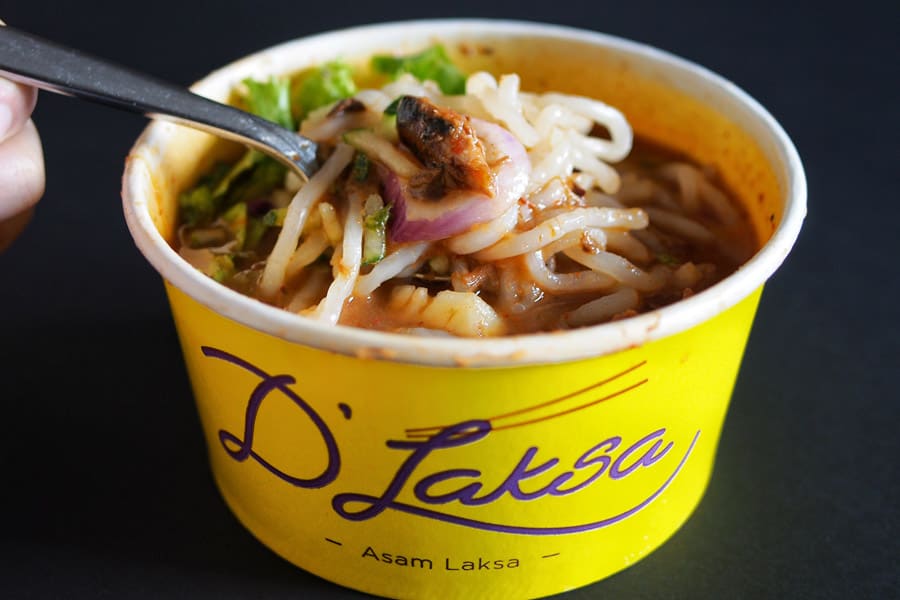 Ardent fans of the Malaysian Assam Laksa will be delighted to sniff wafts of the familiar Penang flavour in D'Laksa!
With origins from Malaysia, they have opened countless outlets since 2012 and has reached Singapore's shores to continue their legacy across the border. Thankfully they did, or we will be missing out on these authentic Penang delicacies during this pandemic period!
Located conveniently in various heartland mall food courts, residents can quickly grab a bowl of this tangy, spicy broth anytime. They have 3 different laksa versions available: the classic Asam Laksa, Asam Lobsterball, Asam Fishball and Fruit Rojak for light bites.
Order their laksa from the safety and comfort of your home/office via delivery platforms like GrabFood and Foodpanda. If one bowl isn't good enough for you, get their exclusive laksa steamboat paste for a family laksa feast at home!
Not only can you savour a massive pot of Asam laksa goodness, but you can also pick your favourite ingredients to go along with it. It sure sounds like a good reason to stay indoors!
7. Famous Sungei Road Trishaw Laksa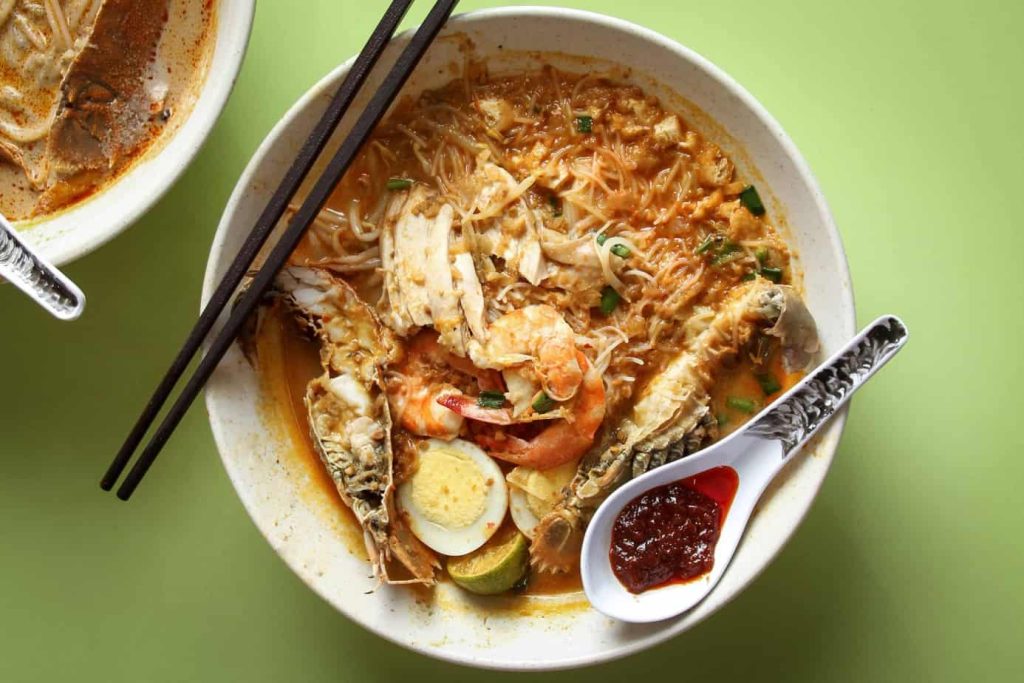 Laksa fans will know they're in for a good treat with laksa in Singapore that has received the prestigious Michelin Bib Gourmand multiple times. Famous Sungei Road Trishaw Laksa is one of them to have received the honour since 2016.
That being said, it probably isn't hard to expect, with the word 'Famous' tied to their brand name.
Their Asia Delight Laksa, hands-down the star of the stall, features an aromatic and creamy coconut gravy with a slight pinch of spice. Other than the standard toppings such as prawns and cockles, customers can opt to add on crayfish as well. Their laksa is known to be less heavy on the palate, which helps make every mouthful feel less sinful!
Another noteworthy dish to try here is the fruit juice mee siam, which is a creative twist to the traditional Malay noodles that replaces the tamarind paste in the soup with fresh fruit juice instead.
8. Penang Kitchen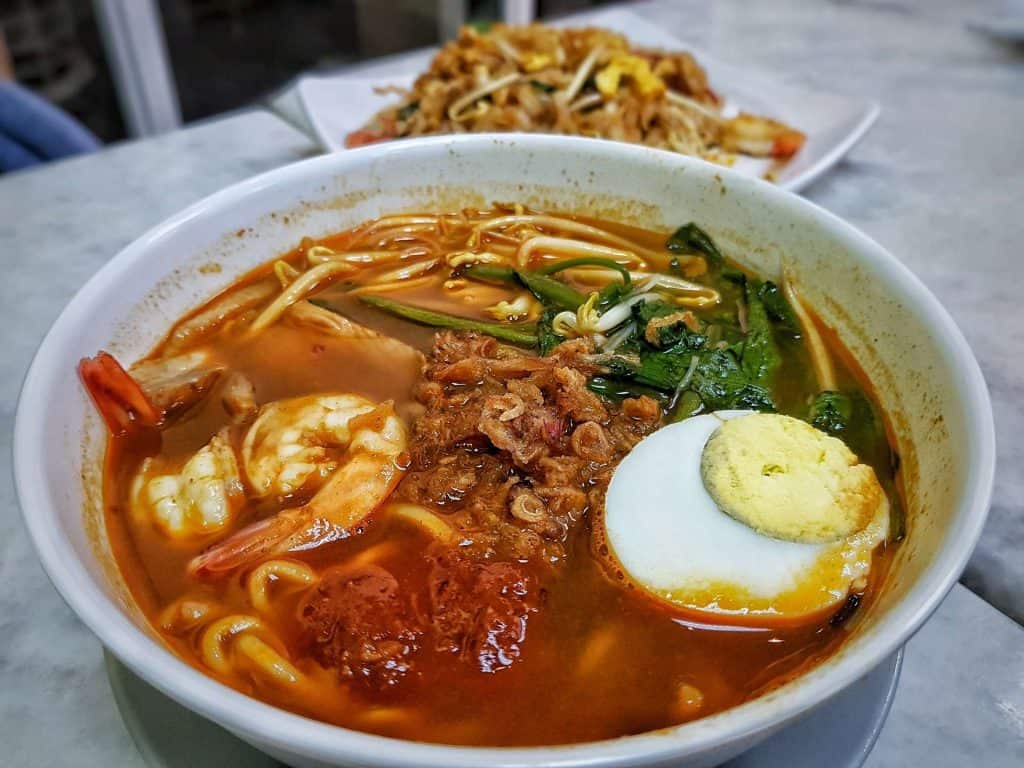 The last laksa in Singapore that made it to this list celebrates the Penang Assam Laksa, featuring a delectable marriage of spicy and tangy flavours in a clear soup broth. Topped with fish flakes, pineapples and basil leaves, it's a refreshing change to the typical laksa you'd normally see in our hawker stalls.
For foodies that cannot really take the heat, do be careful with this dish as it can pack a mean spice punch!
Their Assam Laksa has helped them achieve the prestigious mention in the Michelin Bib Gourmand list in 2017. Other notable Penang delicacies served here includes their prawn noodles and char kway teow to name a few.
9. Terry Katong Laksa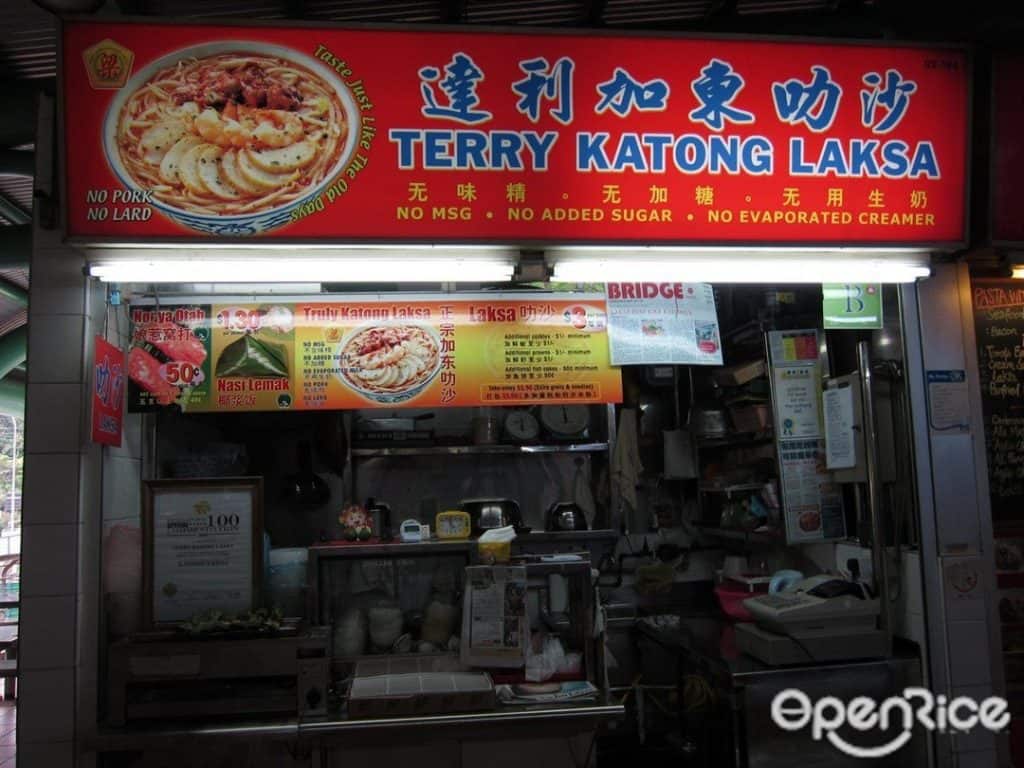 A good bowl of laksa can be a pretty sinful affair towards the end, after slurping up the deliciously thick coconut gravy. But at Terry Katong Laksa, such worries can be put to rest!
Their version of the iconic Katong laksa is healthier than other laksa in Singapore as it contains no MSG, pork lard, sugar or evaporated milk. Despite the lack of these flavour enhancers, the broth is still found to be surprisingly addictive and flavourful.
Prices are reasonable as well, with their regular bowls going at $3.50 only. They also serve Nyonya Otah and Nasi Lemak for diners to add on to their Katong Laksa meal.
10. Frenzlink Cafeteria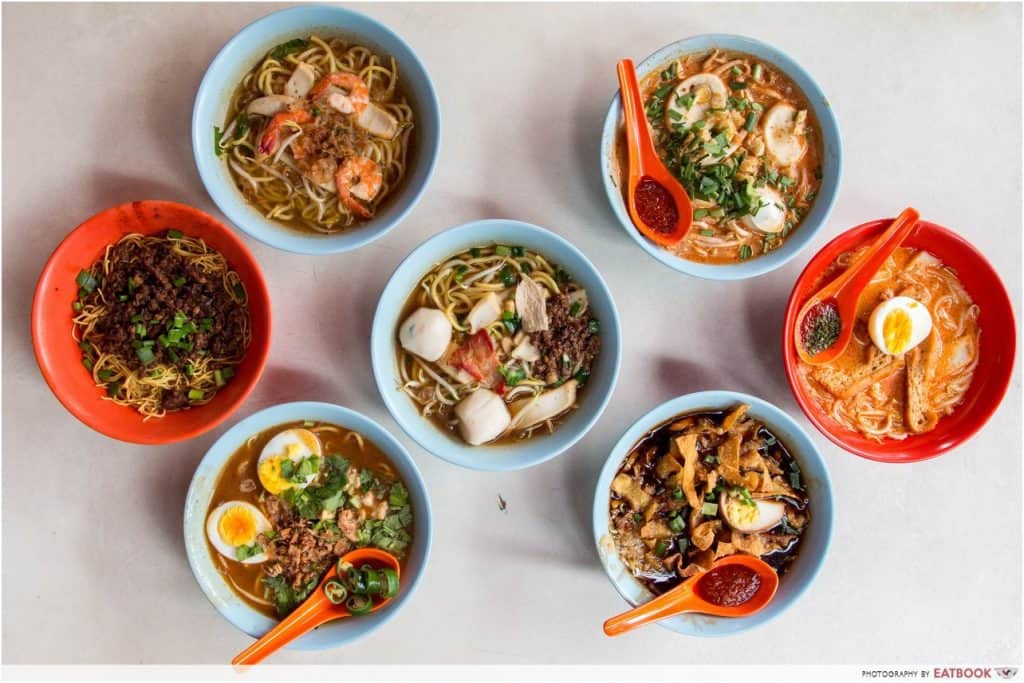 Source: Eatbook SG
For office workers in the CBD area hunting for cheap lunch fare, Frenzlink Cafeteria houses some of the most affordable noodles around!
Opened every Monday to Friday during the morning to lunch period, this eatery sells economical noodles that are priced between $2.50 to $3. From mee rebus, mee siam, prawn noodles, minced meat noodles, fishball noodles soup, lor mee and laksa, your bellies and wallets will be equally satisfied here.
Albeit lacking in the ingredients department (the more expensive ingredients like prawn and cockles), their laksa is still pretty decent as the hearty flavours compensated for it.
Conclusion
Do you have any reviews and comments to share regarding our choices for the best Laksa in Singapore?
While SBO is committed to supporting our local businesses, we welcome any feedback and anonymous sharing regarding your experience with the best Laksa in Singapore.
We hope that this guide will be useful in helping you to make an informed decision when it comes to finding the best Laksa in Singapore.
Are you craving any other spicy food? If you are, you may consider visiting Mala shops in Singapore to satisfy your craving.
Explore More Content